A Birthday Party at Parkway Grill in Pasadena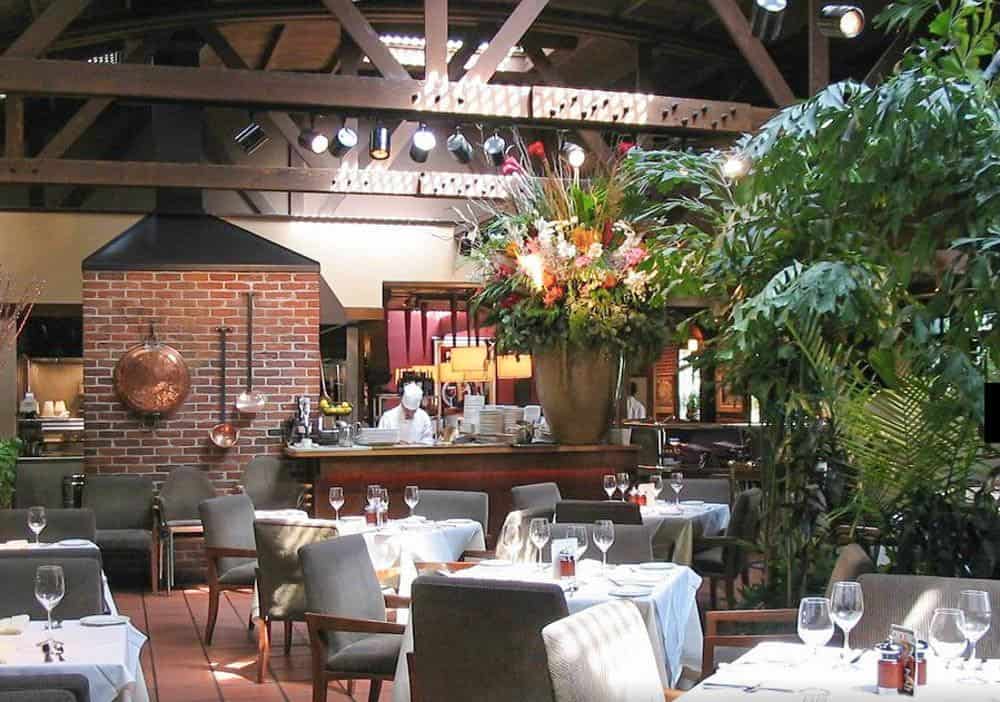 Last updated: July, 2017
Last week it was my birthday, but lately I don't like to fuss about birthdays anymore. When I was a teenager I could hardly wait for the years to pass. I wanted to be older, so that people would take me seriously. Now I'd rather be young than taken seriously. Now I don't like to be reminded that yet another birthday has come and gone. But my family is not ready to let a birthday go unnoticed, so father invited us to Parkway Grill in Pasadena for an intimate celebration.
For those not acquainted with it, Pasadena is a lively and diverse city located just ten miles from downtown Los Angeles. The city's Old Town is an eclectic mix of fine restaurants and boutiques, one of the nicest areas to walk around. Old fashion architecture, cute brick alleyways, upscale shops, art galleries, theaters and, apparently on every block, some kind of bistro, café, trattoria, or restaurant.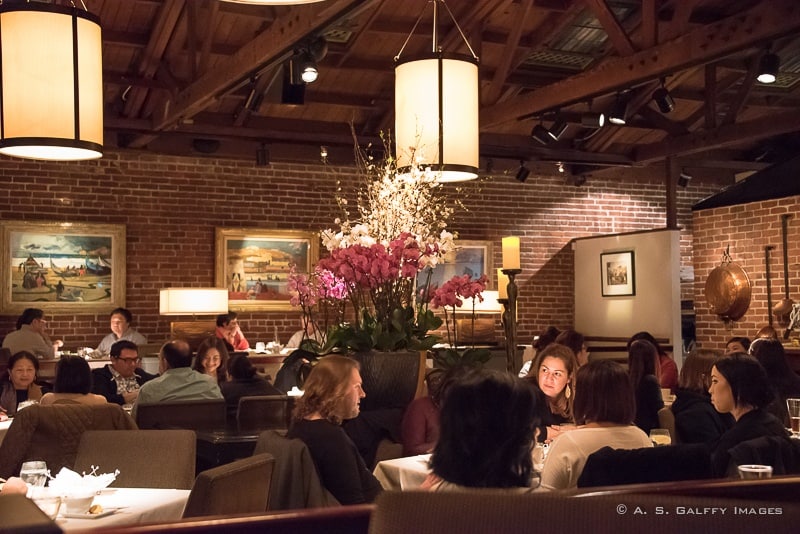 Parkway Grill restaurant counts itself among the 'Top 40 Most Popular Restaurants in Southern California' by Zagat Survey. Its beautifully appointed dining room may be the nicest in all of Pasadena: dark wood paneling, huge floral display as the center piece, exposed brick and oil paintings adorning the walls. This place seems like an old country manor with a country club vibe, a very relaxed atmosphere and live piano music. Just being there, seated at an impeccably clean table and listening to the background music, makes you crave dinner. The servers coordinate either white or black napkins depending on the colors worn by the guest so as not to leave lint on your cloths.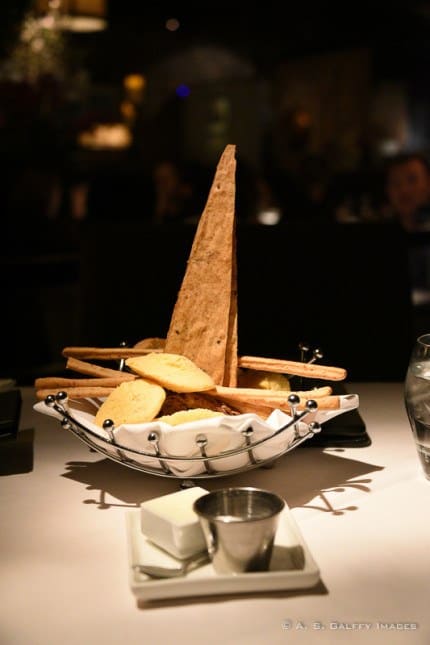 We have been seated right away and shortly after a fancy basket of bread was brought to the table: dark whole grain dense bread with raisins & lightly toasted; corn bread shaped in the form of Madeleines; crisp, crunchy cheese flavoured lavash-like flatbread & grissini/breadsticks.
The menu is filled with contemporary, seasonal American cuisine with diverse influences and classic French cooking techniques. There are plenty of tasty foods to choose from, like Lobster Crepe, Ahi Tuna Tartare, Spicy Thai Tagliatelle, Cavatelli Lamb Bolognese, Braised Short Rib with Parmesan Mashed Potatoes and Toasted Pine Nuts. They also have an amazing assortment of fancy deserts, like Meyer Lemon Custard, Dark Chocolate Glazed Cannoli, Chocolate Hazelnut Crunchy Cake, Chocolate Bread Pudding with Espresso Ice Cream, or Crème Brûlée Napoleon.
Among the dishes that we tried were a delicious black bean soup, grilled prime New York steak with asparagus, Yukon gold mashed potatoes and wild mushroom ragout.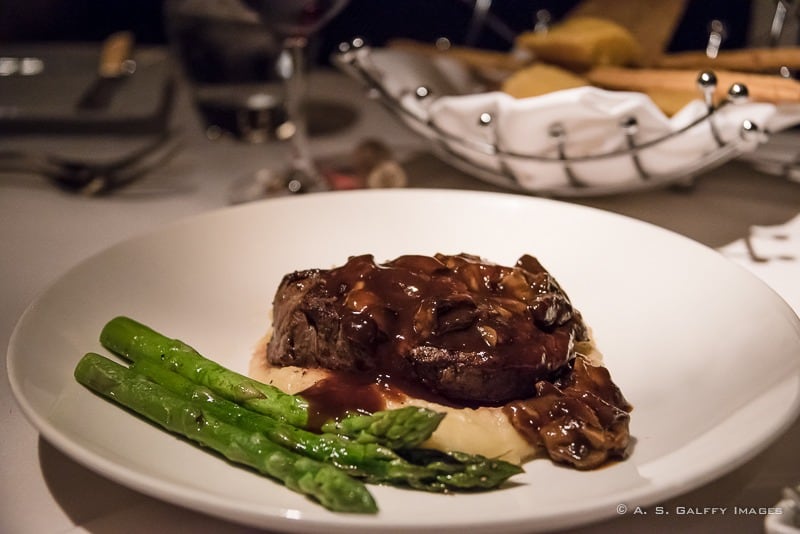 Their chicken tortilla soup was absolutely amazing and so was the marsala-veal reduction.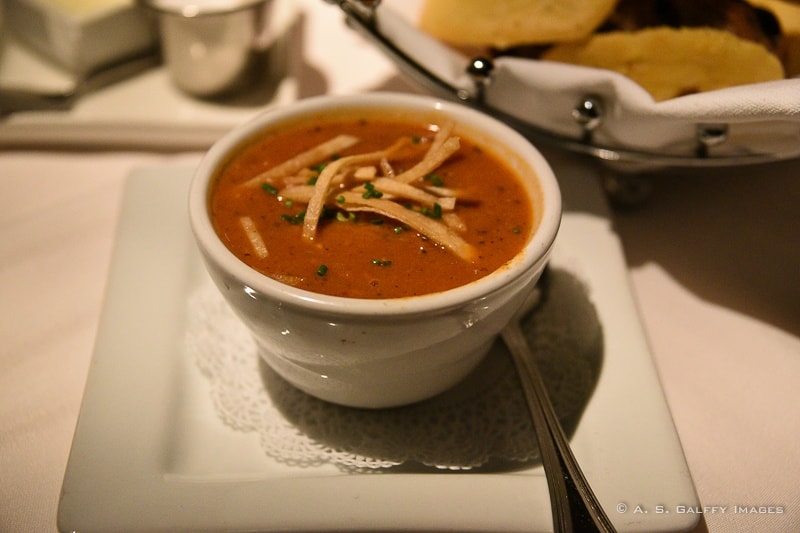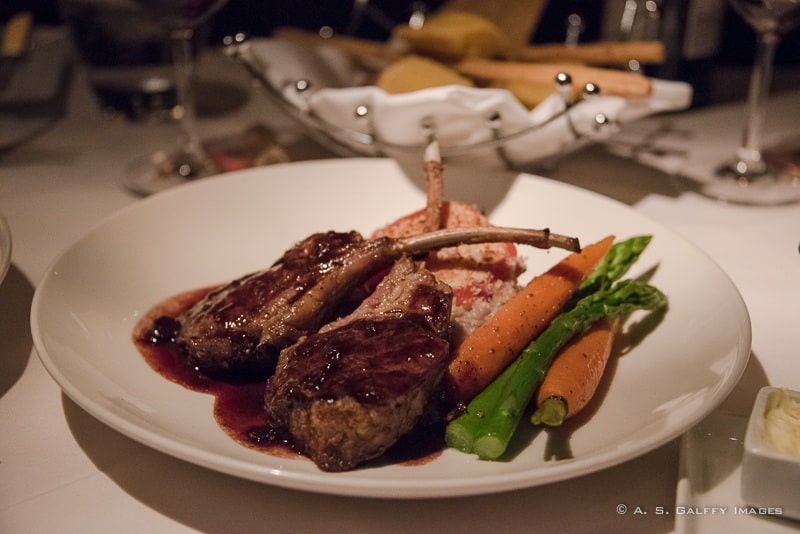 We also tried the Kobe burger with Maytag blue cheese, tomato aioli and sweet potato fries.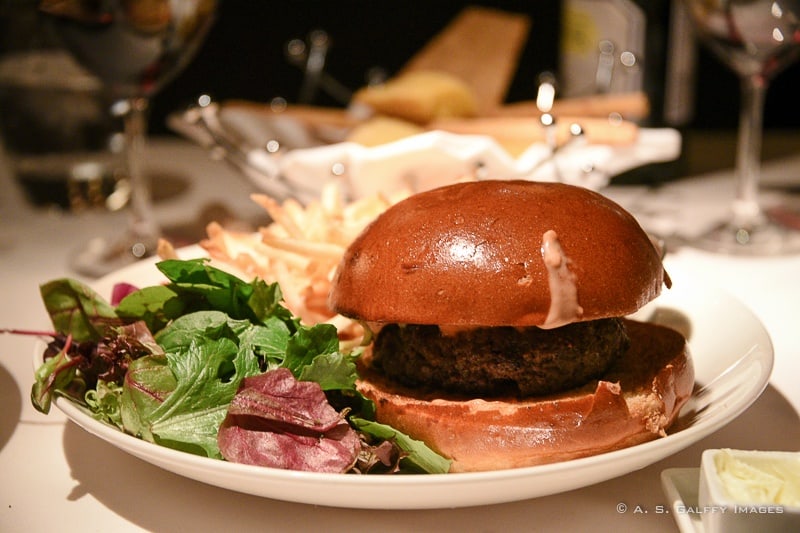 We ended with cappuccinos, perfectly prepared, and Crème Brûlée Napoleon which was absolutely divine!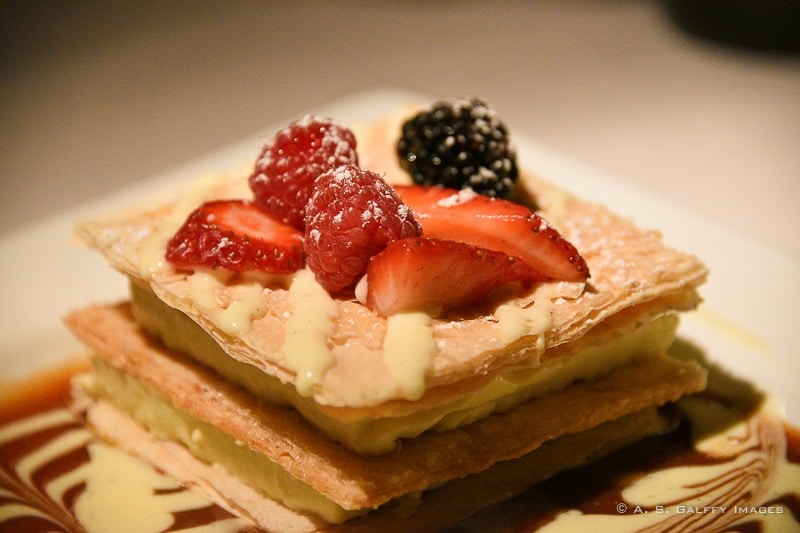 Although we have been living in this area for over 20 years, this was our first time at Parkway Grill in Pasadena. With such a great array of fine dining it's hard to decide on one, but Parkway Grill was a nice dining experience: excellent food, good service, great ambiance and reasonable prices. This restaurant is a classic old American beauty which we will happily return to.