Why is Dresden an Overlooked City?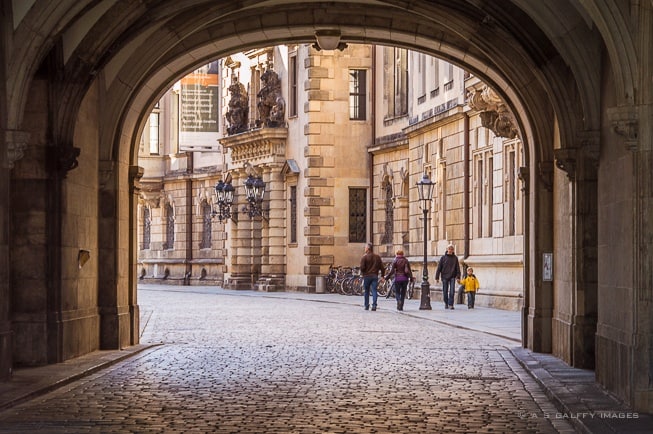 Dresden was definitely not on my bucket list, but sometimes travel plans can change for superficial reasons. We were making arrangements for a trip to Germany last September and wanted to visit Berlin, Leipzig and Munich. My husband is a big fan of Bach and everything that concerns the composer's life and music, so Leipzig was supposed to be the focal point of our trip. But since Dresden is only an hour away from Leipzig it got included in our tour at the last minute.

I didn't have big expectations about this city. Between the Allied bombing that destroyed its entire center in World War II and the almost 50 years of Soviet occupation during the Cold War, most likely there was not much left to impress me. But the Florence on the Elbe as it is also called, was going to prove me wrong.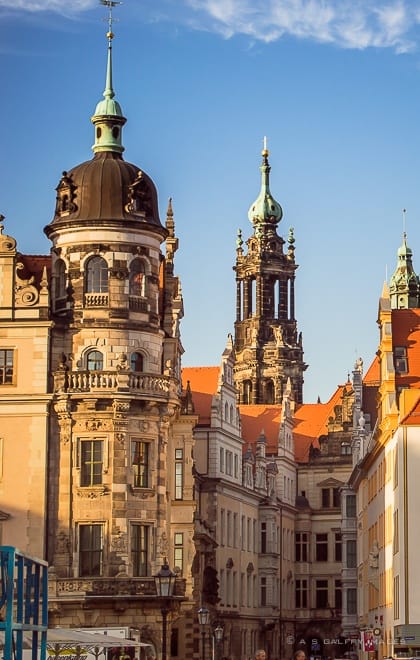 A Brief History of the City
For many centuries Dresden was the royal residence for the kings of Saxony who promoted arts and culture. The Wettin Dynasty ruled Saxony for eight centuries, right up until the end of the First World War. The most remembered Saxon king that left a mark on the city's cultural and artistic life was Augustus the Strong of the House of Wettin. He loved fine arts and architecture and established Dresden as a major cultural center, attracting artists from all over Europe to his court. After visiting Italy and France, Augustus came home very impressed by the court of Versailles and the baroque architecture. He invested heavily in castles and urban development, transforming Dresden into one of Germany's finest cities. He built the Dresden Castle – his major residence – to advertise his wealth and power. Today, the residential castle is home to some of the city's great attractions: the Green Vault, the Numismatic Cabinet, and the Dresden Armory. Augustus buit many other famous buildings,like Zwinger and Pillnitz castles, and also encouraged and sponsored the efforts to discover the secret of manufacturing the Meissen porcelain.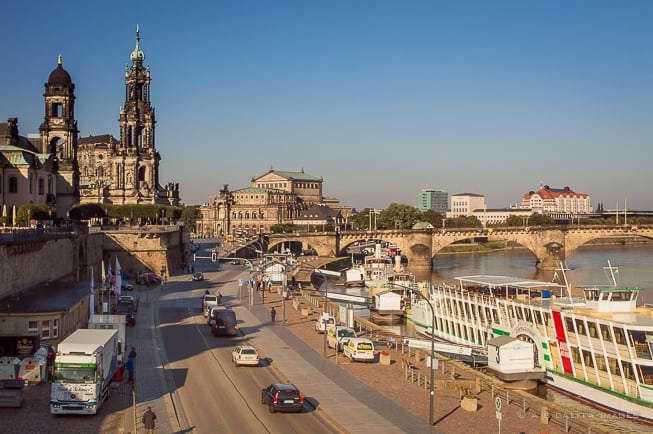 In the 20th century Dresden continued to be a major center of art, classical music, science and culture until its complete destruction in 1945. Although the city had no military significance during the war it was however located in Nazi Germany, which gave the Allies sufficient justification to completely destroy it. After the war, when Germany was divided, Dresden ended up in the Russian sector. During the Communist occupation many parts of the city have been rebuilt in a modern style, but many churches, palaces and royal buildings have been demolished instead of being repaired. However, the majority of the historic buildings and the city's cultural landmarks have been restored to their original beauty.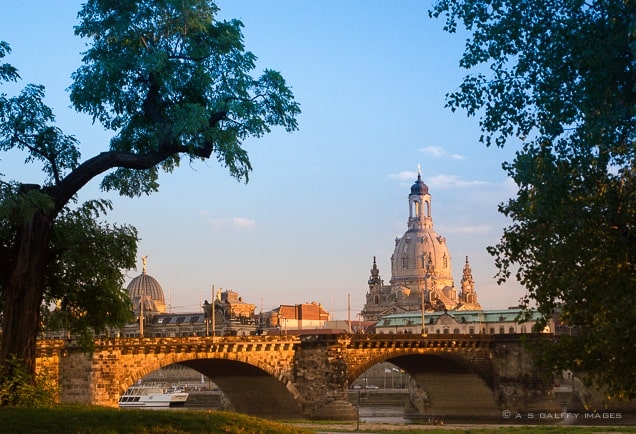 Dresden left a very strong impression on me. Is is a fascinating place with beautiful buildings, art treasures, and great museums. Despite the devastation caused by the Second World War, the city has regained its architectural splendor and charm. There are very few city skylines more striking than that of Dresden. Over the centuries many artists – like the famous Canaletto – tried to capture its breathtaking panorama, but beauty is not the only thing that will steal your heart there.
The People of Dresden
Above all the architectural sites and charming landscapes I was impressed by the people of Dresden, who are very honest, respectful and down to earth. Although I do not speak German, whenever I asked for directions they tried to help me or at least excused themselves with a smile. Germans don't open up easily, but when they do it is not just a pretense. I watched them as I strolled the streets of Dresden, minding their own businesses, doing their daily chores, coming and going to work, taking their children to school, or simply enjoying the beautiful sites like I did. They exult a sense discipline, a self respect that is not based on their social status. They are proud but not obnoxious, they like rules and obey them. They won't cheat you when they have a chance to, or cut in front of you because they are in a rush. History wasn't kind to them. First slaughtered by the Allied bombing that killed almost half million innocent men, women and children, then raped and terrorized by the Red Army soldiers, then separated for almost 50 years from their families and loved ones through an arbitrary division of Germany, the people of Dresden had more than their fair share of misfortunes. But in spite all that, they retained their character and dignity.