Eger Travel Guide – Day Trips from Budapest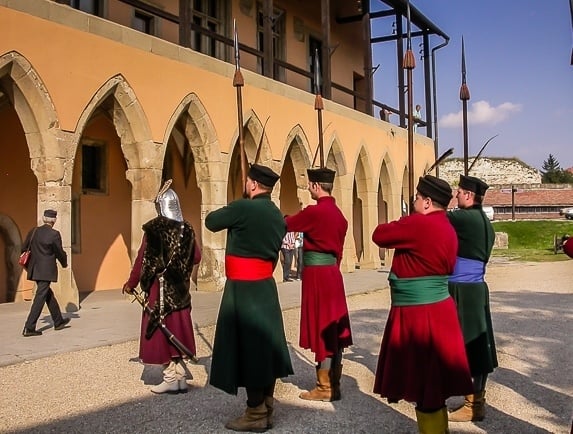 Over the course of history, Hungary had to defend its borders against many enemies so the Hungarians had to build massive castles to protect themselves. Many of these castles have been destroyed in battles or sieges and have never been rebuilt, but some of them are still standing today, as a testimony of the country's heroic past. One of these castles is in the little town of Eger. Its proximity to Budapest makes Eger an easy day-trip, especially by car. The little town of Eger is more famous today for its wine and thermal baths than it is for its castle. People tend to forget history. Eger is located in the heart of Hungary's wine country and is famous for its Egri Bikavér (Bull's Blood) wine. Unfortunately, our time in Eger was too short so we didn't do any wine testing, but we visited the Castle and the Baths instead.
Eger Castle
Eger castle was the home of the episcopal seat in the region. It also served as a fortress. In the 16th century, the Hungarians gathered here under the leadership of István Dobó, managed to withstand the Turks for five-weeks. The event is remembered as The Siege of Eger. The fortress in now a protected monument where various programs are offered to the visitors.
We also visited the Minorite Church of St. Anthony of Padua. Around the year 1715 a small group of Franciscan friars from Italy founded in Eger their own minority monastic order and called it Minorite. They built a small church near a stream that was flooded several years later. Around 1758 the church was rebuilt in Baroque style and it is today one of the most beautiful Baroque churches in Europe.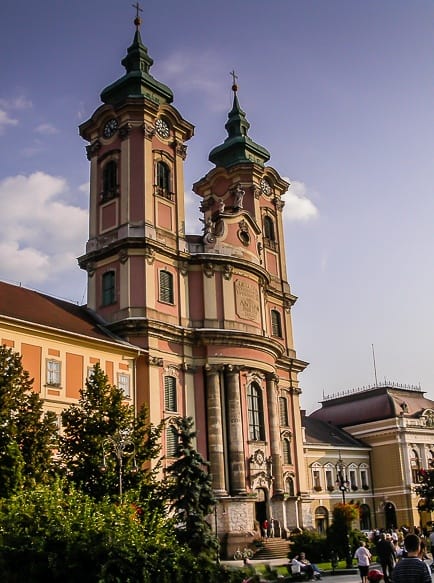 Eger Thermal Baths
A couple of hundred meters away from the the castle of Eger are the thermal baths. Located in a beautiful park with platan and cyprus trees several hundred years old, the pools display a luscious vegetation. Because of their high content in radon and calcium-magnesium-hydrogen carbonate, the waters are recommended for rheumatic conditions, central nervous system condition, metabolism problems, skin and gynecology conditions. The water temperature varies between 27-38 C.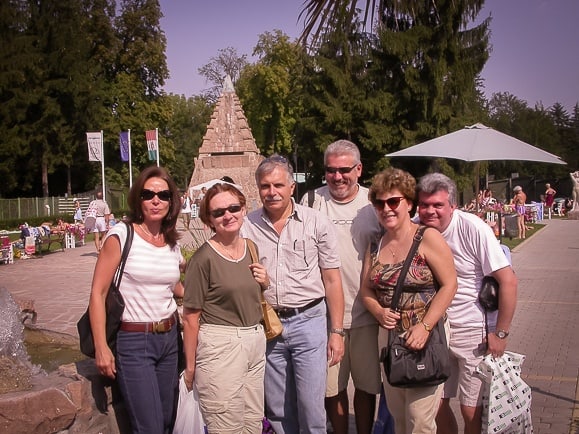 I was not particularly impressed with these baths (especially after visiting the ones in Budapest.) Although the pools are large enough and the grounds are huge, the place was unbelievably crowded, to the point that you could barely stretch your arms. All you could do is soak yourself in the water, or just rub elbows with the crowd on the grass. The changing cabins were small and far away from the pools. Locals and young kids seemed to have a lot of fun though … I would have rather visited the Turkish Bath, whose building is a painless monument in itself, but our relatives were in charge of the itinerary that day.