The Weekly Postcard: Ljubljana After Dark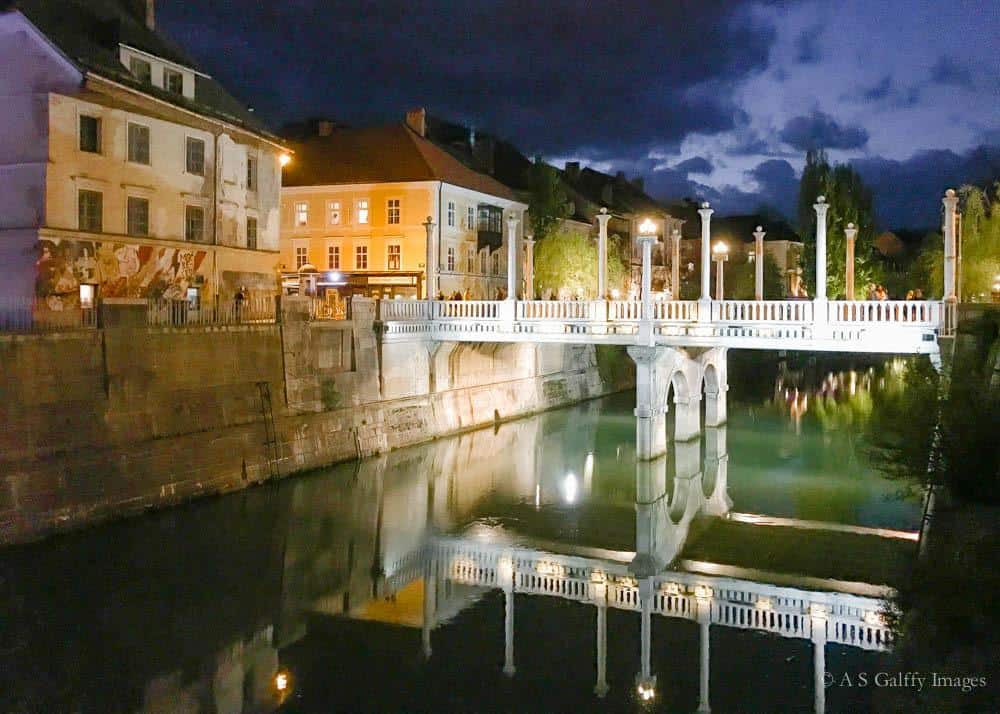 Last updated: July, 2019
Slovenia's capital –Ljubljana– is one of the friendliest cities I ever visited. Unlike other European capitals, Ljubljana is small and easy to walk. It's also cute and very colorful. Strolling the old town Ljubljana after dark makes me feel like I am in an amusement park: there is music and lights and joyous crowds everywhere. This is not a city where the locals retreat to their homes after dark. The town comes to life in the evening when groups of young people walk along the Canal or gather for drinks and food at one of the sidewalk cafés, bars or restaurants.
In Ljubljana people love to sit outside and socialize even in the winter, when the weather is cold. They just gather around a table and drink the seasonal 'mulled wine'.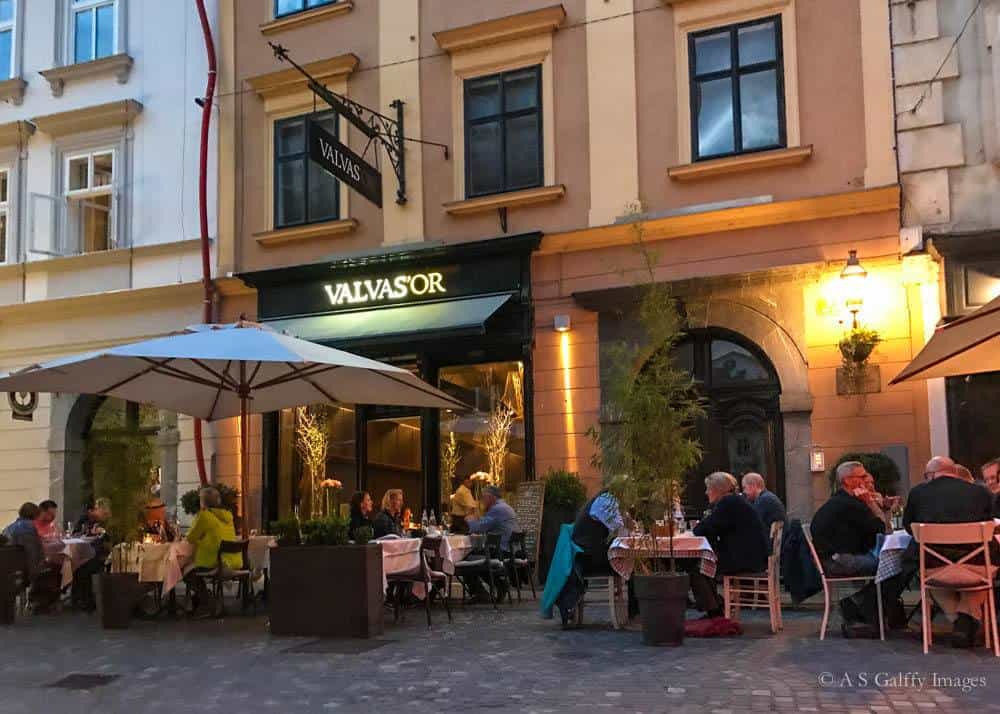 The Ljubljanica River Canal meanders its way through the old town flanked by beautiful buildings with an interesting architecture, cozy cafés and romantic restaurants. This is undoubtedly the most picturesque part of Ljubljana. The river is crossed by some very unique bridges, like the famous Triple Bridge, the Butcher's Bridge, the Dragon's Bridge and the Cobbler's Bridge. The entire center is bathed in soft lighting and the river is lit up with green spot lights. There is no better time to revive an old love story, or start a new romance than after the sun sets and the lights go on in Ljubljana.