2015 NATJA Awards Silver Prize Winner – Big Accolade for Travel Notes & Beyond!
Last updated: February, 2017
This year Travel Notes & Beyond participated in the 2015 NATJA (North American Travel Journalists Association) Annual Awards and won the Silver Prize in the Travel Series category, for the article "Jungfraujoch, the Mountain that Took my Breath Away…Literally!" My blog was also a finalist in the Photography: Landscape, Seascape category for "The Weekly Postcard: Banff National Park." Words like "thrilled," "grateful" and "honored" are the first to come to mind in circumstances like this, but what I really feel right now is difficult to describe. Being acknowledged as silver prize winner and finalist in this prestigious competition is a tremendous accomplishment for me as a travel journalist. I think it would be false modesty not to pass on the news. Most of us writers have our moments of self-doubt, but then some sweet endorsement comes along to contradict that. And then we feel happy and reassured again. Well, for a while at least.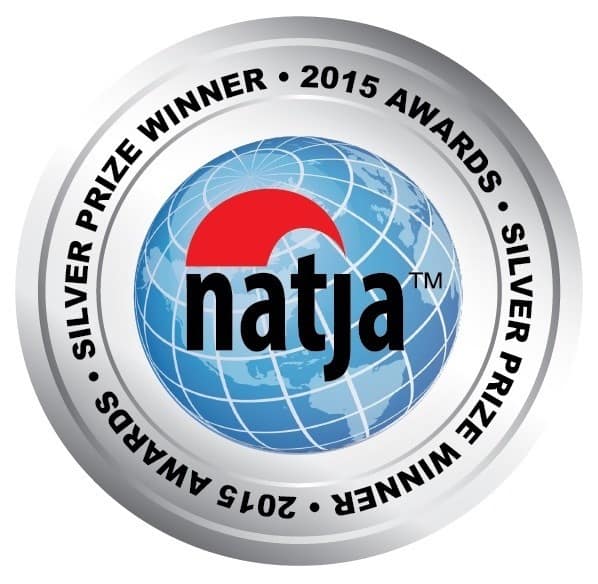 NATJA is the second largest travel media association in North America, whose members include: travel media professionals, convention and visitors bureaus, social media and other travel marketing agencies. Through its Awards, NATJA recognizes excellence in travel writing, photojournalism, social media, multimedia, advertising and public relations for the travel and tourism industry. The competition which is now in its 24th year, honors the "best of the best" in travel journalism. Congratulations to all the other winners and finalists! The complete list of the 2015 award winners can be seen here.
The 2015 NATJA Awards for excellence in travel journalism and literature will be awarded in Oxnard, California, in April at the NATJA 2016 conference.
I don't want to close this without saying thank you to all my friends and loyal readers who have supported me so far, but especially to my husband who has been my best cheerleader and encouraged me all along. I am really blessed to be part of such a great and supportive community!