Overcoming A Writer's Block – Tips to Help You Get Inspired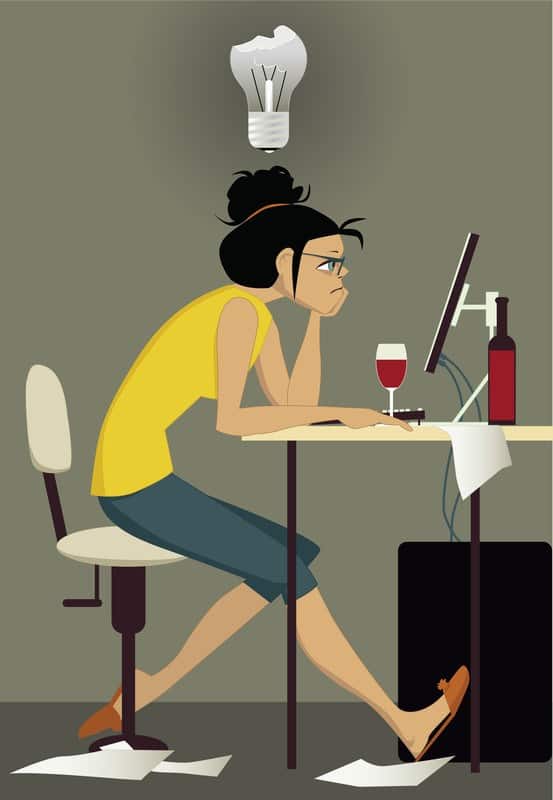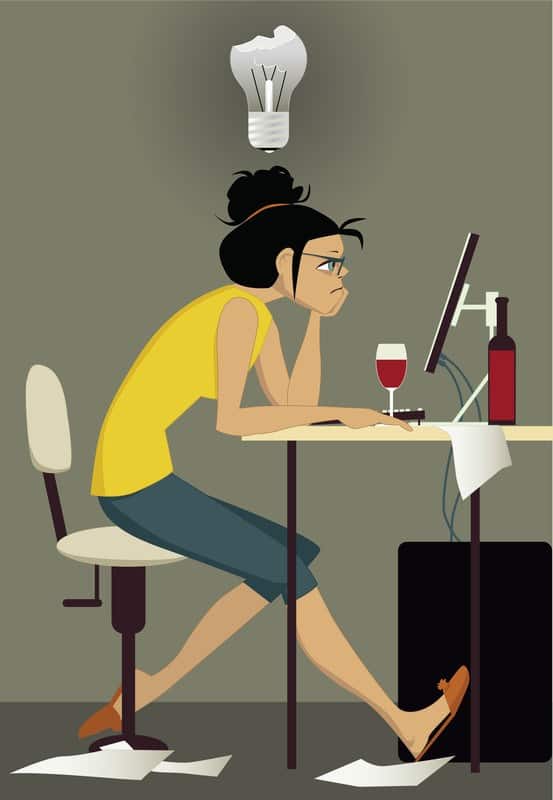 What do you do when your inspiration leaves you? When your imagination runs dry and no writing ideas come to your blurry mind? When all the topics seem banal? How can you inspire others when you yourself are not inspired?
You just created a beautiful blog. A year went by and success started showing its precious glitter somewhere in the distance. You thought you learned the ropes and all you have to do is sit down in front of your keyboard and your words will keep popping through your fingers. But no, they don't. You think you may be tired and you just need a little time off. It'll all go away and then you'll be able to pick it up where you left it.
But day after day goes by and you feel empty. No ideas, no desire to write, no inspiration. Just the site of your keyboard gives you the chills. So now what? Are you going to give it all up? All these months and months of hard work were just in vain? Perhaps not.
What you are experiencing is not out of the ordinary. It's called a writer's block and at one point or another it happens to all those who write, especially after the Holidays. Let's face it: the Holidays take a big toll on all of us. All those meals that you needed to prepare, all those parties you had to host or attend… all those hose gifts you had to wrap… and let's not forget the energy and time you spent taking down the lights and the Christmas tree. All these are reason enough for you to feel tired, empty and in uninspired.
But when inspiration lets you down, motivation is there to pick you up. Although motivation and inspiration are thousand of miles apart, there are times when you can only rely on psyching yourself up. So here are a few tips to help you overcome a writer's block:
Don't panic, relax your mind
You can't create anything if you are stressed out. The process of writing requires a clear mind and a relaxed body. You won't be able to think properly if you're anxious or have other things on your mind. The word inspiration means to be in spirit. Inspiration isn't something you get, it comes from within, so don't panic and don't stress out about writing. Give yourself a little break.
Read
When you are out of ideas, reading books, or magazines or even other people's posts may plant little seeds into your empty mind. Maybe now is the time to read all those posts that you just glanced while busy writing your own. It may help you get inspired.
Review your goal
Think about what made you start your blog in the first place. What inspired you then? You most likely had something to say, something you wanted to share with others. It was not quantity, it was quality. Whenever you feel like you're trying to fulfill a quota you are not enjoying what you do. Don't think about what you should be doing, but about why you should be doing it. What do you really want?
Go through your old travel photos
Sometimes just glancing your old travel photos will bring sweet memories to mind and help you get inspired. Because I am a photo maniac, I always have a ton of pictures to help me get ideas.  But if you don't have that many photos of your own, try looking at some beautiful ones on the internet. There are so many gorgeous photography blogs that can trigger your imagination.
Listen to Music
While listening to music in a state of meditation may not give you any ideas on topics to write about, listening to music while trying to write may be very beneficial. Personally, I find it very inspiring to play music while I write, but for some people exactly the opposite may be true. If the background sound may disrupt your thinking, maybe it's better to just close your eye and listen to some music before you write.
Check the calendar of events in your town
If your mind is completely blank and you have exhausted all your past experiences, try getting some inspiration from your local town calendar. There is a great array of events going on each month in every little town or big city in this world. For you it may no longer be exciting as you've-been-done-that for the past 10 years you lived in that place. But what's old to you may be new to others in other parts of the world.
This may not be an exhaustive list of tips for inspiration, but I hope just by reading them will help you overcome your writer's block. And if you are not wrestling with writer's block, maybe you can share your own tips on how to overcome that.