TBEX 2015 and Highlights of Costa Brava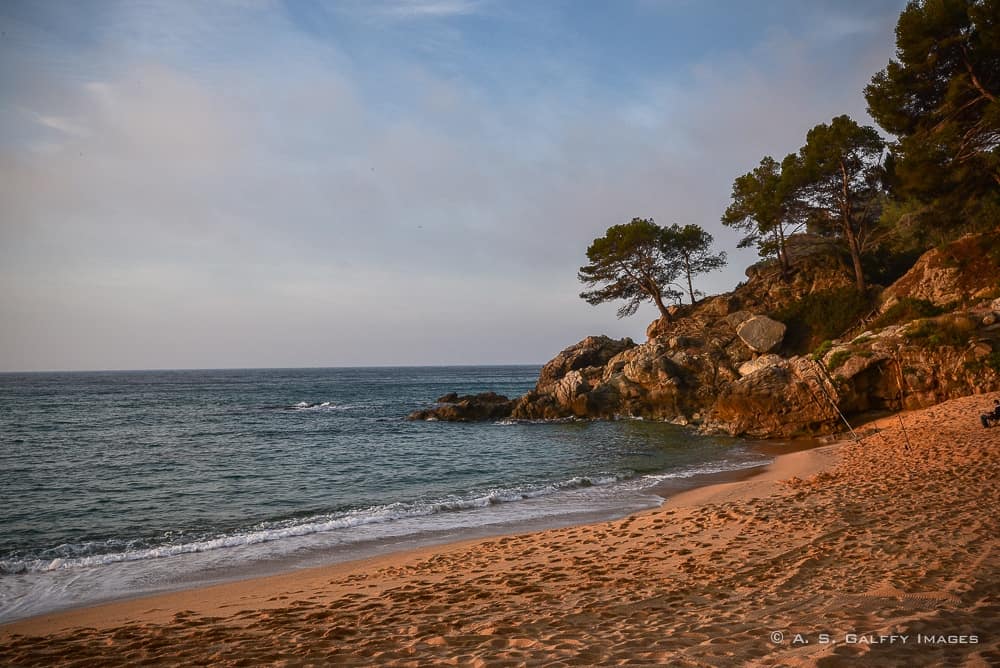 The TBEX meeting is over and so is our beautiful mini-vacation in Lloret de Mar. What a wonderful experience this was! TBEX Costa Brava was actually my first travel bloggers' meeting ever and now that it's over I'm going to let you in on a little secret: I was a nerve wreck before attending it. I had no clue what to expect and had very little time to prepare for this meeting. Not knowing anybody was a concern too. It's one thing to talk to strangers on the Internet and another one to step into a crowd where you practically don't know anybody and begin a conversation. Trying to guess who's who and remembering so many bloggers' names is also very stressful. I am not a daring person and approaching people I don't know always feels odd. And still, the very essence of these meetings is to get to know other bloggers, to establish connections. I wrestled with these issues up to the moment of the Grand Opening Party. But to my surprise, things went smoother than I expected. Shortly after the party started I was already able to locate some of my virtual Facebook friends and most of my worries disappeared.
Our Costa Brava hosts and organizers chose the perfect setting for this party: the pristine Playa Santa Cristina in Lloret de Mar. The weather was great too: warm, clear skies and no wind. Most of the  attendees were brought to the party by boat. On the shore three giant Catalonian puppets dressed in traditional costumes were waiting for the guests. As people went off the boat, the puppets started dancing all around, leading the procession towards the meeting place. The atmosphere was very relaxed as we all started mingling around. There was plenty of good food, excellent wine, music and entertainment. Some of the best vendors in the area were present and they provided the best tapas and wines that Costa Brava can offer. We all had an excellent time that evening.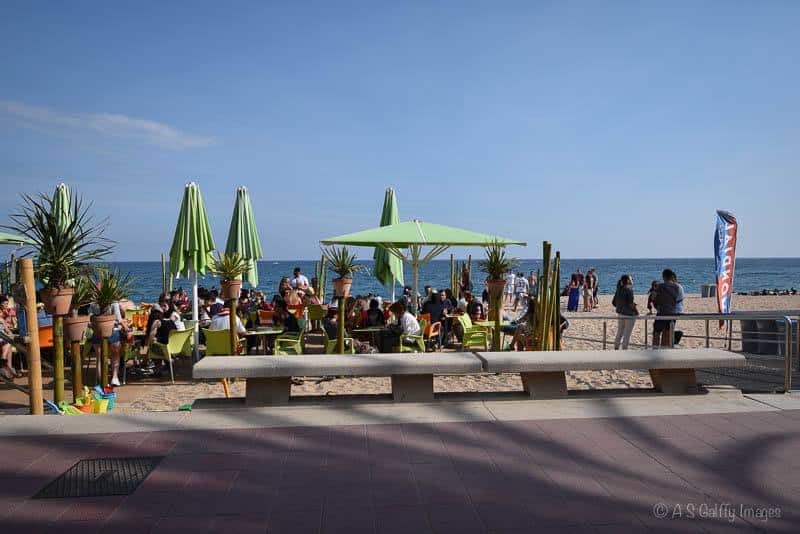 The next couple of days were very instructive for me. I left with some good knowledge, connected with many interesting people and managed to make some new friends. Unfortunately, I had another trip scheduled so I had to leave Costa Brava before the closing party,  but I heard that one was a lot of fun too.
Lloret de Mar, General Impressions
My time in Costa Brava was short. Three days is not enough time to explore this beautiful area. I was not particularly impressed by the  little coastal town of Lloret de Mar. The downtown area is a cluster of cheap hotels mixed up with ugly apartment buildings, busy streets with a fair amount mediocre restaurants and bars, scarce parking and low-end stores. But what makes Lloret de Mar unforgettable are the beaches. This place is a golden sand and turquoise water paradise! Starting with the main beach and continuing with the little coves sheltered by high cliffs with abundant vegetation, Lloret has a lot to brag about.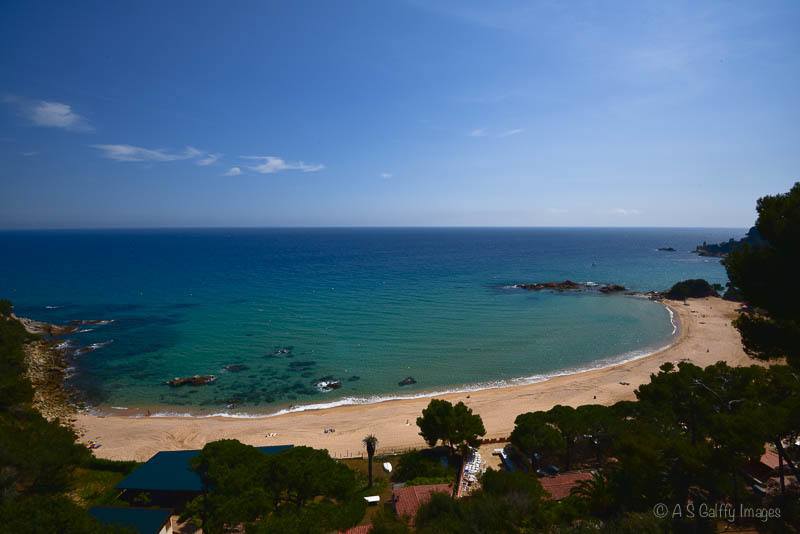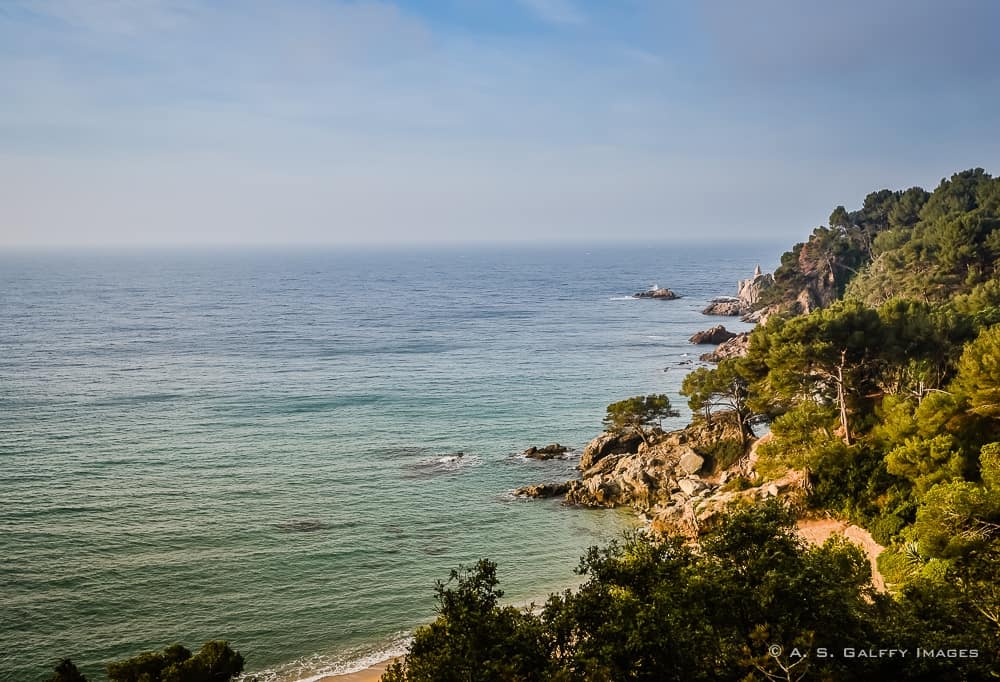 The area around the main beach has a beautiful promenade with cafés and restaurants facing the sea, nice hotels and souvenir shops. Besides the beautiful beaches, there are a few places in Lloret de Mar that that should not be missed, like Ermita de Santa Cristina (Santa Cristina Shrine), Santa Clotilde Gardens, the Parish Church of Sant Roma and the Castle of Sant Joan.
The next day after we arrived, we took a long walk along the maritime promenade following the coast line. Walking along the beautiful beaches is probably the best way to take in the essence of Lloret de Mar. They say this is one of the most beautiful walks around Costa Brava. The walk continues for miles and miles, following the beach, as far as Garbí Point. From this point it continues up the stairs that go around the high cliff where you will find Sant Joan Castle.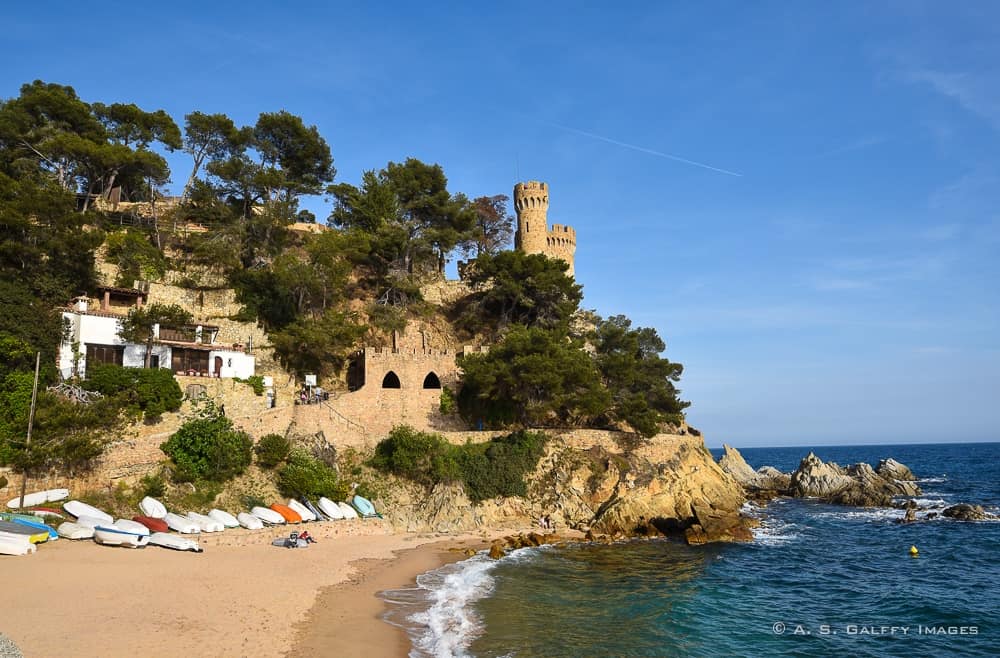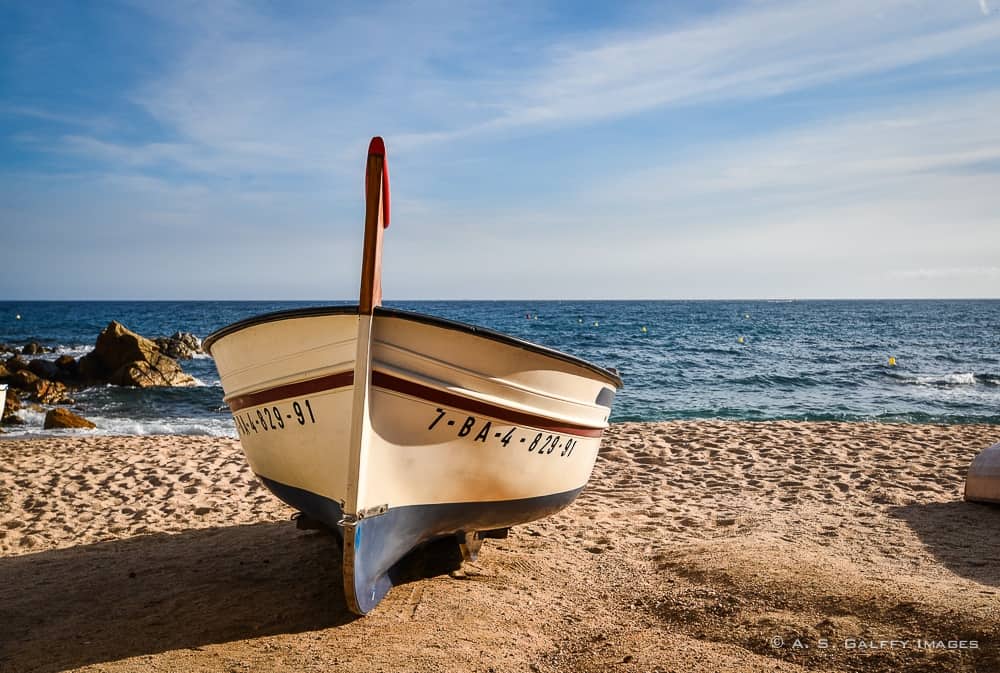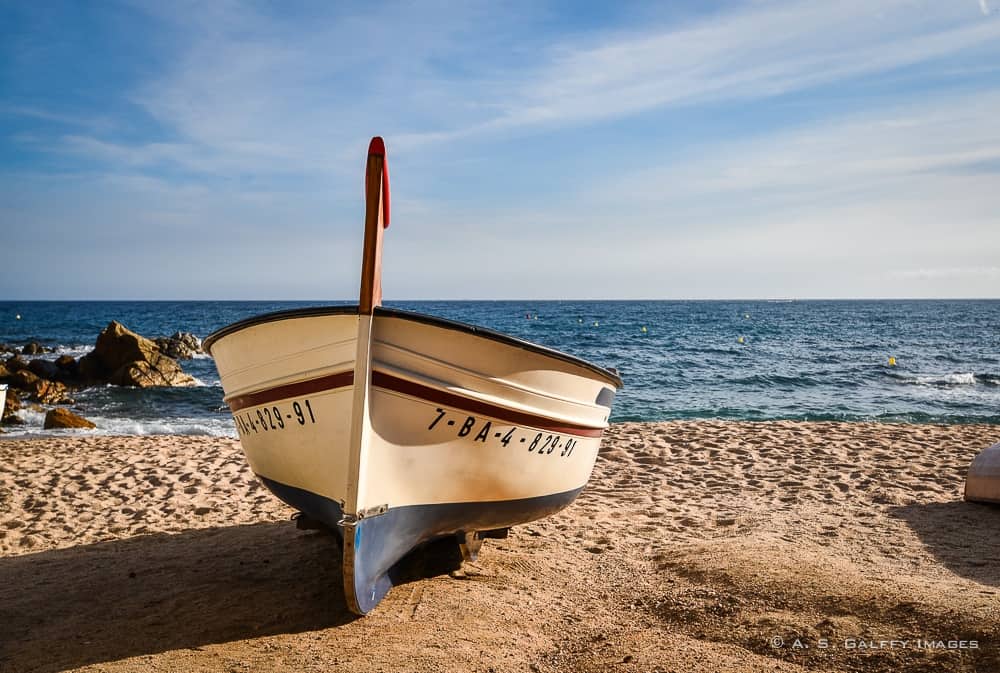 The view from up here is absolutely spectacular, with sheer drops that end in rocky coves with crystal blue waters and reefs. The path goes on for 10 km, all the way to Tosa de Mar, following the coast line and sometimes going through the woods.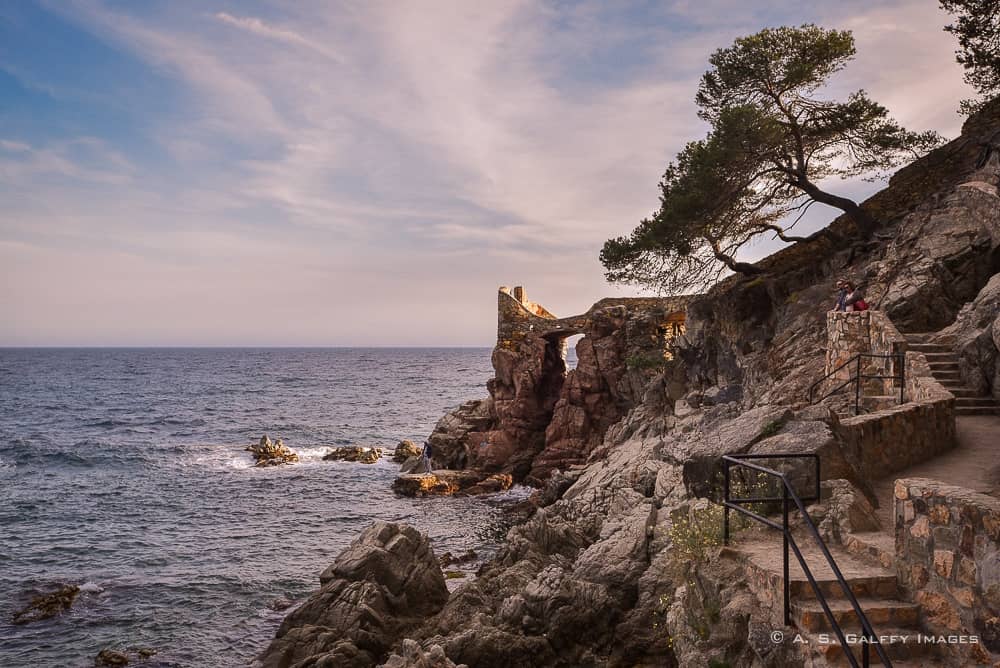 We also visited the beautiful Santa Clotilde garden, an ideal place for for peaceful strolls. The garden enjoys a beautiful location, up on a high cliff with breathtaking views of the sea.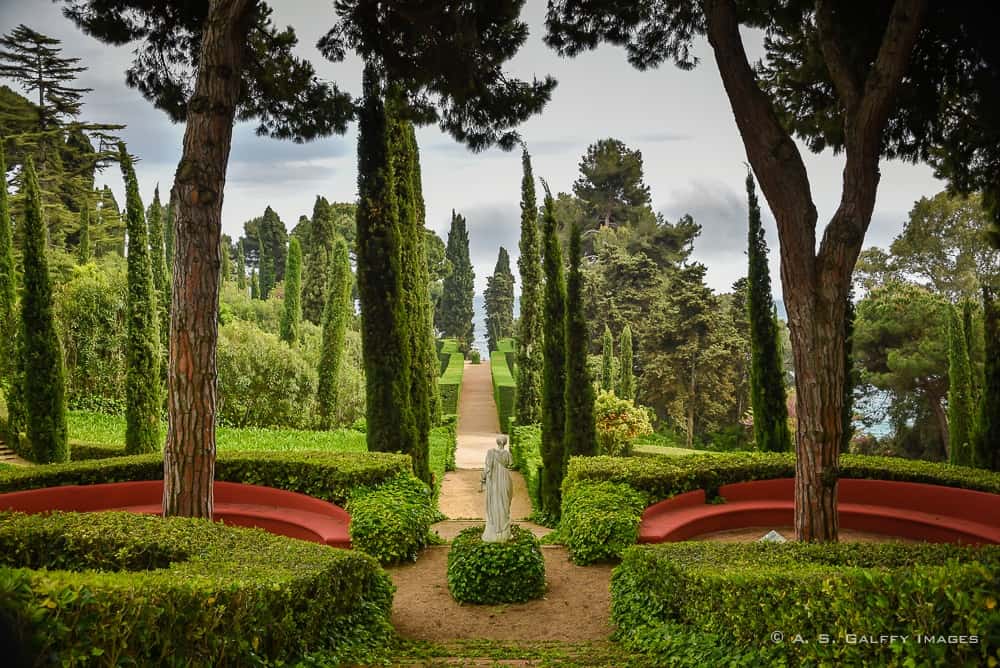 I found the Parish Church of Santa Roma remarkably beautiful, with a very distinct and unusual architecture. The church is buried between very ordinary buildings, on a narrow street right behind the beach promenade in the vicinity of the city hall. You could easily miss it if you don't know it's there.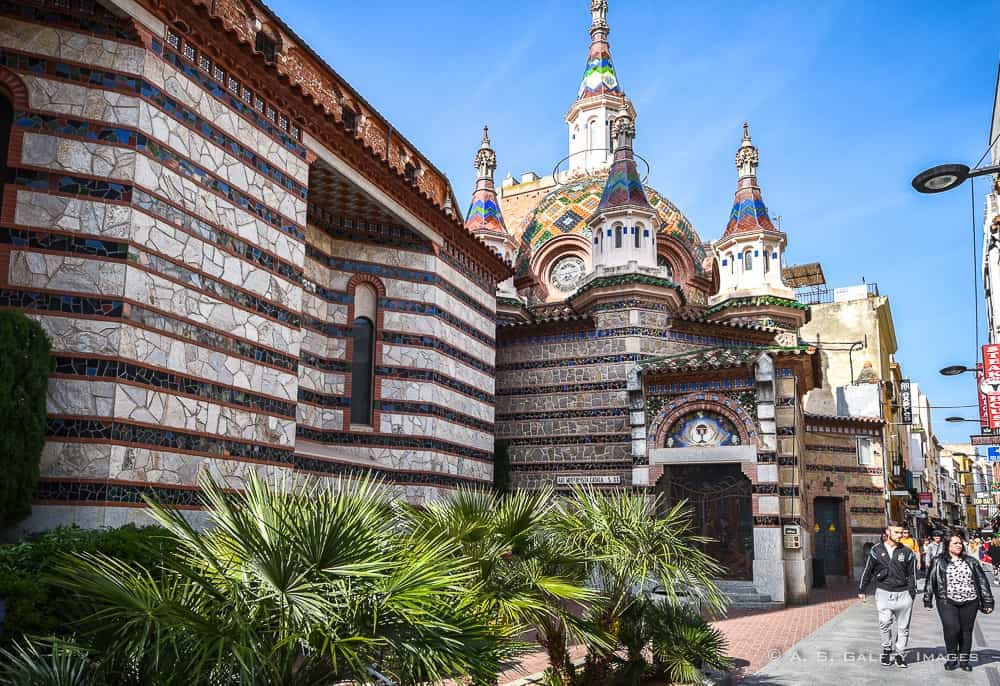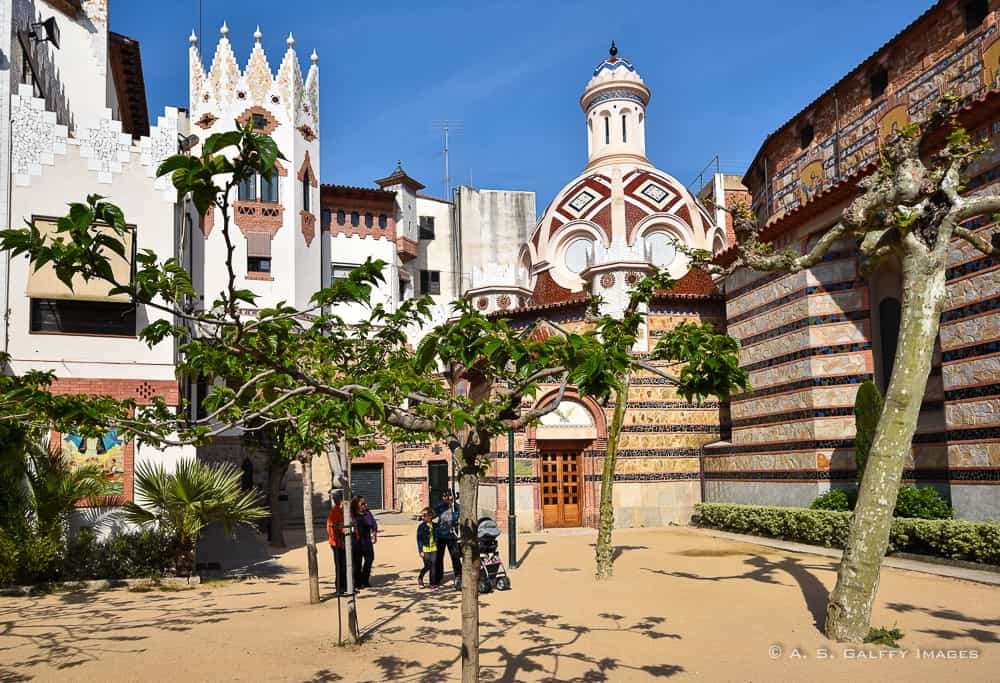 The exterior is very brightly decorated with mosaics and colorful tiles. The style is hard to define, it seems to have some Muslim and Byzantine influences. In spite of the striking modernist aspect the church is actually very old, dating back to the 14th century. The interior is very modest and low key compared to the eye-catching exterior, but still bright and welcoming.
Ermita de Santa Cristina (the Santa Cristina Shrine) is a small chapel located atop of a hill next to Santa Cristina Beach, dating back to the 18th century. We accessed it from the beach on a very beautiful shaded path, very early in the morning. It was closed so we couldn't visit it, but they say it houses an interesting collection of ex-votos and miniature ships.
On our last day we took a short but unforgettable trip to Tossa de Mar, just 10 km away from Lloret de Mar. In retrospect, I feel sorry that I came to Costa Brava just for the meeting. Only three days are not enough to explore and fully enjoy the beautiful Mediterranean shore with its secluded coves, golden sand beaches and crystal blue waters. There were many pre- and post-meeting tours offered by our hosts that I could have enjoyed if I had more time. Next time I'll know better and extend my stay to at least a week.