A Good Flying Surprise – Hawaiian Airline Review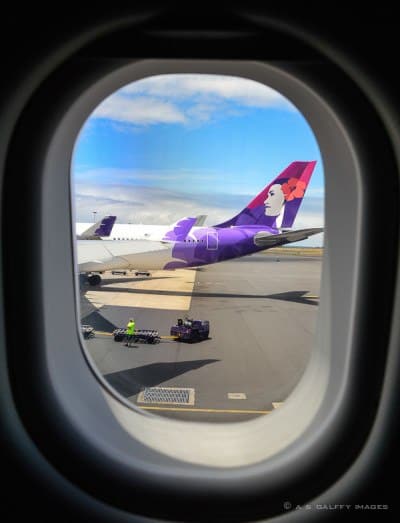 Let's be honest, it's hard to sing praises to the airline industry nowadays. Unless you are one of the few lucky ones who can afford first or business class, there are not many things to look forward to when flying on a plane: uncomfortable seats, rude service, poor/no food, and often unclean toilets. Unfortunately, most of the time flying is the only way to get to the places you like, unlike you have a lot of time on your hands.
Last week I booked a flight on Hawaiian Airlines for our trip to Maui. I wasn't really looking forward to this flight because a trip to Hawaii can be quite long, even if you were to fly there from Los Angeles. Even though I didn't fly Hawaiian Airlines before, I wasn't expecting this flight to be any different from any other domestic ones. But to my surprise it was! So much so, that it made me want to write a Hawaiian Airlines review.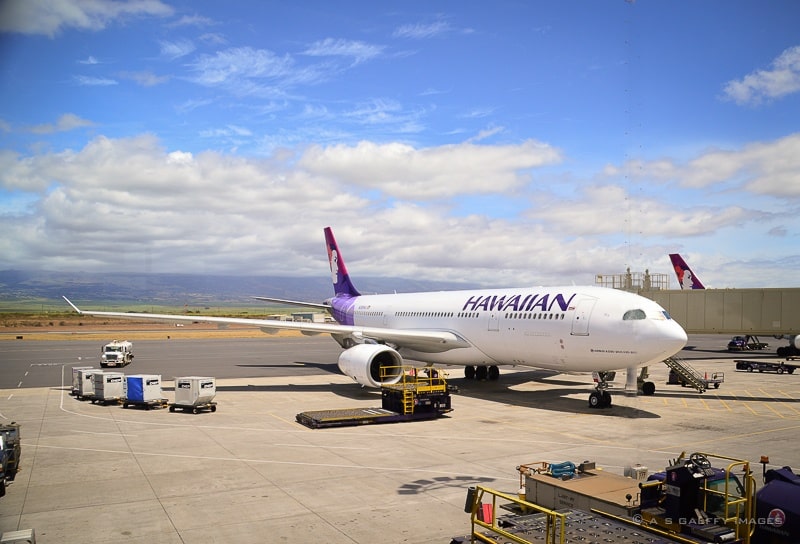 What impressed me on Hawaiian Airlines
The main cabin was not necessarily very spacious, but it didn't feel too small either. The seat in front of me didn't come in my lap when it reclined and even more shocking, my knees weren't touching it. The flight attendants were actually nice, relaxed and genuinely interested in making the passengers feel good. But the good surprises didn't stop here.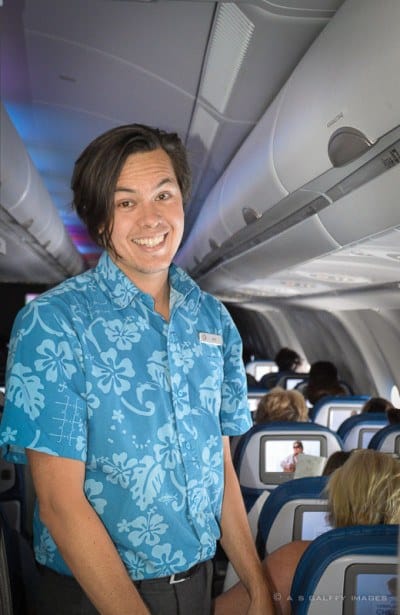 Fifteen minutes into the flight, the pilot announced that a complimentary hot lunch will be served in the main cabin. And not only that: complimentary wine and champagne would also be served. Wow! We had to pinch ourselves to make sure we weren't dreaming. Free lunch and free wine on a domestic flight? Hawaiian Air must have hit the jackpot … or who knows, maybe they are just trying to get a competitive advantage over their bigger and snootier sisters.
Whatever the reason, we had an incredible flight, so I want to give them credit for it. They won us over … with a free lunch and a smile! Isn't it amazing how well the airline industry has trained us to accept less for more?
I was writing this Hawaiian Airlines review in the hope that other airlines may follow their example. Do you think I have to high expectations?