The Weekly Postcard: Caminito, La Boca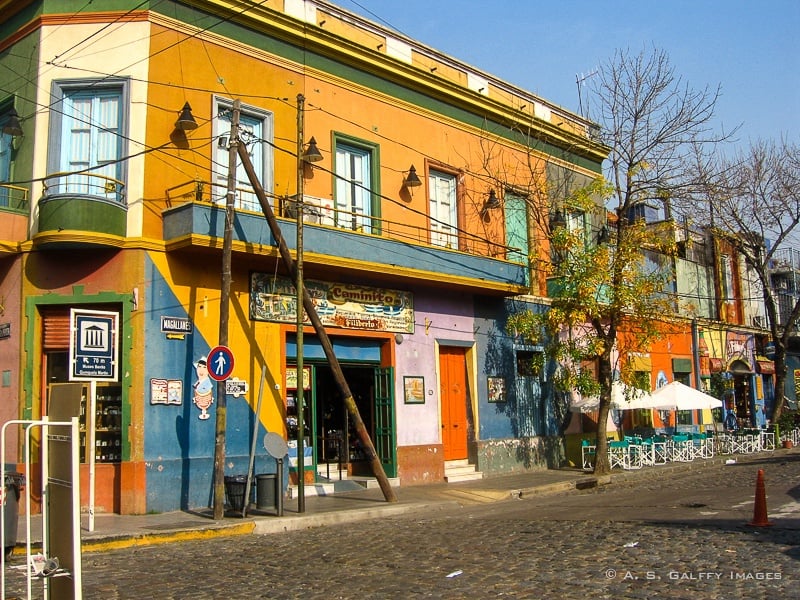 Last updated: January, 2018
La Boca is perhaps the most famous of the 48 barrios of Buenos Aires, partly because of the soccer stadium 'La Bombonera,' home of Boca Juniors, but mainly because of Caminito, the colorful and vibrant street with brightly painted houses. Situated at the mouth of the Riachuelo river, the barrio of La Boca was initially just a shipyard area inhabited by those who worked there. It was the city's first Little Italy, the main point of entry for the Italians who immigrated here at the end of the 19th and beginning of the 20th centuries.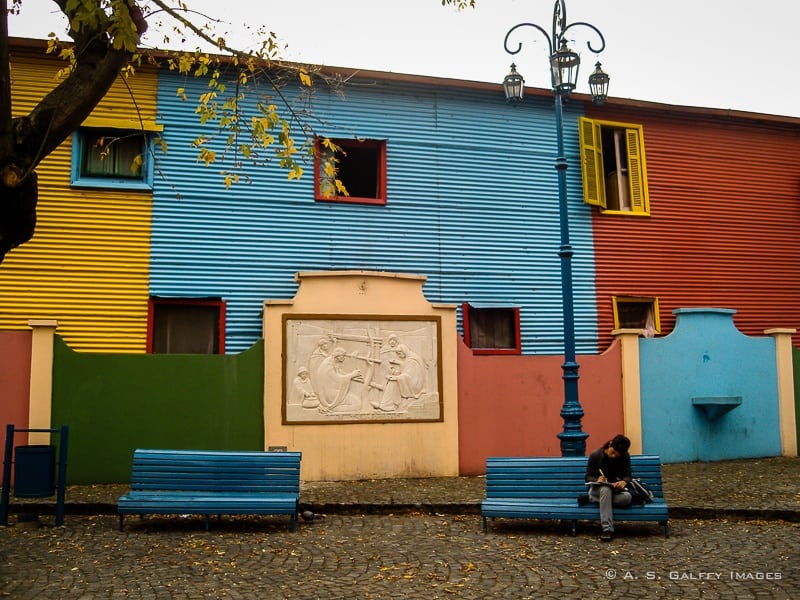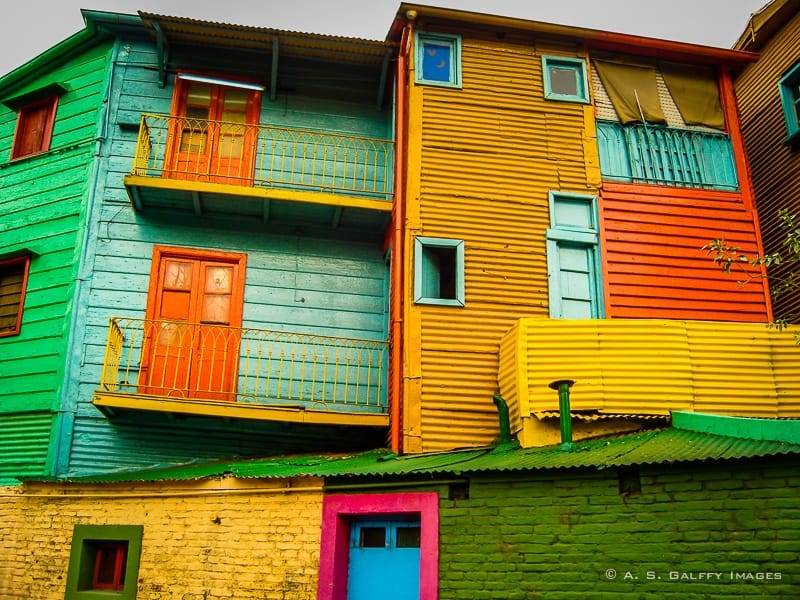 The houses were built almost entirely from materials found in the shipyard, like scrap metal and wood from the old ships. Then, to make them more appealing, the façades were painted in bright color combinations, with the leftover paint from the port. As nearly all of La Boca's population was poor, in time the colorful houses in the barrio deteriorated and have been replaced by dull apartment buildings.
In 1960, Benito Quinquela Martin, a local artist, decided to recreate a small community of houses around the street of Caminito in the way old La Boca used to look. Quinquela Martin's project is an exhibit, so nobody actually lives in the houses along Caminito. You may argue that Caminito is not an authentic street, but is a great representation of the old immigrant La Boca. Quickly after Calle Caminito was created, the place became a haven for artists, tango dancers and street vendors.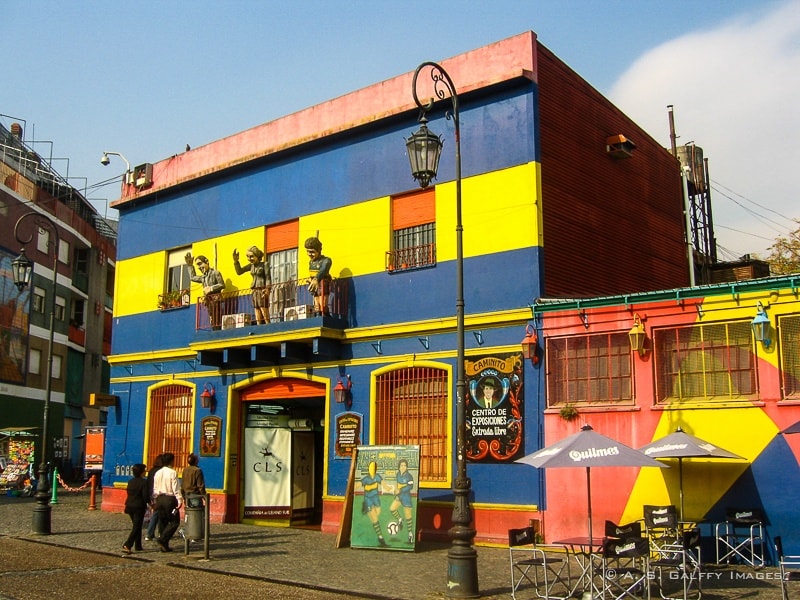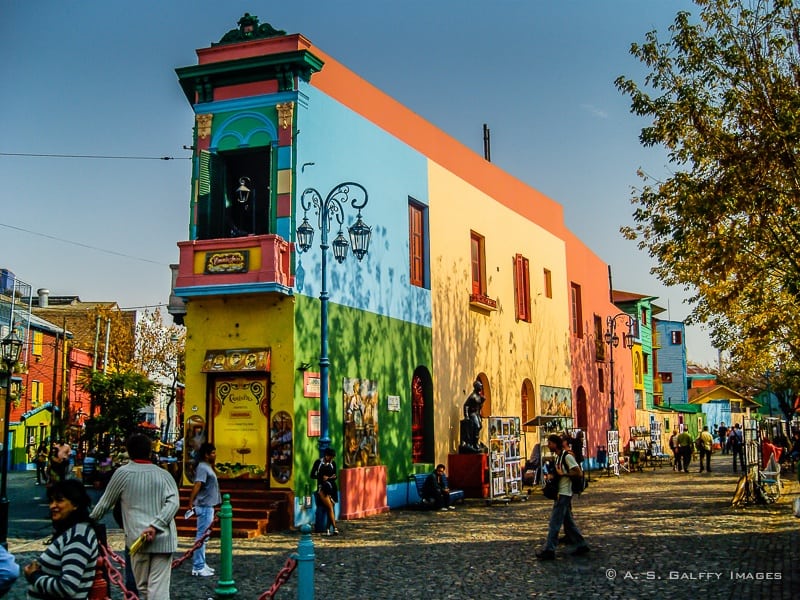 You will find a lot of souvenir shops in Caminito, most of them ridiculously overpriced, cafes where you can watch dancers or listen to the music, and artists displaying their work. This street is a great place to take beautiful photos and spend a couple of hours. On this cobblestone street you have the best chance to view live street tango, or even learn how to dance.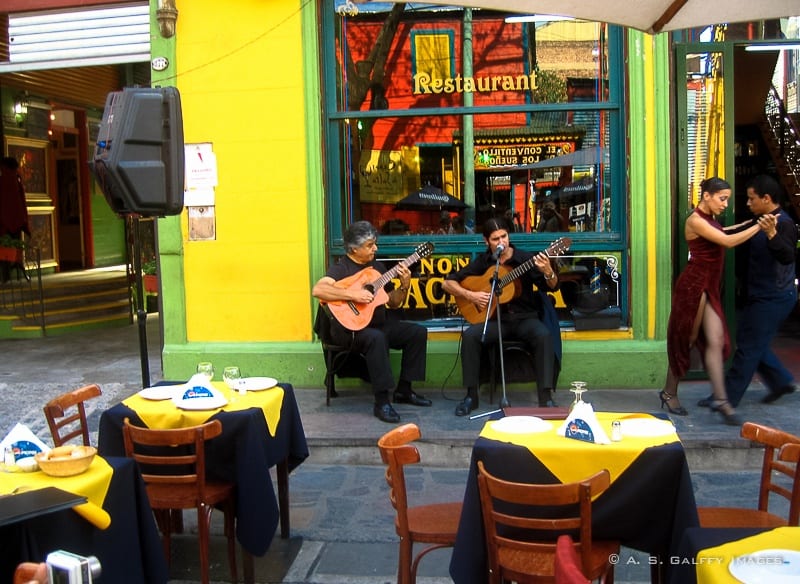 Despite its popularity La Boca remains a rough, working class neighborhood, filled with overpriced street art, tourists posing with tango dancers, pushy street vendors, and a lot of petty crime. Nonetheless, most visitors of Buenos Aires don't want to miss this little corner of Argentina and its unique vibe.