High above the sun-filled valley of Engadin, in the area of Pontresina, lies one of the most spectacular mountain peaks in Switzerland: the Diavolezza (the she-devil). The legend has it that long, long ago, a beautiful, red-haired she-devil used to live in these mountains. The hunters rarely spotted the spirit and when they did they could only watch her from the distance, as she moved across the rocky peaks to bathe in the refreshing waters of the mountain. As time went by, one of the hunters, a handsome young man named Aratsch, grew very fond of the beautiful spirit and began following her. Nobody really knows what happened, but one day the young man disappeared and never returned from his hunt. The villagers searched for him everywhere, but could not find him and in the end were forced to assume he fell to his death into a crevasse. Since then, anyone who lingers in these mountains at nightfall can hear Diavolezza's whisper carried by the drifting wind: mort ais Aratsch (Aratsch is dead).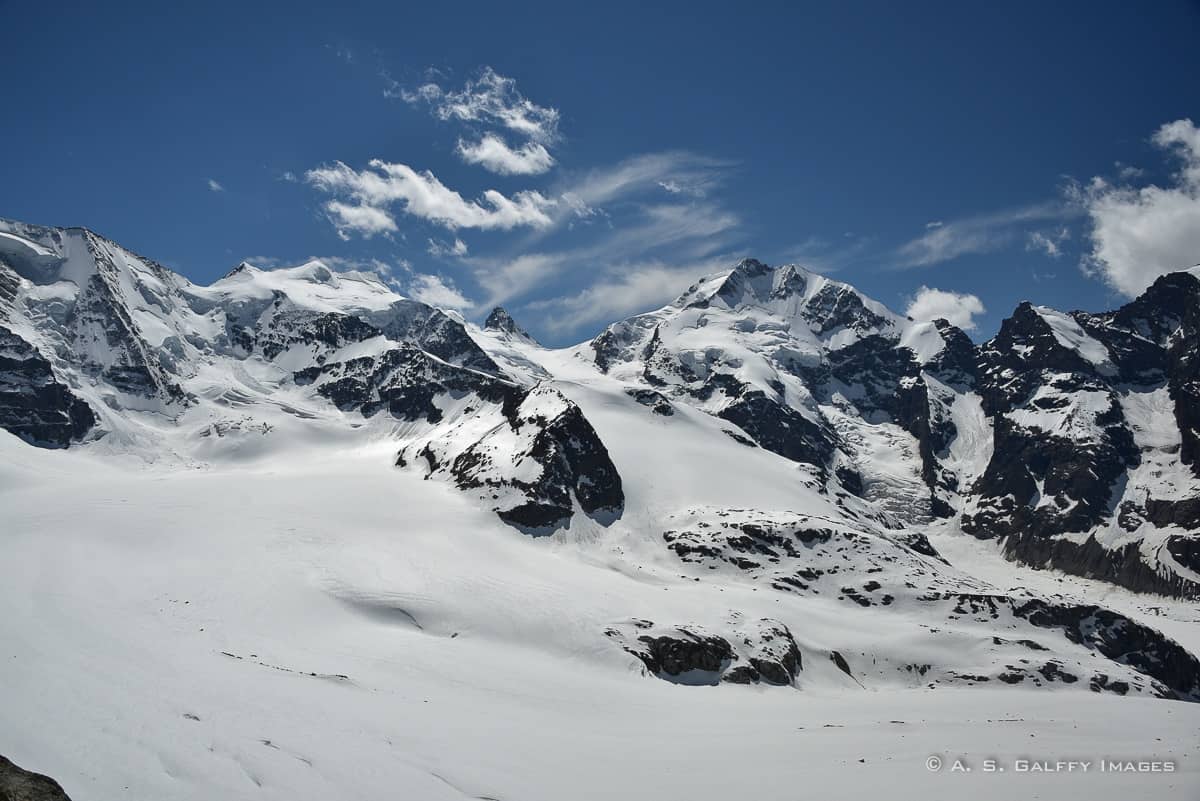 The easiest way to reach the Diavolezza is most likely by car, from Pontresina. The 15 minute drive stops right at the parking lot, at the bottom of the mountain. From here you take the aerial tramway to the summit for a very smooth and short ride (about 7 minutes), during which time you enjoy a breathtaking view of the Morteratsch and Pers glaciers.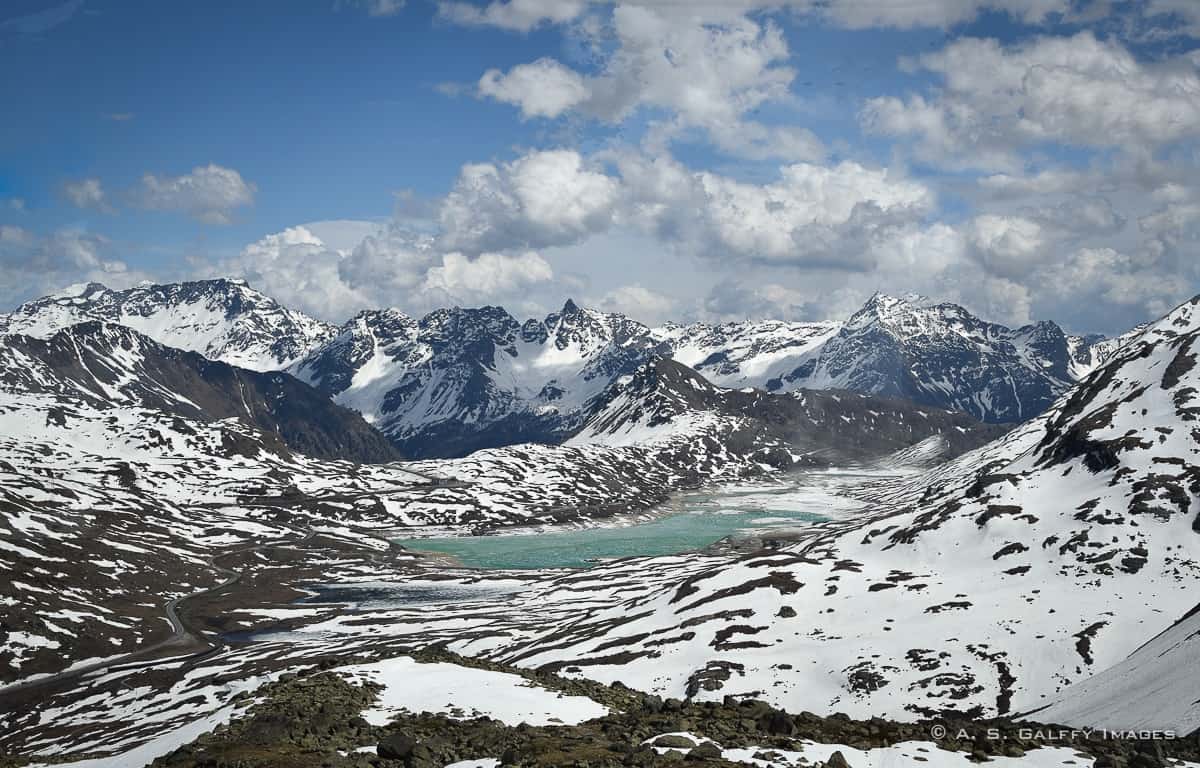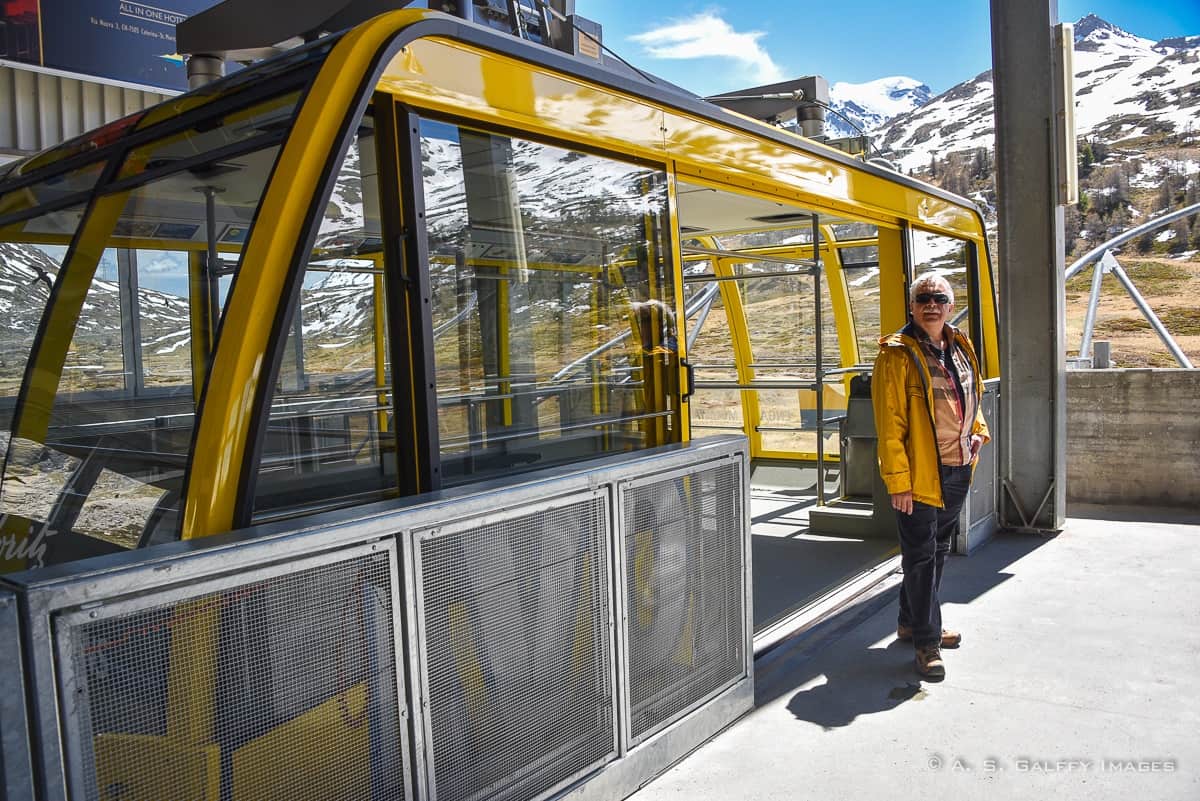 Once you reach the summit you find yourself amidst the Bernina Mountain Range with its giant peaks, surrounded by glaciers on all sides. They say there are five billion tons of ice in this area, covering a distance of 12 kilometers. Impressive!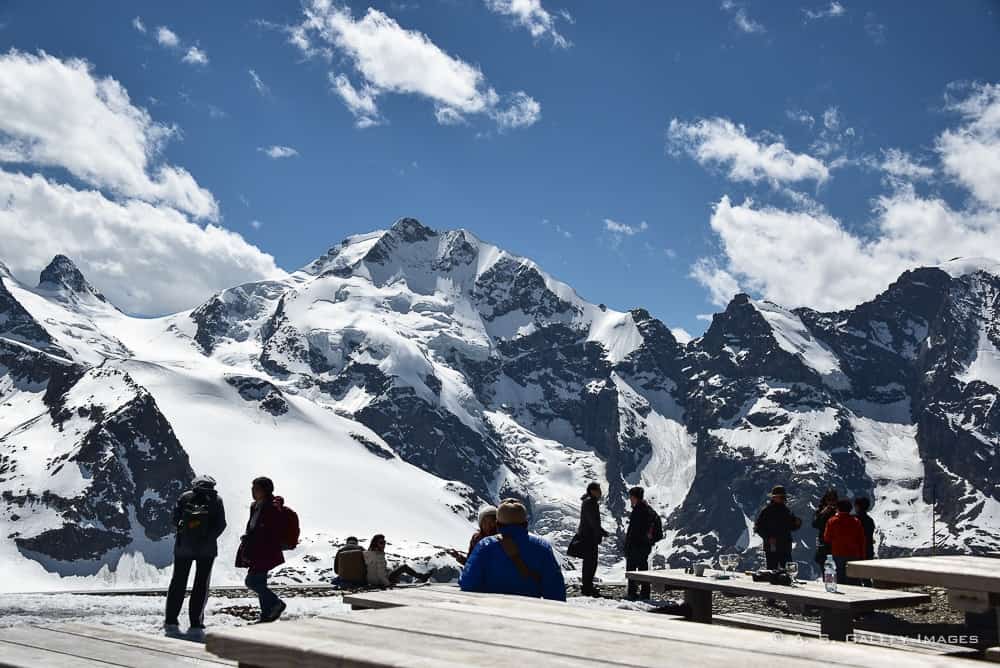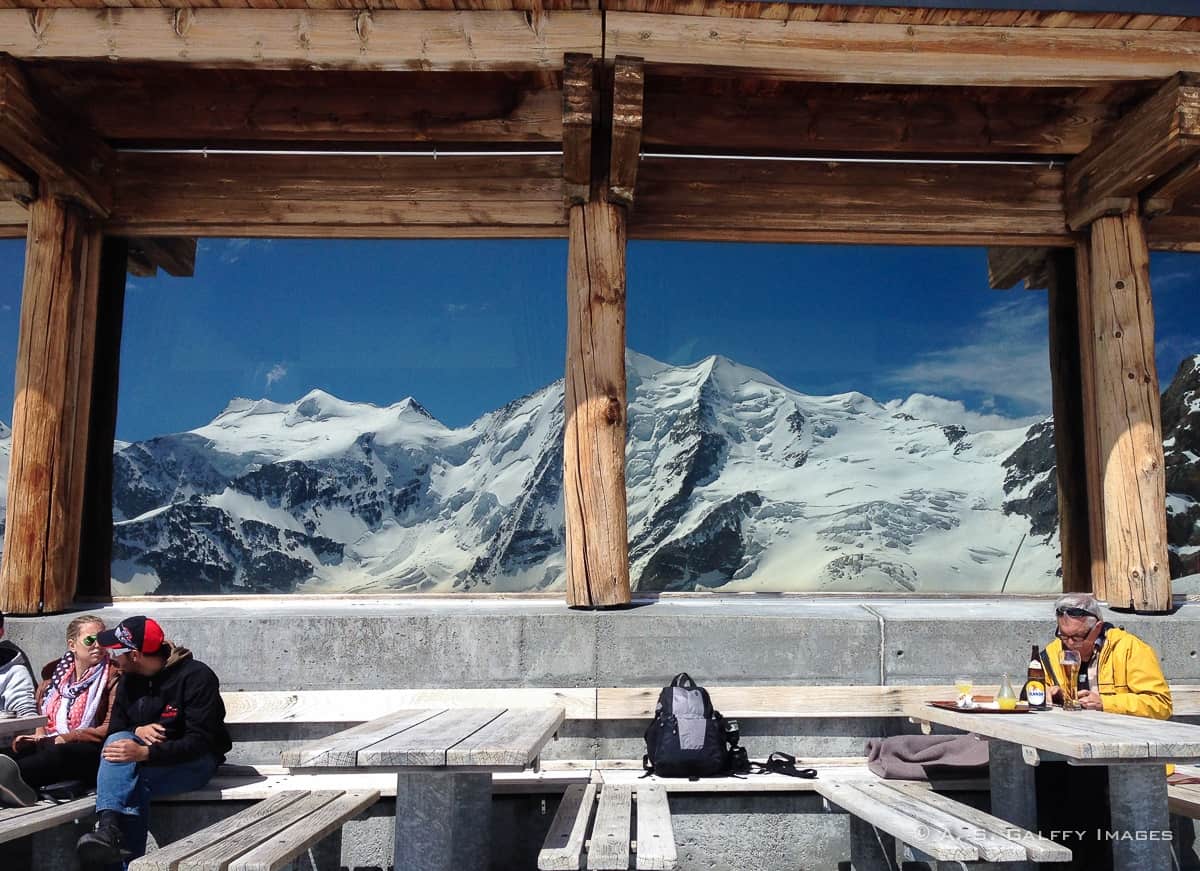 We visited Diavolezza in May and although the weather was pretty warm and sunny, there was a lot of fresh snow at the top. The views of the Glacier from the mountain top are absolutely spectacular. Words cannot describe the beauty of these mountain peaks. Skiing was in full swing as we arrived and only the fact they had no rental equipment at the top kept us from joining the skiers. Seeing them glide down the mountain as we were riding up in the gondola made us very jealous.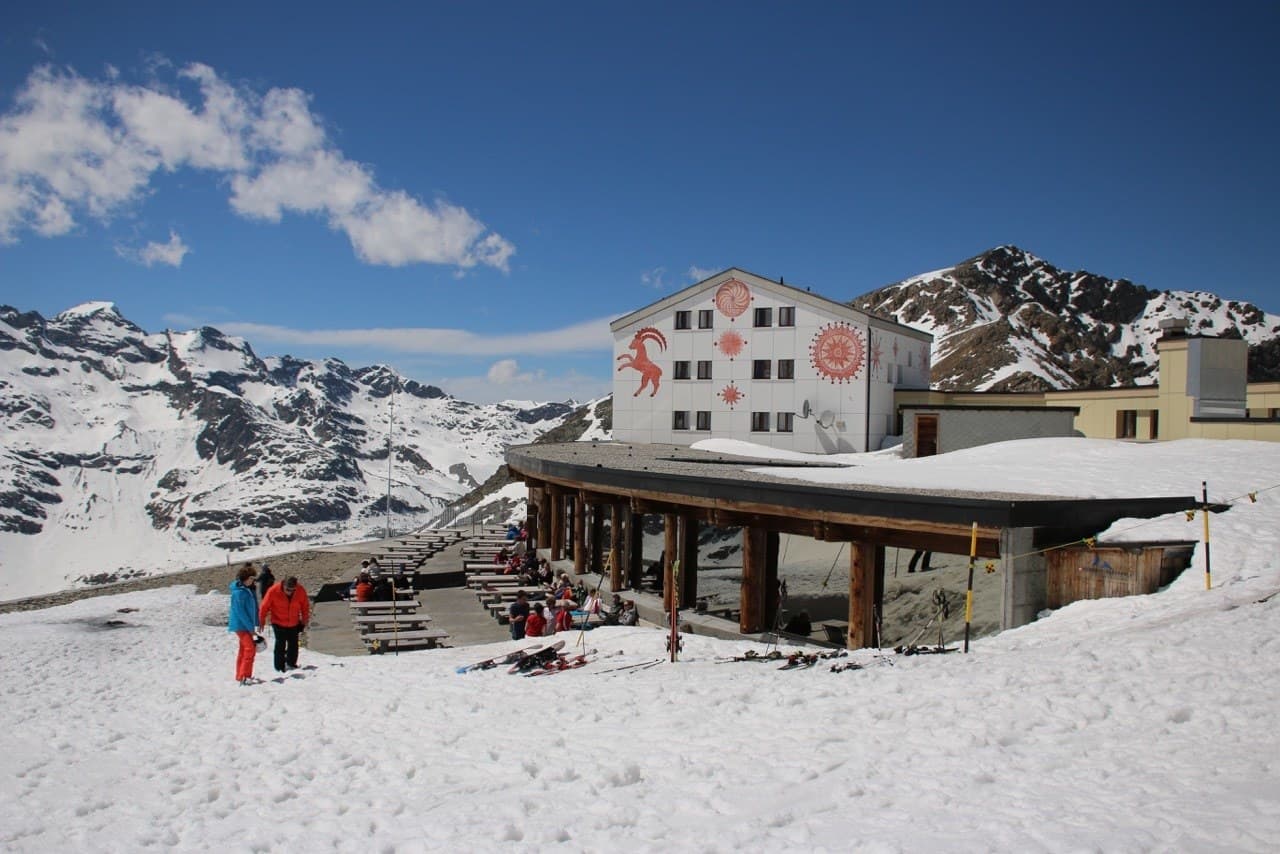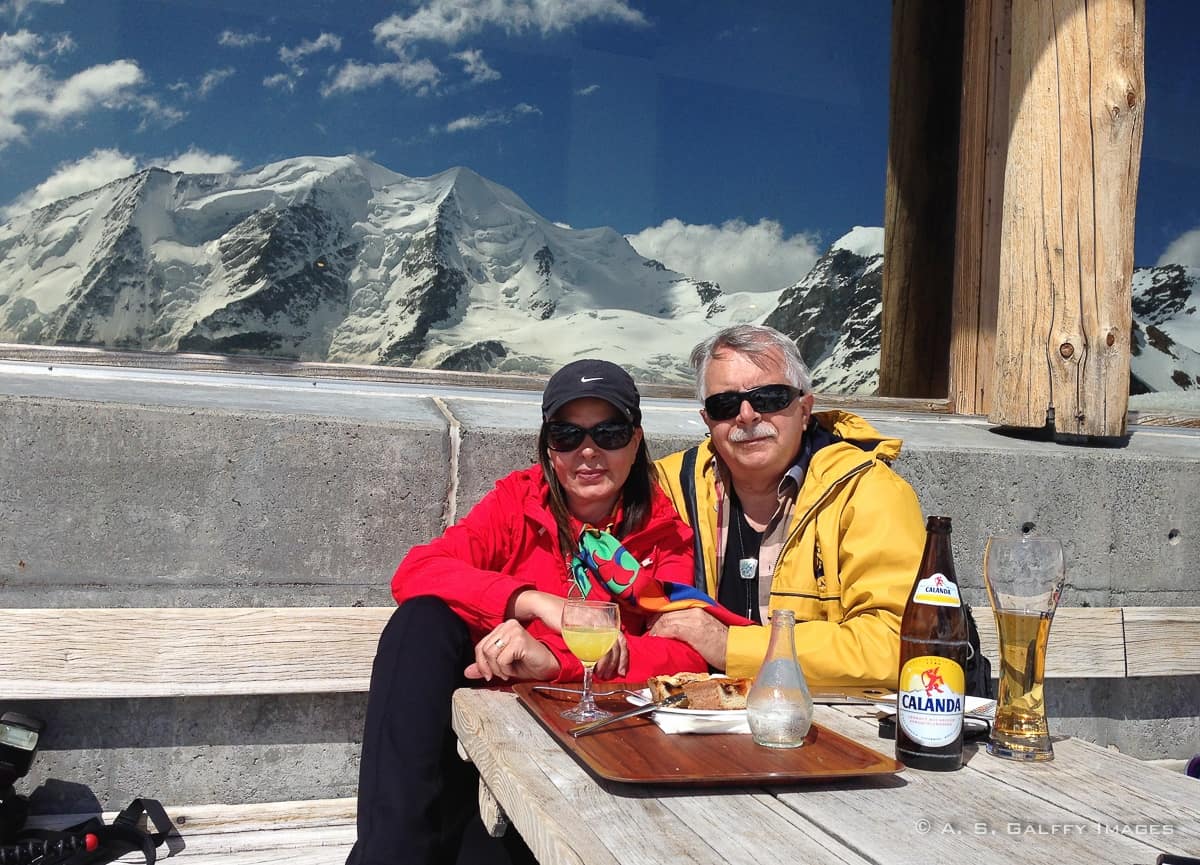 At the top there are some accommodations (dormitory style), a small gift shop and a restaurant. As we enjoyed lunch at the restaurant we saw hikers around, but after my experience atop the Jungfraujoch I had no more enthusiasm to try hiking at such high altitude. The food was good, a little expensive but that's expected. Because we were there in between seasons, the place wasn't crowded at all. Just a handful of tourists and some local kids who came to ski for the day.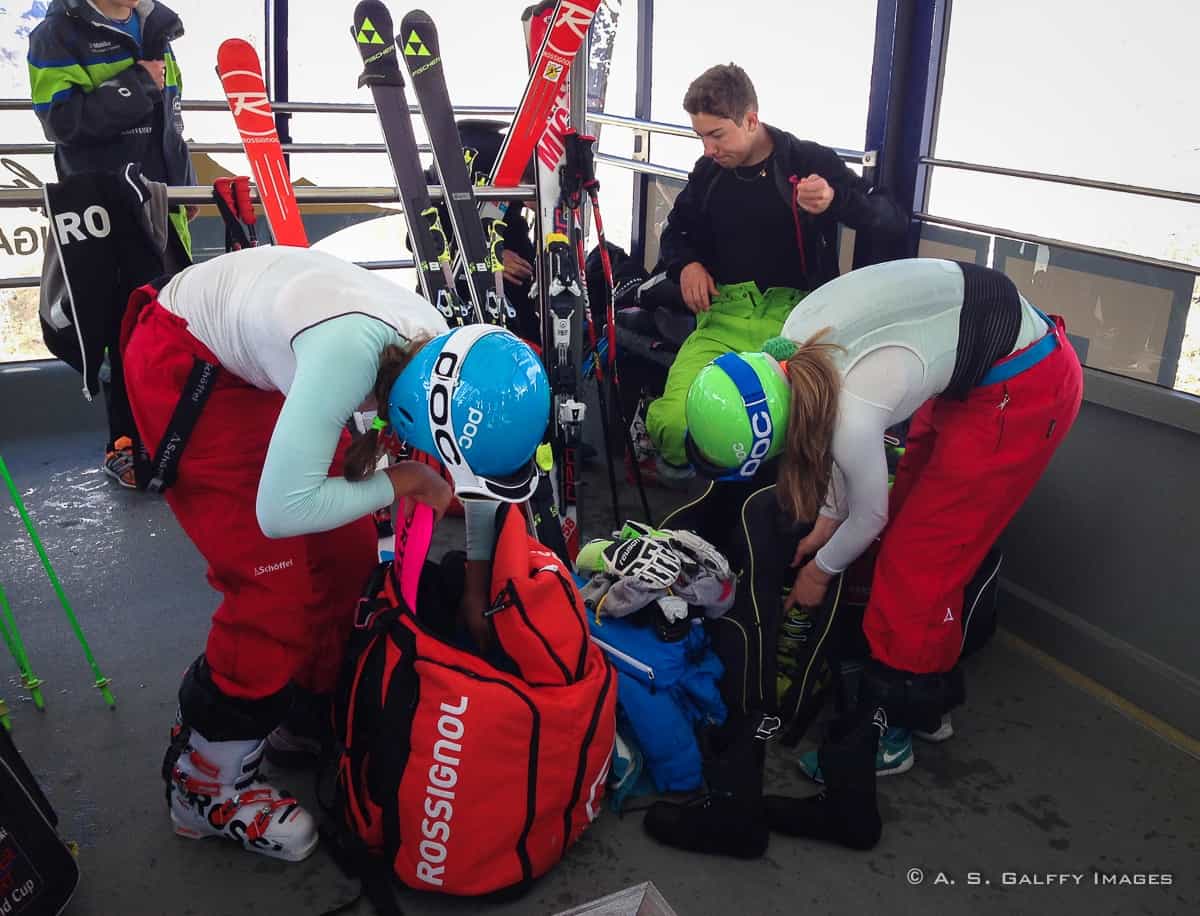 Diavolezza was one of the best trips ever and it was also free, due to having a Swiss Pass and a travel card from our hotel.