The Weekly Postcard: Glacier Bay, Alaska (a Photo Essay)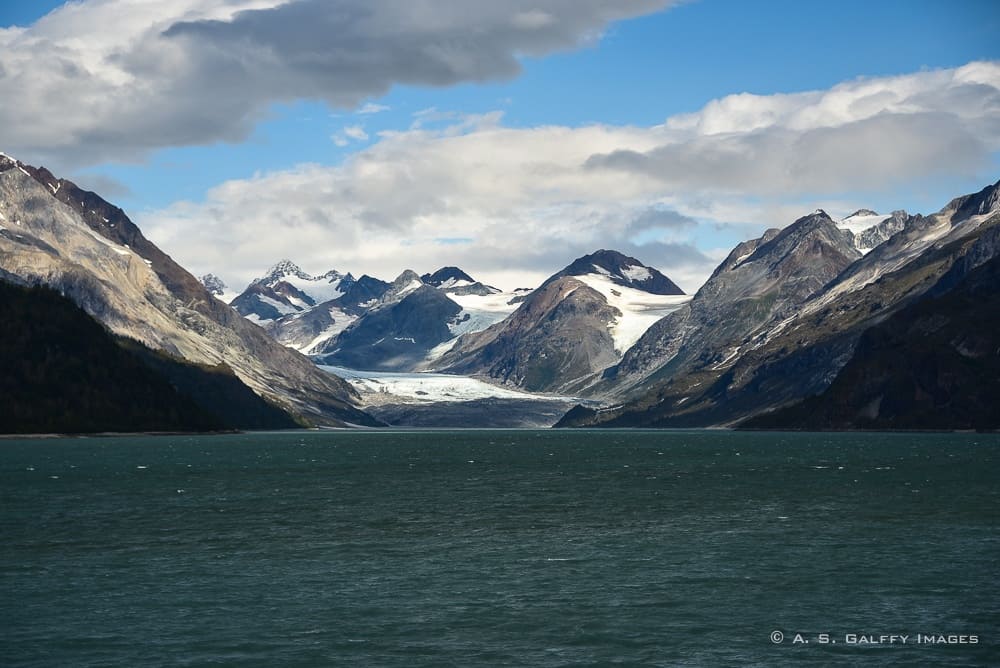 Last updated: July, 2017
Our travels took us to Kauai this month, but memories from our last month cruise to Alaska still linger in my mind. Writing about the calm but frigid waters of Glacier Bay from the warm and sunny shores of the tropics, makes me shiver. What a different kind of scenery!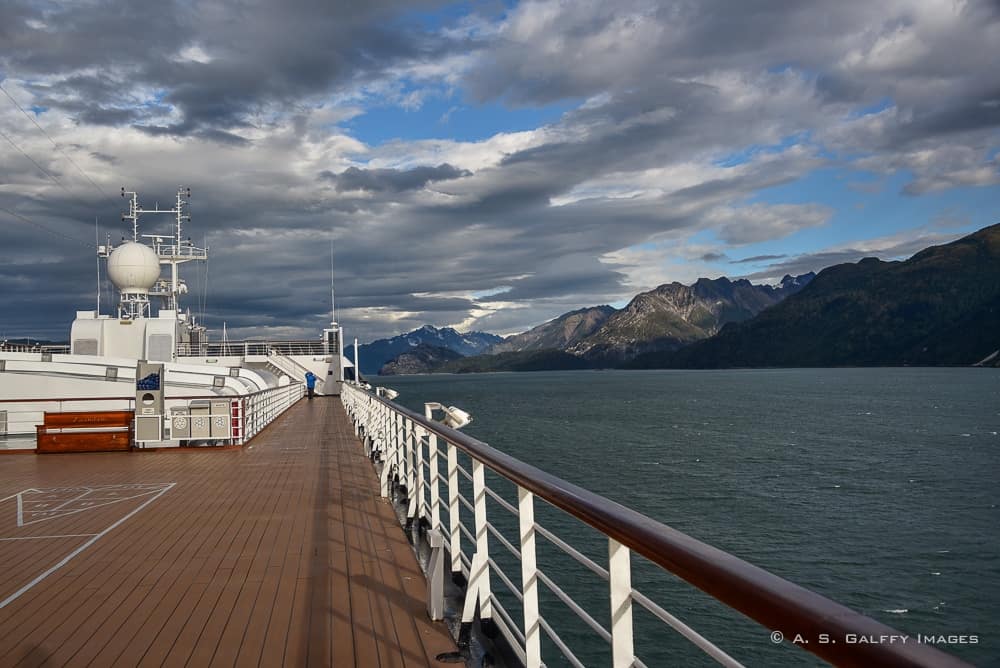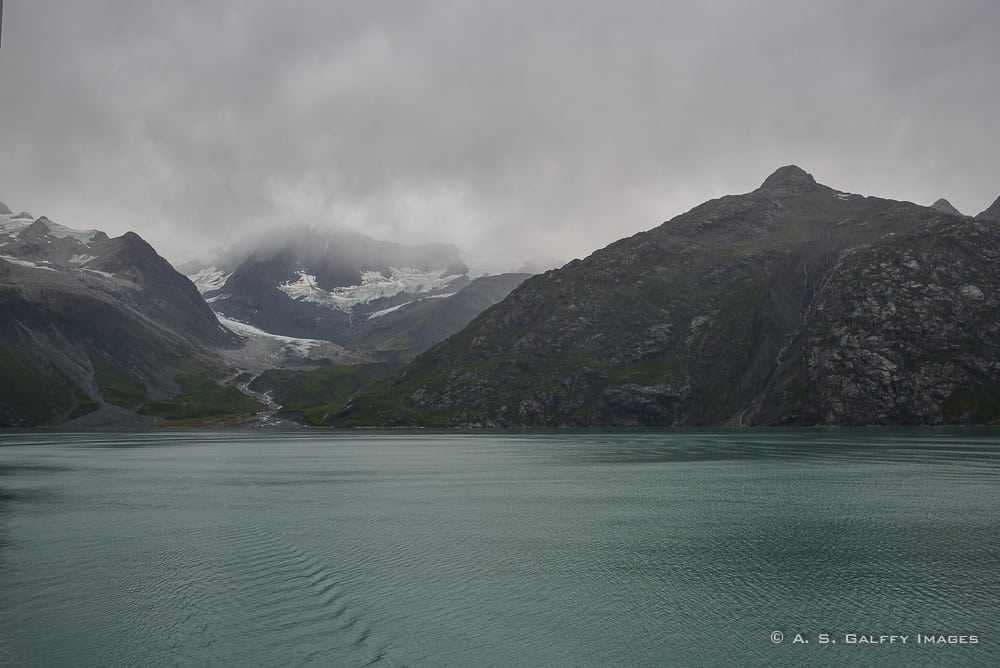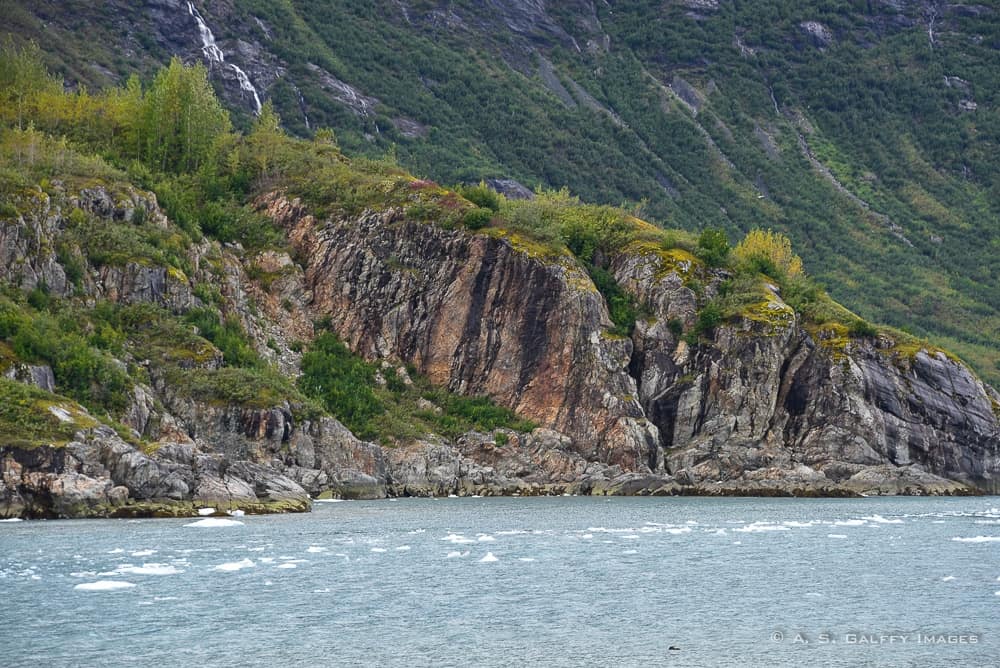 Glacier Bay is grandiose. It is simply breathtaking! I wish I could have seen it for more than just a few hours from aboard our Holland America cruise ship. Large cruises are only allowed for five-six hours in the waters of the national park, so if you really want to get a feel of this magnificent territory you should probably charter a small boat or rent a kayak. However, this option wasn't available on this cruise.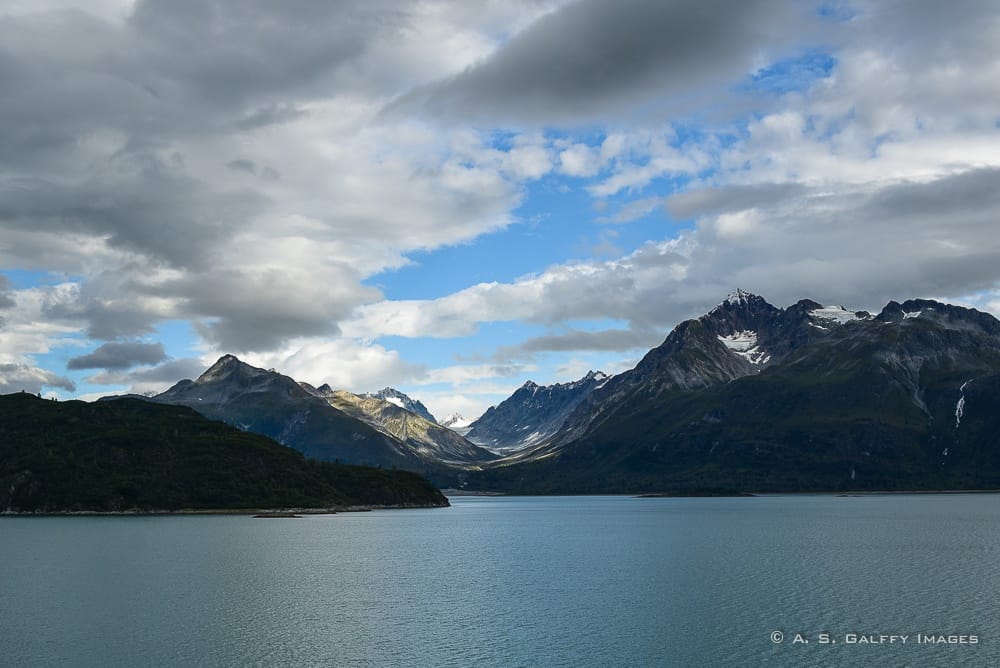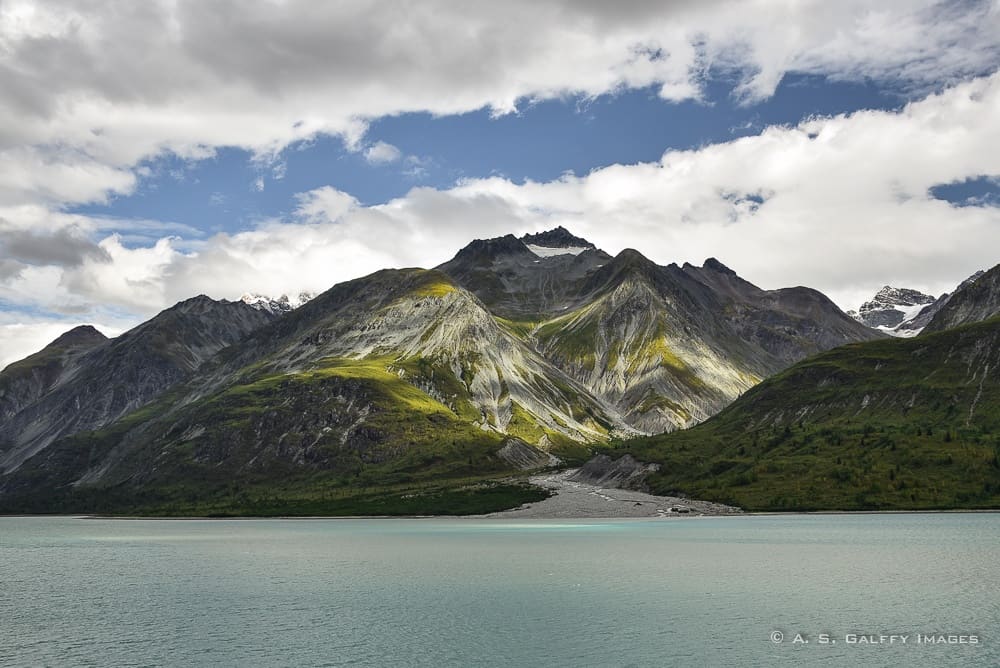 Our ship got pretty close to the glaciers. It felt we could almost touch them. To see the glaciers so up close and so real was almost unbelievable. At some point, a monumental chunk of ice split off the glacier and thundered into the sea, shooting water hundreds of feet into the air. Wow! What a spectacular show! It took my breath away, but a few minutes later I realized I didn't catch it on film. I waited for it all to happen again, but it didn't.
We didn't see any wildlife while in Glacier Bay, except for some seagulls that were flying around the ship looking for scraps. But looking at the rugged shorelines you wander what strange creatures can thrive along Glacier Bay?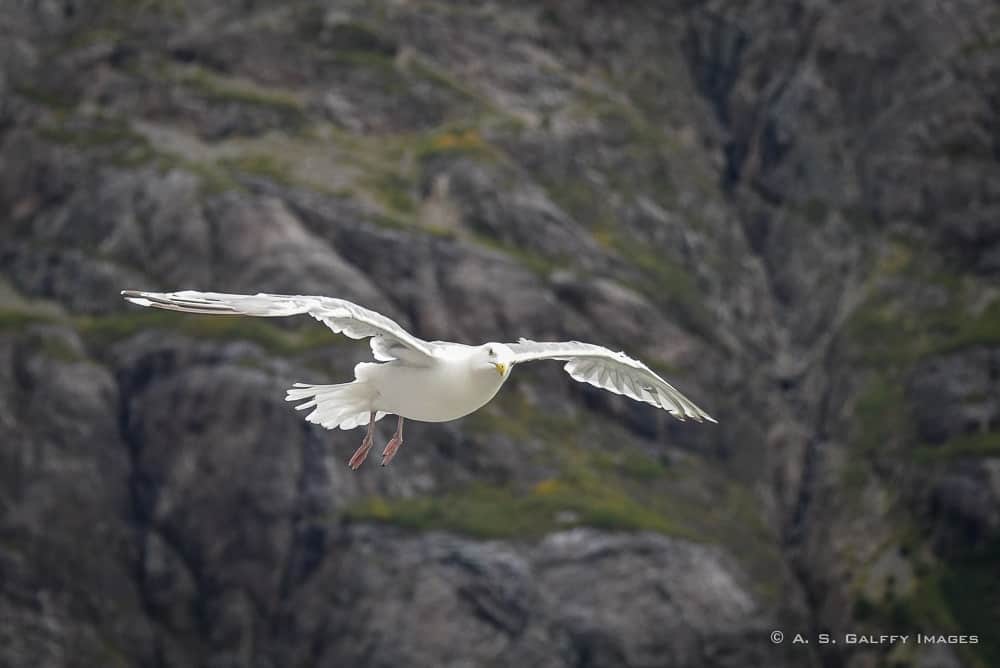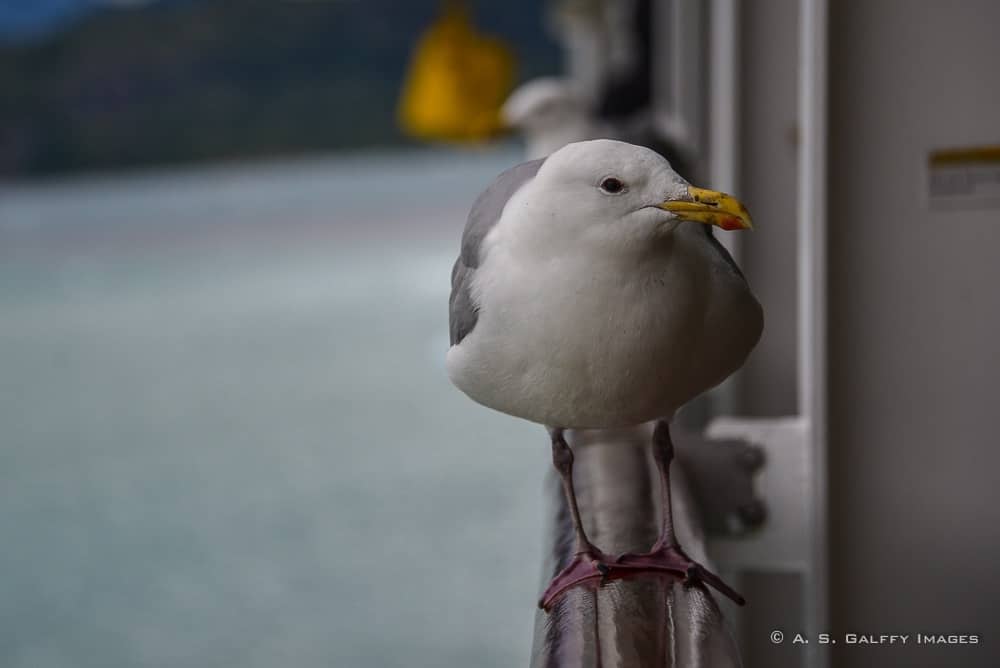 Summer weather in Glacier Bay may be warm and rainy, but when we were there it was cold and overcast. There was a strange silence all around. The water was icy clear with chunks of ice floating upon the surface. What a strange land!