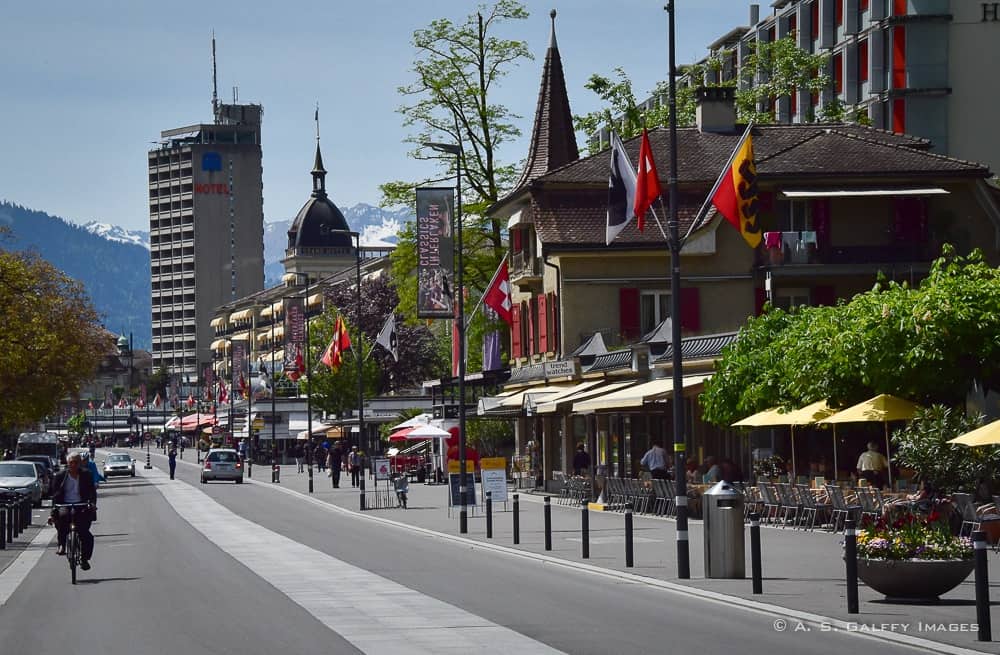 Oh, Interlaken! Little did I know that you will capture my heart when I began my trip to Switzerland. There are just so many reasons to fall instantly in love with you. Like climbing aboard Harderbahn, the modern funicular that took us to Harder Kulm Peak where we enjoyed the last sun rays over the summits of Eiger, Mönch and Jungfrau.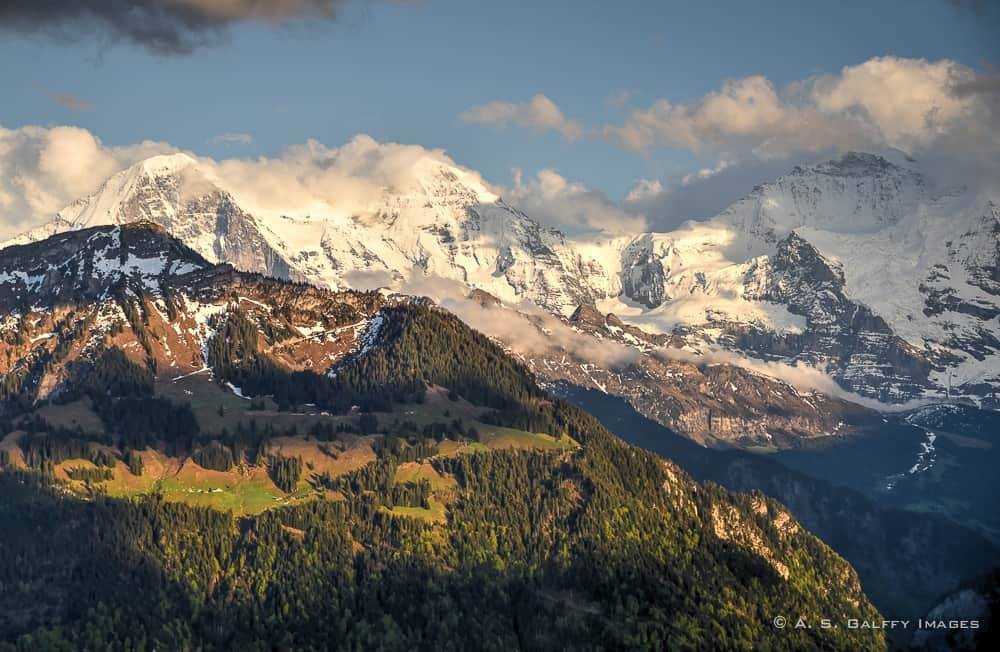 Or the ride aboard the Jungfrau Railway to the spectacular Jungfraujoch, the Top of Europe where time seems to stop and nature overwhelms you.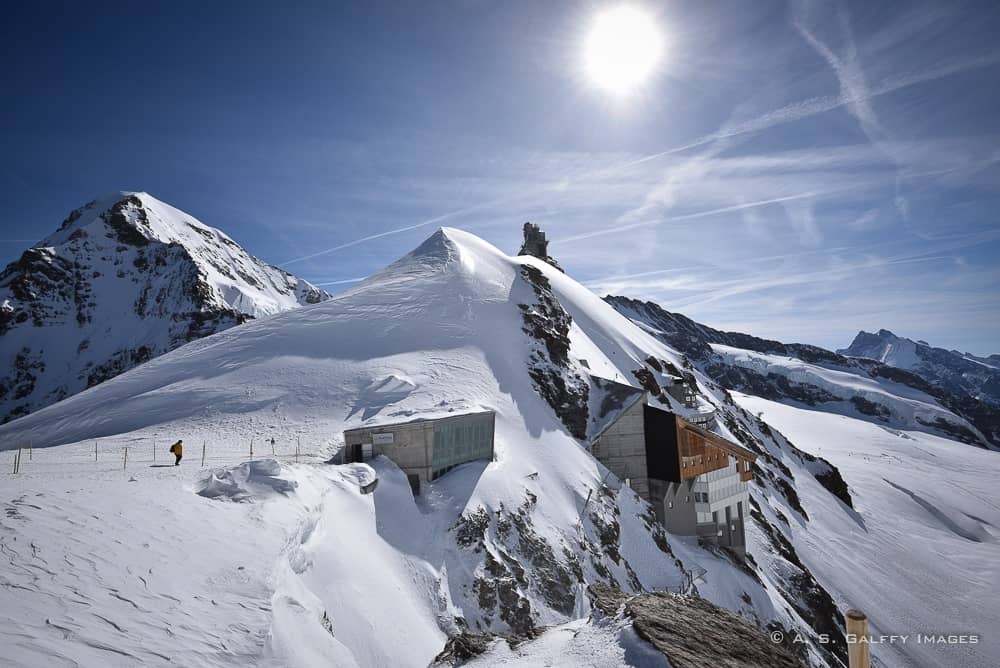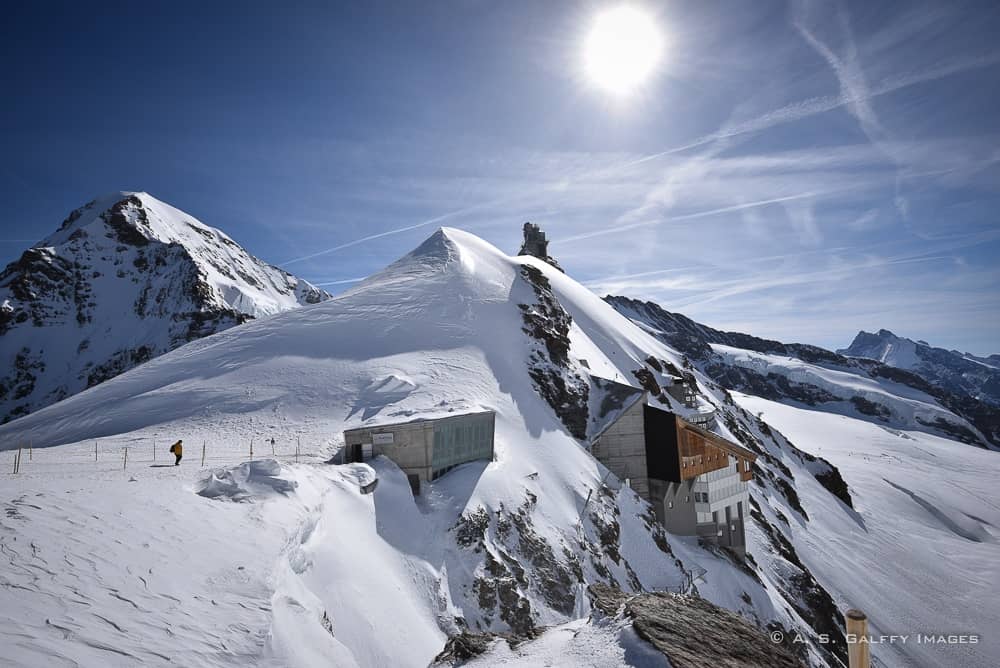 The sheer tranquility of Lake Brienz with its cute little villages and towns that lie undisturbed between green rolling hills and cow pastures.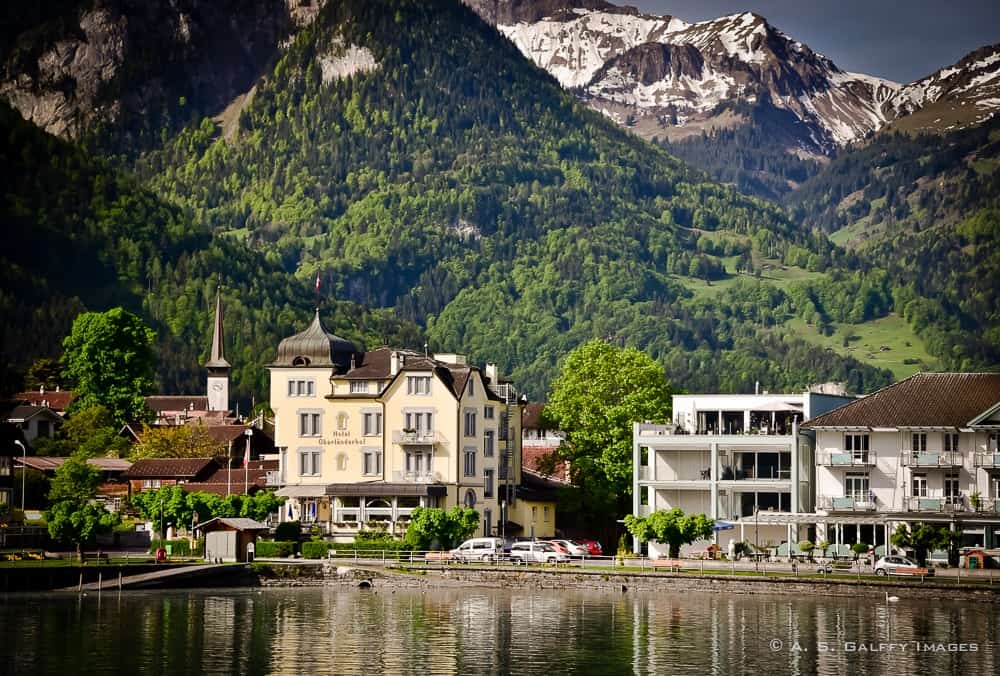 And even the hang gliders who come flying like birds from above the mountain, landing on the green lawn in the town center.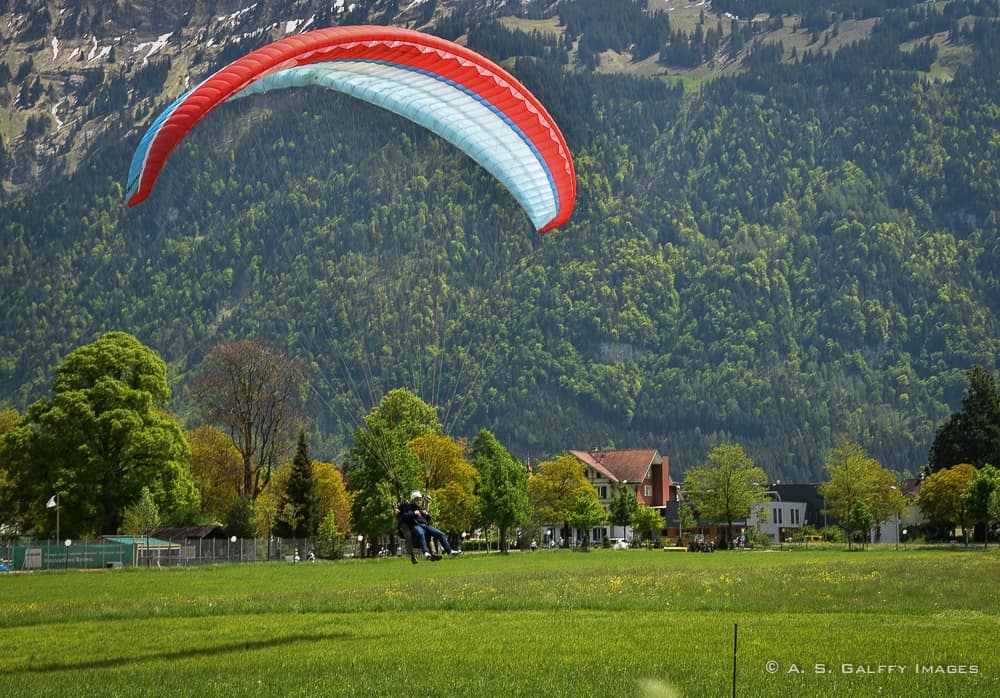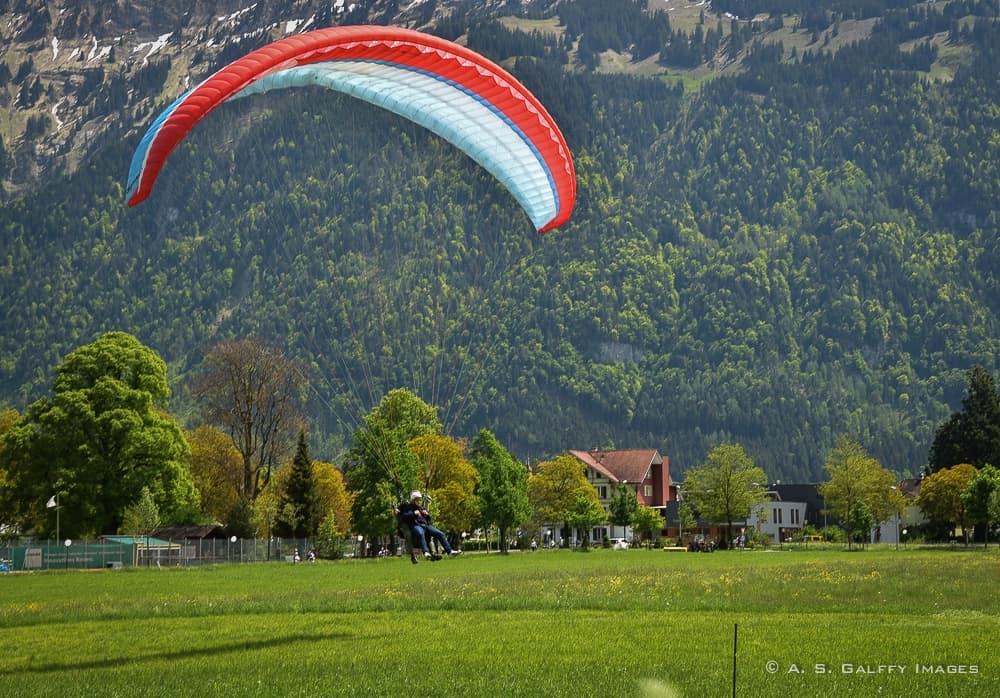 You have been blessed with everything that can delight the human heart. Nature poured its beauty into your lap. Climate gave you some of its best and spared you the extremes. Scenery saved its unrivaled for you so that not many other places could compete with you for perfection.
And your smart people turned all these God given gifts into what it is perhaps the closest thing to Paradise: a bustling Victorian resort with a perfect infrastructure that makes you, Interlaken, the best home base for travelers who plan to visit this awe-inspiring region. How could I not be in love with you?