The Weekly Postcard: Solvang, California's Danish Town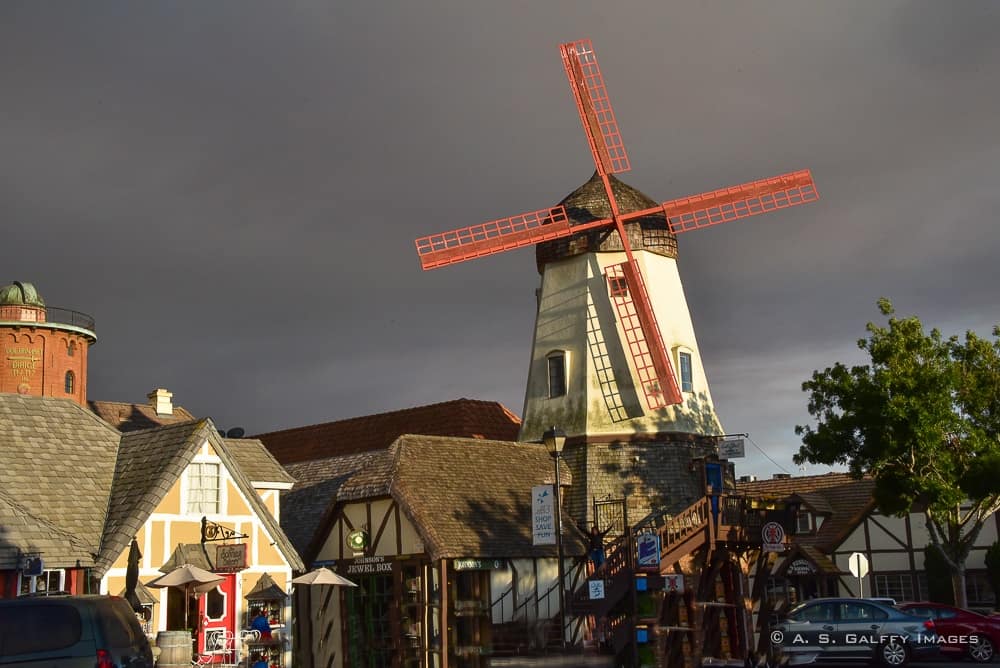 Solvang simply stole my heart with its European-style windmills, flower-lined streets and Danish architecture. The first time I visited the village I remember feeling like I was walking in one of Hans Christian Andersen's stories. Half timbered buildings, horse-drawn wagons, storks on the rooftops, clogs and Danish bonnets in the windows, everything was reminiscent of the old Danish countryside.
The Birth of a Danish Town
Just a short 40-minute drive from Santa Barbara, the little town of Solvang was the dream of three Danish immigrants: Reverend Benedict Nordentoft, Reverend J. M. Gregersen, and Professor P. P. Hornsyld, who planned to established here a Danish community. In 1911 they bought 10,000 acres of land next to the beautiful Santa Inés Mission in Santa Barbara County, California. They named the new settlement 'Solvang,' which in Danish means sunny field. The first settlers were almost all Danish farmers from California, the Midwest and Denmark. The community began growing very fast.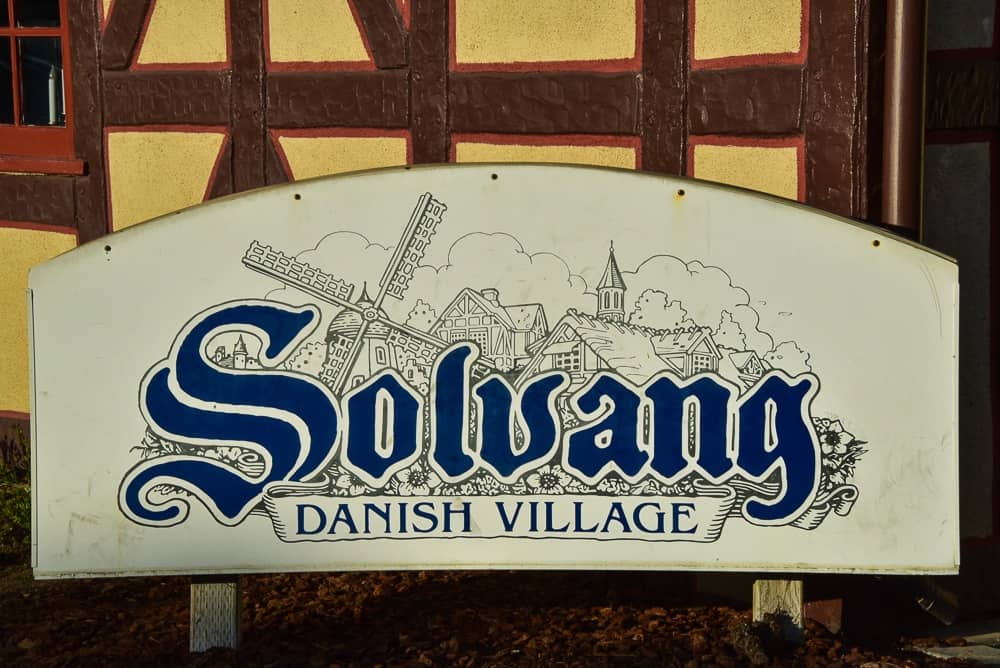 By 1914 they already had schools, businesses, churches and even Danish-language newspapers in town. Although they cooked Danish food, celebrated Danish holidays and kept alive their culture and traditions, the Danes in Solvang tried hard to integrate themselves in the American culture. They learned English and sent their children to grammar school to learn the language too. The tradition of building Danish-style houses and mills continued throughout the years, even as other nationalities started to move into the area.
Solvang Today
After World War II visitors began to discover the quaint town with windmills and half timbered houses that was so unlike any other place in California. As the number of tourists began to grow, so did the number of hotels, restaurants, attractions and the inevitable souvenir shops in Solvang.Today Solvang has about 5,500 residents, but only 10% of them claim to have Danish ancestry. Even though not many Danes still live here, the town still hosts an annual Danish Days celebration, a tradition that began in 1936 when the Danish king and queen visited the town.
Modern Solvang is no longer as unique and authentic as it was in the beginning. In time, the town is a major tourist center, a fusion of Danish and California life. Like any place that tasted success, it turned into a commercial hub that markets and sells anything so it can to continue to run as a business. There is still a string of restaurants along Copenhagen Drive where you can try some Danish specialties, such as pork with red cabbage, spicy beef stew with egg, pickled herring and elegant smorgasbord. But most business in town just display a Danish façade while selling local foods or goods.
Is Solvang Worth a Visit?
Even though many people are turned off by its somewhat touristy atmosphere, Solvang still remains a very appealing place. Due to its great geographical position, the town is an attractive destination for food a wine lovers. From farm-to-table rustic Italian cuisine, American and Danish foods, sweets in all form to award-winning beers and world-class wines, there are plenty of temptations for your taste buds here. So if you happen to be in Los Angeles and you are in the mood for a unique experience, Solvang is a good choice. You'll be able to experience some great scenery, good food, Danish pastries and fine wines in a relaxed European atmosphere. The town is small enough to be able to walk from one end to the other within a couple of hours.