Travel Blogger Roundup: Highlights of 2014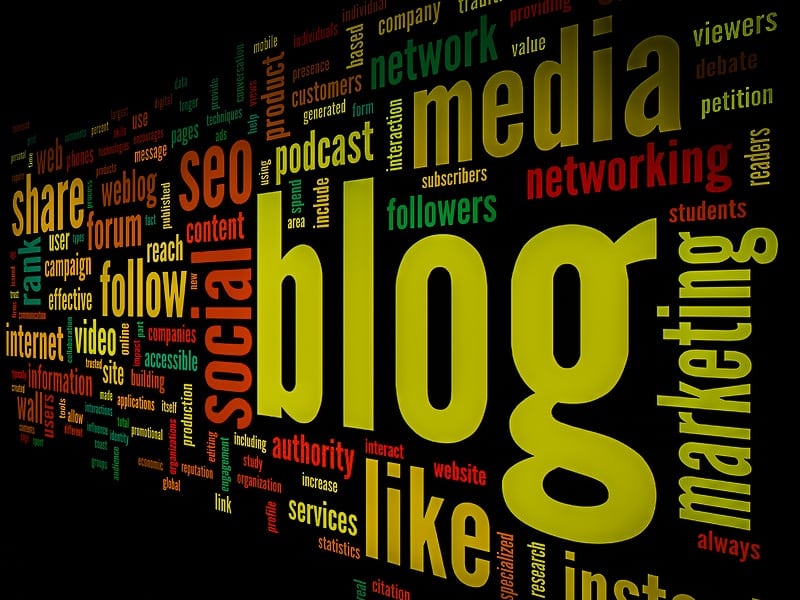 Last updated: February, 2018
Hello everyone and welcome to my 2014 Travel Blogger Roundup. Another year has passed in the tumultuous and competitive world of travel blogging. While there are thousands of wonderful posts out there that stimulate your curiosity and spur your desire to travel, I'll introduce you to some that have caught my eye in 2014.
"Top Hiking Destinations in the US" from A Southern Gypsy
Ashley Hubbard is a traveler from Nashville, Tennessee with a passion for photography, adventure, the outdoors, amazing food and wildlife. After spending the past decade searching for that perfect job, Ashley realized that she wasn't made for the 9-5 life and decided to start traveling the world instead. This post is actually the second part of a series describing some of the most astounding national parks in the United States.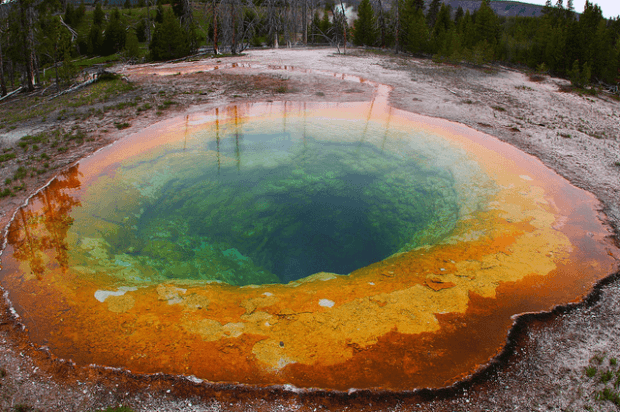 While we all like to vacation, hiking is becoming a more popular way to spend time away from home. Whether you take an extended hike and choose to camp along the way, or just opt for a day hike and book accommodations, your trip is sure to be full of majestic views and landmarks. It is a fun and interactive way to enjoy places that you vacation at during the year. Last week, I covered several destinations that are fantastic for hiking and decided there were too many for just one list. (Read More)
"How to See Amsterdam in One Day" from As We Saw It
Linda and Dan Bibb are a couple of American empty-nesters who left their home and began traveling around the world when their youngest son finished high school. This post is a short guide of Amsterdam, designed for visitors who can only spend a day in the marvelous city.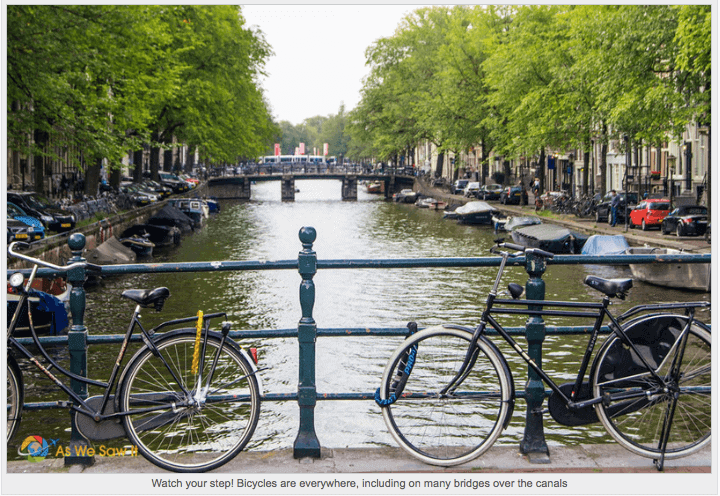 They say every good thing has to end. Sadly, that included our fabulous week-long cruise on the Rhine River. I admit I was a bit despondent when our ship docked in Amsterdam because that meant we would have to disembark.
Next stop on our itinerary: romantic Paris. We had no plans to rush off to the City of Lights, however. As a world-class city in its own right Amsterdam deserved at least a little time. Okay, it was only a single day but still, it was better than nothing, right? Except … How can anyone actually appreciate a world-class city like Amsterdam in one day? (Read More)
"Cycling in Germany – Tips & Tricks" from Aussie in France
Rosemary Kneipp is an Australian living in the Loire Valley. She bikes her way through Europe together with her husband, Jean Michel, while blogging about her adventures. The post is an in-depth guide for travelers who like to experience Germany by bike.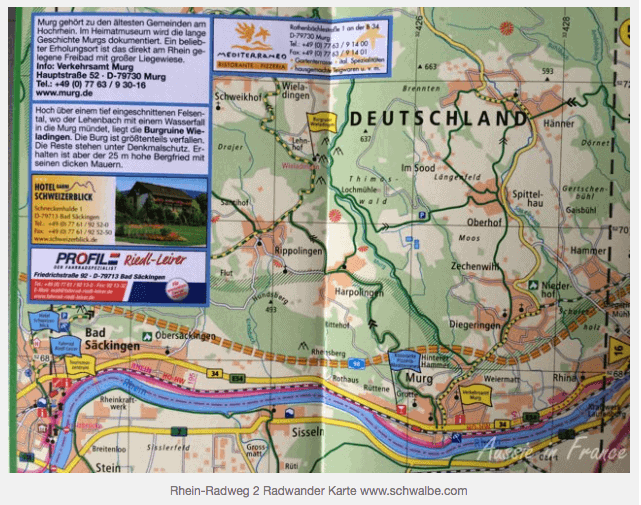 We have now been on three cycling trips to Germany, first on the Rhine near Lake Constance, second along the Danube from it's source to Budapest and third on the Moselle, Rhine, Elbe and Eiser Rivers through former East Germany and north-west Germany. My preference goes to the Rhine and Danube for various reasons. Here are my suggestions and conclusions which mainly concern people who do not speak more than very basic German. (Read More)
"4 Reasons Why I Love Ubud Bali" from Blogging From Paradise
A former New Jersey security guard, Ryan Biddulph decided to change his lifestyle and retire to a life of "island hopping" through smart blogging. After years of hard work, patience and persistence, Ryan turned his blogging into a career. Besides travel, he offers a lot of advice on social media and website development. This post is a very comprehensive report about Ubud, Bali, spiced with blogging tips.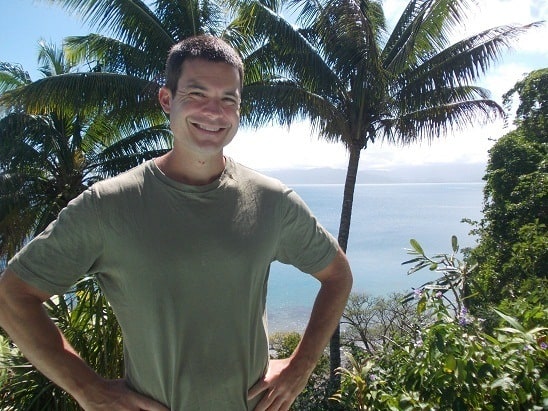 Bali is one of our fave spots on earth and Kelli and I dig Ubud more than any spot on the island. Ubud offers us the perfect mix between East and West. We experience the awesome culture and beauty Bali has to offer yet we have our neat little veggie restaurants and other creature comforts too. To us, that's paradise. I'm blogging from paradise to take you with me. I'm blogging from paradise to free you. I'm selling a dream. (Read More)
"How I Hitchhiked to France For Free With a Pimp and a Mexican" from Girl vs. Globe
Sabina is a 21 year old student with a passion for fashion, who lived in four countries till the age of 20 and is now trying to make the whole world her home. Her blog is a collection of funny and inspirational posts. The one I picked is the story of an escapade with possible bad consequences, written in a humorous and refreshing style.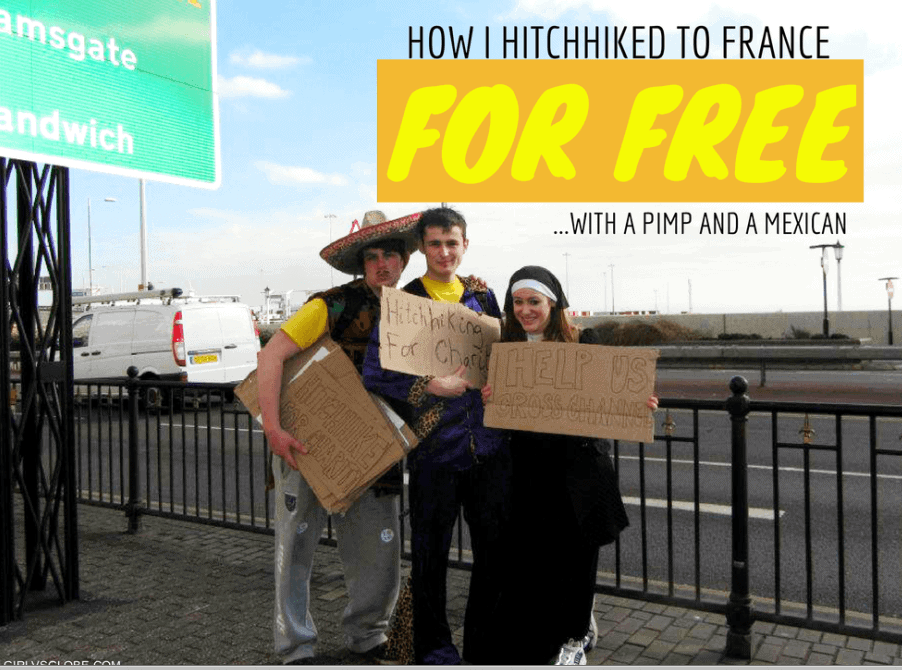 A nun, a pimp and a Mexican walk into a bar… No, this is not the beginning of an awful joke. This is the story of my hitchhiking adventure to France – a story of how I got tracked by MI6 in Paris, beaten with a packet of brioches at a deserted roundabout and driven across the English Channel in a brand new Jaguar. Just your average trip, you know. (Read More)
"Emirates A380 Business Class: The Frugalistafirstclasstravel Review" from Frugal First Class Travel
Jo Karnaghan is an Australian who likes to travel in the most luxurious way she can afford, at the cheapest price – spending money on the things that are important to her, but saving money on the things that are less important. In this post she reviews the Emirates Airline Business Class, giving readers an honest insight into luxury travel.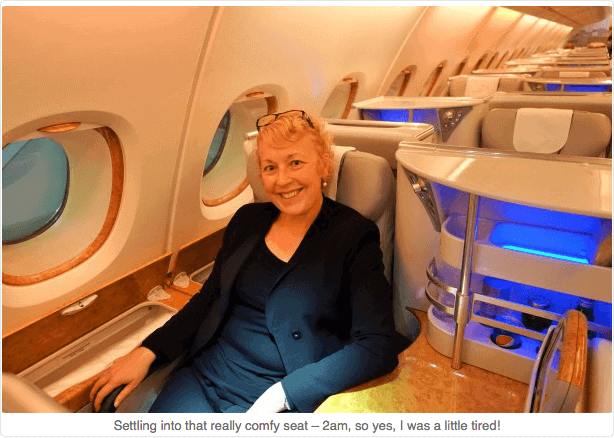 Frugalistas! Regular readers will no doubt recall my review of the Emirates A380 First Class Suite last year. It was very, very good, but in my comparison with Etihad Diamond First Class, I had to give it to Etihad. I've travelled numerous times on the Etihad Pearl Business Class, so was curious see what Emirates had to offer in Business Class. I was also interested in exploring the wonderful A380 aircraft further – even though there was no shower in Business Class. Travelling back from TBEX last month I was fortunate to experience the Emirates A380 Business Class from Dubai to Sydney. (Read More)
"13 Surreal Places You Won't Believe Exist" from Gutter Pup Adventures
JP Chartier is a travel blogger with a passion for the unbeaten path. He seeks out the hidden 'gems' for his readers and likes to bring them alive through his writing and photographs. This is a very inspiring post accompanied by great images of strange and unusually beautiful places.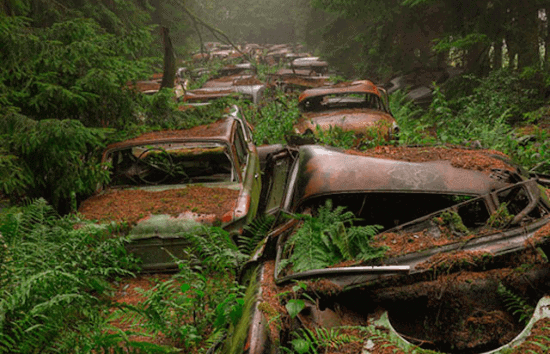 Here are a few places to add to your bucket list, they are mysterious and surreal, yet overwhelmingly beautiful! Yes, these places really do exist, so get ready for a short journey to 13 Surreal Places You Won't Believe Exist! Enjoy. (Read More)