Are you one of those frustrated people who would like to post on Instagram from a Mac but think that's not possible? You are not alone. Not all of us rely on our phones or iPads for photography. I use my camera phone only in extreme situations. When I happen to come across a great image and I don't have my camera with me. Or when I am at the beach, or have to climb atop of mountain and I can't carry my camera.
Smartphone or iPhone cameras can hardly compete with the DSLR cameras. My phone has probably 150-300 images on it, while my computer has over 75,000! So why would I bother with Istagram when there is Pintrest or Trover? And that's when I lost interest in Instagram.
Instagram Was Created for Phones and Tablets
Instagram was created as an app for phones and tablets and was meant to capture our quick moments. After being launched in October, 2010, the young platform rose like a rocket gaining instant popularity for its easy-to-use picture-taking and picture-sharing functionalities.
However, in the last year or so, most destinations have embraced the trend of promoting a given hashtag and inviting travelers to share their pictures on different social media platforms. And that's where Instagram comes in handy. But how can you cheat this platform and load pictures from your computer without having to go through the hassle of syncing them to your mobile device first?
Apps for Posting Instagram
Lately a lot of new apps have been created to enable computer users to load their photographs on Instagram. After all, a little cheating seems in order if it's in the name of art. Unfortunately neither one of these apps seems to be the perfect fit.
Latergramme was designed to complement Instagram, allowing users to schedule Instagram posts but it cannot actually post directly to Instagram. Visual Grub seems pretty close to the ideal, but it is not available in the USA. BlueStacks is an Android emulator that lets you run the Instagram app on your computer, but it requires the downloading and installing of a couple of other apps in order to do the job.
How to Post on Instagram from a Mac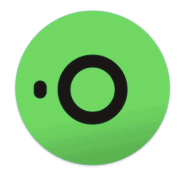 But just when you thought you'll be stuck with your phone or tablet for Instagram, here comes a miracle app called Up for Instagram. Easy to download, a breeze to install and a pleasure to work with! The best part about this app is that it  compresses and processes your picture without compromising the DSLR-level quality of the image upload while moving it over to mobile.
Here is how it works: Once you have Up for Instagram photo uploader, you just:
Open the app
Choose the photo you want to upload from your desktop
Add a caption
Hit upload
When the picture is uploaded, you'll have a little pop-up window in the upper right corner of your screen, asking if you want to share it on Facebook, Twitter, etc. You can choose to do it, or just hit 'dismiss.
It's that simple!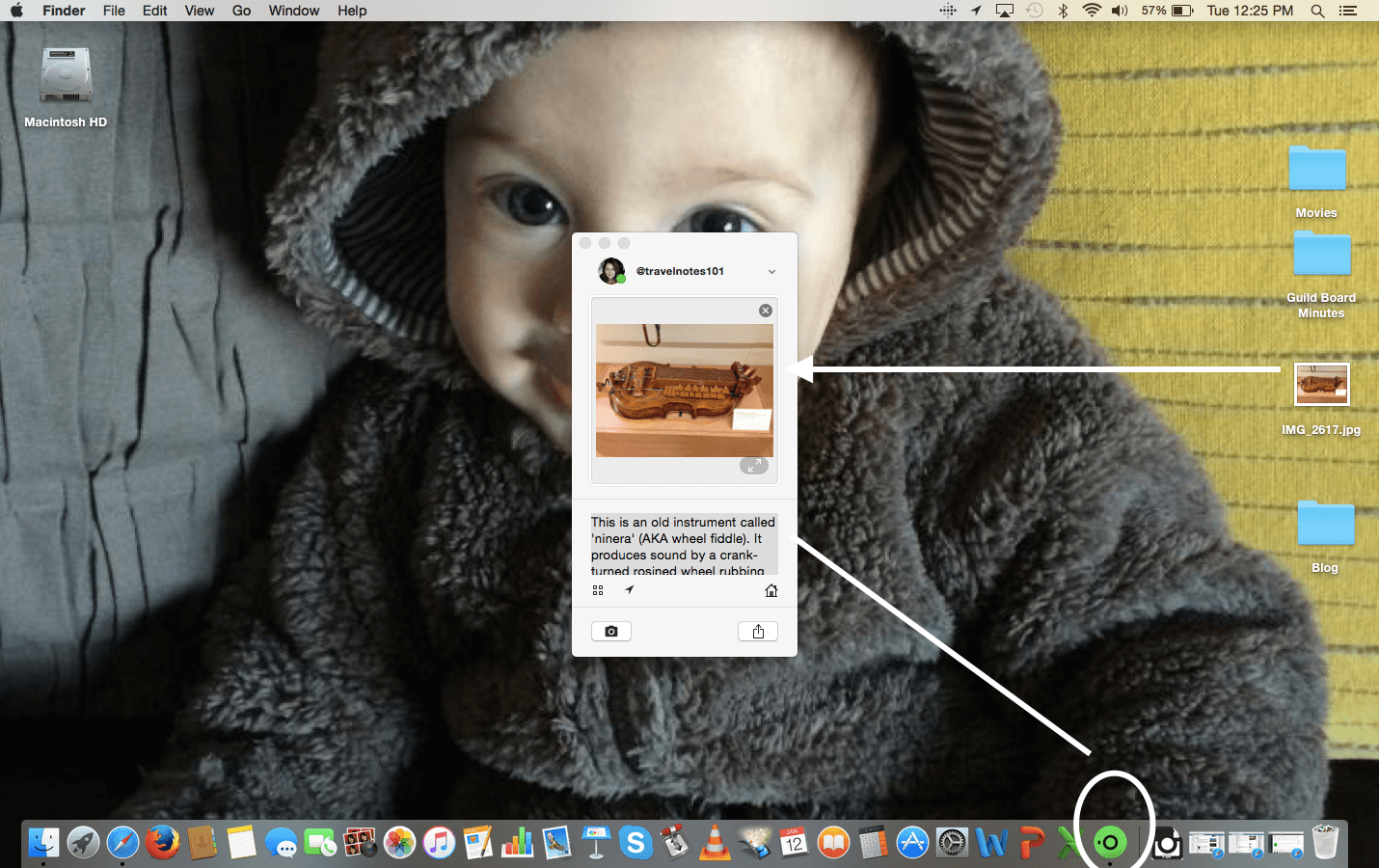 You will not be able to edit your text or delete your photos from your desktop. Neither will you be able to see who liked them, or who your followers are. For all these actions you'll have to go back to your phone or tablet. However, if you log into your Instagram account on your computer you will be able to see all your photos. What a bliss! I love that!
Is Up for Instagram Free?
Up for Instagram is not a free app. It will set you back $19.99 in the Mac App Store. However, considering what it does, I think it's a small price to pay. If you need this particular thing done and done well, this is your solution.
Update
Since I last reviewed Up for Instagram, some other apps for uploading photos from your computer have been developed. One of these is Uplet, that has both a paid and a free version.
This little handy app will let you upload multiple photos in one click from Mac to Instagram. Uplet also helps you keep the photos' resolution and quality. And you can type captions on your Mac keyboard.