The Weekly Postcard: Moisei Monastery in Maramures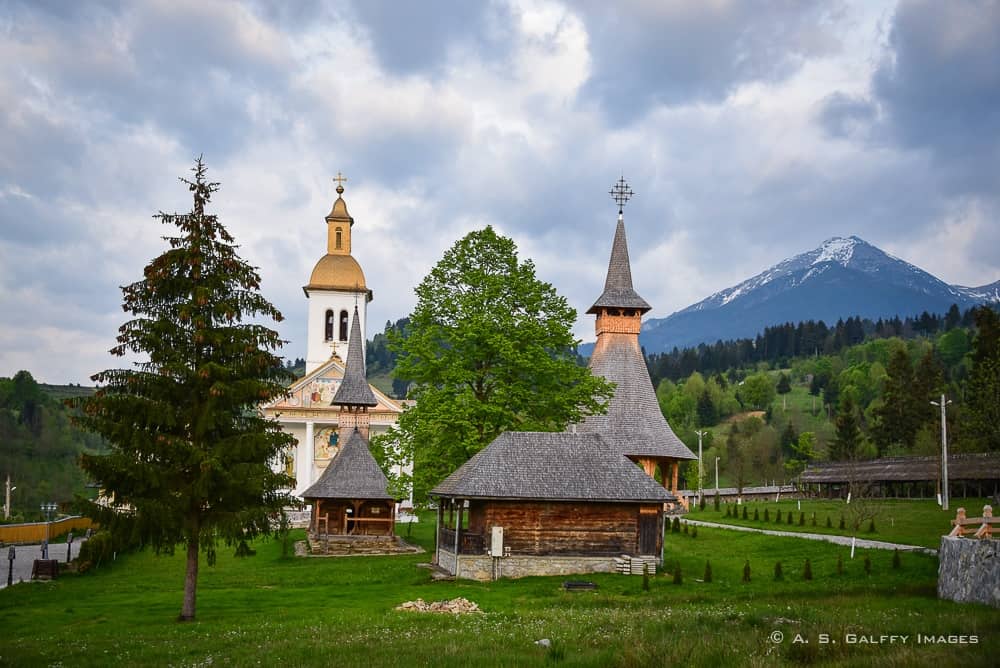 Last updated: July, 2019
The region of Maramureș in the northern part of Romania is perhaps the most traditional area of the country. Because of its natural boundaries –enclosed by mountain ranges with peaks reaching 2300 meters– Maramureș could keep its own specific character throughout history. For most visitors of Maramureș the greatest attraction are the old traditional wooden churches and monasteries in this area. The wooden churches of the region that still stand today were built between the 17th century all the way to 19th century. One of these beautiful churches in Maramureș is the Moisei Monastery , dedicated to the Assumption of the Virgin Mary. The monastery is set in an idilic place, on a sunny plateau above the village of Moisei, surrounded by tall mountain peaks and green forests, between the towns of Borșa and Vișeul de Sus.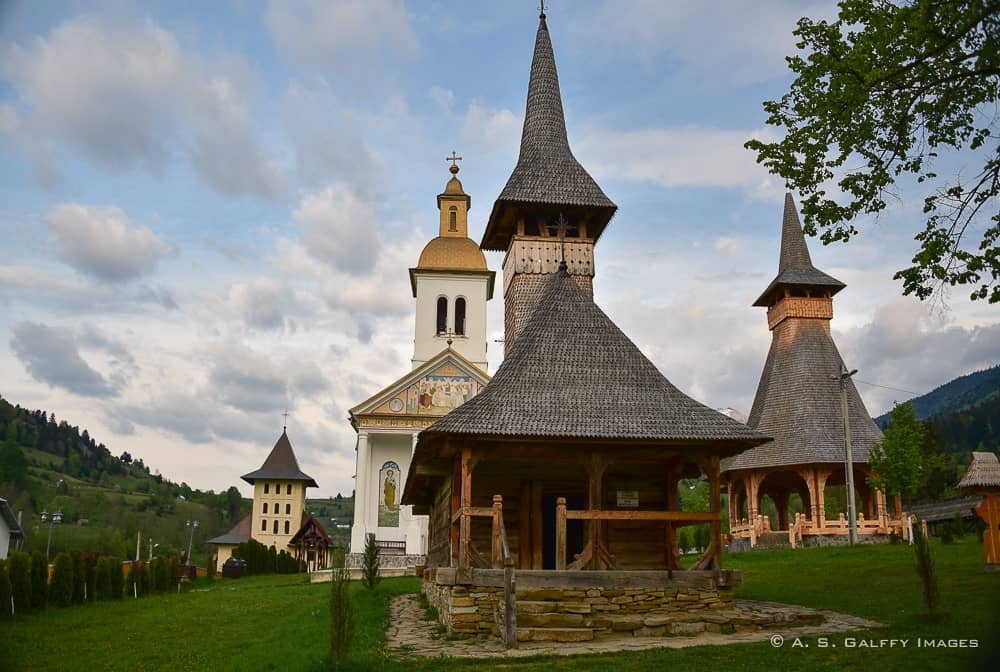 The small wooden Church in Moisei was founded by a priest from Ierașul de Sus in 1672, playing an important role for the Romanians in Maramureș after the destruction of the religious center of the Peri Monastery during the 1660s. Soon after it was finished, the Church in Moisei started functioning as a monastery and was endowed with a lot of land an forests by the boyars of Moisei. Because the monastery was dedicated to the Assumption of the Virgin Mary, people started pilgrimages here every year, beginning with 1873. This not only contributed to the fame of this place, but also saved the small wooden church from destruction. In 1911, a new church was built near the wall of the small wooden church.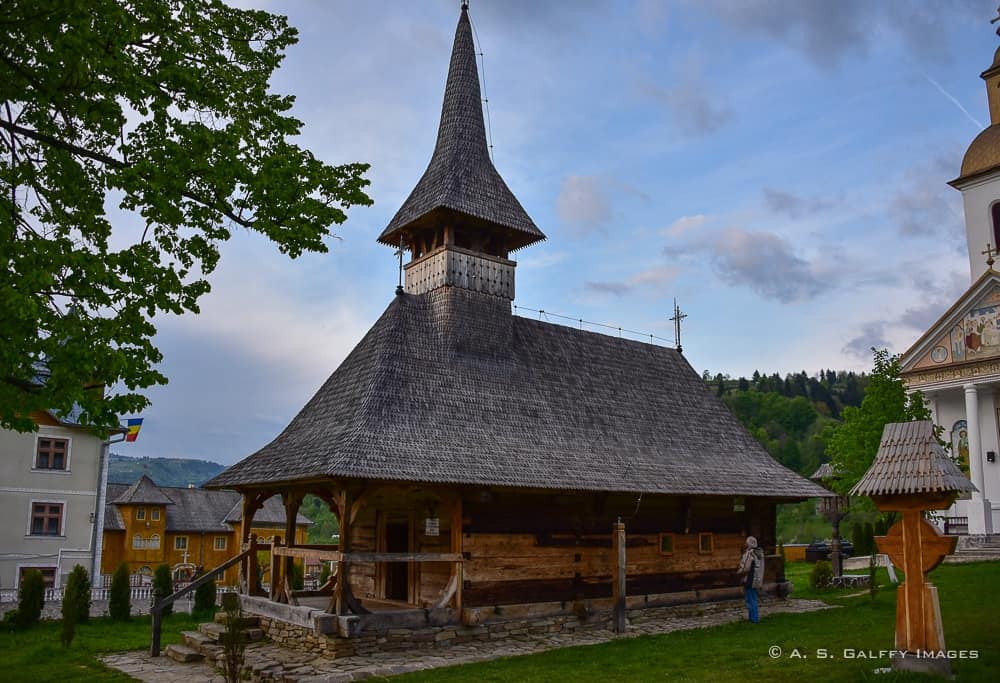 The small wooden church of the Monastery of Moisei has the classical appearance of the wooden churches in Maramureș, distinguished by their unique tall spires and shingled roofs. The church was built of spruce on a stone foundation. The open porch of the church rests on four pillars. Above the narthex rises a small tower with two small windows. The nave has a semicircular arch and is lit by four small windows. The inside painting dates back to 1699 and was done on canvas. In 1871 a new painting was added, this time on a layer of mortar. Fragments of both paintings have been saved.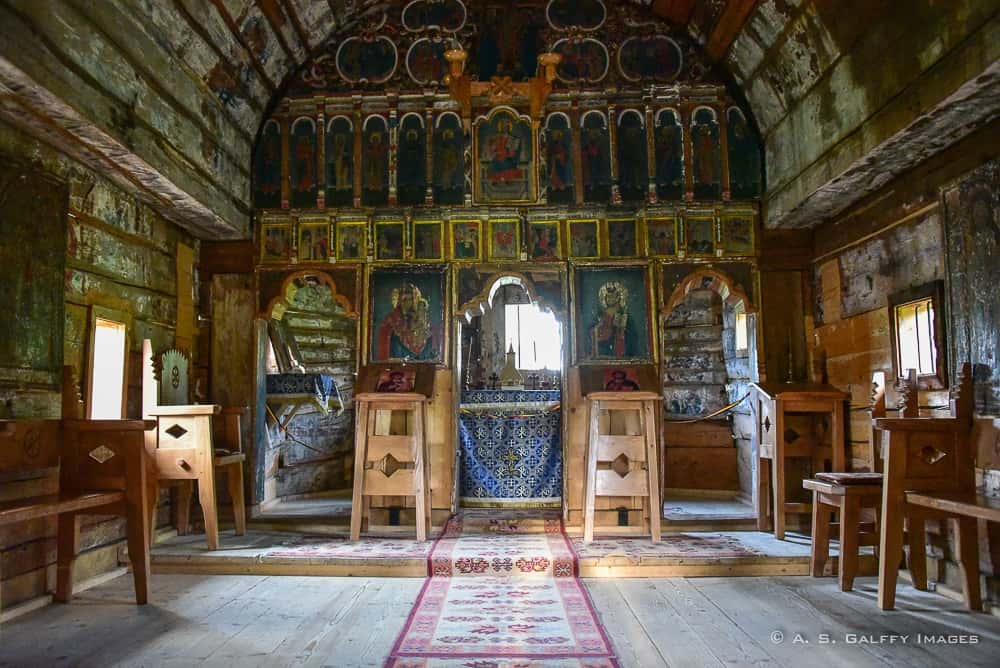 The new building of the Moisei Monastery was built in neoclassical style. It is about 35 meters tall and was made of stone and brick, in the shape of a cross. The exterior was painted in white, except for the façade that depicts some religious scenes.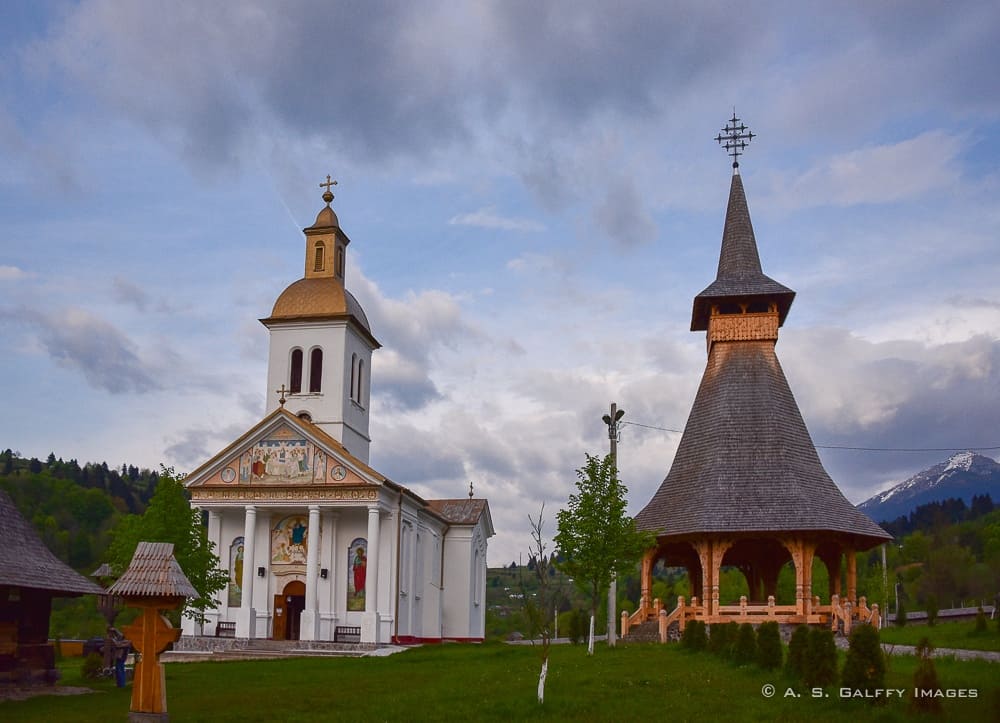 The Moisei Monastery became a very important pilgrimage place. Every year on the 15th of August, the Assumption of the Virgin Mary is celebrated at the Monastery. People from the Iza Valley villages walk for about a day all the way to the monastery, singing religious songs. Then they spend the night in prayer at the monastery.