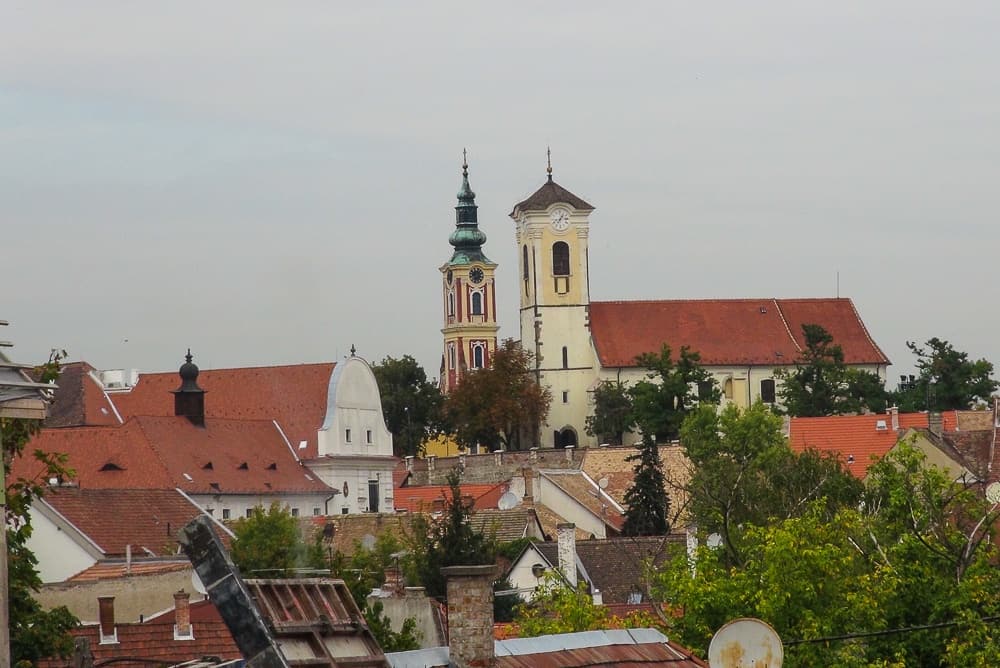 Ever since I first came to Budapest, my Hungarian friends kept telling me that I should visit Szentendre. But why would I want to spend time away from my beloved Budapest, just to see a small provincial town? The only thing I really knew about Szentendre was that it's home to some nice small museums and cute souvenir shops, but that didn't impress me too much. So for a few good years I totally ignored it. Until last September when my sister came along with us to Budapest and strongly insisted we go visit Szentendre. I was reluctant at first, but then I gave in. To my surprise, I discovered that Szentendre is actually a very nice place.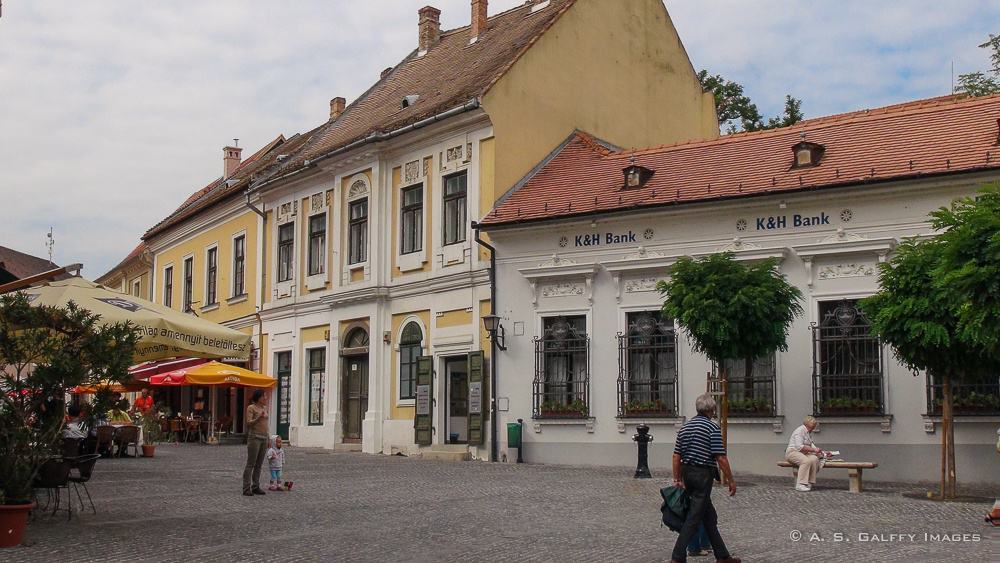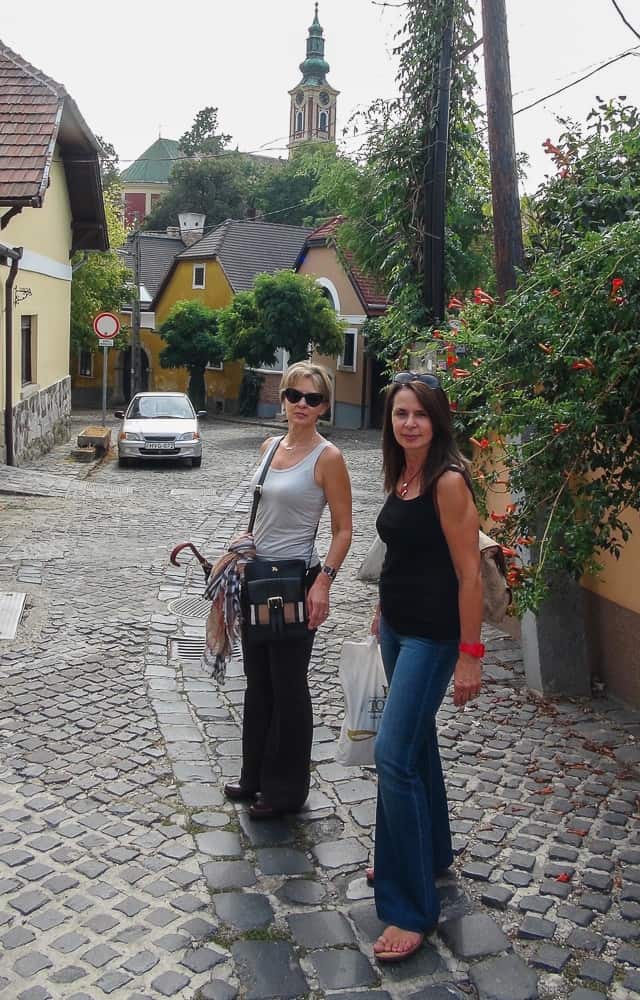 A Little History
This area was initially populated by Illyrians, then some celtic tribes moved in and then the Romans came and built a castle here and called the town Ulcisia Castra. Later on the Avars, Serbs, Hungarians and Bulgarians arrived. Much of the town's history is connected with the Serbs who built eight orthodox churches here. Today Szentendre has about 25,000 inhabitants.
Proximity to Budapest
Truth is that if you've seen most of Budapest you may want to escape for a day trip to Szentendre. The town is ideal as it is located only 20km north of Budapest on Danube bend.and can be easily accessed either by train, by boat, or by bus. The only train going to Szentendre is the HÉV suburban railway line from Batthyány tér (on the Metro red line). The trip is relatively short, it takes about 40 minutes to reach the town. From May to September you can also reach Szentendre by boat. The river cruises depart from Vigadó square or Batthyány square. This may be an even more enjoyable way to get to Szentendre during the hot summer months months. Another option is the bus that leaves daily from Budapest's Újpest-Városkapu bus station (on the Metro blue line) and takes about 25-30 minutes to arrive.
Biking
If you are a bike enthusiast, biking to Szentendre makes a very enjoyable day trip. The total riding time is 1.5-2 hours and the terrain is almost level, with mostly smooth concrete. Once in Szentendre you can can stop for a bite and then continue exploring the town by bike. If you want to continue biking, be advised that almost all the streets are cobblestone and some are even uphill, so it may get tiring. But you also have the option to park your bike somewhere and continue on foot. On the return, if you are tired, you can just load your bike onto the HÉV and ride back to town.
Galleries, Shops and Museums
Szentendre (pronounced Sen-ten-dreh, St. Andrew) is a very popular tourist destination for people visiting the Hungarian capital. Arguably, the cute little town is very touristy, but that doesn't take away from its charm. The lovely cobblestone streets with colorful houses will take you back in time. Szentendre is small enough to be explored by foot. From the train station it takes only a few minutes to reach the the main square and the promenade. You can wander around the whole day looking at the art galleries, browsing the arts and crafts shops, or tasting the local foods.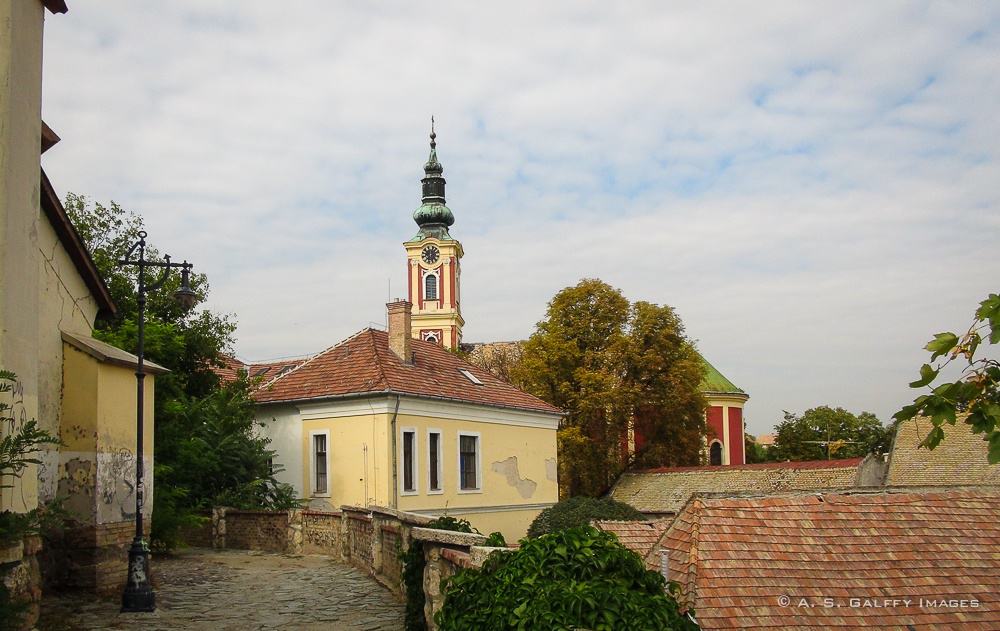 There are some great churches that you can visit and numerous small museums. We particularly liked the Marzipan Museum which has a very interesting collection of pastries made entirely out of marzipan. There is also Margit Kovacs ceramics museum (the most famous ceramic artist in Hungary) and the Mikro Art museum that has very unique collection of microminiature works. If you want to buy authentic artisan souvenirs like table linen, handwoven kitchen towels, or old crochet laces, Szentendre is the best place to find these country style articles.
But if you really want to experience the town's flavor, you should wander off the main streets to find hidden shops, beautiful old homes and baroque churches. At the top of the hill, from the Roman Catholic churchyard, you'll have a beautiful view of the town below and the red-tile rooftops. And before you call it a day, take a little stroll along the Danube for a blissful view of the river.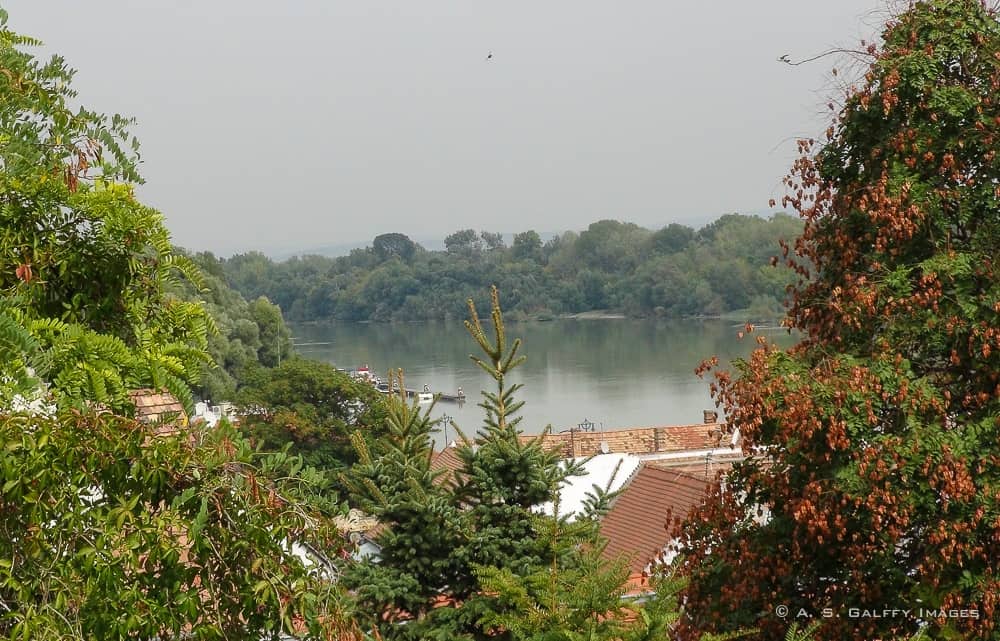 Szentendre is beautiful year-round, but in summer swarms of tourists flood the streets for a few hours of exploring. If you don't like the crowds, you should visit it in late fall or early spring.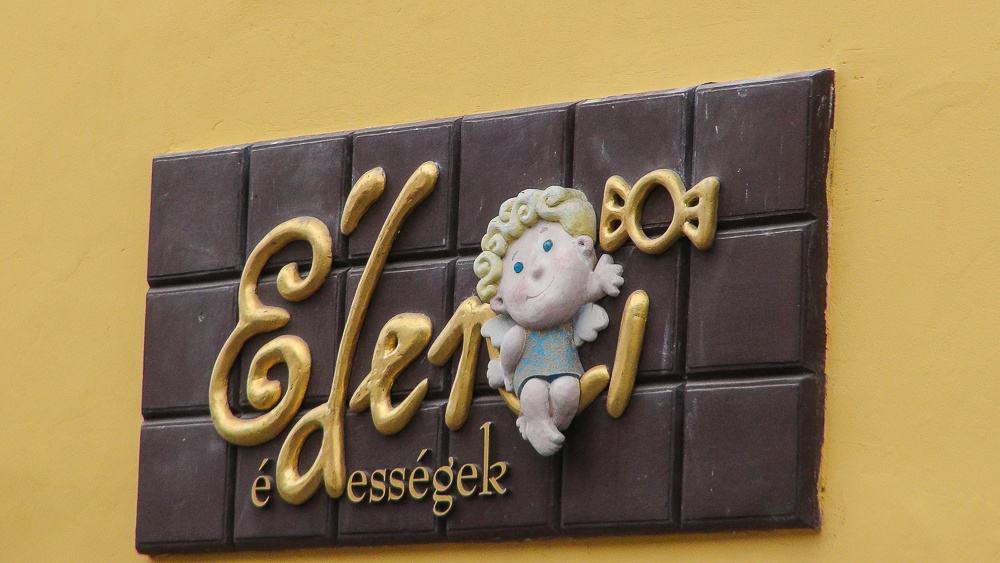 Have you visited Szentendre? If you did, let me know how you liked it. I'd like to hear about your experience.