About Travel Notes & Beyond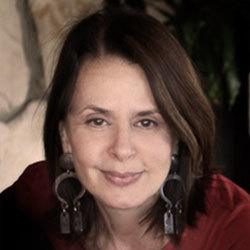 Hi, I am Anda Galffy – an award-winning travel writer, destination marketer and influencer.
Travel Notes & Beyond started in 2013 as a collection of travel stories, photographs and travel impressions from my wanderings around the world. I believe that storytelling remains at the very heart of destination marketing. What people really engage with are the 'real' stories of your destination, the 'actual' experiences they can have when they are there.
My posts focus on beautiful destinations, culture, arts and food, while expressing my personal opinions about the places I visit, the people I meet and their traditions. I strive to introduce my readers to unexpected and unique travel experiences that will provide itinerary ideas and inspiration for their future travel plans. I write mostly about European and North American destinations, two fascinating continents that I have very strong ties to.
Visitor and Social Media Statistics
Travel Notes & Beyond has a loyal following and engaged audience who is always interested in reading about travel, whether it's on the other side of the globe, or just around the corner. The website receives over 120,000 visitors/month and has over 10,000 followers on social media.
Demographics
My readers are 41% female and 59% male and between the ages of 25 to 65. Geographically, the readers are 69% from North America, 12% from Europe, and 19% from Australia, New Zealand, Asia and South America.
Affiliations & Awards
I am a member of the Society of American Travel Writers (SATW), North American Travel Journalists Association (NATJA), and the International Travel Writers Association (ITWA).
In 2016 I won two Gold Awards in two different categories from the North American Travel Journalists Association – Awards for Excellence in Travel Journalism, and was also a finalist in the Personality and Profile Category.
In 2015 Travel Notes & Beyond won the Silver Prize in the Travel Series category at the North American Travel Journalists Association – 2015 Awards for Excellence in Travel Journalism, and was also a finalist in the Photography: Landscape/Seascape category.
Collaboration Opportunities
To promote your destination or brand we can work together in a number of ways:
• Press trips focusing on European or North American destinations, culture and food. I can provide exposure before, during and after the press trip, including real time exposure on Twitter, Facebook, Pintrest and Youtube. I will also write detailed blog posts about the destination and link-back to the businesses that sponsored me.
• Reviews of hotels, restaurants, tours, and other activities. If your business or service would be of interest to my readers I would love to hear from you. Invite me to experience what you have to offer and I will share my experience with my readers.
• Product reviews. If your product may be of interest to my readers and I like it, I want to help getting the word out. I can write a detailed review and promote it on all my social media outlets.
Tourist Boards I Worked With In The Past include: Zermatt, Switzerland; St. Moritz, Switzerland; Stockholm, Sweden; Lloret Del Mar, Spain; Torres del Paine, Chile, Quebec City, Canada; Cordoba, Spain; Kalamata, Greece; Meteora, Greece.
If you would like to work with Travel Notes & Beyond, please contact me and I will get back to you to discuss your requirements.
Blog: https://travelnotesandbeyond.com
Email: [email protected]
Twitter: @travelnotes101
Facebook: https://www.facebook.com/travelnotesandbeyond
Pintrest: https://www.pinterest.com/agalffy/
Trover: http://www.trover.com/u/travelnotes101
Linkedin: https://www.linkedin.com/pub/anda-galffy