Great vacations don't just happen, they require a lot of planning. Especially if you travel on a budget. For some of us, planning a trip is fun, so we appreciate some good travel resources. For others, making travel arrangements is a nuisance that takes time away from their busy lives.
If you count yourself among those who hates travel planning, using a travel agent will most likely be your best bet. But if you expect more than just travel arrangements for their next vacation, designing and organizing it yourself is crucial. Remember: no travel agent will have your interest at heart like you do!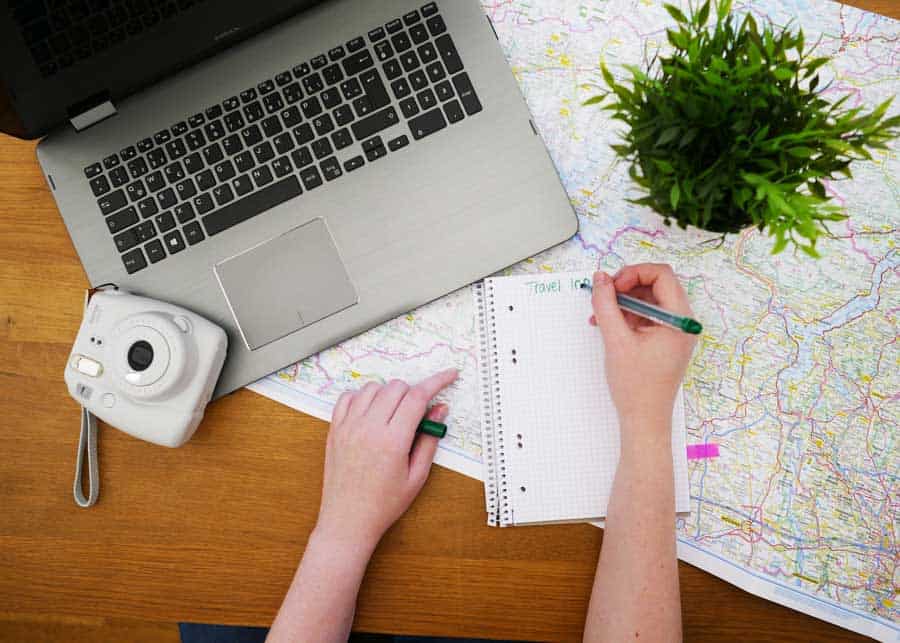 Best Travel Resources for Independent Travelers
This travel resources page was designed for independent travelers who want to make their own travel arrangements. We've planned many trips over the years and have come to trust and rely on certain companies for bookings and services. The travel resources below are the ones we use ourselves and believe in.

A I R F A R E
In the last year alone the cost of transportation has increased least 30%, so you probably find it more and more difficult to get decent airfare pries. That's why I recommend using these search engines when you check prices.
Skyscanner is a metasearch engine that scans and pulls the prices for your flight, hotel and car rental from thousands of online travel agencies and airlines around the globe. I usually use it for flights, because it has some of the most competitive airfares in the industry.

Skyscanner is trustworthy and reliable, and makes booking your next trip a breeze. Try it today and experience stress-free travel planning!
CheapTickets is one of my favorites. It's pretty reliable and easy to use. You can filter by airline, price, or number of stops. It also has the option to choose "flexible dates" which will display flight prices for an entire month. Their "cheapest month" option for searching allows you to view the fares for the cheapest month from your chosen departure to your destination.
Unlike other search engines, Skyscanner is great at searching budget-friendly last-minute deals.
JustFly searches over 1000 airlines to show all available flight options for your selected route. There are no added fees. You can choose base on the by cheapest, quickest, and best deal flights. They also offer great deals on Business Class.
If you're tired of bouncing between the various travel portals, you might be able to expedite your travel booking process by using JustFly.
Expedia is one of the biggest and best online travel agencies for booking flights and more. The Agency offers booking for flights, hotels, vacation rentals, rental cars, cruises, and things to do. That offers the advantage of bundling flight, hotel, and car deals so you don't have to go through the headache of looking separately.
Expedia also offers a rewards program that allows customers to earn anywhere from 1 to 4 points per dollar spent.
OTHER MODES OF TRANSPORTATION
12Go is a group of companies registered in Singapore and Thailand providing an e-ticketing platform for ferry, buses, trains, flights, private transfers and minivans. They work with over 500 transport operators providing a transparent and easy e-ticketing for different routes in Canada, Poland, Mexico, Germany, Armenia, and other parts of the world.
ACCOMODATIONS
Accor is the largest hospitality company in Europe that manages and franchises hotels, resorts and vacation properties all over the world. Accor Hotels operates in 5,199 locations in over 110 countries.
Whether it's a romantic couples' retreat, a getaway trip with friends or a weekend family staycation close to home, they have great lodging deals.
TripAdvisor is my personal favorite search engine. I use it for checking and comparing prices on hotels, airfare, cruises and even restaurants. TripAdvisor also compares prices from more than 200 hotel booking sites so you can find the lowest prices.
Another reason why I like about TripAdvisor is that provides reviews and opinions from over 600 million travelers, covering a huge selection of travel listings. Reading other people's opinion always helps me decide where to stay, how to fly, or where to eat.
Despite all the competition, we always end up using Booking.com for our hotel reservations. Especially when we travel to Europe. The site is easy to use and offers consistently good prices. Booking.com has a huge selection of hotels and resorts around the world. Plus, they offer clear prices, no hidden fees.
Most properties offer free cancellation and don't require payment in advance. However, if you choose a non-refundable payment, you will be offered a lower rate.
If you like having more space when you travel and even enjoy a private kitchen, you should check out VRBO (Vacation Rentals By Owner). Having a "home away from home" is especially nice when you are traveling with a big family or in a big group.
VRBO is very similar with Airbnb, but it only offers whole apartment units, cottages and homes – no single rooms in a house. VRBO has very competitive prices. For the price of a hotel room, you can rent an entire apartment.

LOCAL GUIDED TOURS
GetYourGuide is a global platform that allows you to book your own guided tours, guided sightseeing and excursions all around the world.
You can choose from a wide range of experiences – everything from guided walking and bicycle tours to cooking classes to pottery lessons with local artisans. They also have very competitive prices.
Big Bus Tours is the largest operator of open-top sightseeing bus tours in the world. They operate in over 20 cities across four continents. Big cities are easy to feel lost in, which is why a Big Bus tour is the best way to be introduced to a city.
The routes are carefully mapped out with stops by all the iconic landmarks and attractions. You can hop on and off as many times as you wish.

TRAVEL INSURANCE
Travel doesn't come cheap these days and protecting your dream vacation is always wise. Unexpected events, illnesses, or accidents can happen to anyone and most health insurance plans don't cover you when you travel.
Travelex Insurance Services has been providing quality travel insurance for over 55 years and they are one of the most experienced in the industry.
World Nomads is a low-cost travel insurance for independent travelers and their families. It's one of the best insurance companies out there — especially if you are looking for long-term or backpacking travel insurance.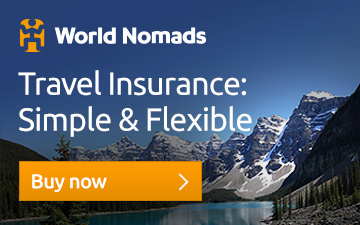 It is a company for and by travelers, recommended by tons of other travel companies and writers, and far more affordable than other insurance companies!

CAR RENTAL
Hertz is one of the biggest and most reliable rental car rental companies. They have over 3,700 locations in the U.S. and offices in 150 countries around the world.
Hertz is more expensive than other car rental companies, like Budget, Avis, or Nationa, but you won't have bad surprises when renting from them. Hertz also has a very good loyalty rewards program.
Auto Europe is one of my old time favorites, because we travel a lot to Europe. The company is overall pretty reliable, we personally didn't have any bad experiences with them.
Auto Europe has been a trusted car rental partner for over 60 years and they offer a Rate Guarantee. You can save up to 30% when you book your Europe car rental online!



Disclosure: Some of the links above are affiliate links. When you make a purchase using these links I earn a small commission at no extra cost to you. That helps me offset the costs associated with running this blog. I use the companies listed here myself and recommend them because they always offer good deals, but you don't have to use them if you think they are not good for you. Thank you for your support!