The Bacara Resort & Spa in Goleta, California, has all the essentials of a luxury seaside resort — tennis courts, a full-service spa, several infinity pools, fine dining venues and, of course, dramatic Pacific Ocean views. There is even a 1,000-acre ranch that borders the Los Padres National Forest where guests can take scenic hikes through the avocado and citrus groves. Bacara is all about white-washed, red-tile roofed Mediterranean architecture, long walks along the cliffs above the sea, and superb service. How superb?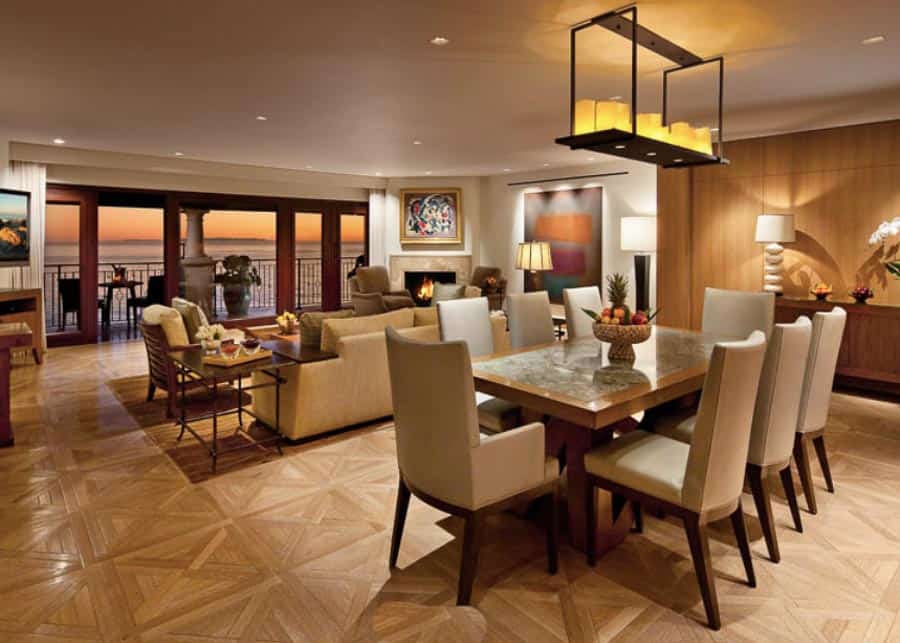 How much do the rooms cost at Bacara Resort?
The basic rooms start at $780 a night ($860 a night on weekends), going up to $3,800 a night for a private ocean front 2000 square feet suite with fireplace, dining area, kitchenette and a wraparound balcony. In addition to the room price, there is a $50 per day "Hospitality" fee that includes the use of the Spa, two bottles of water in the room and one bottle per stay of a non-descriptive wine. So the superb experience doesn't come cheap. But is it really wort your money?
How did we end up at Bacara Resort?
Last December at a Christmas party drawing, my husband and I won a free two-night stay at the Bacara Resort in Goleta. Lucky, I guess. Over the years we've been fortunate enough to stay in some fine hotels around the world, so we were very much looking forward to spend a relaxing weekend in this luxury resort, just a few miles up of Santa Barbara.
The Good
The resort layout, architecture and landscaping are quite exquisite and impeccably maintained. There is a full-service spa, tennis courts, and a 3,500-square-foot state-of-the-art training center offering wellness classes, including yoga, Pilates,and aqua fitness.
The guest rooms feature a Spanish colonial decor with wood-beamed ceilings and tiled floors, along with private patios or balconies, flat-screen TVs and complimentary Wi-Fi. The rooms look nice and clean, although not luxurious.
Bacara is a pet-friendly hotel, so your canine companion can accompany you for a $150 fee and enjoy a special bed, as well as his own food and water bowls. All these may sound great, but that's about where the greatness stops.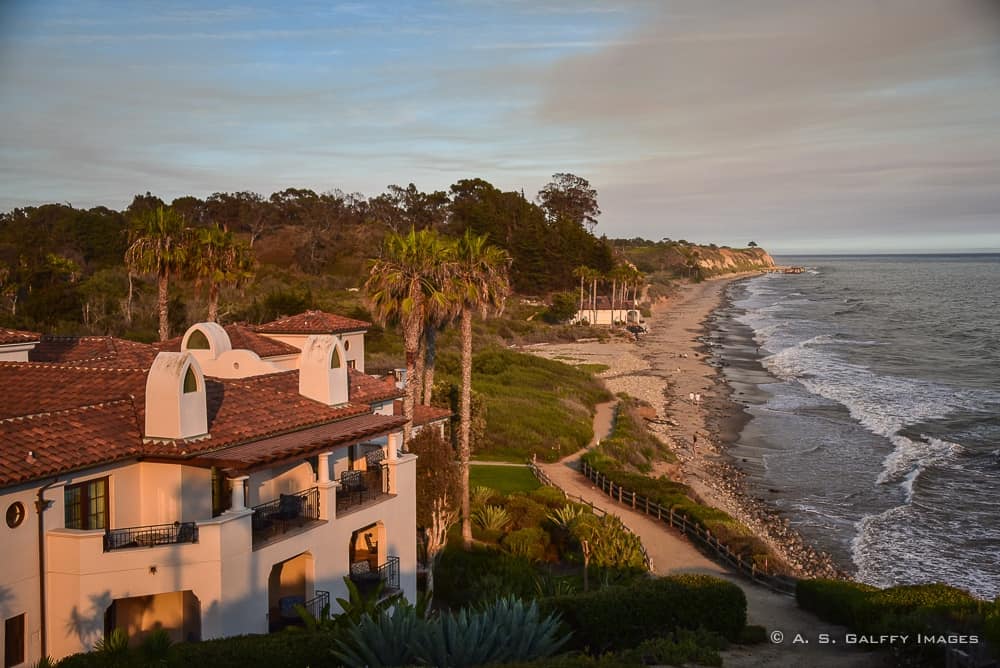 The Bad
Bacara Resort & Suites may be a beautiful 5 star hotel, but the service is 3rd class. Their staff is young and inexperienced – local college kids. The check-in was slow although we arrived late in the evening when no other guests were checking in. The baggage delivery took about 40 minutes, during which time we kept being reassured that the bellboy is on his way to bring it.
To start off, the hotel only has valet parking at 70/night. But it's not covered parking, so your car will be baking in the sun and white with dust when you pick it up. While I understand valet parking in a big city like New York, or San Francisco, where your car has to be parked in a garage that is sometimes adjacent to the hotel, at Bacara resort there is plenty of space just outside the hotel where you could park the car yourself, avoiding an unnecessary charge.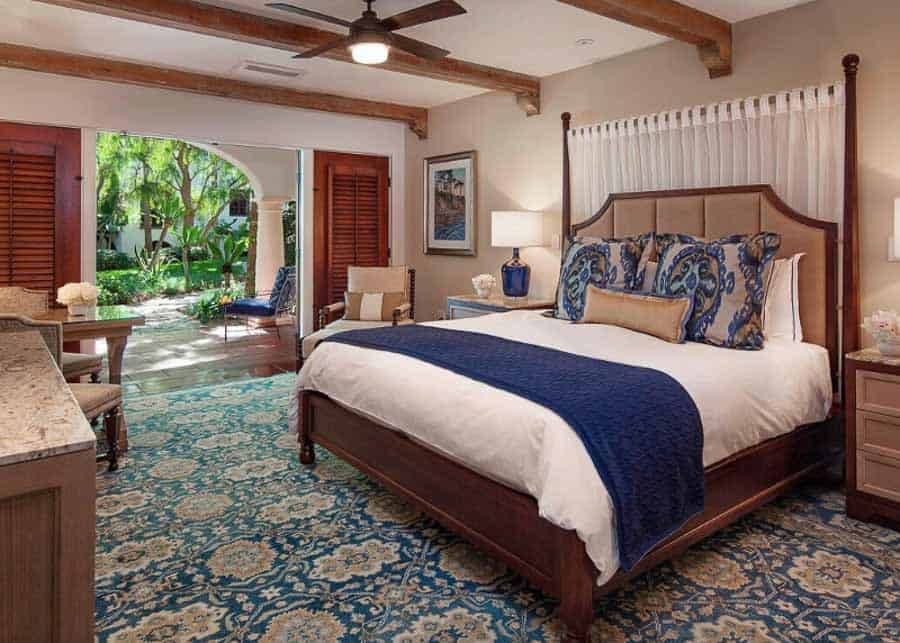 Is it worth the steep price?
When spending more than $850 a night for a room, you expect certain free things included in the room price, but other than bottled water and coffee there is nothing free at this resort. Not even a continental breakfast which is customary even at a Motel 6. The hot breakfast buffet they serve at the Bistro by the pool costs $59/person. So for two breakfasts and a beer (with tip) we paid $150. Auch!
Of course, the breakfast price is not advertised anywhere, so you are caught totally off guard when the bill arrives. The food selection is less than mediocre, with cold breads and sour fruits. In the afternoon, we wanted to have a drink at the pool side bar, but all the drinks were triple the price of everywhere else, so we gave up.
In the evening, after the breakfast experience, we decided to dine in Santa Barbara, just 12 miles away, where for $125 we had an excellent dinner in the historic district.
Drawbacks of Bacara Resort
Running toilets, stained towels, not working coffee machines and burned light bulbs are small details considered unacceptable even in a modest hotel room, leave alone in a five-star resort! The front desk offered to "fix" the problems, but having a plumber mess up with your toilet while you are on vacation is not our idea of a relaxed weekend.
Another drawback affecting the Bacara Resort is the natural petroleum drainage from the ocean floor that can make the entire area smell like a refinery when there is a temperature inversion. Tar balls wash up on the beach spreading through the sand where you can't even see them. If you walk or jog on the beach you'll destroy your footwear. You'd probably be better off going barefoot, then simply use the resort-supplied towelettes with mineral spirits to wipe it off.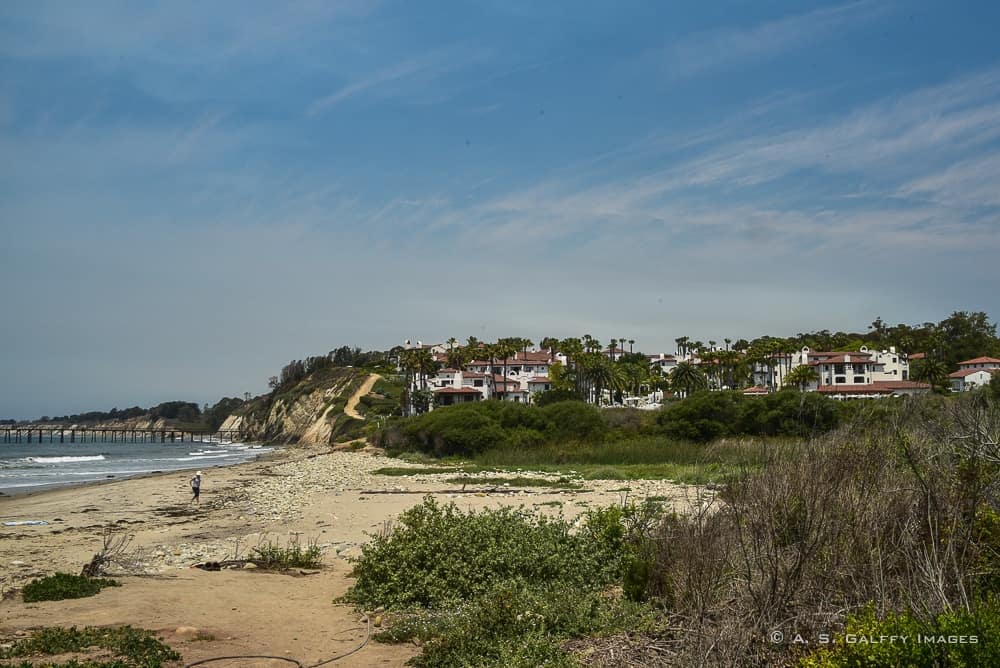 Bacara Resort & Suites in Goleta looks quite luxurious and enjoys a great setting, but nothing else meets the expectations. Their nickel-and-dime attitude is quite annoying. Everything is not just expensive, it's OVERLY EXPENSIVE! If they could charge you for the air you breathe, they probably would.