Chateau de la Napoule is not your typical French castle. In fact, the old medieval fortress in Mandelieu, France, shares neither the sophistication nor the glory of its famous sisters in the Loire Valley.
A Brief History of Château de la Napoule
Chateau de la Napoule was erected as a military fort in the 14th century, by the Countess of Villeneuve. Over the centuries, the castle survived invasions, looting, wars and revolutions. But it was not its turbulent history that made the castle famous. It was rather its unusual faith, which transformed it from an old military fortress into the art studio. The art studio of Henry Clews, Jr. But who exactly was Henry Clews?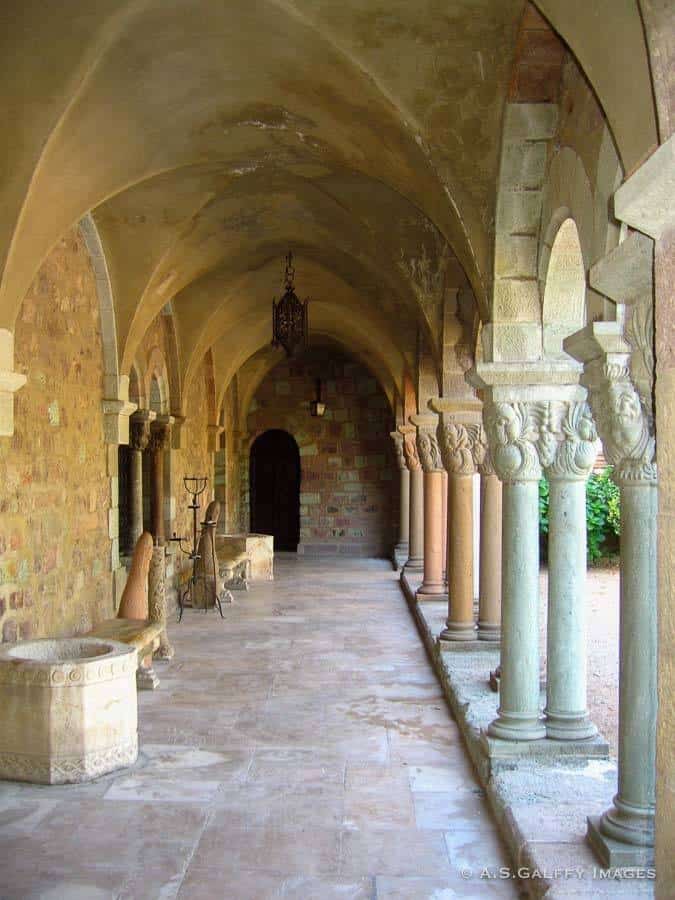 Who Was Henry Clews Jr.?
Imagine being born in America at the turn of the 20th century into the wealthy family of a well established Wall Street banker. You have been bred to follow into your father's footsteps, but soon after you finish your education you discover that finances are not your call in life.
You feel inexplicably attracted to art – to painting and sculpting. So, despite all the time and money invested in your education, you decide to try your hand at it. You go back to your beloved Paris and rent a studio in Montmartre, embarking on a new career as a self-taught painter and sculptor. That's Henry Clews!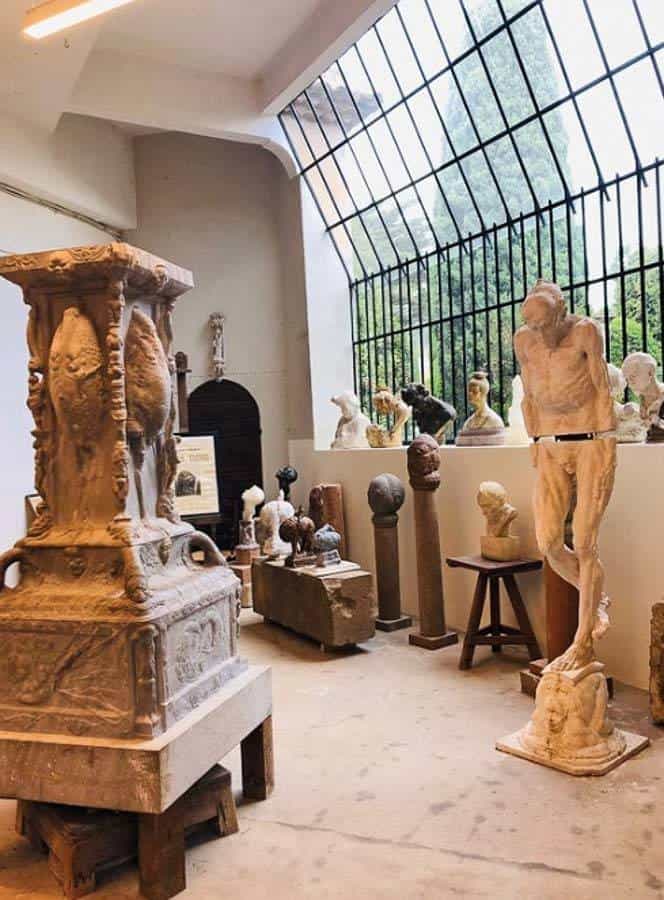 The Destiny of a Man: Henry Clews
It is 1901 and Henry Clews Jr. is now an expatriate living in Paris with his new wife, Louise Morris Gebhard. But life doesn't go so well between the two. Henry's fascination with the bohemian artistic life doesn't seem to be in tone with Louise's aspirations for the high society. So in 1910 he divorces her and returns to New York where his life is going to take a big turn.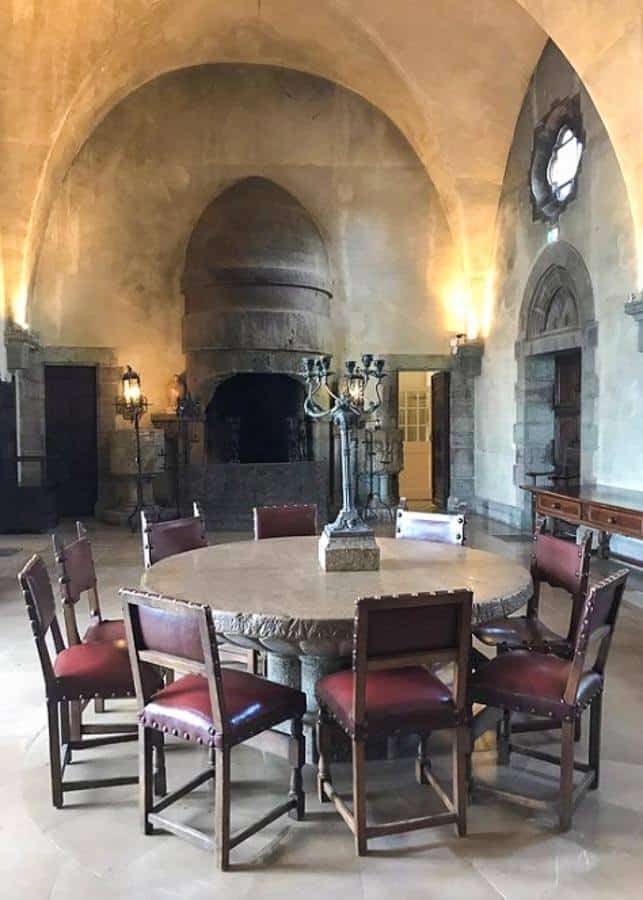 While in America, Henry Clews meets Elsie Whelen Goelet, one of the most beautiful women in America. Henry and Elsie fall madly in love. Love at first site, you could say. But there is only one problem: Elsie is a married woman with two children. Not exactly the ideal situation!
After much hesitation and anguish, Elsie decides to leave New York, her husband and their children and follow Henry. So in 1914 Henry and Marie (as Henry renamed her) get married and move to Paris. They are in love. Sometimes they stroll for hours together, they laugh, they dine, they dance. They have a passion for each other and for the world of art.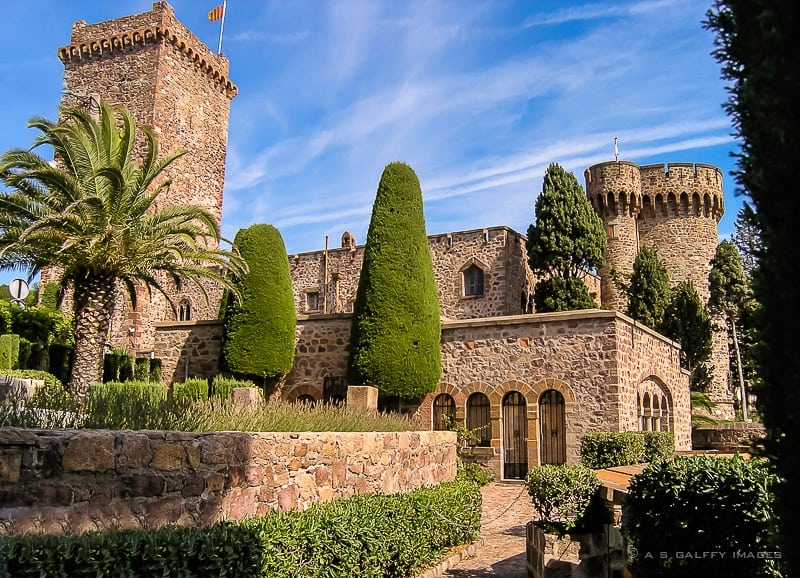 The Destiny of a Castle: Chateau de la Napoule
It is 1918 and Paris is torn by war. Thousands of people are dying of influenza. Henry and Marie don't have an easy life either. Their 3-year old son falls badly ill, so they are forced to move south in search of warmer weather.
While living in Antibes, the couple hears about an abandoned 14 century castle for sale in La Napoule. They fall in love with it and decide to buy it and turn it into the castle of their dreams. So Marie takes the task of rebuilding the castle stone by stone, according to their own plans.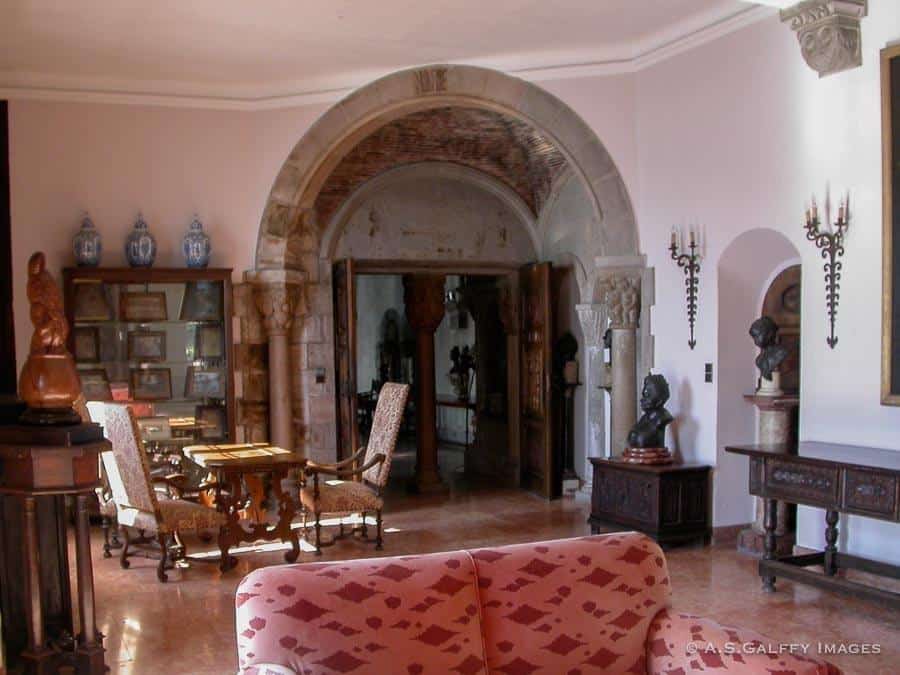 But the restoration process would last almost 18 years. In the meantime Henry becomes more and more isolated from the world, locking himself in his own atelier at La Napoule. "Solitude is what I need, high walls and aloofness, a hidden corner to be alone with my dreams, away from humanity." Henry starts associating himself more and more with Don Quixote, Cervante's character.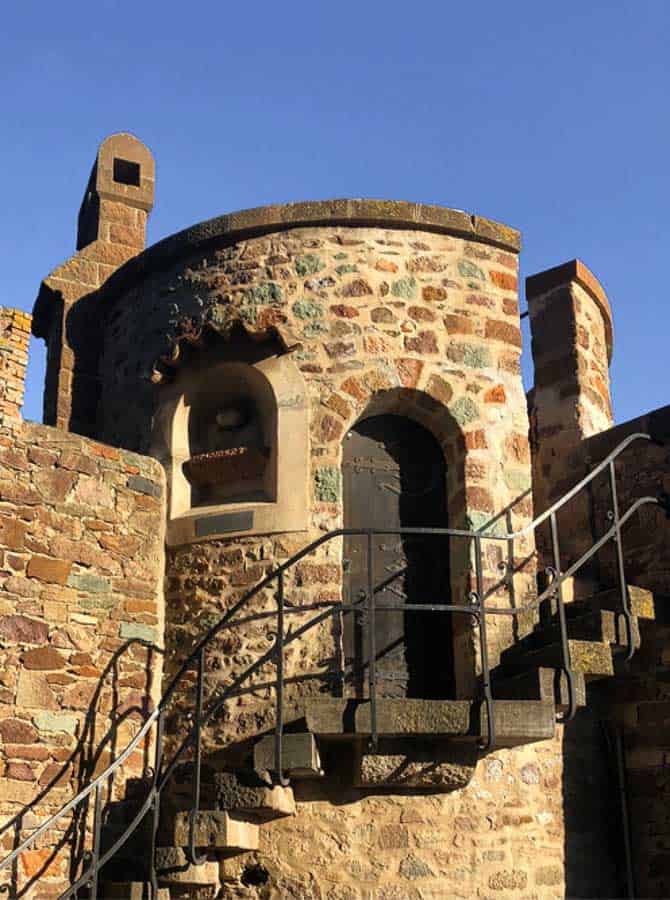 Marie goes along with this new aspect of their life. Her purpose is to support her husband's artistic efforts. But you may ask yourself: how did the handsome wealthy artist, once the beau of Rhode Island, turn into a secluded hermit? What made him want to live his life in isolation? Was it his disgust with the bourgeois society? Or it was perhaps his struggle to remain "pure" in a world where true nobility no longer existed?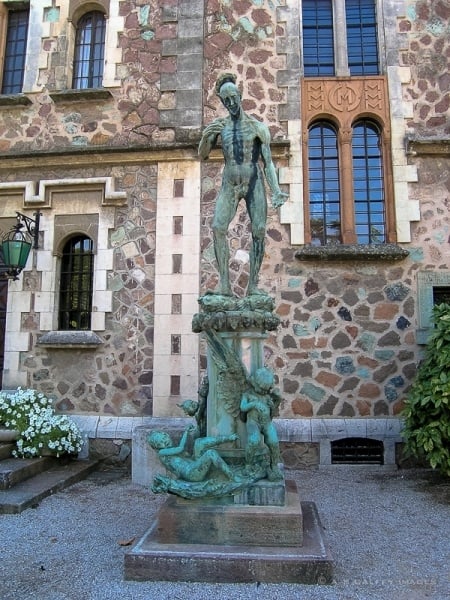 A Quest for the "Truth"
In his quest for the truth, Henry Clews' old obsession with Don Quixote grows even stronger. He begins to identify himself with the character. He even names his son "Mancha" and his valet "Sancho," like in Cervantes' novel.
His sculptures also reflect a very bizarre symbolism, like the Christ-like martyr called the God of Humormystics, a life-size bronze statue displayed in the castle's courtyard. The inscription over the entrance of his fairy tale-lile castle reads: Once Upon a Time.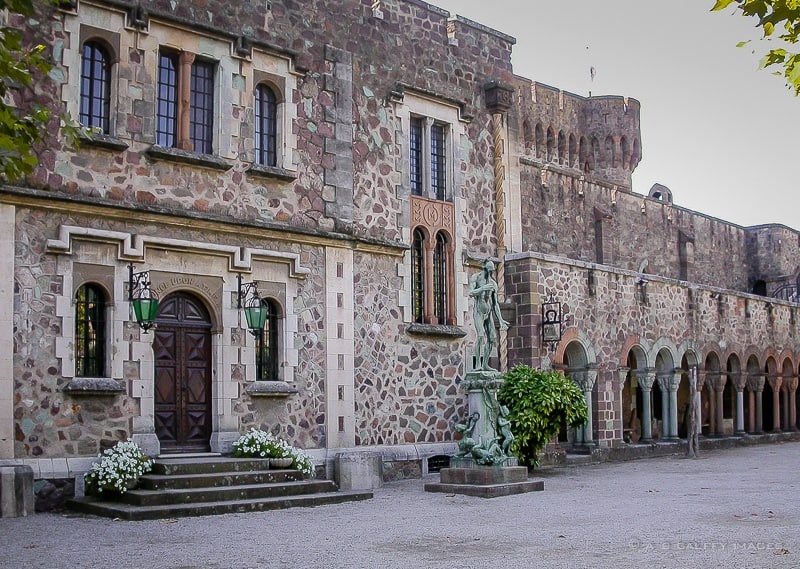 Chateau de la Napoule Opens to the Public
The Chateau de la Napoule remained the Clews' home and studio until Henry's death on July 28, 1937. After his death, Marie opened the château to the public.
Marie died twenty two years later. The two were buried side by side in a sealed-off tower named the Tower of La Mancha, at Chateau de la Napoule. The tower was named in homage to Henry's lifelong identification with Don Quixote de la Mancha.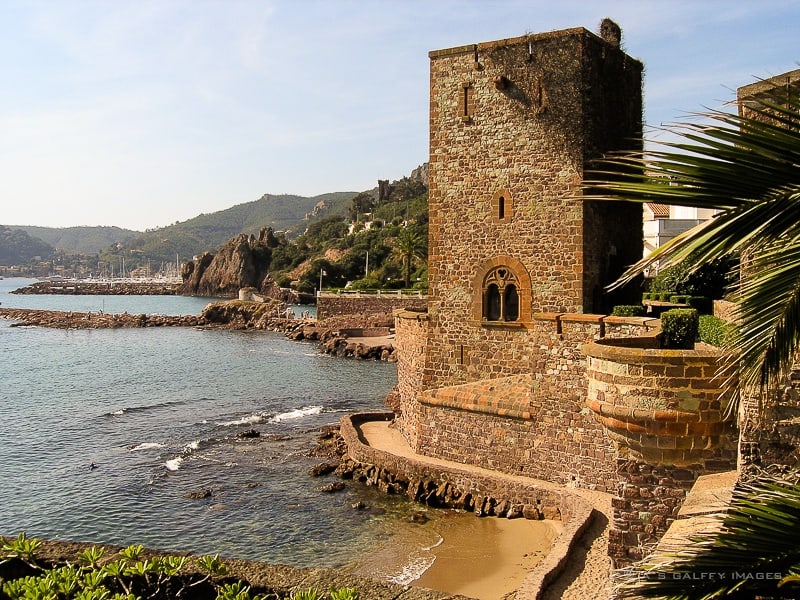 As per Henry and Marie's wishes, the two tombs have been left half-open so that their spirits can escape and meet. At the top of the tower they built a secret room where they believed their souls would be reunited for eternity.