This month I had the pleasure of talking with Ashray and Zara, from "Backpack ME," as part of my Travel Blogger Interviews series. two travel enthusiasts who decided to turn their passion into a successful business. Here is my interview with them:
● Tell us a little about yourself: Who are you? Where are you from?
We're Ashray and Zara, a couple from India and Portugal. We're world travelers and founders of the blog Backpack ME.We come from different sides of the world but we met in Dubai, where we used to live and work. Back in 2011, we felt like we needed a change of scenery. We left our apartment, sole our belongings and embarked on a trip around Latin America which was supposed to last one year … or until our savings run out – whichever would come first!
Fast forward to over five years later, and we're still traveling! In the meantime, we've come up with ways to sustain ourselves on the road (we're what the cool kids call "digital nomads" these days), so that we can keep exploring.
● What is your blog about and how did you start blogging?
We launched Backpack ME just before we started traveling full-time and, back then, little could have we imagined what this platform would become today! Our aim has always been to share both practical travel info and inspiration with our readers. On one hand, we like writing about things that may otherwise not be that easy to find online.
Our section about travel visas for Indians , for example, is one of the most popular! On the other hand, we pride ourselves in telling things like they are. Over at Backpack ME we share life as long-term independent travelers as it really is – we're not here to rose tint experiences! We want to inspire folks to go on their own adventures, sharing with them what our long adventure has been like – that includes the good, the bad and the ugly! But, yes, it's mostly all good!
More recently, we started a second project called L isbon Food Guide . Zara has just published her first ebook, "Lisbon in 100 Bites", to guide travelers and foodies in order to enjoy the very best of Portuguese food while visiting the country.
The more you travel, the more you develop different interests. And exploring new cultures via their food culture, truly is something we now like doing!
● Do you travel for work or for pleasure?
We travel for pleasure. And for education. Even though we work while we travel, and a lot of our work is indeed travel related, we wouldn't say that we travel for work. Traveling for us in an option, it's the lifestyle that we have chosen.
● What is the most stunning place that you have ever visited?
After having traveled around more than 55 countries, it's extremely difficult to select which one is the most stunning. Every place is beautiful and captivating in its own unique way! Still, if we had to highlight one country when it comes to natural beauty, that would be Chile. In fact, we have written an extensive article with a lot of beautiful photos, explaining why we think that Chile if the most beautiful country in the world.
We haven't been everywhere (yet!), but we are pretty positive it's going to be difficult for any other country to dethrone Chile when it comes to such a variety of unspoiled breathtaking landscapes. From the most arid desert in the world up north, to the Antarctic region down south… Chile seem to (almost) have it all!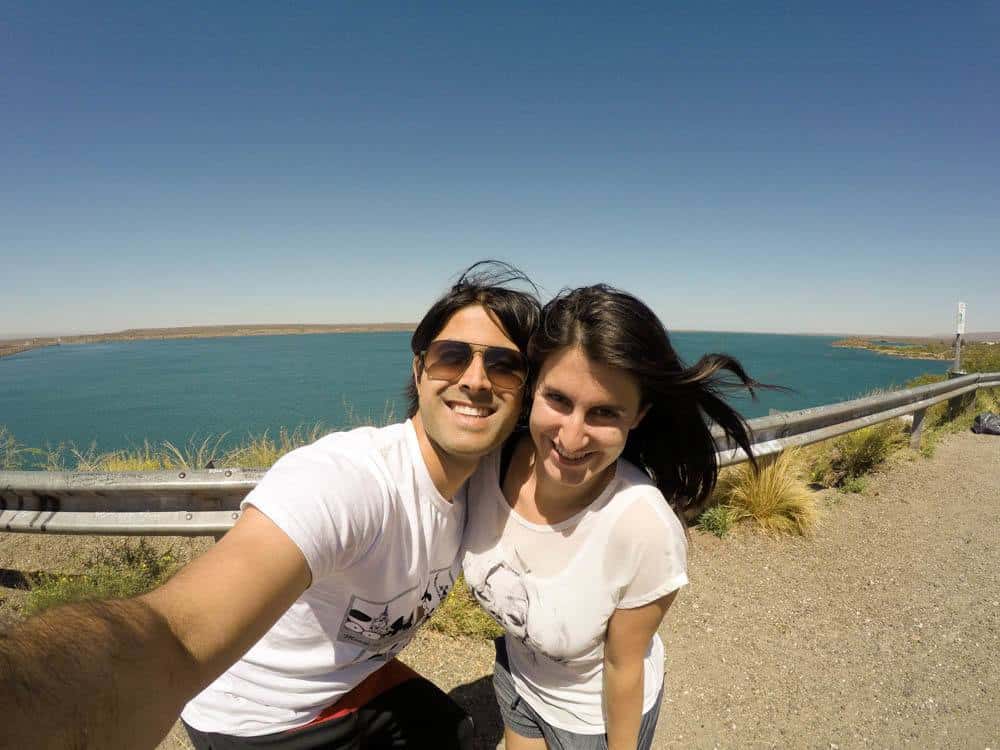 ● Do you feel that blogging takes time away from your social or family life?
We blog because we like sharing our experiences with our readers. It's a way of socializing with people we haven't met in real life and who share our passion for travel and discovery.
We don't think creating content for Backpack ME takes time away from our social or family life, to be honest. If anything, sometimes, blogging may take away from living in the moment. If something extraordinary is happening in a given place where we're traveling, we may be too eager to capture it on camera so that we can later share it with our readers. A stunning place, a beautiful meal, an interaction with local people… sometimes, just it it happens with a lot of other travelers who don't even blog, we need to remind ourselves that we do not have to record everything.
It's important to live in the moment, letting ourselves go, forgetting about cameras, blogs or social media… only them, you are truly in the place where you have physically traveled to.
● What is the one thing that is too large or impractical to travel with that you wish you could take with you when you travel?
Well, if we're talking things and not people, maybe our espresso machine! We love a good cup of coffee and, depending on what part of the world you are traveling around, coffee may be a difficult or expensive thing to come by. We do have a portable espresso coffee machine, though, so we've managed to work around this wish!
● Are there any countries that you would not consider visiting and why?
Not really – at some point, we'd like to visit all the countries in the world!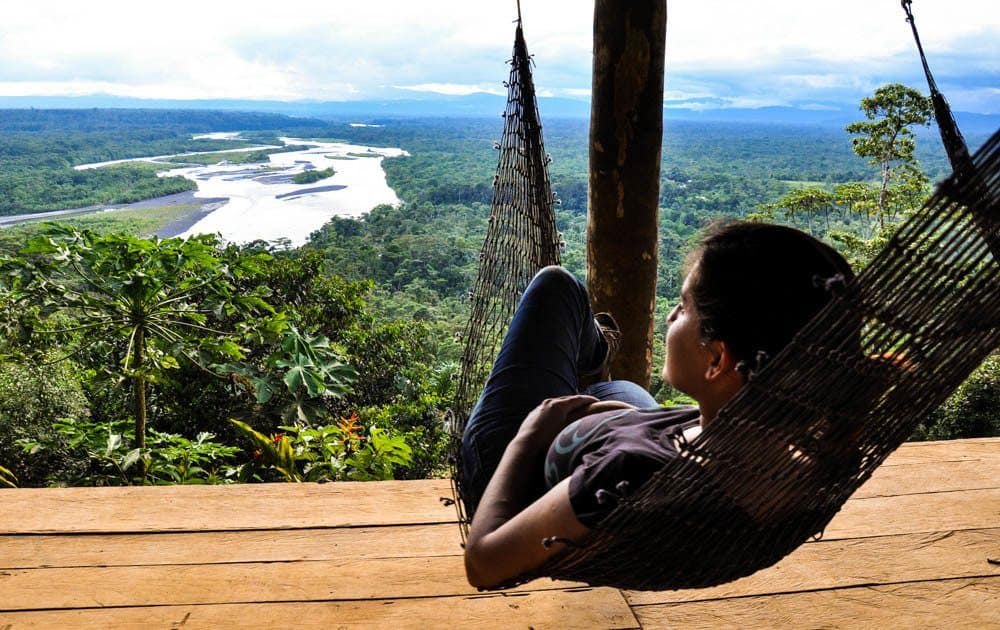 ● Do you have any funny travel stories?
If we didn't have a funny travel story or two after more than five years on the road, we'd probably be doing something wrong! One thing is true: a lot of the stories we now laugh about, weren't necessarily funny when they happened. For instance, we once stayed in a terrible Airbnb in Mexico City, where we lived with who could have easily been long lost members of the Addams Family. Think rats under the bed, a shocking bathroom, moldy food leftovers in the kitchen, and kidnapping stories by our host. It's funny now, true. But not so hilarious when it happened!
● What is the most adventurous thing you have ever done?
We've had quite a few experiences that could definitely be classified as "adventurous". When we were living in Dubai, for example, we tried skydiving for the first time. Flying over the man-made islands off the coast of the UAE was as thrilling as it sounds! During our travels, adventure became more of a regular thing for us. Road-tripping along Carretera Austral in Southern Chile during 45 days, it's definitely up high in the list! Not only things can get pretty remote down there, the road itself is mostly unpaved. We drove by the most spectacular places tough! We passed millenary glacies, snow capped mountains, torrential rivers and virgin forests galore! We've said it before and we'll said it again: Chile is incredible!
● What is your favorite mean of transportation (plane, train, car, ship)?
It depends where we're going and the mood we're in. To get from place A to place B, on different sides of the word, we'd definitely choose a plane. It's amazing how much of the world we get to see and experience these days thanks to regular and affordable flights! This is something our generation shouldn't take for granted. For shorter distances, we'd rather do bus or train trips. Some of our most memorable moments in South America, for example, were inside a bus, seeing the mountainous landscapes of the Andes roll by outside the window.
You can follow Backpack ME on:
Facebook: https://facebook.com/piggybackrideaz
Twitter: https://twitter.com/piggybackrideaz
Instagram: https://www.instagram.com/backpackme/
Youtube: https://www.youtube.com/user/PiggybackRideAZ
Pintrest: https://www.pinterest.com/piggybackrideaz
Tumbir: http://bkpkme.tumblr.com/
Google +: https://plus.google.com/+AZBackpackMErtw