My Travel Blogger Interview series starts this year with Aditi Shukla, the voice behind Lyf & Spice, a lifestyle blog that focuses on travel and food.
Tell us a little about yourself: Who are you? Where are you from?
You will always find me eating, travelling or writing.
I am a dreamer and explorer. I hail from India, was brought up in Saudi Arabia, lived in India for about 17 years, and then moved base to Malaysia. Having worked in sales and corporate set-ups, I challenged myself to take up something virtually. I got into content writing and editing, and before I knew it, it became (and maybe always was) my passion.
I'm a simple person. I adore my family and friends, and believe in spending quality time with them as much as I can.
I love taking up challenges, learning, exploring the unknown and staying positive. Music, deep conversations, real bonds, travel and food are some of the key elements of my life.
What is your blog about and how did you start blogging?
My blog is all about Travel and Food. It started in 2015, when hubby 😉 and I moved to Malaysia. We started travelling extensively (more than ever) and I began documenting my food and travel escapades. Thus, Lyf&Spice was born. I owe it to him for all the travel and support – the best travel companion I could ask for. While my blog currently focuses on South East Asia and India, it will expand as I cover more countries and other parts of the world. Travel fuels my passion and food keeps me happy. I eat and travel – therefore, I am.
Do you travel for work or for pleasure?
Pleasure, pleasure, pleasure. I don't really consider blogging or travel writing as 'work' (pun intended) anyway.
What is the most stunning place that you have ever visited?
Perhentian Islands – hands down! They are the most pristine shores and crystal clear waters I have ever seen. I prefer hanging out by Perhentian Besar (the bigger chunk of the island) which is relatively virgin and offers the best under-water life.
I generally encounter the most stunning views when I hike. I love hiking because of the uncertainty associated with it. It is refreshing and offers the most rewarding views from a vantage point.
Do you feel that blogging takes time away from your social or family life?
No, not at all. In fact, it gives me the opportunity to connect with more people, interact with them and gauge through new lifestyles. At the end of the day, it's all about striking a balance. There are days when I feel it gets on to me – I choose to take a break from my laptop and spend some 'me' time instead.
What is the one thing that is too large or impractical to travel with that you wish you could take with you when you travel?
I feel crippled if I have to travel without my (huge) laptop at times. It's not really impractical to carry it around, but my schedule is rather erratic when I travel. I make instant plans, and am constantly on the move. The last thought on my mind should be – worrying about my belongings.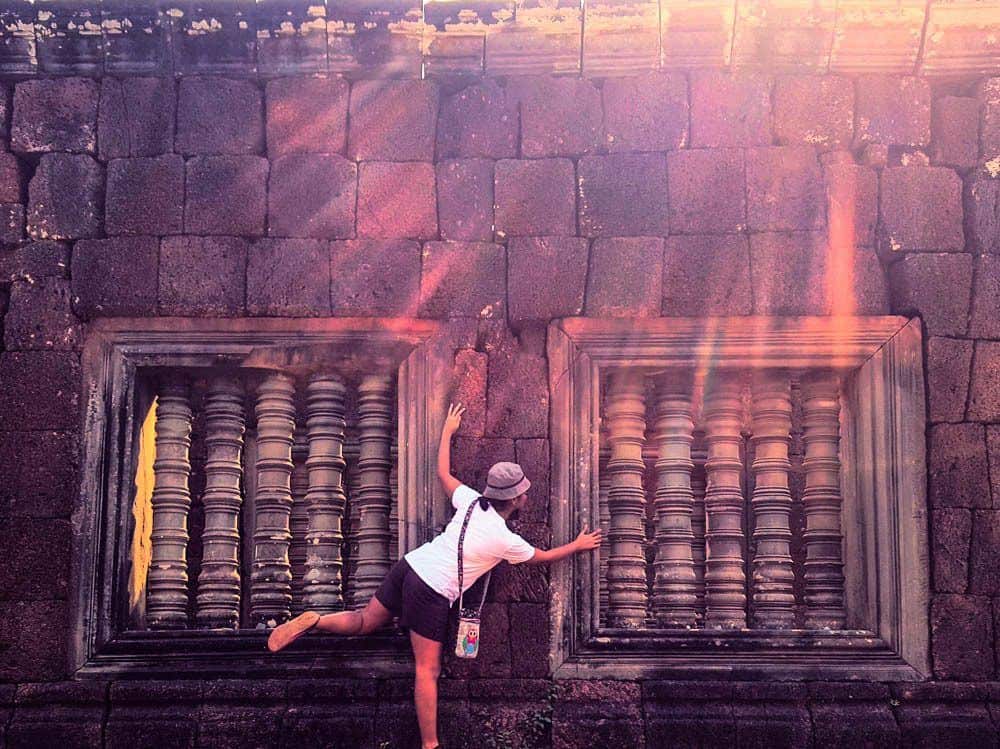 Are there any countries that you would not consider visiting and why?
Not really. I think every country has its own charm and something wonderful to offer. There is no good or bad country, and nothing is 'not' worth visiting. Instead, it's an experience.
Do you have any funny travel stories?
Well, lots actually. One of them being during my first zip line, when it took me about 5 minutes to let go. The instructor had the video camera ready and finished his countdown at least 3-4 times. When he gave up, I turned to my friend and said ''What if I fall and die – at least, I'll die travelling. Please update my profile – *she died travelling*'' – and I jumped, screeching and screaming all the way to the other side.
It was a hilarious sight (for the on-lookers, of course) 😉 Additionally, the funniest moments are when I encounter the most bizarre food on earth (quite often) and take the first bite (oh, you should see the expressions on my face) – honey bees, frogs, worms, bird's nest, rotten fish sauce, to name a few.
What is the most adventurous thing you have ever done?
While it may not be a big deal to many, for me it sure for – SCUBA diving. I had never been more than ankle-deep in water (in fact I used to take a shower facing away from it – not knowing that it was abnormal), till I challenged myself to dive ocean-deep straight away and managed to get PADI Scuba and Open Water certifications as I conquered my fear of water.
The other thing worth mentioning is Zip Lining at Laos – again, a challenge to myself to conquer my fear of heights. I'm now ready to take on Sky Diving and the likes… woohoo!!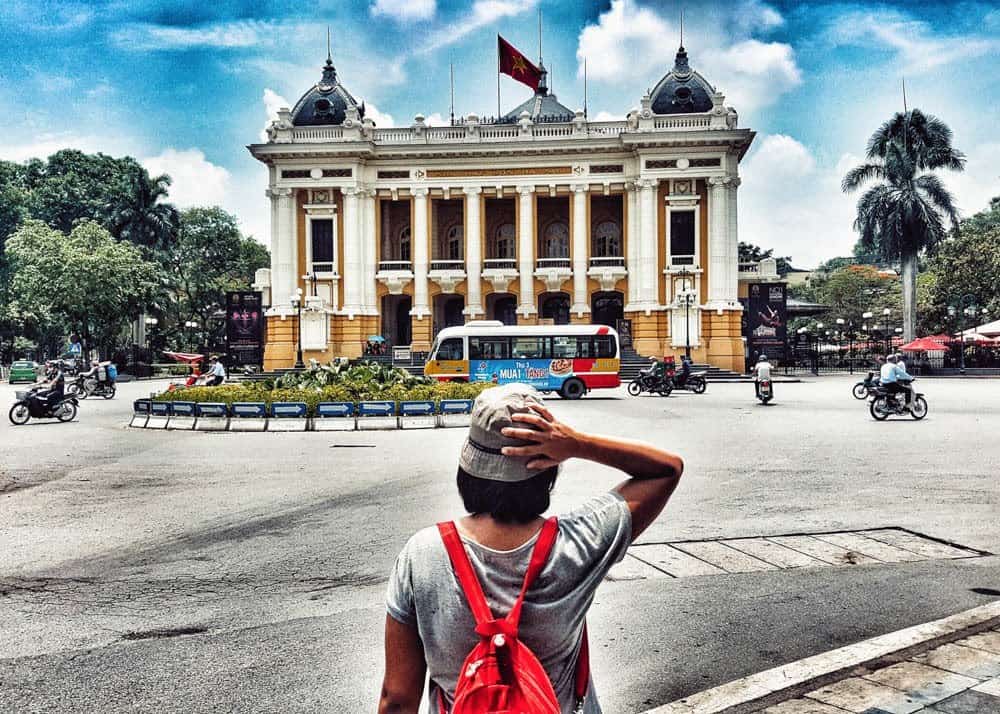 What is your favorite mean of transportation (plane, train, car, ship)?
For inter-city/country travel, I prefer hopping on to a plane any day, as it saves time and energy. Islands = boat or kayak, city-gazing = on foot J. The rest depends on the itinerary and terrain, and the strength of my feet.
Life's all about celebrating… . Have fun and keep going.
You can follow Aditi on:
Blog: https://lyfandspice.com/
Instagram: https://www.instagram.com/lyfandspice/
Facebook: https://www.facebook.com/lyfandspice/
Twitter: https://twitter.com/1aditishukla