Ah, travel mistakes! Who doesn't make them? Let's be honest, we all do. Like that time when we forgot to tag our suitcase and it got lost. Or when we went to the airport without our passports. We were traveling to Canada and presumed that, as American Citizens, our Driver's Licenses should be enough for crossing the Canadian border.
We weren't completely wrong. If we were to cross the border to Canada by car, our driver's licenses would have been enough. Or if we were to cross the border by boat. But NOT by plane! Obviously, we didn't have enough time to go back home and return to the airport in time to catch our flight. The mistake was costly!
Common Travel Mistakes
Even after countless trips and and many lessons learned, I still make my share of travel mistakes. But with every oversight I learn a lesson. So here are some of the most common travel mistakes you can make and how you can avoid them:
[1] Not Buying something you like as soon as you see it
You think you can buy it later. Perhaps on your way back to the hotel.
Maybe you can find a better price in another store.
You might find something similar, or even better.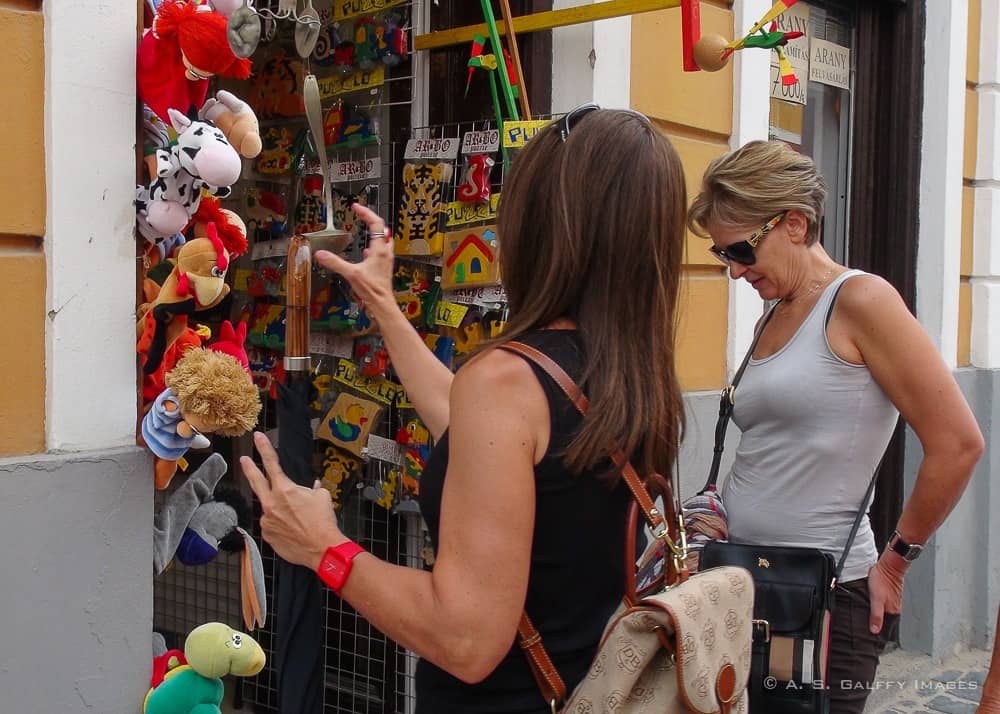 But you won't! That pair of cat-eye sunglasses with red frames that I didn't buy in Florence three years ago, still haunts me. I should have bought it right away, no hesitation. Lesson learned: if you see something you like when you travel, just buy it.
[2] Not checking where "near the city center" really is on Google Maps
Accommodation prices run quite high in the city center. Even the tiniest, ugliest rooms may cost a fortune. But the farther you go from the city center, the lower the prices get. So booking a hotel "near the city center" seems like the best compromise, right? Not really.
Near doesn't always mean close by. In fact, if you look on the map, you may discover that near can be actually quite far. This is one of the most common travel mistakes people make when booking a hotel room.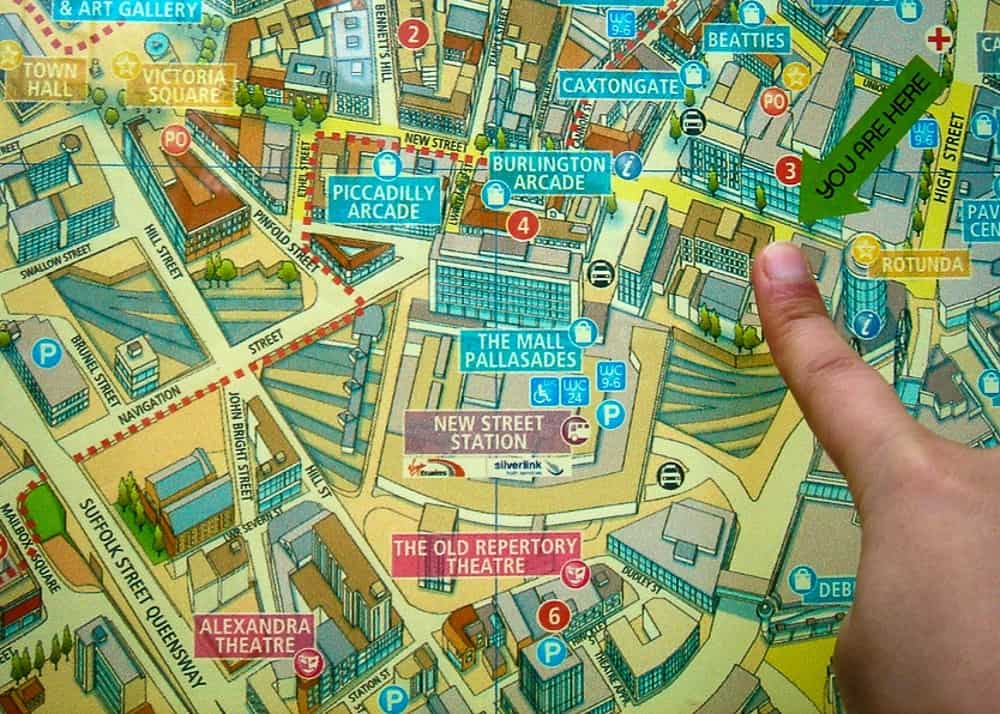 If your hotel room is a 20-minute bus ride from the city center, you may end up spending quite a lot on transportation. Not to mention the time you waste on commuting.
We've made the mistake of staying in apartments "right next to the city center" and discovered that the hustle wasn't worth the "savings." Besides, the convenience of being able to stop in your hotel room for a quick break during the day is priceless.
[3] Not reading reviews
The worst travel mistake you can make is not informing yourself ahead of time about the places you are going to visit. Not knowing what to expect is like having false expectations. Reading reviews for all the bookings you make (hotel rooms, tours, transportation, etc.) will give you a pretty good idea about what to expect.
I always read both bad and good reviews. Someone else's good review may be actually be bad news for you. Like the one I came across a few years ago when I was looking for a quiet hotel room in Barcelona: "This place is awesome! There are several nightclubs and bars just steps away from the hotel…"
It's also important to read the most current reviews. Things may change (for better or for worse) over time.
[4] Not taking taking enough cash with you when you go abroad
Traveling with cash may seems risky. There is always a chance of loosing it. Or being pickpocketed. But landing in a foreign country with little or no money in your pocket seems a lot riskier to me.
Most travelers prefer plastic for the sake of safety and convenience, but when you're traveling abroad, cash is king! Especially when you first arrive at your destination and you may need some cash to pay a train fare, catch a cab, or grab a bite to eat. Also, wherever you travel, you will encounter many places that accept only cash.
As a rule, I always take enough cash with me to cover for my minimum expenses, as if I didn't have a credit or an ATM card. If something bad happens and for some reason I can't use my cards, I always have enough cash for that trip.
[5] Over tipping
Tipping is considered the norm only in America and that's mainly because the restaurant industry underpays its workers. In Europe the gratuity is most of the times included in the check (service fee). If it's not included, rounding up the total to the nearest figure is enough. A 5% tip is normal in Europe and a 10% is considered big!
In Asia tipping varies. In countries like China and Taiwan, tipping is not only uncommon but it may be prohibited by law in some places. As a general rule, you should check the local tipping customs of each country before visiting it. So when you travel outside the USA, tipping 15%-20% is totally unnecessary.
[6] Not buying travel insurance
I never buy travel insurance. Don't really nee it. I always plan ahead, play smart and take good care of my health. Especially when I travel. I don't see any need to add another expense to the already high cost of traveling. It would be just a waste of money. Is this you? If it is, I think you should reconsider.
Not being travel insurance is one of the biggest mistakes you can make. I've learned the lesson the hard way a few years ago. We were getting ready to go on a two week cruise to the Caribbean. We were expecting this trip to go like any other ones: smooth and care-free. But this time it didn't.
The night before our departure, we've got a phone call from across the world that my father-in-law went into a come. So, instead of embarking on a trip to the Caribbean, we embarked on a plane to Romania to be with my father-in-law.
All our vacation plans went out the window and so did our hard earned money invested in it. Should I have bought travel insurance, I could have just rescheduled the trip for another time. Lesson learned: bad things can happen, so cover yourself up.
[7] Not informing your Credit Card company about your travel plans
One of the great advantages of using credit cards is the protection they offer against unauthorized charges on your account. But this peace of mind comes at a price. Because of the big financial damage they suffered over the years, the credit card companies began watching your charging habits very closely.
Lately, at the smallest suspicion of fraud, they will freeze your account. And nothing will raise suspicion faster than a foreign transaction. Be sure you inform your credit card company of your travel plans. It will save you a lot of time and frustration when you travel.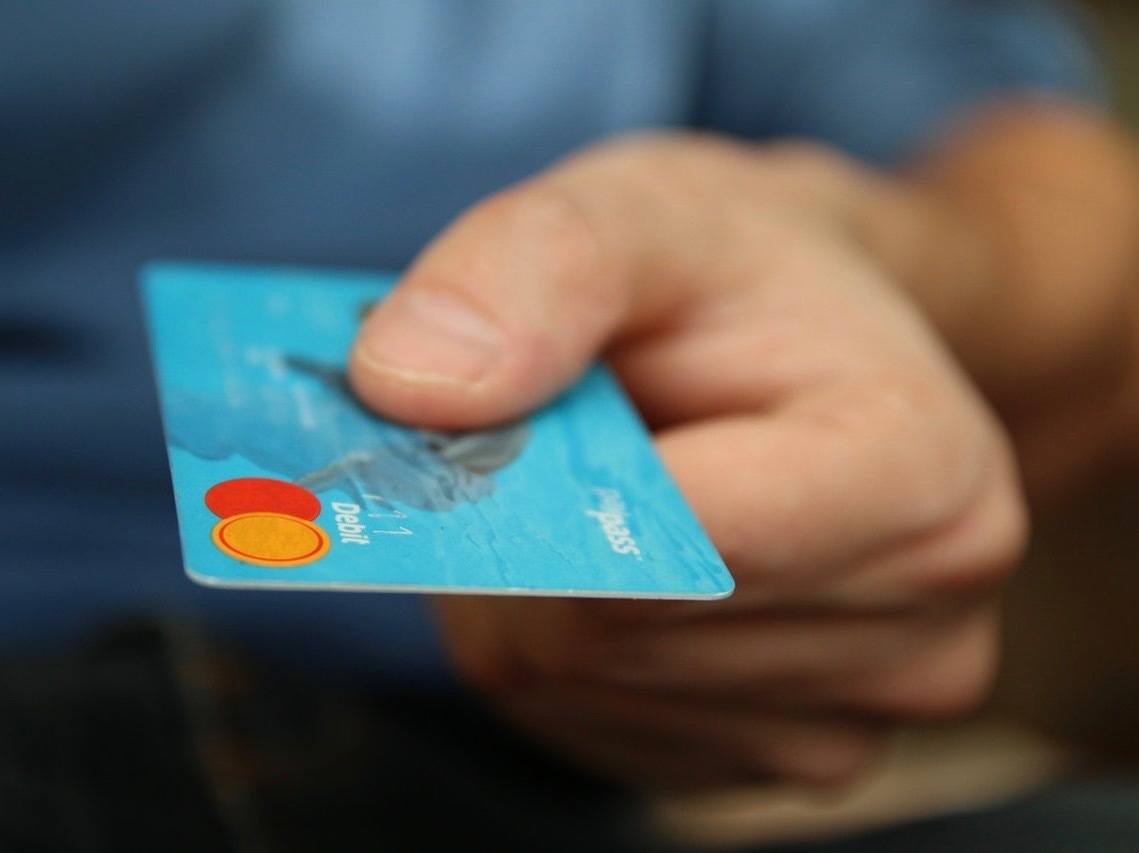 [8] Not bargaining for a lower price
Depending on where you are in the world, bargaining is either a part of everyday life or is considered a rude and offensive practice. Here in the U.S., every item we buy in a store has a fixed price that can't be negotiated. But in many other parts of the world haggling is expected, so vendors state their prices higher than what they expect to receive.
Bargaining is a great part of the travel experience, but knowing how to do it is important. There are a few basic rules that you should keep in mind before you begin negotiating:
Never start haggling for an item if you don't intend to buy it
Understand the reasonable value of the item in the market
Decide what you are willing to pay
And last, but not least, never speak first!
[9] Exchanging money at the airport
Every time I see people changing money in an airport, I can't help wondering if they really know what a big rip-off that is. It's true that many are willing to pay a little extra for the convenience of skipping a trip to their local bank. But is that worth paying 25%-27% more for the exchange?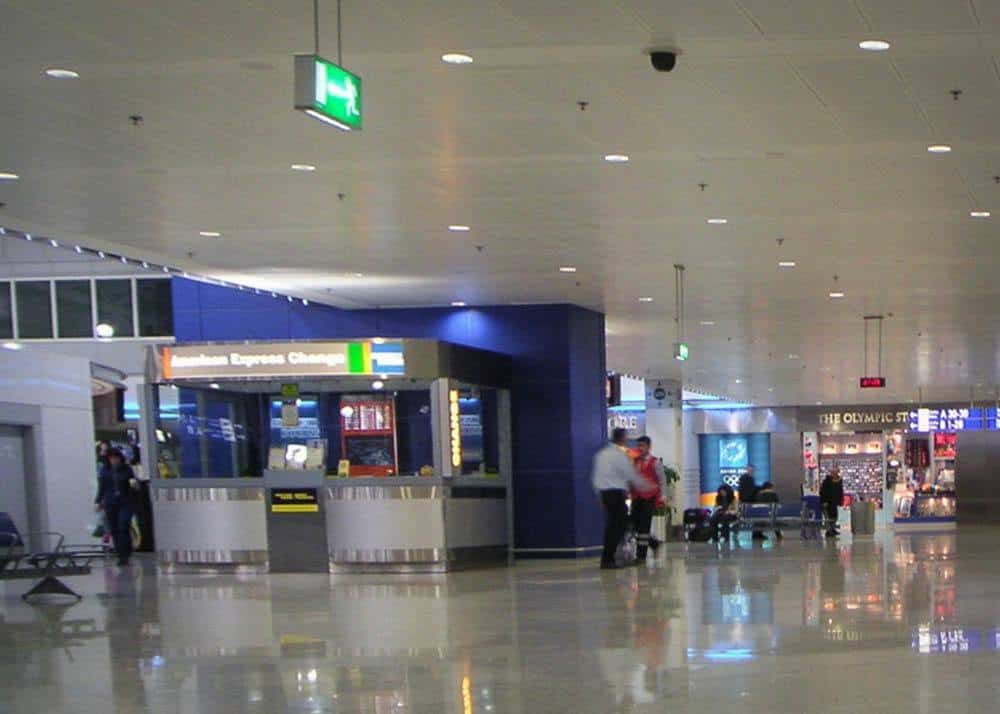 Changing money at the airport is one of the most common travel mistakes. The rate you pay for the currency is much higher than the official bank rate. There is also a service fee if you convert less than $500 into a foreign currency. And if it says "NO FEE," don't believe it. It simply means they are making their money by giving you an even worse exchange rate.
The best idea is to bring some local currency with you from home, which you can order from your local bank before your trip. Looking for an ATM machine in the airport is also an option, but there are not too many.
[10] Waiting in line at the big attractions
You can't avoid the crowds around popular attractions, but you can avoid standing in line for hours to buy tickets. For a small booking fee, you can order your tickets online, then go directly to the entrance at the appointed time.
Another option to avoid standing in line is to join a bigger group or a guided tour. Big groups always get priority at the tourist attractions. They usually arrive by bus, after being picked up from a hotel or from a meeting point.
The third option to avoid crowds is to hire a local guide. Of course the fee is higher, but it can save you a great deal of time. These guides have lots of connections and they may get you access to almost any attraction in town.
We tried this when we were in Istanbul and wanted to visit the Basilica Cistern. The ticket line was as long as the eye could see, so we decided to give it up. But just as we were ready to leave, a local guide approached us asking if we wanted to hire him and get to the front of the line.
Of course we said yes and in less than two minutes got inside (through a side door). That was one of the most enjoyable experiences we had in Istanbul. Our tour guide was funny, knowledgeable and seemed to know the right people in town, hahaha!
What are the biggest travel mistakes you ever made? Add them to our list in the comments section below and if you liked this post, pin it for later