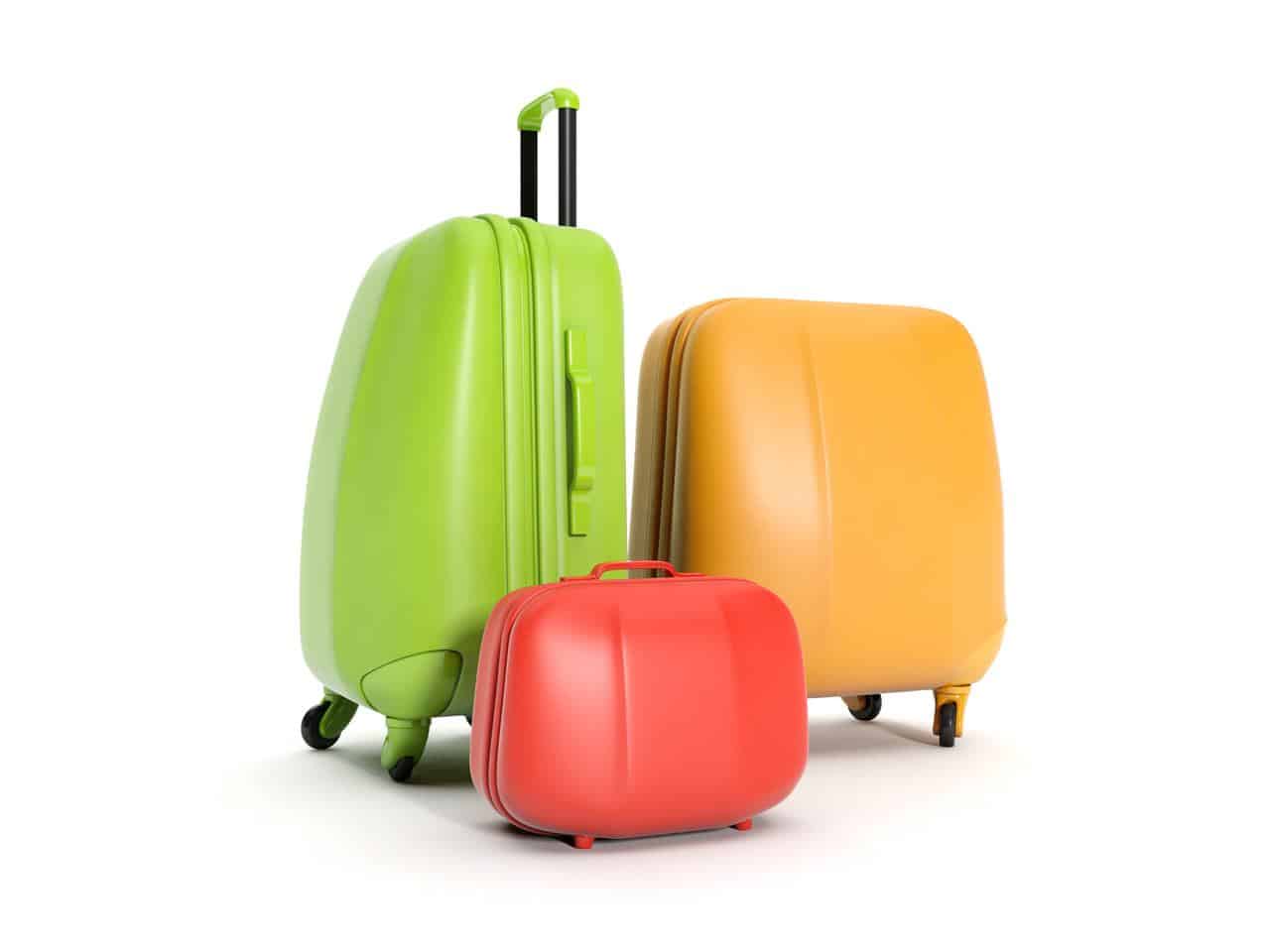 What is your worst nightmare when you travel? Mine is having my luggage lost. If you are one of the few lucky ones who never had their luggage lost, then you can't understand the stress and frustration you feel when your suitcase fails to appear on the baggage carousel. Believe me, nothing ruins your vacation like a no-show luggage!
Yes, the airline will offer you a compensation if your luggage is never found, but what about if it's found a week after you return home from your trip? You'll get a $50 check to cover for some emergency items the airlines considers you were entitled to buy, because your suitcase didn't arrive.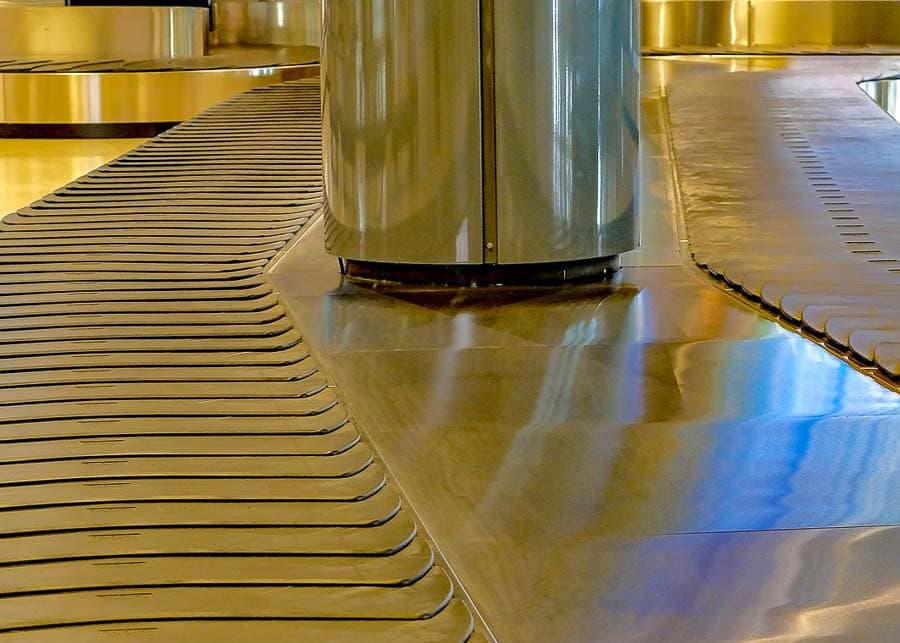 It happened to me once, on a trip to Prague. My bag arrived after 3 days. So I had to wear the same clothes I wore on the plane for 3 full days. Not pleasant, believe me!
So how can you avoid having your luggage lost? Unfortunately nothing! It's one of those things over which you have no control. That's why ReboundTag sounded like THE solution.
What Are the Chances of Your Baggage Getting Lost?
Research from SITA – the creators of the World Tracer System for baggage – found that 24.1million bags have been mishandled (lost and temporarily misplaced) in 2014. This figure that translates as 7.3 bags per 1,000 passengers. How is that for your reassurance?
The same research found that of the 24.1million lost bags, 49% went missing due to "transfer mishandling;" 15% because of "failure to load;" 15% due to a "ticketing error" and the rest due to a mix of tagging errors.

So what can you do to prevent your luggage from being lost? In July, 2014 ReboudTAG was created as a new technology to help recover lost luggage at the airport.
What is ReboudTAG Luggage Tracker?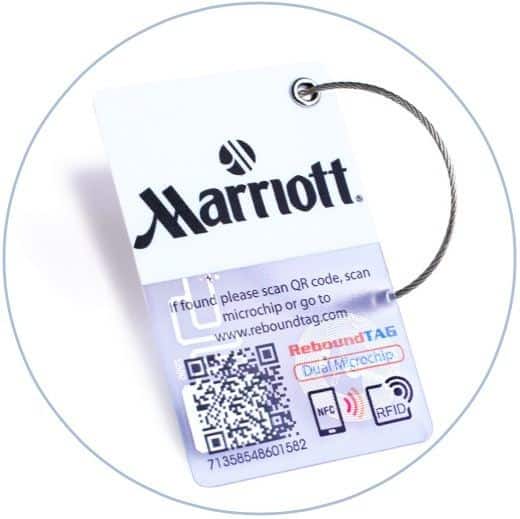 ReboundTAG Tracker is the first microchip luggage tag that works in all airports worldwide. This is achieved by using multiple layers of technology in a single tag and integrating with global baggage handling systems.
ReboundTAG Luggage Tracker has been showcased by Lufthansa at the Annual General Meeting of IATA (the international airline regulator), as a way of preventing lost luggage globally.
How is ReboudTAG Different From Any Other Luggage Tracker?
Two different RFID tags are used in ReboundTAG. One is a digital identifier that tells the system who the bag belongs to. The other can be reprogrammed with your travel details each time you arrive at a desk and check your bags.
ReboundTAG is also equipped with a printed barcode and number that can also be used. Best of all, should your bag get lost, you will receive an email or an SMS about the bag's location in real-time. After that, you will receive updates about the progress that is being made in re-routing your luggage. They will also tell you when the bag will be delivered.
How Much Does the ReboundTAG Cost?
Retail price for one ReboundTAG Luggage Tracker is $23.95, which includes 1 year membership. After this initial payment, you only pay the yearly membership fee of $4.99 per tag.
The membership includes unlimited use and unlimited updates from the company and the baggage handling company partners when the bag is found.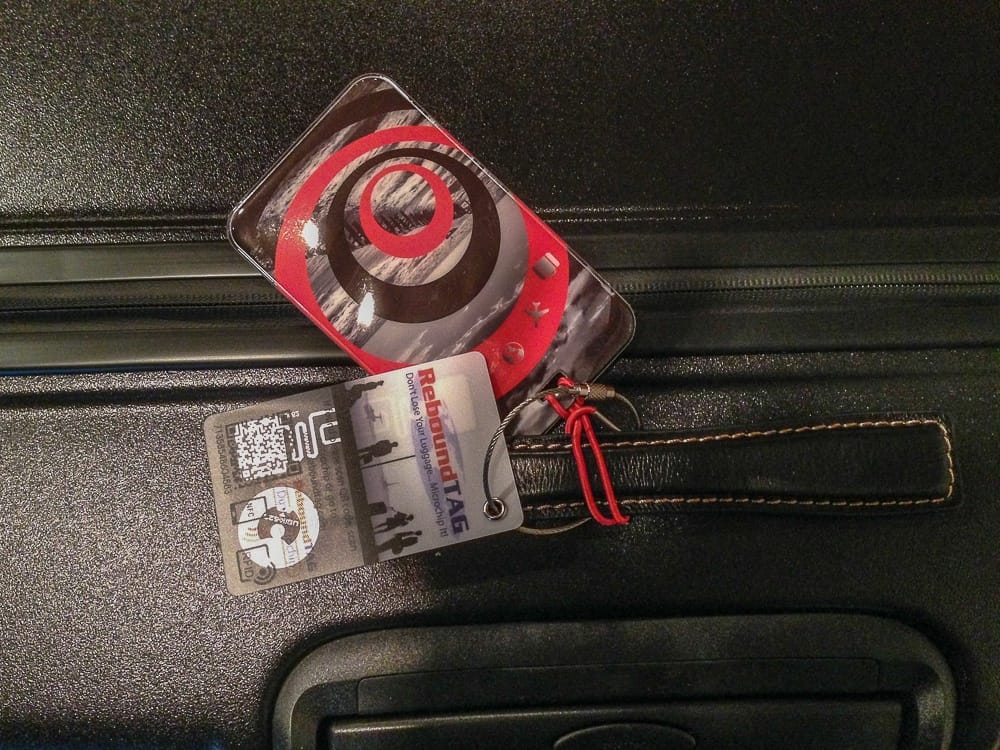 ReboundTAG Luggage Tracker was designed for travelers and companies alike. It means that a bag is protected worldwide when a person travels.
It is a sleek, sturdy and easy to attach tag, that will fit nicely next to your name tag on your suitcase handle.
What ReboundTAG Luggage Tracker Is Not!
ReboundTag is NOT an anti-theft device. If your luggage gets stolen, the microchip tag can easily be removed to prevent recovery. ReboundTag is intended to protect your luggage from being lost forever in the airport while you are traveling to/from your destination. It will also help you recover your bag faster if it's mishandled.
A Final Note
Since launching their products in 2016, ReboundTAG has gone on to win more awards than any comparable company, including being selected for the Amazon Launchpad Program, winning Best Luxury Travel Product worldwide from LUX Life Magazine, Most Innovative Tracking Product at the Global Business Awards hosted by Corporate Vision Magazine, and many more.
ReboundTAG has also brought out microchip stickers, keyfobs, laptop packs and more so that you can also prevent your smart phone and other possessions from getting lost.

FOR 10% DISCOUNT ON ALL PRODUCTS, GO TO: https://reboundtag.com/itemlist and enter the voucher "ANDA".
* Disclosure: ReboundTAG sent me this product for review. Nonetheless, the opinions expressed in this post are my own and have not been influenced in any way by the company.