10 Things I Learned from Traveling the World
          If you type "things learned from traveling" into the Google search, you'll come up with enough reading material for an entire week. Before I sat down to write this post I was curios about other people's approach to this popular subject. I noticed that in spite of the broad range of opinions, there is one common thread: people who travel don't remain stuck in their own ideas. They change, they evolve and learn something from their travel experiences. So, with this in mind, here is my rendition of this subject:
1. High expectations may ruin your trip            
      We all have expectations, lots of expectations. It's our human nature, whether we are aware of it or not. And when it comes to our vacation we feel entitled to have them. First comes the good weather expectation, the timely service, the nice hotel room, and the list goes on and on. But from the check-in line at the airport, to the lost luggage or the messed up hotel reservations, the realities of travel turn out to be much different than our idyllic calculations.  Expecting the unexpected may sometimes form of the most memorable part of your travel experience.
2. Your home is the best hotel you'll ever stay in            
       I don't know what other people settle for, but I'm very picky about hotel rooms. They have to be exceptionally clean, a decent size, not on the ground floor, to have a comfortable bed, an up-to-date bathroom and if possible a view. Do you think that's too much to ask? Apparently the hotel industry doesn't care too much about what you think, as long as people keep renting their rooms. Truth is that unless you are ready to spend a fortune on lodging, there is a very little chance you'll get what you desire. Sometimes, even if you pay more you may still not get what you want.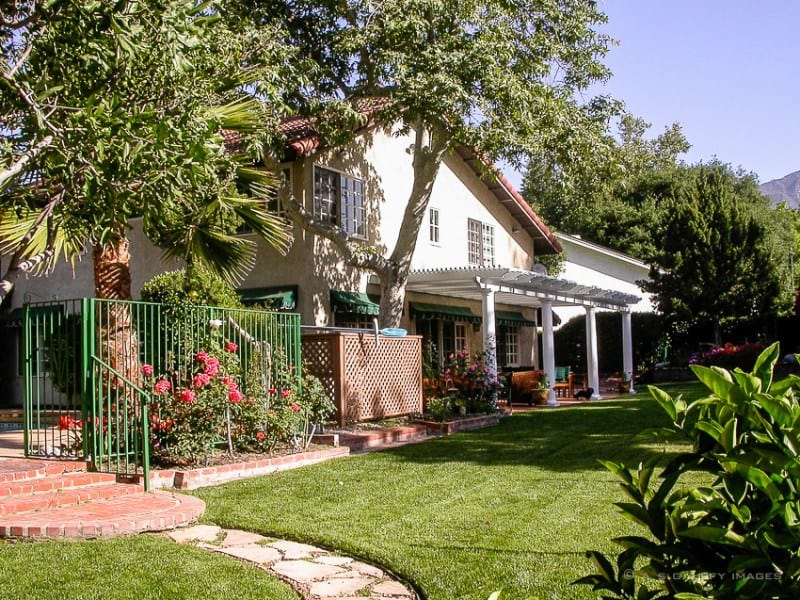 I don't think it's news to anyone that in New York city you can't even get a rat hole for $150/night. Or that in Paris a $260 room will  be barely O.K. In my 25 years of travel I've stayed in low and high end hotels, rental apartments, time share resorts, with friends and family, but have never been as comfortable as in my own bed or in my own home. 
3. Humans are neither good nor bad, they are just humans            
      Most of us worry about bad people when we travel, but the human population is not worse in some places than in others. People can do both good and bad things in different circumstances. In  fact, we met more good people than bad and  had some memorable experiences that we'll never forget.             
      On a trip to Sorrento we hired a motor boat to take us to the Island of Capri to visit the Blue Grotto. The Grotto can be accessed only through a tight opening in the rocky wall. Only dinghies and small rowboats can pass through the opening, so we had to leave our belongings on the motor boat and move to a dinghy to visit the Grotto. It was a very hot day and we were wearing only our swim suits. I was worried about leaving our loaded wallet on the motor boat, so I asked my husband to tuck it into his swimsuit. Swimming in the Blue Grotto is forbidden, but to our surprise at the end of the tour the boatman – eager to get some tip – told us we could get into the water for a few minutes. Without giving it another thought, my husband jumped head on. But as he was climbing back on the boat he looked at me, all pale, and said: "I think I lost my wallet". The boatman took us back to our motor boat, but offered to go back into the Grotto and dive for the wallet. I gave my husband a look of disbelief and couldn't help but think: "We can kiss this wallet good bye. Even if he finds it he'll never give it back to us." But to our surprise, 15 minutes later the boatman showed up with the wallet in his hand. My husband gave him all the cash he had in the wallet. I never felt more ashamed and humbled.
4. English is not an international language
         You may be surprised to hear that English is an international language only in the business world. But when you travel in the non-English-speaking countries you may find very little use for it. People working in the tourist areas tend to know it enough to deal with the tourists, but the great majority of the population on the street doesn't speak any English. So learning a few basic words in another language will always come in handy and will be greatly appreciated by the locals.
5.  Travel is addictive            
      Once you get into the habit of traveling, staying put for more than a few months at a time becomes a punishment. You start dreaming about new itineraries and find yourself making travel plans before you even have a precise destination in mind. The more places you see, the more you realize how little you've actually seen of this world.
6. Don't count your pennies while you are on vacation            
      I'm always worried about the money, but trying to stay on a budget when you are on vacation is both painful and difficult. For most us traveling is a reward for the hard work and sacrifices we make during the year, so a little splurge here and there is in order and will not break the bank. You can diet at home, but when you are in France you must enjoy the Foie Gras and the Champagne. Who knows when you'll be in France again.
7. Don't reject different opinions            
      People with different opinions are not necessarily stupid or stubborn. When someone is sure about something, your words won't convince them otherwise, so don't try to convert them.  Just hear the other side of the story and don't be afraid to be wrong sometimes. Can you imagine how boring this world would be if we all had the same thoughts and the same opinions?
8. Camping is best enjoyed when you are young              
      Camping has many benefits besides being the cheapest getaway. Among other things, it doesn't require much prior planning and gives you an opportunity to enjoy nature close-up. Back in 70's and 80's we used to go camping with our friends in very remote places and had a lot of fun. No showers? No problem! No comfort? Who cares?  But let's face it, camping is not the most comfortable way of traveling. Even the best organized campgrounds in the world are a far-cry for the comfort of a hotel room. There are some things that you'll mostly enjoy when you are young and camping is one of them. Ask me now if I'd want to repeat the experience and I'll say NO! But those great memories will never go away. 
9. The grass is always greener …            
      When we travel we always seem to notice the advantages that people have in other parts of the world, but seldom see the disadvantages. It's so easy to get carried away by the beauty of a place and forget that underneath the surface life may be very different. If you sometimes get ecstatic about a beautiful country and envy those who live there, you are not alone. Others feel the same way when they visit your country.
10. There is no place like home            
       Many Americans become disenchanted  with their country once they start traveling abroad. They discover a world that is not obsessed with achievements or material things, where people take more time to enjoy their life. For me though the opposite is true. The more I see the world, the more I appreciate this country that is now my home. United States may not be perfect and I sometimes worry about its future, but for now it is still the best place to live.