Paris is one of the most sought after destinations in Europe and that's not surprising. It's charming, rich in history, easy to walk, and very atmospheric. There is a lot to see and do in Paris, so if this is your first time here and you only have 3 days, you'll need a well planned itinerary.
Ideally, you should spend more time in the City of Lights to fully experience it, but sometimes a packed European itinerary doesn't allow for more time. When planning your first trip to Paris it's tempting to load up your itinerary. But unless you are very selective with your schedule, you'll burn yourself out very quickly.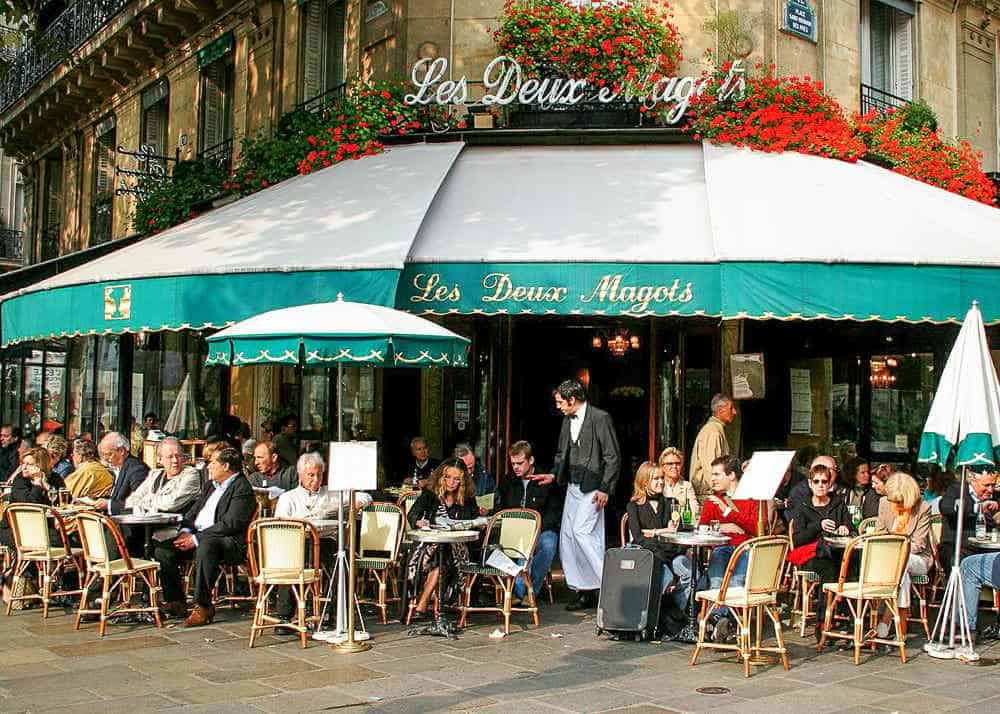 With that in mind, I've put together a 3-day Paris itinerary that will allow you to discover the city's most famous attractions without feeling rushed and overwhelmed. There are many other beautiful sites in Paris which I intentionally left out, as I believe they can be skipped if you only have a few days. Obviously if you have more time, you can also include these attractions and maybe even take some day trips from Paris.
3-DAY PARIS ITINERARY FOR FIRST TIME VISITORS
Day 1: Arc de Triomphe, Louvre, Eiffel Tower
Day 2: Latin Quarter, Notre-Dame, La Sainte-Chapelle, Sacré Coeur
Day 3: Musée d'Orsay, Dôme des Invalides, Saint-Denis Basilica, River Cruise


PARIS ITINERARY DAY 1
1. Arc de Triomphe de l'Étoile
Start your walk at the Arc de l'Étoile – the monument honoring those who fought and died for France. From here head east toward the Place de la Concorde, one of the major public squares in Paris.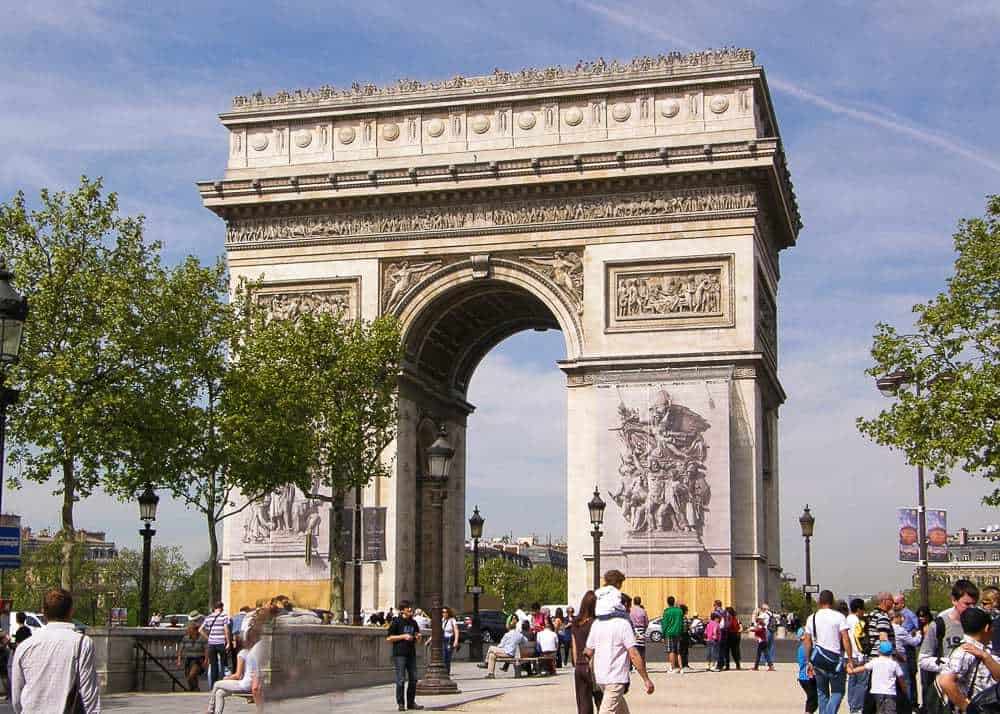 At the center of Place de la Concorde you'll see the Obelisk of Luxor – a gift to France from the Ottoman rulers of Egypt in 1829. Place de la Concorde was the filming locations of the final scene in The Devil Wears Prada (starring Anne Hathaway and Meryl Streep) – one of the movies you should watch before coming to Paris.
After passing through Place de la Concorde, continue to the Tuileries Gardens, which once belonged to Catherine of Medici (wife of Henry II). This place has always been a popular retreat in Paris, so if you need a break, this is a great place to relax.

At the east end of the Tuileries you will see the Arc de Triomphe du Carrousel which commemorates Napoleon's victory in the Battle of Austerlitz.
From the Arc de Triomphe de l'Étoile to the Arc du Carrousel there are roughly 3 miles, so depending on how many stops you make along the way, it may take you 2-3 hours to walk between these points.
2. The Louvre Museum
Just one street crossing away from Arc du Carrousel is one of the world's most famous art museums: the Louvre. If you want to visit the museum you can stop here, but don't plan to visit everything in one visit. It's one of the things you should avoid on your first trip to Paris.
Visiting the Louvre may easily take an entire day and since you only have 3 days in Paris, I would suggest you limit your visit some of the main sites.
You could visit the Apollo Gallery (where the crown jewels are kept), the Mona Lisa, Venus de Milo, and the Winged Victory.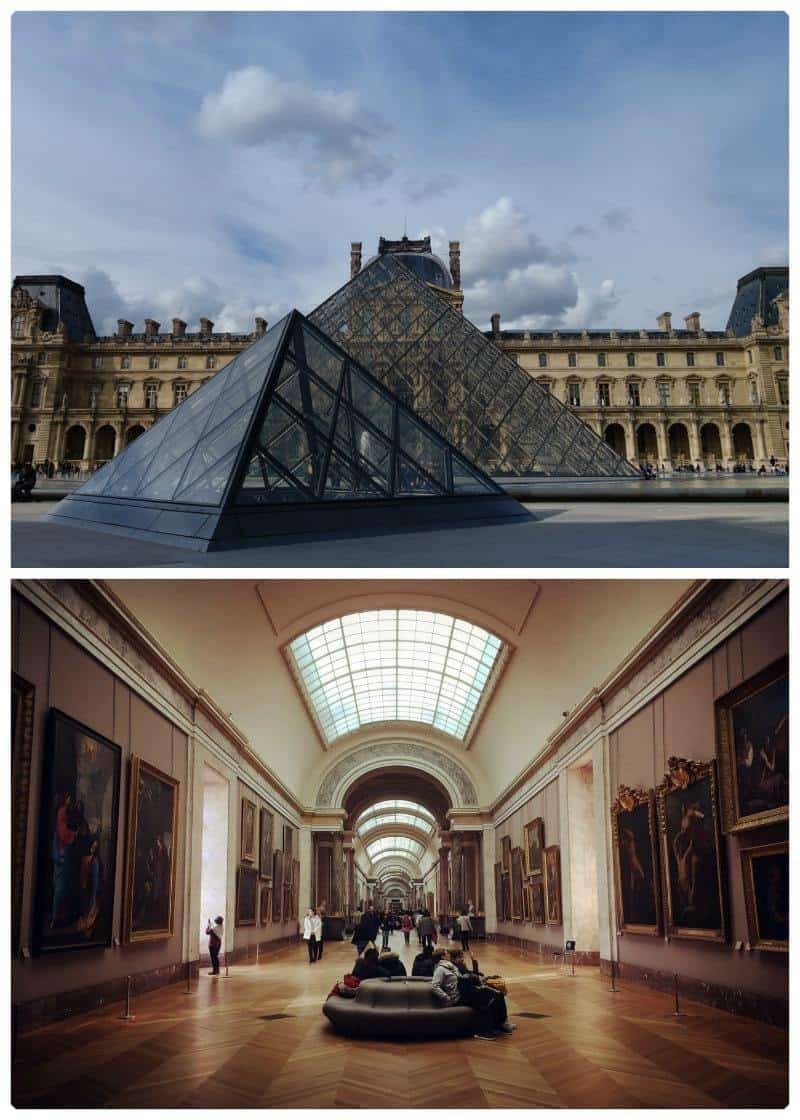 TIP: On Wednesdays and Fridays the Louvre stays open till 10 p.m. If you come to the museum after 6 p.m., chances are you'll have the rooms all for yourself.
The lines to visit the Louvre can be very long. So rather than waiting for hours to get inside, book your tickets online in advance at the Louvre official website, or purchase a Skip-the-Line Guided Tour that will take approximately 2 hours.
If you have any extra time after visiting the Louvre, consider dropping by the Galeries Lafayette. This is one of the most beautiful department stores that you will ever see. The enormous stained-glass dome at the center of the store is definitely worth a little detour.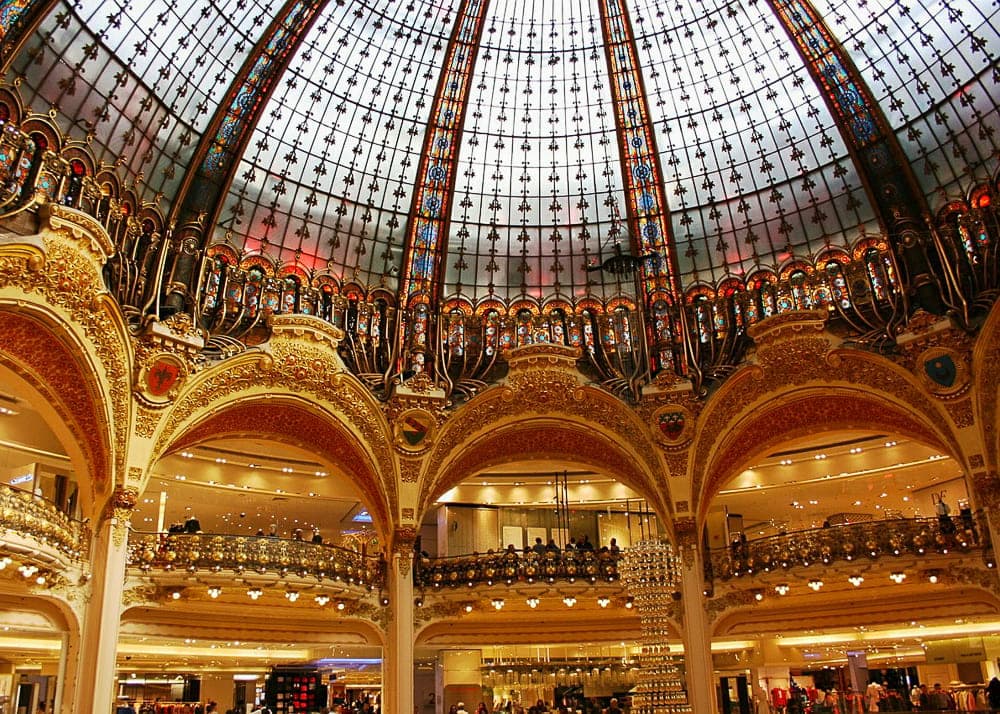 READ NEXT: What to Buy in Paris: 15 Souvenirs You'll Just Love!
3. The Eiffel Tower
What better way to end your first day in Paris than a visit to the Eiffel Tower? This easy recognizable landmark is at the top of every travel bucket list for Europe. Therefore there are always long lines, if you want to go up.
My favorite spot to view the Eiffel Tower is from Trocadero. This large square that sits on the hill of Chaillot is the perfect place to photograph the Tower. Especially in the evening, when the city lights glitter in the background.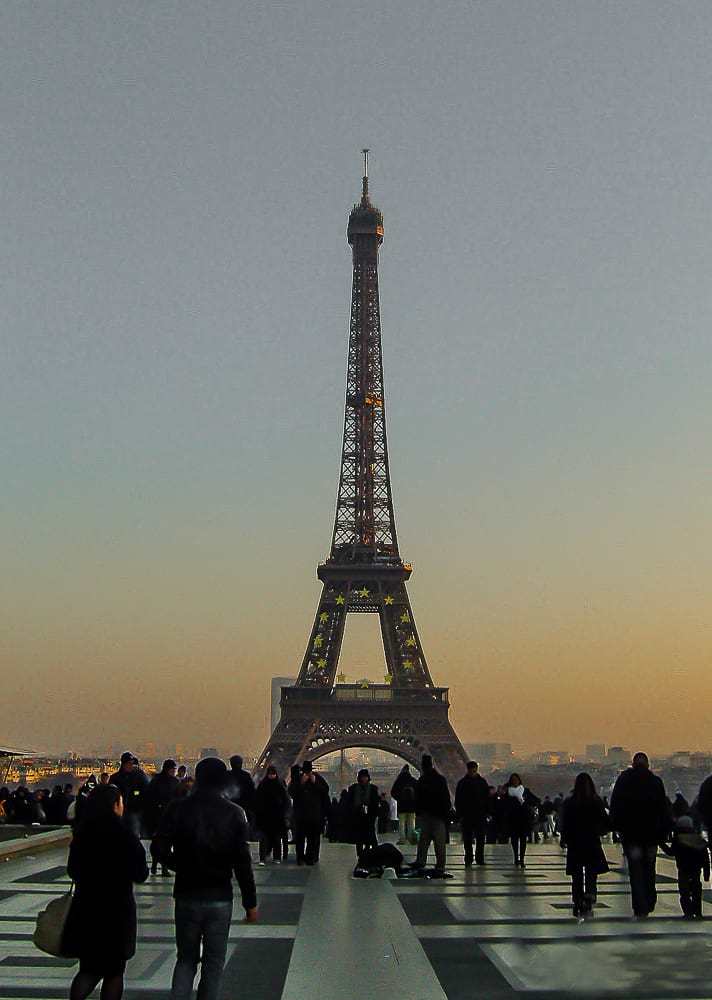 After you take it all in, you can start walking toward the Seine River to reach the Eiffel Tower itself. Unfortunately, the lines at the Eiffel Tower can also be huge (2-3 hours sometimes).
There are two ways to get to the top of the Eiffel Tower: you can either climb the stairs (much shorter lines, but more tiring), or you can take the elevator.
PARIS ITINERARY DAY 2
1. The Latin Quarter
If there is one thing you shouldn't miss in Paris is the Latin Quarter (Quartier latin). This district has always been the epicenter of bohemian Paris. Here you'll find a many historic buildings and monuments, lots of restaurants and cafés, and some very fascinating book shops.
Make sure you stop by the famous Shakespeare & Company, the English bookstore that was once the meeting place of the likes of Ernest Hemingway and James Joyce.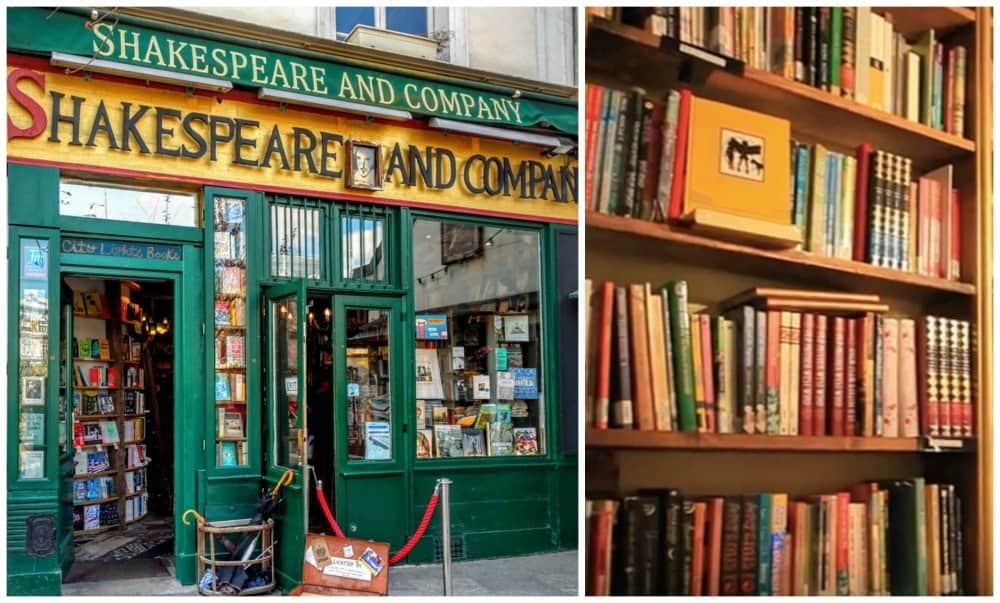 Some of Paris's most astounding cathedrals are also in this area and two of them should definitely be on your 3 day itinerary.
2. Notre-Dame Cathedral
Updade: No matter how many times I went to Paris, I could never skip this Gothic masterpiece that keeps watch over the Seine River. Unfortunately, in April 2019 a massive blaze devastated large parts of the Notre Dame Cathedral.
Notre Dame de Paris is located on Île de la Cité, one of the two remaining natural islands in the Seine within the city of Paris (the other being the Île Saint-Louis). The church's magnificent façade can be seen from far away, but the details in the sculptures and the famous gargoyles at the top become obvious only as you get close to it.
Before entering the cathedral, take time to go around and look at the outside of the building and the beautiful rose window.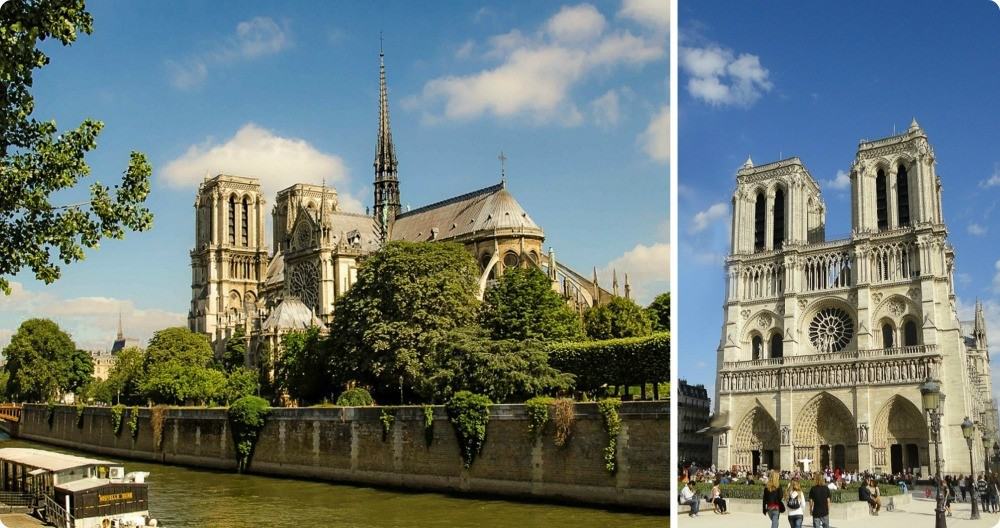 3. La Sainte-Chapelle
Also on Île de la Cité, just a few minutes walk from Notre Dame, is the beautiful Sainte-Chapelle. This royal chapel is located within the walls of Palais de Justice (formerly known as Palais de la Cité), the former residence of the Kings of France until the 14th century.
To visit the chapel you have to get through the security line at Palais de Justice. After passing the security line, you enter the chapel's first level which is nice but not very spectacular.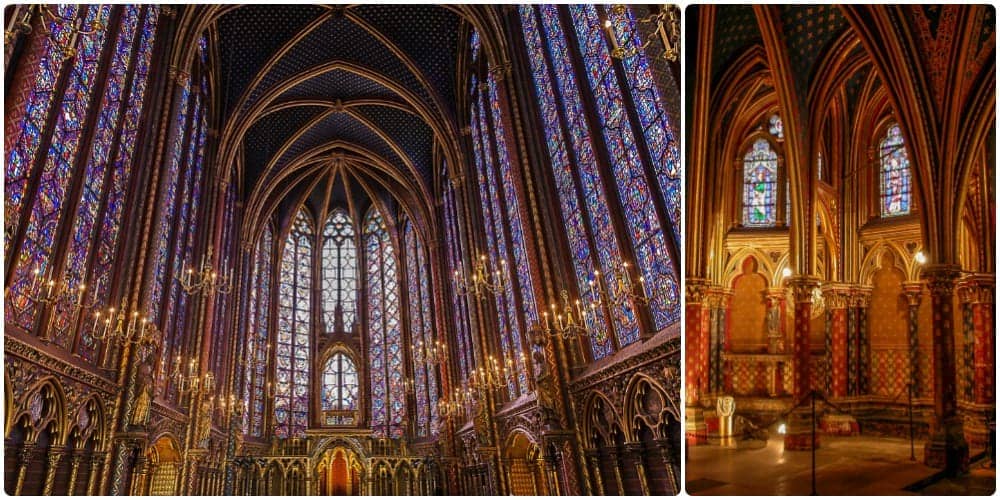 There are plastic folders everywhere, in different languages, telling the story of the place. Don' miss them as they have valuable and interesting information not just about the church but also about Paris.
From this floor you begin ascending a narrow spiral staircase toward the second level. As you enter the second level, the ceiling opens up into the most brilliant display of color and light.
I can't really describe the feeling I've got when I first saw La Sainte-Chapelle. It's like walking into a surreal space with ever changing colors and kaleidoscopic patterns. The chapel is stunning display of stained glass – 15 windows depicting over 1000 scenes from the Old and New Testament.
4. Sacré Coeur Basilica
From here head to Montmartre, a large hill in Paris that gives its name to the surrounding district. At the top of the hill you can visit the iconic Sacré Coeur de Montmartre, another famous church in Paris that you shouldn't miss. There is no view of Paris like that from the dome of the basilica.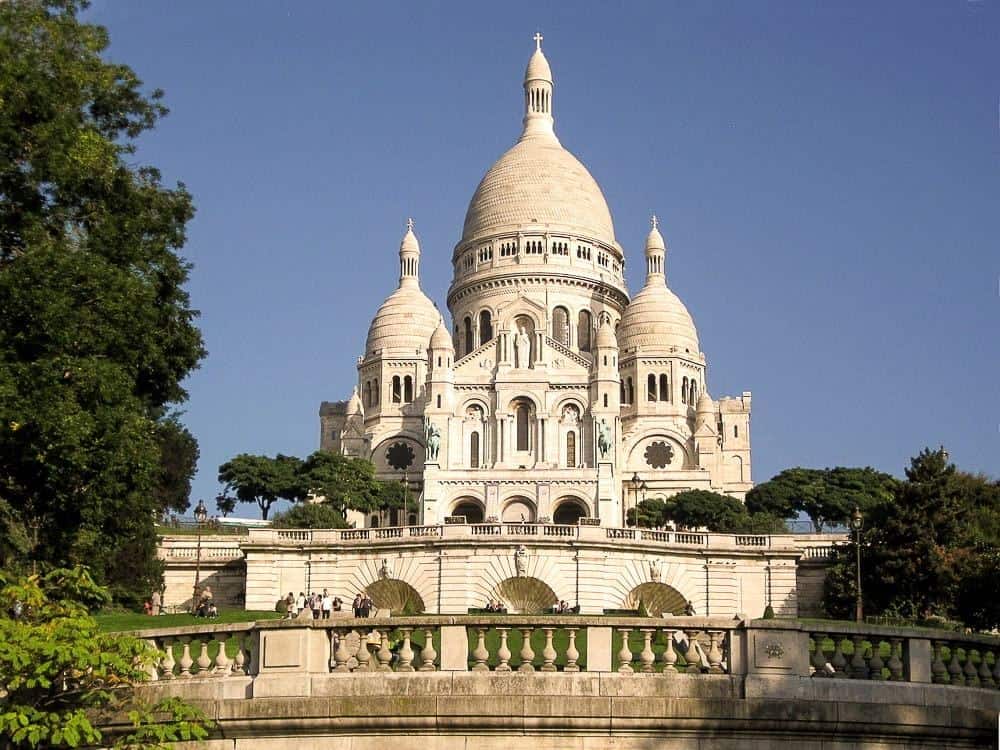 Montmartre is all about atmosphere: narrow streets, bohemian art galleries, street painters and chic restaurants. Parisians consider Montmartre a heaven of peace and many of them wouldn't live anywhere else.
Walking through Montmartre feels like walking in the footsteps of Renoir, Matisse, Picasso and the other artistic figures who revolutionized the late 19th and early 20th century painting. Besides the beautiful Sacré Coeur, Montmartre is also home to the Moulin Rouge, Paris's famous cabaret.
PARIS ITINERARY DAY 3
1. Musée d'Orsay
You can start your 3rd day in Paris with a visit to one of the richest and most exciting museums in the world: Musée d'Orsay. Its exclusive Impressionist art collections containing works by Matisse, Monet, Degas, or Van Gogh can be overwhelming.
It's almost impossible to see the entire museum in a single visit. If this is your first time here, it's best to focus on one or two wings at the most.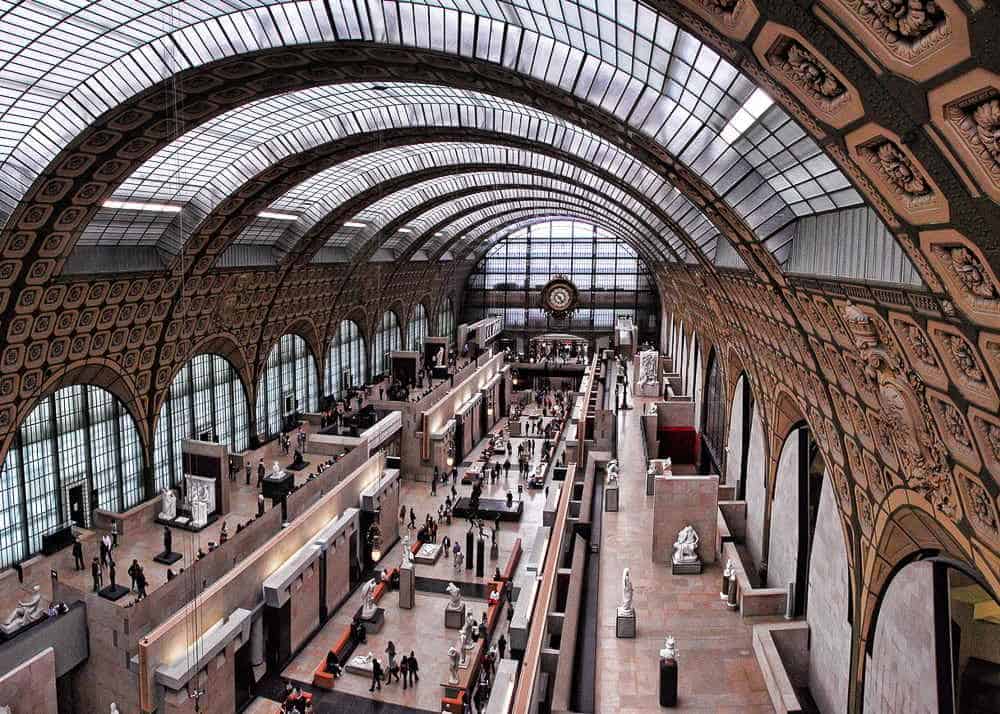 The museum building has a very interesting history. It was originally Gare d'Orsay Station and served as the terminus for the railways of southwestern France until 1939. During World War II, it became a mail center.
Over the years, the building had many other roles: a temporary hotel, an auction house, and even a film set. Before becoming an art museum in 1986, it even survived a demolition attempt. The building still feels very much like a train station, with its huge clocks and wide open spaces.
2. Napoleon's Tomb and the Dôme des Invalides
Most people go to Dôme des Invalides just to visit Napoleon's tomb, but there is so much more to this monumental structure. The large complex of 17th-century buildings was initially designed for the care of disabled veterans and as a place of worship. Parts of the building were later converted into Musée de l'Armée and into a tomb for Napoleon I.
This is one of the world's most fascinating military museums, but I didn't include it in your 3 day itinerary since your time in Paris is too short. If however you are planning to return for a longer trip, make sure to add it to your must-see list.
Even if you don't have military inclinations, the artifacts on display will amaze you. You'll also find out a lot about France's tumultuous history and the many wars it fought.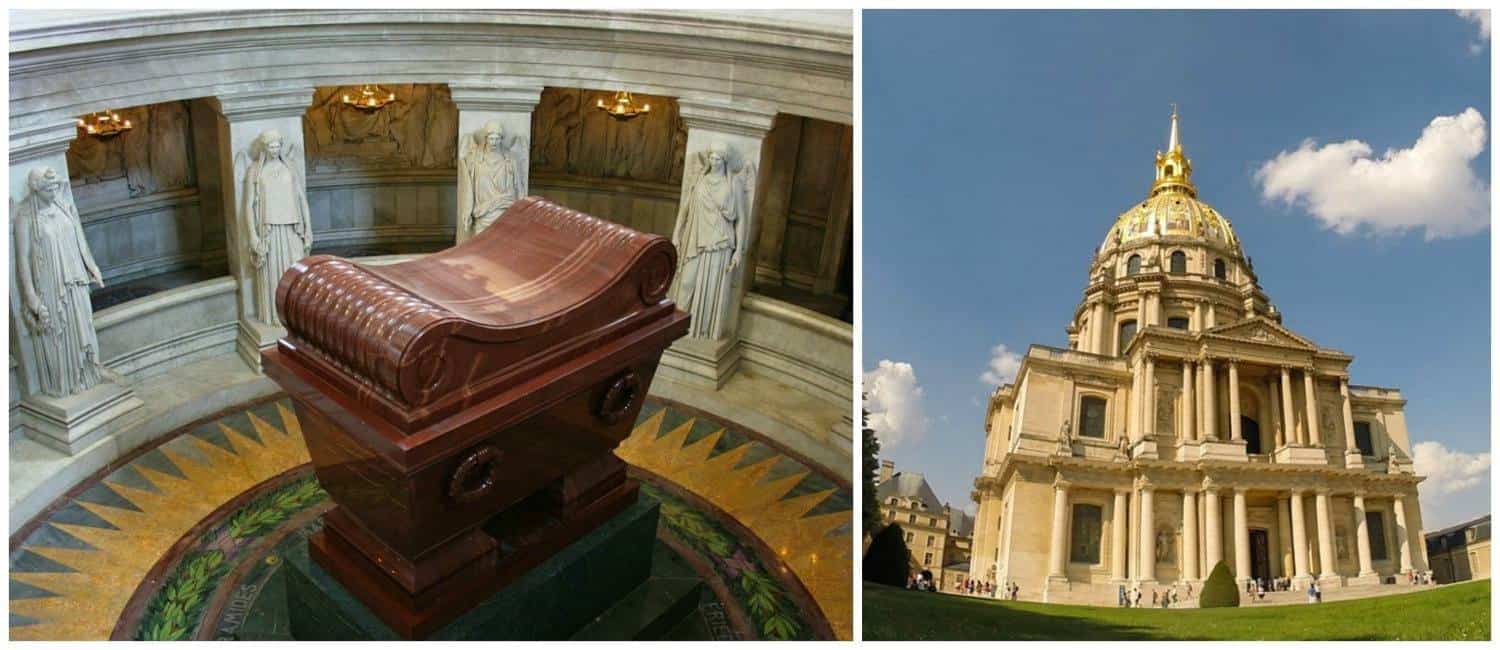 TIP: Book your guided tour for Napoleon's tomb online and skip the lines:
3. Saint-Denis Basilica
If this is your first time in Paris, you might not be aware about the historic importance of St. Denis Basilica. I included it in your 3 day Paris itinerary because I believe this is one of the most grandiose and important royal necropolis in Europe.
The cathedral is the burial place for most of the kings and queens of France. From the 6th to the 19th century, 43 kings, 32 queens, 63 princes and princesses, and 10 historical personalities have been buried here. There are over 70 statues marking the final resting place of some of France's most important figures. I have only seen grandiose crypts at the Capuchin Church in Vienna.
Beneath the cathedral's floor lies the crypt, where you can see the remains of Saint-Denis, patron saint of France (martyred in 250 AD). Also in the crypt are the tombs of Louis XVI and Marie-Antoinette, who were beheaded during the French Revolution.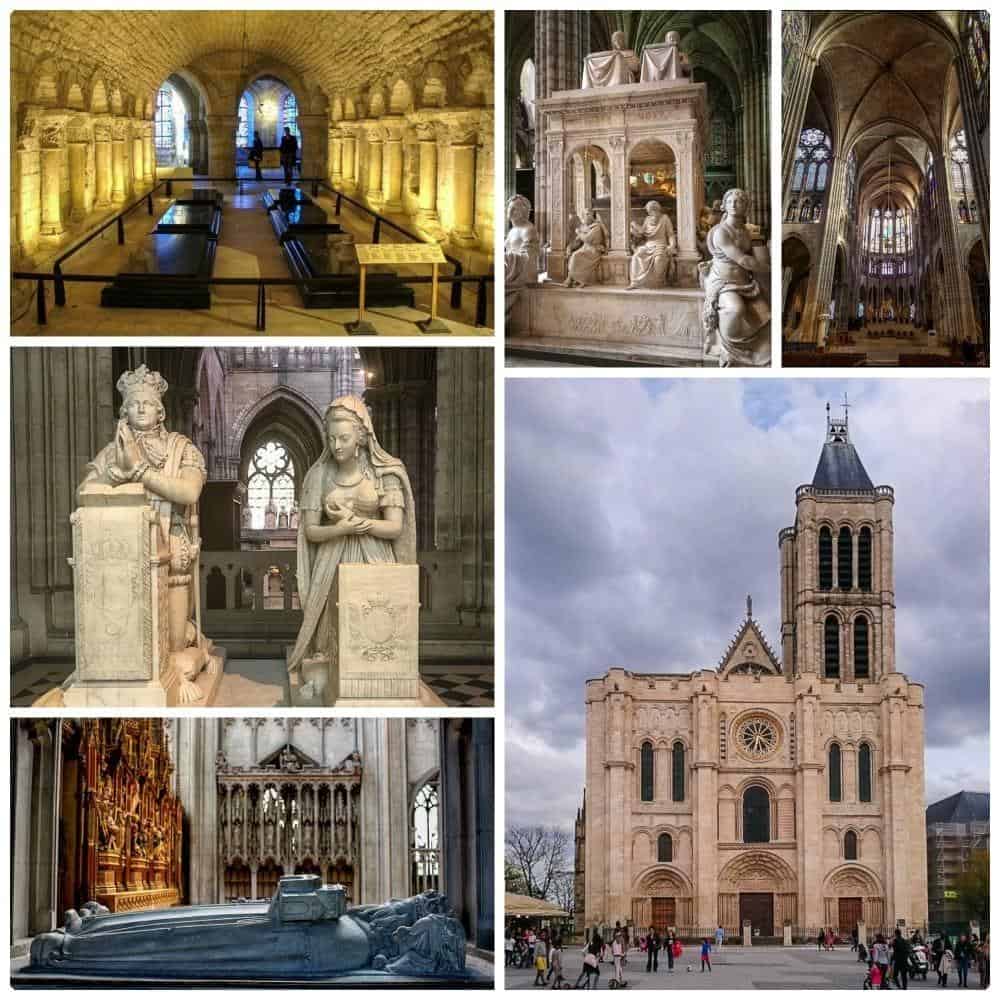 Located in a small suburb just North of Paris, this gem is often overlooked by visitors, which is a pity. For history buffs St. Denis Basilica is an absolute must and totally worth the short trip outside the city limits.
TIP: If you decide to tour the Saint Denis Basilica, you can book your tour here:
4. Boat Tour on the Seine River
What better way to close your three day visit to Paris than a boat tour on the Seine? Pass by the Eiffel Tower, the Louvre, Notre Dame, the Musée d'Orsay and get one more look at the city's iconic sights.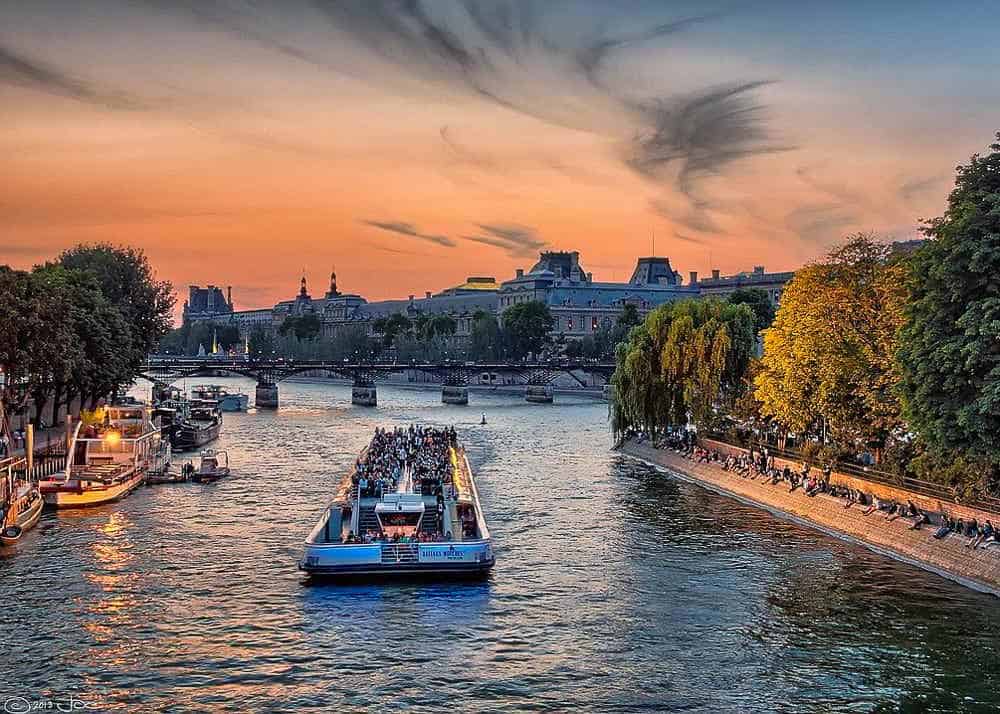 There are many options to choose from for a boat tour in Paris. From Hop-On-Hop-Off to a luxurious dinner cruise, you can pick whatever fits your budget and lifestyle.
Sites You Can Skip If You Only Have 3 Days in Paris
Paris certainly has countless attractions that are worth checking out. In fact, many of the sites are so popular, that missing them will make you feel like you haven't even been in Paris. But there are also some famous places that you can skip if you only have 3 days in Paris, so here is what you can leave out of your itinerary:
The Catacombs
Seeing the over 6 million skeletal remains stacked in an underground ossuary is certainly a unique experience. But unless you are visiting Europe off-season, when Paris sees way less visitors, I would skip the Catacombs.
During the peak season the lines for the Catacombs are endless (2-3 hours wait) and the narrow tunnels are crowded and stuffy. This is definitely not a good place to visit in summer!
The Palace of Versailles
The Palace of Versailles is definitely worth seeing if you are in Paris, but not if you only have 3 days. Between the ride itself (40-45 minutes), the long lines at Versailles and the time you'd need for visiting the Palace, you'd be spending probably an entire day on this trip.
The Top of the Eiffel Tower
Before deciding whether to go up the Eiffel Tower or not, you should be aware that you will be competing with 19,500 other people who want to see Paris's landmark on every single day. You could easily spend 2-3 hours standing in line.
But if you don't want to leave Paris without seeing the Eiffel Tower up close and personal, you can book a special tour below. With this tour you will not only skip the ticket line, but also get priority access on 2nd floor.
Museum Pass vs. Paris Pass
Both passes are designed to reduce the costs of visiting Paris in a short time period. In order to decide which one works best for 3 days in Paris, you need to now what's covered under each pass.
The Museum Pass covers the entrance fee for over 60 attractions and can be bought for 2, 4 or 6 days (from $65).
The Paris Pass is more expensive ($120) but way more complex. It includes all the attractions covered by the Museum Pass covers, plus free transportation in Paris. The big advantage of the Paris Pass is that it helps you skip the lines.
How to Get Around Paris in 3 Days
If this is your first time in Paris, getting around the city will seem intimidating. Public transportation works great in Paris, but deciphering the metro maps is not always easy may take too much of your precious time.
Instead of spending precious time asking for directions in Paris, I suggest buying a 3 day ticket for the Hop-on Hop-off Bus. This ride will help you get acquainted with the city and give you an idea about the most important landmarks. I find this to be the best way to explore any new city we travel to and Paris is no exception to this rule.
Best Time to Visit Paris
Paris is not the same at every time of year, so before you decide when to schedule your 3 day trip you need to know what to expect during the different travel seasons.
Summers are beautiful in Paris, but during the day time it may get a little hot. Also, most Parisians leave town in summer, so you'll have more tourists around than locals.
Fall and Spring in Paris are absolutely beautiful. The weather is good, the prices are a bit lower and crowds are smaller, so September-October and April-May are probably the best time to visit Paris.
Winters are not that great in Paris. Between November and Mark the city seems sad, although not deserted. There are always people around in Paris, even during the coldest and rainiest days.
We have visited Paris several times during the winter and late fall and the experience wasn't that great. On the plus side, January and February are the cheapest months to visit Paris, in terms of hotel and airfare prices.
Practical Tips for Visiting Paris
Safety Tips
Overall Paris is pretty safe, but like in any big city around the world you should exercise common sense and be aware of scams and pickpockets. Major crime is not an issue in central Paris. Here are a few things to consider for your safety:
don't walk down poorly lit streets at night
don't go near/through gardens at night
be aware of your surroundings when you are withdrawing cash from an ATM (and don't do that at night)
don't venture outside the city late at night and if you have to return to your hotel from a late night show, take a cab rather than using the metro
lock your passport and valuables away when you leave your accommodation and don't carry them with you
Other Tips for an Improved Experience in Paris
Parisians are very formal, so don't expect to start up a conversation with a stranger in a cue, like you would in America.
Say hello and good-bye (bonjour and au revoir) any time you enter/leave a store or a restaurant. Failing to do so is perceived as very rude and may attract a rude treatment in return.
Be sure to use the bathroom whenever you are at an attraction or in a restaurant. Free public restrooms are rare and usually very dirty in Paris.
Know your hotel's name and address. It seems obvious but there are multiple Marriott's (or whatever) in Paris and things can get confusing with the language barrier.
Where to Stay in Paris
As you may expect, there is no shortage of accommodations in Paris. Over the years we have visited the city many times and stayed in different places and neighborhoods. We tried hotels, bed-and-breakfasts and apartments. We even tried some unusual hotels in Paris.
Ideally you should try to find lodging as close to the city center as you can, in order to avoid commuting. Unfortunately Paris hotels tend to be very expensive, especially in the more upscale neighborhoods. That's why I think you have a better chance to find a good deal by using VRBO or Airbnb.
You can also take a look at the listings for Paris on Expedia. Besides hotels, they also have apartments and hostels. I use Expedia quite often when I travel and it always game me good prices.
If you found this article helpful, pin it for later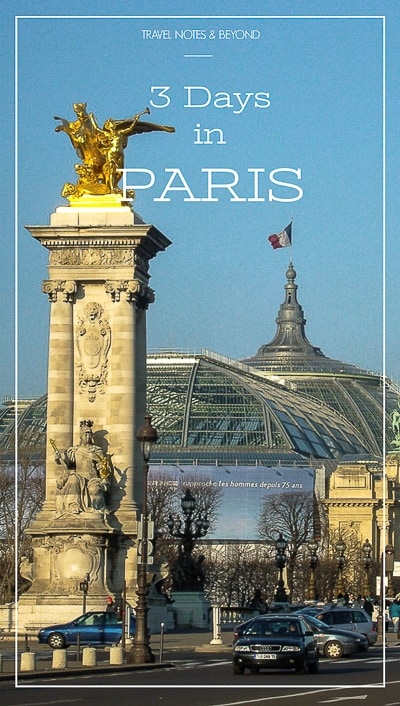 YOU MAY ALSO LIKE: