Ah, Paris! What's not to like about it? From its bohemian atmosphere and historic monuments to its distinctively French products, the City of Lights has plenty of temptations. So if you have enough room in your luggage and wonder what to buy in Paris, here are some non-touristy souvenirs worth bringing home with you.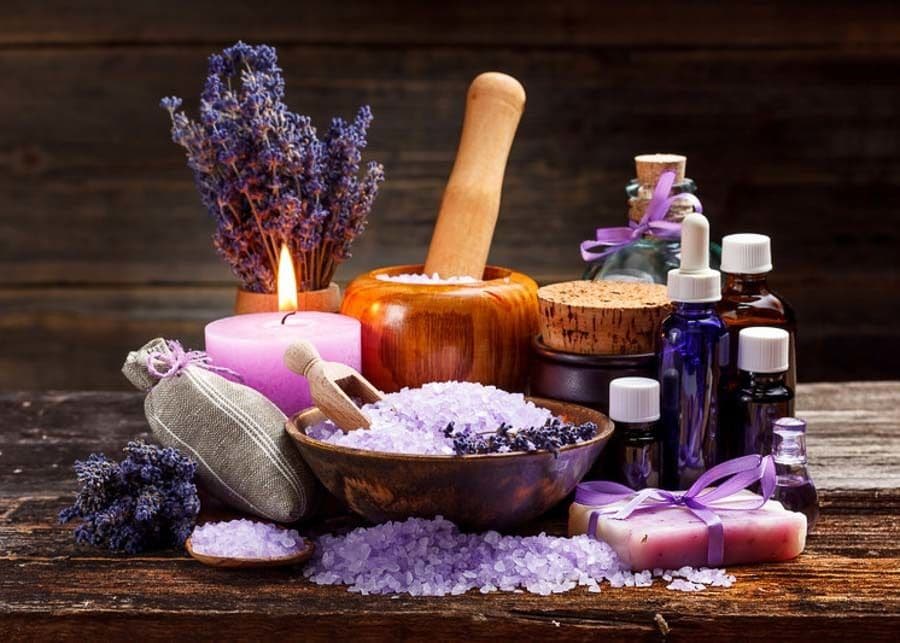 WHAT SOUVENIRS TO BUY IN PARIS AND WHERE TO FIND THEM
1. A French Beret
Truth be told, you won't see many Parisians wearing berets with their everyday cloths these days. Nonetheless, one of the first things I wanted to buy from Paris was a beret.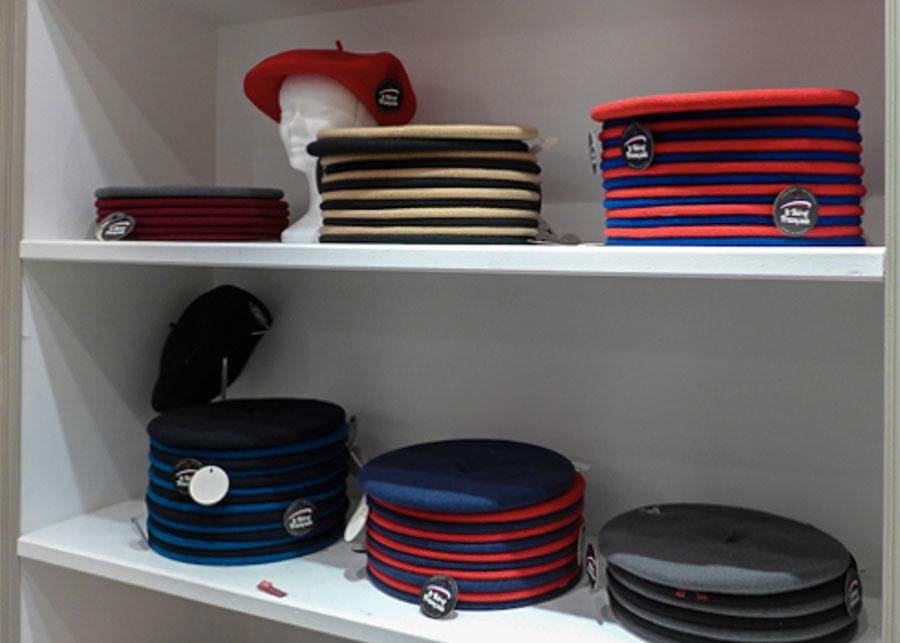 These headpieces were quite popular in France back in the 1920s and 30s, but in the last decades they've become an eccentric accessory. If you see someone wearing a beret today it's either because they are trying to make a statement, or just want to look old-school glamorous.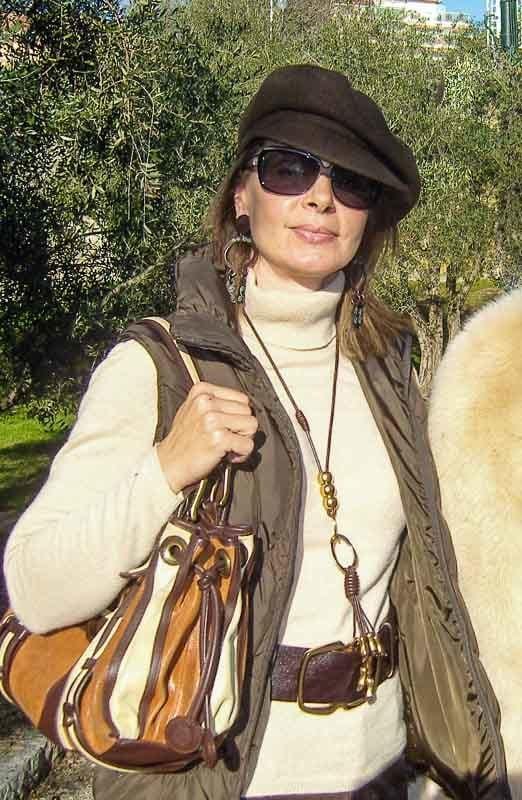 You can find French berets just about anywhere in Paris. I bought a couple of them in a souvenir store on the Rue de Rivoli, but I have also seen them at the outdoor French markets in Paris. They run anywhere from 5€ to 10€.
2. Macaroons
You may be wondering if it's worth bringing macaroons as a souvenir from Paris. Or if they'll even survive the journey home. After all, they sell macaroons in pastry shops all over the world, don't they?
Well, let me tell you: if you haven't tasted the ones they make in Paris, you may not know what real macaroons taste like! So why are they so special?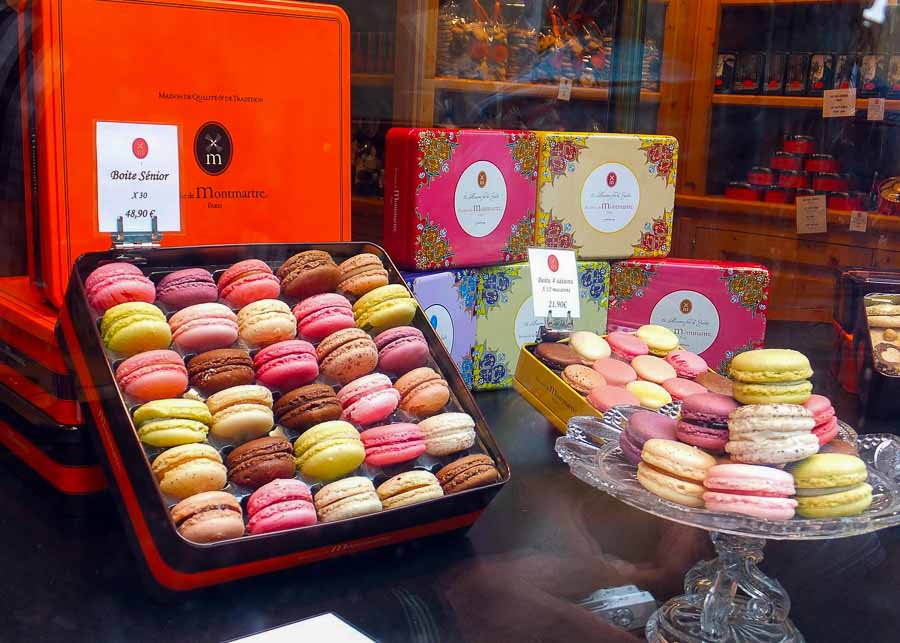 First of all, they are are not mass-produced. Second, bakers in France don't use too many artificial colors and flavorings when making macaroons. Also, macaroons in Paris always seem fresh. Unlike the ones you'll buy in the U.S., which may be shipped frozen from overseas.
You can find macaroons in many bakeries in Paris. However, if you are looking for an outstanding experience, you should go to a pastry shop dedicated to macarons, like Ladurée, or Pierre Hermé.

3. Canned Foie Gras
Every time we go to Paris I buy as much canned foie gras as I can carry home. It's a rare delicacy I like sharing with my friends and family at Christmas time. It's also a great gift that most people appreciate receiving.
You can find Foie Gras in many specialty stores around Paris, and even in some open markets. We also found it at Fauchon and some other boutique stores, but it was quite expensive. Fauchon does have nice packaging though.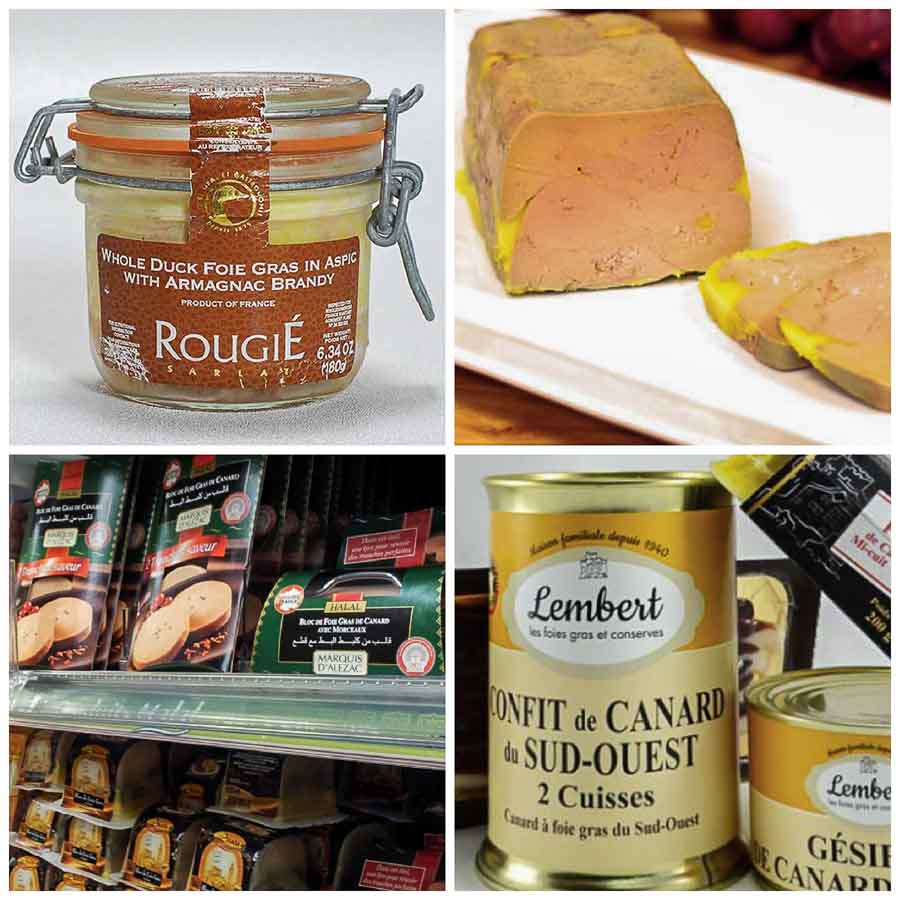 We like shopping for foie gras at Carrefour because their price is better than anywhere else. Carrefour also carries a wide variety of goose and duck products that we like buying.

4. A Custom Made Perfume
France has a long-lasting tradition of perfume making and has been for centuries the main manufacturer of the most prestigious perfumes in history, like Chanel or Christian Dior.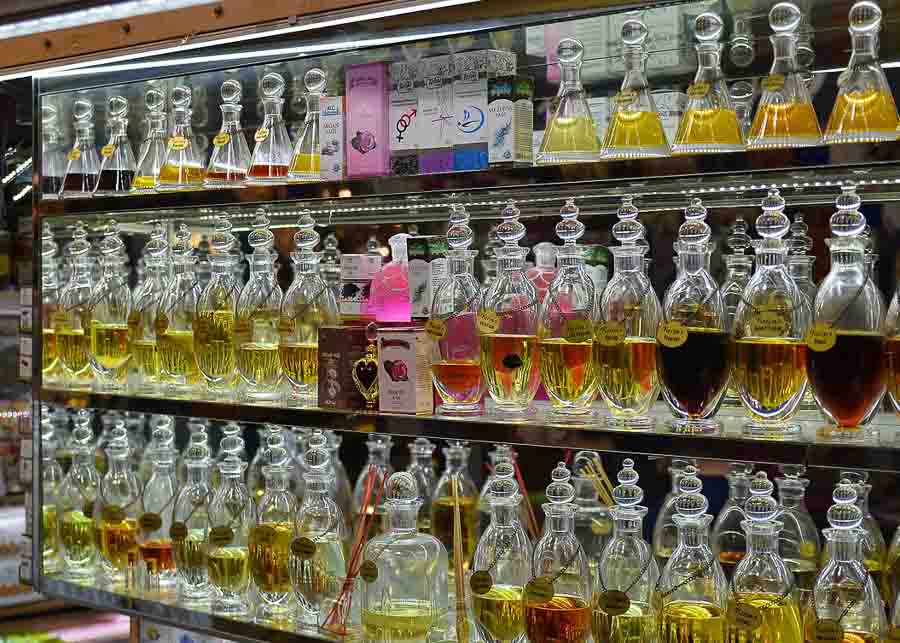 But while these very famous perfumes are easy to find in any big city around the world, there are some exquisite fragrances that you can only buy in France.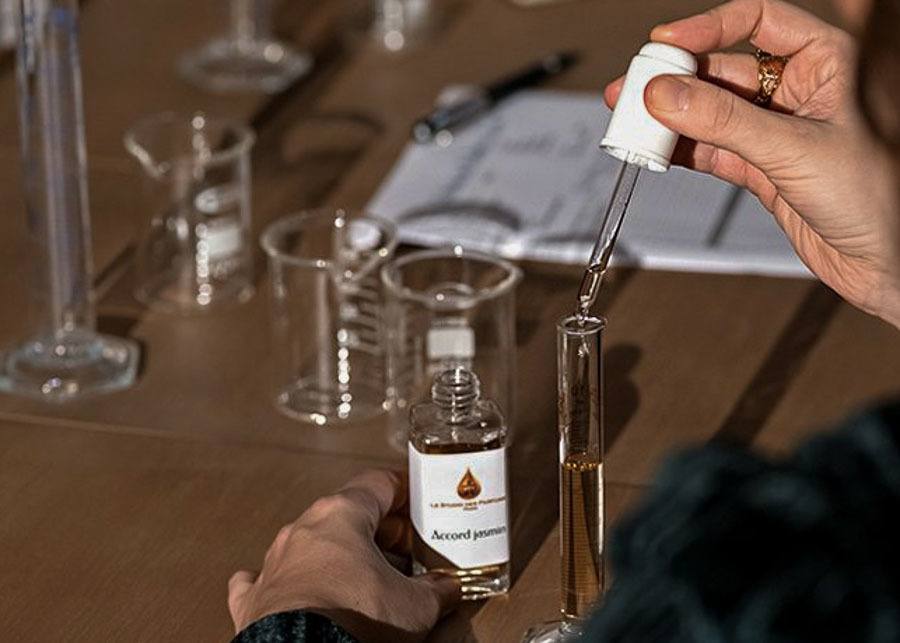 In Paris you can find small perfume shops that will customize fragrances as they did back in the 18th century. So if you have some money to spend, they can create a perfume just for you. The cost can vary greatly, but you can still get a your own fragrance for as low as €95.
5. Lavender Soap
I love lavender, so I can't think of a better souvenir from Paris than lavender soap. There's a highly Provençal air to this powerfully fragranced soap. If you close your eyes you'll feel like you are in a lavender field!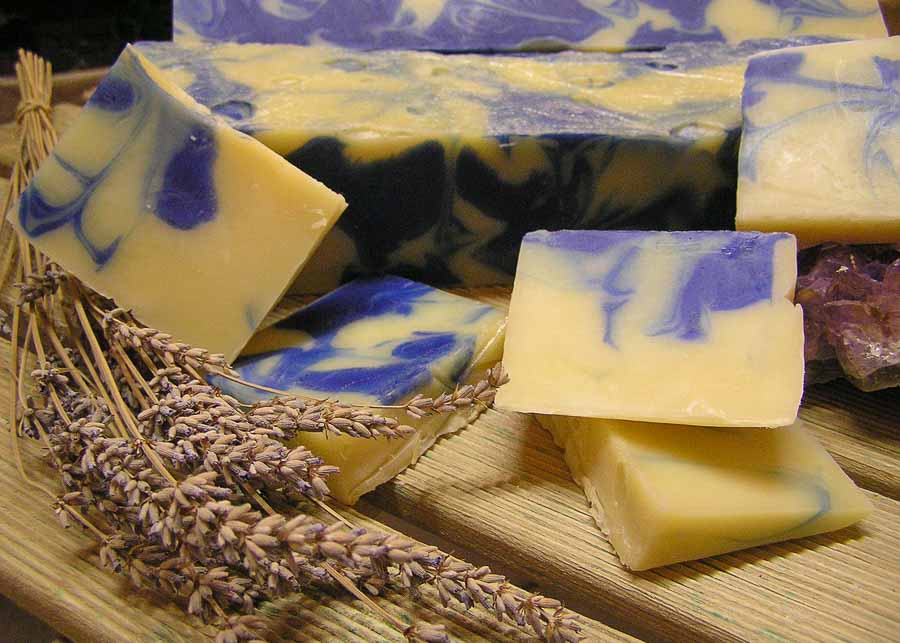 I found some wonderful lavender soap at Roger & Gallet, a Parisian store specialized in luxurious bath soaps and lotions. I've never seen this kind of soap in the U.S., so I went crazy when we stumbled upon this shop. The scents here are fresh and unique and the prices are also extremely reasonable, considering it is a good quality French brand.
6. A Portrait From the Local Artists
Perhaps the nicest souvenir to take home from Paris is your own portrait/caricature, sketched by one of the local artists. Ours is still hanging on the wall reminding us of that day, every time we look at it.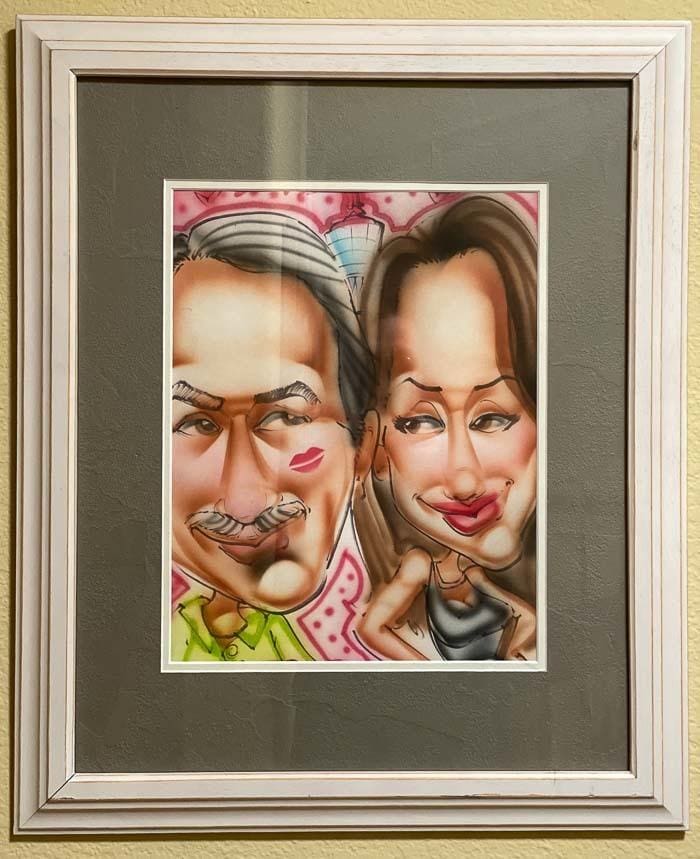 The best place to have your portrait drawn is Paris is in Place du Tertre, 'the artists' village of Montmartre.' This small square located just a few steps away from Sacré-Coeur Basilica abounds with artists looking for anyone who may want a portrait.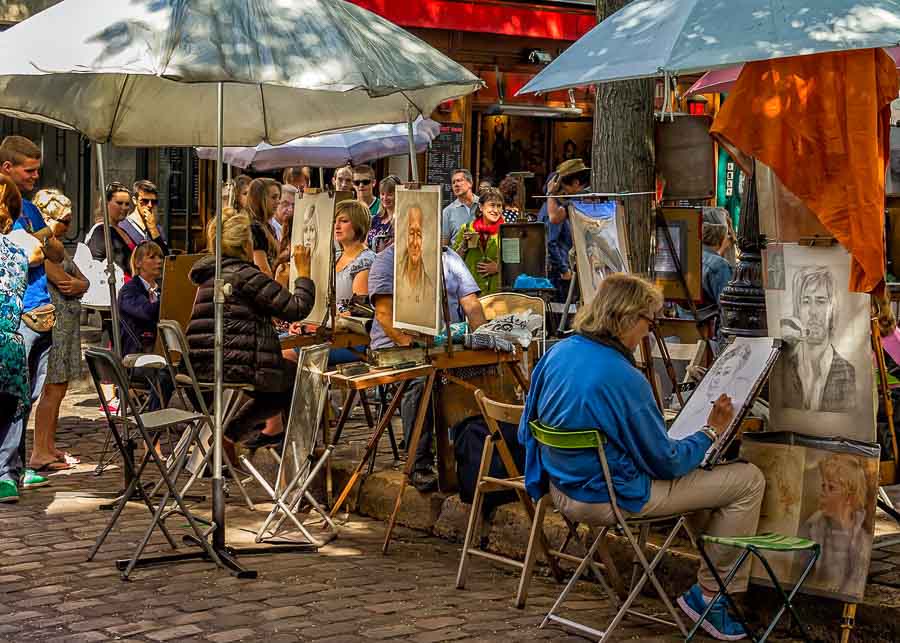 It's really fun seeing your own caricature, we were laughing our pants off! But before you do it, carefully pick the artist. There are a lot of them there. And bargain, bargain, bargain! We paid around 40€-50€ which doesn't seem so much, but that was many years ago.
7. Rose Sea Soak – Calming Bath Salts
A shower is a shower! It's quick and it leaves your skin clean, but there's nothing memorable about it. A soak in the tub on the other hand is a luxurious and decadent experience that may linger in your memory for a long time.
Last time we went to Paris I discovered these mysterious Rose Sea Salts at a local pharmacy. Their smell was out-of-this-world beautiful – a delicate scent of rose and ylang – and they left my skin smooth like velvet! Ever since I started using them, I've developed a bath obsession.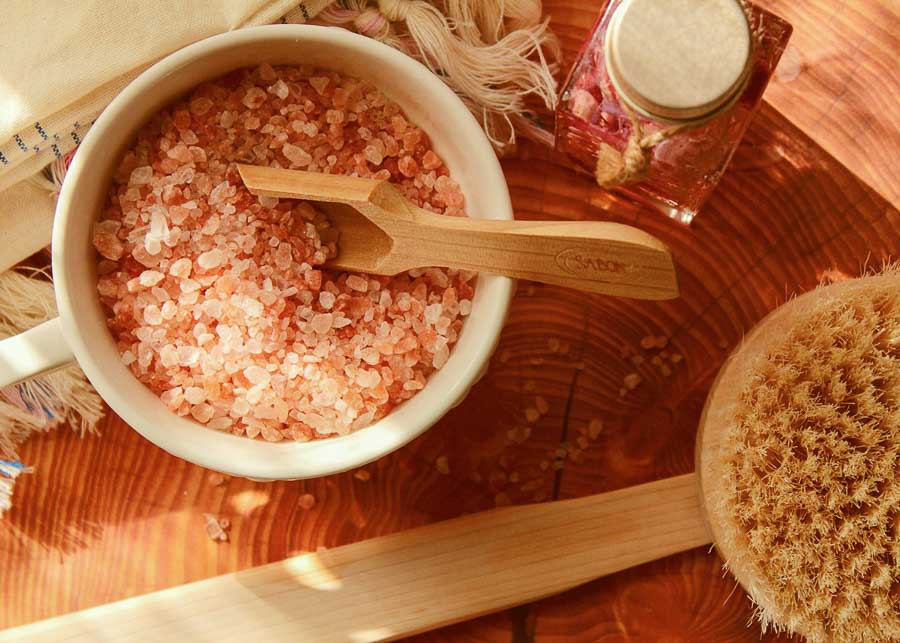 Most drugstore bubble baths are nothing more than scented detergents, but these salts actually contain ingredients that have been proven to have a real effect on your body. So if you are in Paris and want to pamper yourself , you should buy some Rose Sea Soak bath salts.

8. Authentic French Cheese
If you live in the U.S. and like to buy brie, or chèvre, or camembert at the local Trader Joe's or Costco, you'll be surprised to learn you are not actually eating authentic French cheese.
While they might have similar ingredients, these American-made cheeses taste quite different from the ones made in France. That's because most French cheeses are made with raw milk, a practice that is banned here in the United States.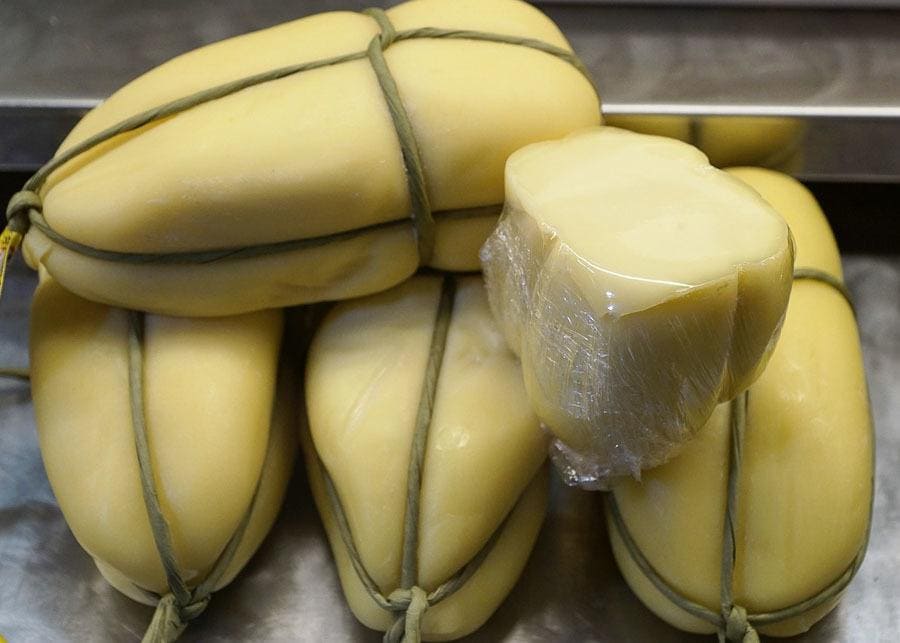 If you want to buy some authentic French cheeses in Paris, look for the ones that have the letters AOC, AOP, or IGP on the packaging. These letters mean the cheese producers are following the established standards of quality imposed by the French government. So the cheeses are not industrially produced.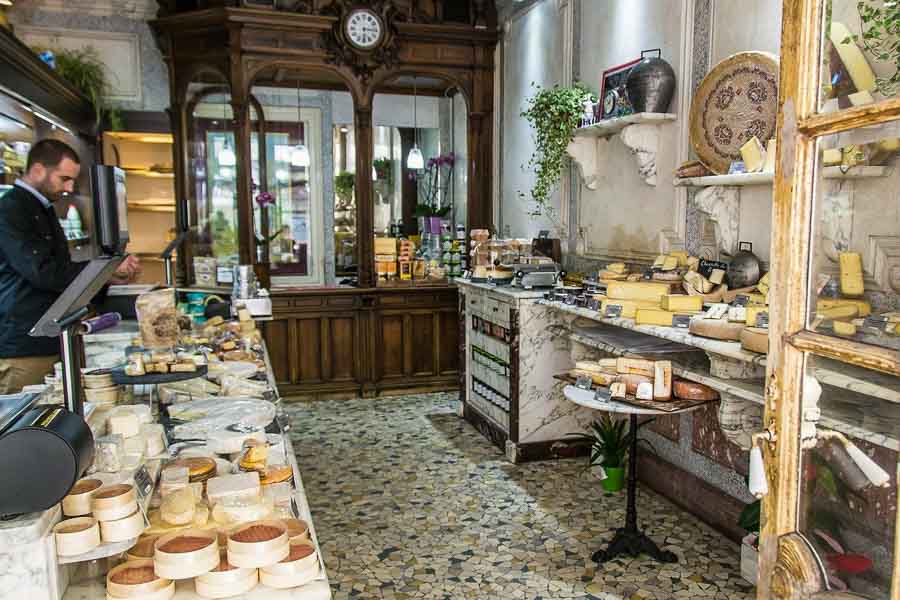 There are fromageries (cheese shops) all over Paris, so you don't need to look for one specifically. You can also visit the markets, where the small producers bring a wide variety of French cheeses.
9. Pharmacy Items
Roll-on deodorants, blister cushion bandages and drugstore items may not fit the description of French souvenirs, but I stock on them every time we go to Paris.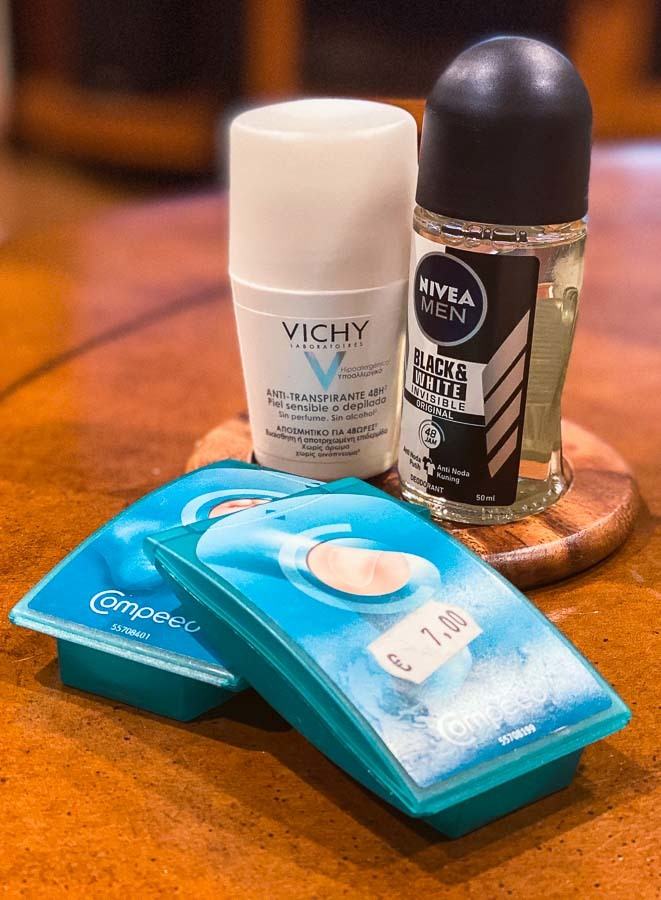 Some of the best lotions and cosmetics I've ever used have come from these unassuming drugstores in Paris. Sadly, we can't find this wide variety of items in our drugstores in the U.S.
10. Dried Red Rose Buds
One of the best things to buy in Paris are the dried red rose buds. They have many uses, from culinary and medicinal, to decorative and relaxants. They are a lovely additive to potpourris, soaps, bath salts, and other floral or herbal products and therefore make great French souvenirs.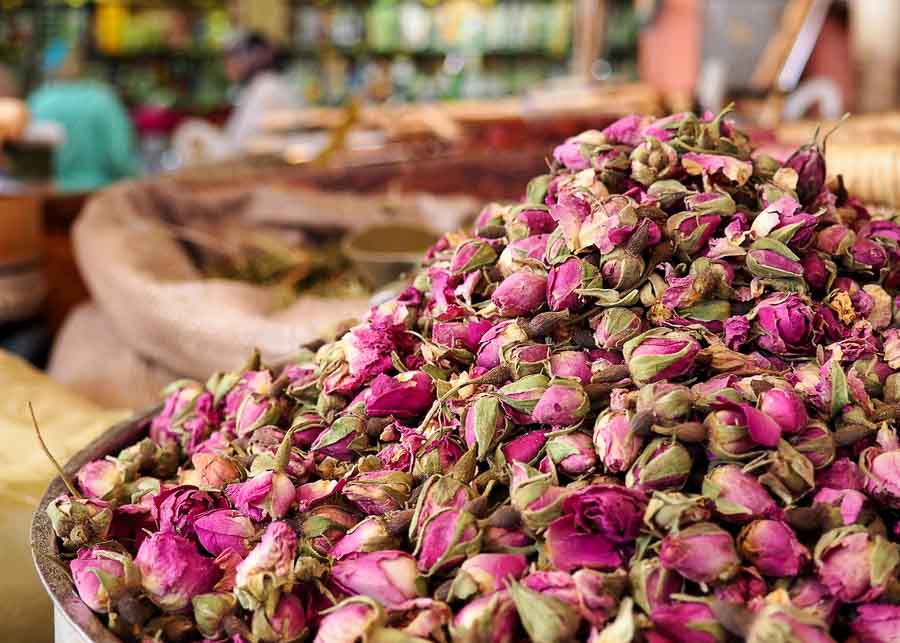 I use them for tea blends, because they are very rich in Vitamin C, but they also make beautiful home decor.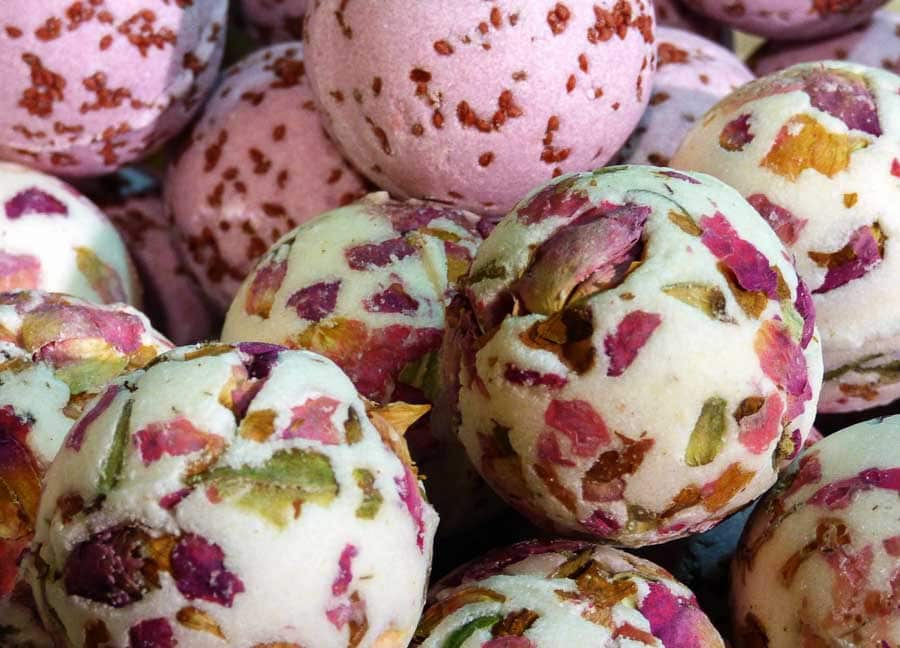 You can order dry rose buds online, but thy won't be as aromatic as the ones you buy directly from the vendors in Paris. The ones I bought last year still maintain their fragrance and wonderful blush tint.
11. French Chocolate Souvenirs
Good chocolate is easy to find just about anywhere in the world these days. Nonetheless, if you are in Paris you shouldn't miss the famous chocolatiers like Maxim, Fauchon, or Maison du Chocolat.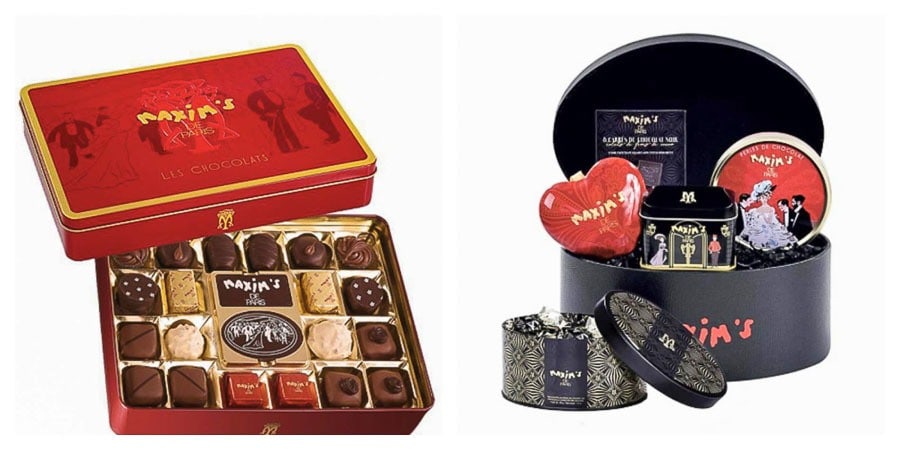 Their signature confections packed in elegant boxes make great gifts to bring home from Paris, for your family and friends.
12. Lavender Sachets
I love everything lavender, so just say the word and I'm sold! Ok, I might be a little biased, but these beautiful silk bags filled with pure dried French lavender buds are just perfect!
You can use them to freshen drawers, closets, wardrobes, and gym bags. They also make a great and unique gift that will last a long time.
You'll find lavender sachets on every hanger in my wardrobe, in my linen closet, and in my lingerie drawers. Lavender does not only smell delightful, but it's also a great moth repellant, so it's wonderful for protecting wool clothing and accessories.

13. An Odd French Souvenir from Les Bouquinistes
Les Bouquinistes are a group of antique booksellers located along the banks of the Seine river, between Pont Marie and the Quai du Louvre on the right bank, and from le Quai de la Tournelle to Quai Voltaire on the left.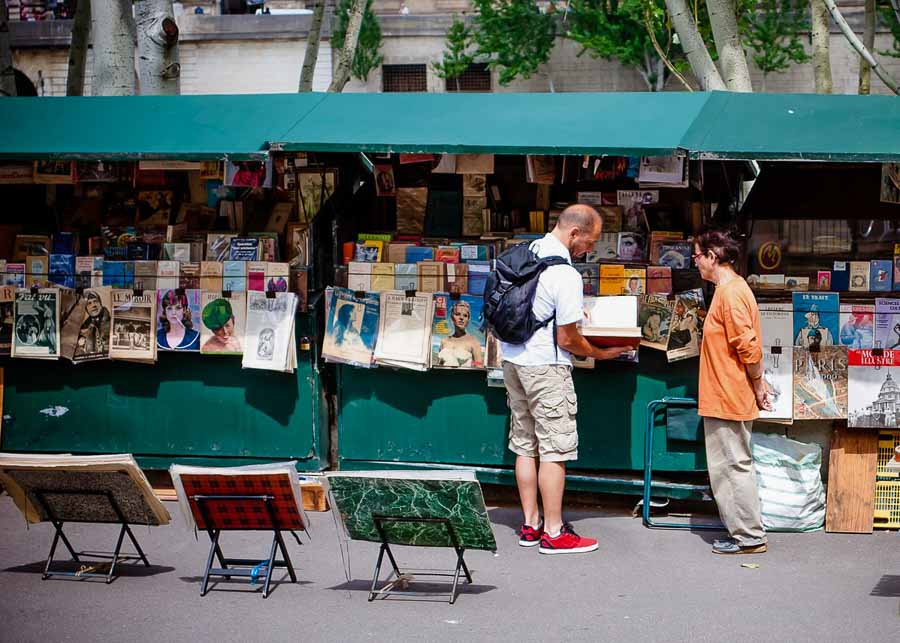 The booksellers and their green painted boxes are a very picturesque scene! There's hundreds of them lined by the quai, displaying treasures from time immemorial. You can find here tons of antique books, old maps of Paris, art reproductions, vintage records, out-of-print magazines and newspapers, and all sorts of odd souvenirs.
We especially loved the turn-of-the-century advertisements for milk, cheese, or cigarettes, and the cabaret posters from the same era.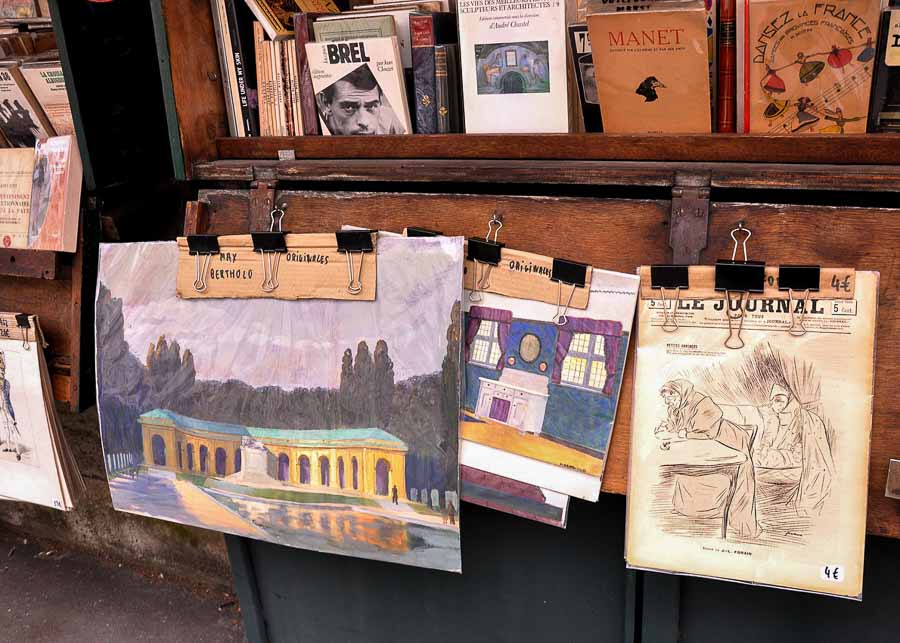 Gifts from museums or boutiques can be expensive, so if you are looking for unusual French souvenirs to buy in Paris, I suggest checking out the riverside Bouquinistes. Most things you'll buy here will run you less than €10.
14. Provençal Ceramics
I have a particular weakness for ceramics and my cupboards are crammed with pieces that I've bought all around the world. But my favorite are the ones I bought in France, which has an old tradition in pottery.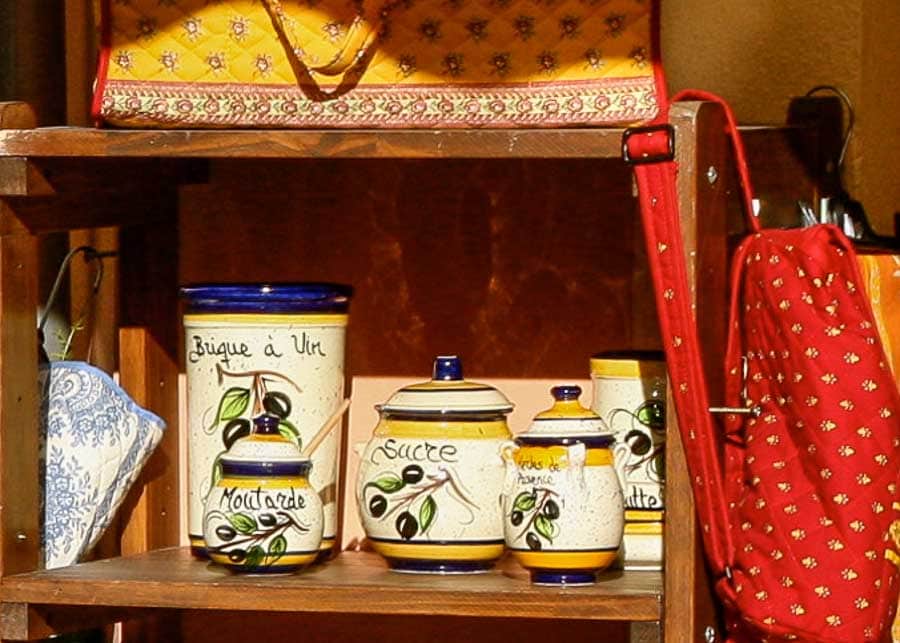 Perhaps the best place to buy Provençal ceramics is Nice, or one of towns on the French Riviera. But don't worry, many of the souvenir shops in Paris sell it as well.
We stumbled on a pottery shop in the Quartier Latin, called La Tuile à Loup, where they were selling beautiful handmade pieces from various regions of France.
15. A Funky Ceramic Figurine
I absolutely LOVE the funky ceramic figurines they sell in some art stores in Paris! They are handmade from clay and burned in an oven.
The prices are kind of high, but these are real pieces of art created by local French artists.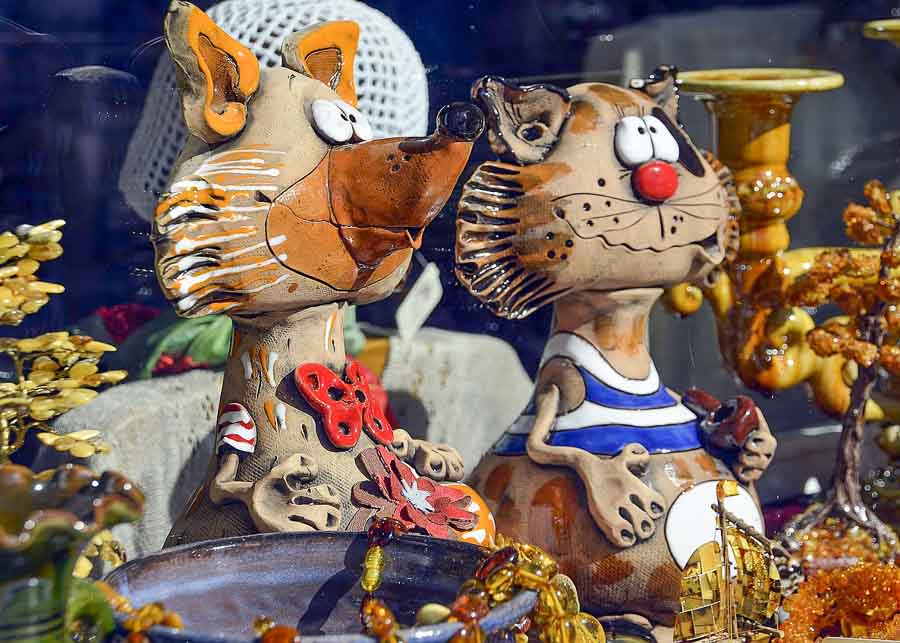 The one I liked was kind of big for my hand bag, so I didn't buy it in the end and I felt sorry later. One of those travel mistakes that I will never repeat!
Tips for Buying French Souvenirs in Paris
• When in Paris, buy French. You'll be surprised to see a significant price difference between French brands sold within the country and those sold in the United States. That's because of the taxes imposed on imported French goods.
• Shop at department stores rather than fancy boutiques. Paris department stores like Le Bon Marche, or Galaries Lafayette are amazing places to go shopping. They have gorgeous merchandise at a much lower price than the fancy boutiques.
• Check out the small, unassuming stores. They may not look like much from the outside, but inside you'll often discover real treasures.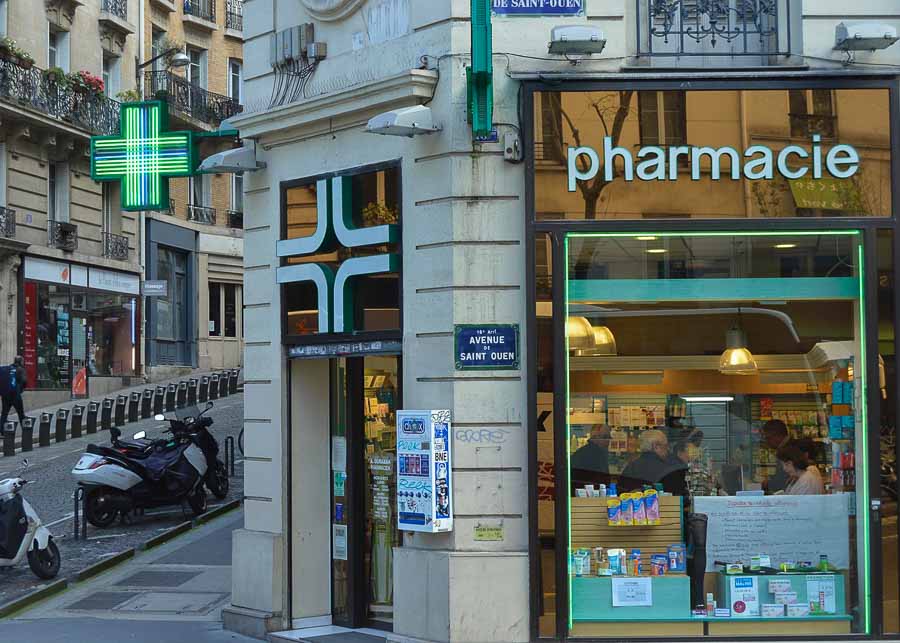 • Look for famous cosmetic brands at the local pharmacies. Unlike your average drugstores at home, Parisian pharmacies are packed with a huge variety of upscale beauty products, including Creed and Hermès. And the prices are considerably lower than what you'll pay in the U.S.
• Claim your taxes when you leave France. Remember to ask for a tax-back form for every purchase you make in Paris. Depending on how much you buy, you may get back a considerable amount, when you submit them at the airport on your way home.
• Bring cash with you. Excepts for the open markets, almost all the stores in Paris will take credit cards. However, if you want to leave some room for bargaining, you should have cash.
Pin this for later: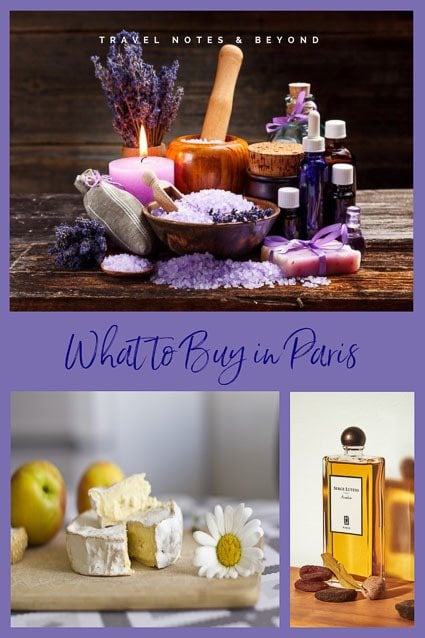 Planning a visit to France? You may also like these: