Kauai is by far the greenest and most scenic of the Hawaiian Islands, jam-packed with great places to visit and things to do. The island has navigable rivers, dense rainforests, jagged mountains and a spectacular canyon.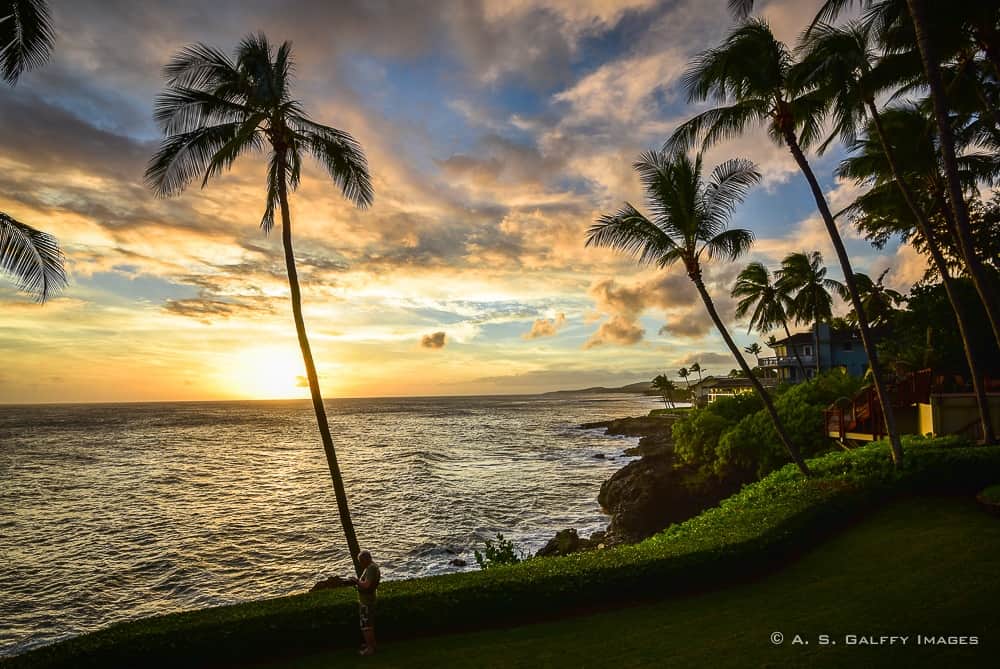 Must-See Places in Kauai
If you are planning a vacation on Kauai, here are 8 great places that you shouldn't miss when you visit the island:
Waimea Canyon
The most spectacular place to visit on Kauai is without a doubt Waimea Canyon. This 10-mile-long, one mile-wide, and 3,000-feet deep gorge is sure to take your breath away. There is a reason why the canyon is on every Kauai bucket list.
Like most canyons, Waimea Canyon was formed by the river that bears the same name and flows at its bottom. The canyon has been thrilling visitors with its contrasting colors which seem to change throughout the day, as the sun's angle changes. The canyon is mentioned in many of the Hawaiian legends and is home to some of the most beautiful hiking trails in Kauai.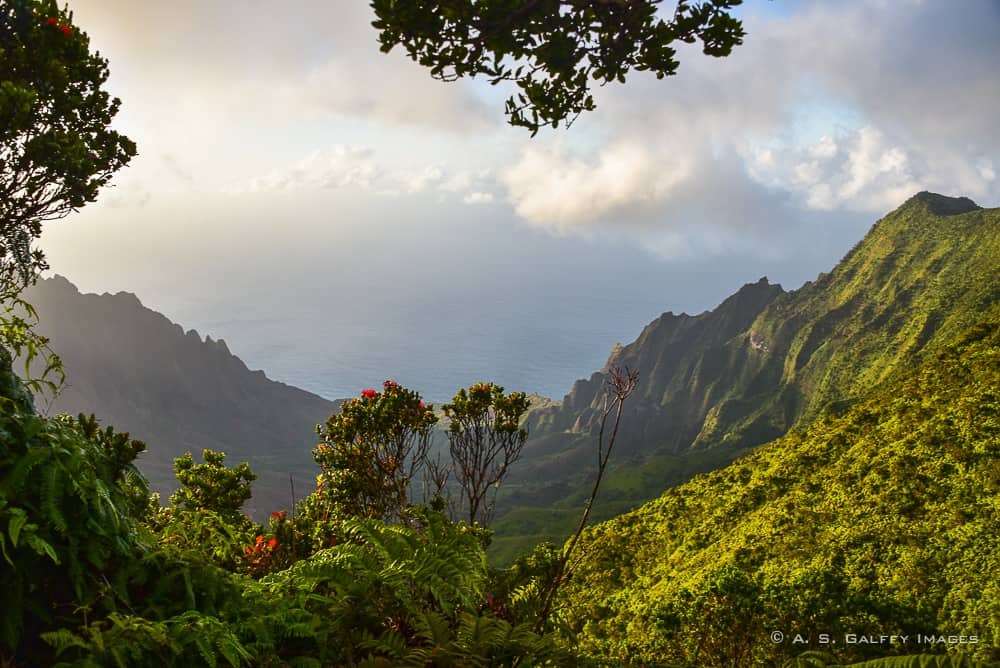 The road to the canyon winds into the mountains and ends in the forests of Kokee State Park. There are several developed vista points from where you can stop and admire the panoramic views of the canyon which are absolutely stunning.
This is an outing for everyone, so it should definitely be included in any Kauai itinerary. You practically drive all the way to the parking lot then climb a few steps at the end of which you find yourself at the edge of the canyon, experiencing the most spectacular views that you ever imagined.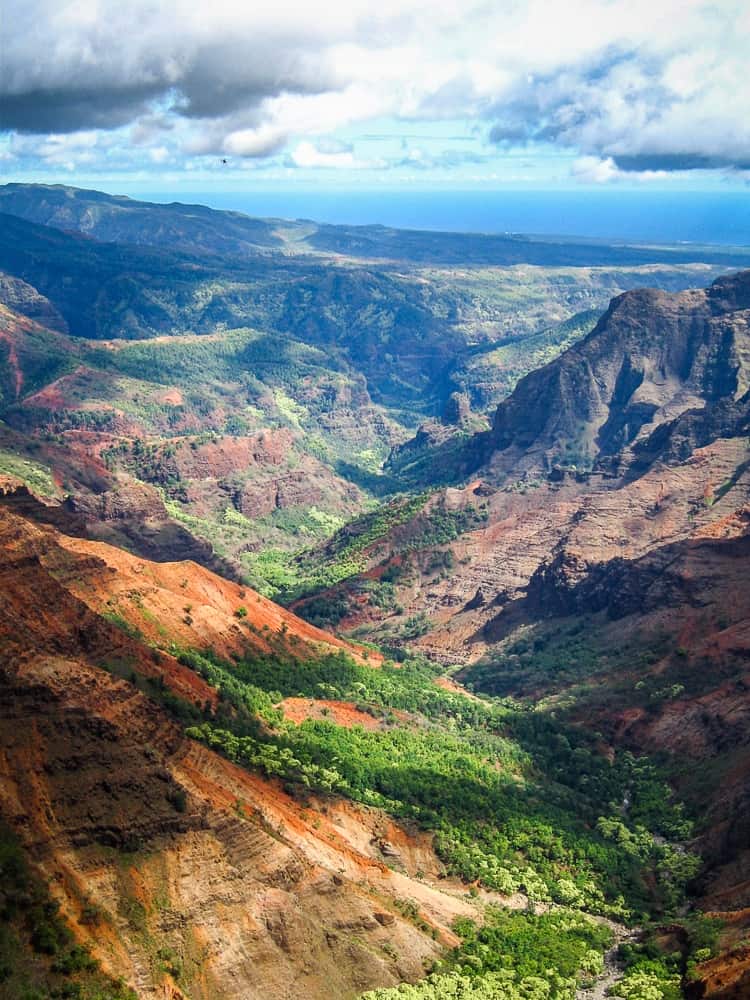 But if you are in good shape and like a little adventure, Kokee State Park has many hiking trails, ranging from poor to excellently maintained and from easy to extremely difficult.
The one that we mostly enjoy hiking is Alka'i Swamp Trail. So far we did it twice and every time we had a blast. It is best to visit Waimea Canyon on a sunny day. On a rainy day the different color shades of the canyon may not be so visible.

Alka'i Swamp Trail
Alaka'i Swamp Trail is one of the wettest and most difficult trails in Waimea Canyon, but is a must-visit place on Kauai if you are a hiker. Knee-deep mud is not uncommon here when it rains and it can slow a hiker's pace to one mile per hour through the swamp.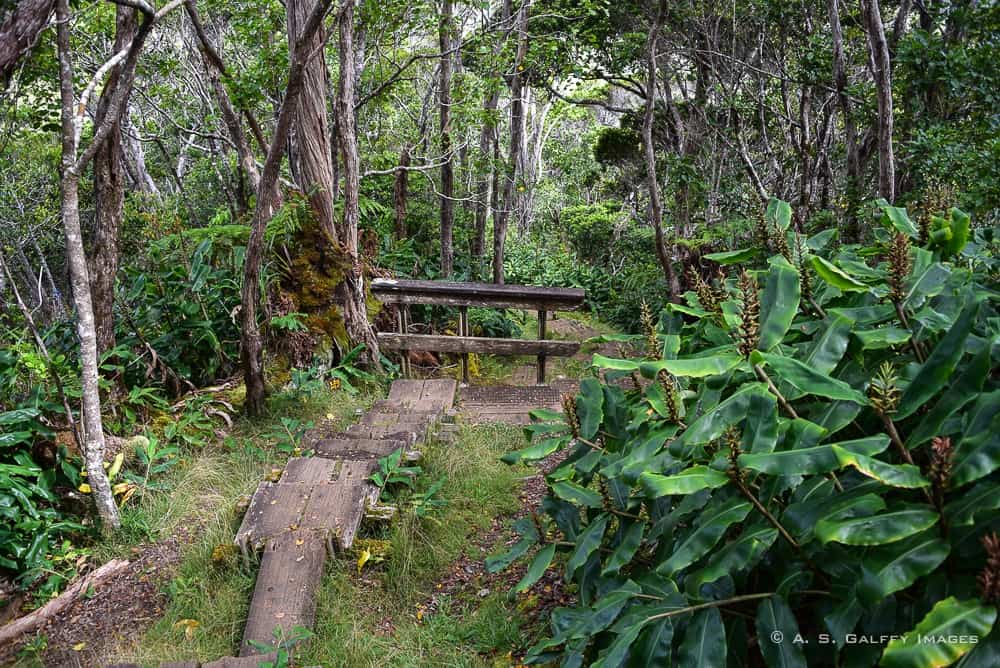 But if the weather is good, you'll enjoy a beautiful but strenuous hike across the Alaka'i Swamp through scrub, native rain forest and bogs.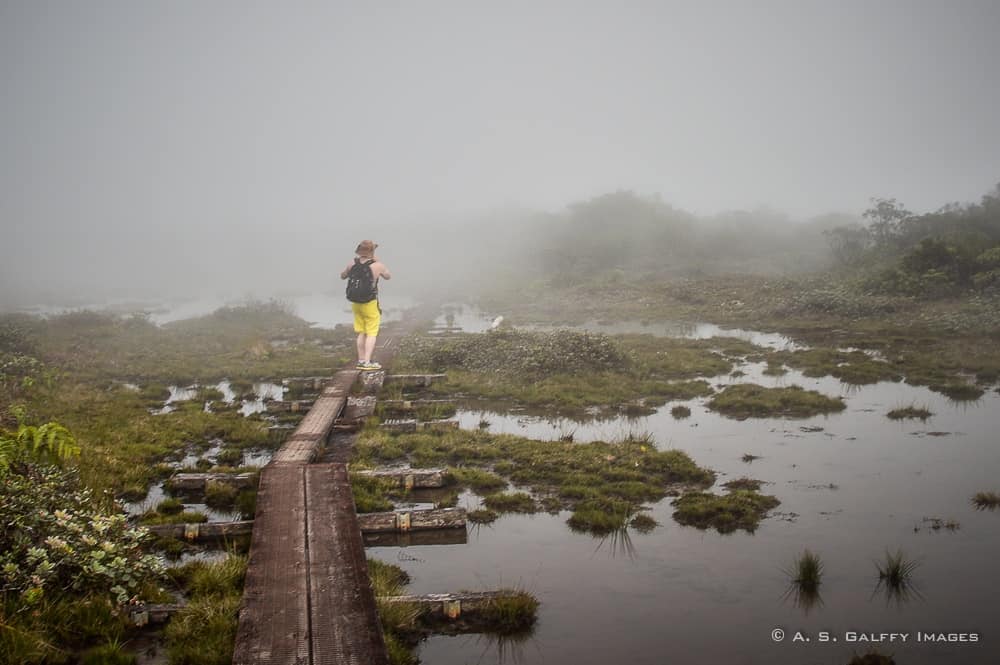 The trail ends at a vista called "Kilohana", on the edge of Wainiha Pali. On a clear day, the views of Wainiha and Hanalei Valleys provide an unforgettable experience. The round trip is 7 miles and takes about 5:30 hours. Very difficult terrains, steep.
Allerton Botanical Garden
There are several botanical gardens on Kauai, but Allerton Garden is by far the most beautiful one of them. This is partly due to its location – tucked into a valley that opens to the sea.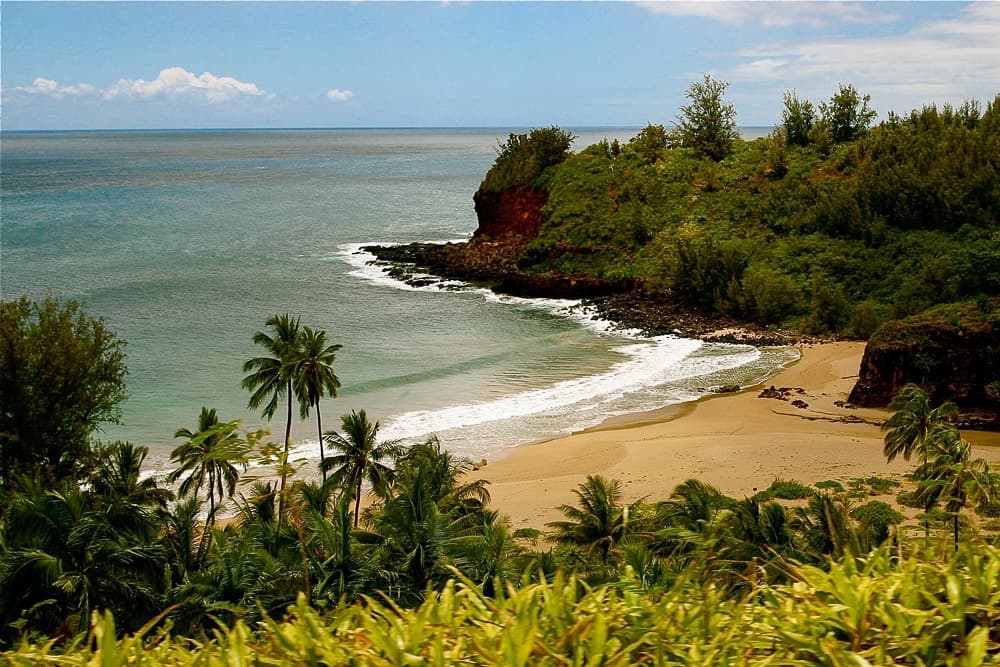 Allerton Garden is a tropical paradise, transformed through time by the hands of Queen Emma of Hawaii, by a sugar plantation magnate, and by the Allertons –father and son– who purchased a small portion of the Queen's plantation and created the gardens.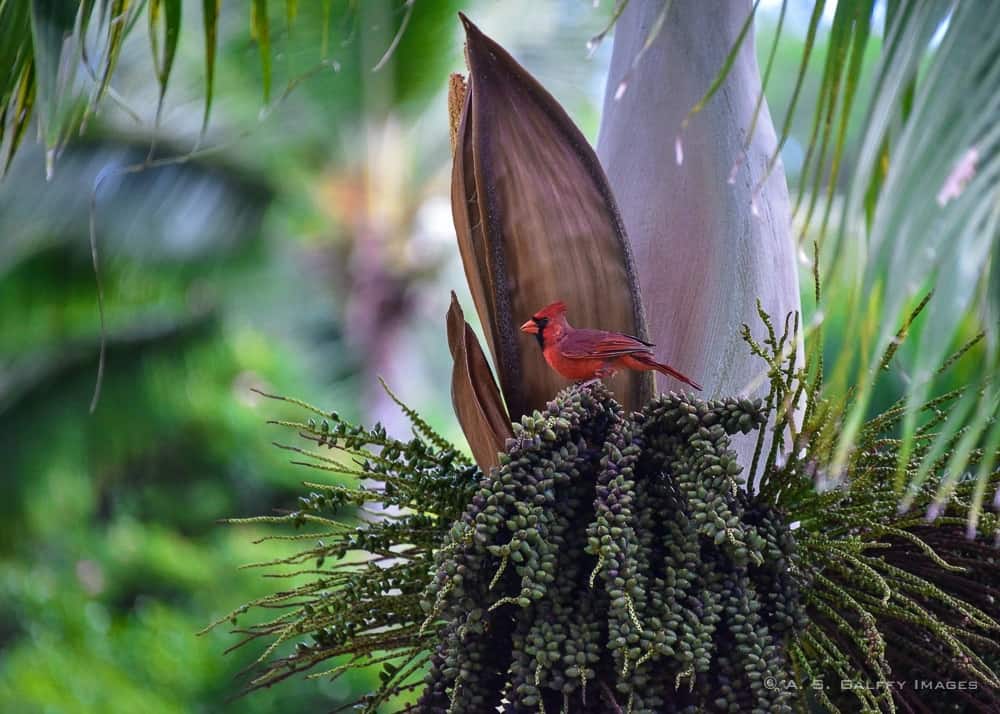 It's a romantic and tranquil place where you ca do a self-guided tour and wander around at your own pace, while admiring bamboo and fruit trees flourish and other tropical delights.
Spouting Horn
The Spouting Horn is a natural blowhole that shoots water up to 50 feet into the air. The spray of water is created by waves entering a tunnel in the rocky coast. The blow is very powerful and quite spectacular and it lasts about 10 seconds.
Depending on the time of the day and the swell, the spray of water may be more or less impressive. The Spouting Horn is right across from the Allerton Garden and is one of the most photographed spots on this island. Not to be missed when you visit Kauai!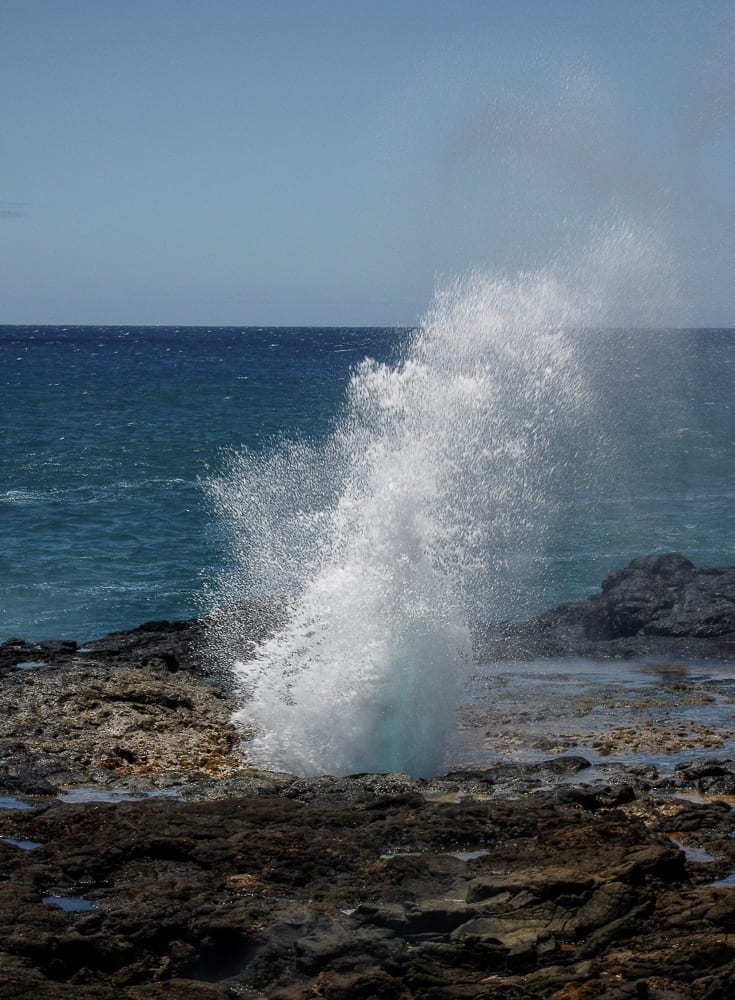 Next to the Spouting Horn there are several craft booths where you can find beautiful jewelry and small souvenirs. Prices are a little high because this is a very touristy spot, but you still can make some good deals.
Na Pali Coast
Na Pali Coast is my favorite place to visit on Kauai. This rugged coastline is the most amazing confluence of land and sea on earth. Cascading waterfalls, sheer cliffs and water worn inlets. It looks almost surreal!
There are only three ways to see the Na Pali Coast and each one of them will give you a different perspective of the coastline. You can either hike the Na Pali trails, take a helicopter ride and see it from above, or hire a boat and see Na Pali from the ocean.
We tried all three of them and in my opinion hiking is best way to explore this 15-mile long pristine coast. One of the most amazing hikes in this area is the famous Kalalau Trail. This trail is absolutely fantastic, but it can also be hazardous if you don't come prepared or you attempt the hike right after the rain.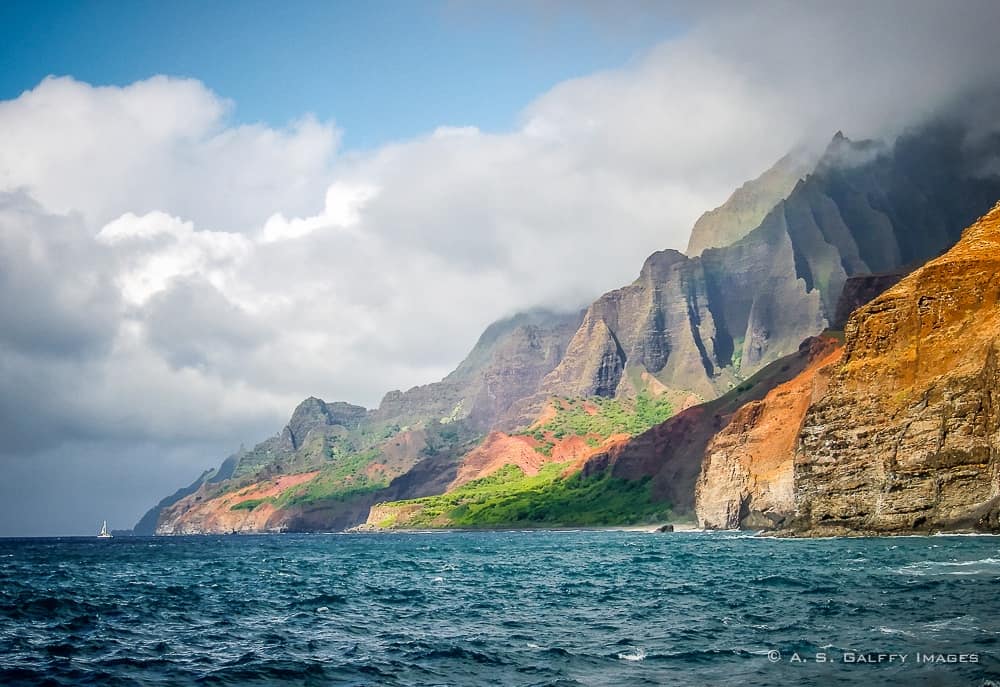 You can also hire a boat to get to this part of the island. There are a couple of ports from where you can sail out to Na Pali: Port Allen and Hanalei Bay. Boats leaving from Hanalei Bay are usually more expensive, but they will reach the spectacular part of the coast faster. If you start from Port Allen you'll spend more time on the water before getting to the same point.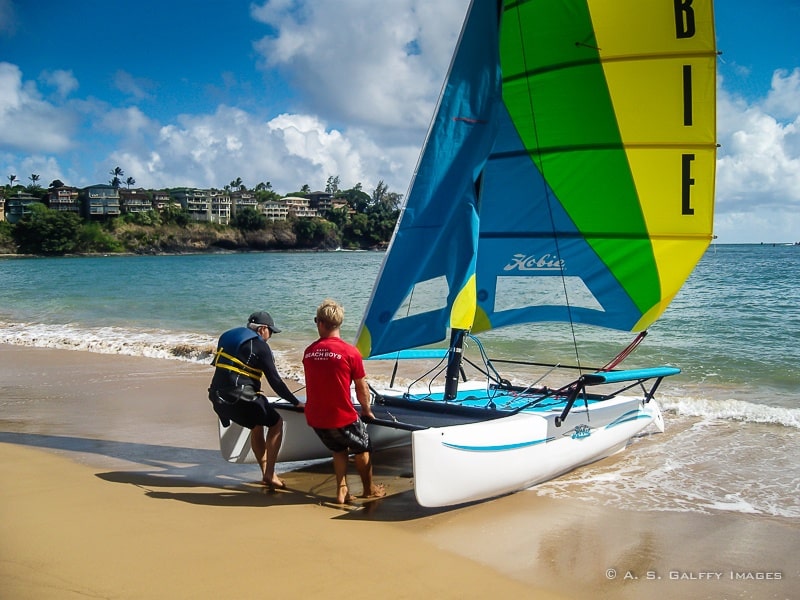 Uluwehi Falls
Secret Falls (Uluwehi Falls) is a very popular place to visit on Kauai. It does however require kayaking the Wailua River to reach the trailhead. Unlike the hike to Hanakapi'ai Falls which will take your breath away (literally!), the hike to the Secret Falls is an easy one through the tropical forest. The hike is kind of long and always muddy, but not difficult.
This is a beautiful day trip that involves some physical activity, but it is extremely rewarding. We love this spot and hike to the Uluwehi Falls every time we visit Kauai.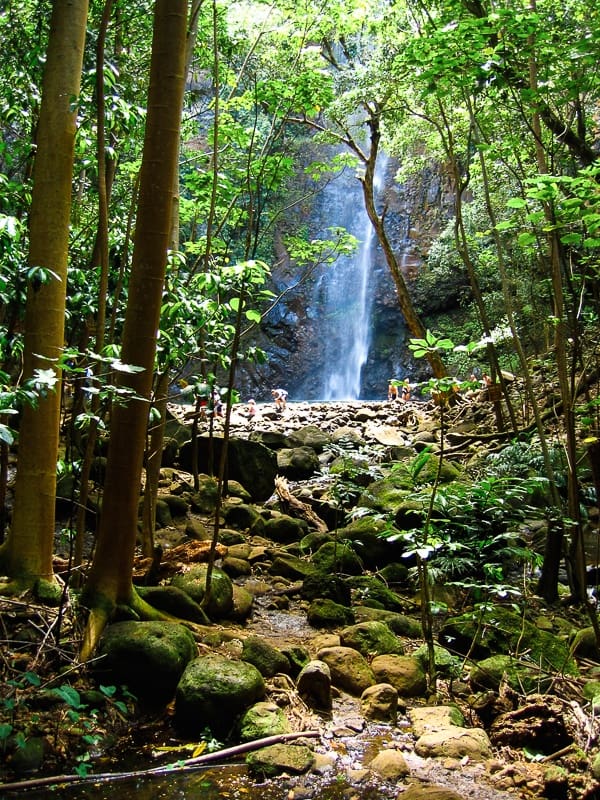 Fern Grotto
One of the strangest places to visit on Kauai is Fern Grotto. This is a beautiful lava rock cave covered in fern. The grotto is also located on the Wailua River and requires kayaking to reach it.
In 2006 the grotto was closed by the Hawaii State Department for safety reasons, but it was reopened in 2007 after being reinforced.
An access ramp for the grotto has also been installed. Prior to 2006 visitors were allowed to enter Fern Grotto, but today the grotto may only be seen from the observation deck.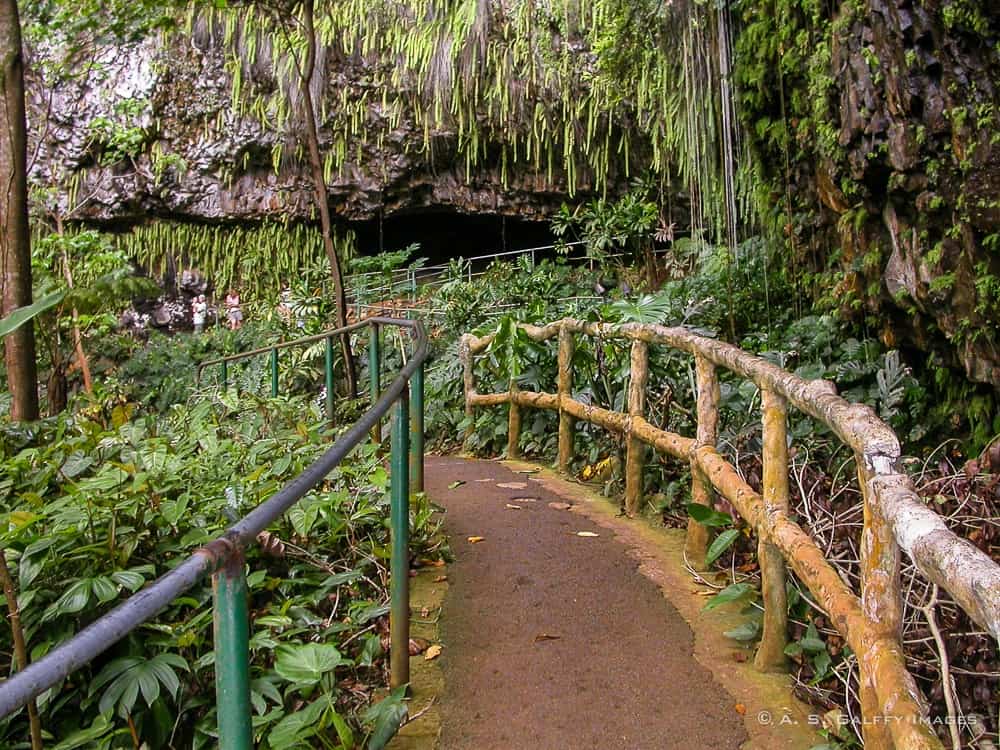 Queen's Baths
Queen's Bath is one of Kauai's recently discovered gems: a turquoise and emerald pool set in black lava with views of Bali Hai, one of the most beautiful spots on the north shore. This is a beautiful place to visit in summer, when the waters are a little calmer.
There have been a number of accidents and drownings here because of the notorious change of moods of this spot. Most of the incidents occur in winter, when high waves sweep over the rocks and drag people into the ocean.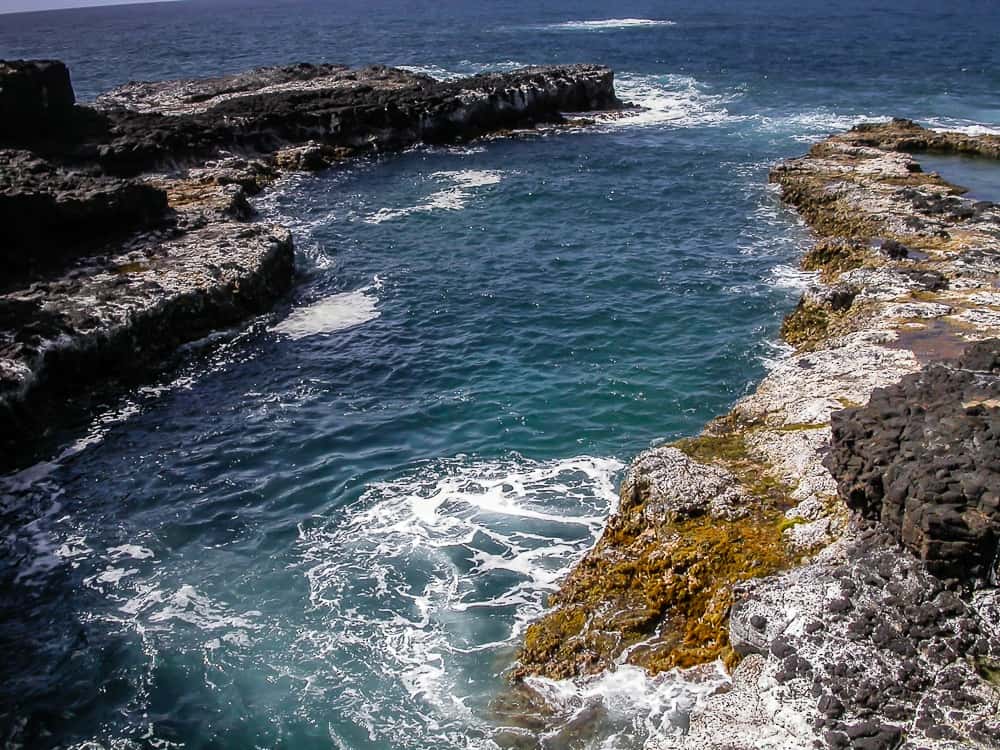 Kauai is an island of endless beauty. If you are still struggling to decide whether to visit Kauai or not, I hope the great spots I mentioned above will convince you. And if you already did visit this island, let me know what your favorite places are. I'd love to hear from you.
Did you enjoy reading this post? Please pin it to help other visitors to Kauai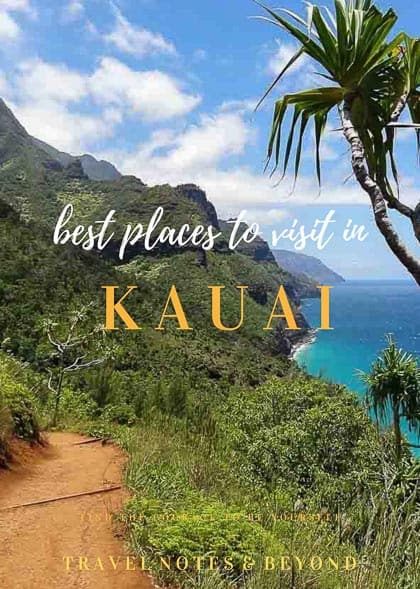 YOU MAY ALSO LIKE: