I have a life-long love affair with Kauai. Of all the Hawaiian islands, Kauai is arguably the the island that offers the widest range of activities for the entire family. Although each island has its own unique charm, if you like all things green, flowers and seclusion, you are going to fall with Kauai.
Best Kauai Activities
Kauai is incredibly diverse: white sand beaches, lush tropical forests, friendly rivers, rugged coasts, breathtaking canyons and beautiful waterfalls. All this
1. Swimming, Snorkeling and Scuba Diving
The most enjoyed of the Kauai activities is swimming. After all, that's the main reason we all go to a tropical island. Kauai is a paradise of incredible beaches, enjoying over 50 miles of sandy shores.
Each beach has its own unique qualities. Some are great for snorkeling and scuba diving. Other beaches are great for swimming, or surfing. However, all are beautiful, friendly and can be equally enjoyed by those who visit them.
By the way, if you are a diver, read this post for a complete guide to scuba diving in Hawaii.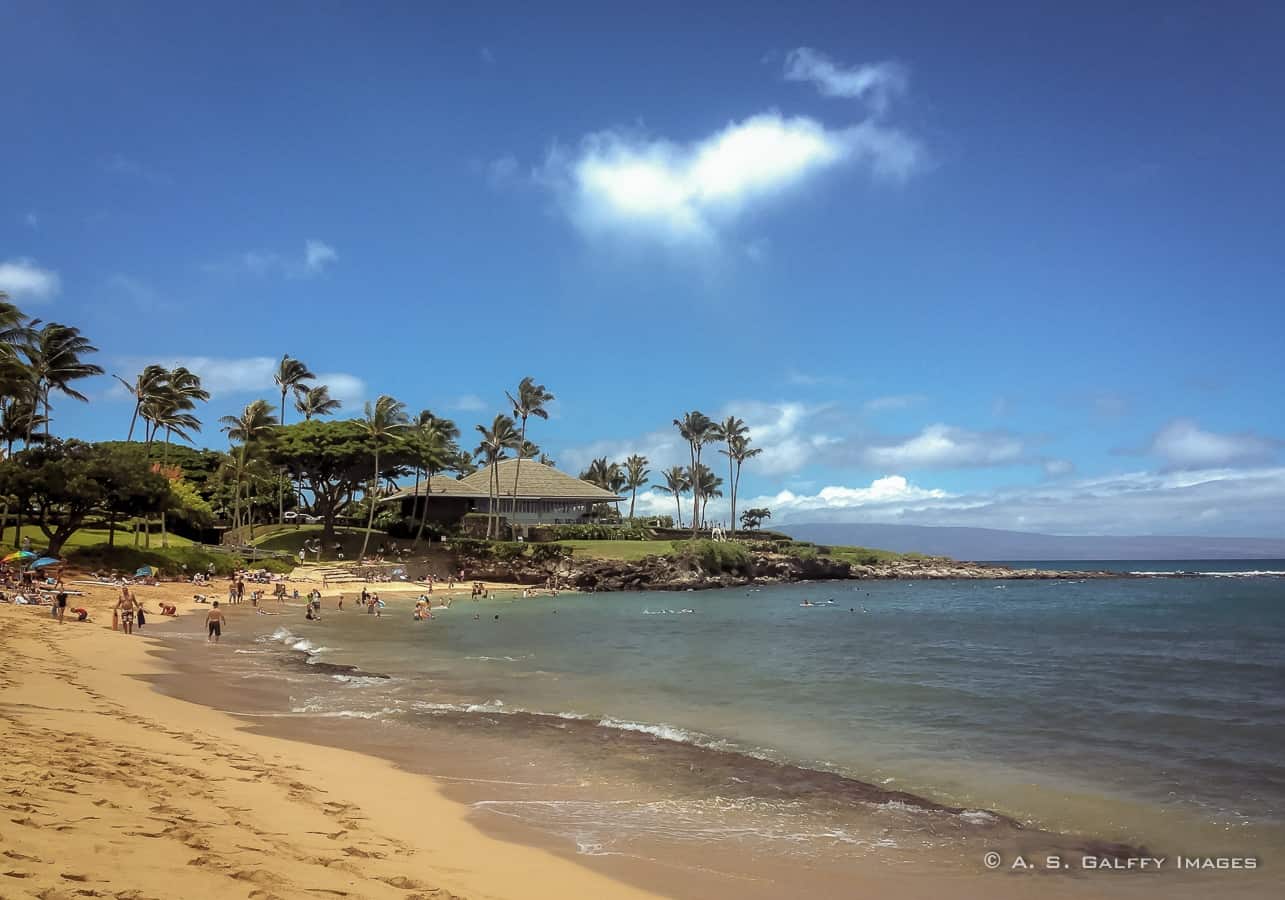 Snorkeling in Kauai is lots of fun and easy to do. Most snorkel spots can be accessed from the beaches and are well protected from the waves by large reefs. The best spots are at Anini Beach, Ke'e Beach and Tunnels Beach on the North Shore. Here you will swim with big Green Sea Turtles and lots of tropical fish.
2. Hike the Alaka'i Swamp Trail
Kauai has hiking opportunities for every level of experience. The hiking trails range from poor to excellently maintained and from easy to extremely difficult.
You can hike the rain forest of Kokee, or the marshes of the Alakai swamps. Or if you feel more adventurous you can even attempt the Kalalau Trail on the NaPali Coast.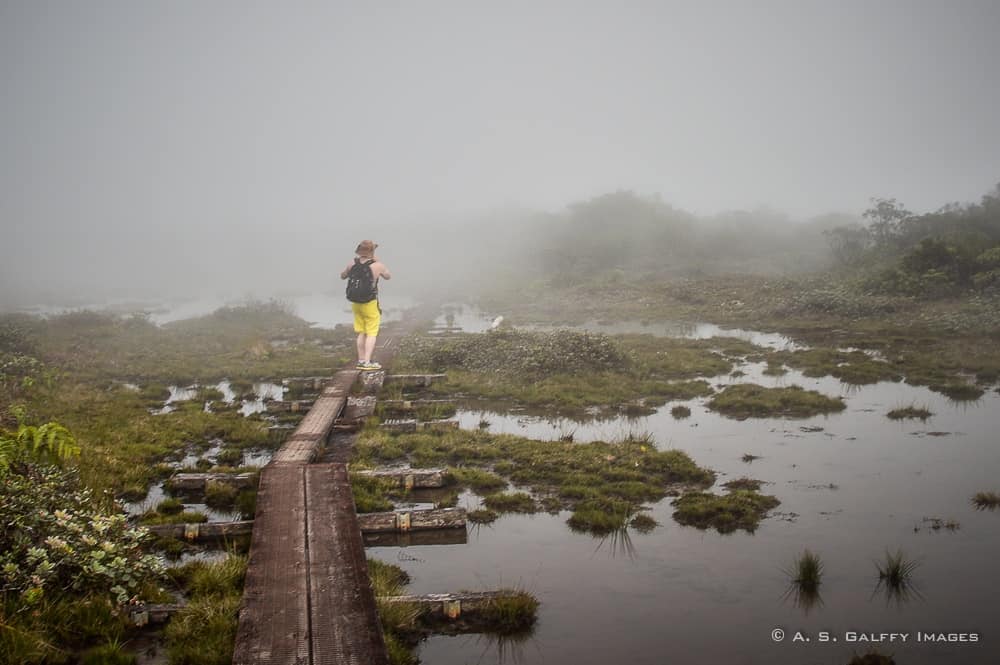 3. Drive to the Waimea Canyon
One of the best places to visit in Hawaii is the beautiful Waimea Canyon which offers several developed vista points. This is a great trip if you travel with small children or elderly people. From up here can admire the panoramic views of the canyon without having to do a lot of hiking.
This is a great activity for everyone in the family, no matter their age or physical condition and an opportunity to see this beautiful canyon in Kauai.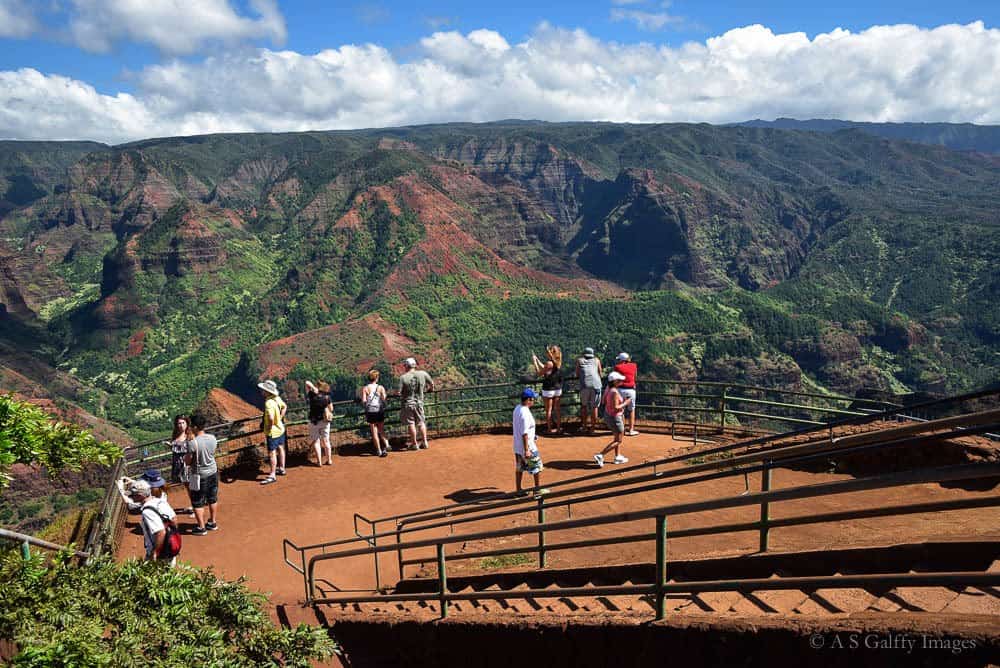 4. Go Horseback Riding
Horseback is one of the most entertaining things to do in Hawaii with teens. And if you like horses, Kauai is the place where you can enjoy a true equestrian adventure.
There are a number of stables on Kauai that offer a variety of different types of horseback rides. You can choose a guided ride that will take you into a forest reserve with panoramic ocean and mountain views.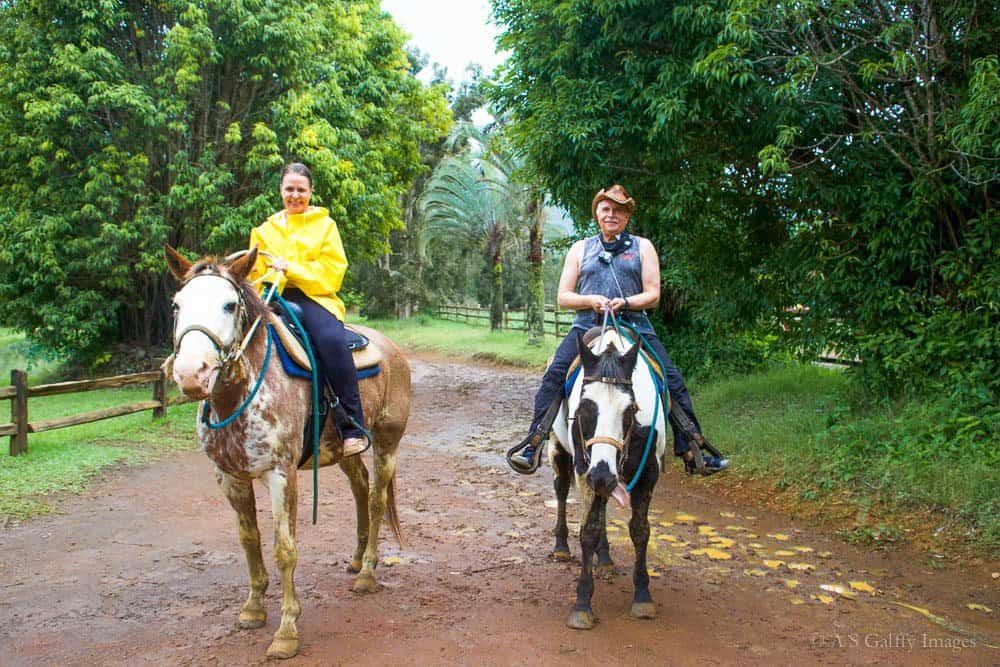 Others will take you along the spectacular ocean bluffs in the Princeville area. Or, for a little more money, you can ride across a private ranch where you are free to take the horses off the trail and wander across the open pastures, visit a spectacular waterfall for a picnic and swim.
5. Visit a Farmers Market
Visiting a farmers market is another activity that everyone in the family can enjoy. You may find locally-grown produce in the supermarkets, but if you want to sink your teeth into a sweet, succulent pineapple or mango your best bet is one of the many farmers markets around the island.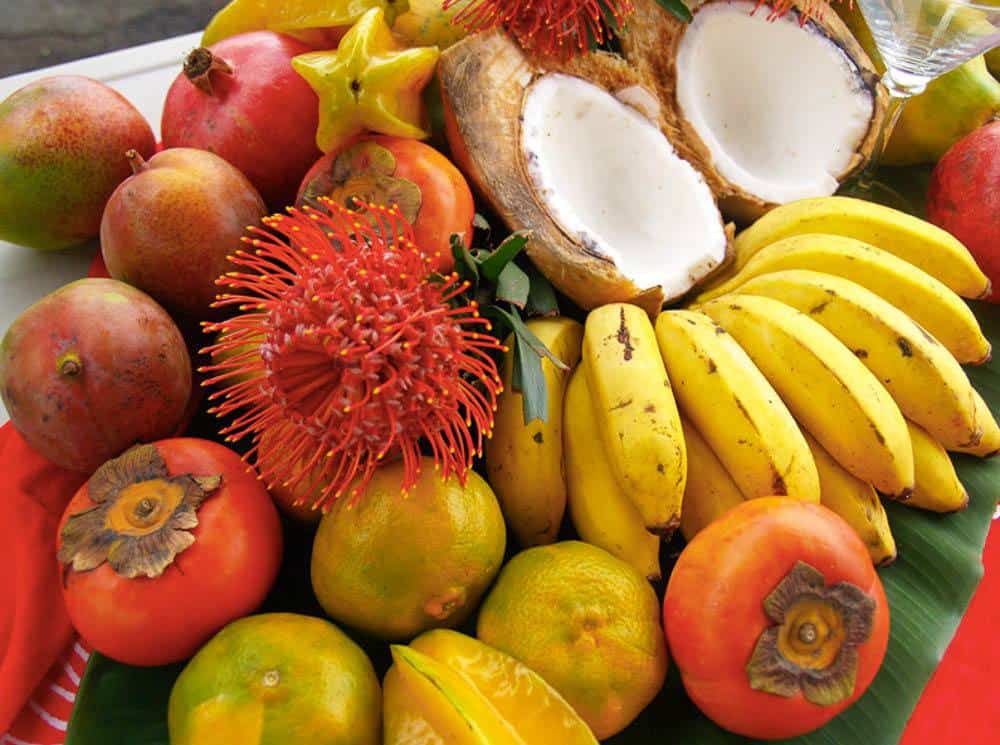 In Kauai there are farmers markets every day of the week except Sundays. They sell everything from lettuce, onion, and beans to flowers, mangos and papayas. Many of these markets also sell arts and crafts. The most popular farmers market in Kauai is held on the North Shore, in Hanalei, on Saturday mornings.
6. River Kayaking
Kauai is the only Hawaiian island that has navigable rivers, so rather than riding the rough ocean waves, you can paddle along a tranquil valley river. Kayaking on these rivers is fun and perfectly safe even for small children.
The most popular ride is on the Wailua River to the famed Fern Grotto, followed by a hike to the "Secret Falls." Or you can paddle on the Huleia River from Nawiliwili Harbor to the Menehune Fishpond and beyond.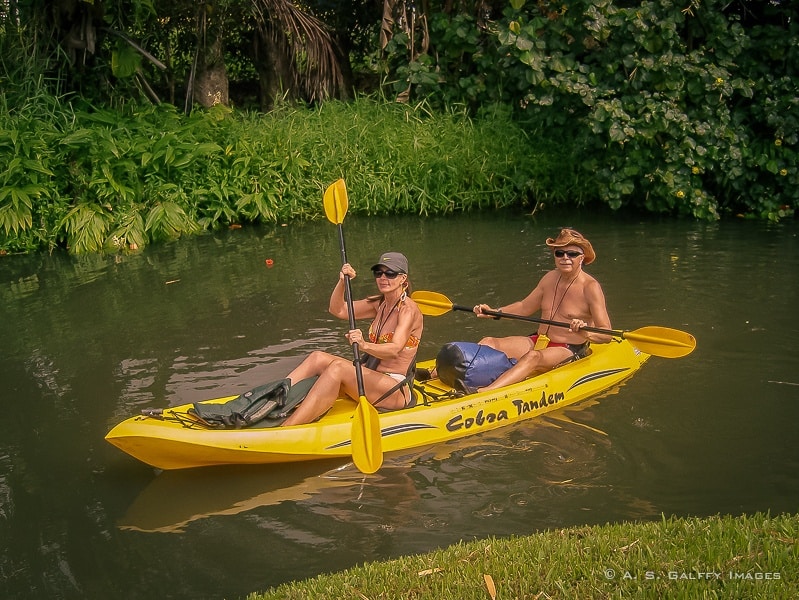 The Hanalei River is the longest. You can head upstream to the Hanalei National Wildlife Refuge, or you can paddle downstream to Hanalei Bay where you can swim with the sea turtles and enjoy a little time on a sand beach.
7. Take a Helicopter Tour
To truly appreciate Kauai's epic beauty, you have to see it from the amazing viewpoint of a helicopter. But not every member of the family may appreciate this activity. If you are one of those people who fear heights, chances are you might not enjoy this ride.
One thing to keep in mind if you never flew in a helicopter before is that it doesn't feel at all like flying in an airplane. A helicopter feels rather like a "flying carpet" and sometimes the ride can get a little bumpy.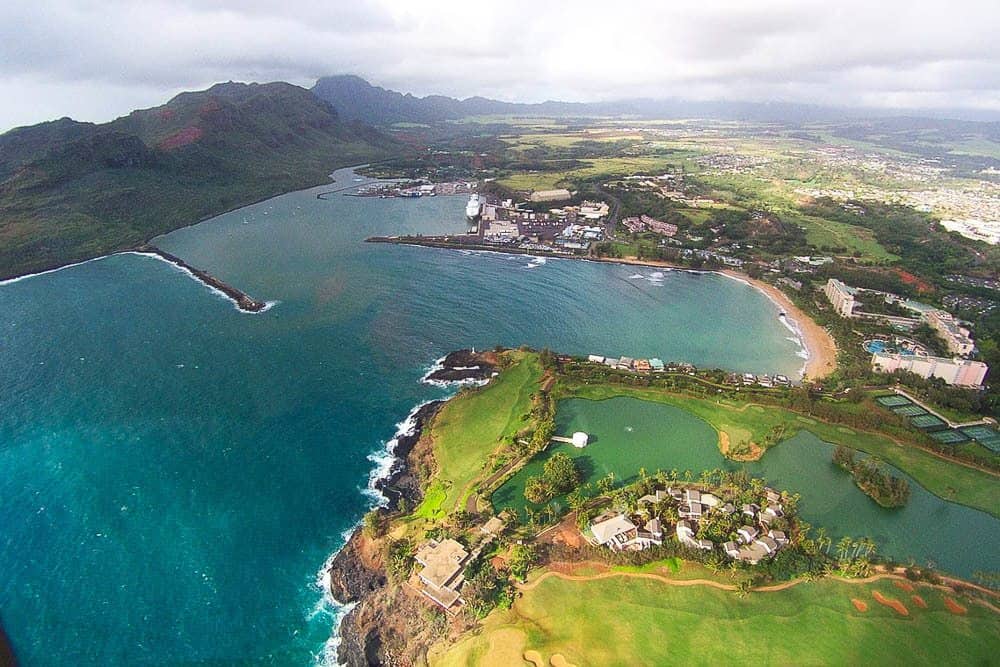 Unfortunately, it's one of the only ways to see some parts of Kauai, like the beautiful NaPali coast, or the waterfalls inside Mt. Waialeale.
8. Watch the Wildlife
Watching the wildlife is another Kauai activity that everyone in the family will enjoy. Who wouldn't have fun swimming with a huge turtle, or watching a monk seal resting on the beach?
Also, there are many beautiful birds that call Kauai home. Among them are the native songbirds, the Nene goose and some 80 species of tropical birds. But you can also see hordes of wild chickens and roosters all around the island. If you hike one of the many forest reserves, you can spot wild board, goats and even some deer.
9. Go Skeet Shooting
One of the newest activities in Kauai is Clay Shooting. Of course this may not be appropriate for families with small children, but it may be very entertaining for men.
If you never shot a gun before, you can take a full safety and shooting lesson at Kauai Sporting Clays.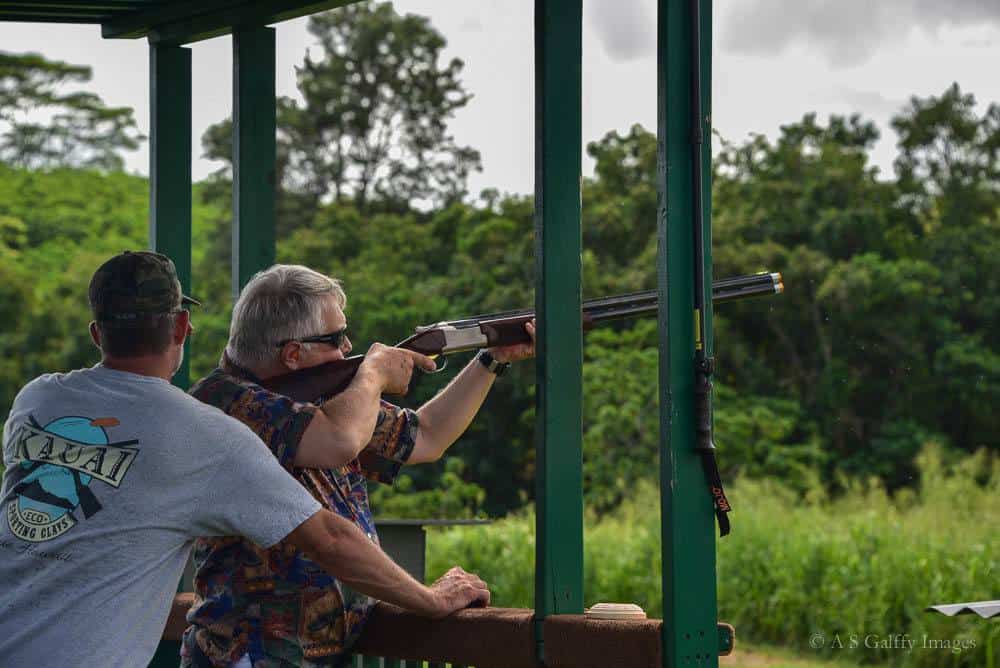 After you receive the instructions on how to handle a gun and you are ready to shoot, each guest will take turns trying their luck at destroying a flying clay. First timers or seasoned shooters can enjoy the experience just the same.
10. Visit a Ranch
An all time family favorite activity in Kauai is visiting a ranch. There are many private ranches in Kauai, some of which can be visited. One of the most famous ones is Princeville Ranch, on the North Shore. This beautiful ranch is truly a gem, with thousands of acres of forest, wide open fields and green pastures, a river and a waterfall.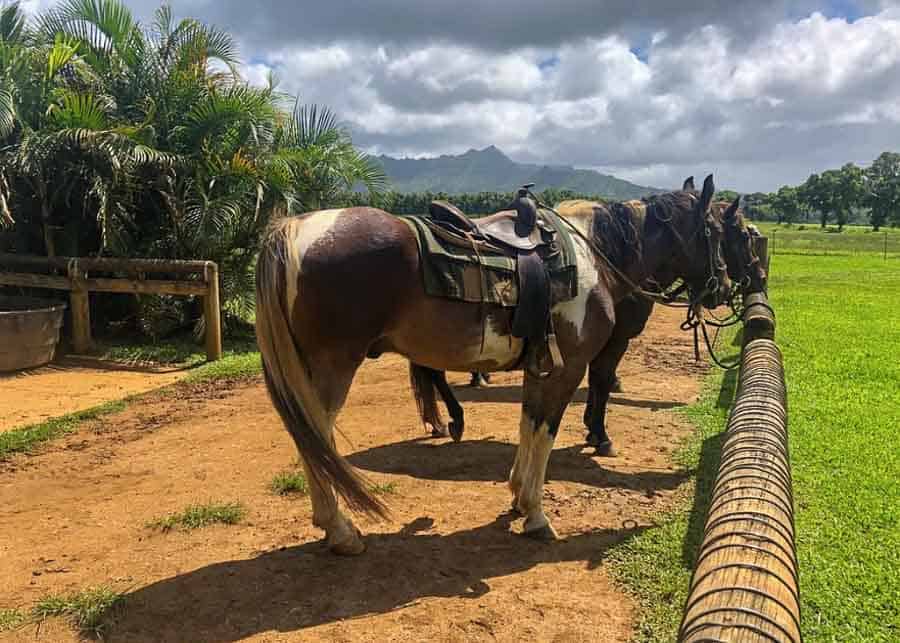 The owners used part of the land for horseback riding tours, rodeos, and ranching cattle.They also raise goats, pigs, sheep and poultry. Visitors can simply enjoy the beautiful grounds, or do some zip lining or horseback riding there.
11. Visit the Botanical Gardens
Kauai is home to three of the five gardens that comprise the National Tropical Botanical Garden – Allerton Garden, McBryde Garden, and Limahuli Garden, each one of them located in a different part of the island. Allerton Garden is perhaps the most beautiful of all three.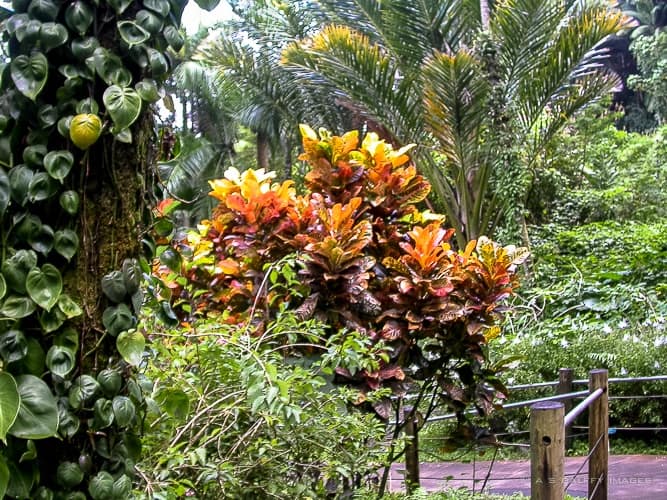 This is due partly to the location of the garden which is tucked into a valley opening to the sea, on the south side of Kauai where it's always sunny. No visit to Kauai – Hawaii's Garden Isle– is truly complete unless you take the time to visit one of its beautiful botanical gardens.
12. Go Sailing along the NaPali Coast
If there is only one experience you must have during your visit to Kauai, it's a sailing trip. If it's a sunset dinner cruise, or a catamaran snorkeling trip, experiencing Kauai from the deck of a sailboat can be exhilarating.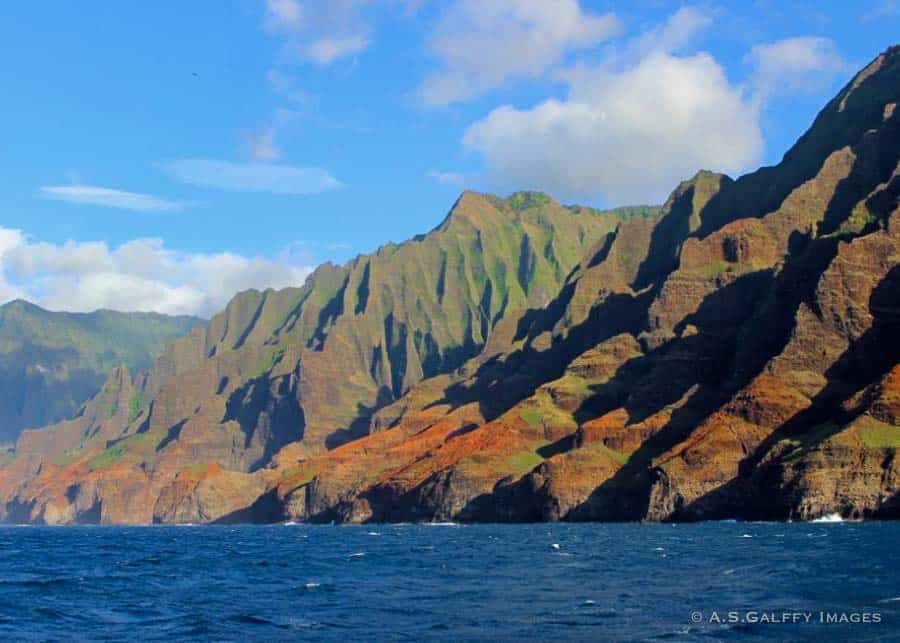 Besides, the spectacular Na Pali coast can only bee seen from the sea, unless you dare to hike the wilderness on the steep and slippery Kalalau Trail.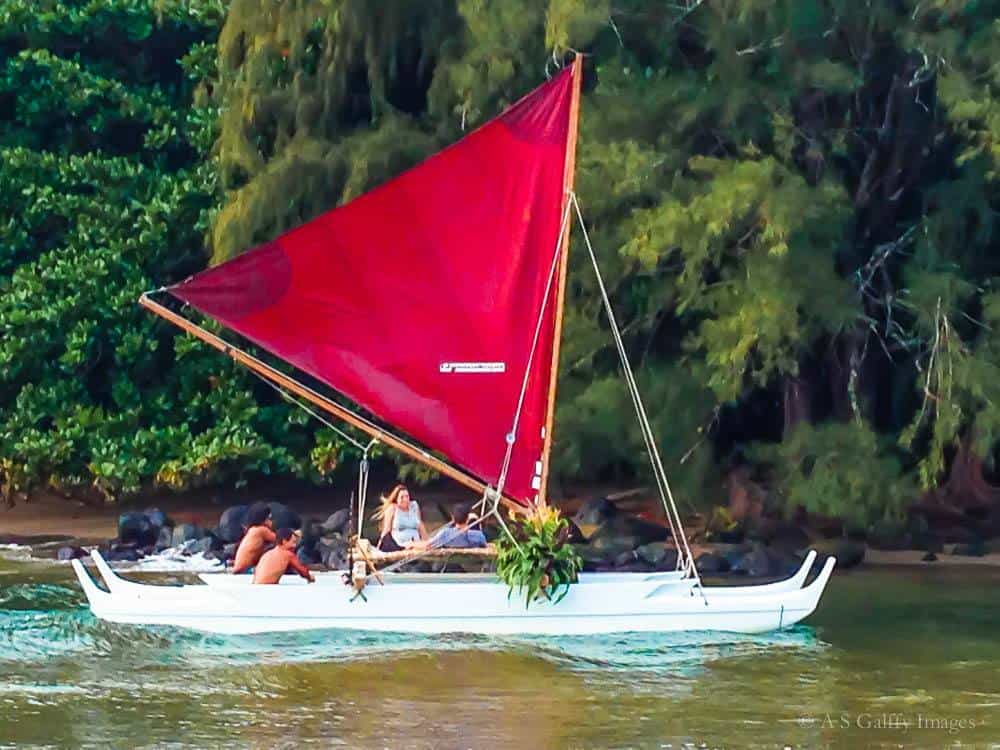 The sail boats will take you all around the Na Pali coast where you can enjoy spectacular views of the 4,000-ft cliffs, watch cascading waterfalls, sea caves, secluded beaches, dolphins, turtles and exotic birds while enjoying a tasty dinner, or lunch, or just a cocktail.
READ NEXT: Best Places to Eat on Maui Island
13. Attend a Luau Party
Going to a Luau party is one of the must-do things in Kauai. A luau is a great way to taste the foods and experience the ancient cultures of Kauai. Most luaus are held at beautiful oceanfront locations, just steps from the water. After a copious dinner you can sit down and enjoy an exciting Polynesian show.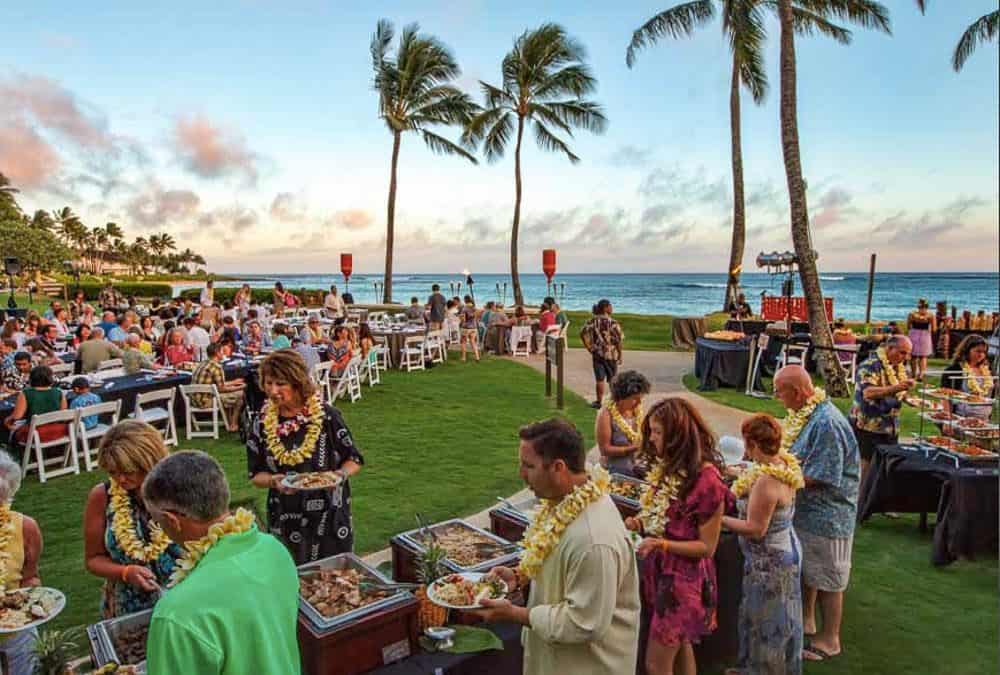 There are a variety of luau venues throughout Kauai, both on the South Shore and the North Shore. No first-time visit to Kauai is complete without experiencing a Hawaiian luau.
14. Visit The Kilauea Lighthouse
There are several lighthouses on Kauai, but perhaps the most scenic one is the Kilauea Lighthouse is located on the North Shore of Kauai. Visiting this lighthouse is an activity for the entire family and an incredible way to experience a historical part of the island of Kauai.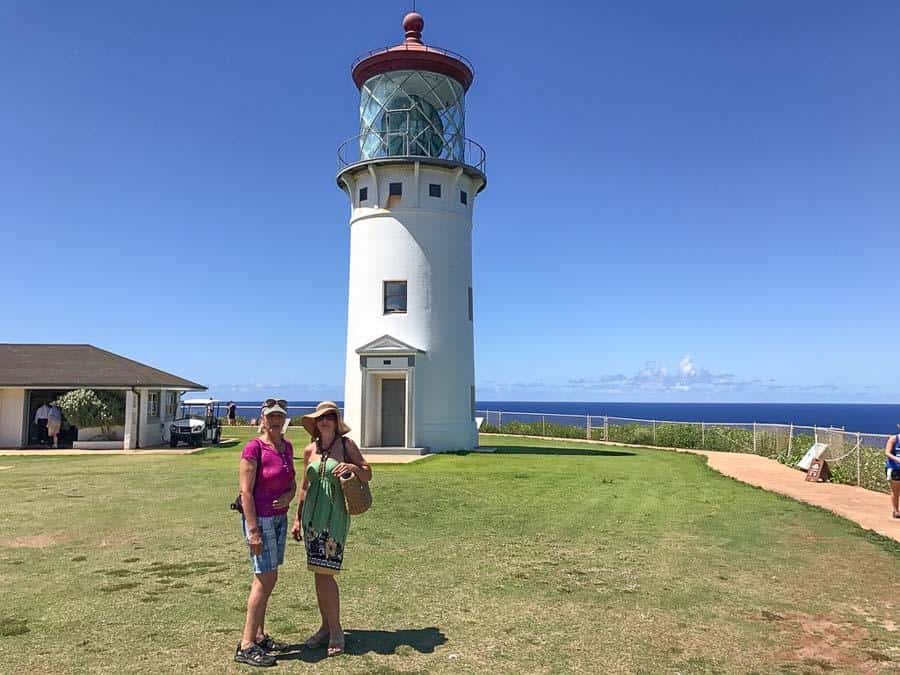 The lighthouse is part of the Kilauea Point National Wildlife Refuge that protects the seabird population of Kauai. Some of their famously protected birds are called the "red-footed booby."
The lighthouse and wildlife refuge is open Tuesday to Saturday 10:00 am to 4:00pm, and is closed on Sunday and Monday. Admission is $10.00 per person.
15. Soak in a Waterfall
Kauai is blessed with some amazing waterfalls that you should visit. But if you only have time to visit one, I suggest you make it Wailua Falls.
The waterfall is located not far from the town of Lihue, where the Wailua River splits into two streams before cascading nearly 100 feet to a picturesque pool below.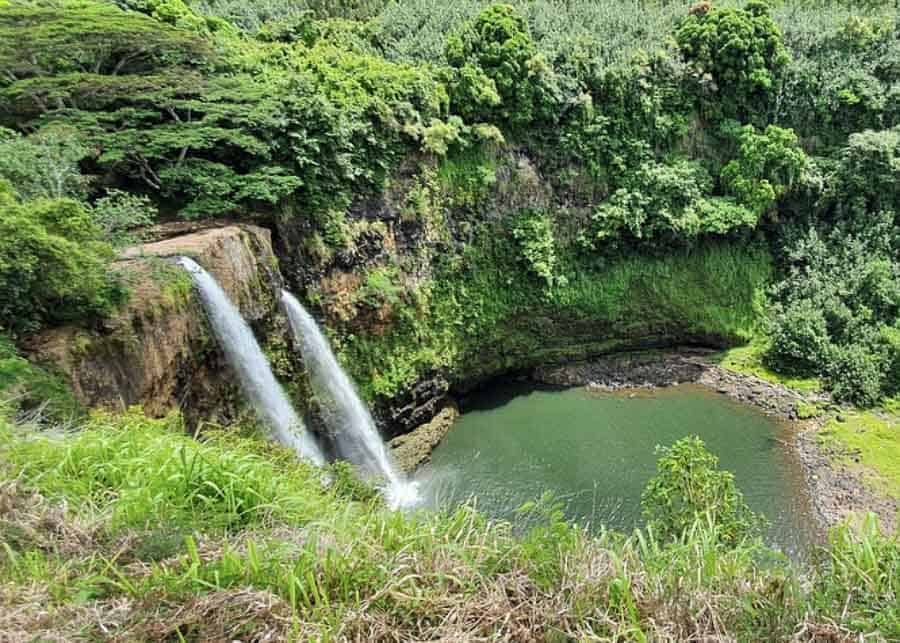 The river's flow varies depending on rainfall, but the waterfall never goes dry. The best time to photograph the waterfall is in the morning when the sun's rays shine through the fall's mist.].
Hawaii Travel Requirements
There are no longer any COVID-related requirements for arriving domestic passengers. Additionally, as of June 12, 2022, the U.S. federal government no longer requires a negative pre-departure COVID-19 test result or recovery from COVID-19 documentation. For more information, please click here.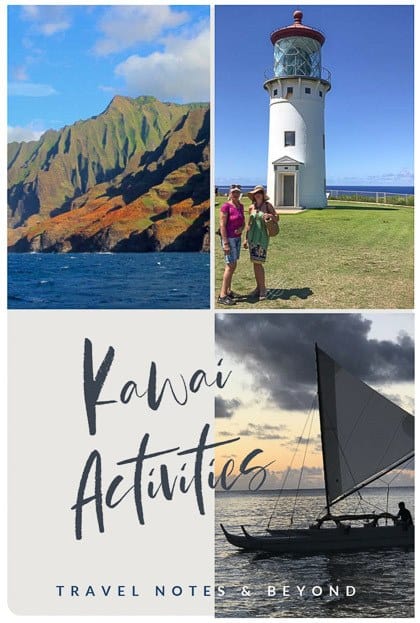 YOU MAY ALSO LIKE: