Africa is a vast and widely diverse continent, with formidable wild life, incredible landscapes and sites of archaic and historical relevance. A melting pot of cultures with over 54 countries chose from. It's hard to know where to begin and what countries to visit in Africa.
Because Africa is also known as a region of high crime and ever-lasting conflicts, many people fear that that no place on the continent is actually quite safe to visit. But this is quite far from the truth.
Africa has the nicest and friendliest people in the world. Actually, most countries in Africa pride themselves on their kindness and friendliness to foreign visitors. Of course, that's not to say that you don't have to exercise caution when interacting with locals, or other people around.
But although the large majority of travelers to Africa return home without encountering any serious problems, it's always wise to check the news and get the latest safety advice before making your travel plans for Africa.
Best Countries to Visit in Africa
Planning your first trip to Africa may seem intimidating, so in this post we are going to take a look at some of the best countries to visit in Africa. These are must-see places that you should try to visit at least once in your lifetime. Think of it as your ultimate Africa Bucket List!
Egypt
While many people often make the mistake of thinking of Egypt as an Asian nation, it is in reality situated at the northern point of Africa. You've probably heard of the ancient culture of the Pharaohs – and this is the key drawing factor of the region.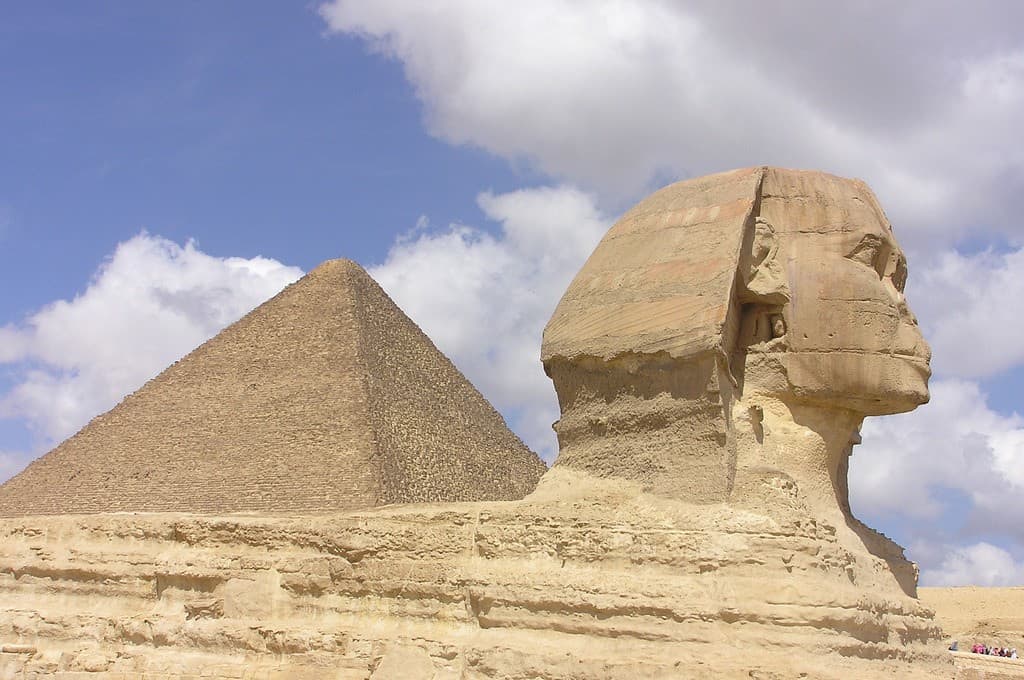 The Great Pyramids of Giza are one of the seven wonders of the ancient world, and are definitely still worth a visit for intrepid explorers in the 21st century. We all know a little about the archaic culture of Egypt, so why not find out more by checking it out for yourself?
Ghana
Ghana is one of the best countries to visit in Africa. It is tropical, warm, sunny, safe and politically stable. They never had a civil war. It has beautiful landscapes, rich history and culture, great food and very welcoming and friendly people.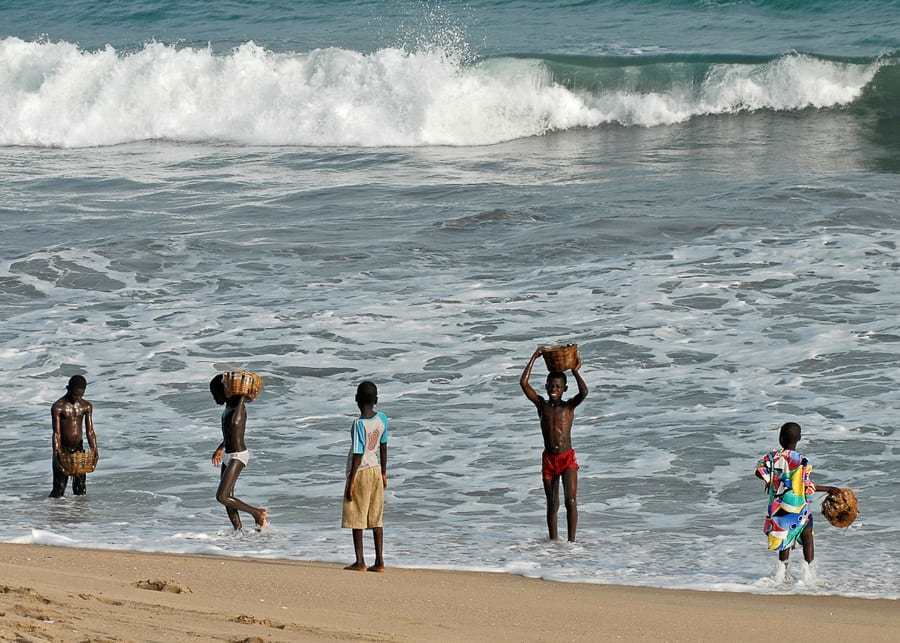 Accra is the most developed city in Ghana and is also the national capital. However, the most interesting places to visit are actually outside Accra. The Bunso Arboretum and Canopy walkway, Aburi Botanical Gardens, Okyehene's palace at Kyebi are some of them.
Kenya
Kenya is one of the best countries to visit in Africa. Nature lovers will have a blast here. The country has a series of extravagant and beautiful national parks that provide explorers with a sense of adventure.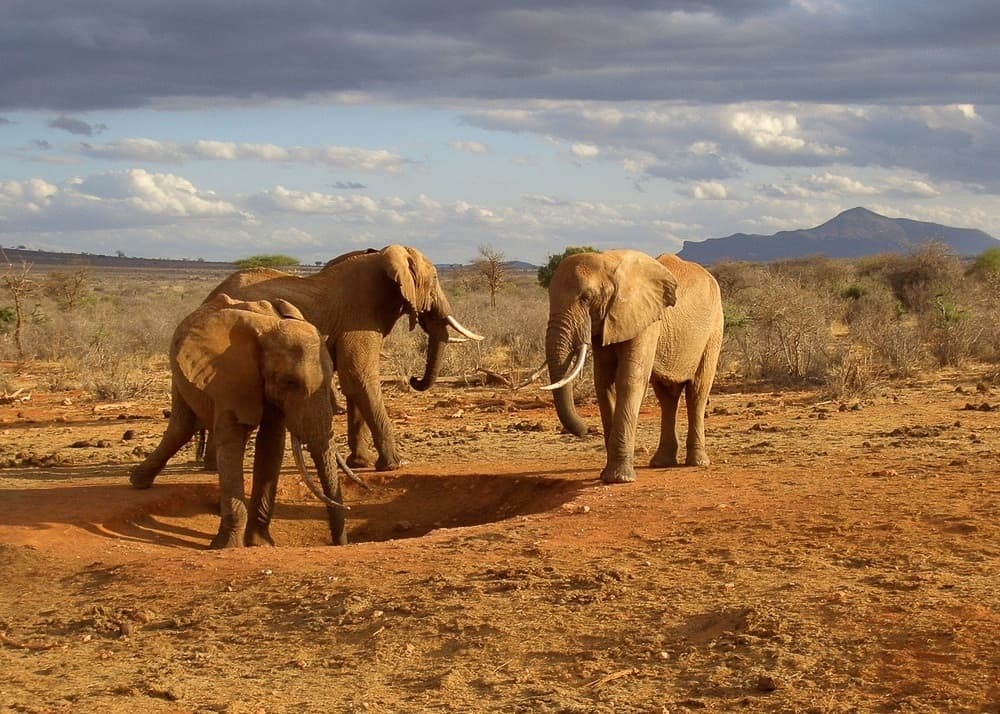 In most of these spots you can come face-to-face with a bevy of exciting wildlife, all under the watchful guidance of trained specialists who have forged a career out of learning about how to deal with potentially dangerous animals. Kenya also offers some of the great safaris in East Africa.
Morocco
Rounding off our list is another North African country which is famous for its culture. Morocco might not have the same impressive sites as Egypt. However, hustling and bustling markets like Jemaa el-Fnaa, or historic khasbas like Ait Ben Haddou, are not any less interesting.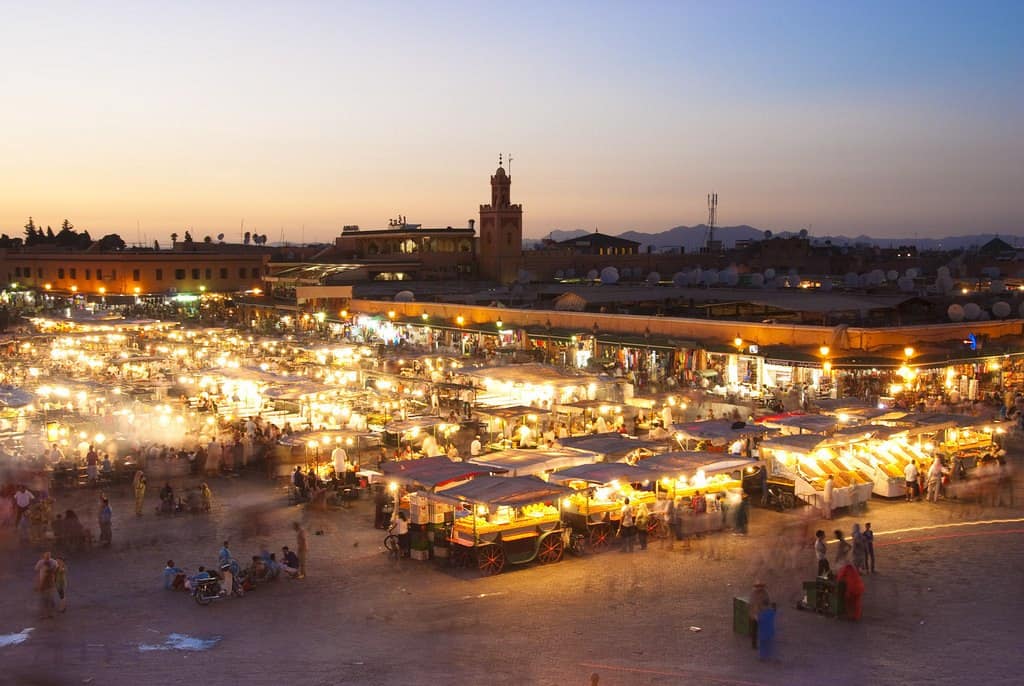 Cities like Casablanca, Fés, or Chefchaouen provide any traveler to Morocco with great itinerary options.
There are also many beautiful excursions that you can take around these big cities. Like a day trip to Meknes, or the archeological site of Volubilis. Or a day trip to Chefchaouen from Tangier, or a desert tour from Marrakech.
Morocco is popular primarily because of its proximity to Western European countries. It also has plenty of interesting history as well. Morocco is probably the most "backpacker-friendly" in terms of an abundance of cheap hostels and good bus and train networks to go from city to city.
Namibia
There's a good chance if you're not a rugby fan you haven't even heard of this African nation. But despite that, this relatively under-populated country is nevertheless well worth checking out. Namibia is best explored by car, so if you have the time you should definitely put together a self drive Namibia itinerary.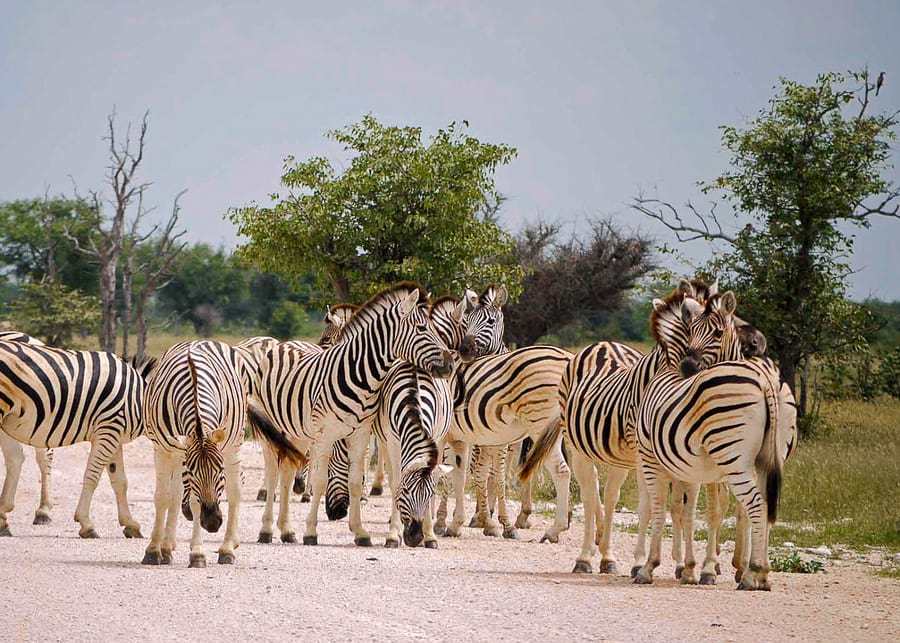 The Etosha National Park is a particular point of interest, with what is in essence a giant safari encompassing a huge expanse of land. Swakopmund, one of the larger cities in Namibia, is also the primary hub of adventure tourism in Africa as a whole.
Rwanda
Rwanda might have a turbulent history, but then what African nation doesn't? However, Rwanda has now managed to move past that dark period and stand out as one of the best countries to visit in Africa. Absolutely worth trying out at some point in your life.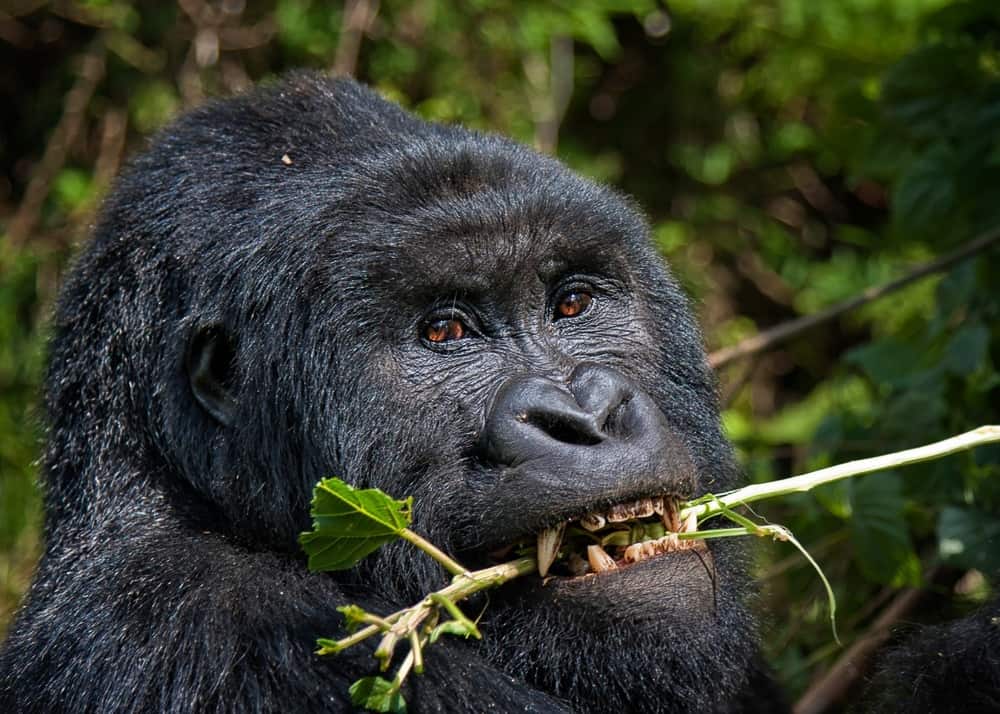 Some of the most aesthetically pleasing sights in Rwanda are its National parks, like Akagera and the Nyungwe Forest. The country's tourist sector that was once rundown, has now been completely transformed.
Check out this post if you want to find out what to expect in Rwanda.
South Africa
What better spot to kick off our list than with one of the most easily recognizable independent states in the continent. South Africa is famous for its serene beaches and roaring waterfalls. The hosts of the 2010 FIFA World Cup have come a long way economically in recent years, and now stand out as a primary destination for tourists.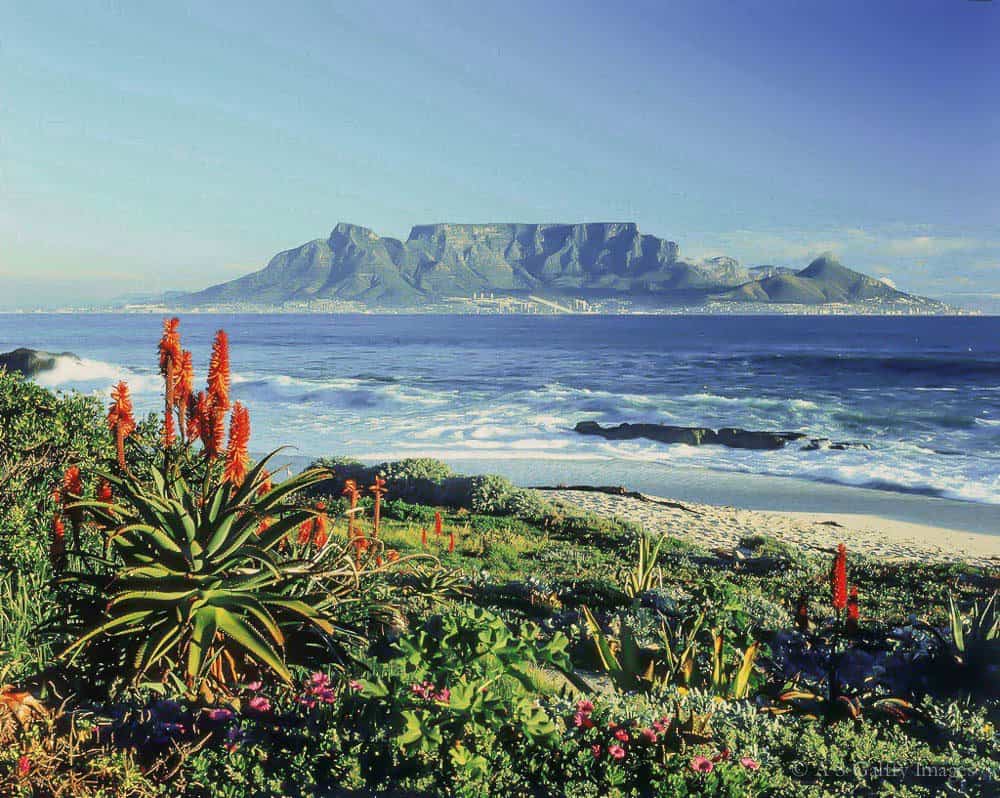 From the one-of-a-kind Table Mountain on the outskirts of Cape Town, to the world renowned Kruger National Park, there's no end of fantastic adventures to sink your teeth into when it comes to an excursion to this diverse and multi-cultural nation. And if you have the time, don't miss the charming coastal villages of Cape Town.
Tanzania
Tanzania is many things to many people. To safari lovers it means gazing at elephants, lions, leopards, and rhino in the Serengeti National Park. To outdoor enthusiasts it means the vast majesty of Kilimanjaro, Africa's highest mountain.
For some other people Tanzania is this tropical paradise where can see whale sharks and colorful coral reefs around islands like Zanzibar, or Mafia.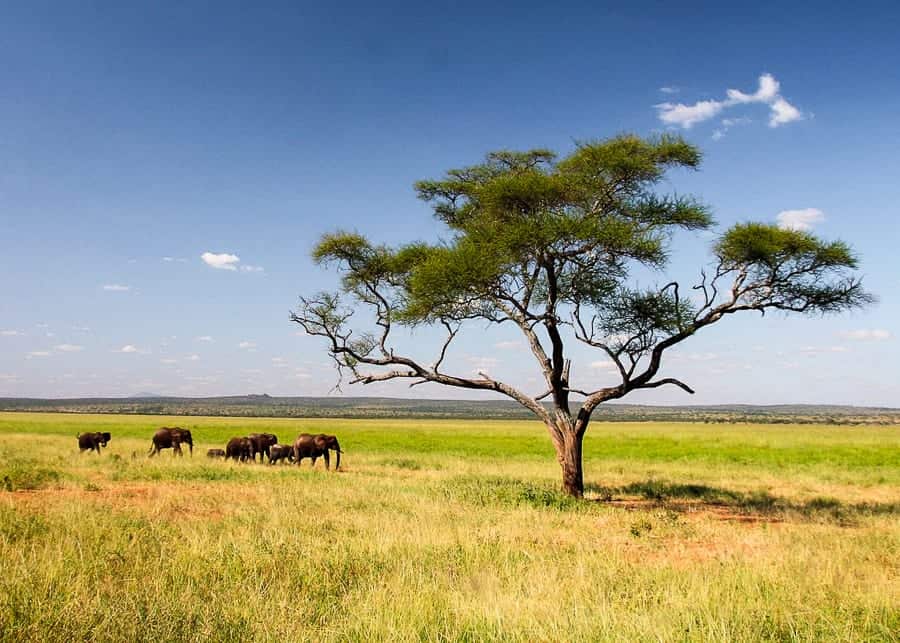 Tanzania is very culturally diverse, being home to about 126 tribes. Each tribe speak their own language, but the national language is Swahili, which everybody knows.
Tips for Traveling to Africa
Fancy a trip to any of these spots? Many of the countries in Africa are quite safe for traveling so if you decide visit any of these African nations in the future you'll be amazed by the versatile range of things you can do there. However, keep in mind that when traveling to Africa it's always wise to buy travel insurance.
One of the things to keep in mind when traveling to Africa is corruption. You may encounter this especially at the border crossing. Most of the time you'll pass with no issue, but there may be times the you'll be asked to wait for hours for your passport to be processed with no explanation. Or you may be asked to pay a bribe to make things move faster. It's wise to be aware of the visa requirements before visiting any country in Africa.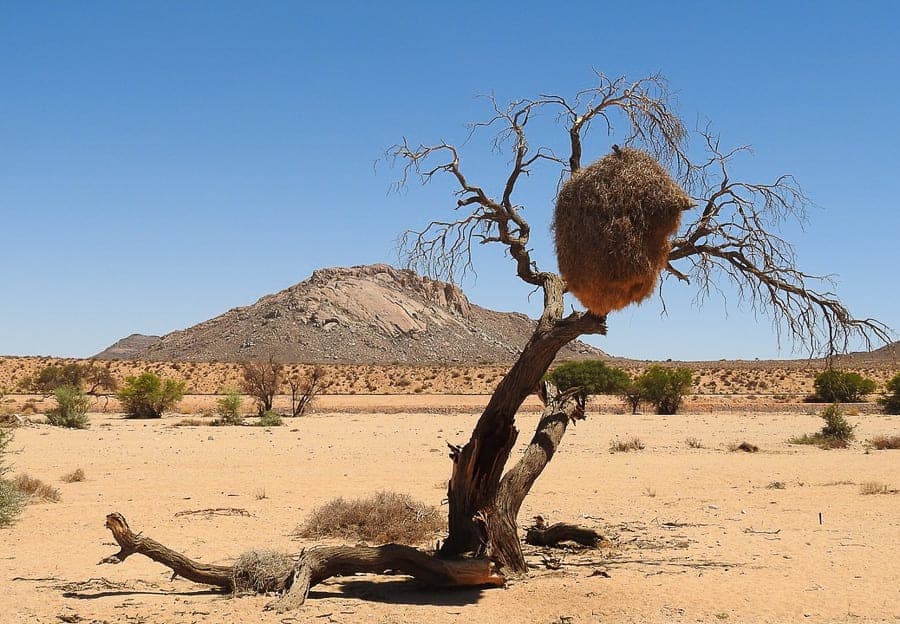 Below is some common advice you should follow when traveling to Africa:
Always travel by day.
Never carry big amounts of money with you and always wear a money belt.
Carry anti malarial medication, antibiotics, antihistamine, and hydrocortisone cream.
Always use insect repellent when going outside
Wear your seatbelt when traveling by bus/car
Expect delays. People here don't have a sense of time.
Be prepared to negotiate the price for anything you buy. Even for the bus fare!
Should have any questions about what to take with you when you visit any of these countries in Africa, here is a great guide on what to pack. Make sure you give Africa a try at some point in your life.
All the above countries are worth visiting and I'm sure many other African countries are worth visiting too.
Pin this for later: