This month Travel Notes & Beyond interviewed Jane and Duncan Dempster-Smith, the co-founders of To Travel Too. In 2013, Jane and Duncan decided to leave the corporate world behind and see the world. Read more about Jane in my interview with her: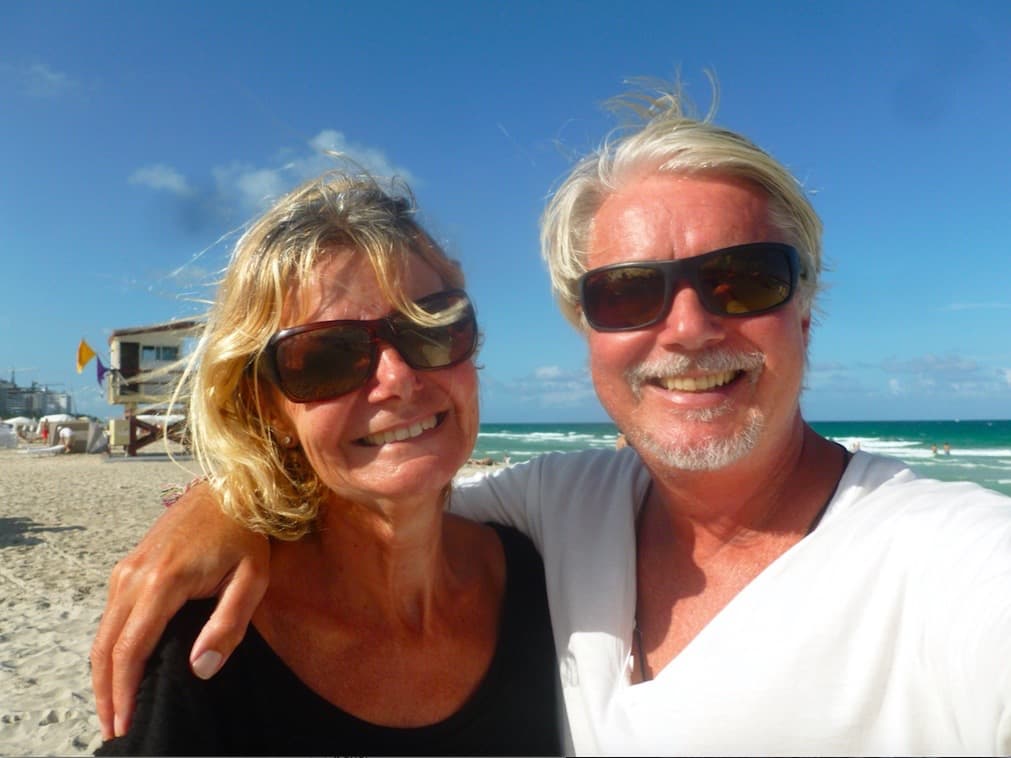 1. Tell us a little about yourself: Who are you? Where are you from?
Jane Dempster Smith is the co-founder of "To Travel Too"
Over the past four decades, Jane's passion for travel has taken her to over 50 countries. She has lived and worked in Australia, UK and Singapore. With extensive experience in all aspects of travel from airport ground staff to air hostessing, retail, corporate and group travel, she has flown in two seaters, hot air balloons and even the Concorde. Jane offers her skills to baby boomers who want to change their lives; to travel light and travel far.
Duncan, Jane's husband is the other co-founder of the blog
Having travelled for both business and leisure, Duncan has lived in Malta, UK, Hong Kong, Australia and Singapore. In his past life he held senior roles with global multinationals in manufacturing, distribution and sales. In 2013 he embraced a life change based on the philosophy: 'chase time not money'. His ambition is to support fellow baby-boomers who want to fly the empty nest and see the world.
What we do:
Jane and Duncan have created To Travel Too, a travel blog focused on the baby boomer, transition to retirement and retired folks. The blog creates content and partners with other related travel and lifestyle providers to inspire folks to take action.
We have gained experience in leaving the corporate worlds, downsizing/empty nesting. Our strategies assist baby boomers in taking the first step to let go of the corporate worlds, downsize the family home and to travel longer term. We teach people how to travel on a budget and how by example how the baby boomer can chase time not money.
2. What is your blog about and how did you start blogging?
Our eldest son was on a late gap year and we caught up with him in Santorini, Greece back in 2012. We had been stalking him on Facebook and enjoyed his travels throughout Central and South America and Europe. If he could take a late gap year why couldn't we? In 2013 we left the corporate world behind, created To Travel Too and have not looked back since. We are continually on the road writing about our adventures, reviewing hotels and tours to provide inspiration for our readers. To Travel Too is targeted at the baby boomer, transition to retirement and the retired folks globally.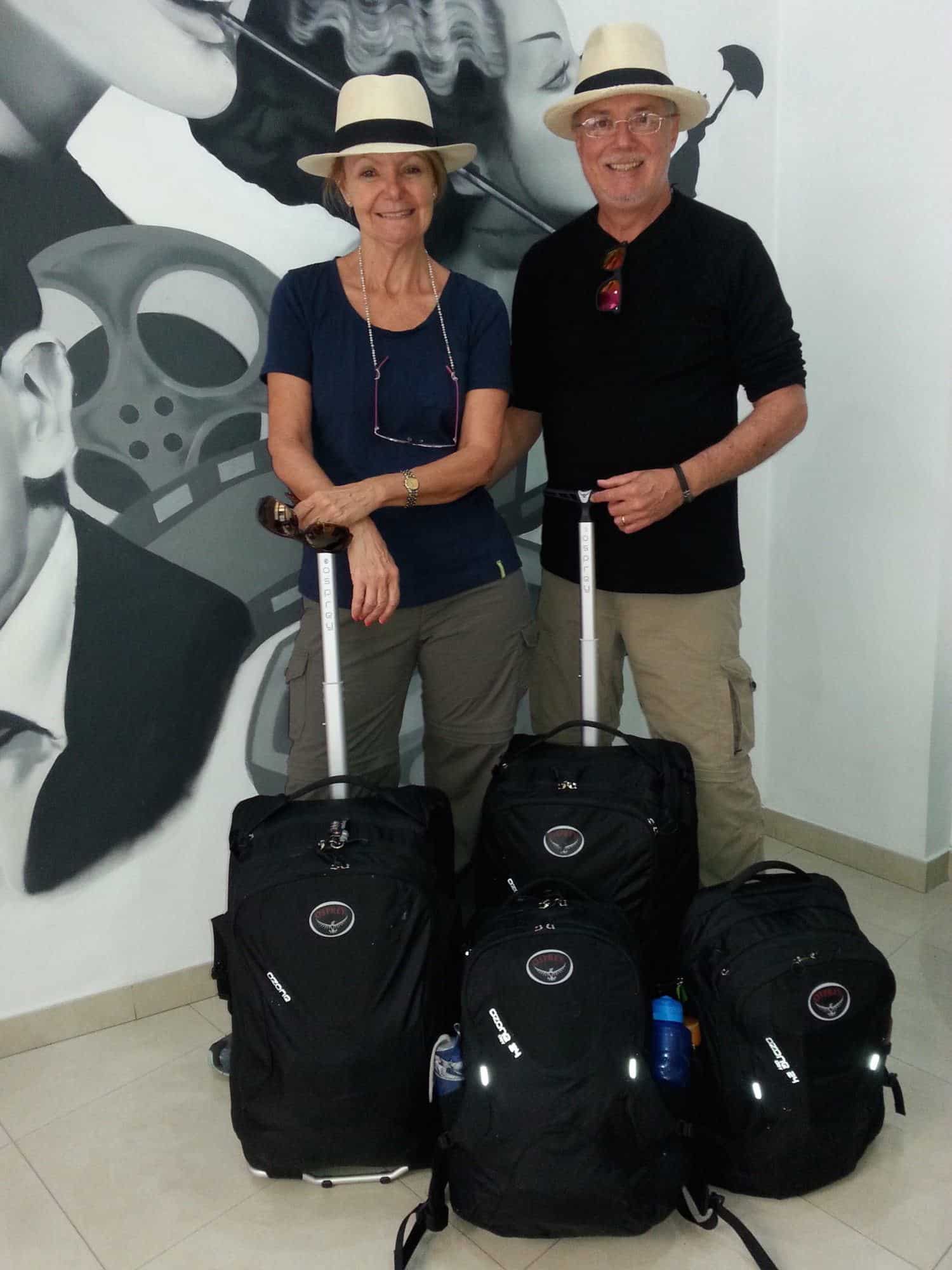 3. Do you travel for work or for pleasure?
Definitely pleasure. We are fortunate to be able to travel continuously and write about our experiences. Each destination particularly if it's for the first time provides us with nourishment. We love getting the feel of a new culture and it's exciting when the fives senses are experienced in the travels.
4. What is the most stunning place that you have ever visited?
Wow! That's a hard one! For Jane it was Machu Picchu, Peru after we trekked for 4 days to get there! For Duncan, it was Petra, Jordan. It was simply magical to arrive into Jordan and to travel to Petra. We experienced camping and sleeping in the desert, which was followed by days wandering Petra. Petra is mystical, magical, serene and very quickly once you enter you escape and fall into an ancient world. You can feel the vibe and explore the bygone ages before reentering your own 21st Century Petra.
5. Do you feel that blogging takes time away from your social or family life?
No, it is our life now, our boys are on the road, and we Skype with family and friends regularly. We also take the opportunity to travel with family and friends more than we would have if we were still in the corporate world.
We have found our network of friends has expanded, we meet fellow travelers on the road and we get to meet and engage with locals. Our travels are much slower than when we started, this allows us to connect with the destination and to peel back the tourist veneer to get to the core of a destination.
6. What is the one thing that is too large or impractical to travel with that you wish you could take with you when you travel?
We love our green markets and if we could take a nutra-bullet with us this would be smoothie heaven.
7. Are there any countries that you would not consider visiting and why?
The only countries currently would be Syria or North Korea (which you cant visit as a tourist anyway).
8. Do you have any funny travel stories?
Like everybody else, we have a few. The first one that comes to mind is when we flooded a hostel in Florence. We had a great terrace that overlooked the Duomo and one late afternoon we were joined by some young Australians our boys ages who were travelling around.
The afternoon started with a few drinks and it extended late into the evening. Unfortunately, we totally forgot that that we had laundry soaking in the bidet, unfortunately with the tap running slowly. A few hours later a passing guest noticed water coming out from under the door and alerted us to the fact. One of the guys was a project manager, the other a builder and we all pulled together to quickly stop the water flowing with thousands of towels.
After cleaning up the boys left to go and get something to eat and we were left trying to get the soaking wet towels down to the laundry in a one-man lift.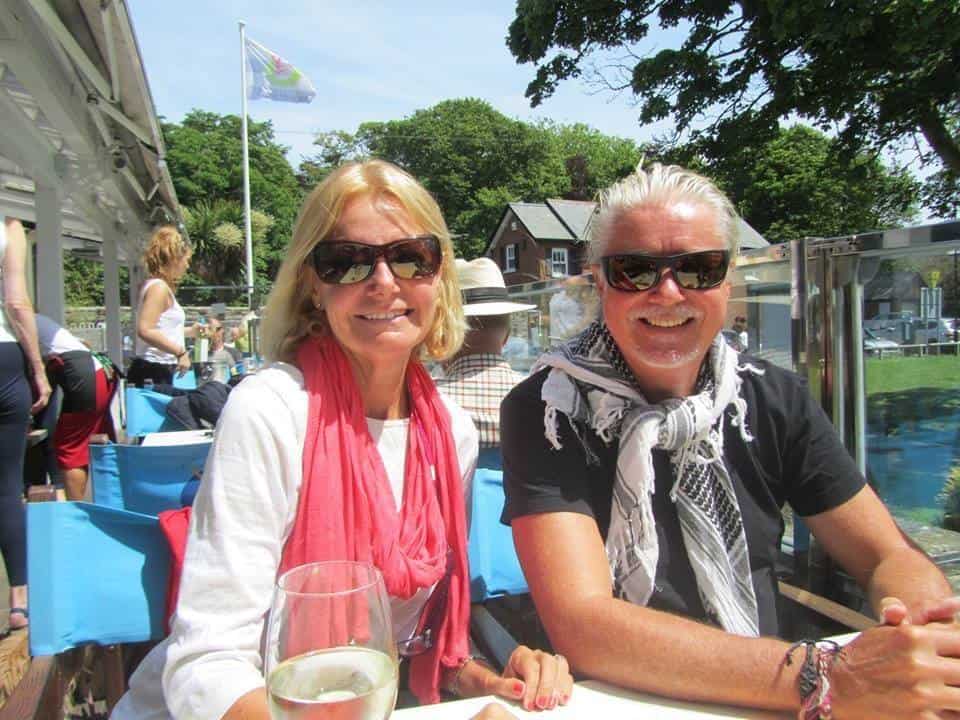 9. What is the most adventurous thing you have ever done?
Trekking Machu Picchu with no prior trekking experience and for Jane no camping experience. The altitude was something that we had expected never the less it is was an issue for Duncan and thankfully we had planned to acclimatize in Cusco. Thank Goodness!
10. What is your favorite mean of transportation (plane, train, car, ship)?
Jane – Up until this year I would have said bus but we have just travelled on a repositioning cruise from Spain to Panama and it was so much fun I would definitely do it again.
Duncan – Love to travel by bus as we get to enjoy the landscape, check in is easy and its often much cheaper than other forms of travel.
YOU MAY ALSO LIKE: