A couple of weeks ago I had the pleasure of interviewing Linda and Dan Bibb from As We Saw It, as part of a series of interviews that I started last year. This series is meant to reveal the persons behind some of the blogs that we've got accustomed to read. Dan and Linda are a couple of American empty-nesters who left home when their youngest son finished high school. Originally from the East Coast, they have been travelling around the world since 2010.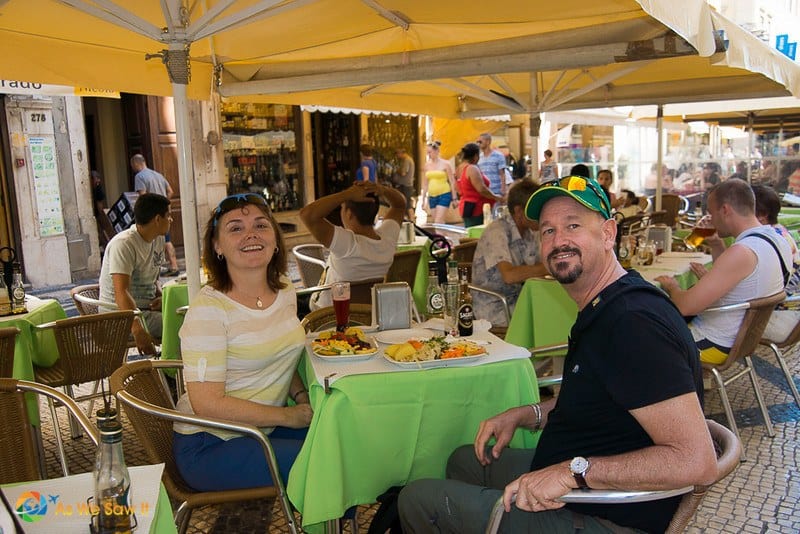 1. What is your blog about and how did you start blogging?
As We Saw It is a travel-photo site that focuses on destinations, culture, and cuisine. Our goal is to demonstrate how easy and exciting international travel can be. It began as a personal travel journal and morphed into what it is now after we attended a couple of blogging conferences and Dan started contributing his photos.
2. Do you find it more time consuming to write or to keep up with the social media?
I find the writing to be far more time consuming because I do a ton of fact checking and research along the way. I'm also editing as I go to make sure my text matches Dan's photos, and then after it's written I go back and tweak the copy. Thank goodness social media doesn't take as much time as it used to thanks to the scheduling app I use. Otherwise I'd go crazy!
3. Other than blogging and traveling, what interests you?
My top three are probably wine tasting, trying new cuisines, and meeting new people. I also love to read, do logic puzzles and jigsaws, and learn foreign languages. Dan, on the other hand, spends a lot of time in the kitchen (cooking all those foreign dishes is his therapy), working on his photography, and on Pinterest. We originally bonded because of shared interests in scuba diving, Biblical archaeology, and genealogy. Oh, and food. Always food.
4. How do you measure success as a blogger?
For us it's not about our income, it's about our love of travel and photography. For me, I base a lot of it on feedback from our readers. Nothing is as rewarding as getting a positive, well-thought-out comment that shows we've inspired someone. I also like seeing that we have repeat visitors because that tells me we're providing valuable content.
5. What is the most unusual thing that you have ever eaten?
When we visited the Kichwa tribe in the Amazon we had the opportunity to try chicha. It's an alcoholic drink that's prepared by thoroughly chewing yuca root and spitting the juice into a bowl. It wasn't very strong and it tasted like yeasty water.
Foodies that we are, we also have a bucket list of unusual foods we want to try, including crickets in Oaxaca (Mexico) and giraffe and ibex when we get to Africa.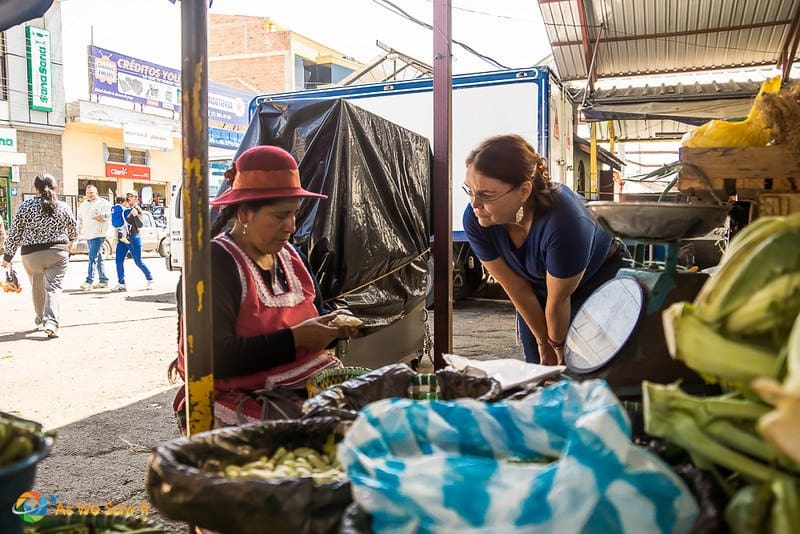 6. Do you have a roll model as a blogger, someone whom you admire and hold in high esteem?
I don't have a role model per se, but I do admire certain bloggers' writing styles. One of my favorites is The Everywhereist because Geraldine always manages to make me laugh.
7. If you had a limited budget for a trip, would you rather spend it on a high-end hotel or use it for shopping, restaurants, visiting other places, etc.?
We enjoy staying in high-end hotels but rarely splurge on them. Our best memories are of things we've done together, so all our money goes to admission tickets and experiences. We only buy souvenirs when they are attached to a memorable experience, such as the hand-woven baskets I bought when we visited an Embera village in Panama's remote Darien province.
8. What is the one thing that is too large or impractical to travel with that you wish you could take with you when you travel?
Hmmm … I'm not sure. Everything we need fits in our carry-ons.
9. Are there any countries that you would never consider visiting and why?
We won't consider Syria because of the current political situation. That's sad because we really want to visit Damascus.
10. What is your biggest passion?
Everything always seems to come back to food, travel and people. Our biggest travel-related passion is finding ways to go beyond the American culture we grew up in. When we discover we are out of our comfort zones we have an opportunity to see our own selves differently. For instance, when we were in Cuenca, Ecuador, we shopped at the local market, Feria Libre, where it's acceptable to charge gringos higher prices. As Americans we have come to expect that everyone should be treated equally. It was a shock to realize that not all cultures feel that way.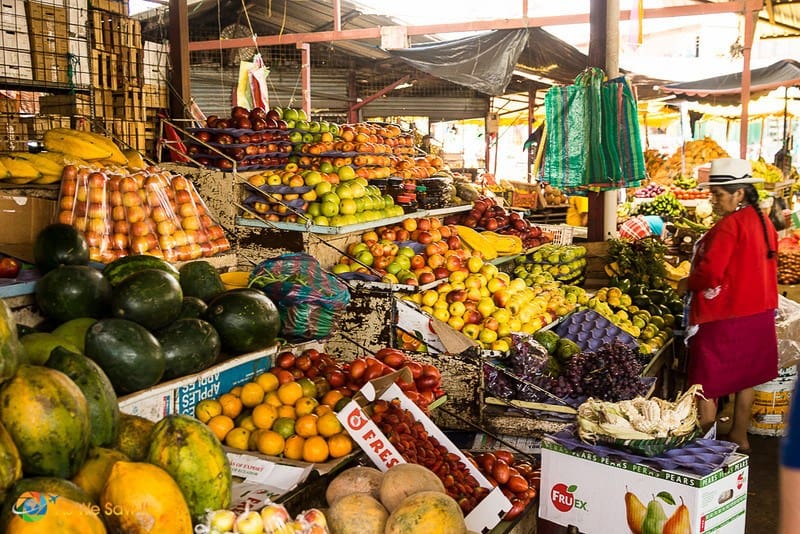 You can follow Linda and Dan on:
Blog: http://www.aswesawit.com
Gallery: http://photos.aswesawit.com
Facebook: https://facebook.com/aswesawit
Twitter: https://twitter.com/aswesawit
Pinterest: http://www.pinterest.com/aswesawit
Instagram: http://www.instagram.com/aswesawit
YouTube: https://youtube.com/aswesawit
Google+: https://plus.google.com/+Aswesawit/posts