A Walk Through Los Angeles County Arboretum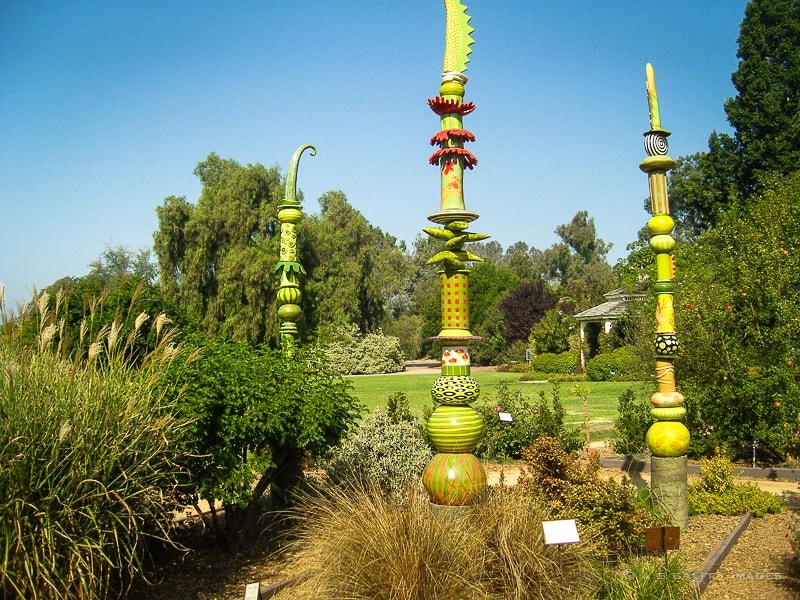 Last updated: September, 2015
Peacocks! Waterfalls! A haunted mansion and so much more …
Los Angeles County Arboretum is a botanical garden and historical site nestled into the hills of the San Gabriel Mountains, in Arcadia, about 20 miles away from downtown Los Angeles.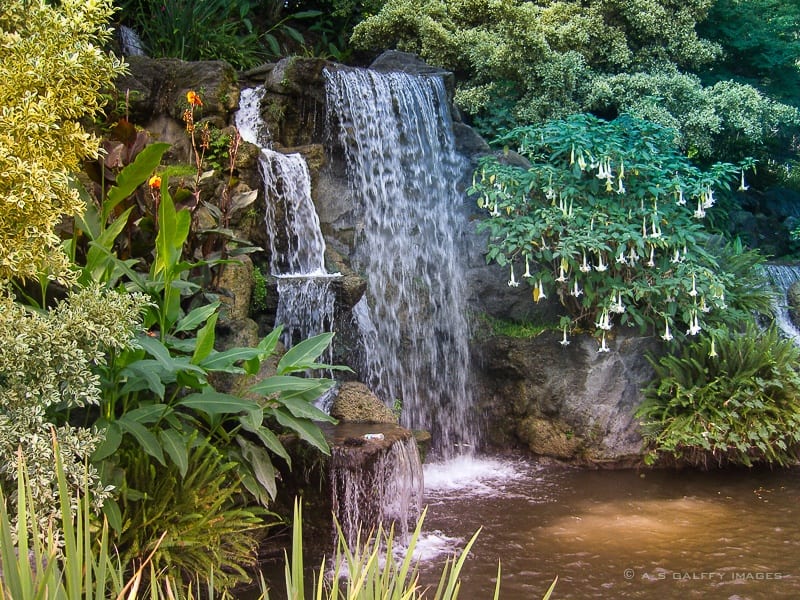 History of the Gardens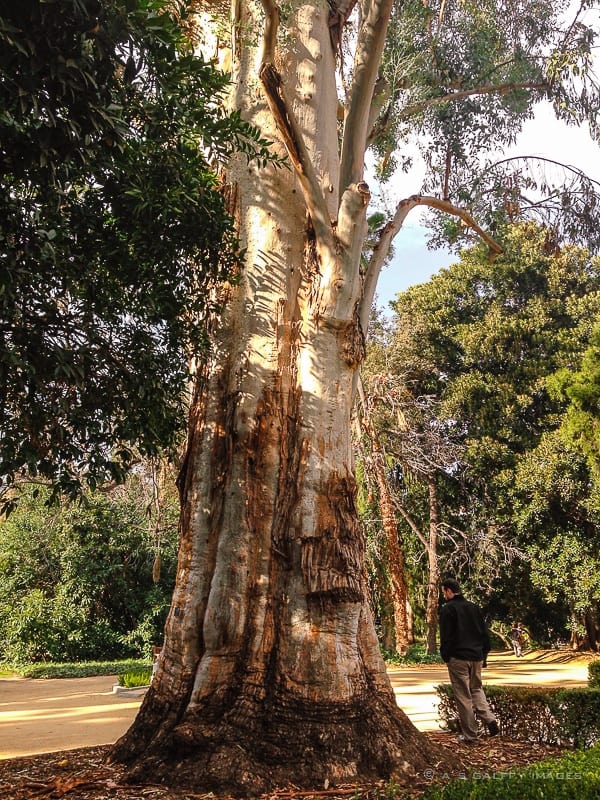 Arboretum sits on a remaining portion of the Rancho Santa Anita, one of the Mexican land grants of Southern California. The unusual thing about Rancho Santa Anita is its location: above an aquifer basin. That explains the numerous springs and underground ponds that have been found in the area. But today, the only one remaining is Baldwin Lake. The presence of water and game created a permanent Indian dwelling in the area, believed to be the place of the Tongva village of Aleupkigna, but the exact location of the village is unknown.
The site's modern history began in 1875 when Elias Jackson "Lucky" Baldwin, an investor and real estate speculator, purchased Rancho Santa Anita and began constructing its buildings and grounds. Baldwin was a strong influence in the area, building the Santa Anita racetrack, the Oakwood Hotel and ultimately developing Arcadia into a destination resort.
In 1947, California and Los Angeles jointly purchased the 111 acres to create an arboretum around the Baldwin site. Trees were planted and the grounds were developed over the next several years and in 1956 the arboretum was opened to the public.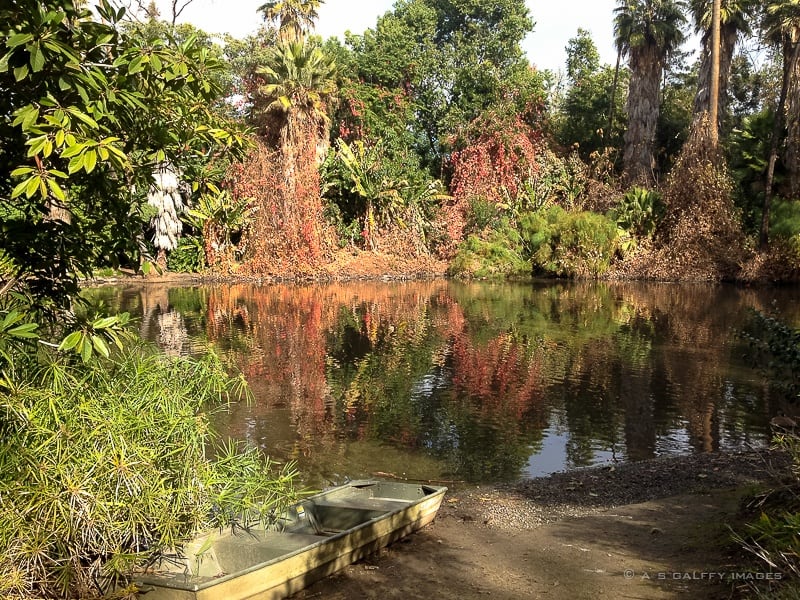 The Gardens
Similar to the next door Huntington Gardens in Pasadena, the arboretum's plants are grouped by geography with gardens for Australian, Mediterranean, South American, African, and Asiatic-North American plants.
Also like its famous neighboring Huntington Gardens, Arboretum features a California Historical Landmark:  the Queen Anne Cottage, a significant example of Queen Anne Style architecture.  The Cottage was erected in 1885 for Baldwin and his fourth wife, Lillie Bennett, who died here of cancer.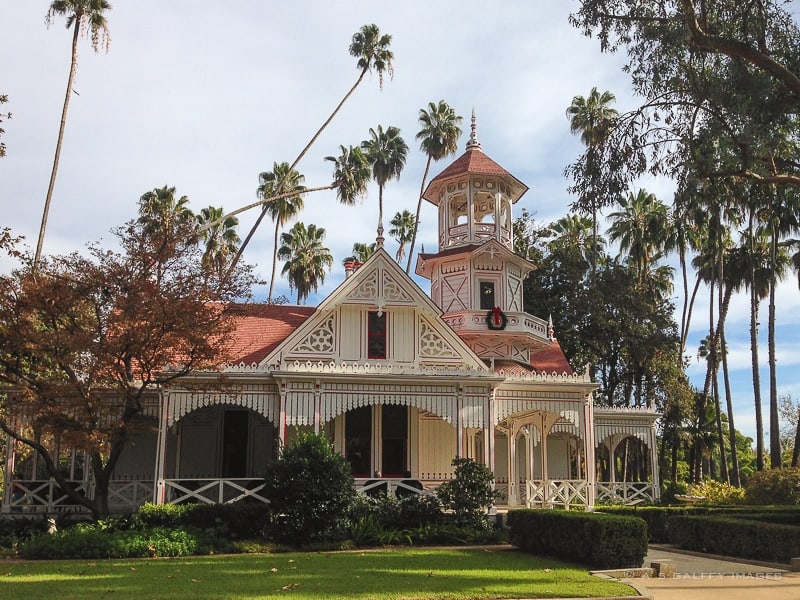 Rumor has it that the cottage is haunted. Some claim to have seen the ghosts of Lucky Baldwin and his wife Lillie roaming the rooms. Others claim to have felt odd cooking smells, and seeing strange anomalies walk the gardens at night.
The gardens are also home to a flock of Canada geese and some 200 peacocks (mainly seen around the entrance area) which are descendants of the original birds imported by Baldwin from India.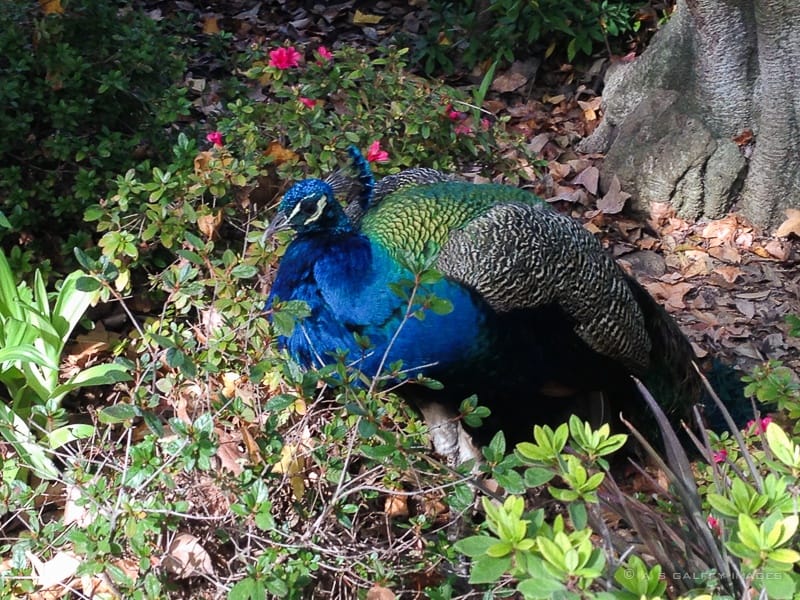 Arboretum has been used for many films and television shows, like Jurassic Park, Tarzan and Paradise Island.
The Los Angeles County Arboretum offers great value. For only $9 per adult (less for seniors and children) you can enjoy more than 100 acres of beautifully landscaped gardens, enjoy a tram ride, a waterfall, and a hunted mansion.
The tram ride is $5 per seat, but it's well worth the small charge. The ride includes a 45 minutes narration that introduces you to the gardens and its history.
There is also a small restaurant on the premisses, the Peacock Café, that offers fairly priced food and drinks, so you can spend an entire day at the Arboretum without going hungry.