No matter where you are in California, you have many great choices of romantic getaways, just a short drive away. While there are countless ways to spend Valentine's Day together as a couple, nothing brings couple together more than traveling together. So if you don't have any plans for this Valentine's Day, here are some ideas of charming destinations.
Best Romantic Places in Northern California
Northern California is home to some of the best romantic getaways in the USA. Here are some of them:
Napa Valley
Napa make a wonderful day trip from San Francisco. Located between the rolling hills of Mayacamas Mountains, Napa Valley offers breathtaking views at every turn. You don't need to be a wine lover in order to appreciate this region although if you are, going wine tasting in Napa Valley is a fantastic experience.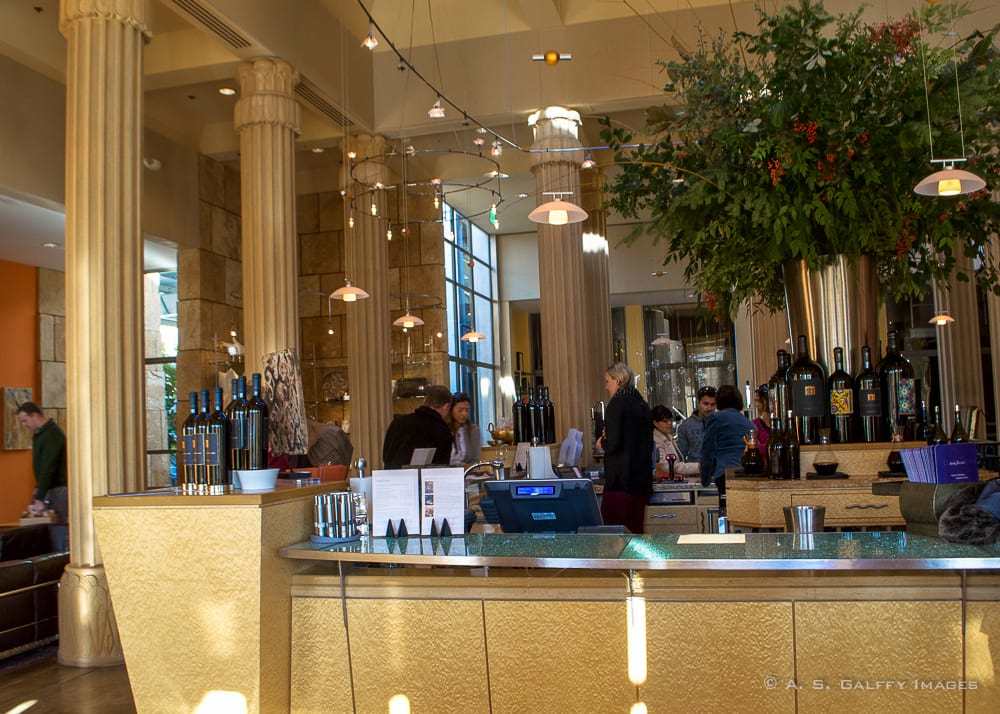 Although a very small region, Napa is home to several hundred wineries. Many of them are open to the public (some by appointment only). Whether you are a wine connoisseur or a wine novice, Napa is the place to explore and learn about it.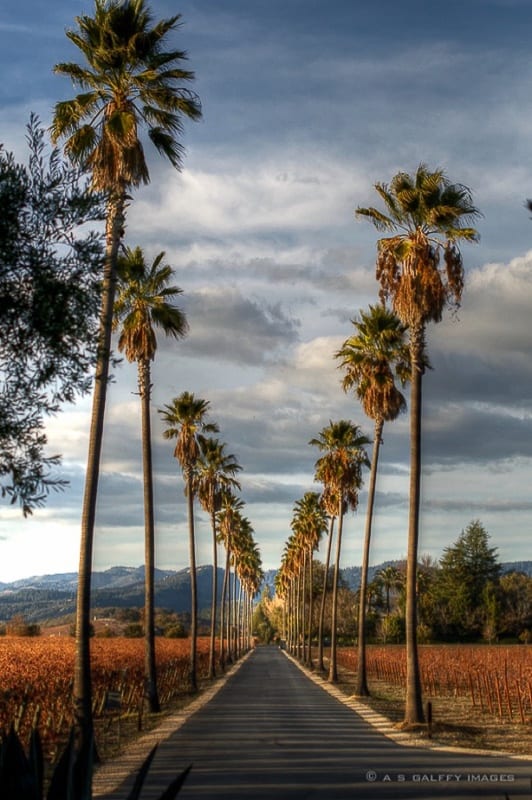 Choosing which winery to visit can be an overwhelming task. It's a good idea to check them out before you decide to start a tour. The wealth of options, the elegance of the tasting rooms and the art collections exposed in some of them can make your head spin. Napa Valley is particularly beautiful in fall, when the trees put on their fall colors.
Carmel-by-the-Sea
Few places in California are more romantic than cozy Carmel. I visited this town so many times during my road trips through California and I'm still not bored of it. In my opinion, this place deserves a very high place on your bucket list of places to see before you die.
Nested in the Monterey Peninsula, above a picture-perfect sand beach, this European-style village with no street addresses or mail boxes is just perfect for a retreat. Rustic cottages with picket fences, rugged ocean shores and green rolling hills. It can't get much better than this.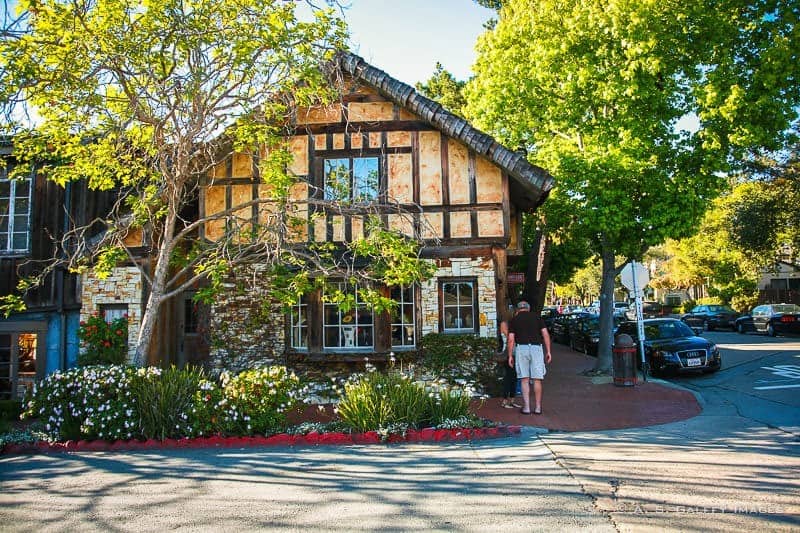 The town's architecture is a blend of small beach houses, log cabins and modern see-through glass homes. Over the years, Carmel has been the gathering place for many musicians, writers and painters. Their presence is quite obvious in the many art galleries and boutiques in town.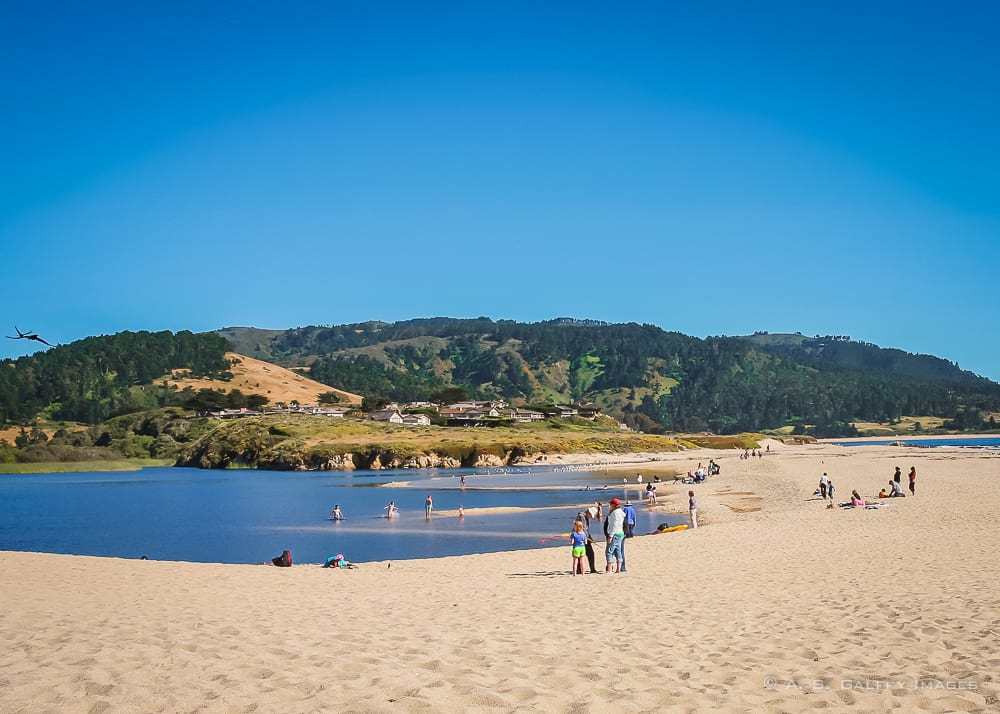 On the outskirts of Carmel you can visit Mission San Carlos Borromeo (also known as the Carmel Mission)– the second mission built by Franciscan missionaries in California.
The town is perfectly located: just between the famous 17-Mile Drive and Point Lobos Natural Reserve, on the Pacific Coast Highway. I can't think of a more romantic getaway in California than this! If this is your first time here, chances are you may want to turn your getaway into a long vacation.
READ NEXT: How to Spend an Incredible Day in L.A.
Best Romantic Escapes in Central California
Santa Barbara
If you are looking for romantic place to getaway in Central California, Santa Barbara is probably your best bet. Gorgeous beaches, red tile roofs and beautiful gardens are just some of the things that made Santa Barbara famous.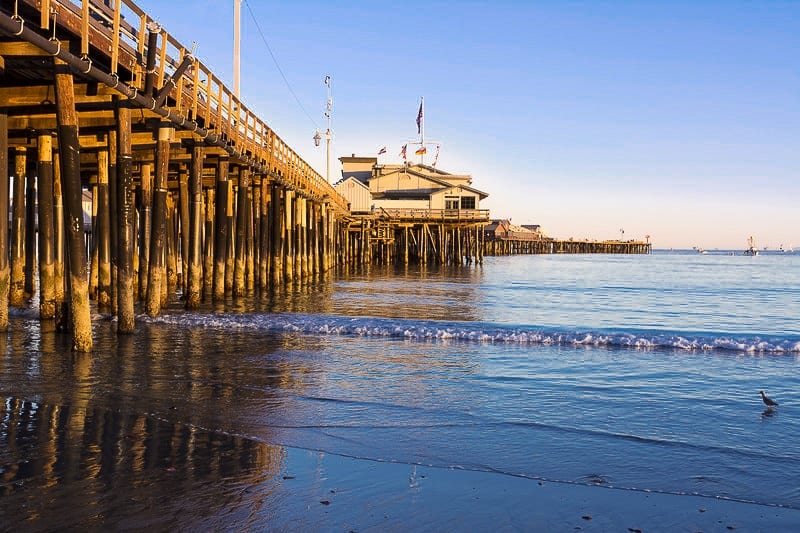 There is plenty to see and do here to justify and a long weekend stay, even though many people visit Santa Barbara as day trip from Los Angeles.
One of the best things to do in Santa Barbara is visit the Courthouse and its clock tower. You can also stroll along the Wtearns Wharf – the longest deep-water pier between Los Angeles and San Francisco, or visit the Old Santa Barbara Mission.

Solvang
You don't need to take an expensive trip across the Atlantic to get the feel of a Danish village. Just a short 40-minute drive from Santa Barbara, the little town of Solvang will make you think you are in Denmark.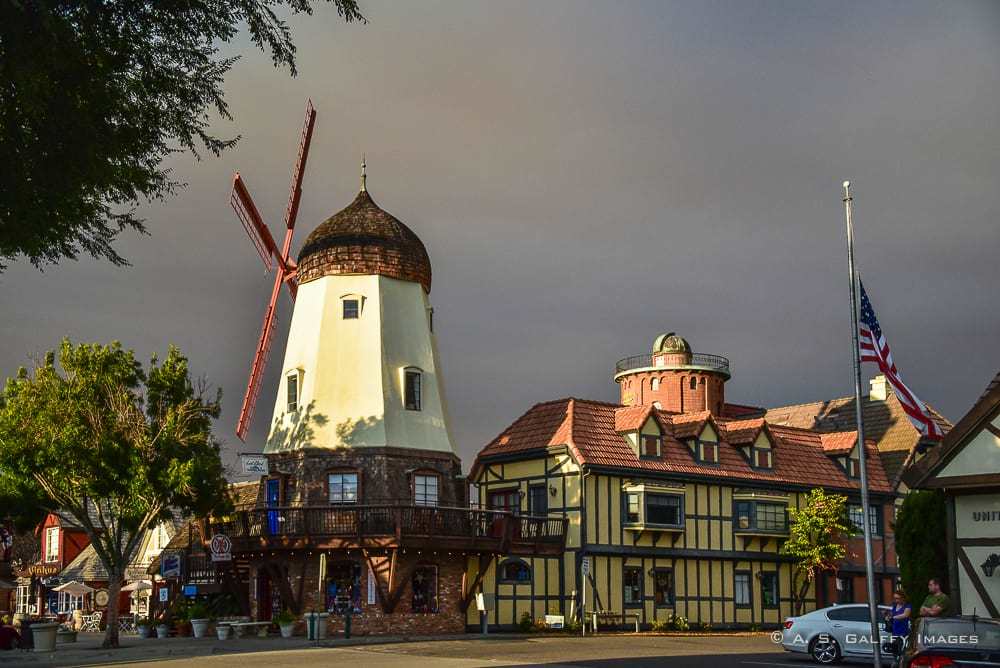 The town has charm galore! European-style windmills, half timbered houses, storks on the rooftops, clogs and Danish bonnets in the windows, everything is reminiscent of the old Danish countryside. This is a place like no other in California.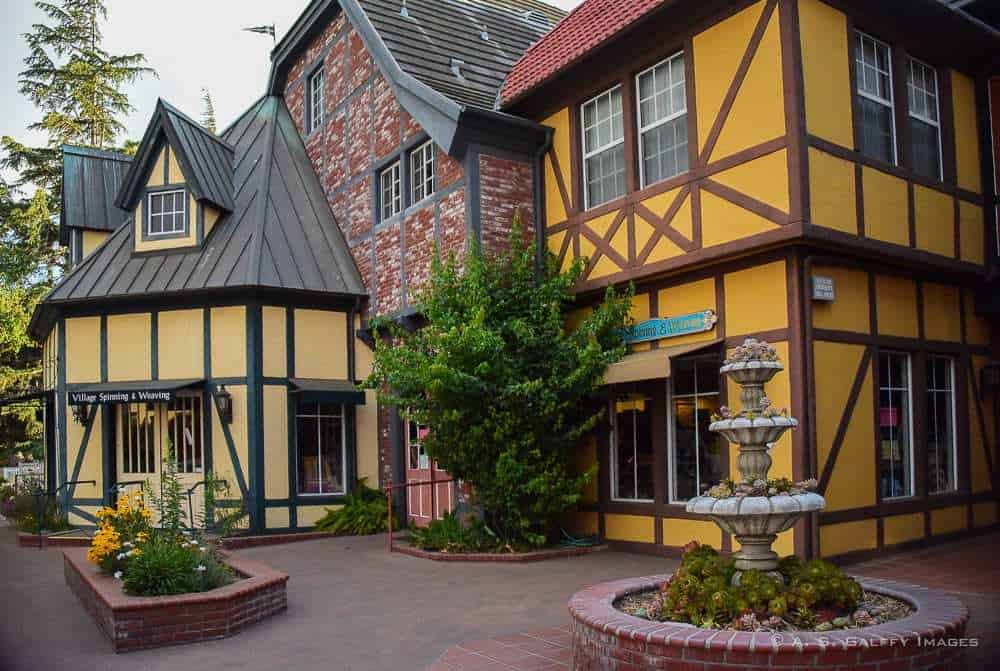 Solvang is an attractive destination for food a wine lovers. From farm-to-table rustic Italian cuisine, American and Danish foods, sweets in all form to award-winning beers and world-class wines, there are plenty of temptations for your taste buds here.
Best Romantic Getaways in Southern California
Long Beach
Don't underestimate the allure of a warm and sunny city, with beaches and marinas along its waterfront. Long Beach may be a big, sophisticated city, but its relaxed and easy-going atmosphere makes it feel more like a resort town. One of the best week-end getaways from Los Angeles!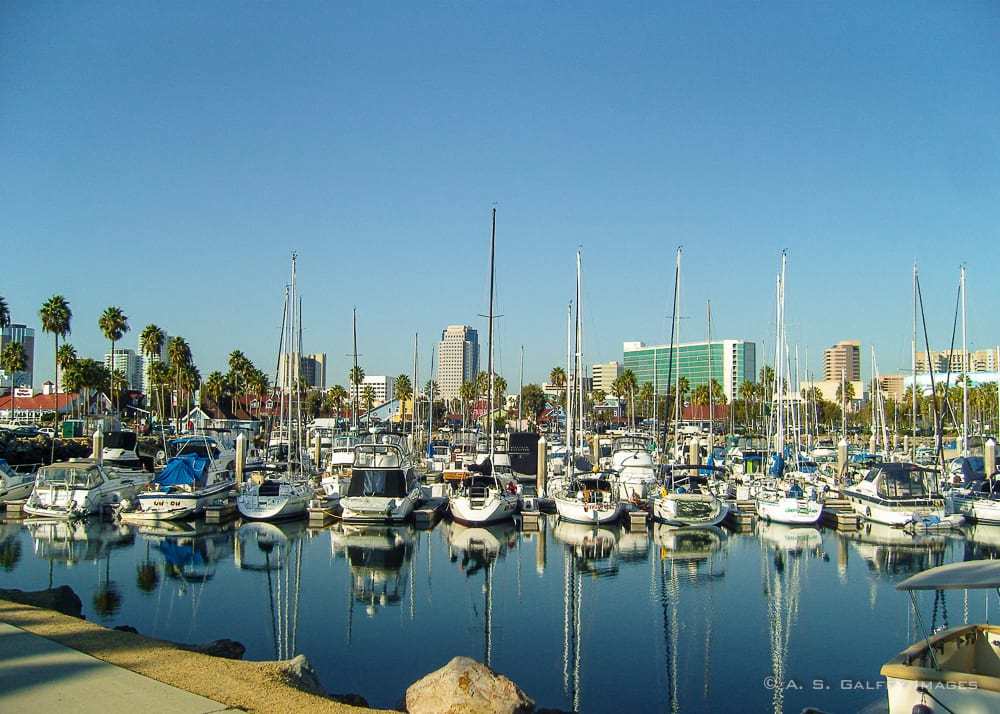 The city provides many lodging options among witch a cabin on the permanently docked ocean liner Queen Mary. The now retired British ship is home to three world-class restaurants and can be visited daily, even if you are not a guest of the hotel.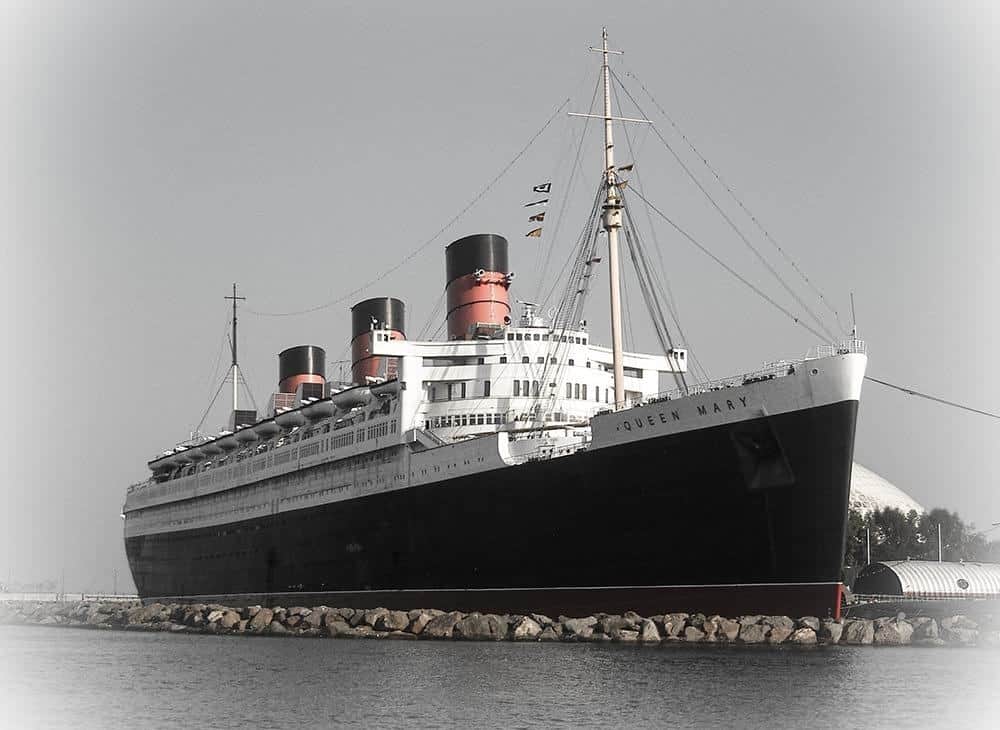 The Shoreline Village is a boardwalk area with trendy boutiques, souvenirs shops and restaurants along Shoreline Marina. There is a bike, skates and pedal cart rental in the village and miles of beach path to explore.
You can also hop on a boat and take a tour of the Long Beach harbor. Along the waterfront, you can also visit the outstanding Aquarium of the Pacific. The aquarium has several huge tanks and more than 50 animal exhibits as well as a wide range of educational programs and interactive activities.
Laguna Beach
Located in the famous Orange County, Laguna Beach has all of the ingredients for a romantic getaway: beautiful beaches, breathtaking landscapes, sweeping ocean views. The town is famous for its art galleries, fancy boutiques, and great restaurants.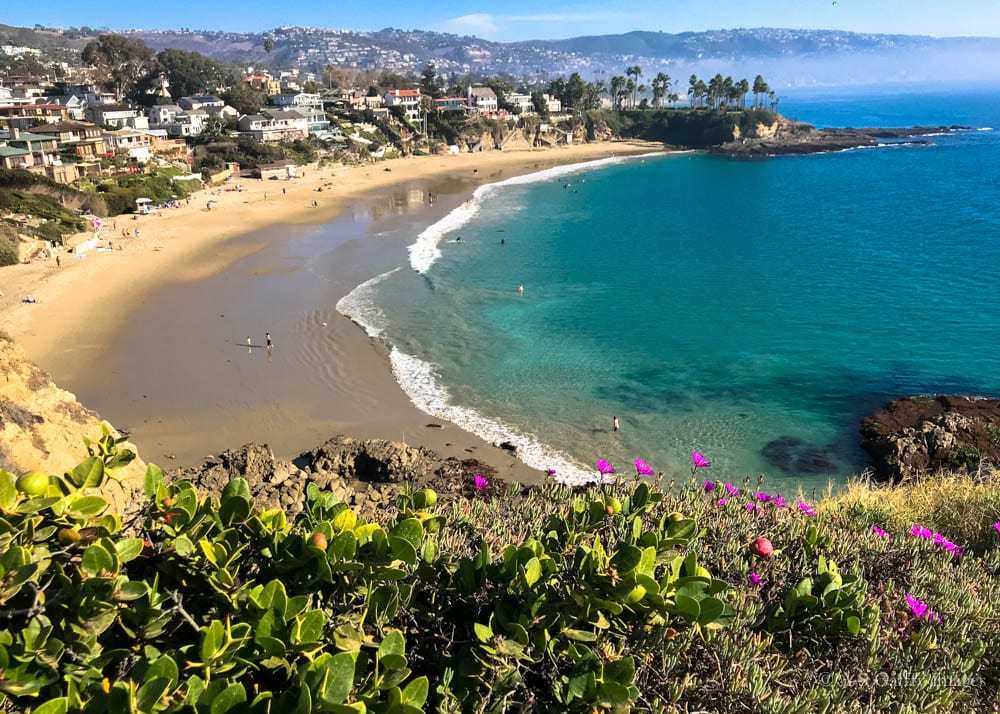 Laguna Beach also made a name for itself because of the of the living pictures, a live performance that you can't see anywhere else in the world but here. Also known as the Pageant of the Masters, this performance is held every summer for eight weeks, beginning July.
If you are traveling with kids in Orange County, check out this post for some fun activities.
Coronado Island
Located just across the bay from downtown San Diego, Coronado is consistently counted among the most romantic getaways in California. The island's coastline is nothing short of spectacular, with wide sandy beaches and golden sand. A mineral called mica causes the sand here to glimmer. You can see these little flecks of gold shimmer in the water, just before the waves break.
There are countless options for outdoor activities, like biking, kayaking, stand-up paddle boarding, or sailing. You can also shop around in the many cute boutiques, or dine at one of the ocean-front restaurants.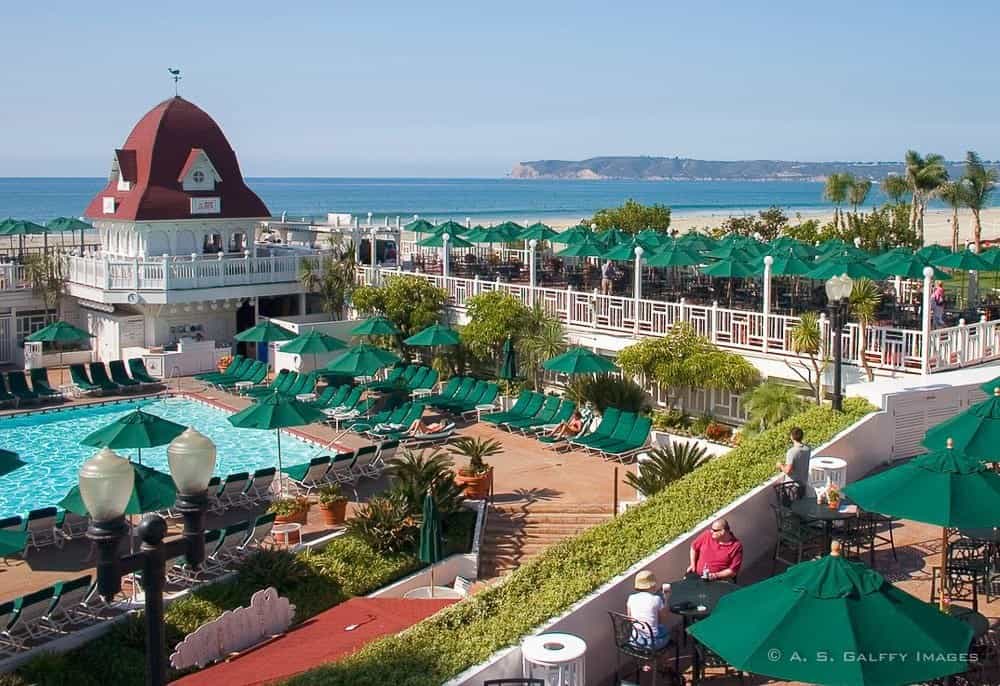 Coronado is home to many great hotels among which the historic Hotel del Coronado, also known as The Del. Walking through its lobby is certainly worth the time. The hotel made history when it became the setting for the classic comedy Some Like It Hot, starring Marilyn Monroe, Tony Curtis, and Jack Lemmon.
Planning a trip to California? Read these next:
Driving the Pacific Coast from Los Angeles to San Francisco
The Ultimate 3 Day Los Angeles Itinerary
Where and When to See the California Desert Super Bloom
Did you enjoy reading this post? Pin it for later: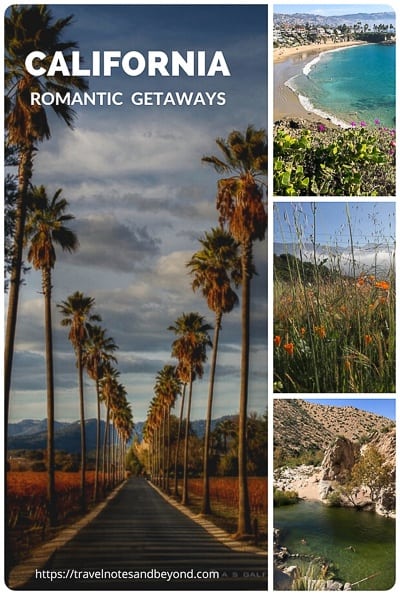 You May Also Like: