Secrets of Southern California – Laguna Beach Festival of Arts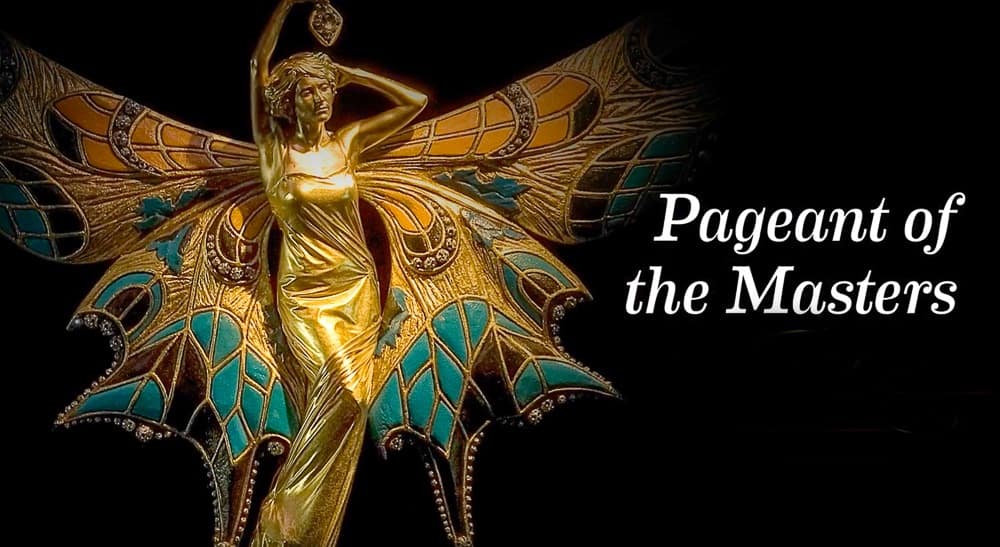 Last updated: January, 2018
Living in Southern California means being part of one of the world's most vibrant and exciting cultural landscapes. From visual arts, home decor and fashion, to music festivals, opera and jazz, you get a wide variety of events that can keep you busy year round. Among these cultural events there is one that often passes unnoticed, despite its 85 years of continuity and absolute uniqueness: the Laguna Beach Festival of Arts and Pageant of the Masters.
Most visitors of California come to Laguna Beach for the beautiful beaches, fancy boutiques, art galleries and great restaurants, but very few ever heard of the living pictures, a live performance that you can't see anywhere else in the world but here.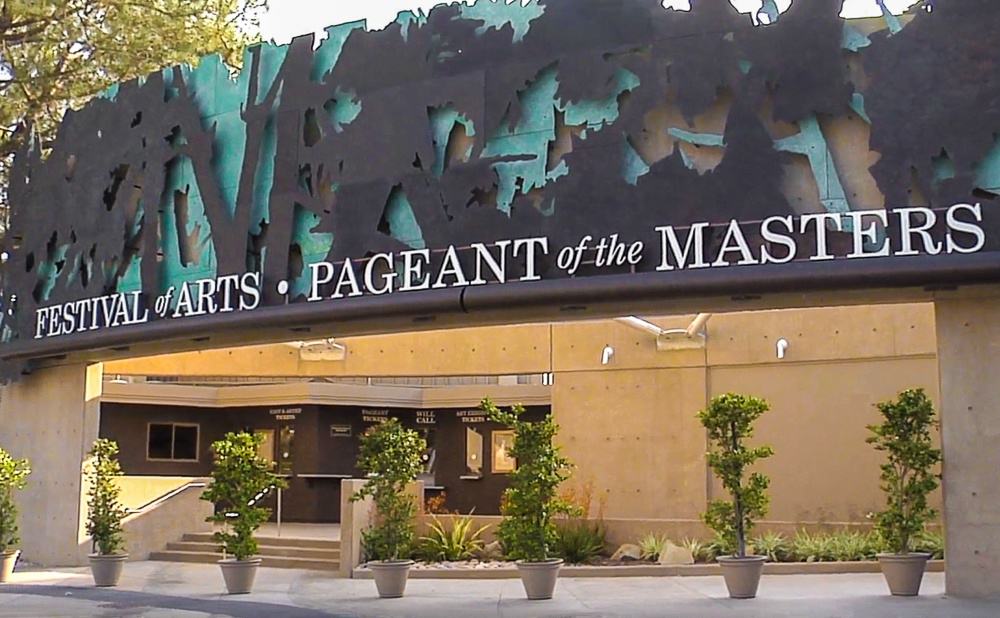 A Brief History of Laguna Beach Festival of Arts
It all began the early Depression years when the small art town on the shores of the Pacific was doing pretty poorly. 1932 the community began looking for ways to attract visitors to Laguna Beach and possibly interest them in buying art from the local artists. A festival of arts with a parade was proposed. The idea was to create a place where the local artists could display and sell their art.
The festival was a success, people came dressed up in costumes and had a lot of fun. The following year, in 1933, artist Lolita Perine came up with the idea of creating living pictures to entertain the crowds. She persuading some local volunteers to participate in this. They have been dress up in costumes and seated behind an oversized frame, recreating well-known works of art. The festival was named "Spirit of the Masters Pageant". Laguna Beach Festival of Arts has become a celebration of traditions in art at a community level. The initial production was of relatively poor quality, but in the next several years the level of performance was greatly improved.
The Pageant of the Masters Today
Today the Pageant of the Masters at Laguna Beach, California, is one of the most amazing and unique art displays that you will ever see. The summer-long festival is held for eight weeks in Laguna Beach, beginning July. The Pageant consists of 90 minutes of "living pictures" narrated by a professional narrator, with great period music performed by professional vocalists and orchestra.
In the same tradition in which it started, the Pageant is put on mainly by volunteers. There is only a small paid staff and several hundred volunteers from all over Southern California. The auditions and casting of volunteers start at the beginning of January each year. The Festival of Arts in Laguna Beach is one of the most beloved traditions in Southern California. You must see it to really understand the how magical and original this production really is.
Tickets to Laguna Beach Festival of Arts range from $15 to over $200. The price includes admission to the Peagent of the Masters performance and the Festival of Arts grounds.