This month I had the pleasure of interviewing Lyn Baker from A Hole In My Shoe. Lyn and Steve are travel bloggers from Perth, Western Australia. Their thirst for travel started at 50, when for their honeymoon, they took their first overseas trip together and travelled to South East Asia. Within the next 2 years they visited 16 countries and plan on seeing as much as they can of this beautiful world. Every day they feel one step closer to their next big adventure. Lyn is a very energetic, fast-pace blogger who keeps up with her social media and writing while working a full-time job. I asked Lyn a few question which I hope will help my readers know her better: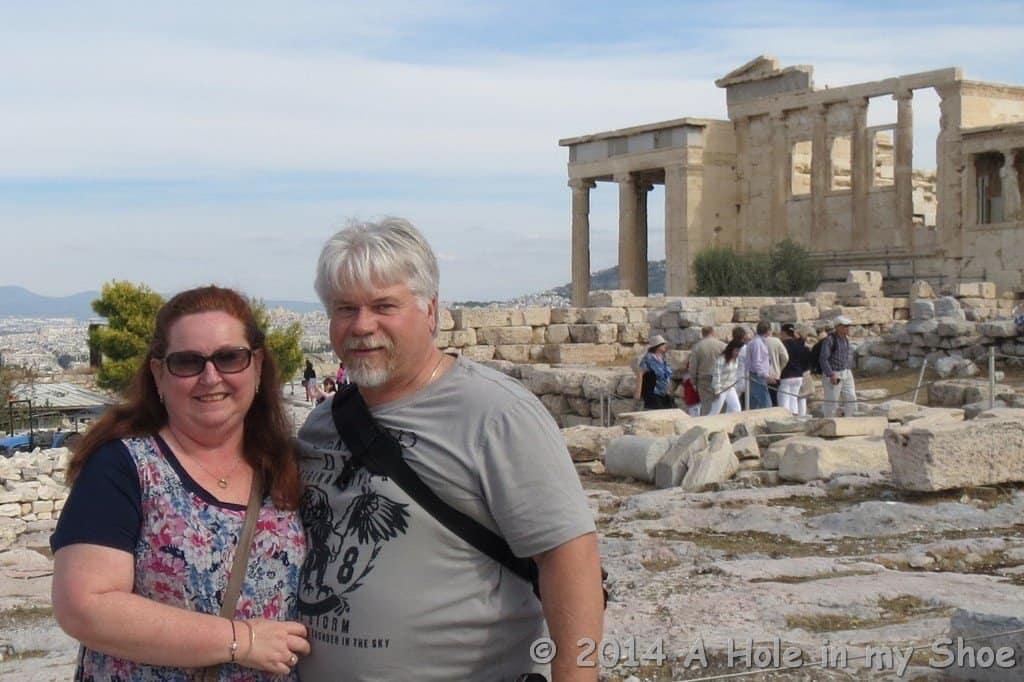 1. What is your blog about and how did you start blogging?
The aim of our blog is to create a place where we can inspire people to travel, a place to share our travel experiences and anything travel related. We believe travel is like knowledge; it should be shared with those who have a passion for it and not kept to ourselves. We love taking pictures and talking about our travel, so when we got the inspiration to create a

blog, we thought, why not? We are happy to share our stories and if we inspire other people to travel, that makes it all worthwhile.
The idea for a blog first came to me after watching a local current affairs program in January, 2014 featuring local Perth couple Erin and Josh, creators of Travel with Bender. They were telling the story of their last two years traveling with no definite plans and writing their blog. The mantra on their page is "If we can do it, so can you". That planted the seed. So in March this year, still brooding following our return from our dream trip to Europe last year, I decided to write about our travels and create a travel blog.
When in Europe we did many walking tours, our preferred way to see the sights, and wore out two pairs of shoes. That is where the name A Hole in my Shoe came from. We hope to see as much as we can of this beautiful world as we put our relationship to the test, traveling, adventuring and eating our way though life.
2. Do you find it more time consuming to write or to keep up with social media?
I found both of these time consuming. There is a huge learning curve to start a blog: from setting up, to getting familiar with social media. I had to read a lot, open accounts for Facebook, Twitter, Instagram, Pinterest and other media outlets. Then I had to learn about Alexa scores, Google Page rankings and Klout. Besides all these, I had to find time to like, share, follow, tweet and
comment other people's posts. The whole process was becoming very
time consuming, making it lose the enjoyment. I have recently decided to write one post a week and reduce my time on social media so that I can enjoy the interaction more, especially since I have recently returned to full time work.
3. Other than blogging, what interests you?
Many things from music, to the bizarre and sublime. When we travel we always try and incorporate something musical into the experience. We went to Moulin Rouge in Paris, traditional orchestra in Vienna, Flamenco show in Barcelona and enjoyed the unique music of Bangkok, Lombok, Ko Samui and Bali. We also enjoy the less obscure, less touristy places where we can meet the locals and see how they live, what they eat, even where they shop. We are also drawn to graveyards. In many of the cities we visited we have spent time exploring the graveyards. Adding places like the Sedlec Ossuary or House of Bones in Kutna Hora to our bucket list seems only natural to us. I also have a passion for Christmas and we are planning a trip to Europe next year that will incorporate as many Christmas markets as possible.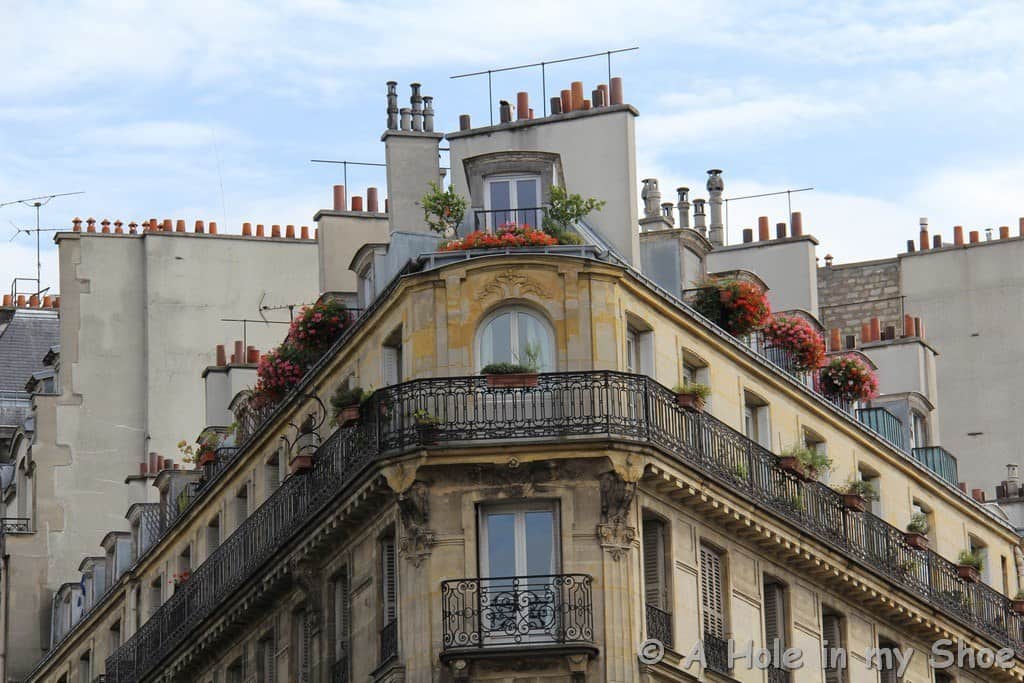 4. How do you measure success as a blogger?
We measure our own success as a blogger based on the feedback we receive from our readers.
5. What is the most unusual thing that you have ever eaten?
I am not a very adventurous eater, especially when traveling, as the last thing I want is a tummy bug from something. Many would say eating Vegemite would be a very unusual thing to eat and I have to say I really enjoy it. I find I am more adventurous trying things I would not normally eat at home when I'm on a cruise. The food is so amazing and the staff so obliging, that if you order anything not to your liking you can just ask for another meal. Steve is way more adventurous with food than me and has tried some questionable things from the Bangkok street vendors and also Escargot on our first cruise.
6. Do you have a role model as a blogger, someone you admire and hold in high esteem?
Many, but none in particular. I admire more the travel blogging community and how they all support each other with the Social Media groups, the linkups, etc.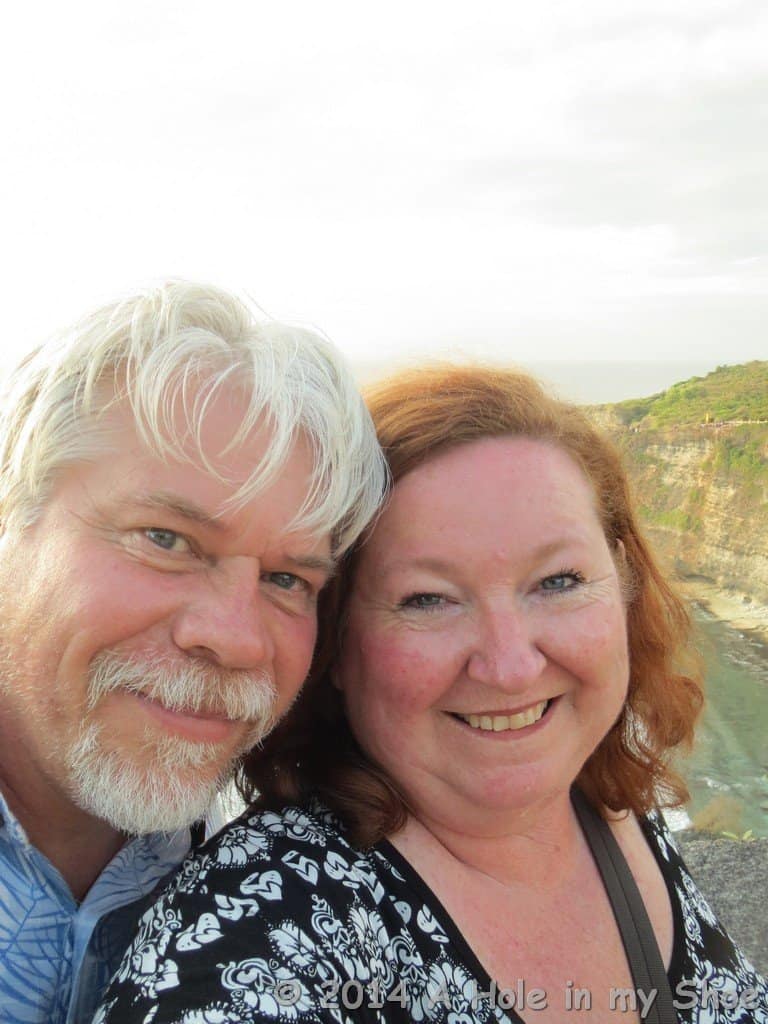 7. If you had a limited budget for a trip, would you rather spend it on a high-end hotel or use it for shopping, restaurants, etc.?
That is a hard one to answer as it depends on the destination. When we were in Venice last year we splurged on a wonderful hotel for two nights at the end of our dream cruise. We have never been big on shopping while traveling, but we haven't been to the Christmas markets yet. We usually don't spend a lot on meals and restaurant eating either, with the exception of Moulin Rouge. But that was more the experience than the food. We eat a lot at street stalls, like the Crêperies in Paris, or Hot Dog stands in Vienna and food halls.
8. What is the one thing that is too large or impractical to travel with that you wish you could take with you when you travel?
Is this where I should say more shoes? What I really wish we could take with us is our two pets. We have a beautiful Russian Blue cat, Annika and an old loyal dog named Sado. But it would never be practical to take them, as cats don't travel well and Sado is too old to cope with it all. That is where a great house sitter comes in. We just pack our bags and have a house sitter move in and take care of their needs until our return.
9. Are there any countries that you would never consider visiting and why?
There's not really any country we wouldn't go, but there are some higher on our list than others for various reasons. At the moment Sierra Leone's battle with Ebola does not make it high on our list.
10. What is your biggest passion?
I would have to say exploring new places, whether at home or abroad. We spend a lot of time both in Perth and overseas exploring heritage sites, local markets, gardens, cafes and wineries.
You can follow Lyn on:
Blog: http://www.aholeinmyshoe.com
Facebook https://facebook.com/aholeinmyshoe
Twitter https://twitter.com/a_holeinmyshoe
Instagram http://instagram.com/aholeinmyshoe