Next time you come to Los Angeles be sure to set aside some time to explore the spectacular outdoors that surround the city. Besides its proximity to the gorgeous beaches in Orange County and the San Bernardino mountain resorts, Los Angeles is also close to several Southern California National Parks. These parks, which are only within a few hours drive from the downtown Los Angeles, provide remarkable scenery and great opportunities for adventure.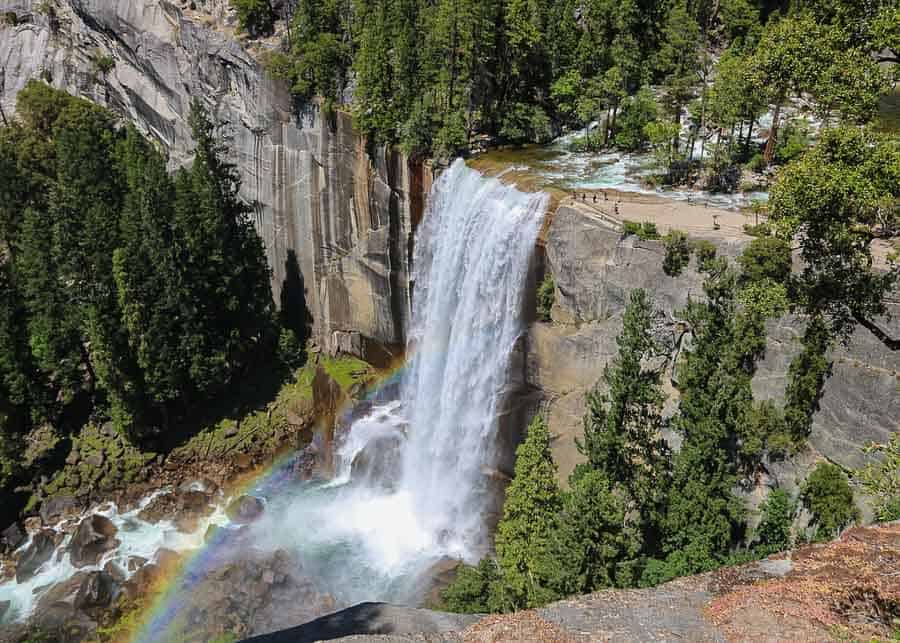 Whether you choose to conquer the El Capitan in Yosemite National Park, walk among the giants of Sequoia Park, or kayak in the Channel Islands, you won't be disappointed.
Best National Parks Near Los Angeles
For the purpose of this post, we have considered the national parks that are under 5 hours driving distance from Los Angeles. Some of these parks can be visited as a day trip, while others make beautiful weekend getaways from Los Angeles.
Channel Islands National Park
Distance from Los Angeles: 97.9 miles 
Known for its unique plants and wildlife, Channel Islands National Park rests in the Pacific Ocean, just off the Ventura coast. Five of the eight islands of the archipelago are protected, making up the national park: Anacapa, Santa Cruz, Santa Rosa, San Miguel, and Santa Barbara.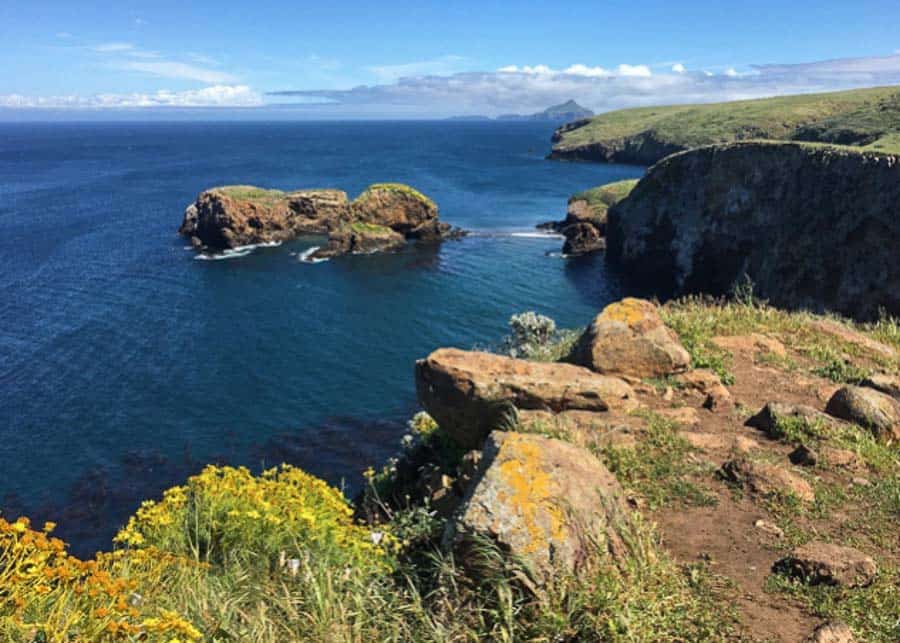 Even though the park is only 12 miles offshore, Channel Islands is one of the nation's least visited national parks, with Anacapa and Santa Cruz being the two more popular islands.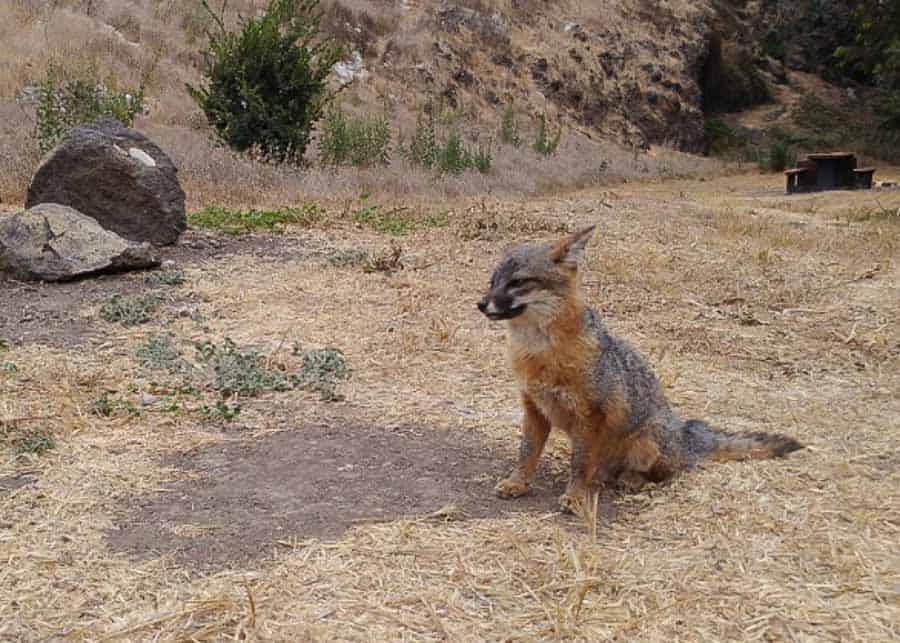 Every island has a unique history and something wonderful to offer.
Santa Rosa and San Miguel islands are the farthest to the shore and therefore harder to access. People visiting Santa Rosa usually come here for at least three days. Also, since San Miguel used to be a bombing range, visiting the island requires a special permit.
Anacapa is the closest island to the shore and is ideal for a half or full-day trip. There is only one short hiking trail on the island, but you can kayak, swim, or snorkel at the Landing Cove, a marine reserve. Anacapa is a wonderful place to view wildflowers, birds, and sea mammals.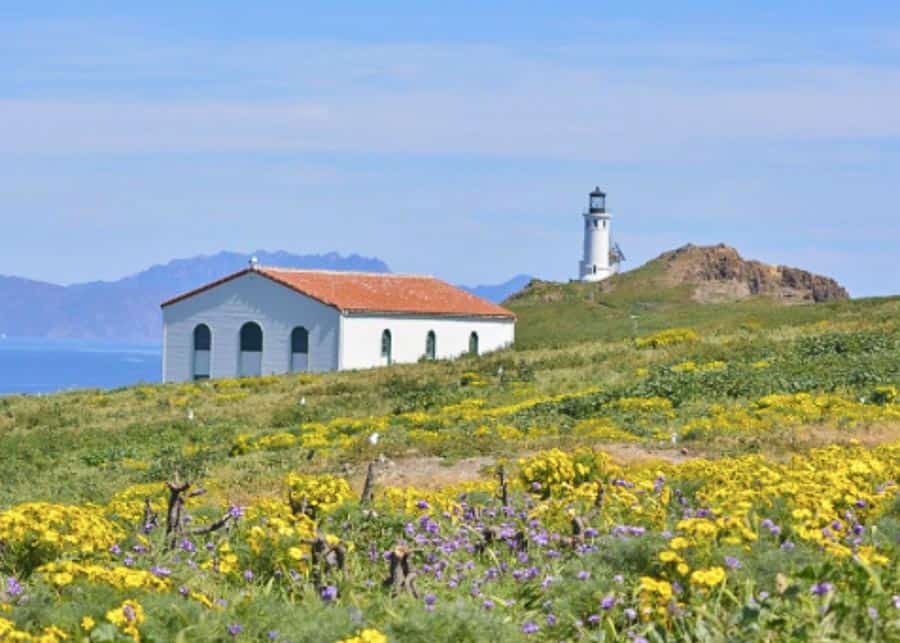 In the spring, many birds make their nests on this island because there are no predators.
Santa Cruz is the largest and most diverse of the islands and although it's the most visited, you'll never feel crowded here. Its incredible landscape includes two rugged mountain ranges with deep canyons, steep cliffs, and giant sea caves.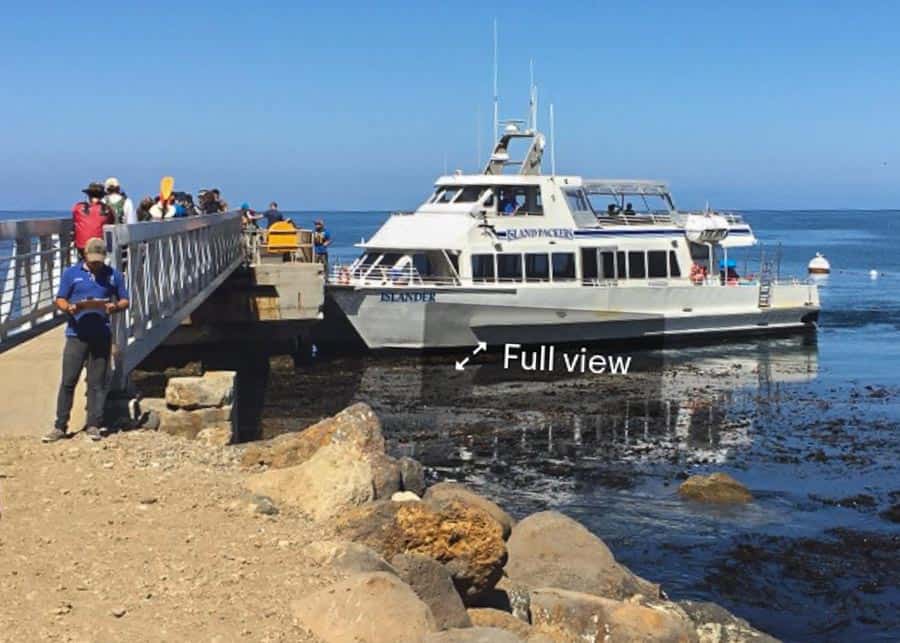 The island has plenty of trails for hiking. We just went for a day, but there are a couple of campgrounds if you want to stay longer. There are kayak tours as well and a small rocky beach.
Santa Barbara is the smaller island (just one square mile), but it has some wonderful places to explore.
The quickest way to get to Channel Islands National Park is to take the ferry, which costs around $30 and takes 1h 50 min. We boarded the ferry in Oxnard, which is about 35 miles away from the islands. For other options on boat transportation, check this site.
Joshua Tree National Park, California
Distance from Los Angeles: 131.3 miles (2 hr 53 min)
Joshua Tree National Park is a vast desert area in Southern California, characterized by rugged rock formations and arid landscapes. Many people don't realize that Joshua Tree National Park is actually composed of two distinct deserts: the southern tip of the Mojave Desert and the Colorado Desert.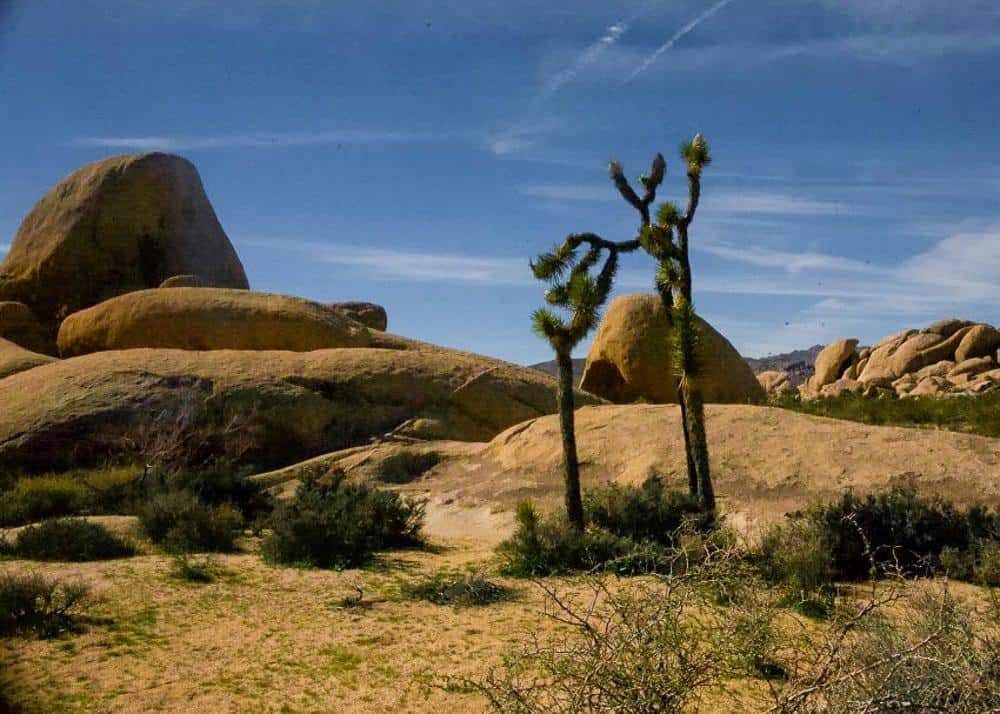 The plant that mainly populates the park is the Joshua tree, hence the name – Joshua Tree National Park. Interestingly enough, the Joshua tree is actually not a tree, but rather a shrub from the Yucca family that can grow up to 70 feet tall.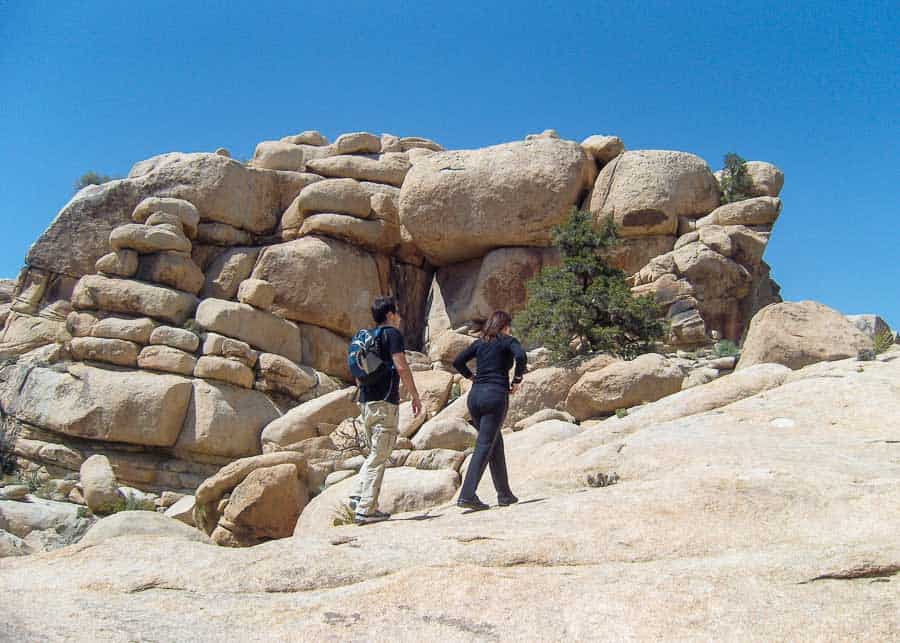 The park is a dream destination for rock-climbing at day and stars-gazing at night. So if you don't have to return to Los Angeles the same day, I recommend spending a night here to see the stars. Joshua Tree is one of the best places for stargazing in the country (and the planet!).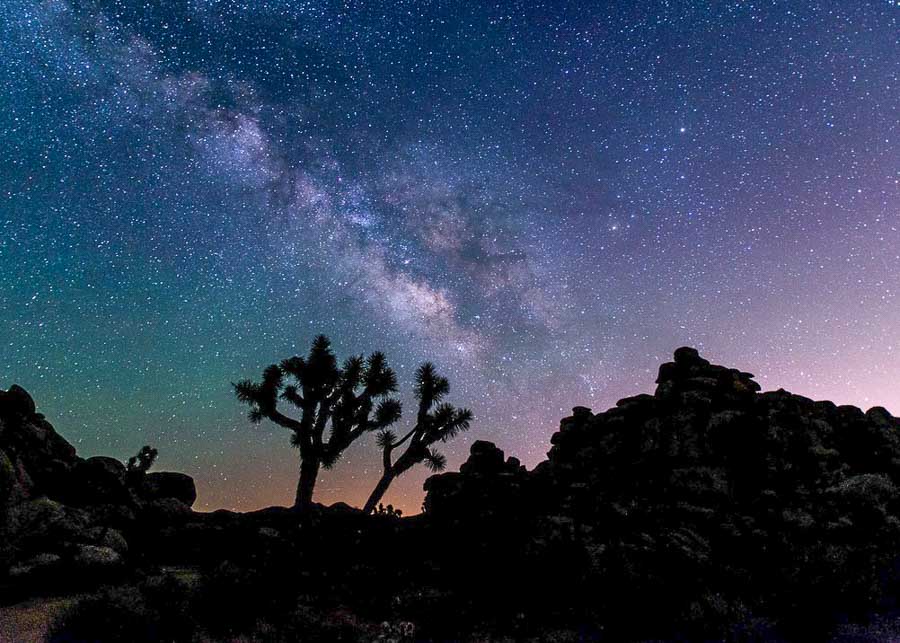 The park is open year round, but temperatures are most comfortable in the spring and fall. Joshua Tree National Park is particularly beautiful in spring, when the wild flowers start blooming.
Yosemite National Park
Distance from Los Angeles: 279 miles (4 hr 57 min)
California is home to some of the world's most incredible national parks that boast the tallest waterfalls, largest trees, and most extreme temperatures. But none is so utterly beautiful as Yosemite!
When visiting this unforgettable park, just deciding where to begin is not easy, which is why I recommend spending here at least a few days. There are quite a few must-sees to add to your Yosemite bucket list!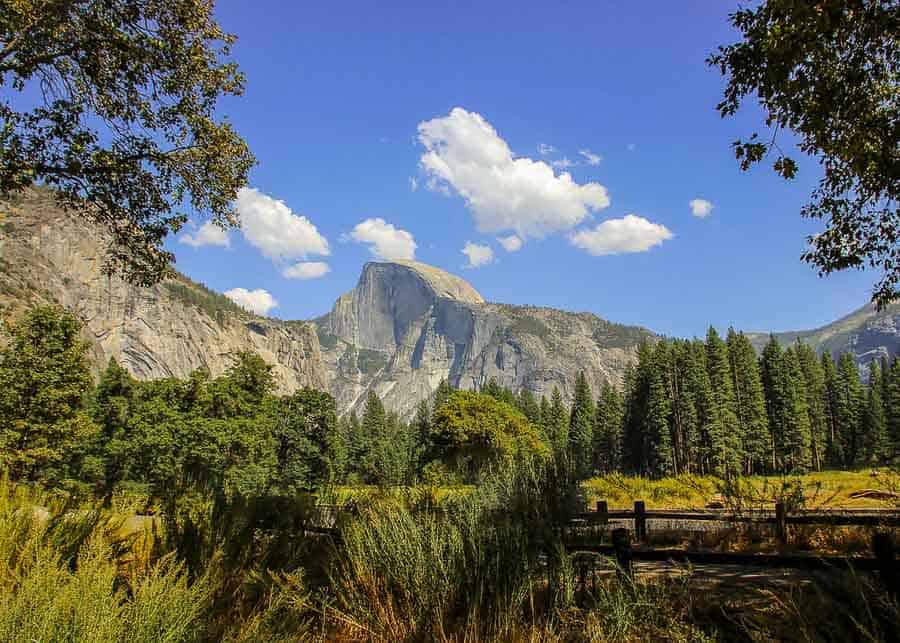 There are giant sequoia trees, sheer granite cliffs, lazy rivers, crystal-clear lakes, and countless trails to explore.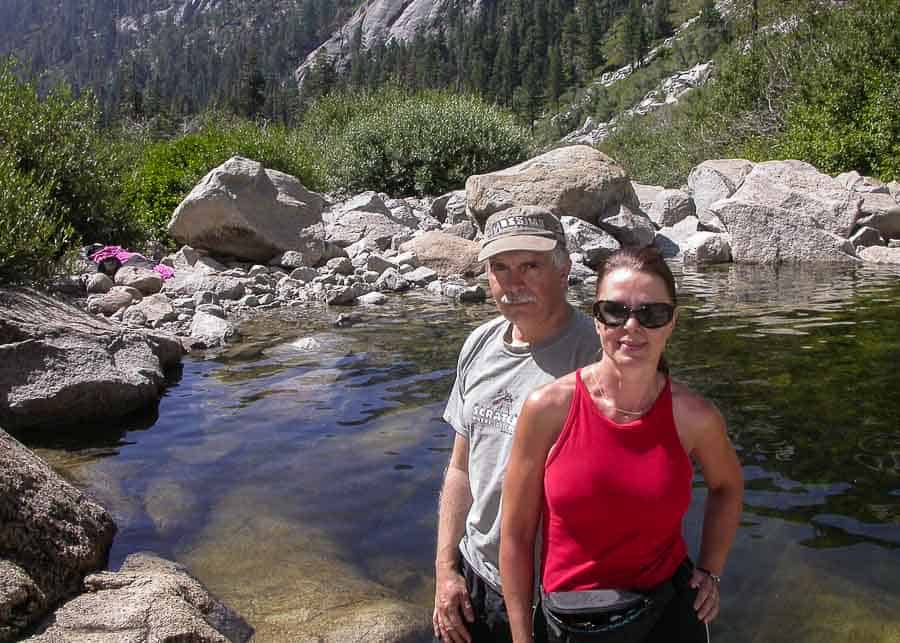 Since it's farther from Los Angeles than the other national parks in Southern California, you should plan to take a 2-3 day road trip to Yosemite. If you only want to do a few hikes and drive around to see the sights, three days is probably enough to see most everything.
Yosemite is beautiful year-round, so no matter when you visit you'll have a good time.
Sequoia & Kings Canyon National Parks
Distance from Los Angeles: 203 miles (3 hr 45 min)
Sequoia and Kings Canyon National Parks are located next to each other, in the southern Sierra Nevada. Sequoia was the first park created to protect living trees. But these are not just any trees. The massive sequoia trees can live to be 3000 years old! It's hard to believe that a living thing can be so enormous and old.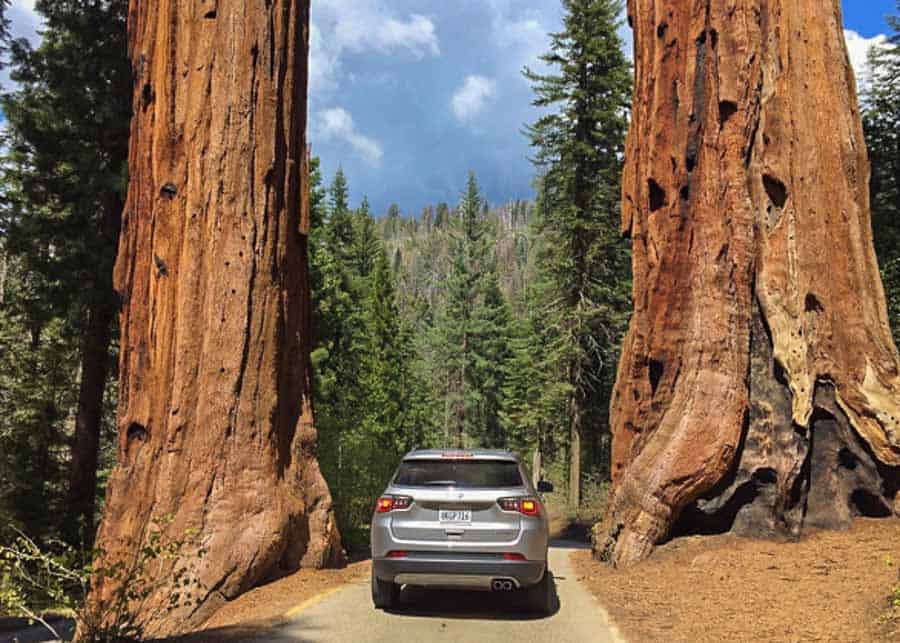 The parks has an amazing elevation range, stretching from 1,300 feet in the foothills to 14,494 feet in the high Sierra. This is why you'll see a big diversity of trees, plants, and animals. The park has also an incredible geology, with marble caverns and granite domes.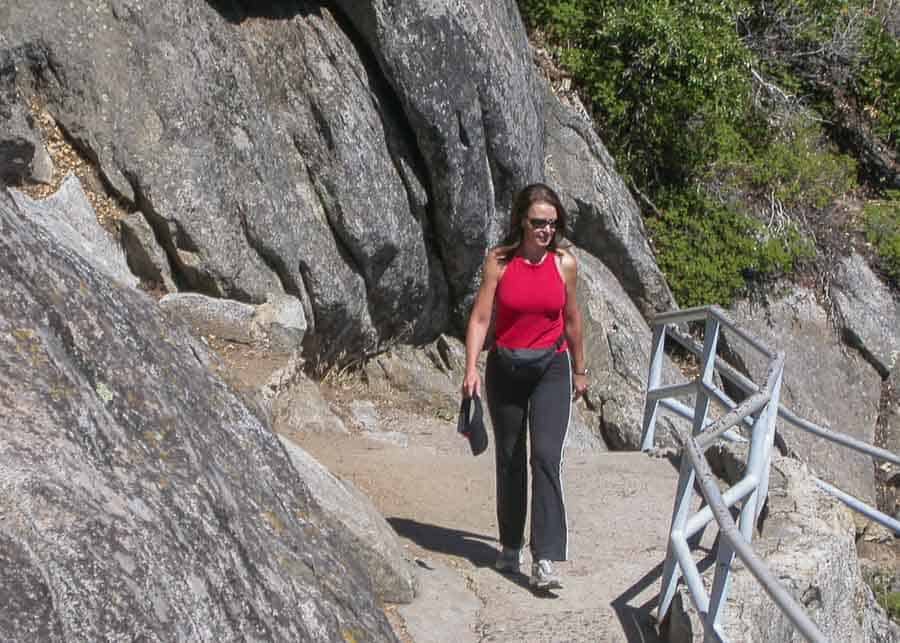 Sequoia is one the closest national parks to Los Angeles and definitely worth a trip. A breath taking experience that you won't soon forget. Unfortunately, pictures can't do justice to this place.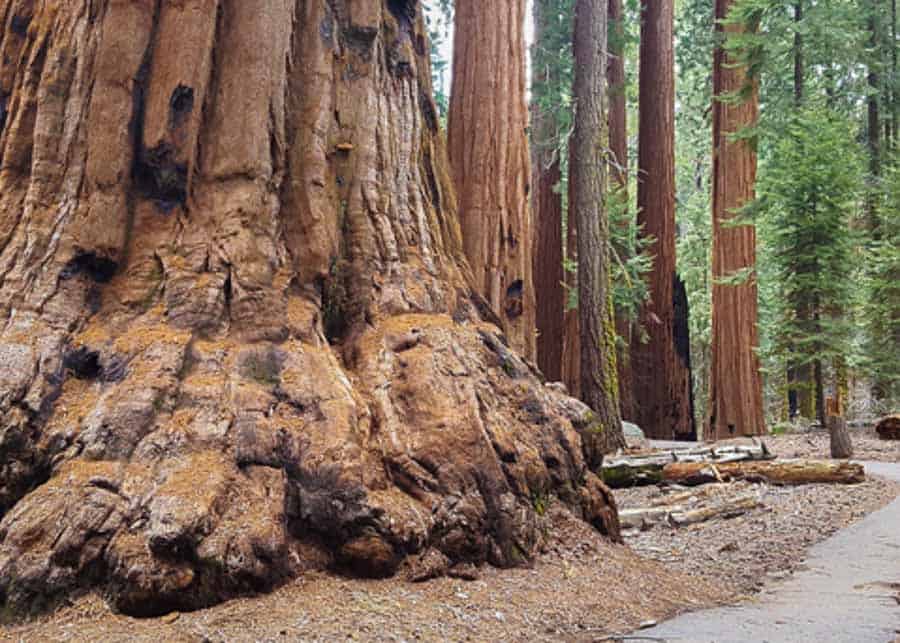 The size of these red, giant trees you can only appreciate in real life. They surpass any other redwood trees you may see on the Pacific Coast Highway when you drive from L.A. to San Francisco.
Note: If you plan on renting a car, we strongly suggest getting a convertible. Putting the top down gives you an awe inspiring view as you slowly travel among the giant trees.
Sequoia and Kings Canyon are open for hiking year-round. However, Kings Canyon Scenic Byway is closed in the winter.
Death Valley National
Distance from Los Angeles: 214 mile (3 hr 40 min)
Death Valley is a true natural wonder. A land of extremes: extreme temperatures, extreme altitudes, and extremely strange environmental occurrences. The highest temperature ever recorded on Earth was in Furnace Creek, an area of Death Valley, where the thermometers hit 134º F in the summer of 1913.
Also, Death Valley is home to the country's lowest point – Badwater Basin – which lies at 282 feet below sea level.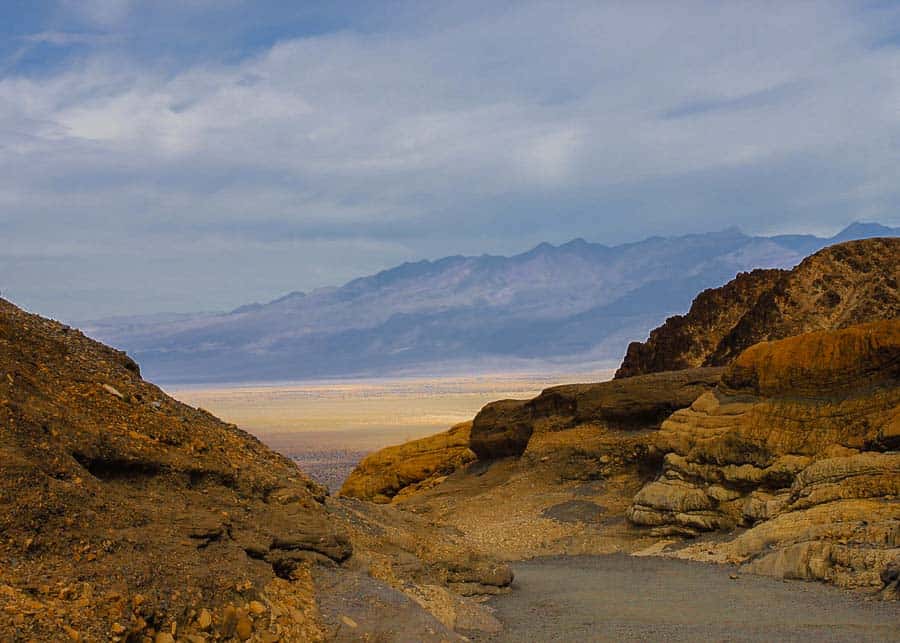 But despite its extreme temperatures and harsh environment, Death Valley has a surprisingly diverse plant life. As a result, this is one of the greatest places to see the desert bloom in spring, when there is enough rain in California.
Death Valley was on the route of many gold seekers, who built settlements here during the mid to late 19th century. These small towns were later on abandoned, so today there are more than 100 ghost towns in Death Valley.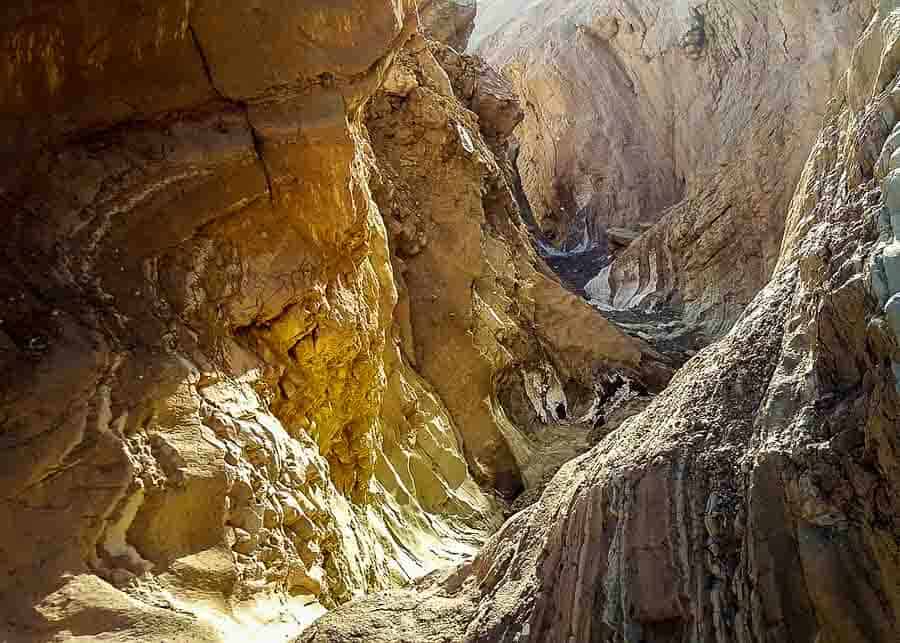 This is a really big park, so you should consider spending at least 2 days in Death Valley. The best time to visit is in winter and early spring. In February the average temperature is 72ºF.
Tips for Visiting the National Parks Near Los Angeles
Driving is the best way to reach all these parks. If you need to rent a car, click here.
Buy the America the Beautiful Annual Park Pass to save money and time at the entrance.
If you want to visit all the national parks in Southern California in one trip, I suggest planning a 10-day road trip.
If you visit the parks in summer, drink and carry plenty of water. Also, watch for signs of hyperthermia (dizziness, nausea, headaches).
If you visit Sequoia and Yosemite National Parks in winter, you may encounter rain, snow and even below freezing temperatures. Therefore, some parts of these parks close in winter. It's always wise to check the weather before starting your journey.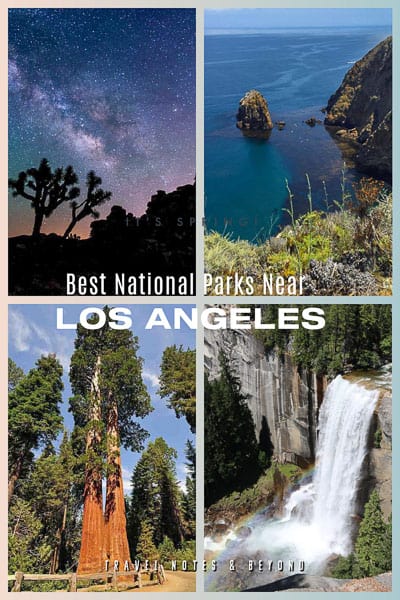 READ NEXT