Somewhere on the long desert drive between Los Angeles and Las Vegas, lies Calico, one of the most popular ghost towns on Route 66, in California. At least for me. But not everybody shares my opinion.
For ghost town devotees, Calico is this over-commercialized town that plays to idealistic Old West stereotypes. Even so, if you have never seen a ghost town before, Calico may be a fun place to experience.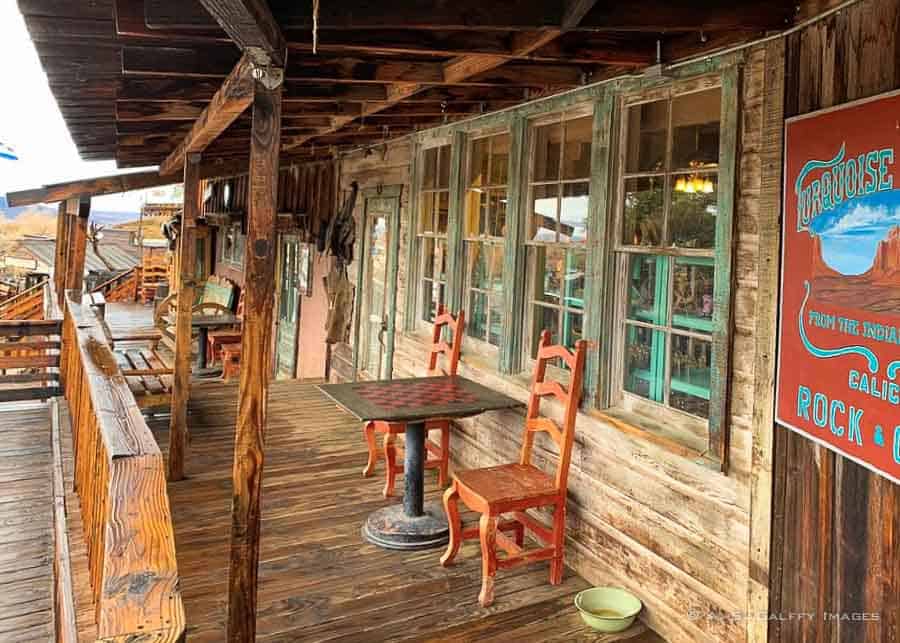 A Brief History of Calico
The discovery of gold and silver in the second half of the 19th century changed the face of California completely. Thousands of people lured by the promise of riches began heading west in order to "see the elephant," as the California Gold Rush was often called.
Little towns began sprouting like mushrooms around the gold and silver mines. One of these towns was Calico, in the upper Mojave Desert, which developed around the Calico Mining Company.
The story of Calico is not any different from that of the many other mining boomtowns gone bust after marked collapsed.
In the late 1800's the town was buzzing with prospectors searching for its mineral riches. Silver was discovered here and the Calico became one of the richest mining districts in the state.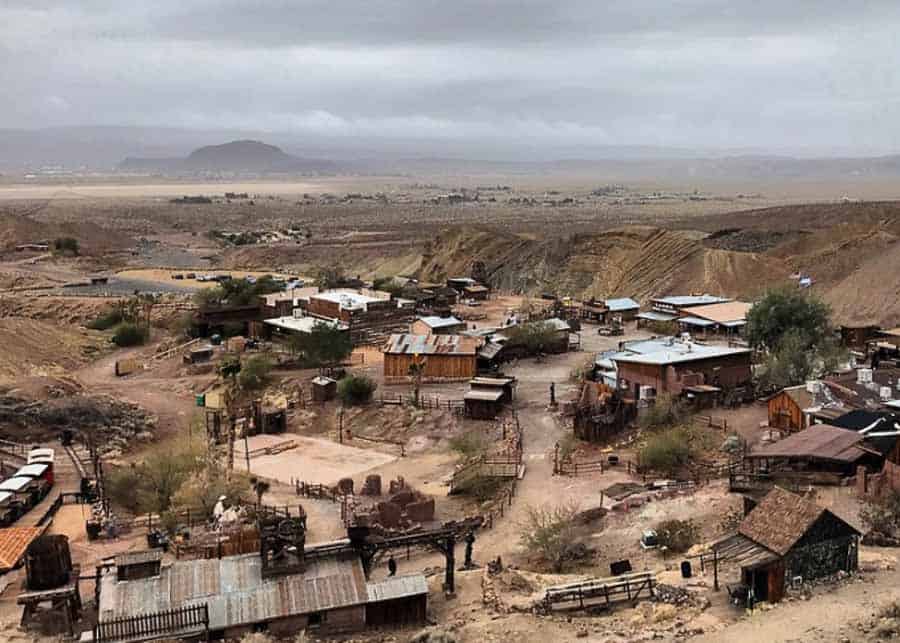 By 1886 the town's population peaked to 1,200 souls. Calico had a wide variety of businesses and shops, hotels, a jail, saloons, a Chinatown, and –like any respectable town– a redlight district.
But when the silver market collapsed later that decade, the town fell into decline. Miners and their families began moving away in search of other opportunities.
As a town, Calico had a turbulent existence, burning down to the ground in the fall of 1883. After its abandonment in the 1930s, the town stayed neglected for almost 20 years. In 1950, Walter Knott – the owner of Knotts Berry Farm in Buena Park– converted Calico into a tourist attraction.
READ NEXT: How to Spend an Incredible Day in L.A.
What to Expect in Calico Ghost Town
Calico is a county park where people come to imagine life in an old mining town. Only five of the original town buildings still exist today. The others are recreated replicas of their originals.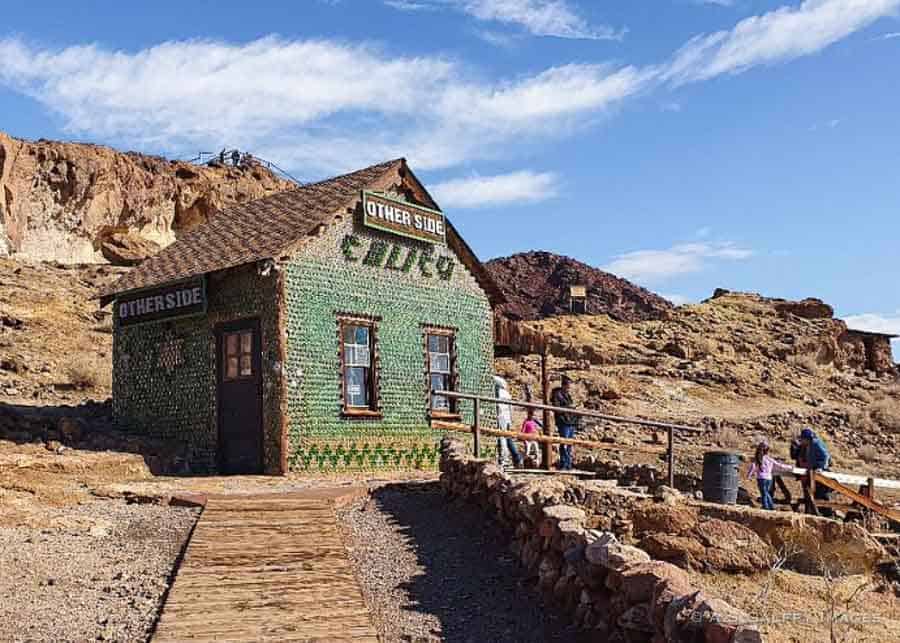 Unlike Bodie where you get a feeling of isolation and abandonment, Calico is anything but deserted. The ghost town of Calico is a joyful and populated place where at any time of year you'll cross paths with hundreds of tourists. It feels more like Jerome, which is an 'alive-an-well' ghost town.
While Calico is not exactly authentic, I think it's still a nice place where you can experience the Old West. And if you are a photo enthusiast, you'll find a lot of photo opportunities here.
Top Sights to See in the Ghost Town of Calico
Scattered throughout Calico are numerous shops, restaurants and historic sites that you should visit. The shops sell all kinds of trinkets, antiques, candy, western clothing, and more. Even if you don't want to buy anything, it's still fun to browse through them.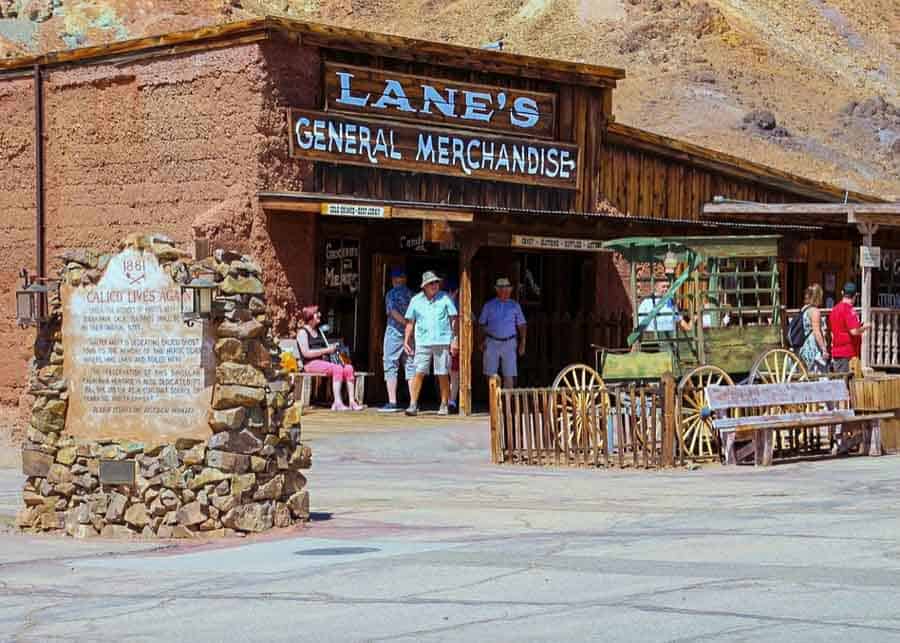 The park also operates mine tours, gunfight stunt shows, gold panning, and a small a rail road. If you want to partake in some of these activities, you'll have to pay extra.
Maggie's Mine
Back in the 1880s this was a working silver mine. Today the mine is safe and open to the public to walk through. A quick self-guided tour will give you an idea how the mines of Calico looked. There is a display showcasing some of the minerals found locally.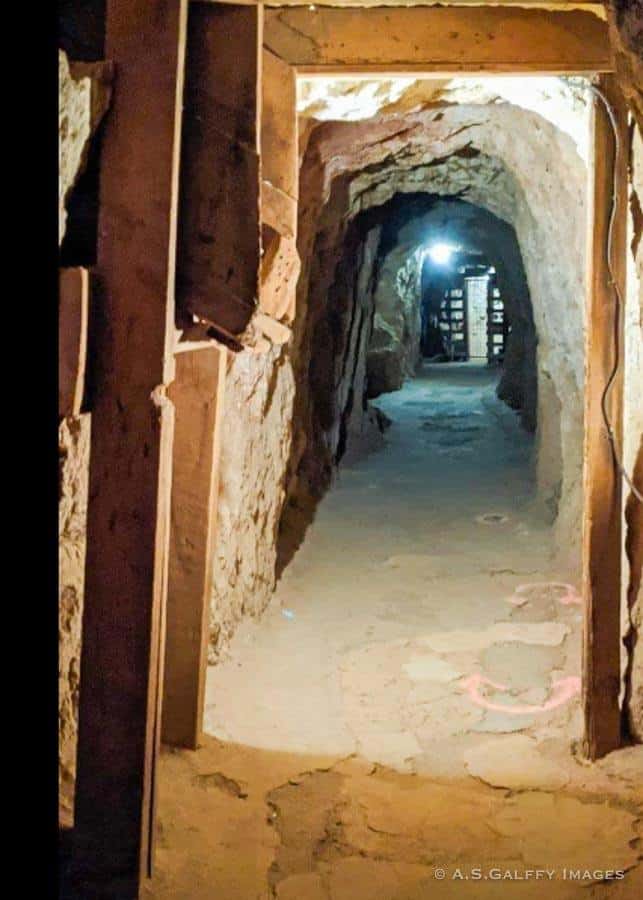 Mystery Shack
Want to see water running uphill? How about a broom swapping by itself? If you take a guided tour of the famous Mystery Shack you'll see all these and find out more about Harry Dover, the guy who created the shack.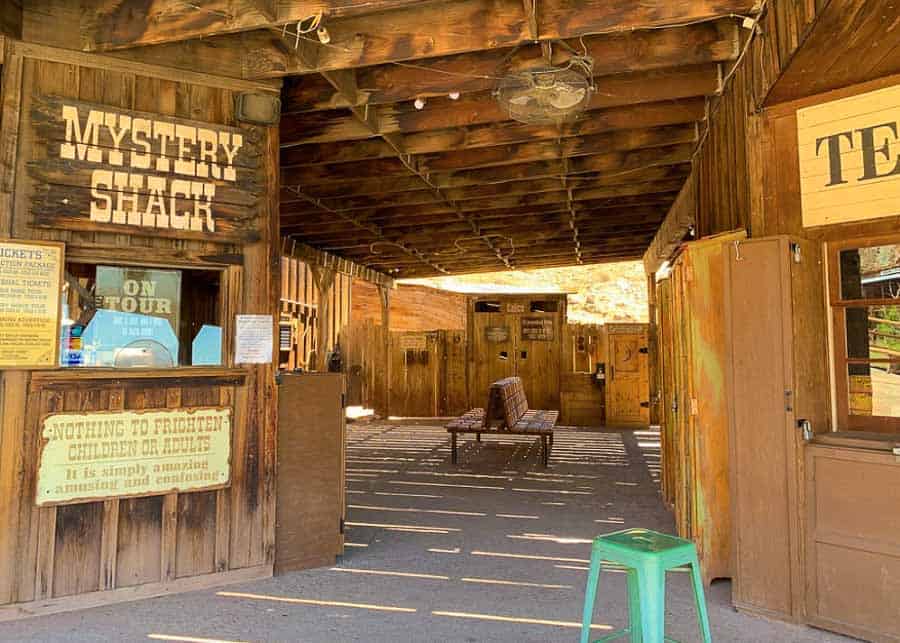 Odessa Railroad
This small working railroad was installed in Calico Ghost Town in 1958 and has been working ever since. The train tour takes you around the hill and lasts about 10 minutes. Along the way you can see some of the old mining equipment and many of Calico's historical sites.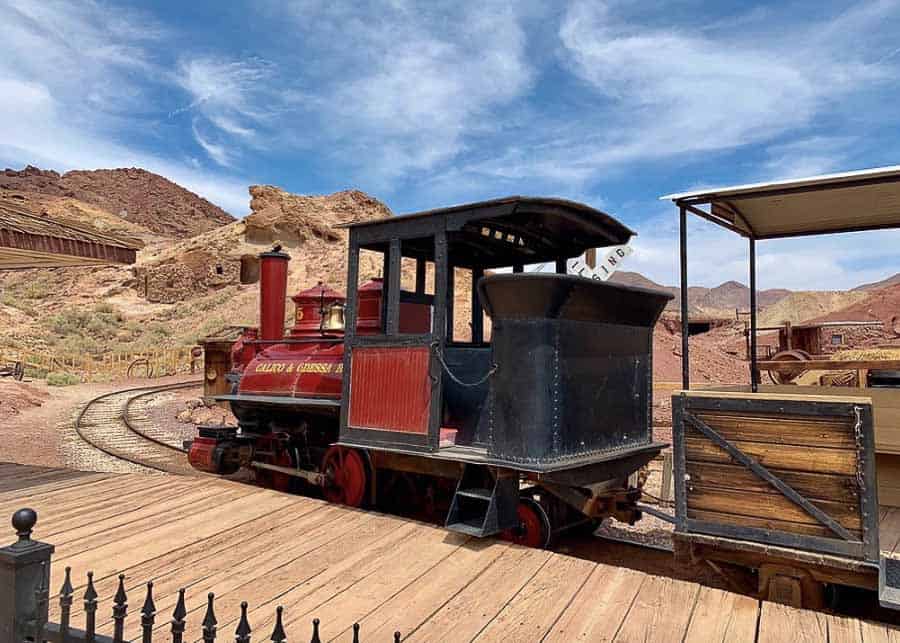 Lane House and Museum
If you want to find out about the former Calico Mining District, you should visit he Lane House and Museum. The museum building is one of the five original adobe structures from the late 1880s that have survived the test of time.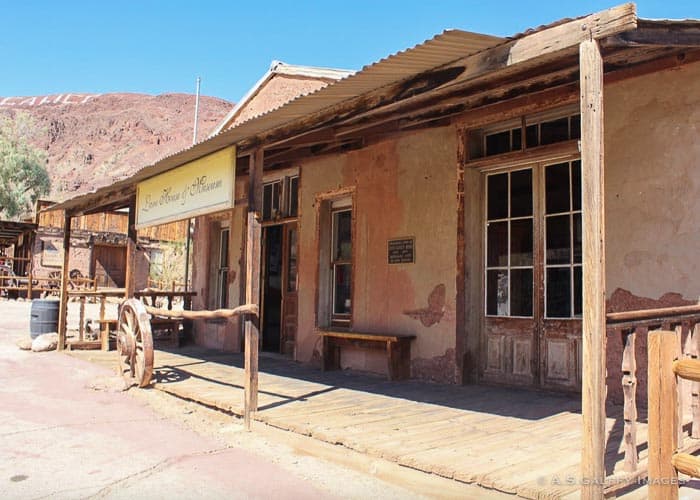 Although the building has undergone many changes over the years, you can still see some of the old features, like the transom windows, an electrical wiring from the 1930s, and furnishings that belonged to the Lane family who lived here from the 1920s to the 1960s.
Old School House
At the top of the town, just as you hit the end of the road, you'll see the building of the Old School House. This is a replica, but it still makes you feel nostalgic about that era..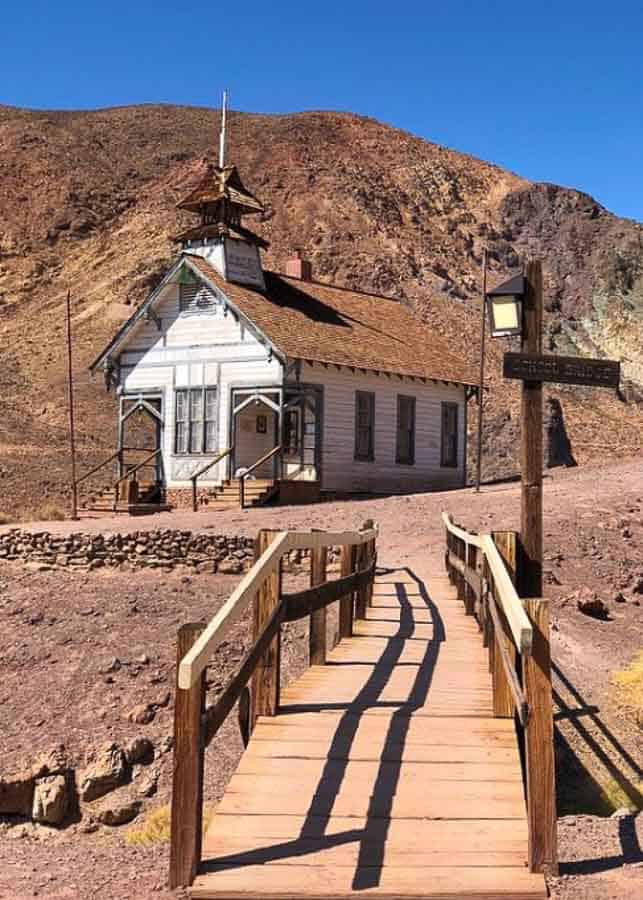 Best Time to Visit Calico Ghost Town
Calico Ghost Town is open year round, except Christmas Day. Given its location in the Mojave Desert, it's rarely overcast or rainy in Calico, which is a good thing.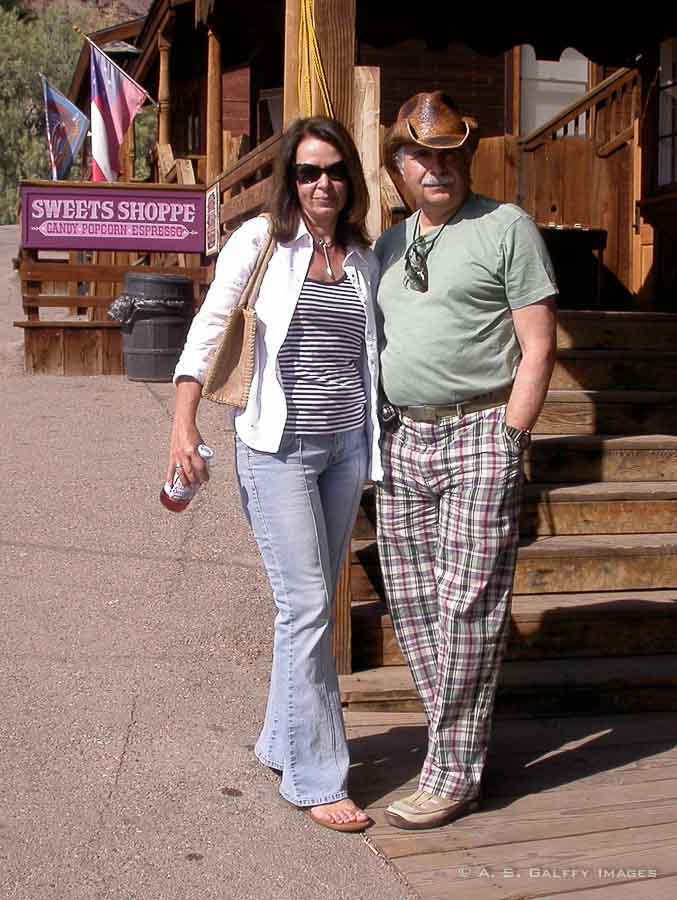 The best time to visit is between October and May, when the weather is cooler. However, if you don't have a choice, the summer months may work as well. Although the temperatures will be above 100ºF, the weather is very dry in the desert, so it doesn't feel so bad.
Calico is open daily from 9am-5pm.
Admission fee is:

$8 – adults
$5 – Youth (4-11)
Children 3 & Under – Free
How to Get to Calico Ghost Town
Calico Ghost Town is located on 36600 Ghost Town Road in Yermo, just east of Barstow, on California Interstate 15.
The driving distance between Los Angeles and Calico is 127 miles (1 hour and 50 minutes). If you don't have a car, the best way to get from Los Angeles to Calico is by bus which takes 2h 5m and costs $40 – $65.
If you are coming from Las Vegas, the driving distance is 149 miles (2 hours and 13 minutes) via I-15 S.
Where to Eat in Calico
There are several places where you can eat in Calico. Most of them are decent, but they all have higher prices as you would expect in any amusement park.
If you are looking for a full-service restaurant, Calico House is probably the one. They serve breakfast, lunch, and dinner and have a wide selection of dishes on their menu.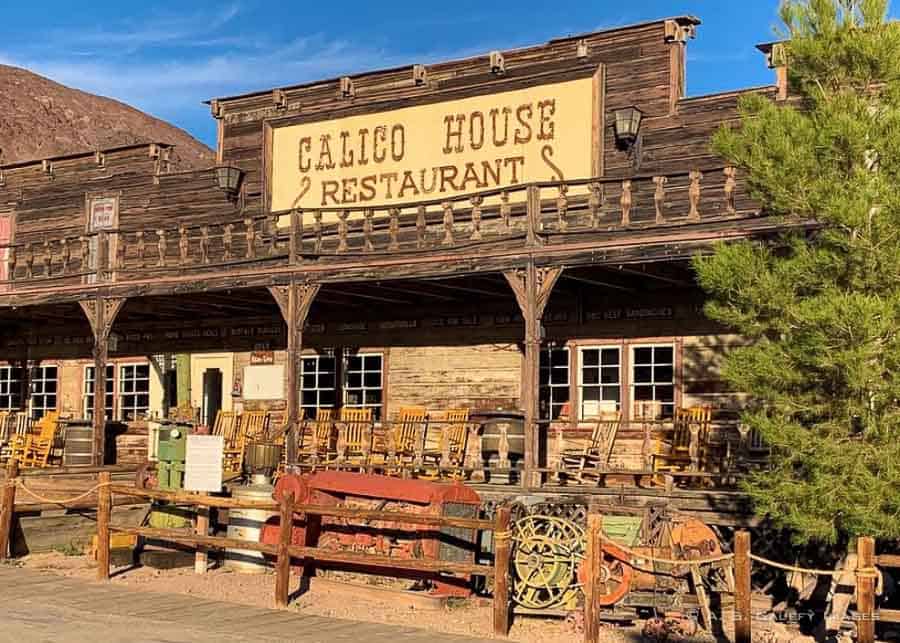 There is also a patio from where you can enjoy the beautiful mountains around and watch the little train going around.
Located at the top of Calico Ghost Town, Old Miner's Café is another nice choice for lunch. The restaurant serves hamburgers, a variety of sandwiches, salads, hot dogs, ice cream and more.
Lil's Beer Garden Saloon is basically a snack bar located on one of the original buildings that still looks just like an old-fashion saloon, with swinging doors. It's a nice place to get a drink and get a pizza or a hot dog. The pictures up on the wall of all the old history gunslingers, outlaws and sheriffs are nice to look at.
Where to Spend the Night in Calico
Calico Ghost Town can be easily visited as a day trip from Los Angeles, or from Las Vegas. However, if you decide to spend the night around here, I recommend staying in Barstow, just 15 minutes away from Calico.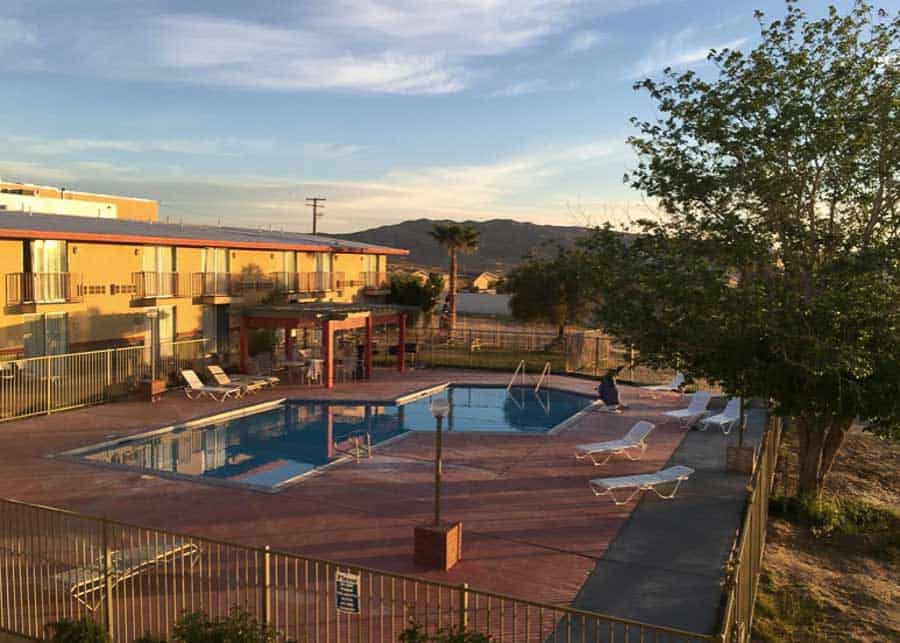 It's not the most fancy town but it's O.K, considering that you are in the middle of the desert. Check your favorite hotel booking sites for rates and availability here.
There is also a camping site nearby where you can rent a cabin on pitch your own tent. The pay for the site varies according to hook-up access. Each site is restricted to 4 people, 1 car and 1 tent.
Please pin this post for later: