Welcome to Jerome, Arizona, America's largest ghost town. If I were to describe Jerome in just one word, I would probably say: funky. But the haunted town nestled in the Black Hills of Yavapai County is much more than that.
A Brief History of Jerome, Arizona
Before Jerome was Jerome, or a ghost town, it was the site of a small mine where the local Yavapai tribe mined copper for their jewelry. The town's history goes back to the late 1800s when the first miners began digging for the rich ore deposits.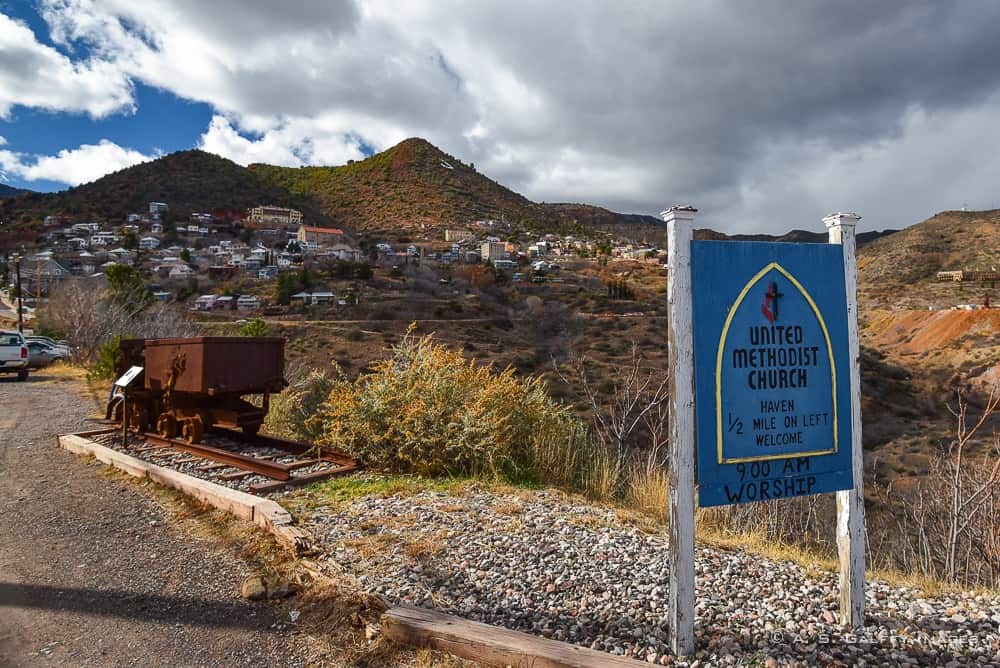 During the 70 years they were in business, Jerome's two copper mines made hundreds of millions of dollars for their investors.
The town was named after Eugene Jerome, a New York lawyer who financed the United Verde Copper Company. However, Eugene Jerome never even set foot in Jerome.
When gold was discovered in the area people from all over the world began flocking here. The town's population grew from 250 residents in 1890 to over 15,000 in 1920s.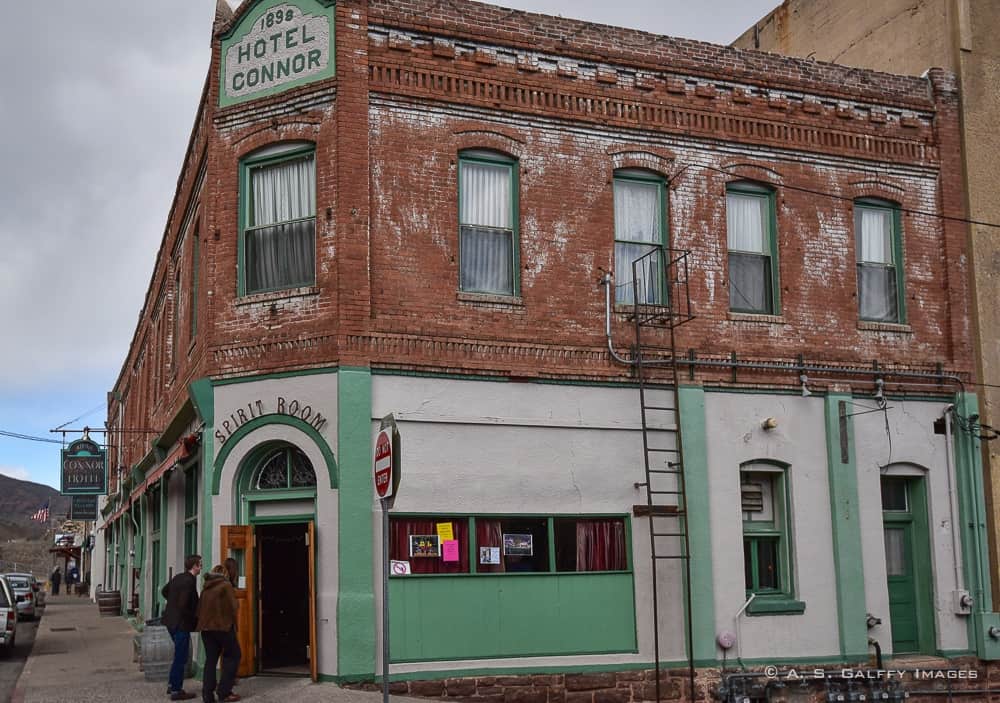 To keep their employees entertained, the mining companies built a lot of saloons, restaurants, brothels and even an opera house. They say that at one time there were 14 Chinese restaurants in town. But things were not well in the mining town of Jerome.
A Mining Town With a Bad Reputation
With the growth of the population also grew the Jerome's bad reputation for wickedness, gamblers and bad boys. The town was so filled with corruption, that it was named the "Wickedest City in the West" by a New York newspaper.
People in Jerome were dying in gunfights, stabbed, strangled, beaten to death, overdosed on opium, or committing suicide.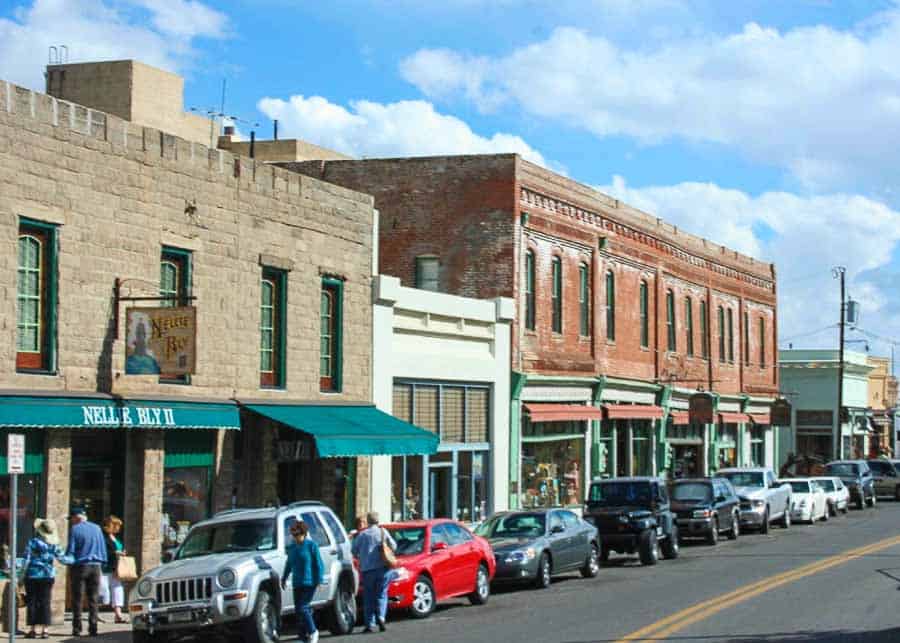 Jerome Refuses to Become a Ghost Town
In 1953 when gold and copper deposits vanished and the last mine shut down, only about 50 people stayed behind. Jerome was on the verge of turning into a veritable ghost town, but the stubborn western city desperately hanged on to life. Jerome had a long history of tragedy and was not ready to disappear.
On several occasions fire destroyed large parts of it, but Jerome was always rebuilt. In 1938 an underground blast rocked the town's center, collapsing the business district, including the city jail which slipped 225 feet down the mountainside. But against all odds, the town survived. Ghostly remains of these buildings can still be seen today.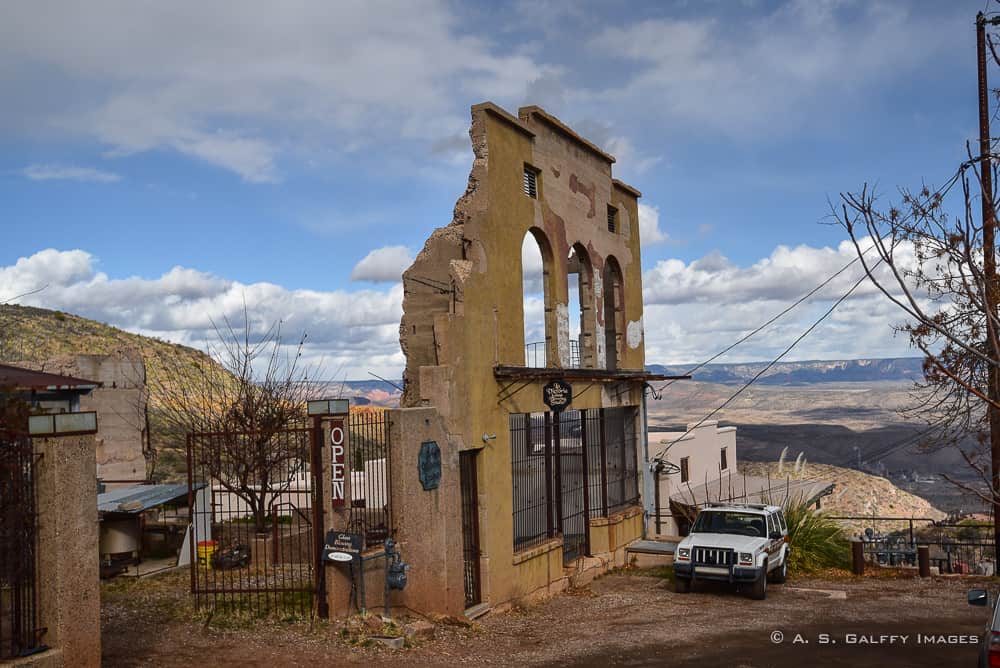 During the 60s and 70s some artists discovered the decaying ghost town and began moving in. Then, some residents founded the Historical Society and proclaimed Jerome largest ghost town in America. But for their efforts of preserving and restoring it, the town would have become totally extinct.
What to Expect in the Ghost Town of Jerome
Jerome is considered a ghost town, but unlike other ghost towns in America such as Bodie, or Calico, Jerome is not completely abandoned. There are still people living here.
The town is a mix of old building façades, some renovated, some which ready to slide off the hill, and some with resident ghosts.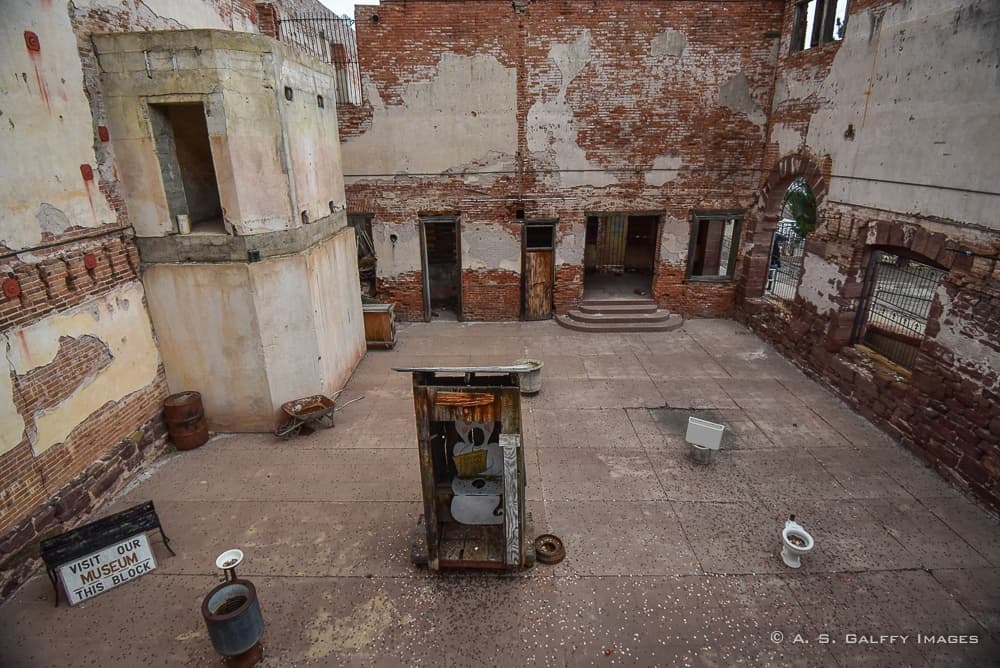 Today the town's population is about 500 residents, mainly craftsmen, inn-keepers, restaurant owners, writers and musicians. Many of the old buildings from the late 1890s still stand today and are occupied by their owners, while some of the old structures are just remains from the town's early days.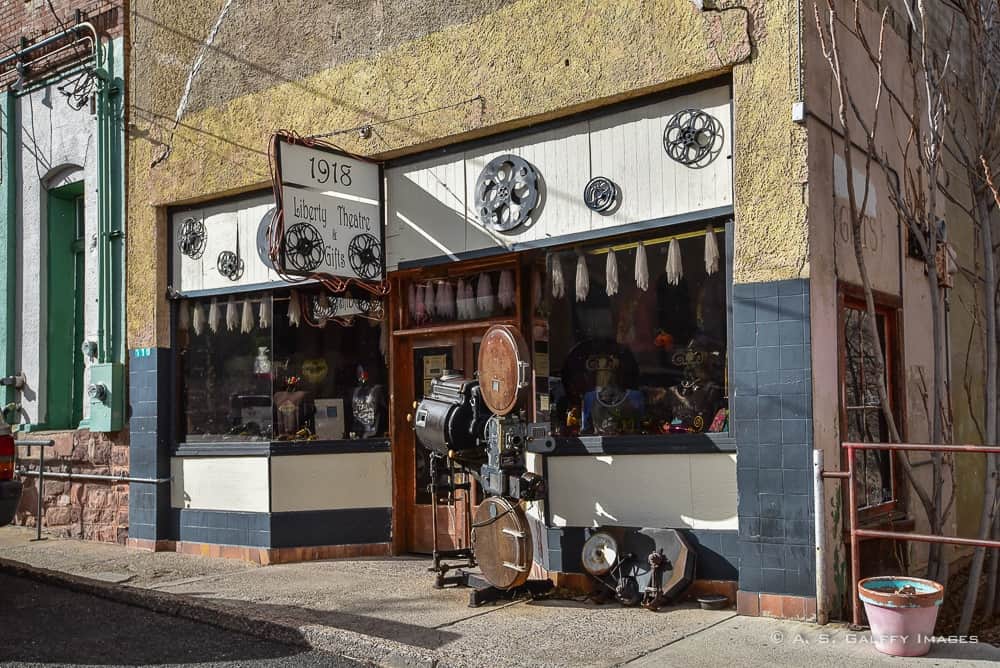 There are several fine galleries, bed and breakfasts, restaurants, bars and some very unique gift shops in town. The buildings have a lot of charm and character and the town's atmosphere is that of a bygone era.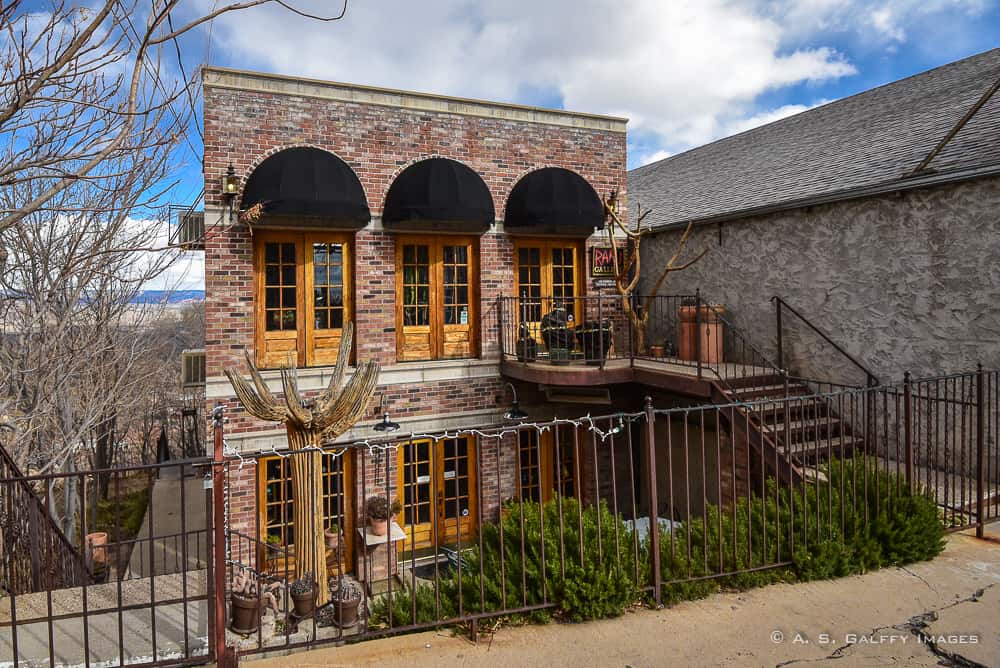 Things to Do in Jerome Ghost Town
As you arrive in Jerome, continue going up Cleopatra Hill to the center of the town till you reach the Visitor's Center on Hull Avenue. If you want to find your way around town faster, get a map.
The map has an index listing the current and historical owners of the buildings. You can also inquire about guided tours, but you can easily explore the town on your own. Here is what you can do in the ghost town of Jerome:
1. Stop at the 'Sliding' Jail
One of Jerome's curiosities is the town jail, which slid 225 feet downhill in 1930's during a land slide caused by the many mining shafts in the area. The jail slid slowly stopping at various locations until it finally stopped on its current spot, about 225 feet from where it started.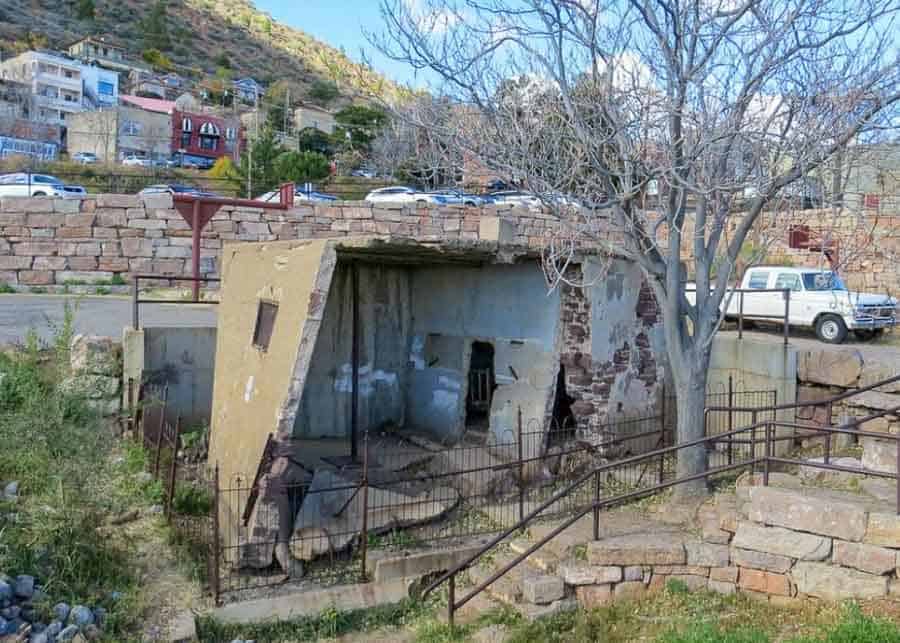 2. Visit the Mine Museum
Housed in one of the former saloons in town, the Mine Museum stands at the corner of Main Street and Jerome Avenue, just across from Connor Hotel.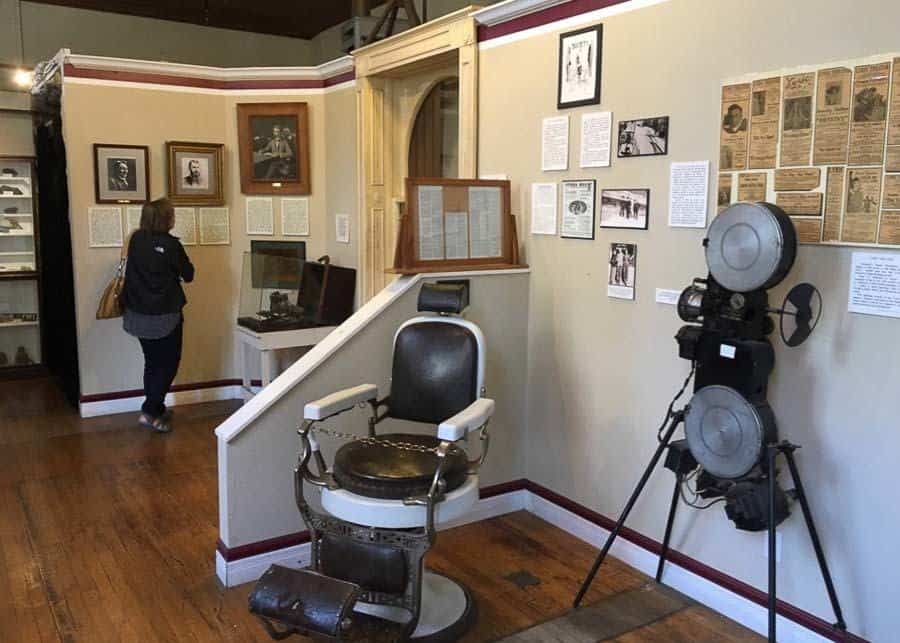 The museum, which is operated by the Jerome Historical Society, follows Jerome's history from the time it was formed till present. On display are various items like mining equipment such as drills, cages, carbide lamps, to household goods and hospital equipment.
3. Drop by the House of Joy Brothel
The colorful building of the House of Joy, former brothel of Jerome, will surely catch your eye. Built in 1898, the House of Joy has been serving different purposes over the years. From brothel to restaurant, to a souvenir shop and currently an art studio, the building has seen a lot.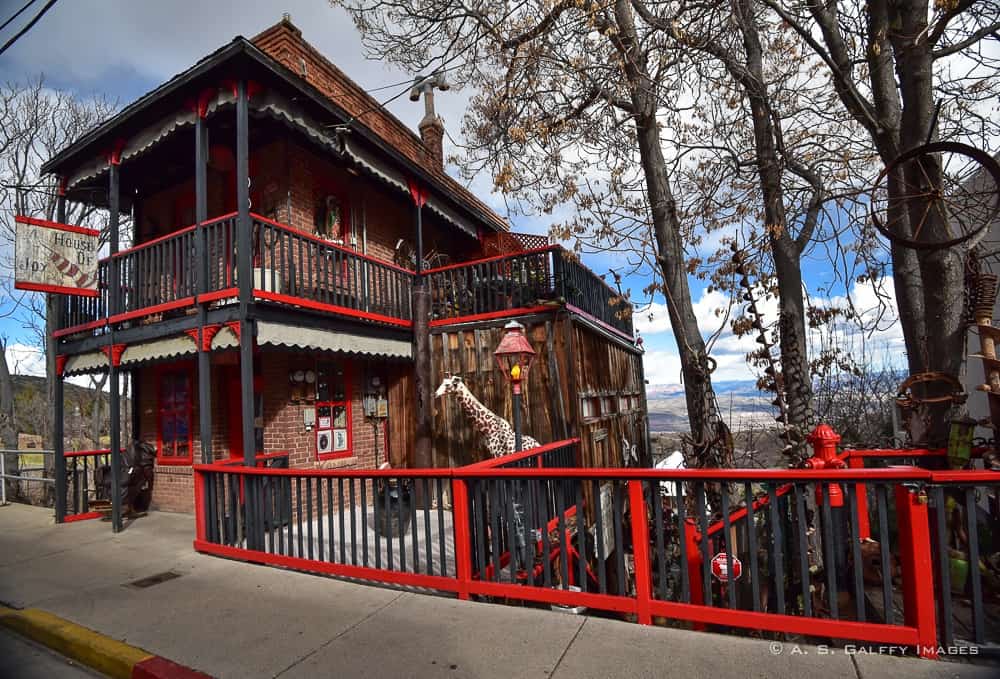 If you have time, you should visit this beautiful art studio that features mostly Arizona artists. Owned by a delightful Arizona couple, you are welcomed personally into the establishment. It is shops and studios like this that make Jerome such a special place.
4. Take a Haunted Tour
You will definitely want to include a Haunted Tour in "The Wickedest Town in the West." After all, Jerome was a ghost town of 50 inhabitants for many years after the mines closed.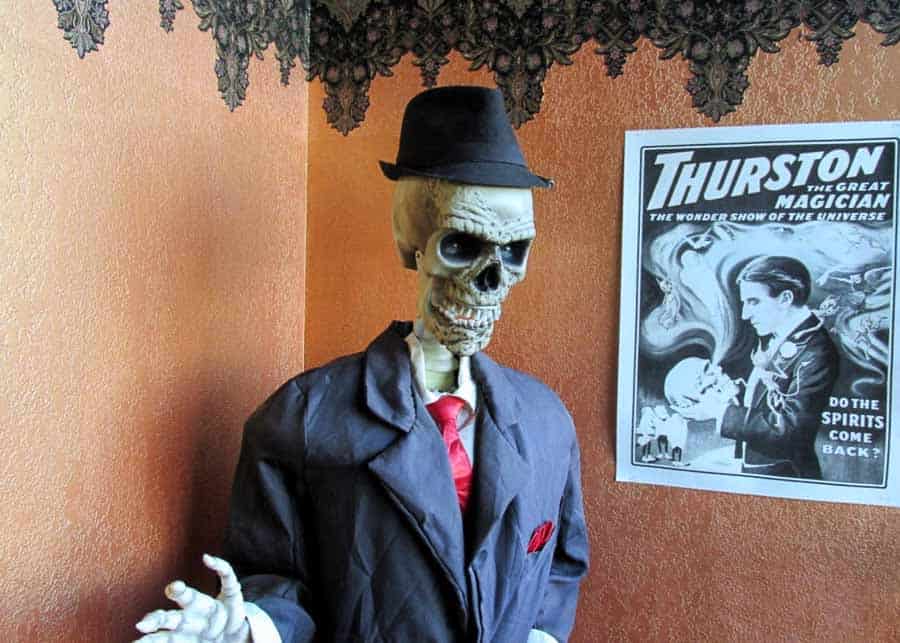 This 2 hour walking tour which takes place after dark, will lead you to haunted outdoor locations. Equipped with flashlights, you'll be visiting sites that were formerly the scene of gambling, murder, prostitution or even former residential areas of the long gone hardworking miners.
5. Visit Gold King Mine
One site not to miss while visiting Jerome is the funny Gold King Mine, located just above town. They mined copper here from 1890 to 1914. In its heyday, this mine was home to about 300 miners.
The current attraction was developed by owner Don Robertson over the course of 30 years. He acquired a lot of stuff, like trucks, cars, buildings, and even a sawmill.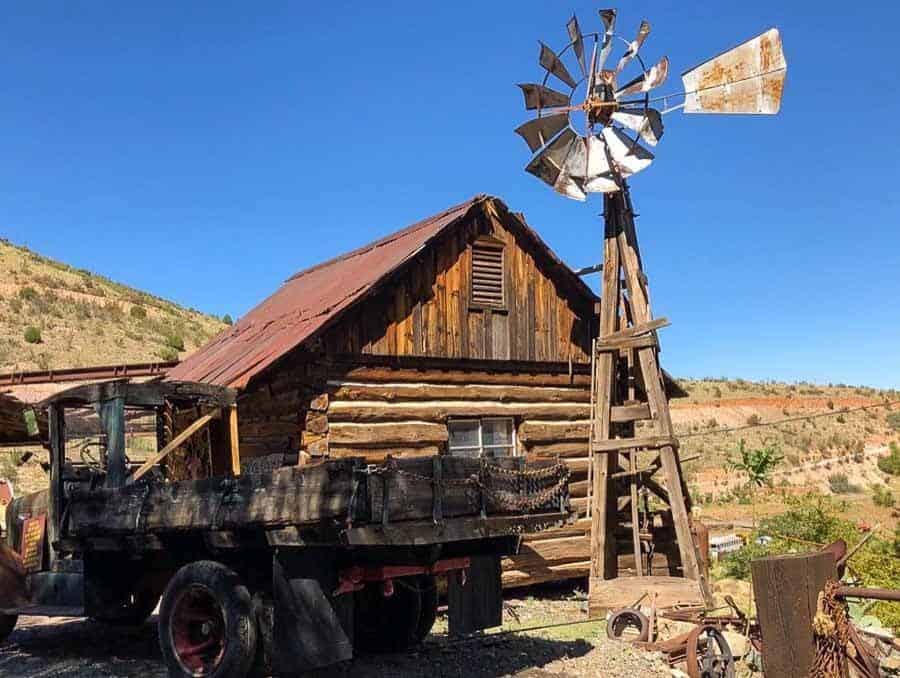 The mine shaft goes down 1270 ft. You can view it but you can not go down in it. The tour is self guided and costs about $7.00 You can do gold or gem panning, watch knife making, or observe mining equipment demonstrations.
There is a unique collection of antique trucks, cars, motorcycles and even a petting zoo.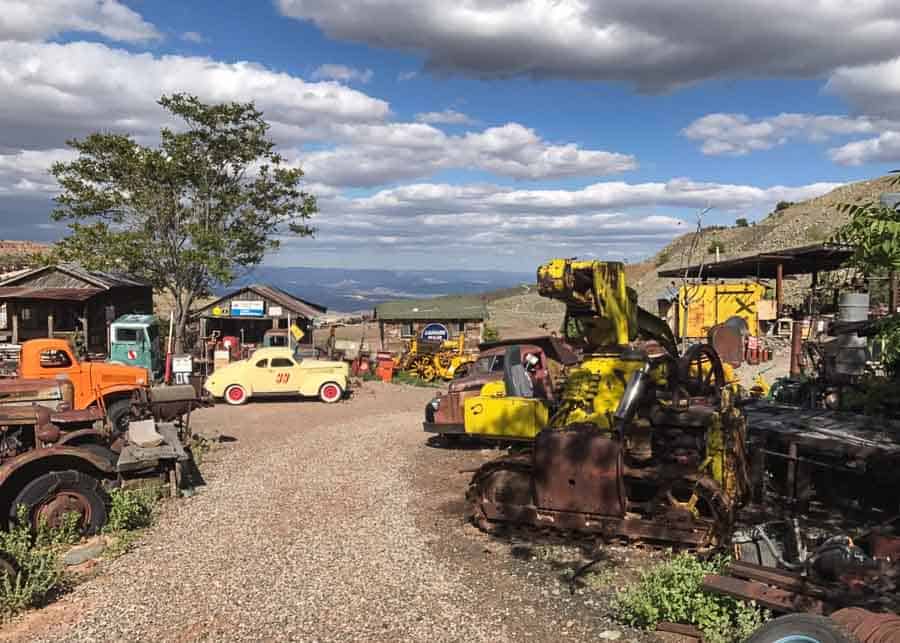 Where to Stay in Jerome, Arizona
You can easily visit Jerome as a day trip from Sedona, which is only 40 minutes away by car. But if you decide to stay in town, you have a few good hotel choices (all allegedly haunted). You can stay at the historic Grand Hotel, the Ghost City Inn, the Surgeon's House, or at the Connor Hotel on Main Street.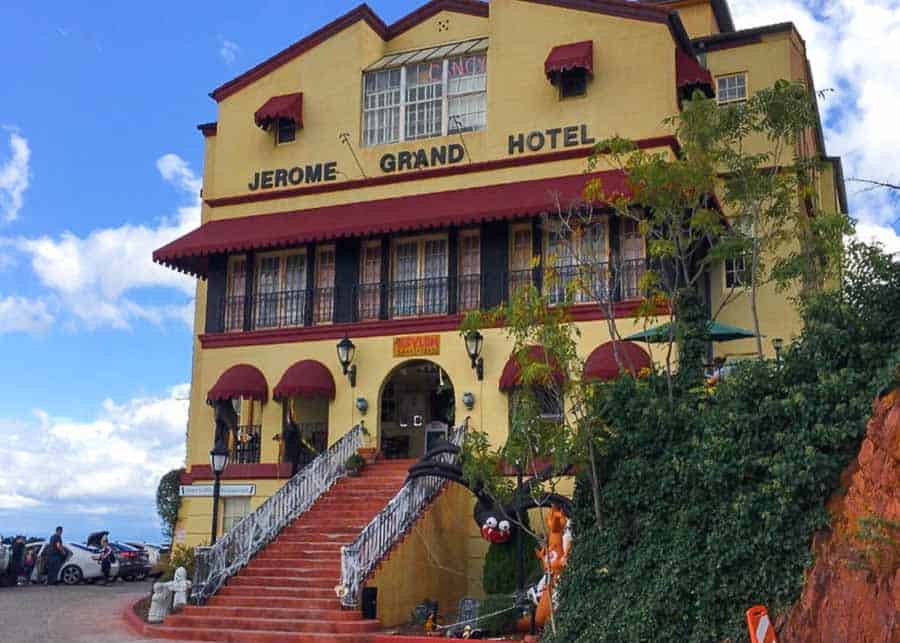 There is also a campground and an RV park close by (the Verde Valley RV and Camping Resort ) which has several small cabins and tiny houses available to rent.
How to Get to Jerome Ghost Town
There are just a few ways to get to Jerome, depending where you are coming from. Jerome is located between Prescott and Sedona, and within very close driving distance to Clarkdale and Cottonwood, Arizona.
From Sedona. Jerome is less than 28 miles southwest of Sedona AZ. Take State Route 89A to Cottonwood, then through Clarkdale into Jerome. This is very scenic drive.
From Phoenix and Scottsdale. Expect about 2 to 2.5 hours drive time depending upon your origination point. Take Interstate 17 Freeway north and exit at State Route 260 at Camp Verde. Go left (northwest) on 260 into Cottonwood and then left on 89A through Clarkdale into Jerome AZ.
If you enjoyed this post, please promote it on Pintrest, Facebook, and Twitter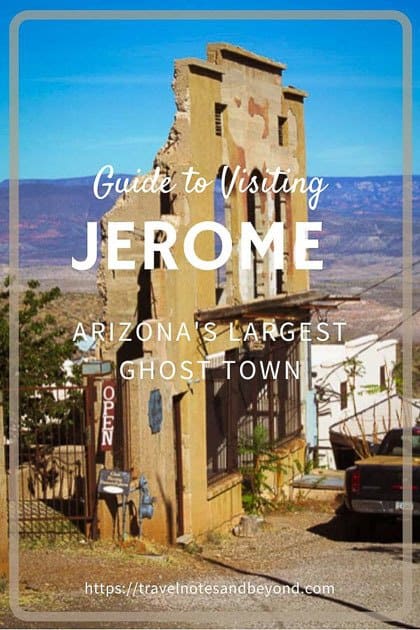 READ ALSO: