Welcome to Bodie, California's most authentic ghost town! Located in the hills of the Sierra Nevada Mountains, not too far from the incredible Mono Lake, Bodie is a beautiful reminder of the Wild West. But what you see today is a mere shadow of what was once a thriving gold-mining town in the Sierra Nevada Mountains, in Mono County.
A Brief History of Bodie
In 1861 a mill was established here and the town began to grow. It started with about 20 miners. Due to other strikes in the area Bodie's development started very slowly, but it eventually boomed.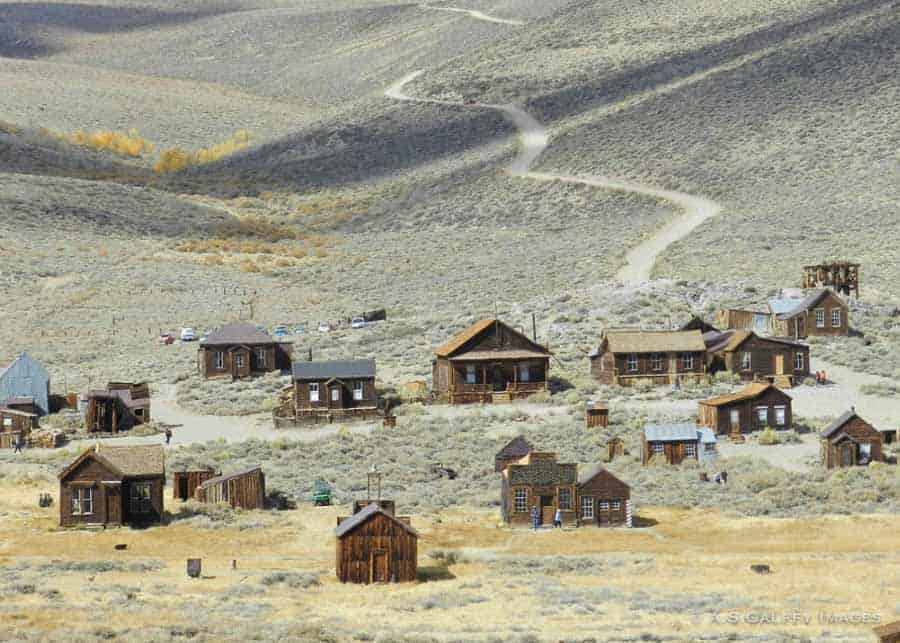 By 1879 Bodie was a thriving, bustling place, containing some 600 to 800 buildings and a population of about 10,000 people. But with the growth of the population also grew the town's bad reputation for wickedness and bad men.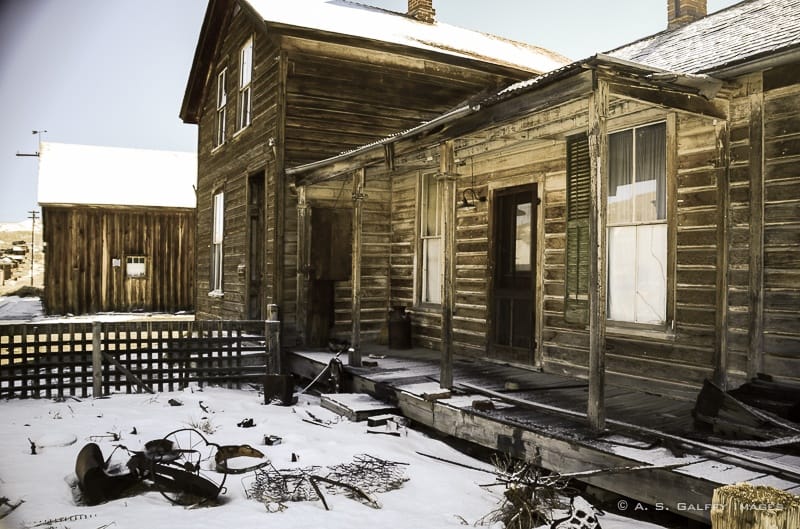 The town of Bodie was named after Waterman S. Bodey who discovered gold here in 1859. It's not certain how the spelling of the town's name came about. Some sources attribute it to an illiterate sign painter. Others claim the spelling was deliberately changed by the citizens to ensure proper pronunciation.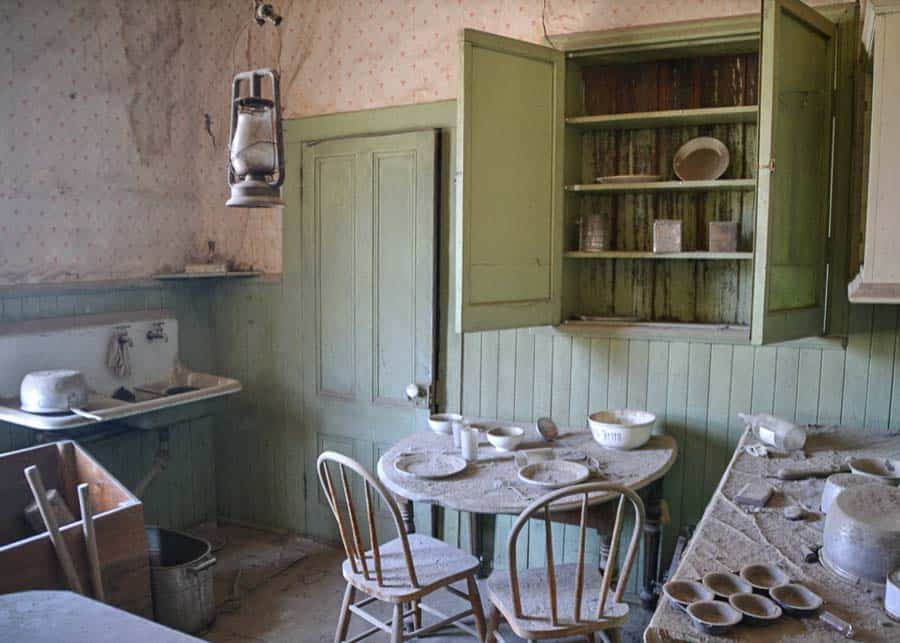 Bodie – a Gold-Mining Town With a Bad Reputation
Bodie was considered one of the most violent and lawless towns in the Wild West. Killings, staged robberies and street fights occurred almost every day. At some point there were about 65 saloons in town, numerous brothels, gambling halls and opium dens.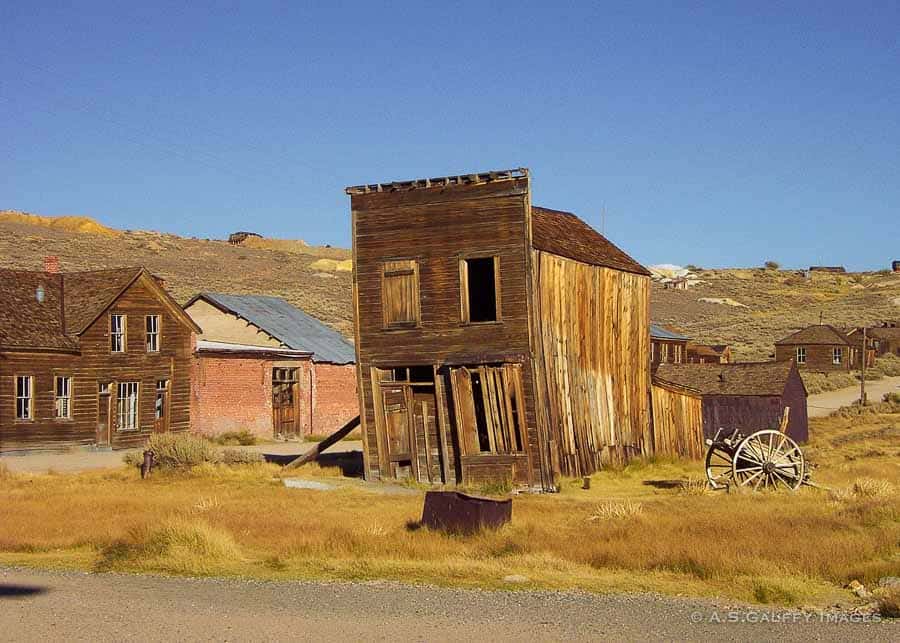 The story goes that one little girl, whose family was taking her to the infamous town, wrote in her diary: "Goodbye God, I'm going to Bodie." The phrase became known throughout the West. Bodie had a bad climate reputation too: melting hot summers and savage winters, with winds that can sweep across the valley at close to 100 miles per hour.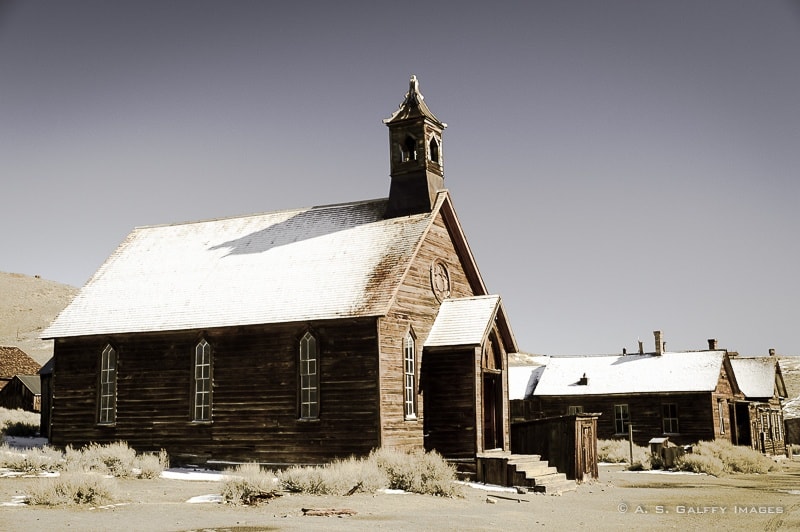 How Did Bodie Become a Ghost Town
Bodie's downfall was caused by a series of unfortunate events. The first one was a big earthquake that struck, causing severe damages to the main vein of the mine. The investors decided it would be too much trouble and cost to relocate it. Then, in 1892 a disastrous fire destroyed much of the town, followed by another devastating one several years later.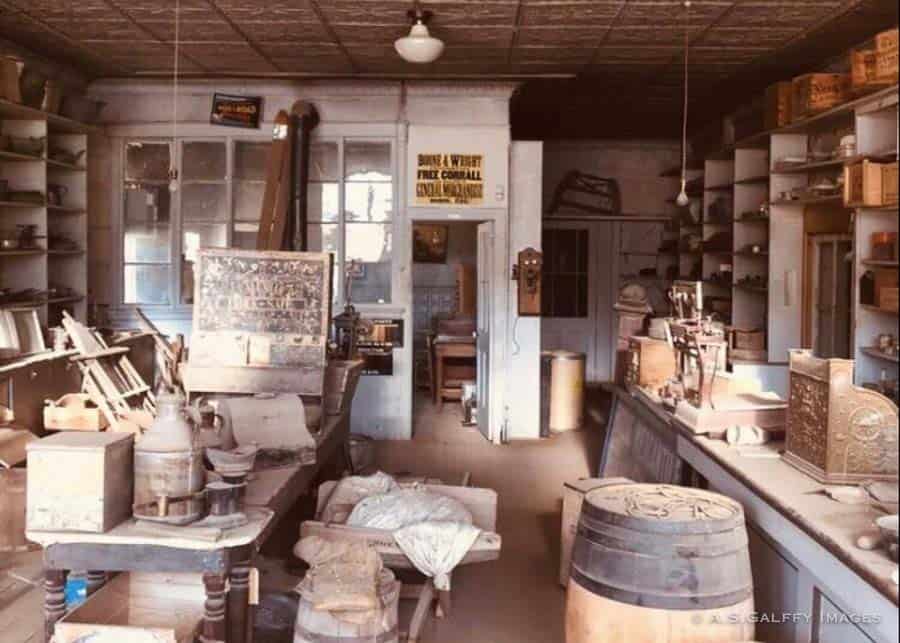 Although some mining continued, Bodie was already dying. Its citizens were leaving. The town's decline was also accelerated by the Prohibition and the Depression. By the 1950s all the mining ceased and Bodie became a ghost town. In 1962, after years of neglect, the Ghost Town of Bodie became a California Historic Site.
They say that although over $75million in gold was taken from Bodie Butte, there is still as much gold left in the ground as it was taken out. However, water invaded the tunnels and shafts and the cost of mining would exceed the gold's present day value. So for now, the gold will probably stay where it is.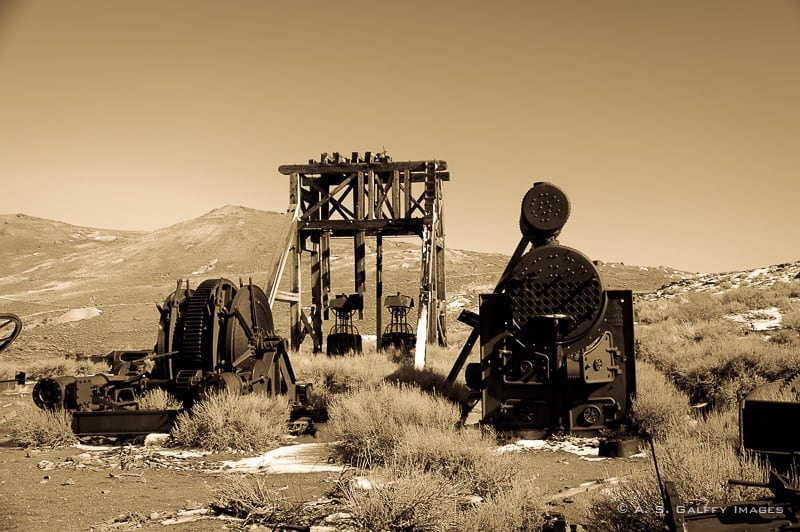 What to Expect in Bodie Ghost Town
Today there are only 168 remaining structures in Bodie. Nonetheless, the town is one of the most authentic gold-mining towns of the Old West. In contrast with other ghost towns like Calico, or Jerome, which are more commercialized, Bodie looks really abandoned and isolated. It's like an open-air museum where you see authentic structures from 160 years ago.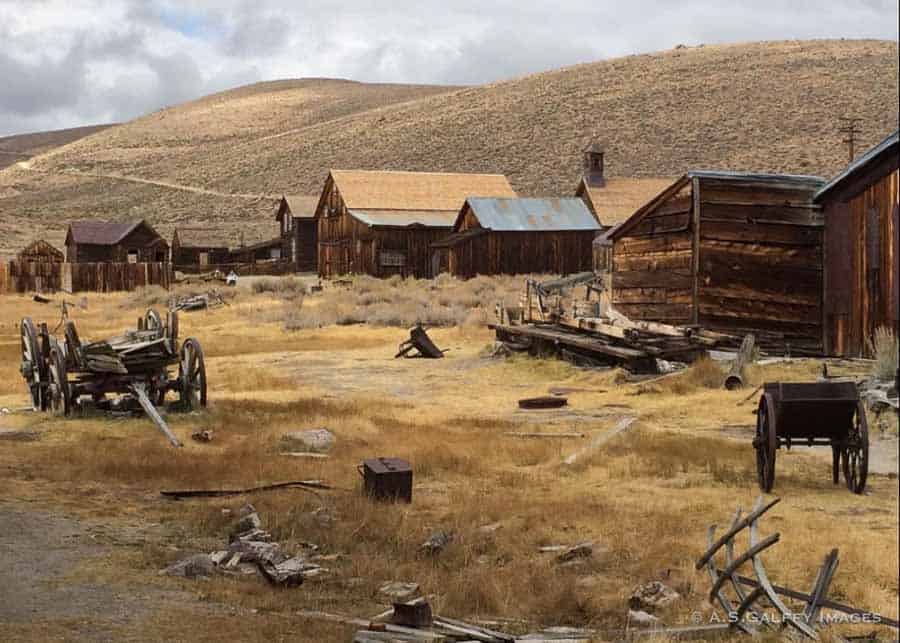 Strolling through the quiet, dusty streets gives you a peek into the heart and soul of this town that was once bustling with life. The abandoned buildings and old furnishings stirred your imagination. You can almost envision those whose lives played out here over a century ago.
There are no commercial facilities at Bodie, or within 14 miles of the Historic Park. So if you are planning a visit you should bring your own food and water.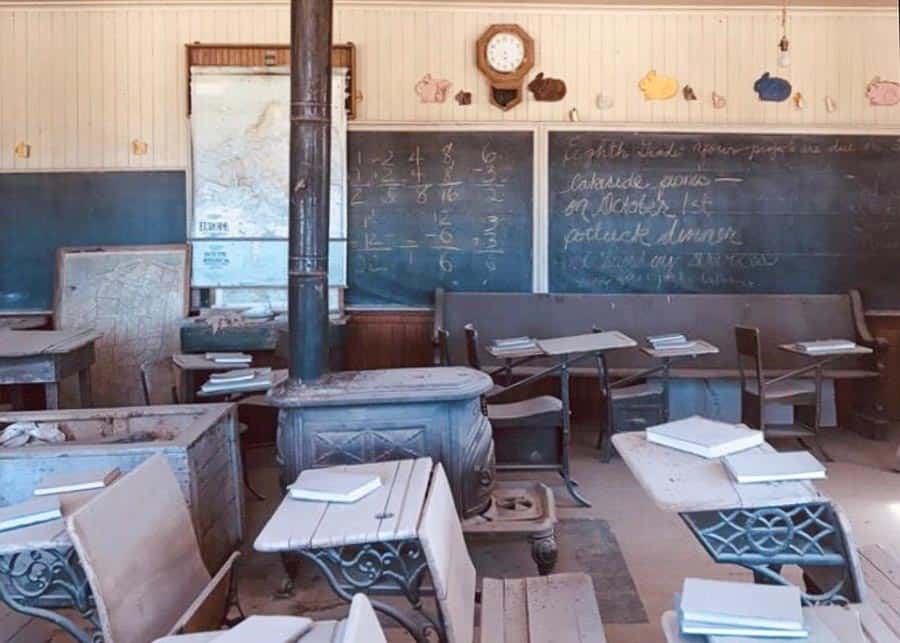 Restrooms are located in the parking lot and the picnic area. There is no smoking allowed in the park, except in the parking lot. Certain areas in the park are uncertain and thus closed to the public.
How to Reach Bodie Ghost Town
Bodie State Park sits on the California/Nevada border of U.S. Highway 395, about 135 miles south of Reno. South Lake Tahoe is only about an hour away.
Reaching Bodie from the Highway 395 is quite difficult. The 270 Road leading to town is actually a dusty and bumpy dirt road. With so difficult access, it's surprising that over 200,000 people come to visit Bodie every year.
Bodie ghost town make a great California getaway
Best Time to Visit Bodie
The ghost town of Bodie is technically open year round. The hours of operation are: 9:00am to 4:00pm from November 1 to May 14, and 9:00am to 6:00pm from May 15 to October 31.
Bodie sits on a high altitude plateau, so weather-wise you can count on dry, hot summers and long, cold winters, filled with snow. In fact, Bodie is one of the coldest spots in the country.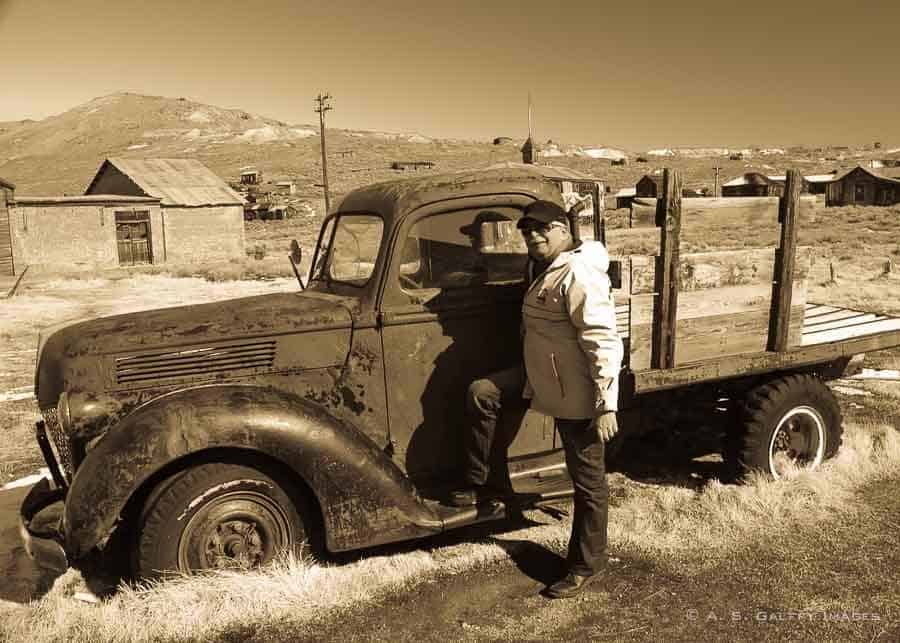 If you plan to visit Bodie in winter, you have to be aware that the road that takes you to town is not plowed. Even if you drive a 4-wheel car, I recommend you check the road conditions before making the trip. The best time to visit is from from spring to fall.
We visited the town in mid winter, when very few visitors were around. However, the place is quite vast so I can't imagine it's ever too crowded.
Costs are: $8 per adult, $5 children for 4 – 17; children 3 and under are free. Only cash or checks are accepted at the park entrance station.
Please share this article on Pinterest, Facebook or Twitter.