Sedona is one of my favorite destinations in Arizona. It's a great place for outdoor lovers and wine aficionados as well. Sedona's beautiful hikes and wineries lure visitors from all over the United States. You can easily spend a week in this great town and barely scratch the surface of all there is to see and do there. But what if you only have one day in Sedona? Would that be enough to make your trip worthwhile?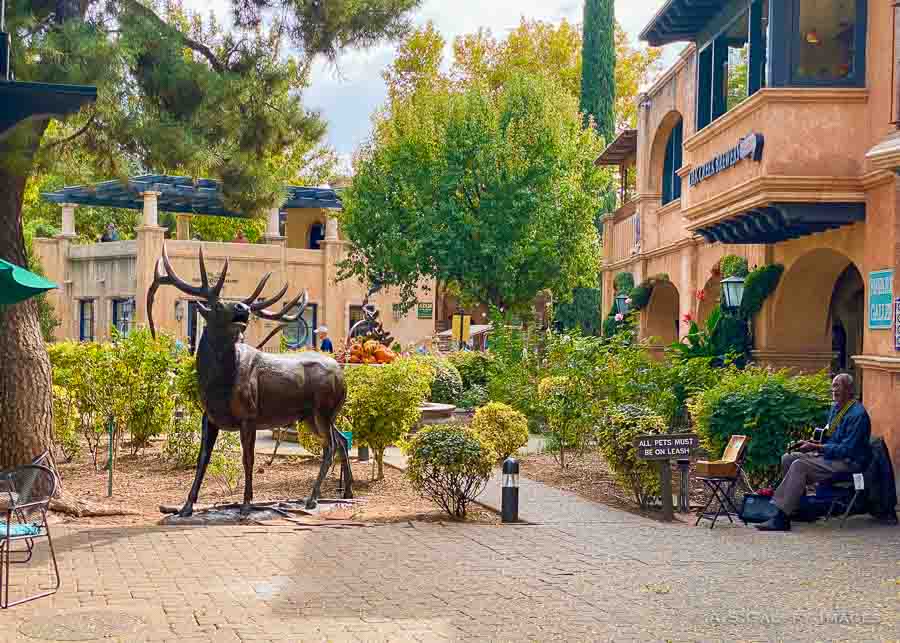 We visited Sedona many time over the years and every time we went we did it as a day trip from Phoenix. So what I can tell you is that you can squeeze in a lot of activities into a single day.
HOW TO SPEND A PERFECT DAY IN SEDONA
Sedona is one of the most instagrammable places in the US, equal parts rugged terrain and equal parts resort. The town is famous for its its great views, fine dining, art galleries, and outdoor activities. So if you ever plan a road trip in the Southwest, make sure to include the this beautiful town into your itinerary.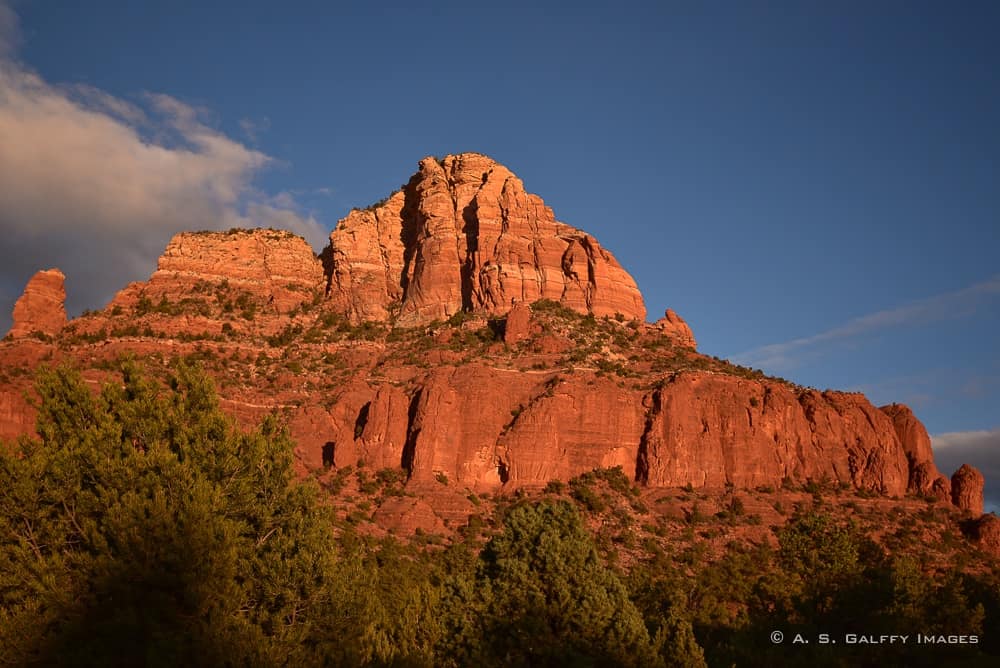 • Stroll Through Sedona's Main Street
Sedona nestles in an abundance of scenic beauty, so you can start your day with a walk through town. The area around is a truly amazing geological wonderland of red rock formations with mesmerizing shapes that range from pinnacles and spires to buttes and domes.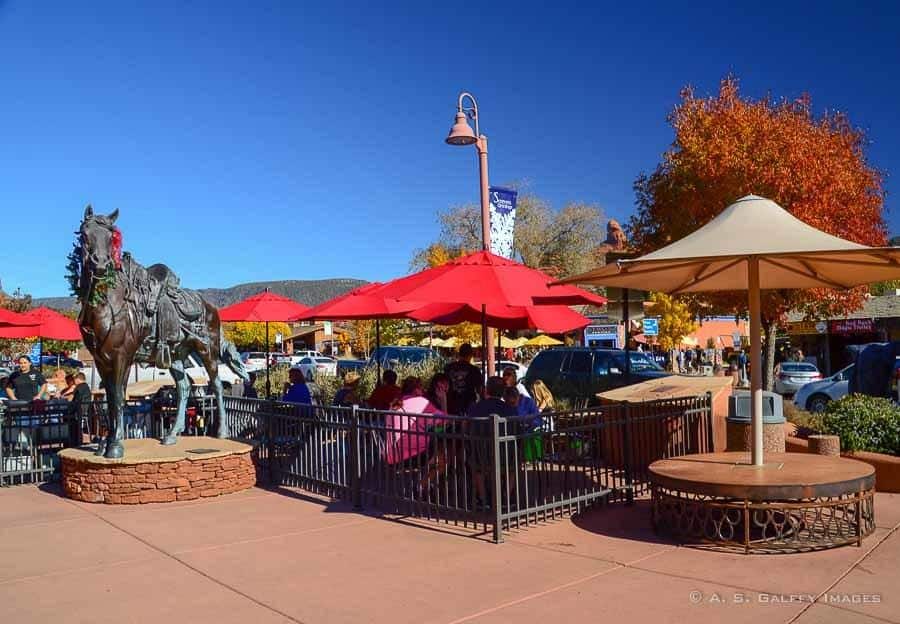 Sedona's Main Street twists like a snake through the Old Town area, lined with souvenir shops, art galleries, cafés and restaurants. This is a great place to go window shopping and popp in and out of interesting art galleris, even on a very cold day.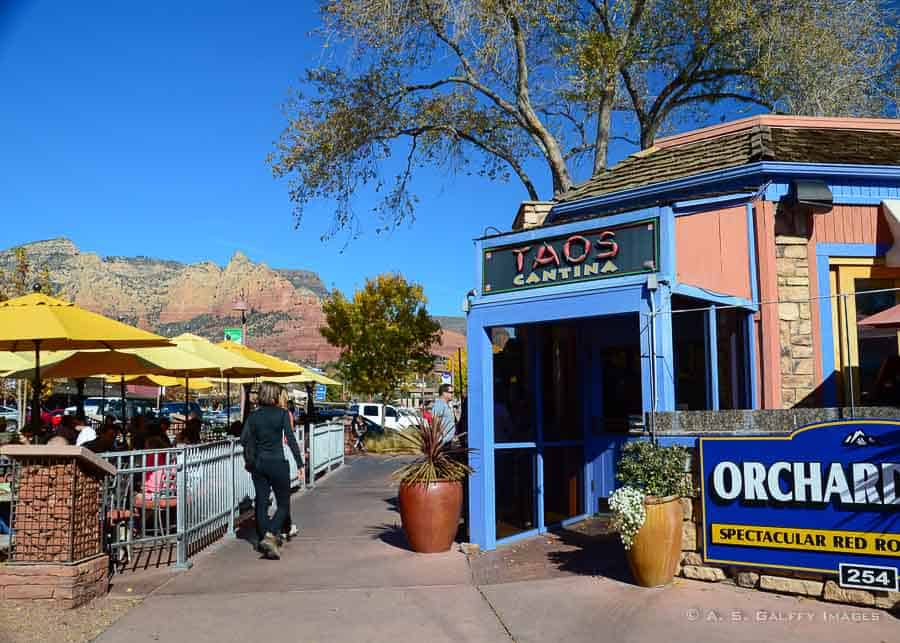 There are some good restaurants to choose from if you decide to stop for breakfast or for lunch.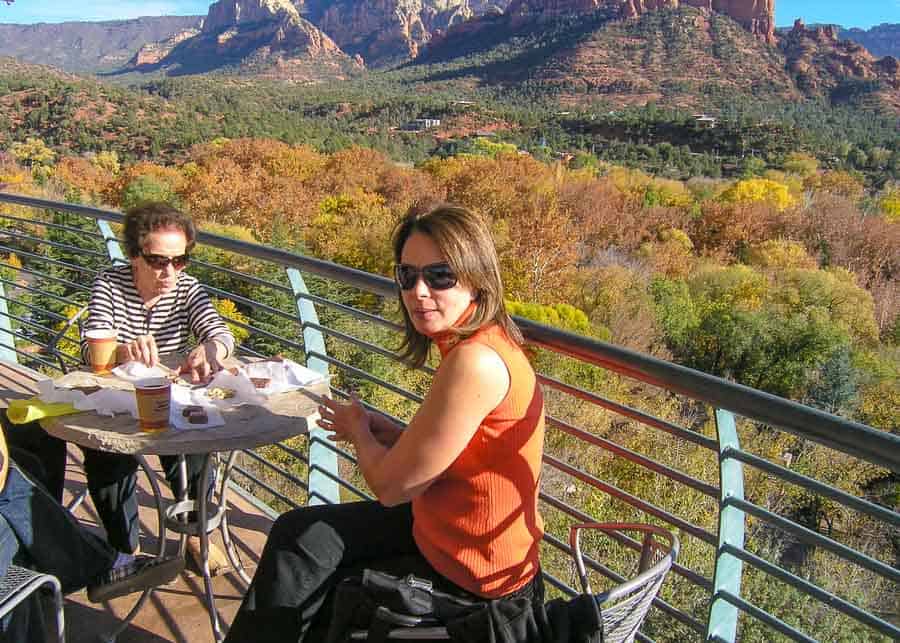 • Hike One of Sedona's Famous Trails
Surrounded by almost 2 million acres of national forrest, Sedona is a paradise for outdoor activities. From hiking and biking, to horseback riding and rock climbing you can do a lot of physical activities here.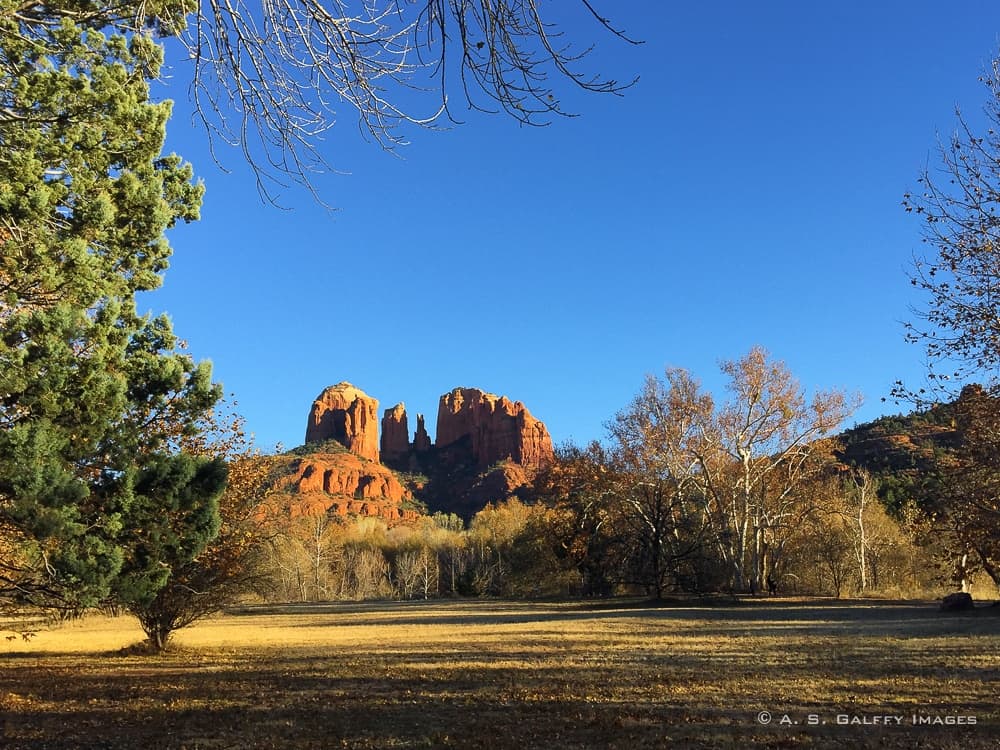 Within a couple of miles from the center of the town you have absolutely gorgeous hiking trails, with landscape and views that you won't find anywhere else in the States. Some of these famous hikes include the Red Rock Crossing, Brins Mesa Trail, and Cathedral Rock Trail.
• Visit the Chapel of the Holy Cross
If you were to visit only one site during your day in Sedona, it should be the Chapel of the Holy Cross. Located on a hilltop, this stunning church seems to be rising from directly the red cliffs.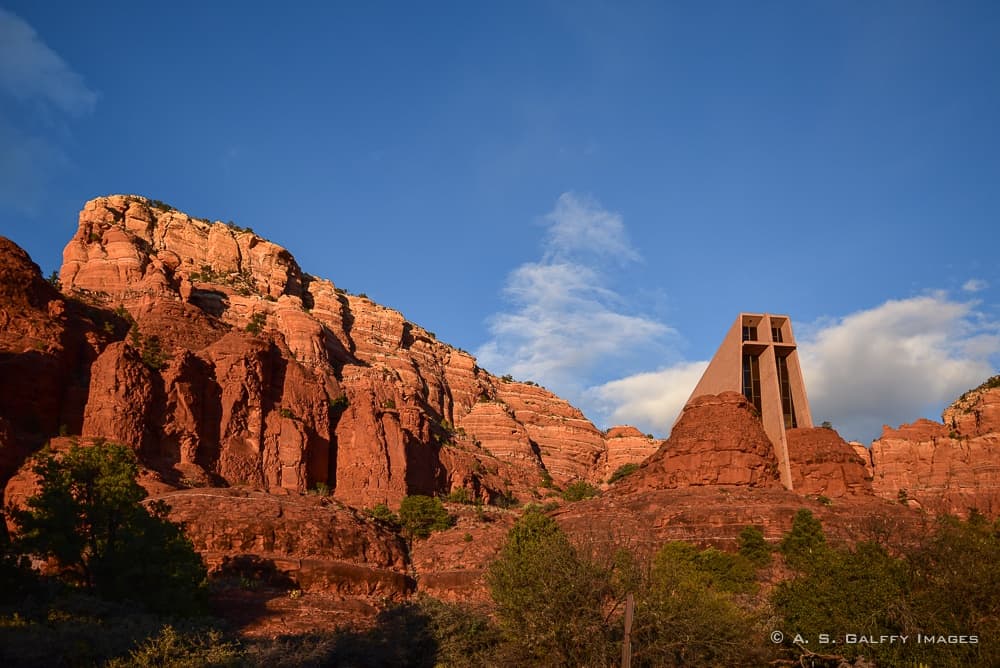 The chapel itself in quite spectacular, featuring a beautiful glass window held together by a giant cross. The window overlooks the Verde Valley allowing a spectacular view of the area around.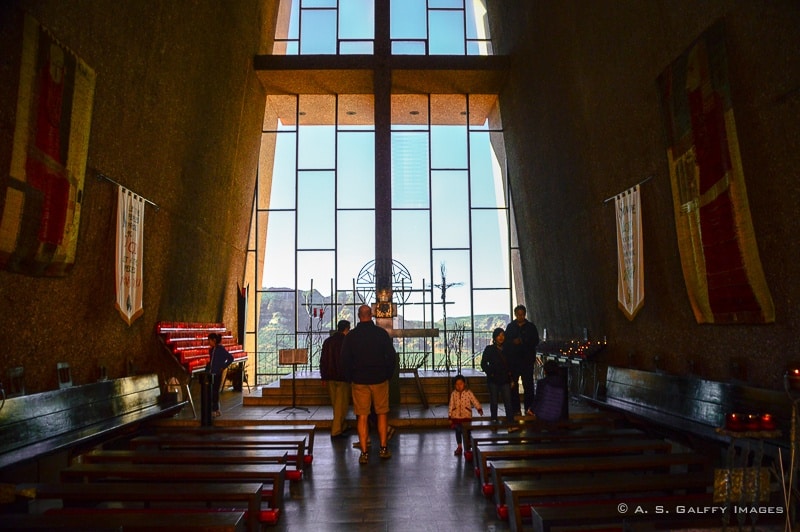 This is a nice place prayer and reflection where you can spend some quiet time admiring the surrounding beauty.
• Go Shopping in the Tlaquepaque Village
Tlaquepaque Arts and Crafts Village is an outdoor shopping center designed in the style of a traditional Mexican village. This place has a charming, old-fashioned atmosphere, with cobblestone streets and mosaic fountains.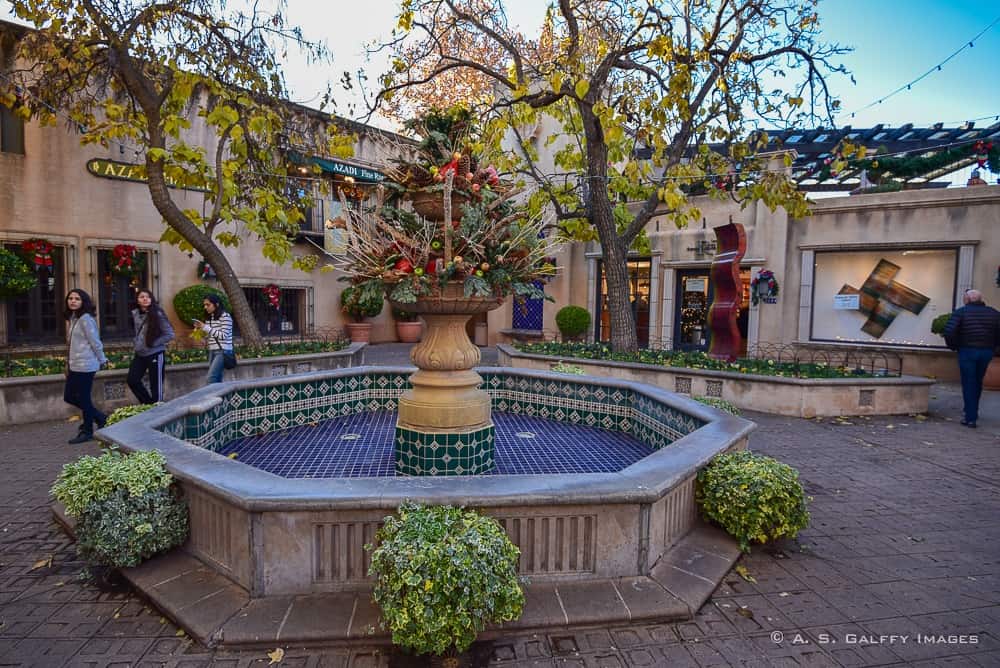 Here you can find a variety of art galleries, shops filled with very unique items and fine restaurants. Although the village has a bit of a tourist atmosphere, I can't help felling great here every time we visit it.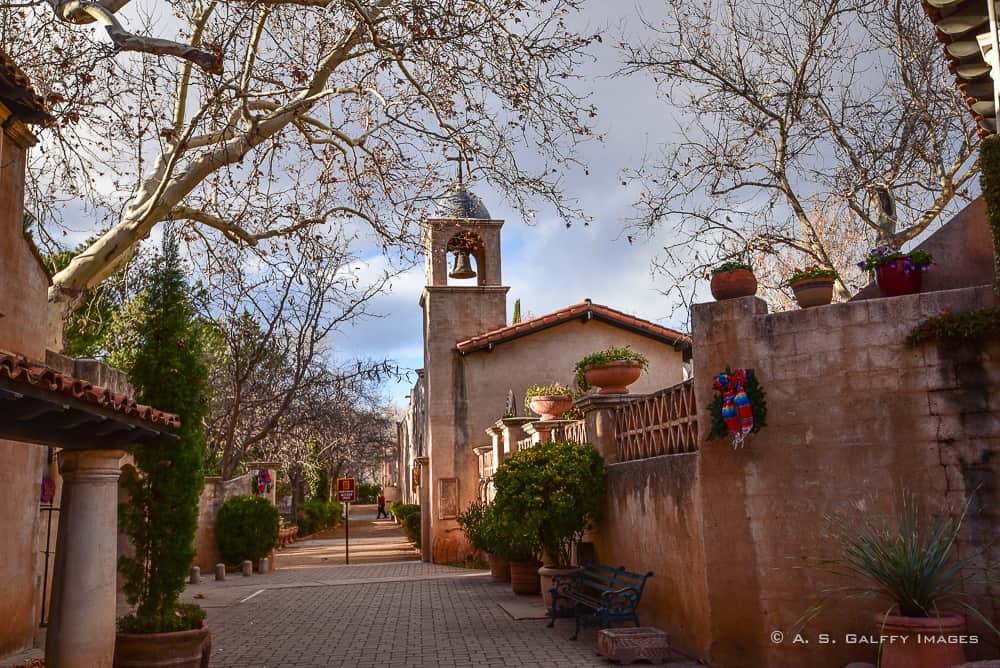 • Cool Off at Slide Rock State Park
If you are visiting Sedona in summer, one of the best places to cool off from the heat is the Slide Rock State Park. Located about 7 miles north of Sedona, the park earned its name from the stretch of slippery creek bed that acts as a natural waterslide.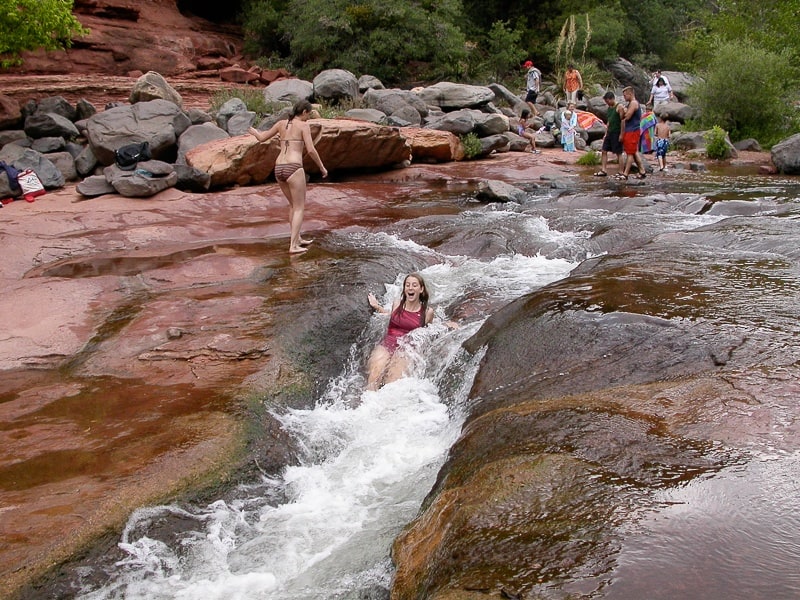 You can cruise down the creek on a tube or on your own butt and enjoy the crystal clear, cooling water.
The Slide Rock Park is beautiful at any time of year, even in winter. Of course, if it's cold you won't be able to soak in the water, but the park it's still worthwhile. Its proximity to the town makes it easy to visit, even if you have only one day in Sedona.
The entrance fee is $20/vehicle, somewhat steep, but still worth the price on a hot day.
• Take a Jeep Tour
If this is your first time in Sedona and you don't know your way around, there's always the option to be guided through the landscape on four wheels.
Several Sedona companies offer jeep tour excursions into the backcountry where you can see some of the area's most recognizable locations.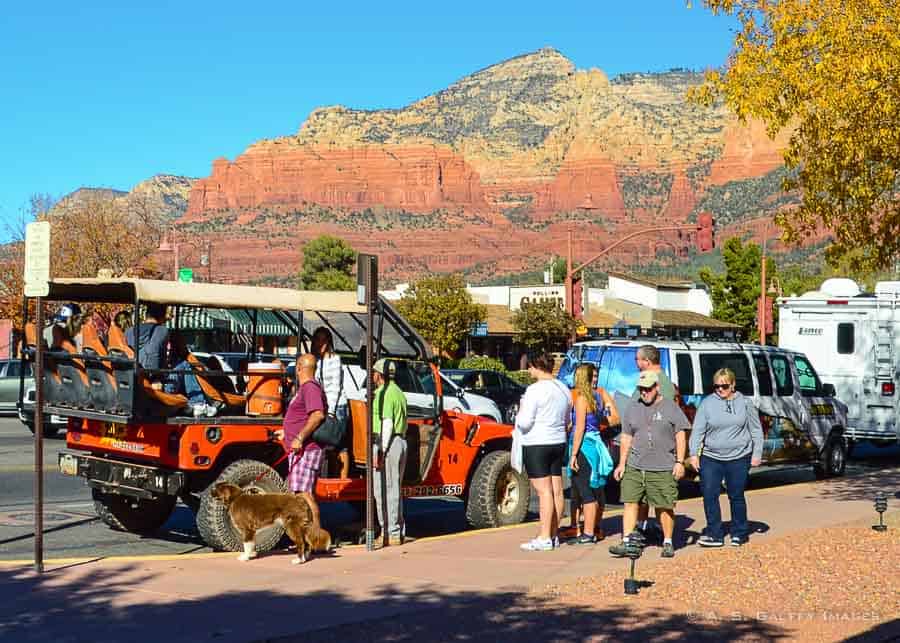 The jeep rides have become very popular in Sedona, where an army of brightly colored jeeps rush visitors into the sandstone outback. The shortest tours last about 90 minutes, so it's easy to squeeze into your one day itinerary.
Where to Stay in Sedona
Sedona is a very expensive town, so if you are planning to spend the night here, be prepared to spend top dollars on lodging. If you are looking for more affordable accommodations, there is a good selection of Airbnbs in Sedona worth checking out.
We've been in Sedona many times over the years and stayed at different hotels. The two that we liked the most were Arabella Hotel, and Bell Rock Inn.
Arabella Hotel
Arabella is one of Sedona's high-end hotels that provides spacious rooms with balconies, park-like grounds, a swimming pool, a dog run area, and an on-site restaurant. The hotel serves a delightful breakfast. You can choose to eat in the dining room, or outside on the patio that faces the pool area.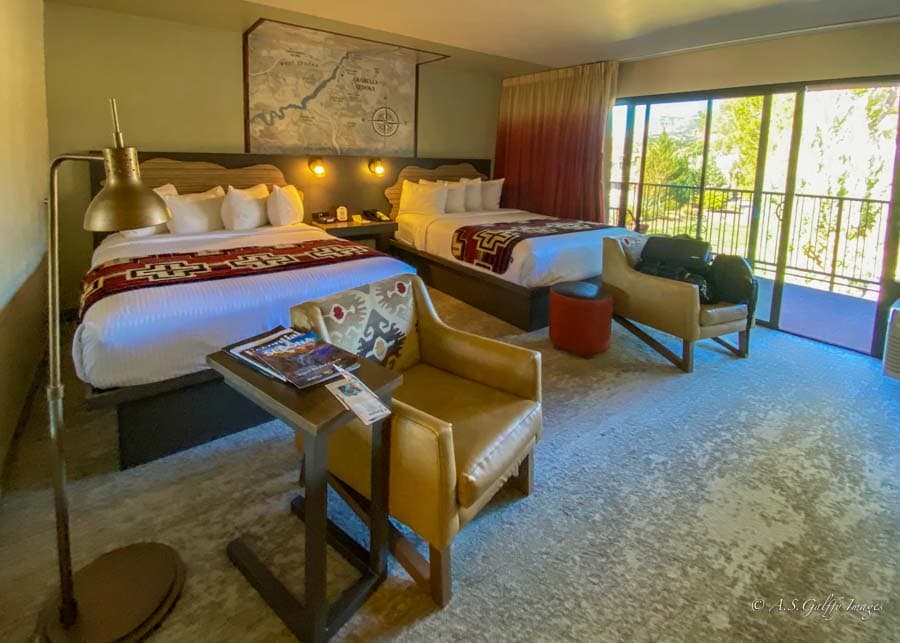 But the most appealing feature for us was the 10 minute trail behind the hotel. The trail leads to a high plateau overseeing the gorgeous red-rock formations around Sedona. Guests can walk up and down the trail both during the day and at night, when the trail is nicely illuminated by lamps.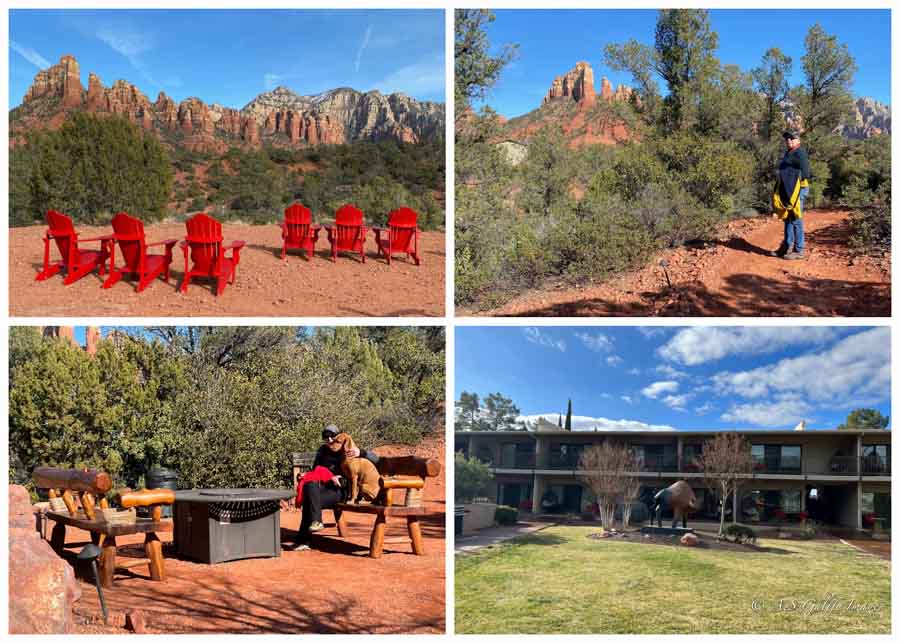 The vista point is equipped with chairs, so at night you can sit comfortably and watch the stars shining up above.
Bell Rock Inn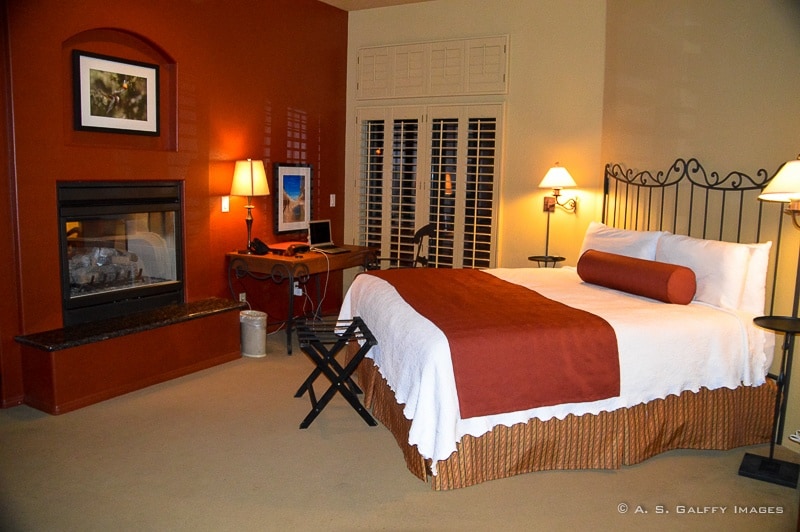 Bell Rock Inn is a very nice property located just a few miles outside Sedona. The hotel features rooms with sitting areas and kitchenettes, a swimming pool and a beautiful garden.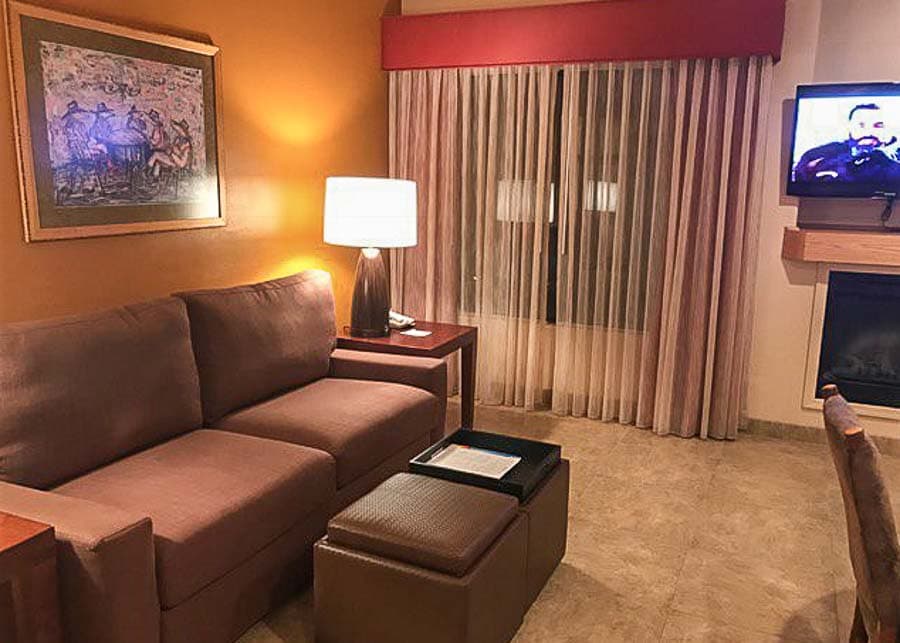 Best Time to Visit Sedona
Sedona is a great place to visit at any time of year. Unlike other parts of Arizona which are mostly hot and dry, Sedona enjoys a varied climate and landscape.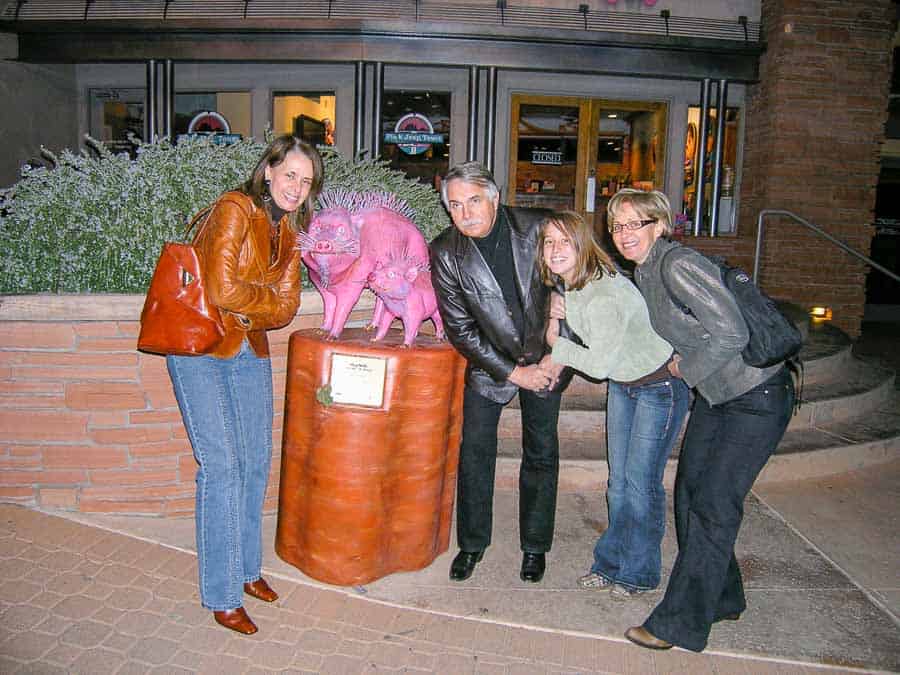 Fall is particularly beautiful in Sedona, when the leaves turn red and yellow. The temperature is at its best, so you can do almost anything at that time of year.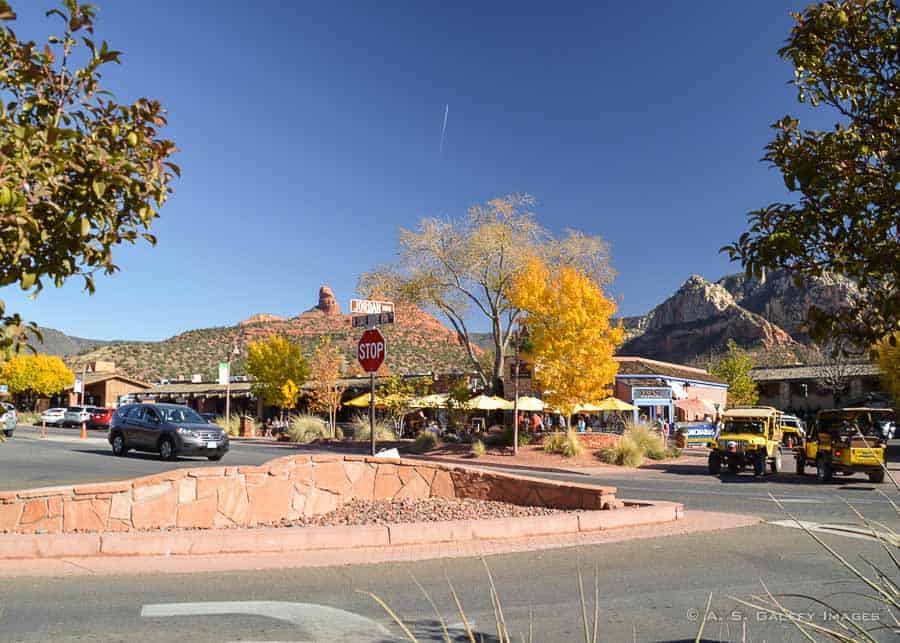 I also like visiting Sedona in winter, when there is snow on the mountains and sometimes even in the
If you visit Sedona during the hot summer months, you'll notice the heat is not so unbearable as in other parts of Arizona. For this reason, many people visit Sedona as a day trip from Phoenix or Tucson, just to escape the heat.
READ NEXT: The Ultimate Guide to Hiking the Devil's Bridge Trail in Sedona
More Than One Day in Sedona?
If you have more than a day in Sedona, I would recommend visiting some of the many attractions in the area. Here are some ideas:
• Spectacular Indian Dwellings
Some of Sedona's attractions include the famous Indian dwelling ruins. This area was once the home of the Sinagua Indian tribes. Therefore, traces of their culture can still be seen today.
Sedona's close proximity to Oak Creek Canyon, Montezuma Castle National Monument, and Walnut Canyon, make it very easy to visit all of these ruins.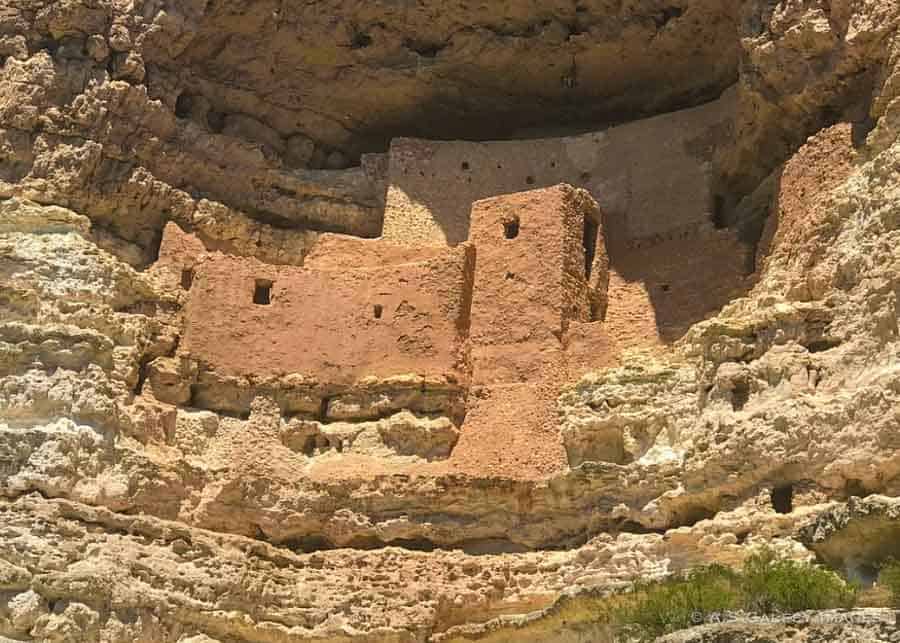 The most spectacular are the cliff dwellings on the Walnut Canyon rim. This is a collection of incredibly well preserved single-story habitats of the Sinaloa Indians. The Walnut Canyon cliff dwellings are only 28 miles away from Sedona and can be visited as a day trip.
• Jerome Ghost Town
At about the same distance from Sedona as the Walnut Canyon cliff dwellings you'll find another great attraction: the beautiful ghost town of Jerome.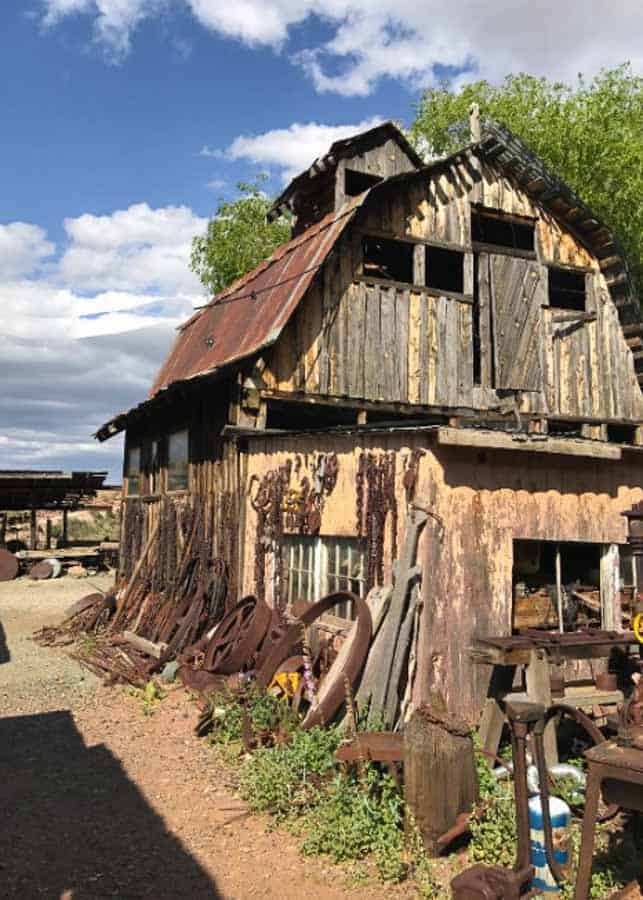 The town was the site of a small mine where the local Yavapai tribe mined copper for their jewelry. The town was named after Eugene Jerome, a New York lawyer who financed the United Verde Copper Company.
Did you enjoy this post? Please pin it for later: