Cathedral Rock is perhaps Sedona's most famous and alluring rock formation that can be seen from far away. But if you want to see it up-close and enjoy the captivating views of Sedona from atop this rock, you'll have to hike the Cathedral Rock trail.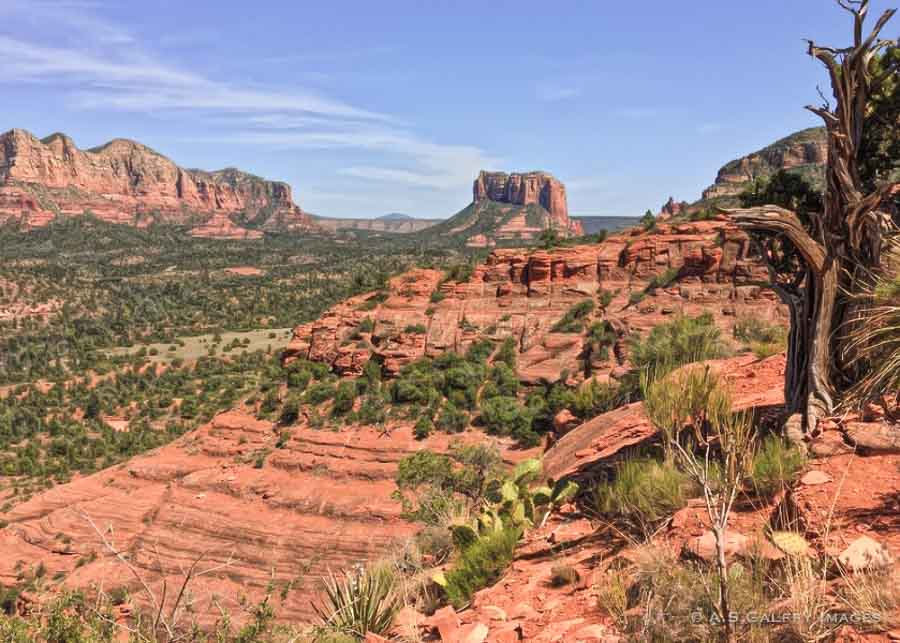 This stunningly beautiful track located on the south side of Sedona, takes you through a group of red buttes and offers amazing views from the top. Cathedral Rock trail one of Sedona's most popular hiking trails and therefore is almost always crowded.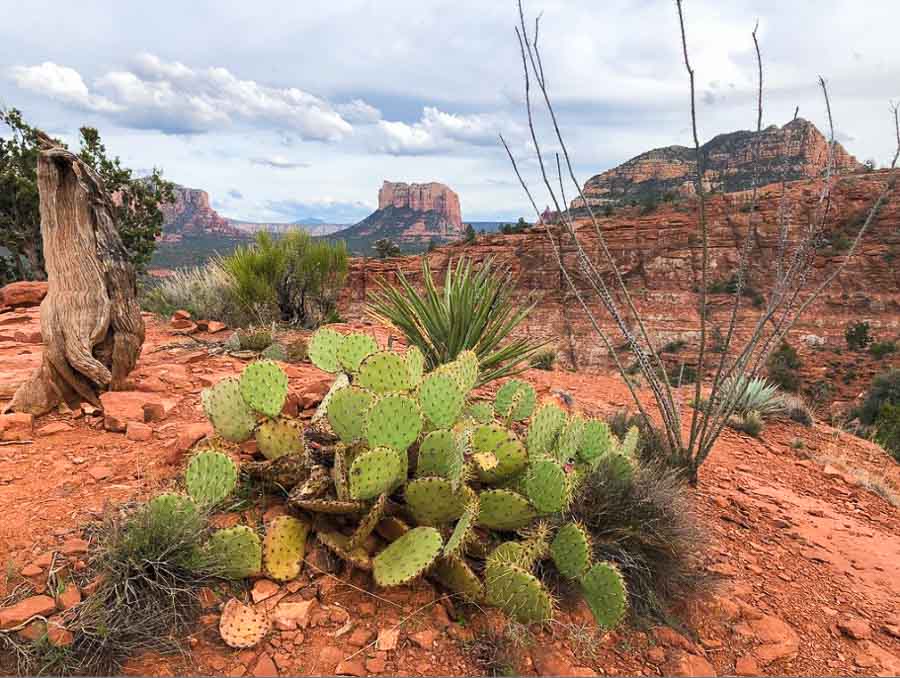 General Information
Location: 3.5 miles from Sedona, Arizona
Hiking Distance: 1.3 miles
Elevation gain: 775 feet
Difficulty: moderate to difficult
Time needed: 40-50 minutes
Dogs are allowed but have to be kept on a leash
Best time to hike: spring through fall
TIP: Red Rock Pass or America the Beautiful Pass required to park at the trailhead.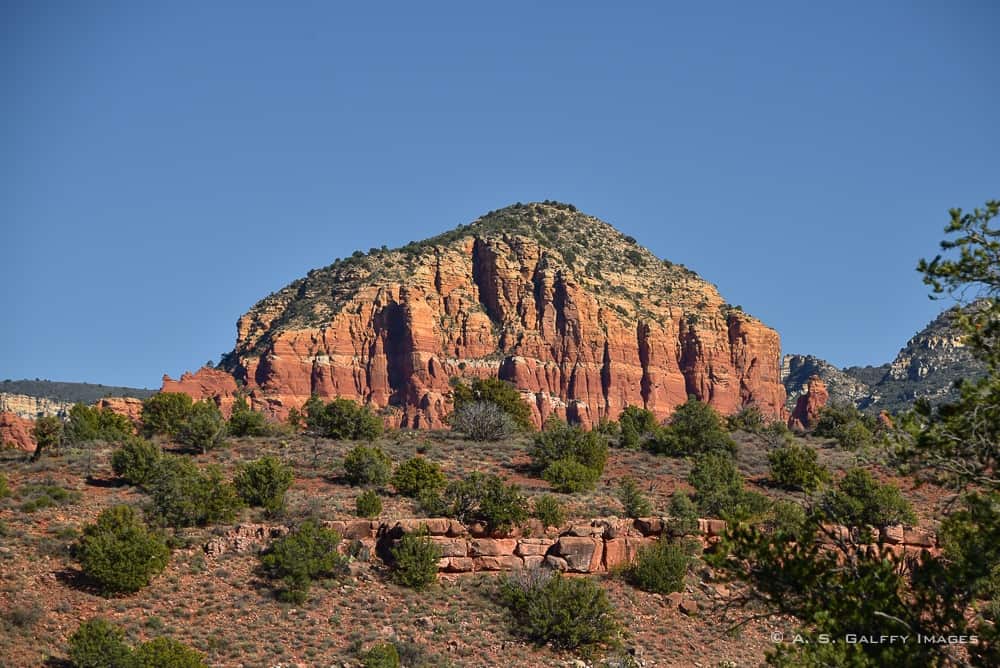 How to get to the Cathedral Rock Trailhead
Finding the trailhead was the trickiest part of this hike as Google Maps led us one roundabout further than necessary. So if you are driving from Sedona on Highway 179, head south and make sure to turn right onto Back O' Beyond Road. In less than a mile you'll be reaching the parking lot and see a sign for the Cathedral Rock trailhead.
Hiking the Cathedral Rock Trail in Sedona
The trail is short but don't let the distance fool you. Hiking the Cathedral Rock trail requires some climbing abilities and a lot of determination to make it to the top.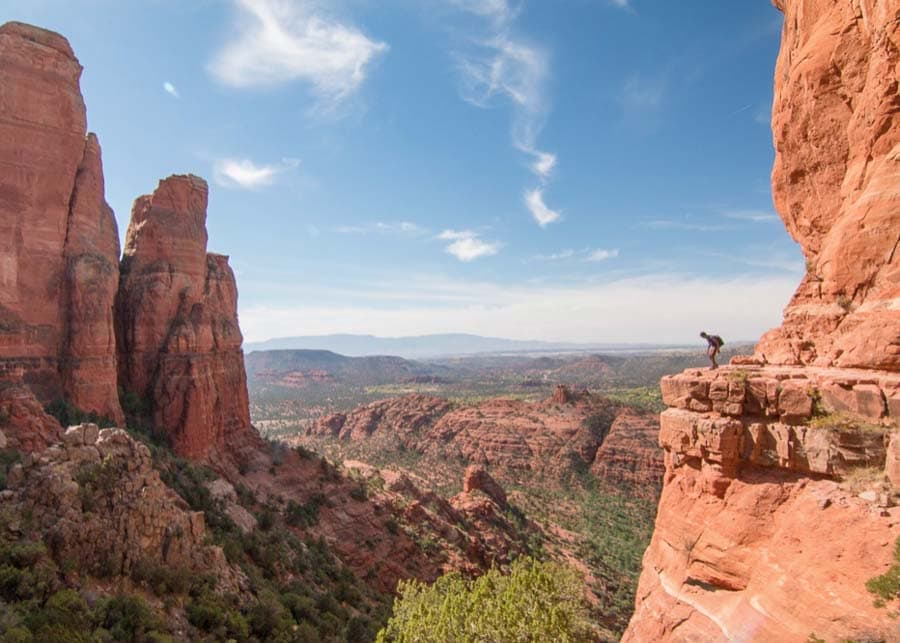 The trail starts off easy, with a set of dirt steps, passing through an area with more vegetation. Once you reach the base of the Cathedral Rock the trail becomes very steep, ascending over smooth rock.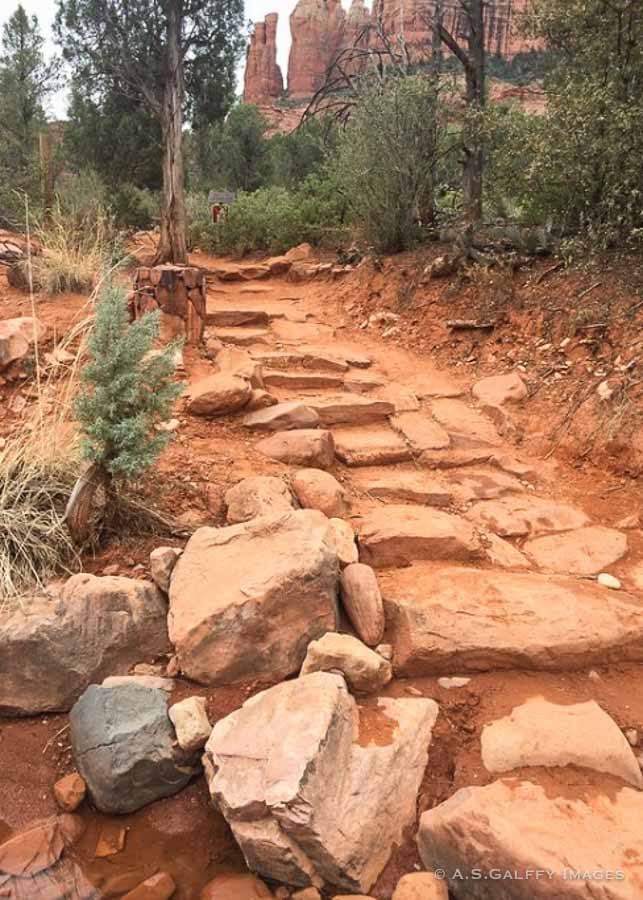 For the first part of the hike the Cathedral Rock is hidden from view, but after a short walk the monumental, almost vertical rock appears in front of you.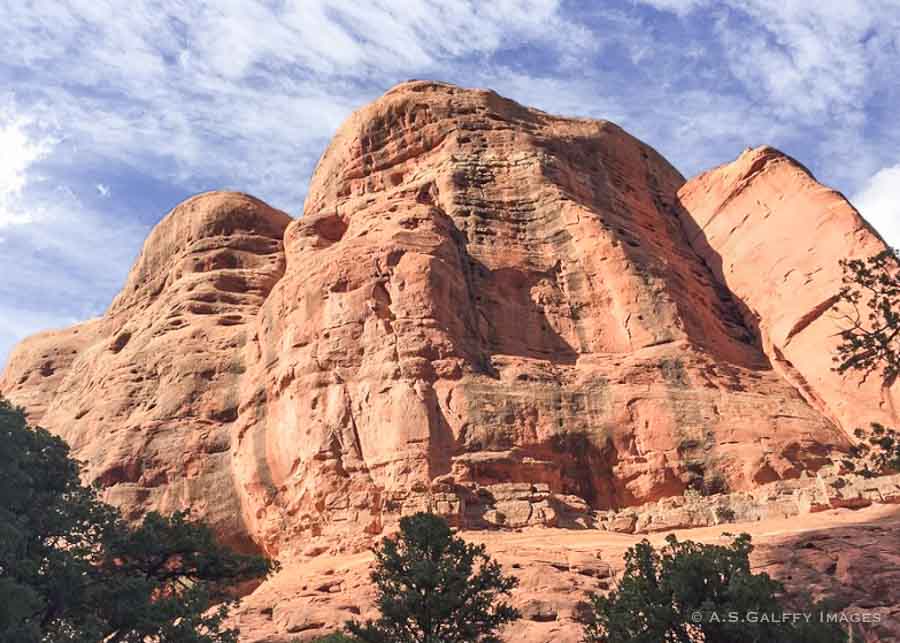 The mid section has a near vertical segment where you have to climb using your hands and feet. The path is quite steep and difficult in some places. It is more of a rock climb than a hike.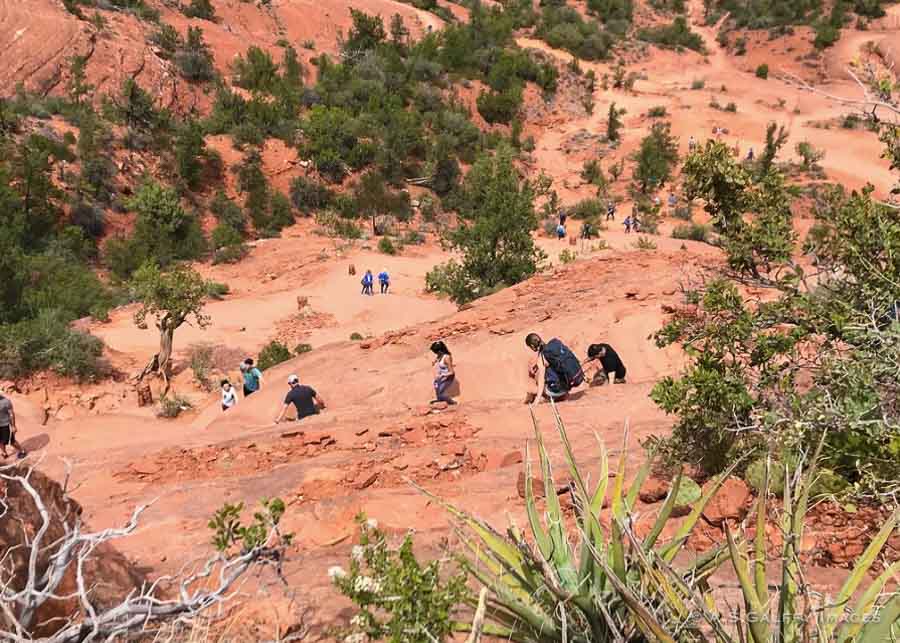 Why Is Hiking the Cathedral Rock So Popular?
Besides its visual attributes, Cathedral Rock is believed to contain a source of magnetic energy, a vortex power. In New Age thinking, a vortex supposedly is a whirling fluid of energy produced by the earth and which can be felt in certain locations.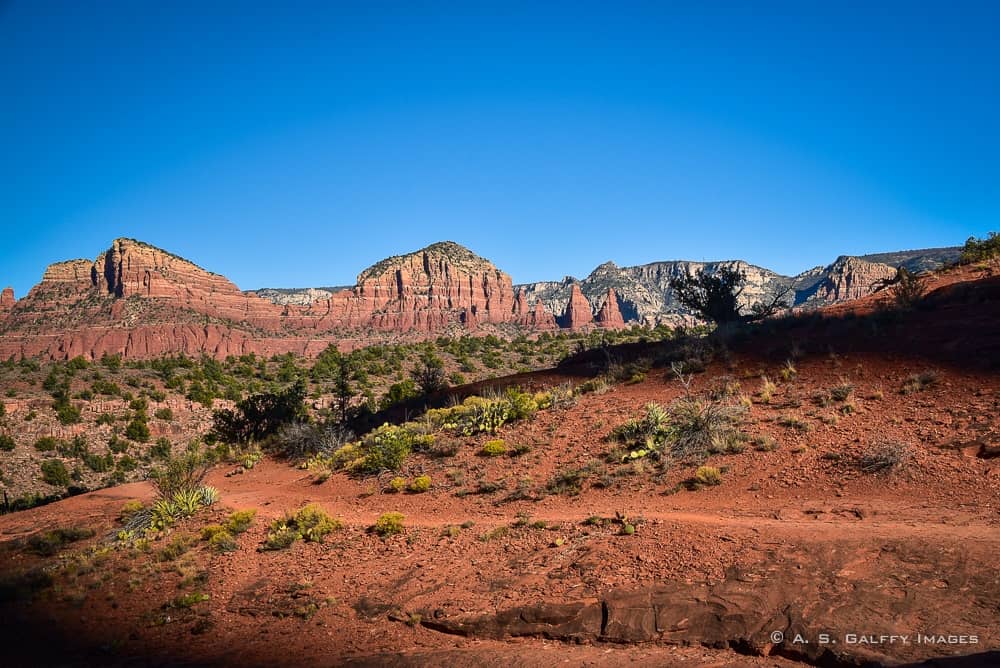 Besides the Cathedral Rock, Sedona has at least four such vortexes. Now, whether you believe in spiritual energy and metaphysics that's another story, but Cathedral Rock surely is an idyllic oasis of peace and quiet.
Other Hiking Options Around the Cathedral Rock Trail in Sedona
For those less inclined to test their athletic abilities on the Cathedral Rock, there are other trails from where you can admire the stunning views of Sedona and the area around it.
One is the Easy Breezy Loop, a mostly level walk around the base of the Cathedral Rock. This is a 3.9 mile back trail on which you have a big chance to see wildlife.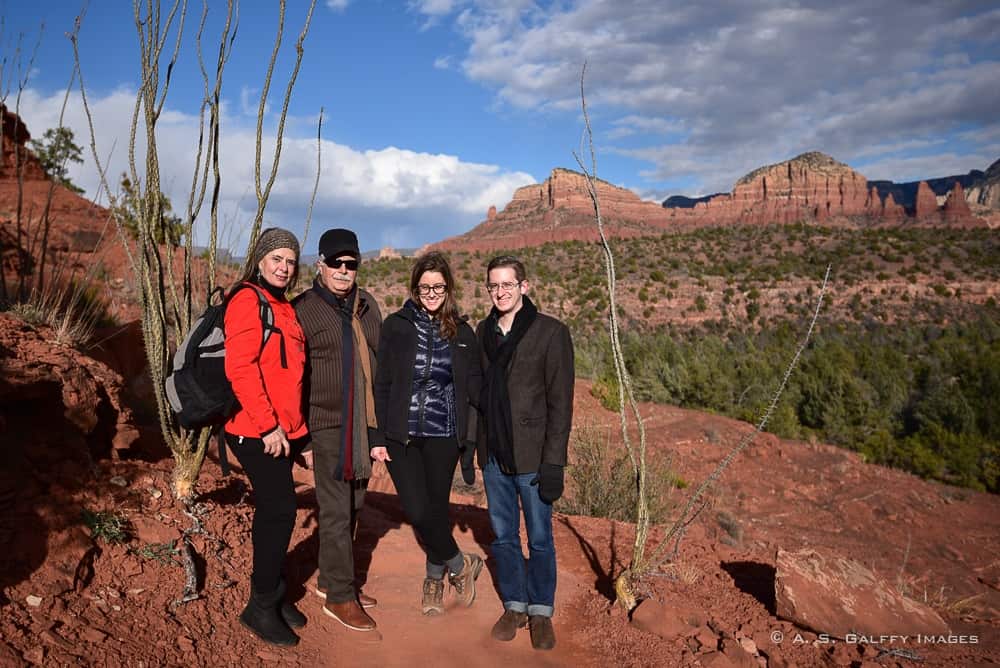 This trail is good for hiking, horseback riding and mountain biking and is accessible year-round. There are wonderful views all along, but the most spectacular ones are definitely from the top of the Cathedral Rock.
TIP: Cathedral Rock is one of the most photographed landmarks in Sedona, but the best spot to take pictures of it are from the Red Rock Crossing, not from the Cathedral Rock Trail.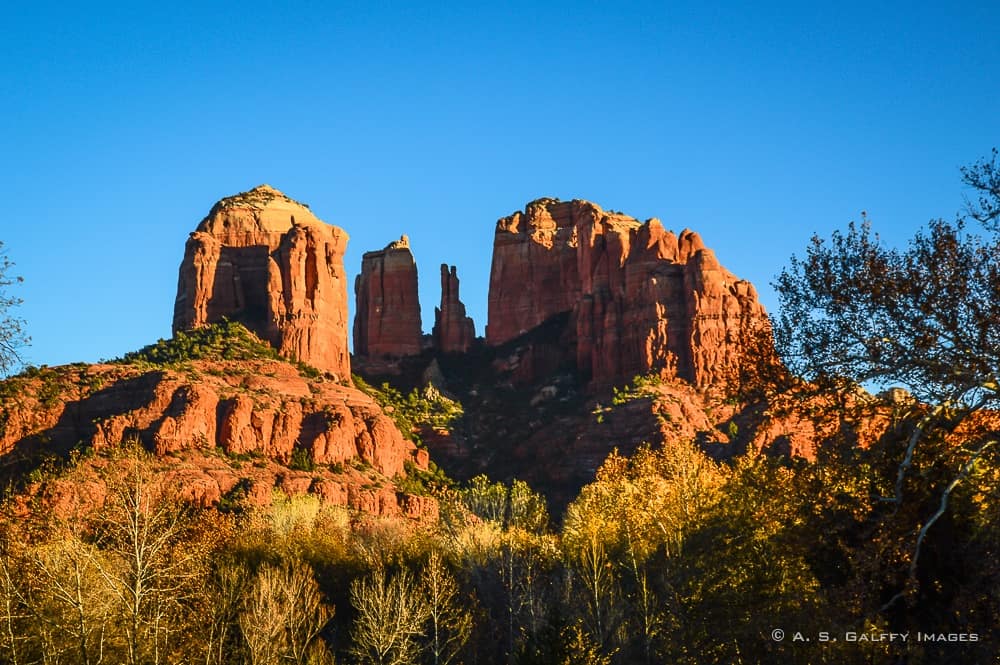 Tips for Hiking the Cathedral Rock Trail in Sedona
Parking can be a challenge at Cathedral Rock trail, so start early in the morning.
There is only a very basic restroom next to the parking area, so use it before you start your hike.
Dress up in layers. No matter what the season, you may need to take off or put on clothes
Opt for a light backpack to deep your hands free for climbing.
Wear sturdy shoes, preferably hiking boots to keep your ankles steady. There is no shade on the trail.
There is no shade on the trail, so bring a hat, sunglasses and sunscreen.
Carry at least 1 liter of water and a snack.
Where to Stay in Sedona
Sedona is a very expensive town, so no matter what time of the year you travel there you'll always spend top dollars for lodging. If you travel in a bigger group, you should check out one of the many Airbnbs in Sedona.
We've been in Sedona many times before and stayed at different hotels. One that I really liked was Southwest Inn, near the center of the town.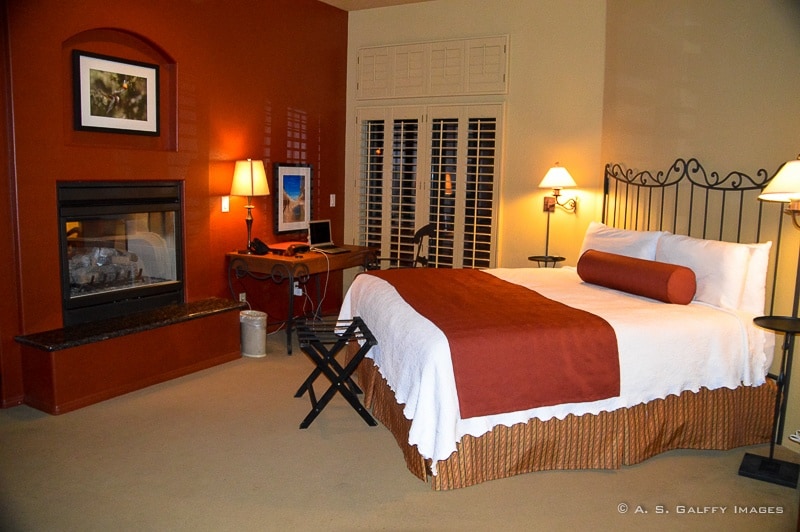 This time we stayed at Bell Rock Inn, a very nice property located just a few miles outside Sedona. The hotel features rooms with sitting areas and kitchenettes, a swimming pool and a beautiful garden.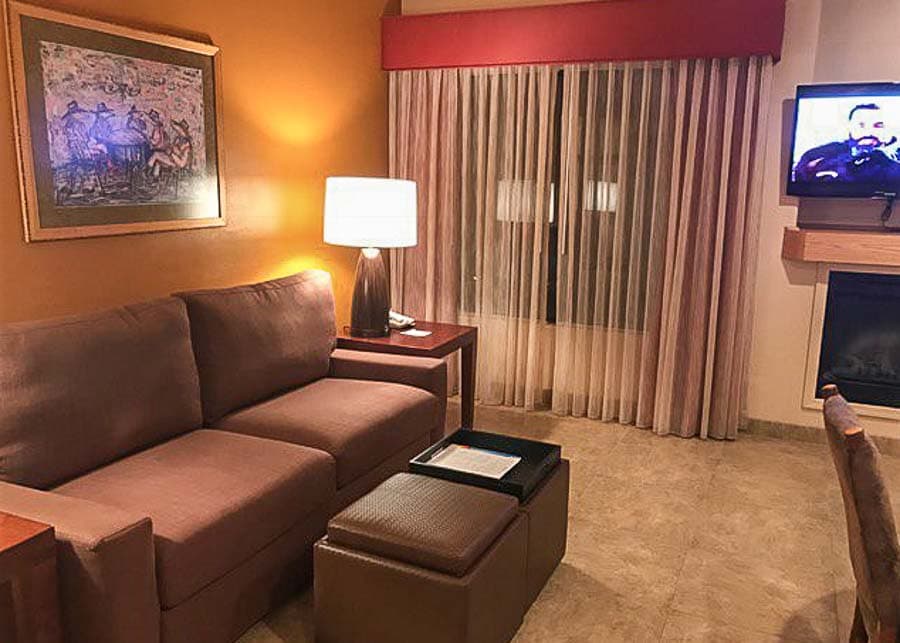 Places to Eat in Sedona
There are plenty of good restaurants in Sedona and many of them feature patio dining, which is very pleasant during the warm summer nights.
If you are looking for a more upscale dining experience, I would recommend Dahl & Di Luca Ristorante a very romantic restaurant with a villa-themed decor, serving homemade pasta and Italian specialties.
We also dined at Creekside American Bistro, a casual yet upscale spot with creative seasonal meals and local beers, plus outdoor seating; Picazzo's Healthy Italian Kitchen and The Hudson Grill in Hillside Sedona Shopping Center.
If you have any further questions about hiking the Cathedral Rock trail in Sedona, please drop me a line in the comments below.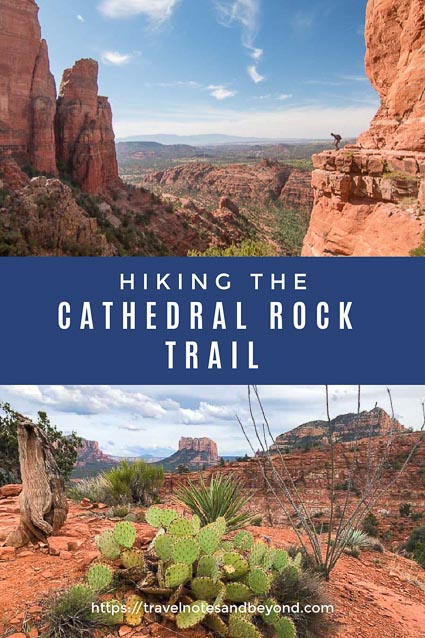 YOU MAY ALSO LIKE: