The Weekly Postcard: Arizona's Red Rock Crossing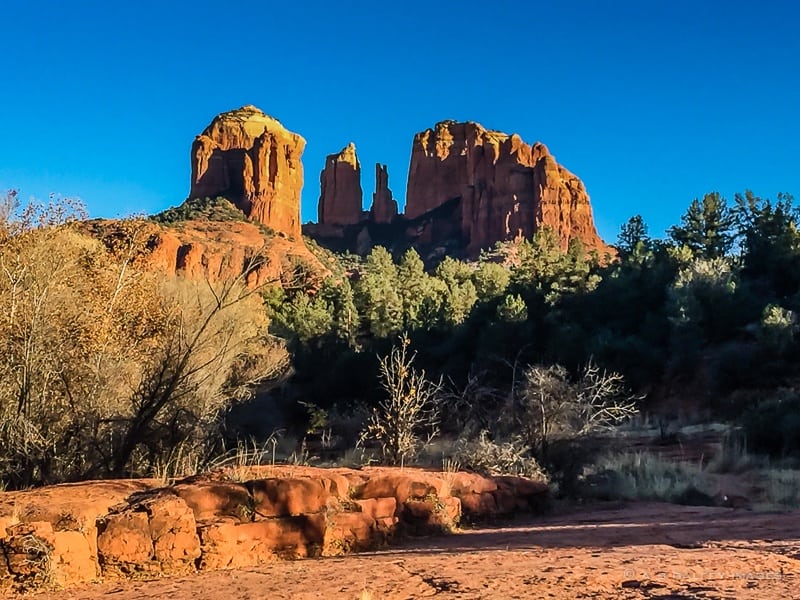 Located in the Red Rock State Park, more precisely at the Red Rock Crossing, the iconic Cathedral Rock is one of the most photographed images in the whole Southwest. Even if you've never been to Red Rock Crossing before, you will most likely experience a sense of déjà vu. If you have seen a photo of Sedona, you have probably seen this exact spot with the famous Cathedral Rock reflected in the waters of Oak Creek.
Red Rock State Park is a sandstone canyon located just outside the little town of Sedona. The Park is a beautiful combination of high-country scenery and rugged charm. There are many types of paths that offer a choice for everyone, from short strolls to more difficult hikes. We spent only a couple of hours there exploring and taking photos. Although part of the State Park, Red Rock Crossing is not to be confused with Red Rock State Park.
Red Rock Crossing is one of the most pristine areas in the Park and a very popular spot for both regular folks and professional photographers. Besides being a great picnicking, fishing and water-play area,  it is also an iconic location for wedding or landscape photography. The shallow stream turns past the base of Cathedral Rock reflecting it like a mirror around sunset. To get the best reflection of the Rock you have to cross the stream. Unfortunately, the water was very cold and I didn't feel like taking off my boots to cross over. In some places, the bottom drops 25-30 inches, forming nice pools.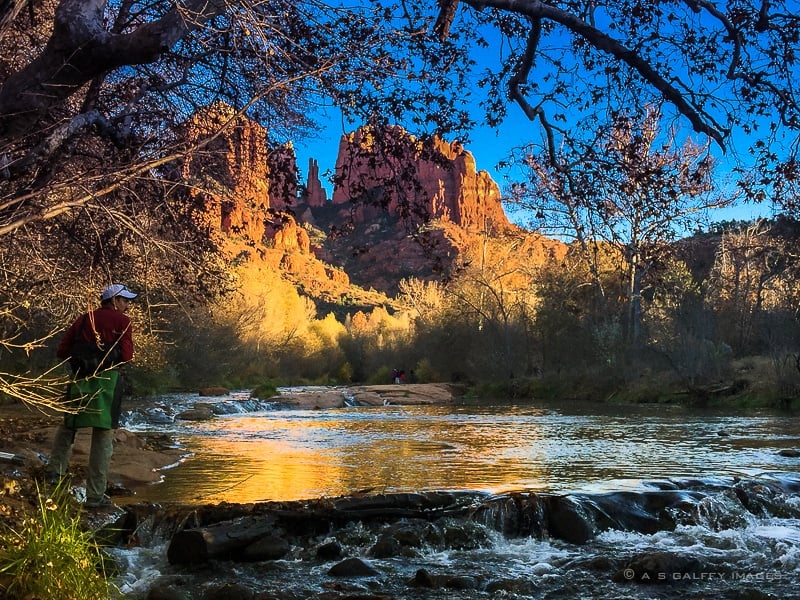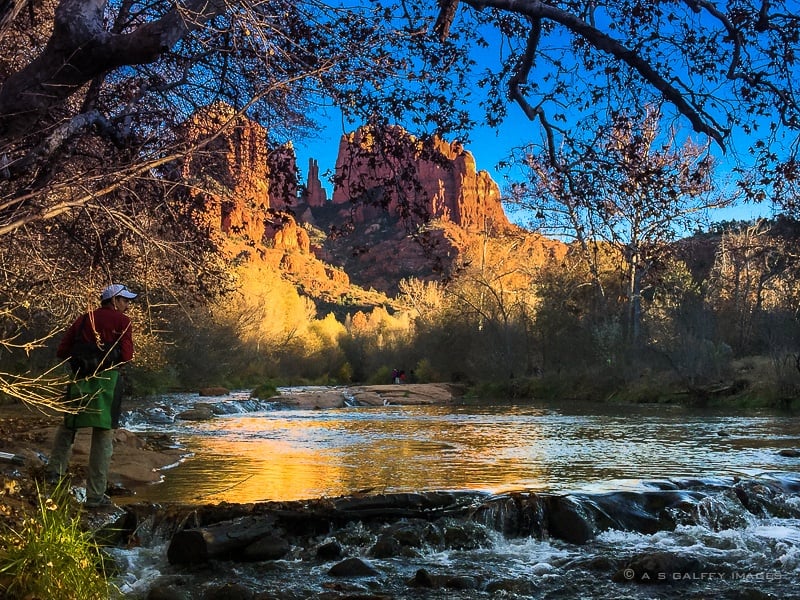 Getting to Red Rock Crossing is a little tricky. You actually have to pass the State Park's entrance and visitor center and continue on the highway. We visited this place some years ago, but couldn't remember its exact name or location. We wandered through the park looking for it and asking around, but nobody seemed to know what we were talking about. We tried to describe it, but since Cathedral Rock is visible from many other areas in the park people didn't know what place we were referring to. On the way out we stopped at the visitor center and luckily found a ranger who understood that we were describing the Red Rock Crossing. So if you plan to visit this place, stop by the visitor center and ask for directions. They have them printed out and very clearly written.