What Makes Sedona a Great Place to Visit?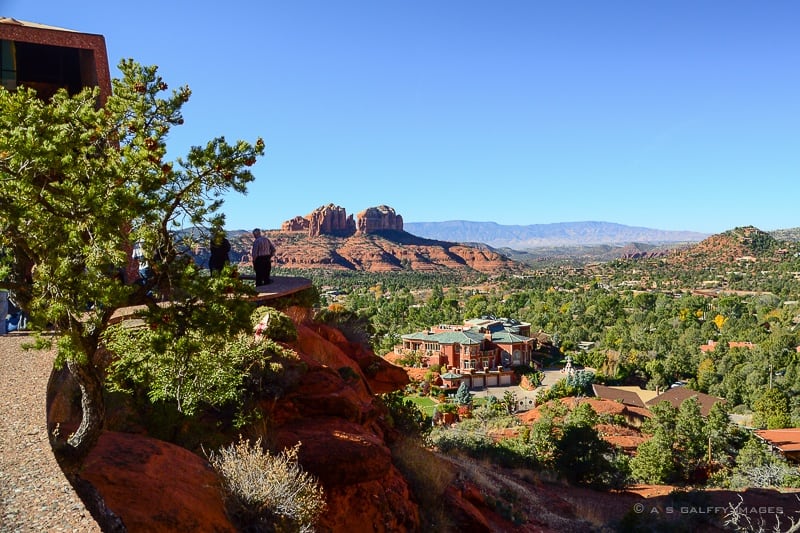 Last updated: June, 2018
For those who never heard about this place, Sedona is a town in northern Arizona famous for its great views, hikes, dining and arts. The town is equal parts rugged and equal parts resort, with nearly 100 art galleries and numerous music and film festivals. We visit Sedona fairly often and every time we go I am reminded of why I keep coming back:
Gorgeous Scenery
Sedona nestles in an abundance of scenic beauty. The area is a truly amazing geological wonderland of red rock formations with mesmerizing shapes that range from pinnacles and spires to buttes and domes. Surrounded by almost 2 million acres of national forrest, Sedona is a paradise for outdoor activities. From hiking and biking, to horseback riding and rock climbing you can spend days and weeks here without getting bored.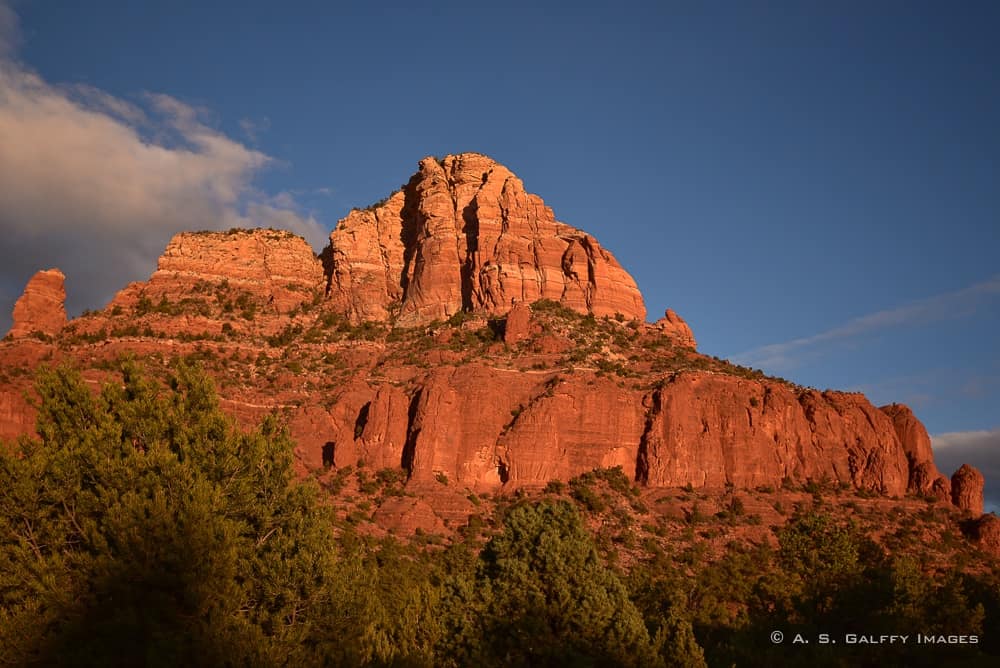 Pet Friendly Hotels
Sedona has some of the best pet friendly hotels, like El Portal, Hilton Sedona, or Las Posadas. Most of them will charge a $25/night fee for your pet, but at least when they say 'pet friendly' they mean it. Neither you nor your pooch will be treated like second-class citizens. We brought our dog with us and rented a room at Las Posadas. We were expecting to receive a less appealing one, given the fact that pet designated rooms are usually not as nice and clean as the other ones. But to our surprise, the room was sparkling clean from top to bottom, with crispy white sheets and fluffy towels, perfectly swept floors and clean rugs. Absolutely impeccable.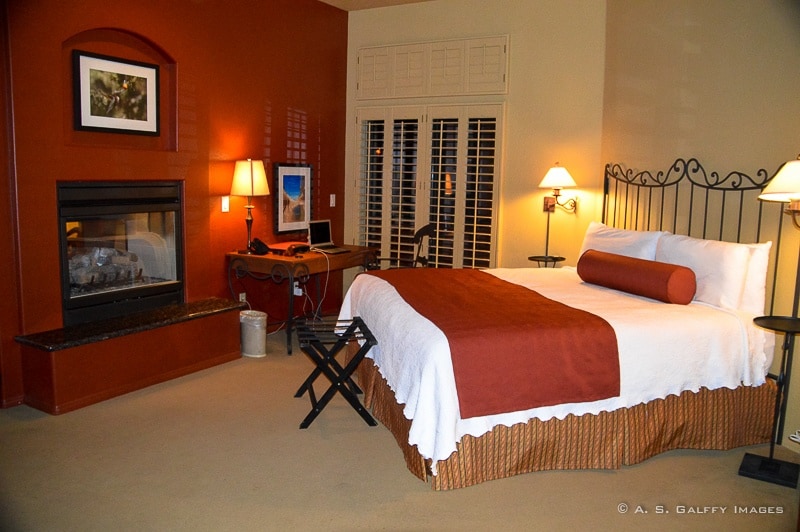 Chapel of the Holy Cross
If you only have time for one site in Sedona, the Chapel of the Holy Cross should be it. Located on a hilltop, this stunning church rising from the red cliffs has some of the most spectacular views of Sedona. The main stained glass window is held together by a giant cross and overlooks the Verde Valley. This is not only a very unique chapel, but also a place of prayer and reflection where you can spend some quiet time admiring the surrounding beauty.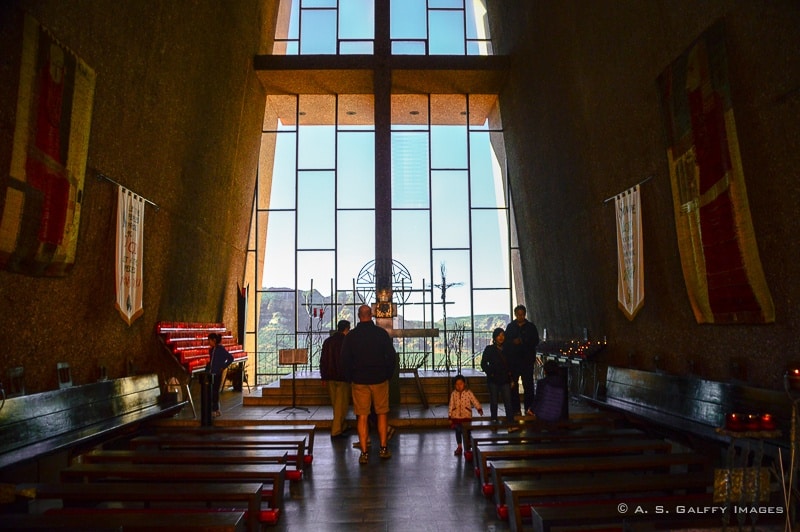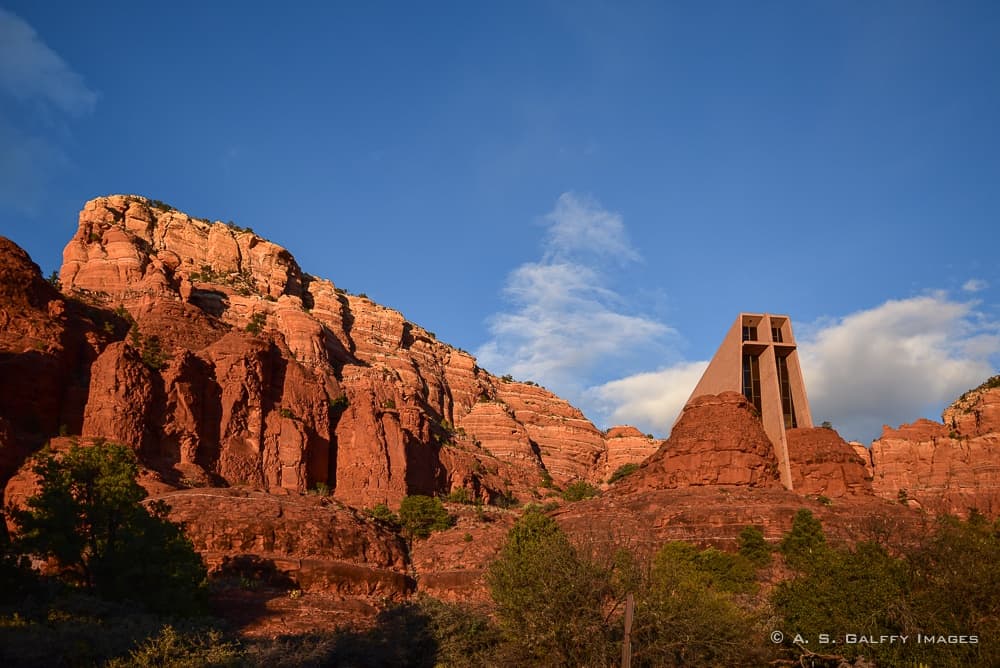 Slide Rock State Park
If you happen to be in Sedona during the hot summer months, cooling off at Slide Rock State Park is a must. Located about 7 miles north of Sedona, the park earned its name from the stretch of slippery creek bed that acts as a natural waterslide. You can cruise down the creek on a tube or on your own butt and enjoy the crystal clear, cooling water. The entrance fee is $20/vehicle, somewhat steep, but still worth the price on a hot day.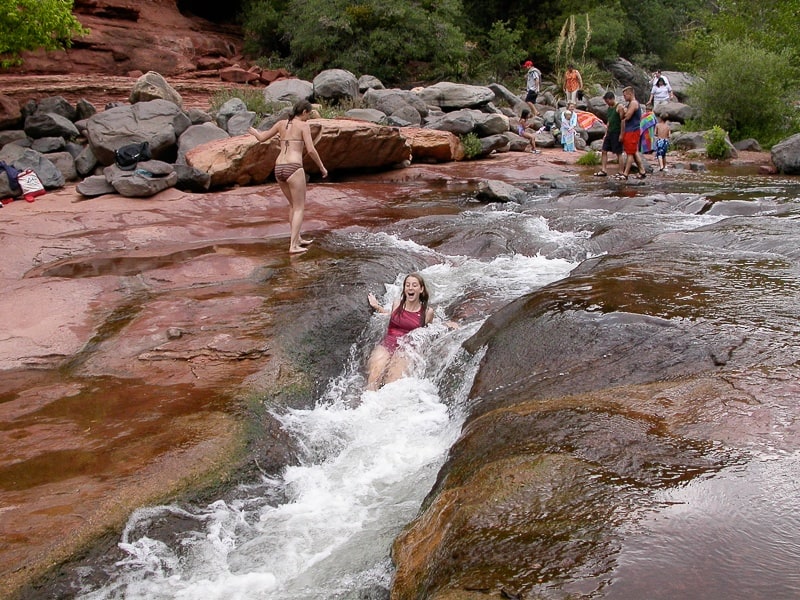 Tlaquepaque Arts and Crafts Village
Tlaquepaque is an outdoor shopping center designed in the style of a traditional Mexican village. This place has a charming, old-fashioned atmosphere, with cobblestone streets and mosaic fountains. Here you can find a variety of art galleries, shops filled with very unique items and fine restaurants. Although the village has a bit of a tourist atmosphere, I can't help felling great here every time we visit it.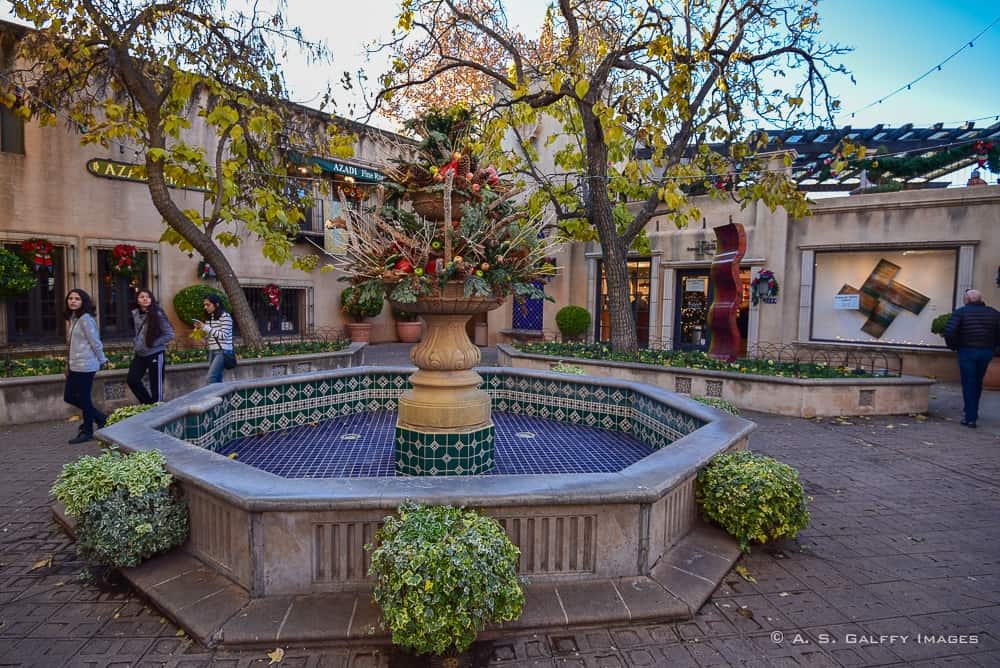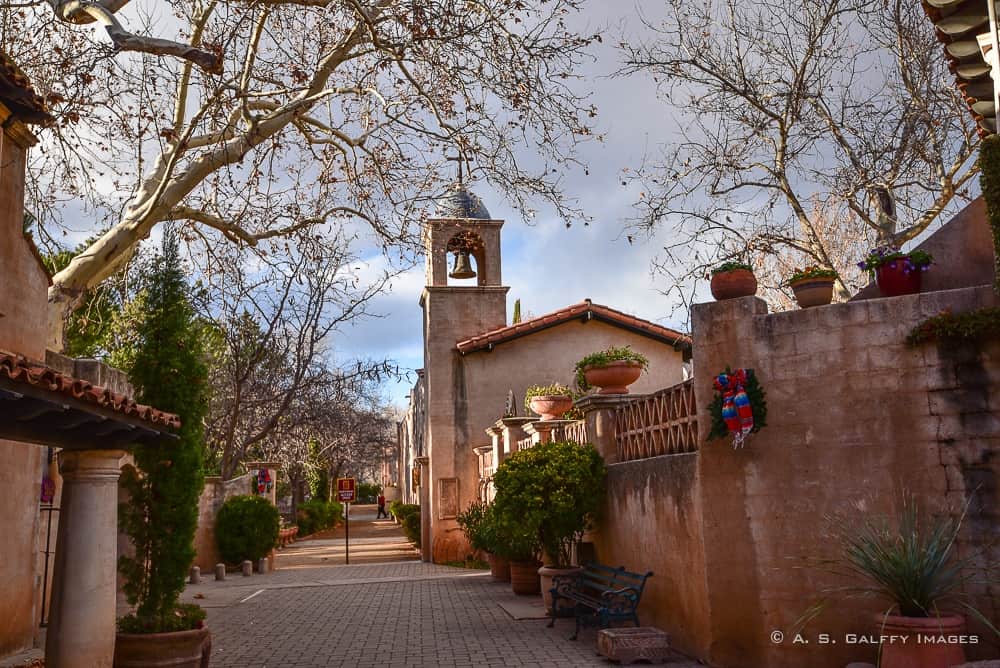 Sedona makes an easy day trip from Phoenix or Flagstaff. Its proximity to Oak Creek Canyon, Montezuma Castle National Monument, Wupatki National Monument and Sunset Crater make it a very desirable tourist destination in itself.