Castles of the Loire Valley: Château de Blois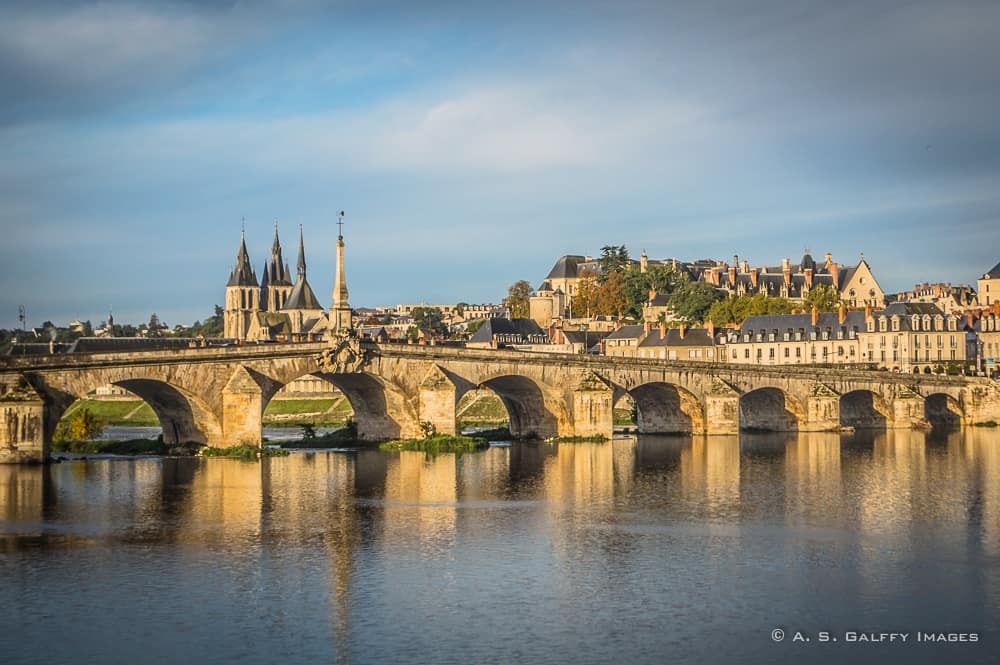 Last updated: March, 2018
The Loire Valley's spectacular scenery, fine wines and amazing châteaux have lured visitors for centuries. Nowhere else in the world can you find such a large number of castles in one area. But beyond their beauty, the chateaux of the Loire Valley are an expression of France's history. These fortified palaces were in fact the central points around which towns and villages developed during the middle ages.
There are more than 100 châteaux that are open to the public in the Loire Valley. In order to see them all you'd probably need to move into the area, so the challenge that every visitor faces is choosing which castles to see during their visit.
Coming from Paris, the first great site you'll discover after Orleans is the royal Château de Blois, positioned right in the center of the city of Blois. The town itself is really charming, built on a steep hill with winding pathways and guarded by the tower of the Gothic Blois Cathedral.
Château de Blois is unique in the sense that it was built and remodeled at very different times in history, which is evident from its architectural style. The initial stone castle dating back to the 1200s was built to protect the town. Vestiges of the old bastion that surrounded the castle are still visible today. The current construction is comprised of four wings around a single courtyard, each one corresponding to a distinct period and style.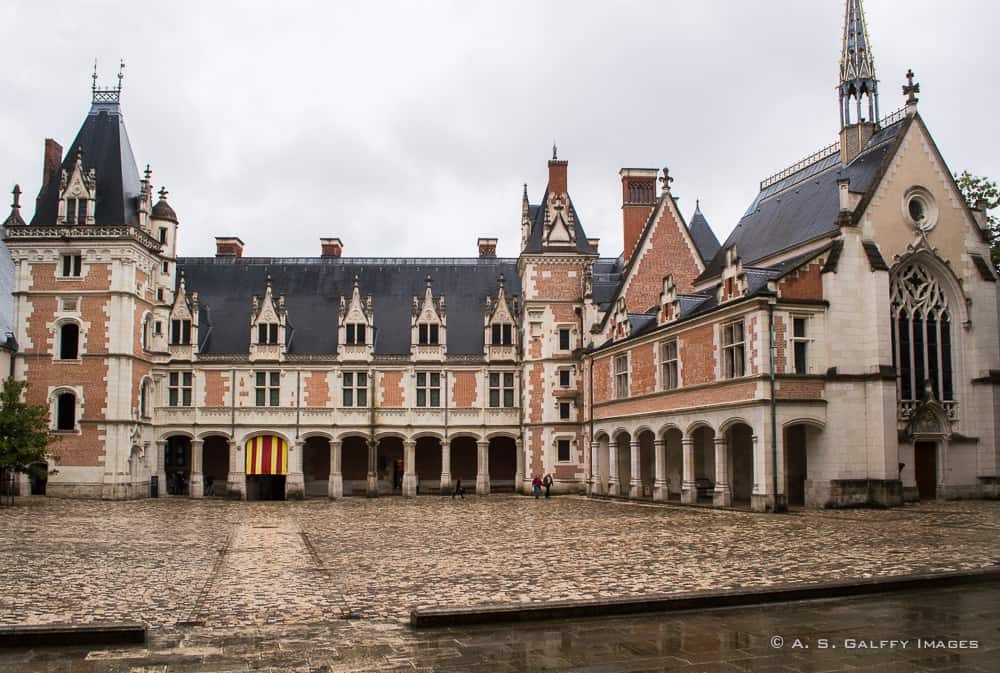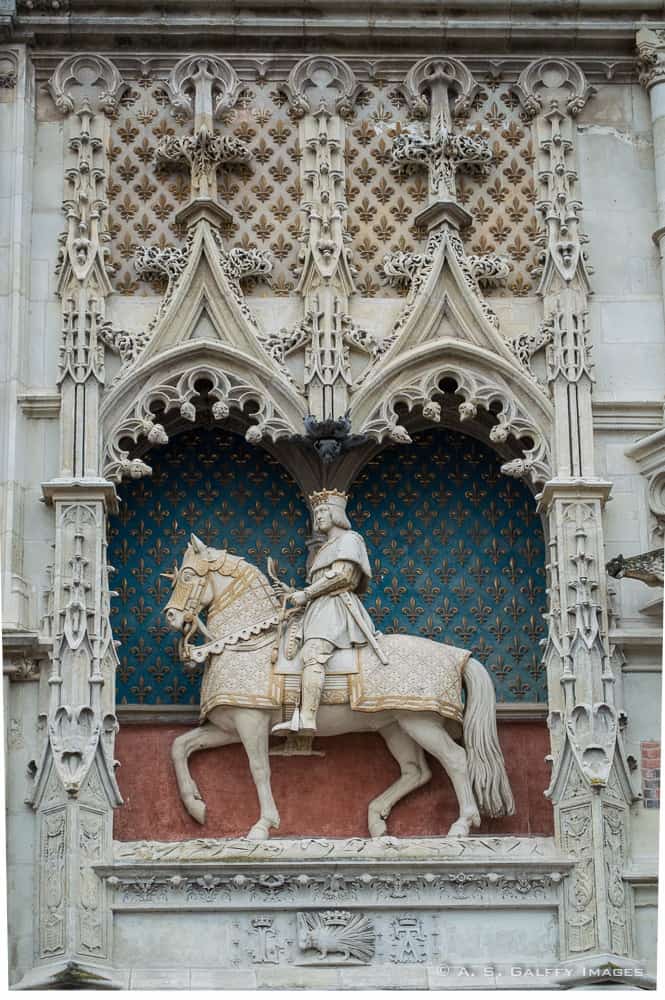 In 1498 King Louis XII transformed the dark medieval fortress into the beautiful château of red brick and stone that you can see today. His equestrian statue can be seen on the castle's façade, above the main entrance. Subsequent additions have been built during the next couple of centuries. The most impressive one is the wing built by Francis I in 1524, with its famous spiral staircase, considered a masterpieces of the French Renaissance. Château de Blois used to be the favorite residence of the kings of France in the Renaissance period and was the principal royal residence until Henri IV moved his court to Paris in 1598.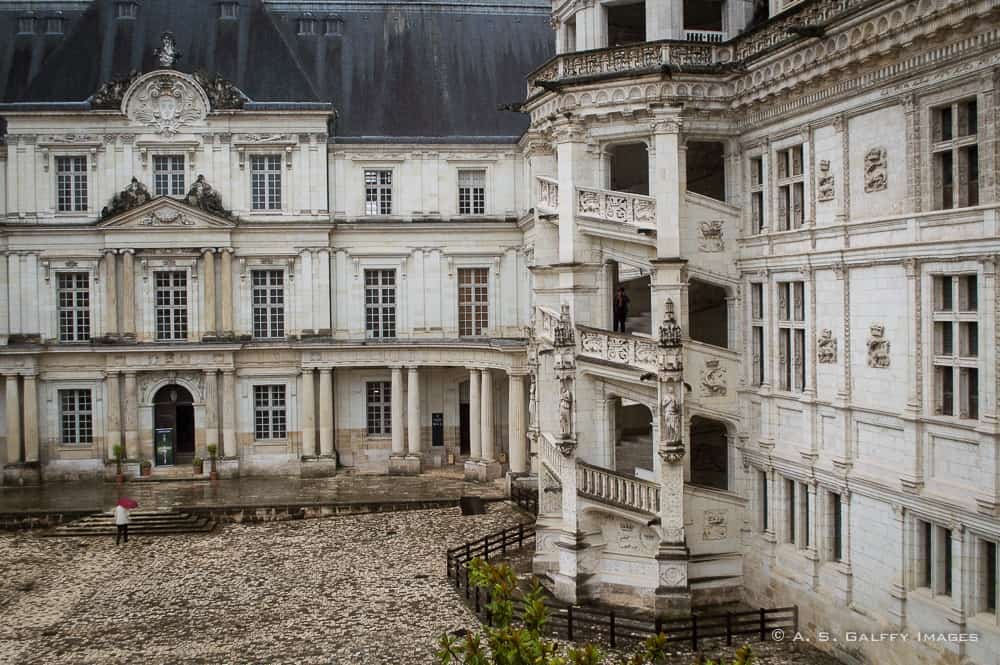 Blois is well known for being the place where Joan of Arc received the blessing of the Archbishop of Reims, before departing with her army to force the English out of Orleans, in 1429. The city was also occupied by the Germans in 1940 and liberated by the Americans in 1944.