Deconstructing Las Vegas – Beyond the Glittering Lights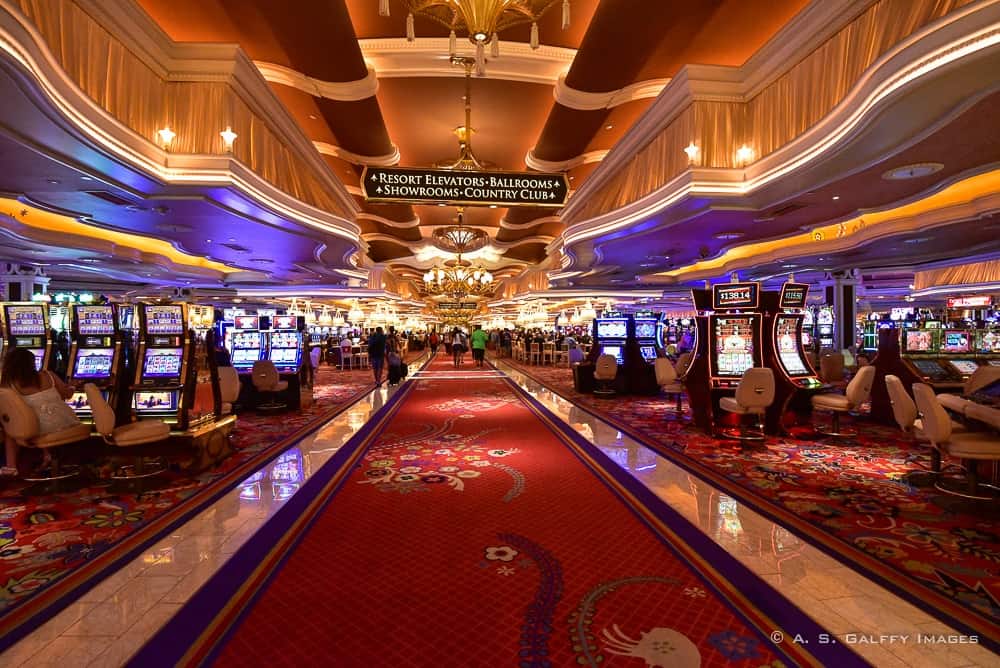 Last updated: March, 2019
Las Vegas is the epitome of luxury, decadence and extremes. Depending on how you look at it, Las Vegas may be this glitzy, glamorous and mesmerizing town blazed by light, or a charmless place full of strippers, gamblers and drunks. It comes to no surprise that its visitors either love it or hate it. And the opinionated crowds have their own valid reasons and ammunition for liking or disliking the Sin City.
The main thing you'll notice about Las Vegas is its non-stop activity. Day and night the casinos buzz with people trying to win a fortune at the slot machines. But as tempting as it may sound, gambling is one of the things not to do in Las Vegas if you don't want to leave broke! The bars, the restaurants and the clubs compete with the casinos to entertain the sleepless crowds.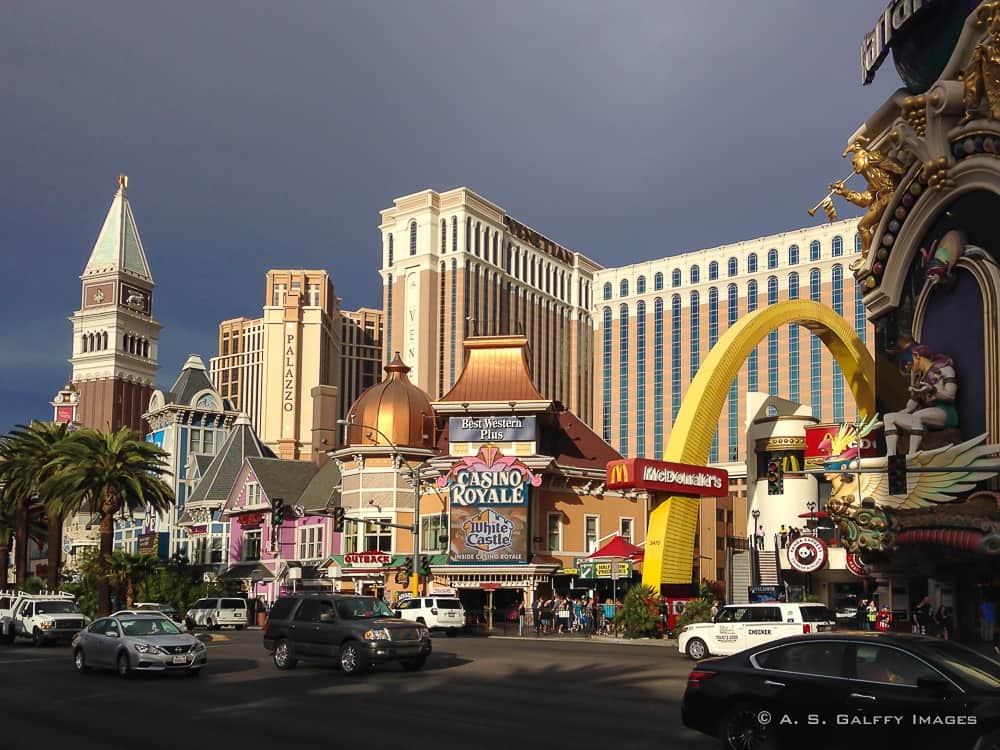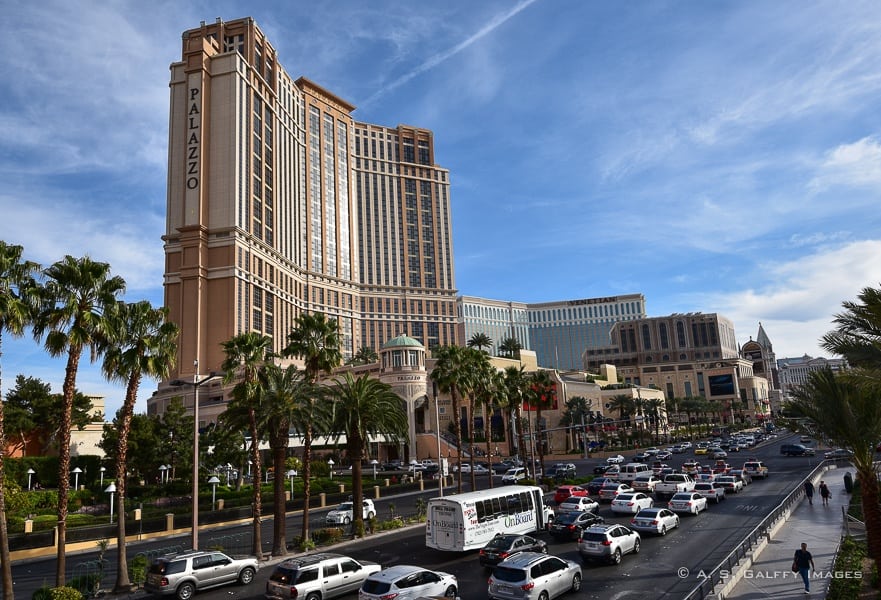 Walking the strip during the day time is quite fun, although not always uneventful. Lots of great places to eat and drink, lots of fun activities and sights to enjoy. But at nigh, the strip may be an awkward experience: a mixture of sightseers, drunk spring break kids on the prowl, fat topless women and weird bystanders disguised as performance artists. Some people may thrive on this kind of energy, others will be overwhelmed by it. Las Vegas is busy all year round and there is no down time for visitors.
However, considering that an average of 18,000 people walk the strip at any given hour eating, drinking and smoking, Las Vegas is surprisingly clean. There is no trace of trash, or cigarette butts, or empty bottles, no smell of urine or feces, no sign of vomit. Las Vegas is sparkling clean, even in the most remote corners where nobody would look. The city is being patrolled by an army of genitors who sweep, and mop and wash and wipe clean even the rails of the escalators and the lids of the trash containers. Quite impressive!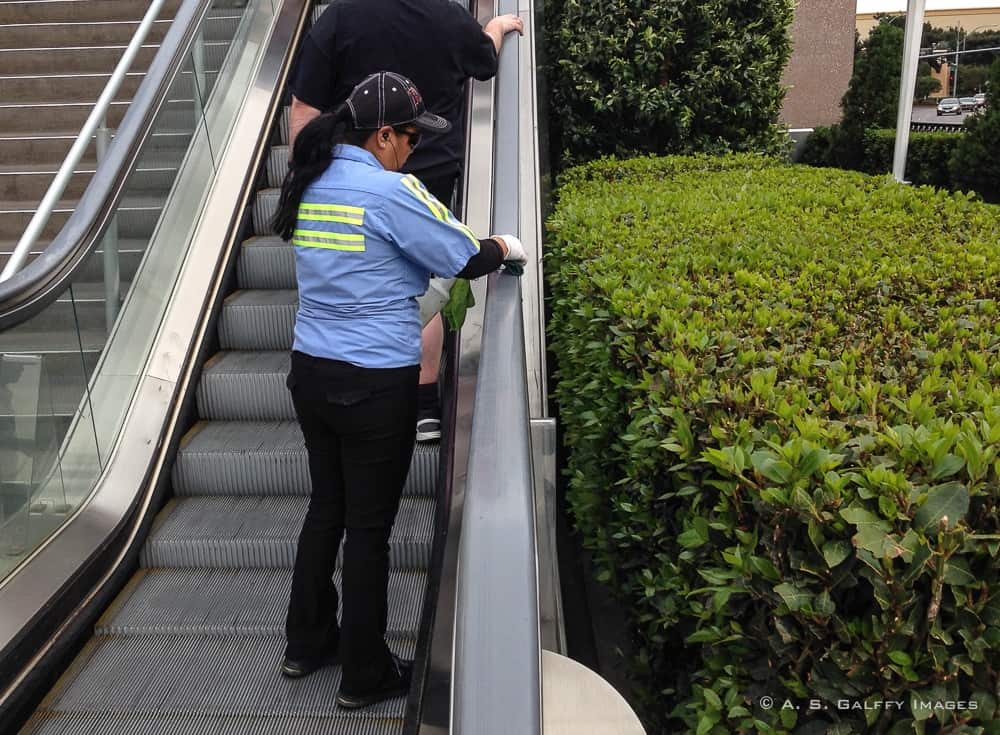 By its nature, Las Vegas is a thick-skinned city. Here nobody seems to care if you flaunt some scandalous outfit, or if you are stoned or inebriated. In fact, being drunk in public seems to be a way of life in Las Vegas. The 24-hour liquor town has very few restrictions regarding the alcohol consumption in public areas. After all, this is the place where everyone comes to lose their inhibitions and go crazy. A distorted adult Disneyland that looks more like a human zoo. It's called Sin City for a reason.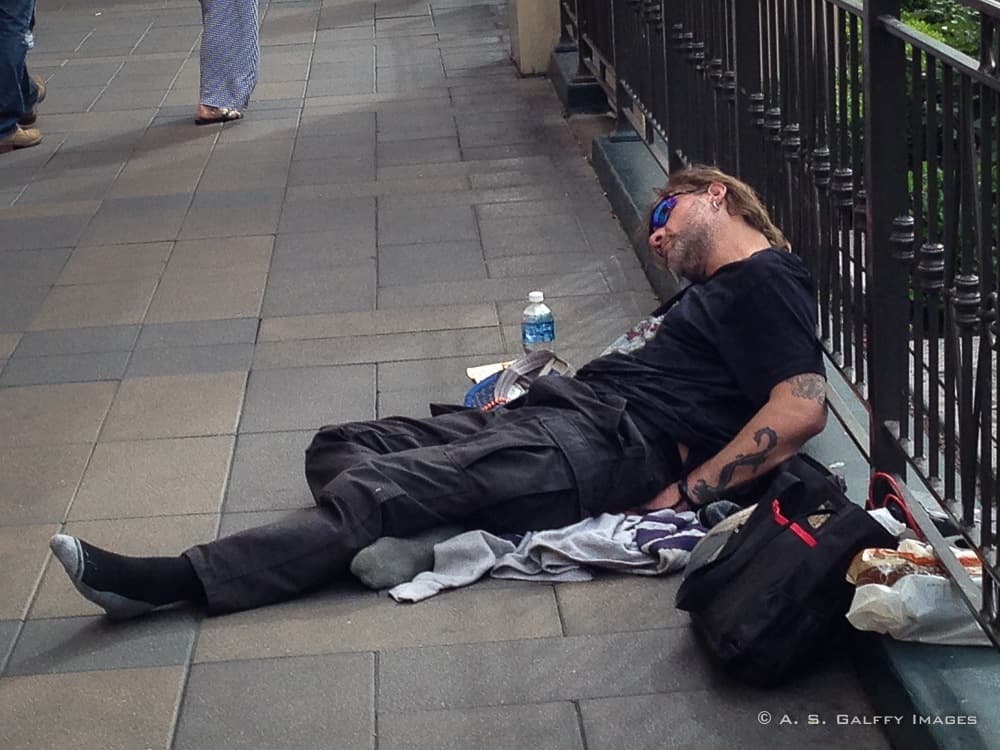 But before you give up on Las Vegas, you may want to see its brighter side as well. In reality, there are as many reasons to admire this town as there are to despise it. There are not many places in the world where you can feel like royalty without having to spend a fortune. When you step into the cool and luxurious hotels with their impressive line up of upscale restaurants, swanky shops and flamboyant casinos, you tend to forget that Las Vegas is an oasis carved out of unforgiving desert. While most of the visitors come to indulge in gambling or get hitched, Vegas has so much more to offer than just that. This fabulous city can keep you entertained for weeks and there are numerous things you shouldn't miss if you are heading there.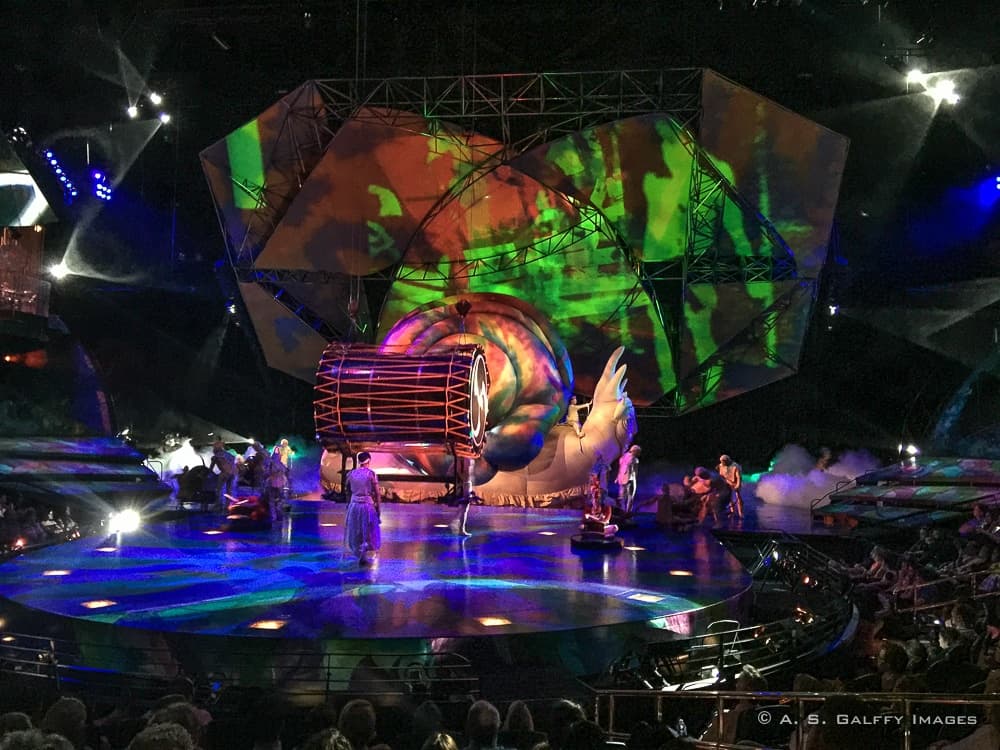 Since our first visit in 1990, the Gambling Capital of the World has come a long way. Las Vegas offers today a great array of shows, upscale dining, museums and an some incredible thrill rides: rollercoasters defying gravity going up to 55 mph, indoor skydiving for those too scared to jump from an actual plane, zip-lining that will give you the chance to watch the city from above as you fly between the two towers of Rio's hotel. If you are an adrenaline junky, these rides are for you. But if you suffer from vertigo, like me, you should steer clear!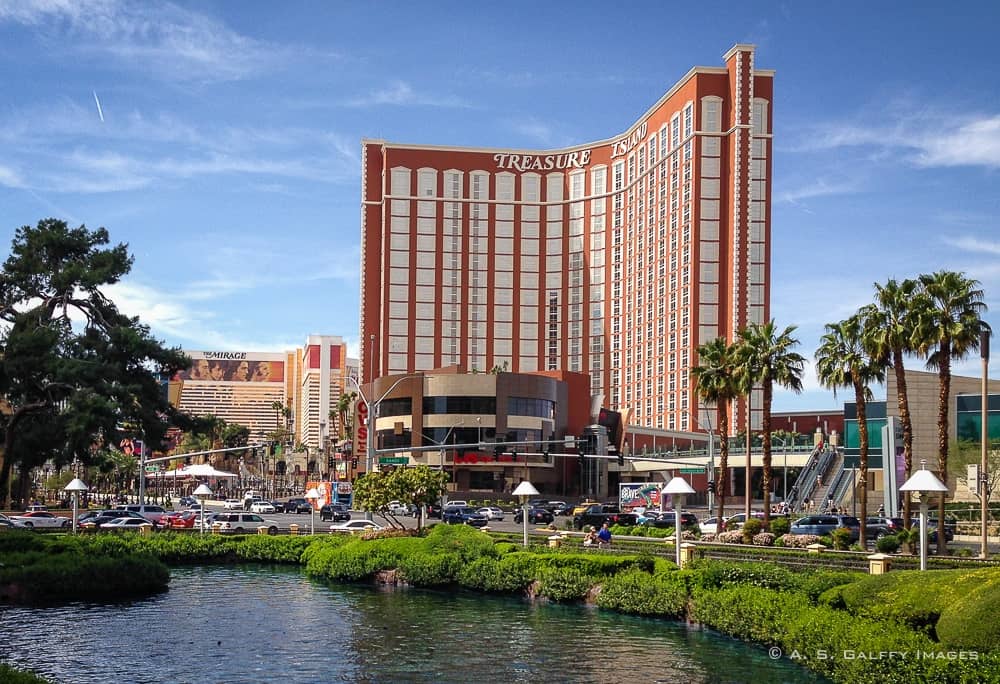 The one thing you shouldn't miss if you are in Las Vegas are the Bellagio Fountains. Located in front of the iconic Bellagio hotel and casino, these fountains provide a spectacular show which is famous around the world.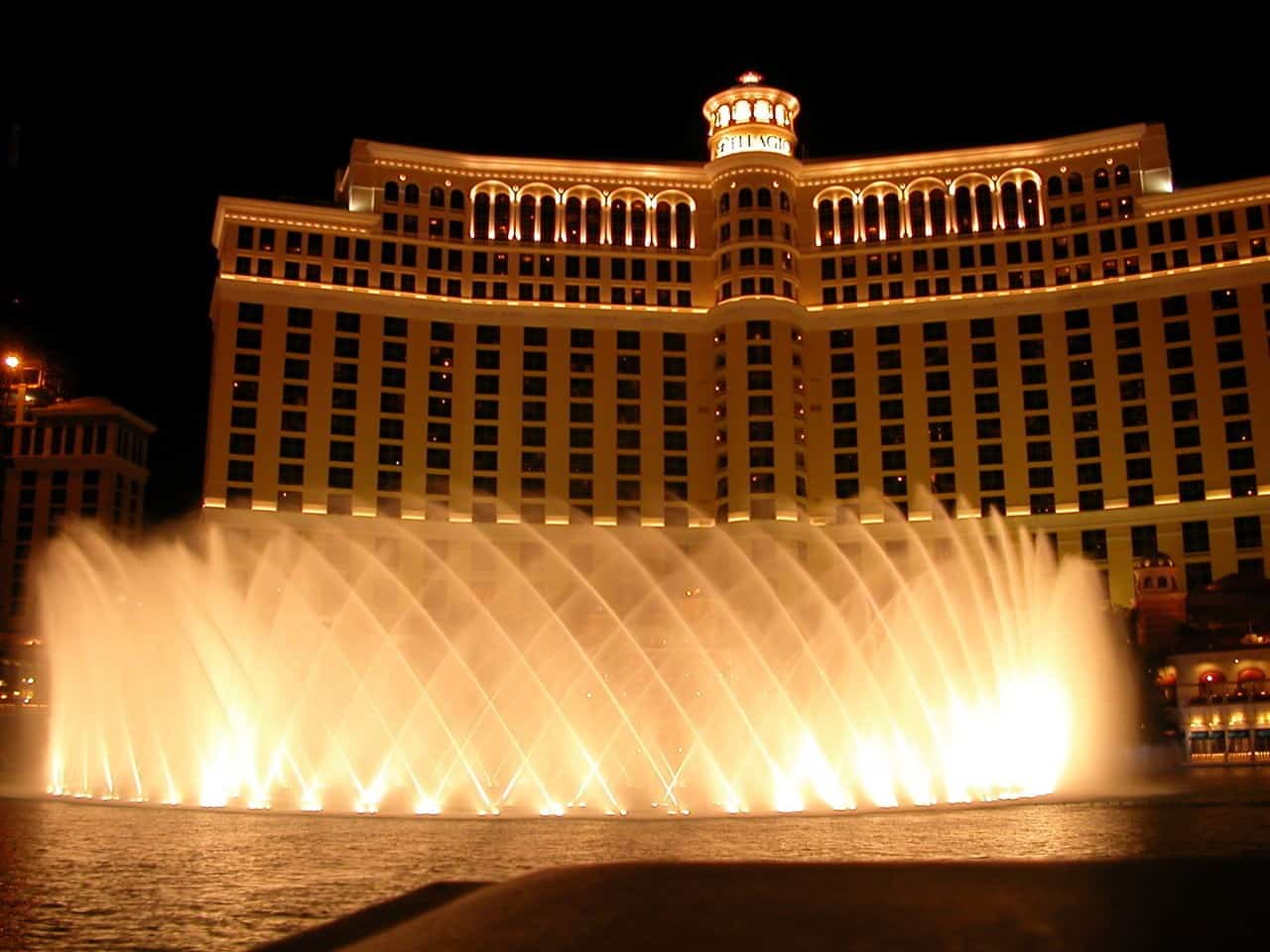 This artificial lake is programed to choreograph 1,200 "dancing" water cannons to music, shooting up to 240 feet high.
Las Vegas is home to a thriving arts community with a growing number of museums and art galleries showcasing a wide range of styles. The luxury hotels are packed with dramatic murals, paintings and glass sculptures, all breathtakingly beautiful. Some of these newer, ritzy hotels, like Venetian, Bellagio, Wynn, or Palazzo are really worth walking through. The unprecedented public art collection sprinkled throughout these properties is amazing. The quality of craftsmanship and materials used are of the best quality, blending perfectly with the style in which they are built. Simply walking through their casinos or sipping a $12 cocktail in one of their lounges will make you feel rich.
Besides gambling, shows and luxury hotels, Las Vegas also brags about the best shopping in the world, outside of New York and Hong Kong. Many travelers come here for the high-end designers stores and boutiques. In 1992 Caesars Palace changed the face of shopping in Las Vegas, creating the first destination mall, The Forum Shops. If you're looking for couture, this is your place. You'll find BVLGARI, Versace, Louis Vuitton and Valentino at this mall.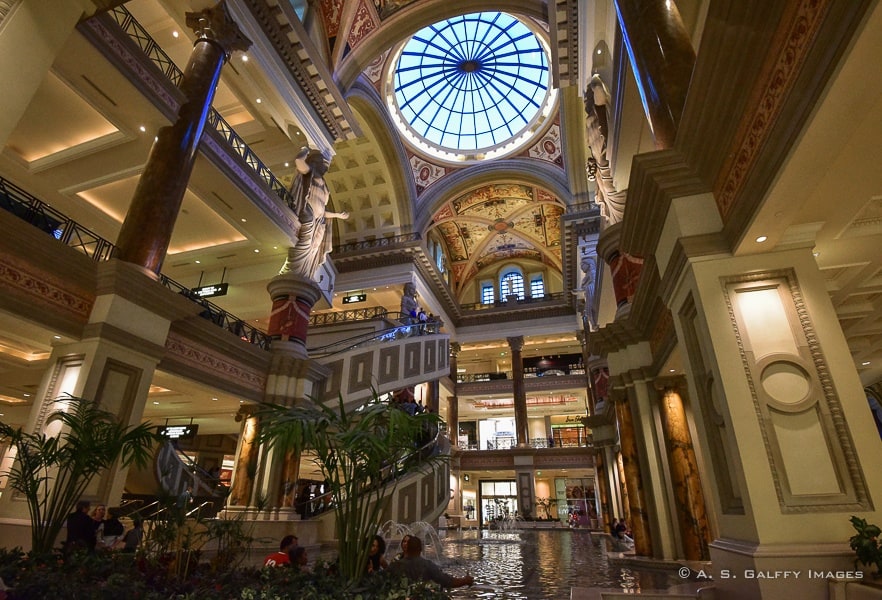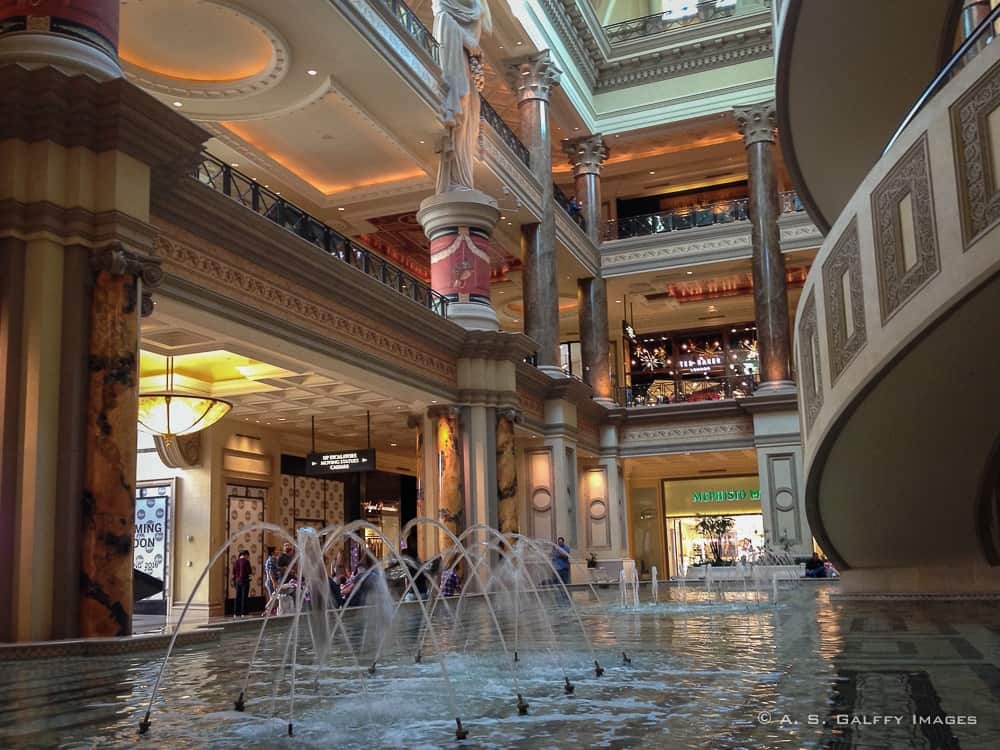 The Shops at the Palazzo also hold high the banner of fashion with names like Manolo Blahnik, Jimmy Choo, Marc Jacobs, Ralph Lauren, Michael Kors, Chloé and Prada. If money doesn't really burn a hole in your pocket, you may try The Fashion Show Mall for more affordable stores like, Macy's, Dillard's, Nordstrom, or Abercrombie and Fitch. And if you are looking to stretch your dollar without compromising on quality, there are some great bargains at the Fashion Outlets of Las Vegas, located just a short 15-minute drive from the strip.
In the last several years, Las Vegas began extending its power and profits beyond the strip. Just 25 minutes away from the hustle and bustle of the Las Vegas Boulevard, you can spend a few hours browsing the one-of-a-kind boutiques and enticing restaurants at Tivoli Village, the new shopping enclave on Rampart Boulevard, north of Boca Park. Here you can enjoy a delicious meal at a much lower price at the famous restaurants like Brio Tuscan Grille, Kabuki or Cantina Laredo.It's nice to get away from the expensive strip and see a different side of the city.
If my post made you wonder wether it's really worth going to Vegas if you don't drink, gamble or indulge in adultery, my answer is: Absolutely! There are a ton of things that you can do in this city that don't fall into these categories. You don't have to have go for the wickedness to enjoy the Sin City, though many will argue that's definitely a bonus!