Most people come to Las Vegas for gambling, entertainment, or shopping and give very little thought to the beautiful State and National Parks that surround the city. But for those who want to get away from the busy streets and flashing lights, Las Vegas offers a great base for some amazing day trips and outdoor adventures.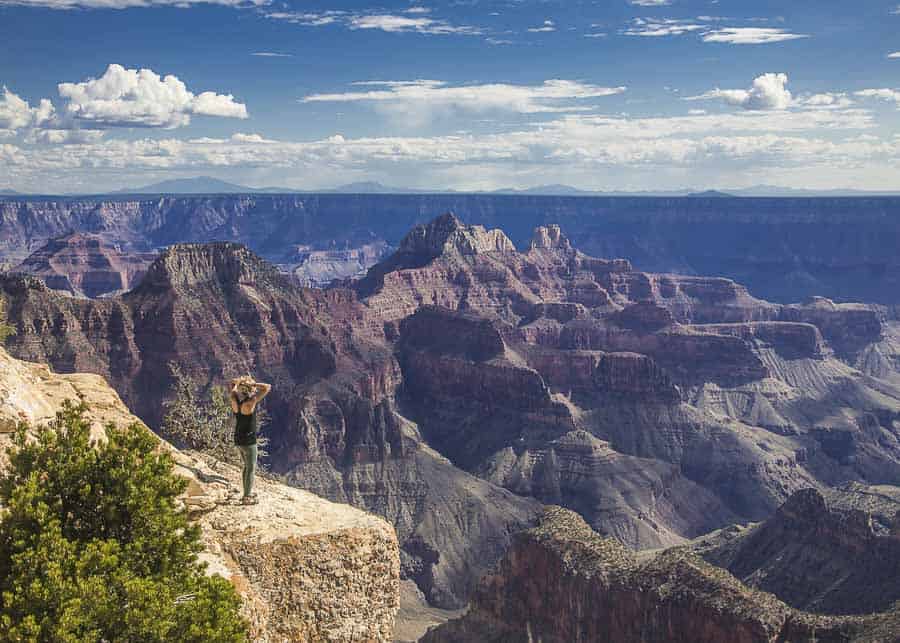 The city is surrounded by dazzling desert scenery, fabulous rock formations, and majestic mountains. So if you want to venture off the glamor of the casinos to spend time in nature, here are the best parks and recreation areas that you can drive to from Las Vegas.
National Parks Near Las Vegas
NOTE: All the National Parks listed in this post are within 4 hours drive from the Strip and can be easily visited on a day trip from Las Vegas.

Grand Canyon National Park, Arizona
(Distance from Las Vegas: 138 miles)
The majestic Grand Canyon doesn't need much introduction. Its awe-inspiring vistas have been attracting tourists from all over the world for more than a century.
Carved by the Colorado River over thousands and thousands of years, the Grand Canyon is one mile deep, 277 miles long and 18 miles wide. Its elevation spans from 2,000 feet to over 8,000 feet. Because it's so big, the Grand Canyon can actually influence the weather. Did you know that?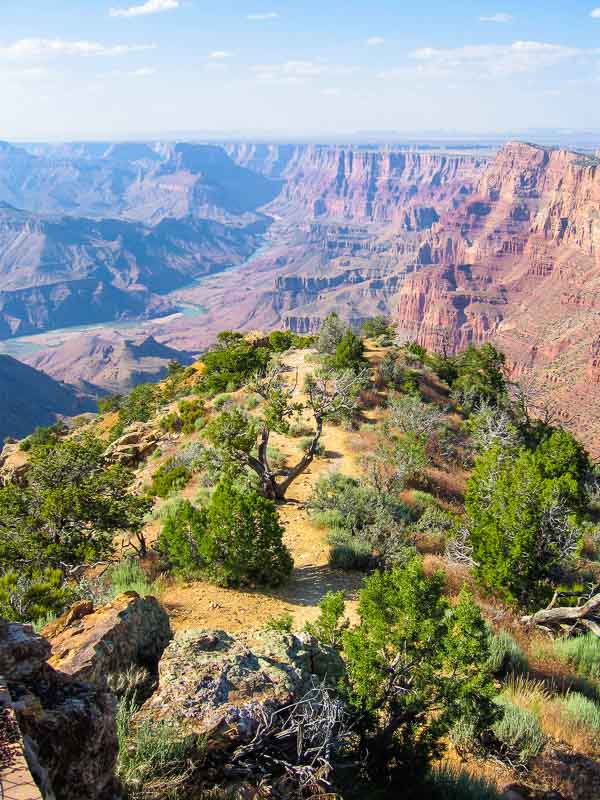 The canyon is home to a big number of caves, 335 of which have already been explored and recorded. However, only one is open to the public – the Cave of the Domes.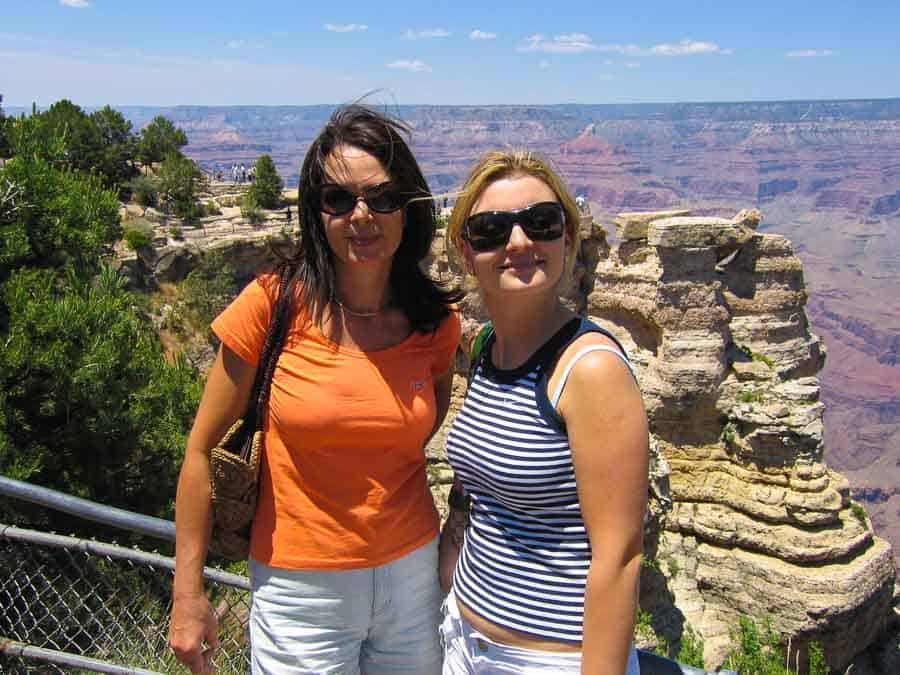 The canyon is also home to a large array of wildlife, like bighorn sheep, California condors, Gila monsters, mountain lions, coyotes, mules and and gray fox. But the most "dangerous" of them seems to be the rock squirrel. Every year, dozens of visitors are bitten by these squirrels when they try to feed them. So keep your distance!
The Grand Canyon offers a magical escape from the hectic Las Vegas, making it one of the most appealing national parks in America, which is open year-round.
Joshua Tree National Park, California
(Distance from Las Vegas: 185 miles)
Joshua Tree National Park is a vast desert area in southern California, characterized by rugged rock formations and arid landscapes. Many people don't realize Joshua Tree National Park is actually composed of two distinct deserts: the southern tip of the Mojave Desert and the Colorado Desert.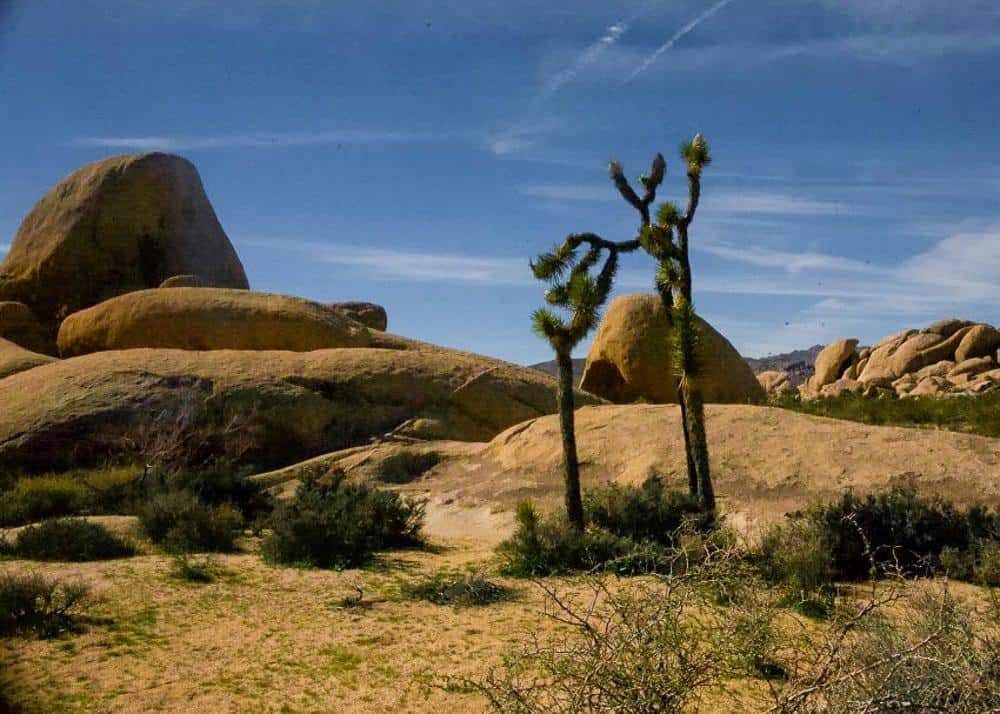 The park is mostly populated by the Joshua tree, hence the name – Joshua Tree National Park. Interestingly enough, Joshua tree is not actually a tree, but rather a shrub from the Yucca family that can grow up to 70 feet tall.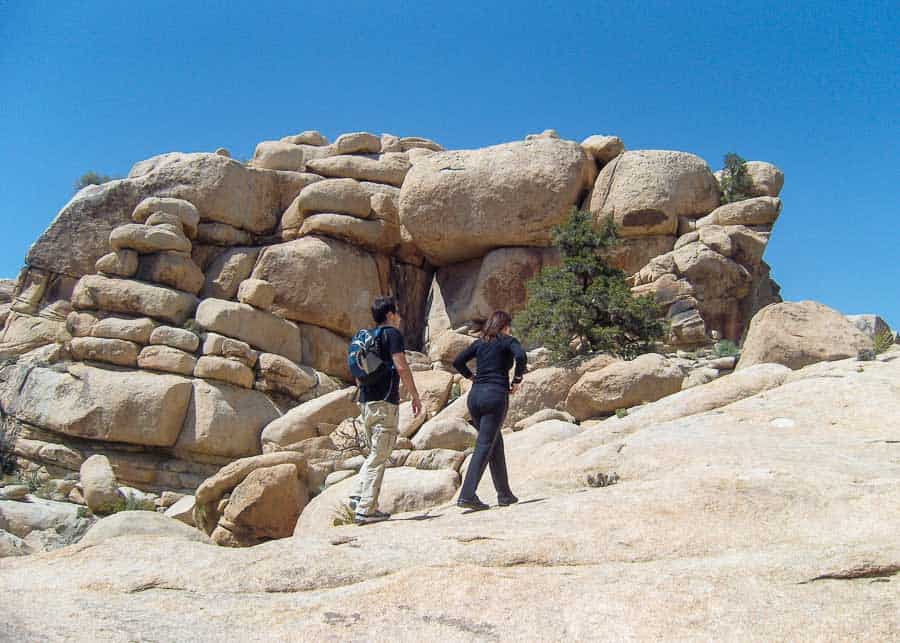 Joshua Tree National Park is a dream destination for rock-climbing at day and stars-gazing at night. So if you don't have to return to Los Angeles the same day, I recommend spending a night here to see the stars. The park is one of the best places for stargazing in the country (and the planet!)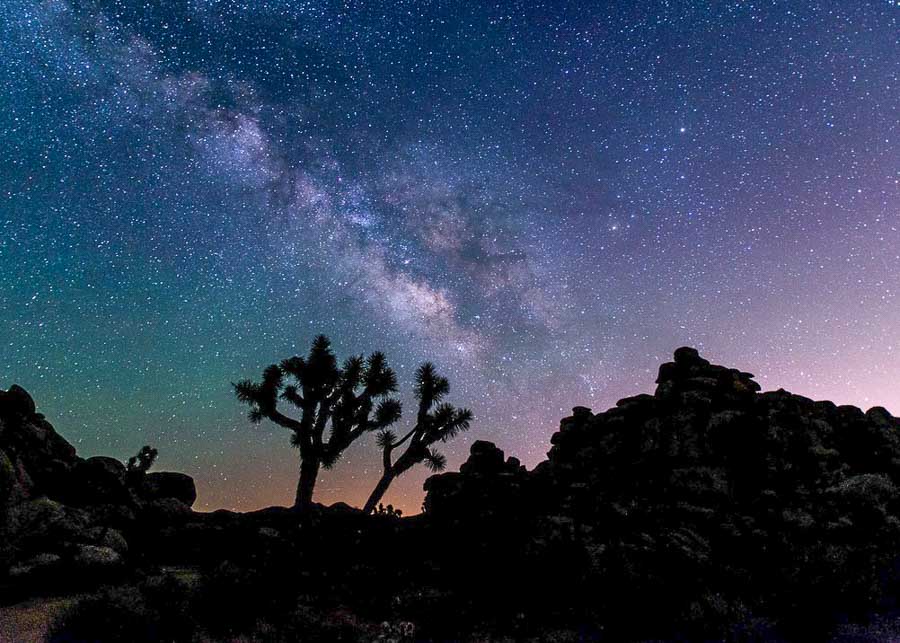 Joshua Tree National Park is open year round, but temperatures are most comfortable in the spring and fall. The park is particularly beautiful in spring, when the wild flowers start blooming.
Death Valley National Park, California
(Distance from Las Vegas: 121 miles)
Death Valley is a true natural wonder. A land of extremes: extreme temperatures, extreme altitudes, and extremely strange environmental occurrences. The highest temperature ever recorded on Earth was in Furnace Creek, an area of Death Valley, where the thermometers hit 134º F in the summer of 1913. Also, Death Valley is home to the country's lowest point – Badwater Basin – which lies at 282 feet below sea level.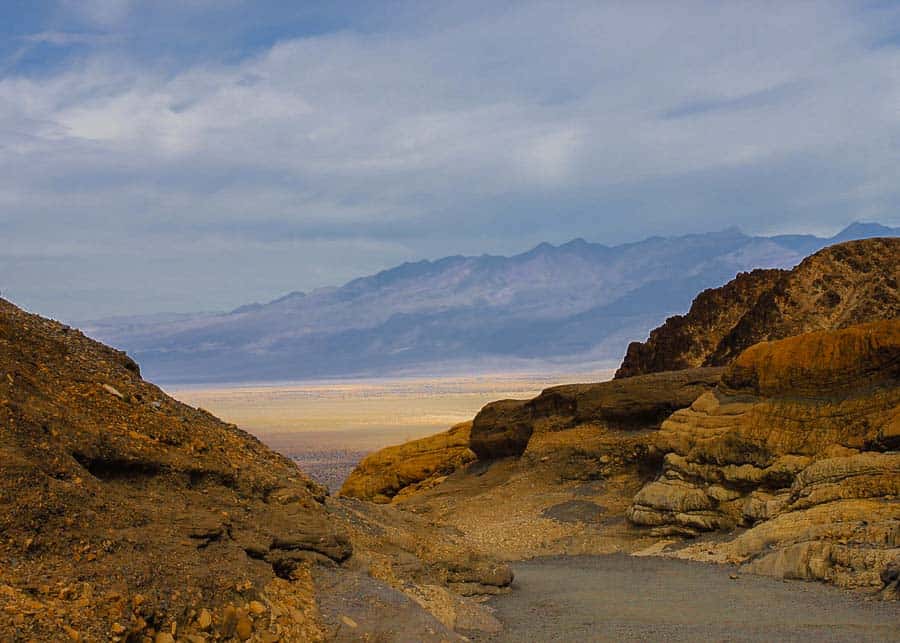 But despite its extreme temperatures and harsh environment, Death Valley has a surprisingly diverse plant life. As a result, this is one of the greatest places to see the desert bloom in spring, when there is enough rain in California.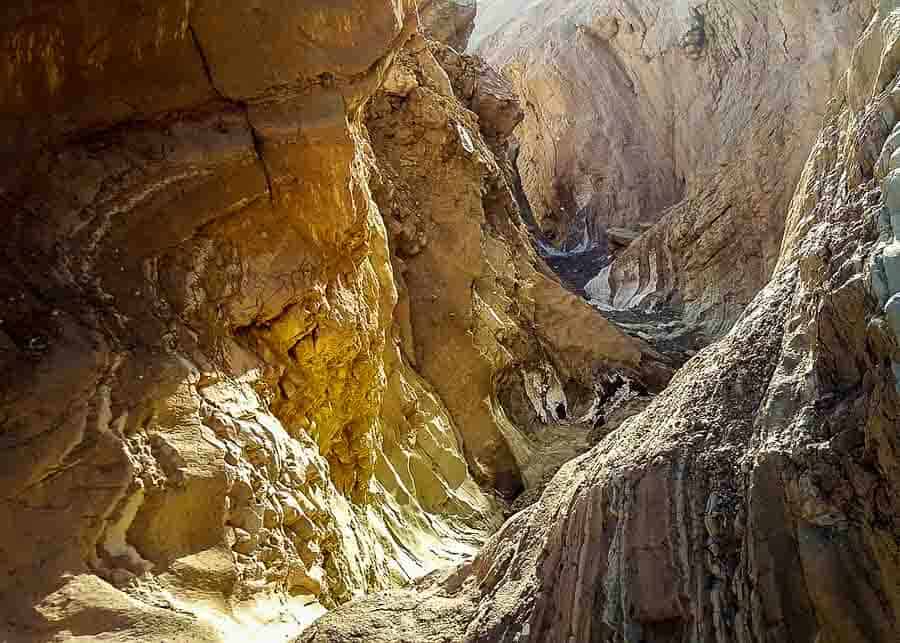 Death Valley was on the route of many gold seekers, who built settlements here during the mid to late 19th century. These small towns were later on abandoned, so today there are more than 100 ghost towns in Death Valley.
This is a really big park, so you should consider spending at least 2 days in Death Valley. The best time to visit Death Valley is in winter and early spring. In February the average temperature is 72ºF.
Zion National Park, Utah
(Distance from Las Vegas: 161 miles)
Zion is one of the most scenic National Parks in the United States, encompassing amazing rock formations, high plateaus, a maze of sandstone canyons and waterfalls with colorful hanging gardens. The park is home to one of the largest freestanding arches in the world.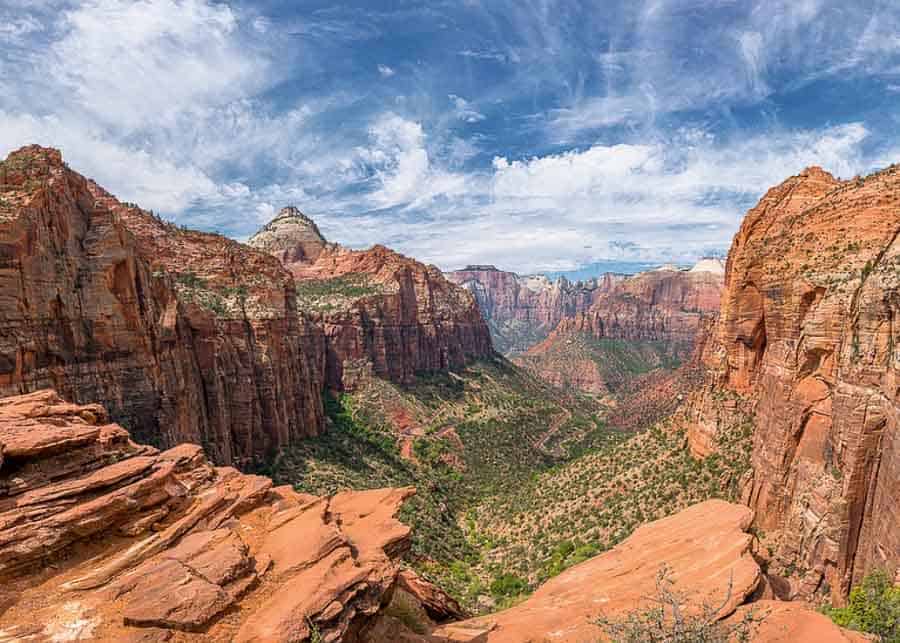 Before becoming a national park, Zion was a national monument officially known as Mukuntuweap National Monument. At the time however, the monument was virtually inaccessible to visitors because of poor road conditions. But after becoming a national park, the government began the construction of a 25-mile stretch of road to connect Zion to the Grand Canyon and Bryce Canyon. The road was completed in 1930.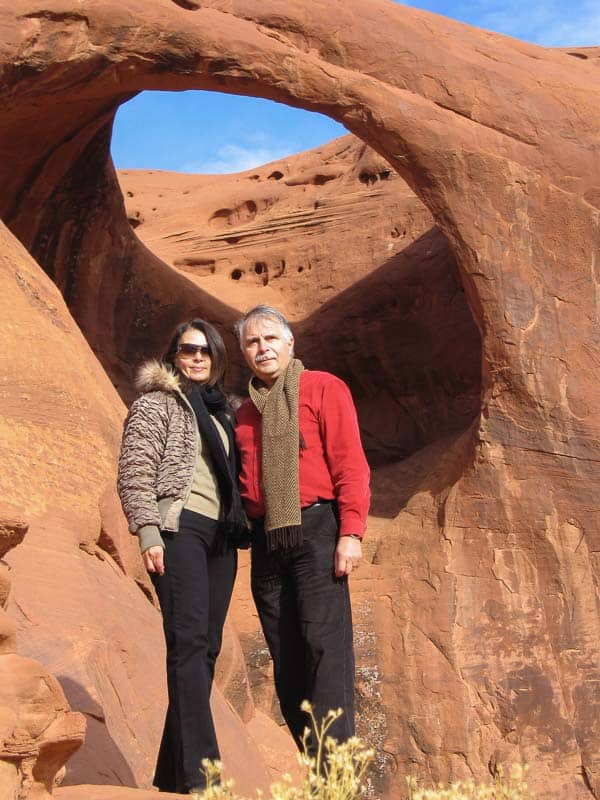 The Anasazi were the original occupants of Zion Canyon, a civilisation that thrived around 1,500 B.C.. You can find traces of their magnificent sandstone villages, throughout the park today, but the best preserved Indian dwellings are actually in Arizona.
Zion National Park is visited by 4.3 million tourists every year. The park is open year round. However, winters may be very harsh here, with temperatures dropping below -20ºF.
State Parks Near Las Vegas

Lake Mead National Recreation Area, Nevada
(Distance from Las Vegas: 25 miles)
One popular state park near Las Vegas is Lake Mead, a beautiful recreational area on the road to Grand Canyon National Park. Lake Mead recreational area encompasses the lake itself, Lake Mohave, Las Vegas Bay, and the surrounding lands. The entire recreation area covers 1.5 million acres!
Contrary to popular belief, Lake Mead is actually an artificial lake. In order to built the Hoover Dam, Colorado River had to be rerouted, and so Lake Mead appeared.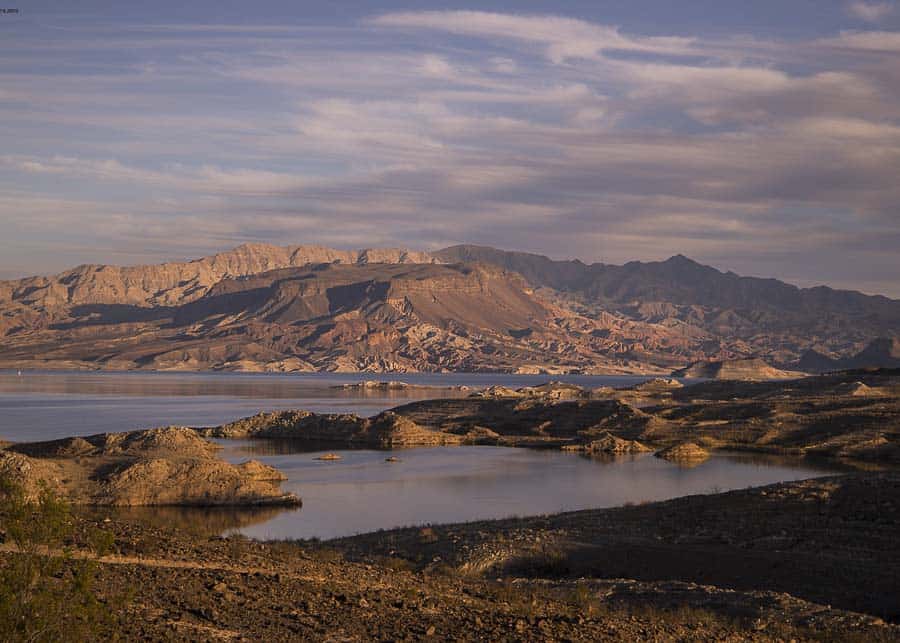 The lake is great for boating, scuba diving, and fishing, but it's also a great source of drinking water. Lake Mead is one of the largest and cleanest reservoirs in North America, supplying over 25 million people with their drinking water.
Valley of Fire State Park Near Las Vegas, Nevada
(Distance from Las Vegas: 47 miles)
Nevada's Valley of Fire State Park has one of the most stunning landscapes in America and is only just a short distance away from Las Vegas. Even the drive itself is stunning! Once you turn off the I-15 onto the Valley of Fire Highway, you'll start seeing the iconic scenery you heard so much about.
The area is full of history and has been inhabited since prehistoric times. In addition to fossils and artifacts, the archeologists discovered numerous petroglyphs, which were carved in red stones all around the park.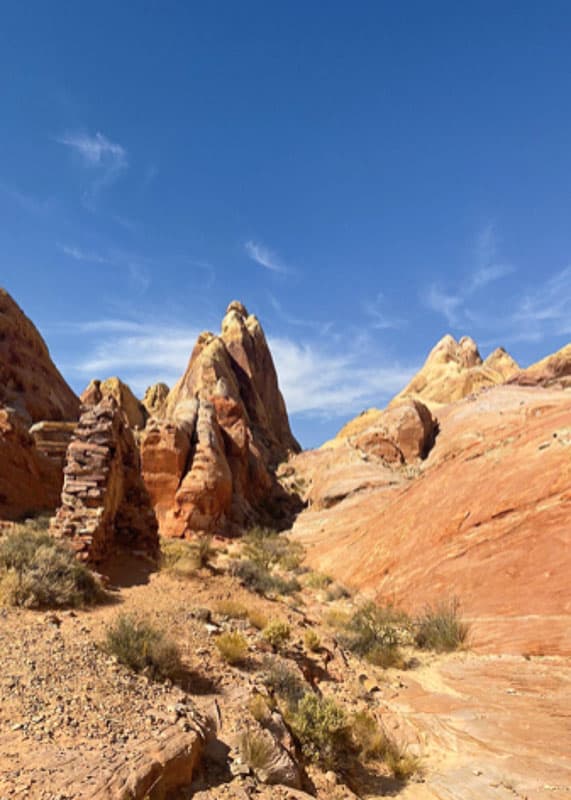 The most memorable thing from our trip to the Valley of Fire were the amazing rock formations—the likes of which we have only seen in Sedona. Everywhere we looked there were rocks gleaming in a variety of gorgeous shades of red.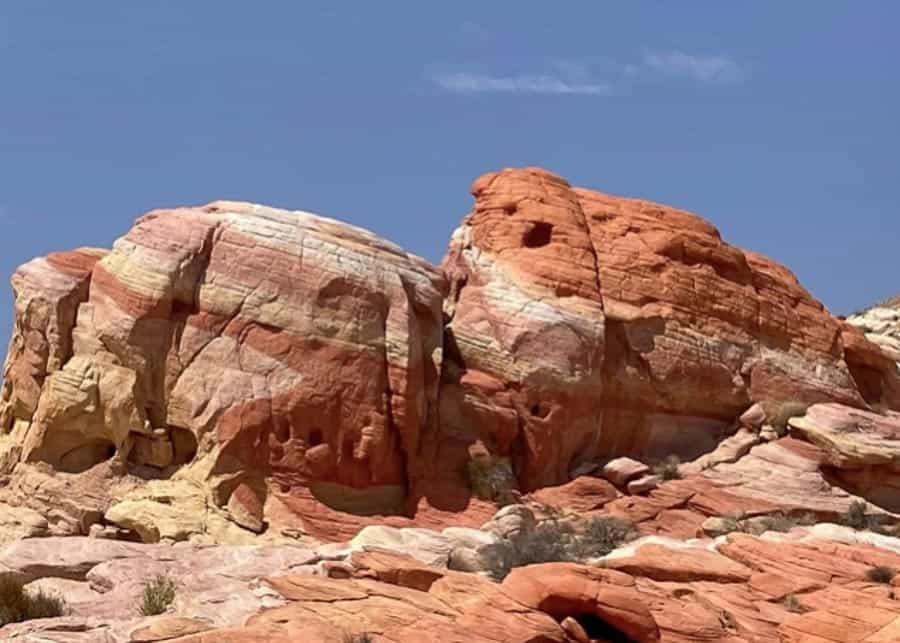 What I found very interesting is that the rocks are changing color with the movement of the sun. Their colors deepen and their shadows alter, making the formations take on totally different appearances from sunrise to sunset.
Red Rock Canyon National Conservation Area, Nevada
(Distance from Las Vegas: 17 miles)
Red Rock Canyon National Conservation Area is just a short 27-kilometer drive from the hustle and bustle of the Las Vegas Strip. The park is vast and beautiful, encompassing an impressive stretch of red canyons, rugged cliffs and plunging valleys.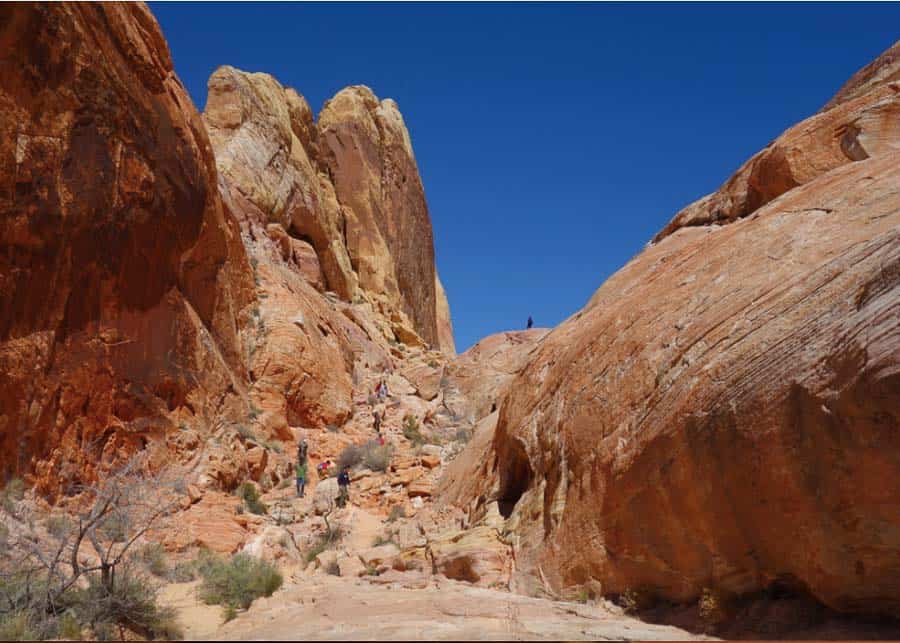 The canyon is an outdoor playground for hikers, bikers, and families looking to spend some time in nature. When hiking, climbing, or driving through Red Rock Canyon, keep your eyes peeled for the animals that populate this area. You may see wild horses, small donkeys, coyotes and bobcats.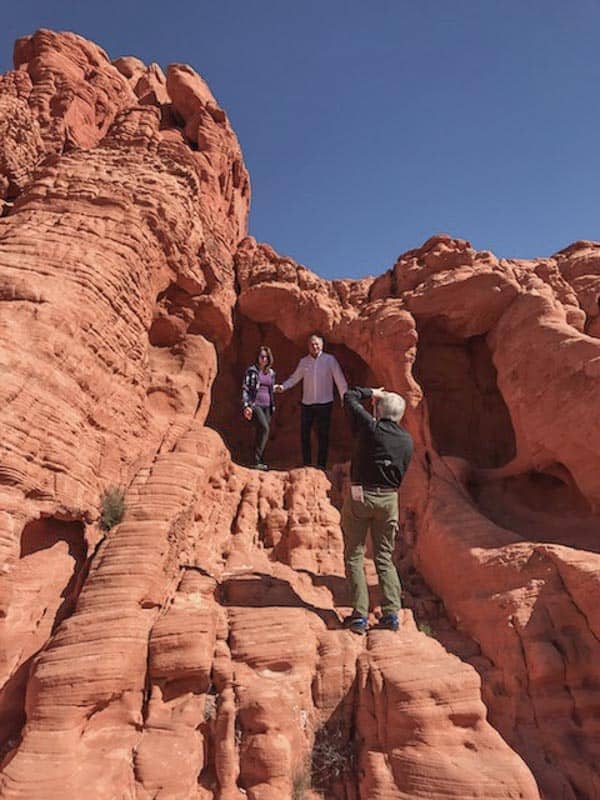 Temperatures in the Red Rock Canyon can be very high in the summer months, so the best times of year to visit this small park are spring and fall.
Gunlock State Park, Utah
(Distance from Las Vegas: 122 miles)
Gunlock State Park is located in the scenic red rock country of southwestern Utah. This beautiful oasis with waterfalls, incredible views, and warm water, is only about an hour and 50 minutes away from Las Vegas.
Gunlock Park is a great place to visit in summer, when you can do some swimming. Whether you bring your own water toys or rent kayaks and paddle boards, you will surely have a lot of fun here.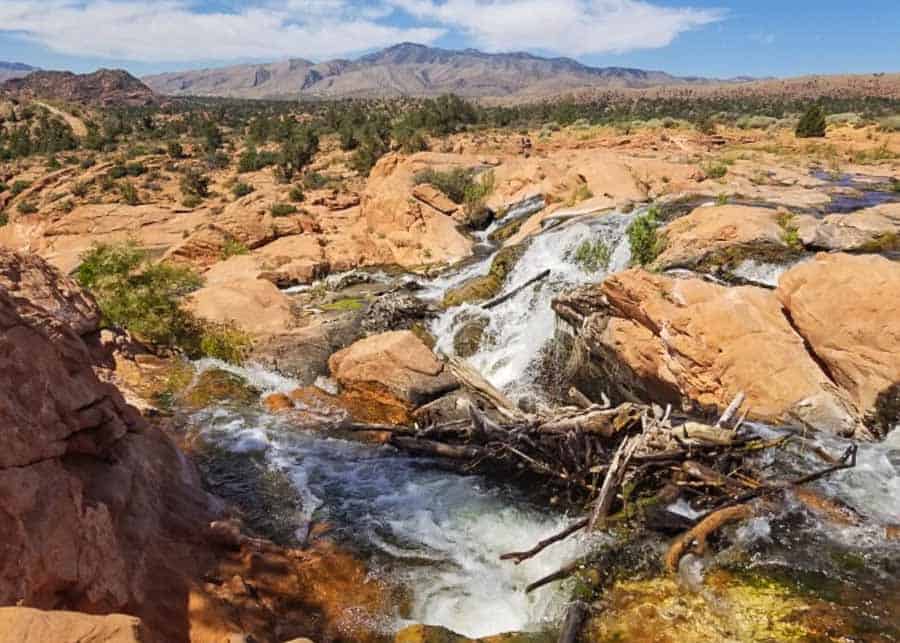 But if you visit the park in spring, when the reservoir has plenty of water, you may have the chance to see some beautiful waterfalls.
Tips for Visiting the State & National Parks Near Las Vegas
Driving is the best way to reach all these parks, so if you are flying into Las Vegas, click here to rent a car.
Buy the America the Beautiful Annual Park Pass to save money and time at the entrance.
Check the weather before starting your journey. Some parts of these parks close in winter.
Always check the parks' site for the most up-to-date information.
Gas stations are scarce in the areas near the National Parks, so fill up your tank whenever you have a chance.
Dress appropriately and wear good hiking shoes.
Carry plenty of water and some snacks.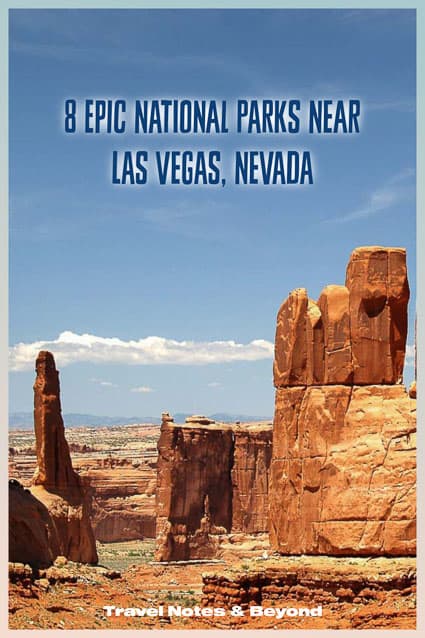 INTERESTED IN NEVADA? YOU MAY ALSO LIKE THESE: