Carson City was founded in 1858 and named for the famous frontiersman and scout Christopher "Kit" Carson. By virtue of its location – at the foot of the Sierra Nevada mountain range – Carson City has tons of places to visit and things to do to keep you entertained.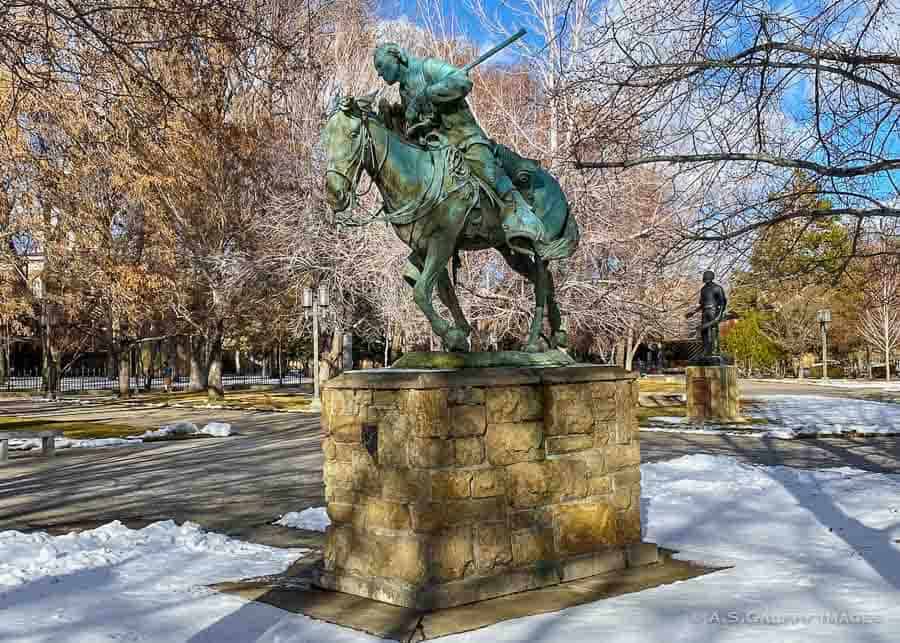 From picturesque state parks, historic buildings, and interesting museums, to bustling casinos, and eclectic breweries, you can find just about any kind of entertainment in Nevada's state capital.
The Early Years of Carson City
Carson City originated as a stopover for California bound emigrants and white settlers seeking their fortune in the Gold Rush. But instead of gold, in 1859 the prospectors discovered silver in the hills east of Carson City. So much silver, that the area became the largest silver find in world history.
Although the silver mines provided the city's economic importance in the beginning, Carson City continued to develop as a freight and staging center for the timber harvest in the Lake Tahoe basin as well. The city also had a mint which processed the rich ore found in nearby mines.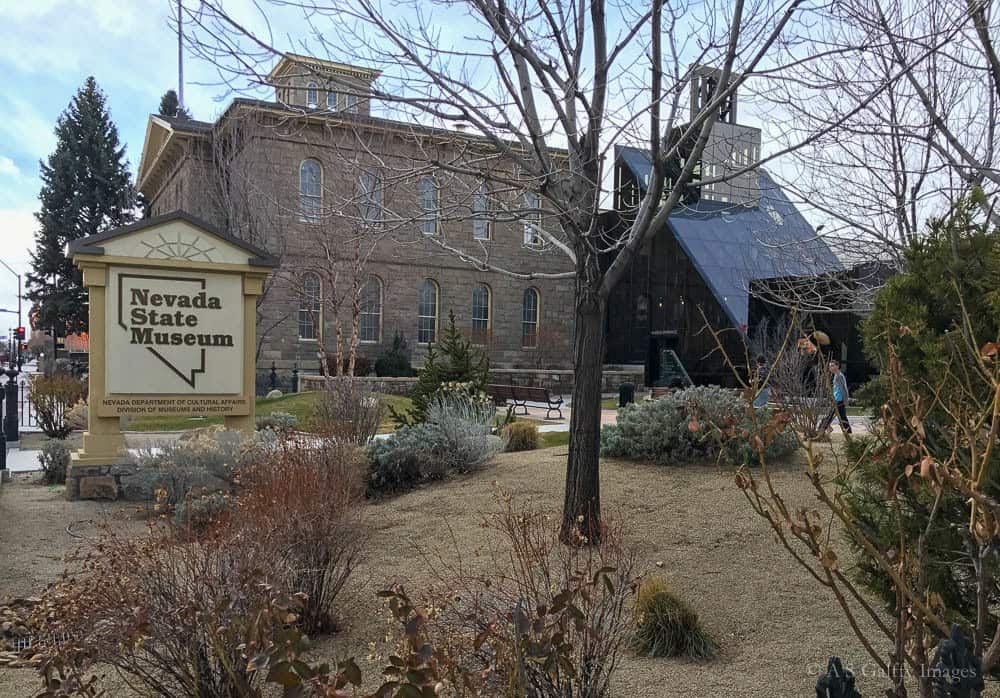 During those early years, Nevada's legislative business was marked by fistfights and and political corruption. Many of those who gained their wealth during the mining boom settled in Carson City and were now trying to maneuver the law to their advantage.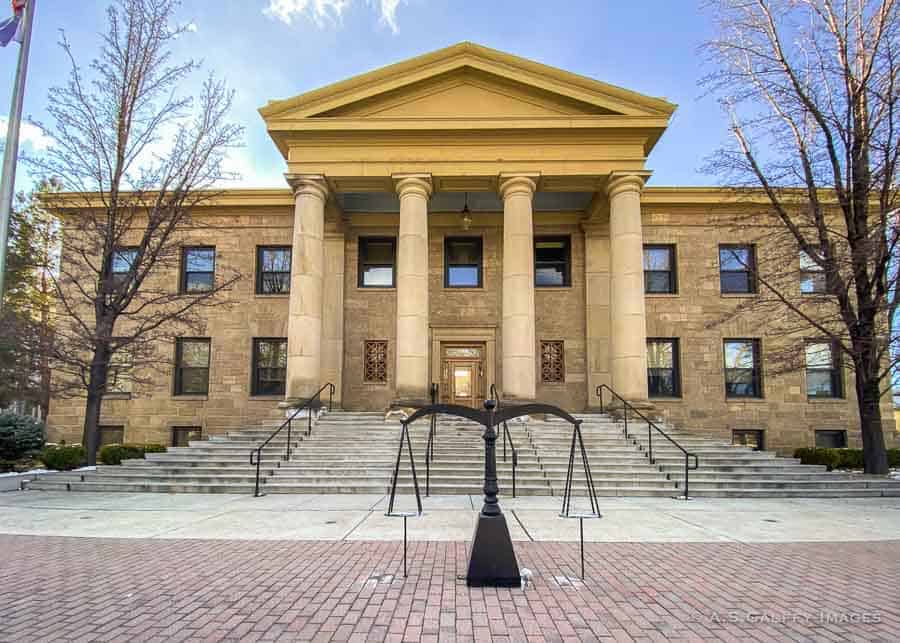 Carson City – From a Mining Town to a State Capital
Nevada obtained statehood status in 1864, but it wasn't until 1870 that the construction on the state capitol began. The large stone structure with a silver-painted cupola that is today Carson City's landmark, was completed only in 1872. That same year, a 52-mile railroad linking Carson City to Virginia City came into existence.
But at the end of the 19th century the nearby mines started to decline, so the miners began leaving the area. After World War I the city's economy continued to deteriorate culminating with the worldwide economic plunge of the Great Depression.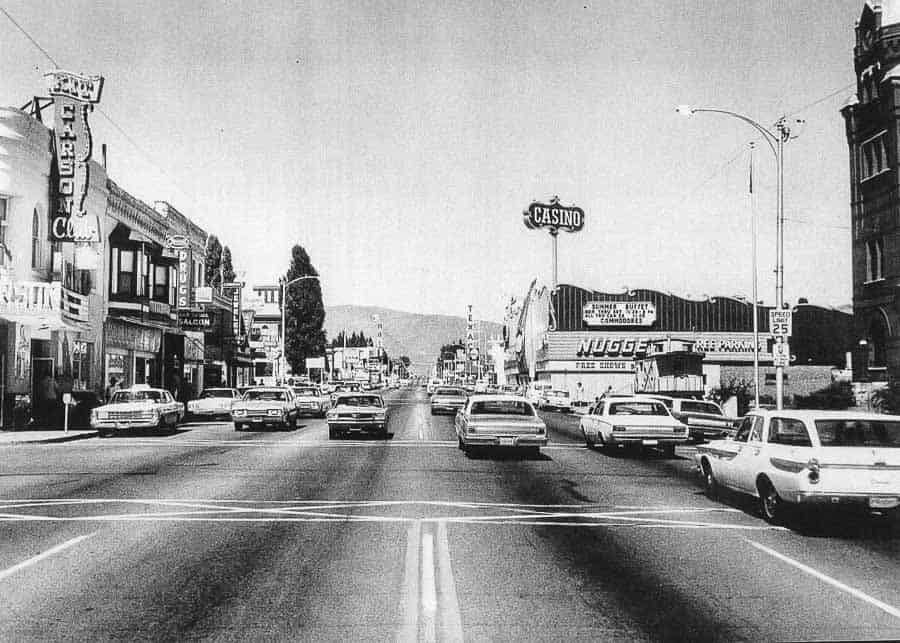 By 1930, Carson City's population was only about 1,500 citizens, about a quarter of what it had been 50 years earlier. Then in 1931 the State of Nevada enacted a law that permitted gambling in the area and divorce. Nevada was now famous for its speedy divorce and simple marriage procedures, so people began flocking back into Carson City.
Although a paved highway was now passing through town, the locals didn't get to see much traffic on it. In those days Carson City was America's smallest state capital.
Today Carson City thrives as a manufacturing center, with a population of over 55,000 people.
Best Things to Do in Carson City
Despite being the State Capital, Carson City is not a big place. You can visit its most important sites in just a few hours. In summer, you can take a horse-drawn carriage that will take you on a tour of the old neighborhoods. The tour originates at the Railroad Museum.
The best way to explore the city is to stroll through its historic neighborhoods. The Visitors Bureau provides an illustrated map with details and locations of many of the historic homes. Some of them have small transmitters that tell their stories.
So here are the best things to do in Carson City, Nevada:
1. Step Back in Time at the Nevada Railroad Museum
Start your tour at the Nevada Railroad Museum. If you were to visit just one museum in Carson City, it should be this one. It's really like taking a step back in time, when the steam locomotives were crawling the hills and valleys of the Nevada Northern Railway.
We toured the depot/ museum grounds, which is an operating yard, then went to the engine house to see other steam engines they have.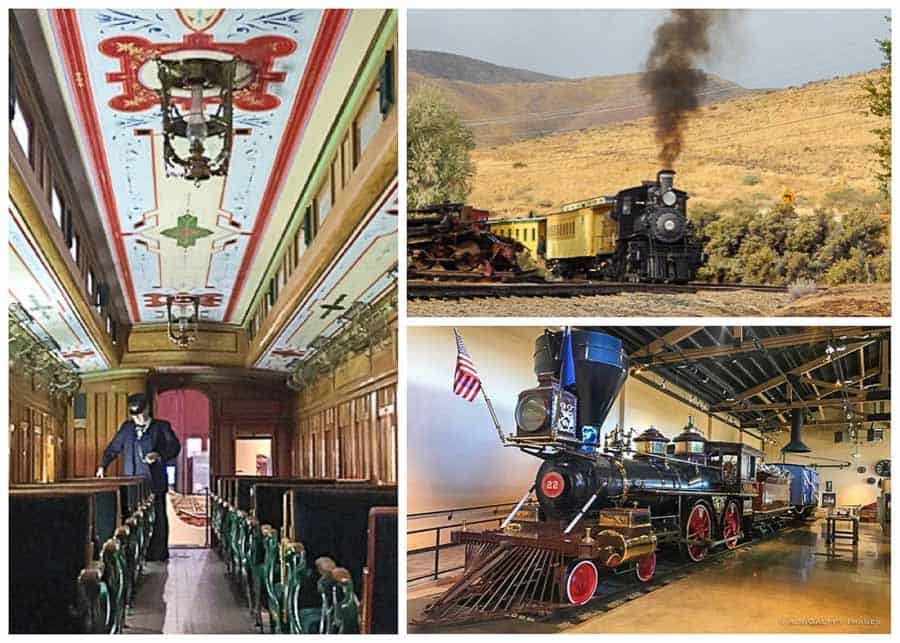 This is the only railroad museum we have ever visited which allows you walk around the shop. We had to stay out of the way of a moving engine. That's how up-close-and-personal the visit was. A real trip back in time.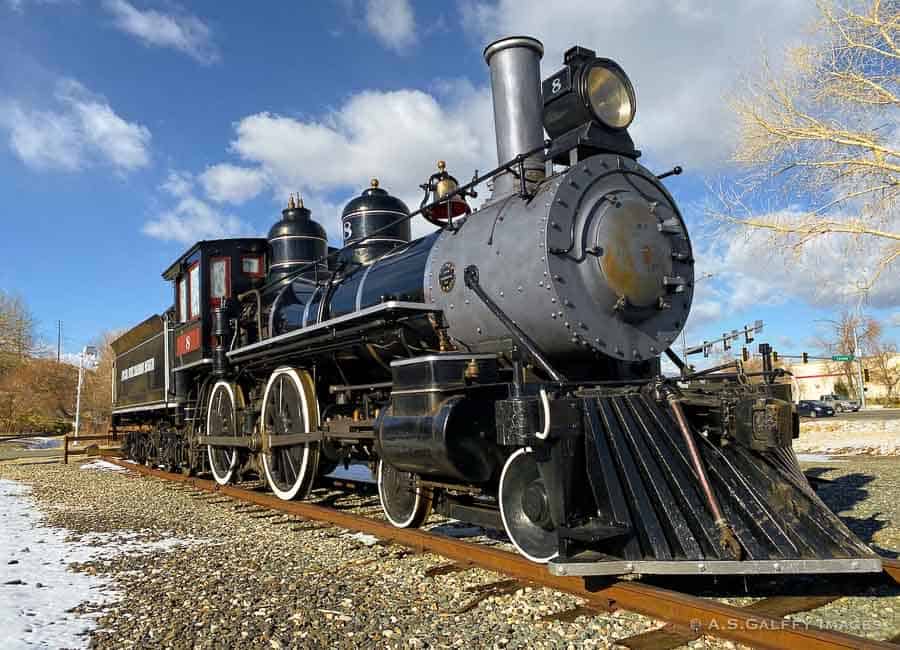 The train ride, well, it's a train ride! We got to ride a historic steam engine locomotive that took us up to the mines that helped build this area back in the day. We chose to sit on the open platform car to hear whistle and the engine working. Choo, choo, choo… black smoke, white smoke… choo, choo, choo! It reminded us a lot about our ride aboard the Mocanita, the last working steam forestry train in Viseul-de-Sus, Romania.
The museum is located at 2180 South Carson Street, in Carson City, and is open between 9:00 am and 4:30 pm. Admission prices are: $8/adults. Children 17 & under are free.


2. Visit the Nevada State Museum
Continue your tour with a visit to the Nevada State Museum. This is a very entertaining and informative place to visit, especially if you have children in your party. The museum focuses on the rich natural and cultural heritage of the state of Nevada. You'll learn a lot about the local wildlife, see pre-historic bones, and even watch how silver coins were minted.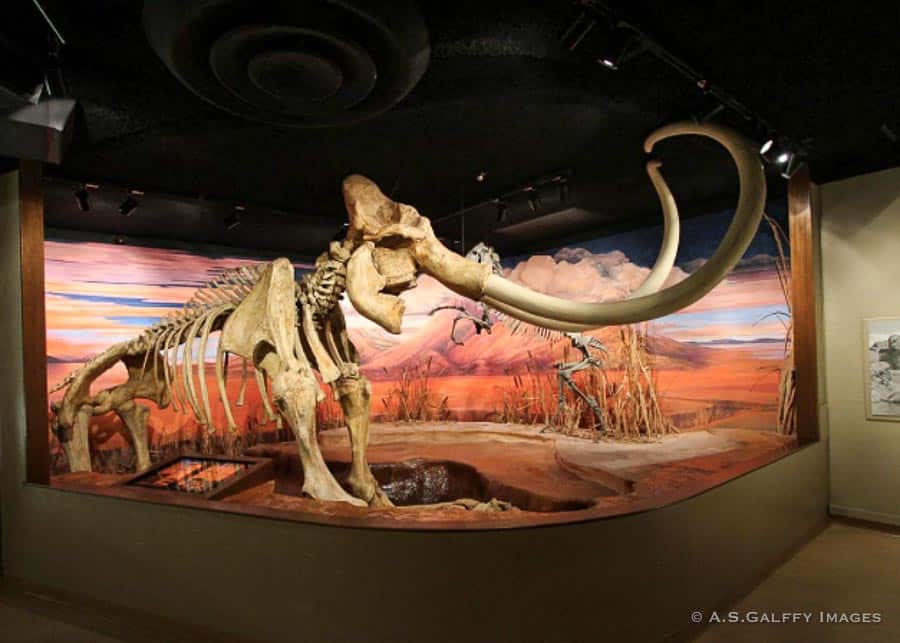 There is a large section devoted to rocks, dinosaurs, and ancient mammals and fossilized dinosaurs which have been discovered in the area. There is a section of settlers' houses and handicrafts and the evolution of modern Nevada.
In the basement the museum has recreated an underground mine. Visitors walks along a long, narrow path built to look as if you are walking between train tracks. On the side, mannequins with real equipment demonstrate each step of the mining process. We've spent about 45 min. in this recreated mine. It's the best mine display we've ever visited.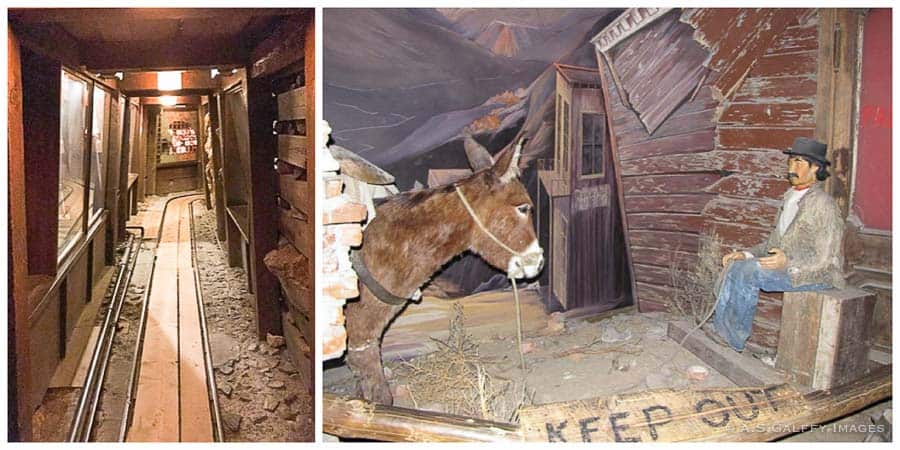 In addition the museum also houses the Carson City Mint. Since there was so much silver being generated by the mining, Nevada petitioned the federal government to finance a mint. In the late 1800s, Carson City minted silver dollars with their CC imprint on them. The press is still operational but only mints commemorative coins now.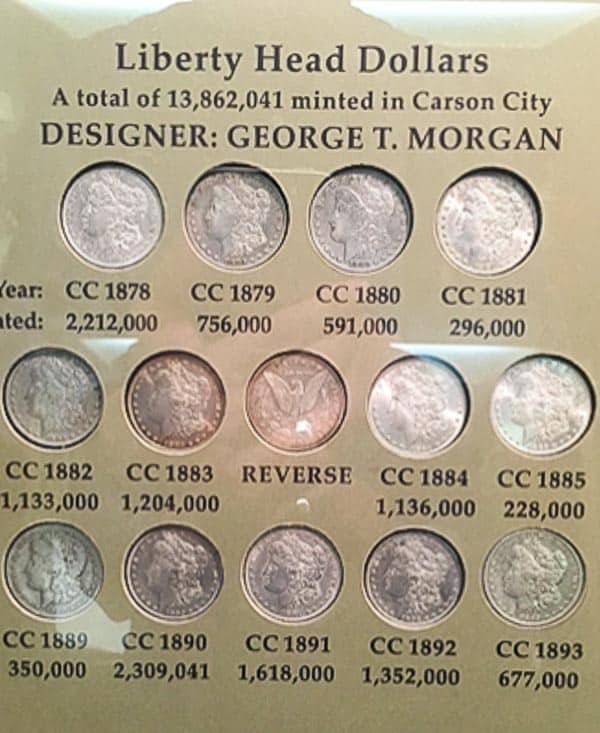 The museum is located at 600 North Carson Street, in Carson City. Opening days are: Wednesday to Saturday, 8:30 am to 4:30 pm. Admission prices: $17 for adults. Children 17 and under are free.
3. Stroll Through the Carson City Capitol Complex
One of the nicest things to do in Carson City is stroll through the beautiful grounds of the Capitol Complex, which is home to the city's most important legislative and administrative buildings, like the Capitol Building, the County Courthouse, the Supreme Court, and the Nevada State Library and Archives.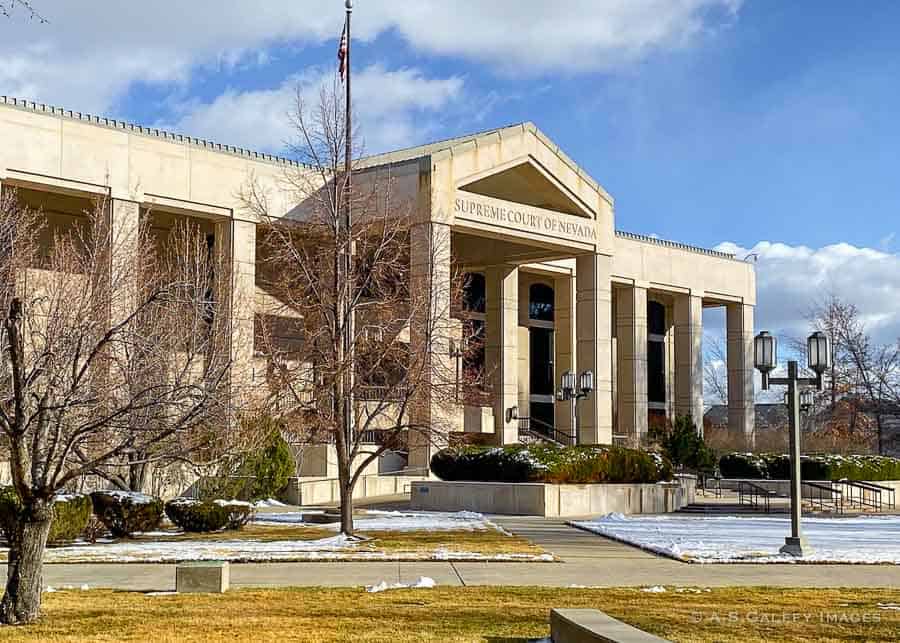 The promenade is populated with beautiful statues, trees and lots of green spaces. We came here in winter, but it was a sunny day and very beautiful to walk around.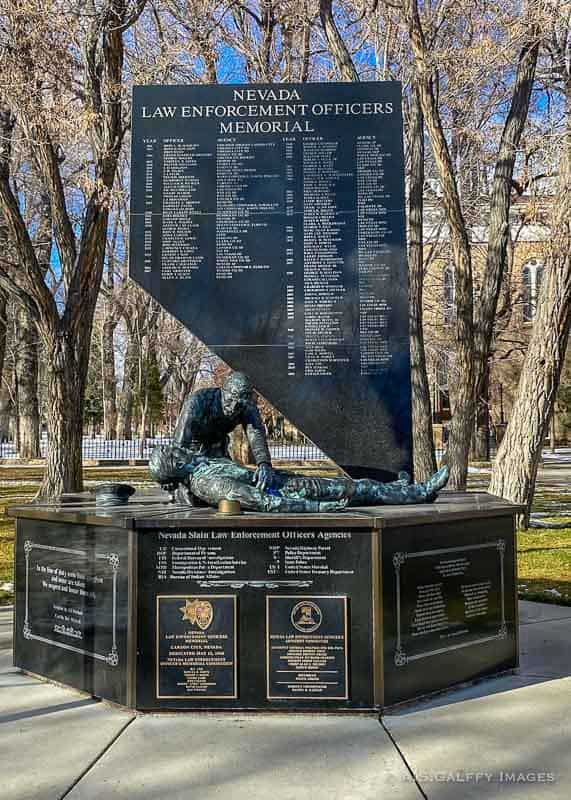 There are also two memorials on the grounds. One to the fallen Peace Officers and one to the US Veterans. The Capitol Complex is a very nice place to visit at any time of year.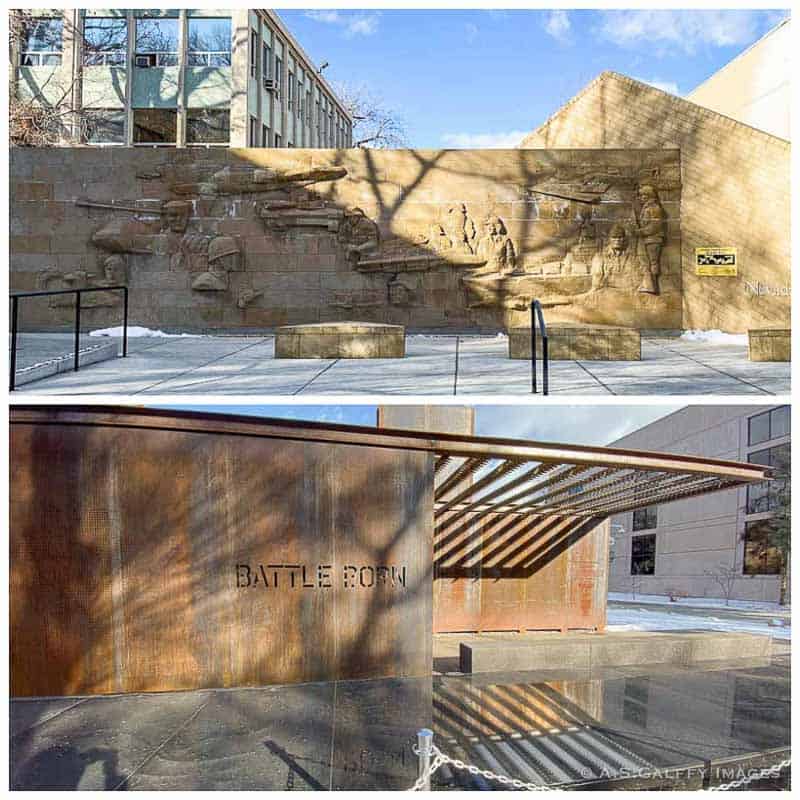 4. Visit the Nevada State Capitol Building
Nevada's Capitol Building has a very interesting history. When the founders of Carson City laid out the town in 1858, they set aside ten acres – known as the Plaza – in the belief that Carson City would be chosen as the capital of a new government in western Utah Territory. But instead, in 1861 Nevada Territory selected Carson City as its capital.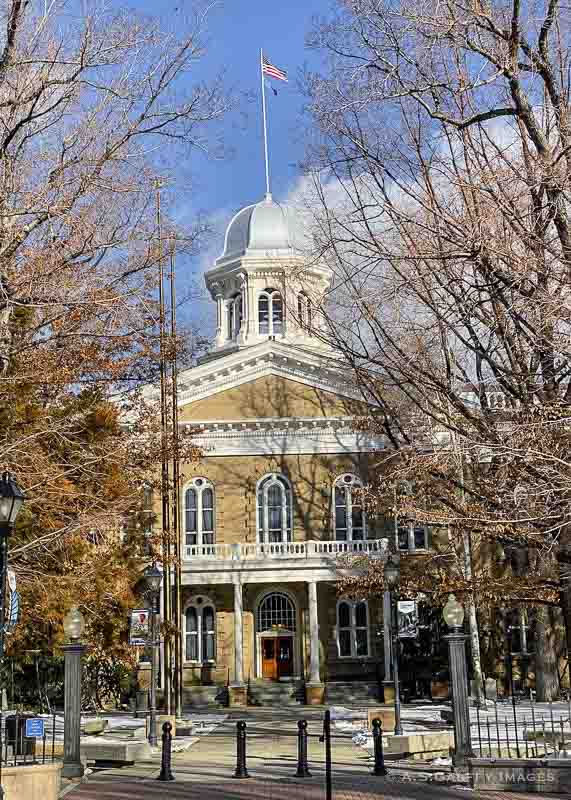 In 1864 when Nevada became a state, everybody expected that the Plaza will be the home of the new capitol building. However, the Plaza remained empty for almost 10 years, because the constitutional convention made a provision that three legislative sessions had to pass no until a state capitol could be built.
Some people still believed that the capital would be moved to a more central location, but that did not happen. So, in 1869 the Nevada Capitol building was erected, making it the second oldest capitol building west of the Mississippi River.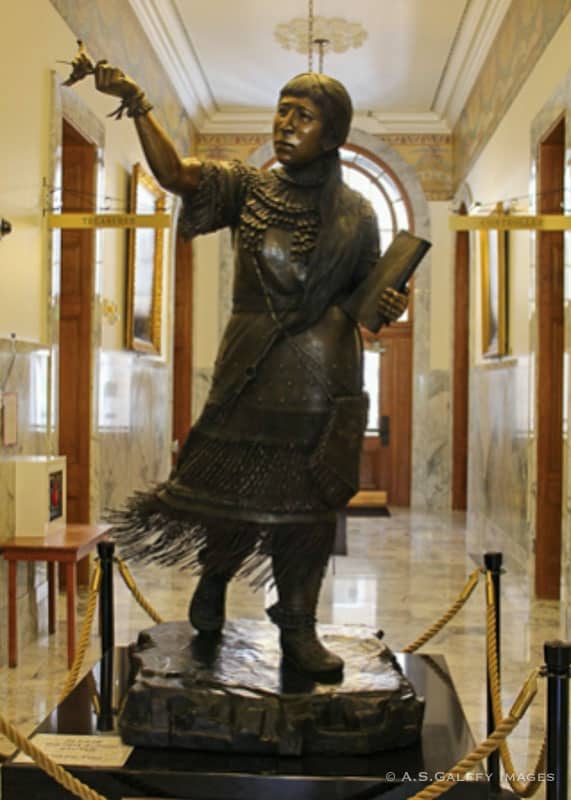 Today, the capitol complex in the heart of Carson City provides a picturesque campus setting which includes the State Capitol, Legislative Building, Supreme Court, and State Library and Archives.
Walking tours are available on Saturdays only. However, if you want a guided tours of the State Capitol you have to request it by calling the Education Program at the Nevada State Museum at (775) 687-4810.
5. Visit the Governor's Mansion
The Nevada Governor's Mansion is the official residence of the Governor of Nevada and his family. The structure was erected in 1909 in a residential neighborhood with typical middle class houses nearby.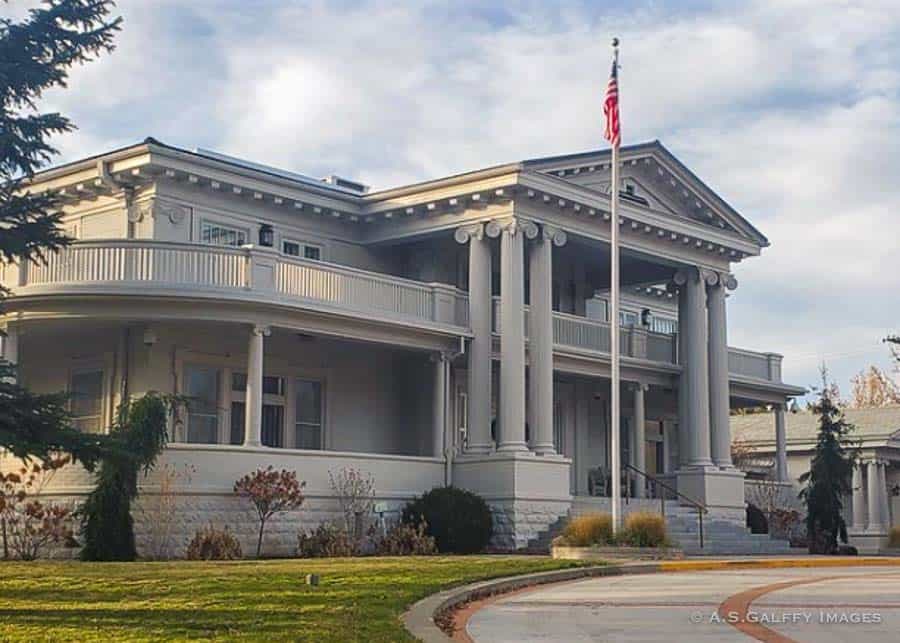 Unfortunately, the mansion is only open to the public for inside tours on select days and holidays.
6. Take a Walking Tour of the Victorian-Style Homes in Carson City
Know as the Kit Carson Trail, this 2.5 mile path through the historic district features stops at the different landmarks in Carson City, including some 1800s Victorian-style homes and churches.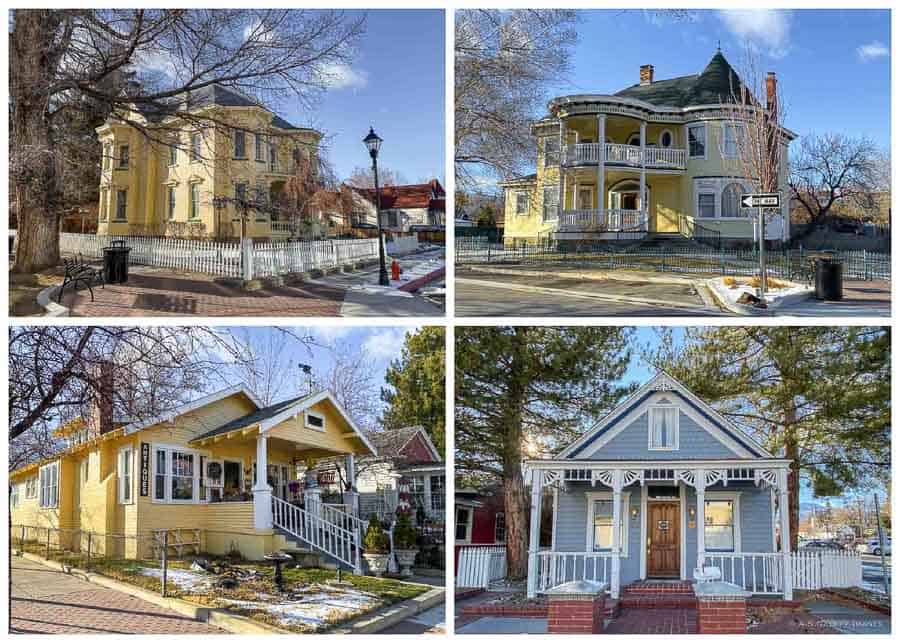 These landmarks are not only beautiful sites to see, but they also tell the story of the capital city's history. To pick up a printed map, download one here or stop by the Carson City Visitors Center at 716 N. Carson Street.
7. Make a Stop at Carson Nugget Casino
Located on the main street in Carson City, the Carson Nugget is an iconic hotel and casino that has been serving locals and visitors alike for more than 60 years. The renowned property occupies nearly 30,000 square feet, offering comfortable accommodations, gaming tables and slot machines.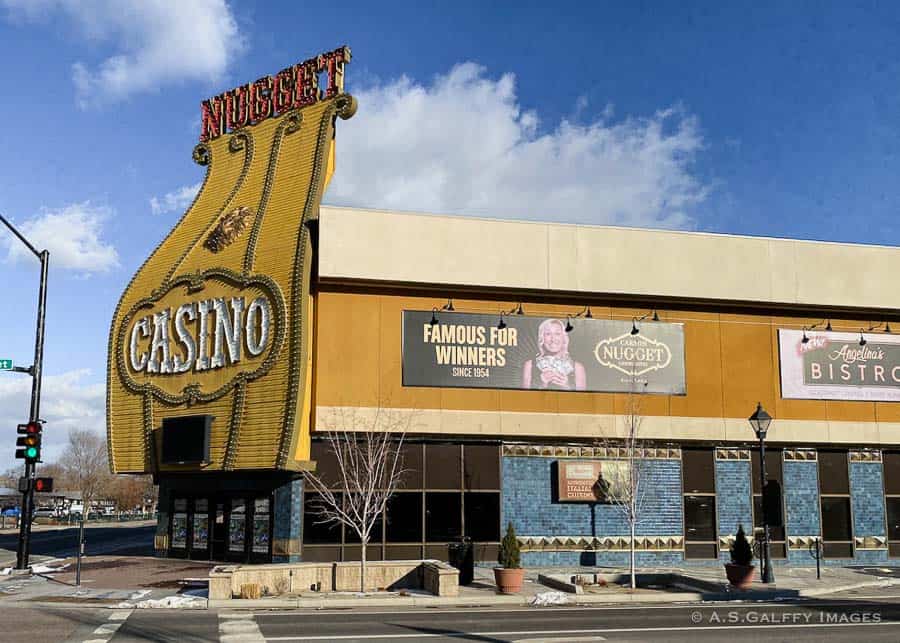 So if you want to try your luck at gambling, you don't have to travel all the way to Las Vegas! But in addition to game rooms, the Nugget is also home to the Carson Comedy Club, that features local comedians and many talented artists and performers.
8. Go Shopping for Antiques
In case you haven't noticed, Carson City has an abundance of antique stores. Really, there is a ton! I guess any town that has been around for more than 100 years is going to have stores where you'll find collectibles.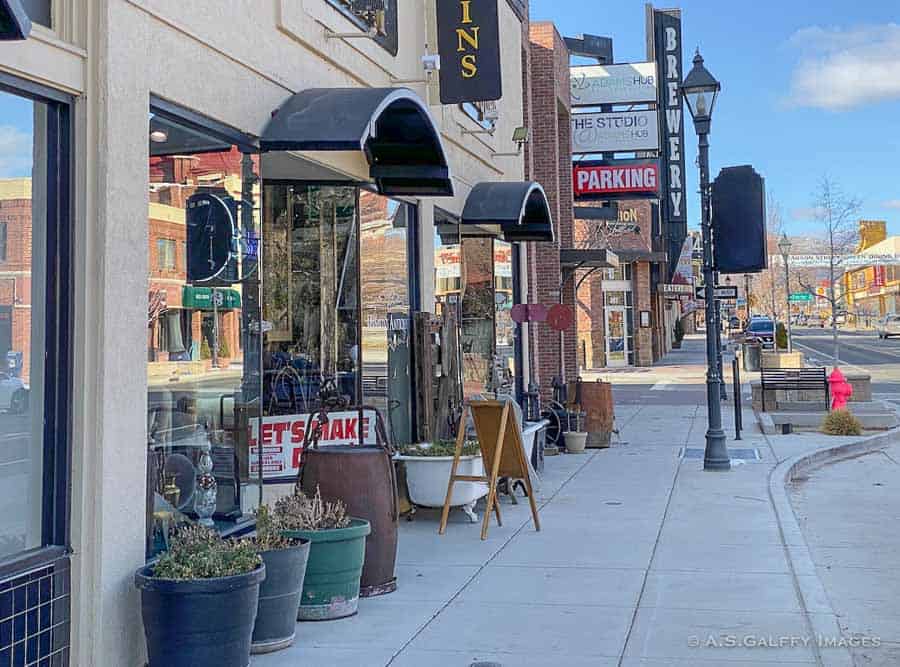 And if you like this kind of stuff, you'll have a blast in downtown Carson City. The main street is packed with antique stores, inviting you in with ads like: "Let's Make a Deal!" So how can you resist?
9. Try Some Bear at One of the Historic Breweries
There is no shortage of good bear in Nevada. So it comes to no surprise that Carson City is home to some historic breweries, like Shoe Tree Brewing Company, the Fox Brewpub, or the Union.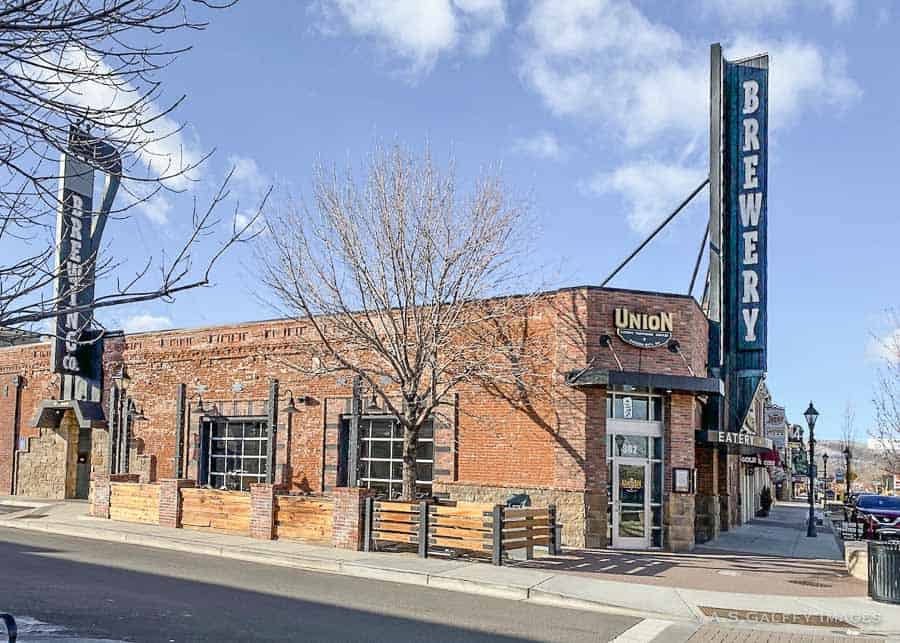 And since you are already in town, don't miss the opportunity to try some draft beer in one of these historic places.
10. Relax in Fuji Park
If you want to take a stroll in a beautiful green area, visit Fuji Park. The 14-acre park sits next to the Carson City Fairgrounds and Baily Fishing Pond. There is also a creek that passes through the park, bordered by willows and cottonwood trees.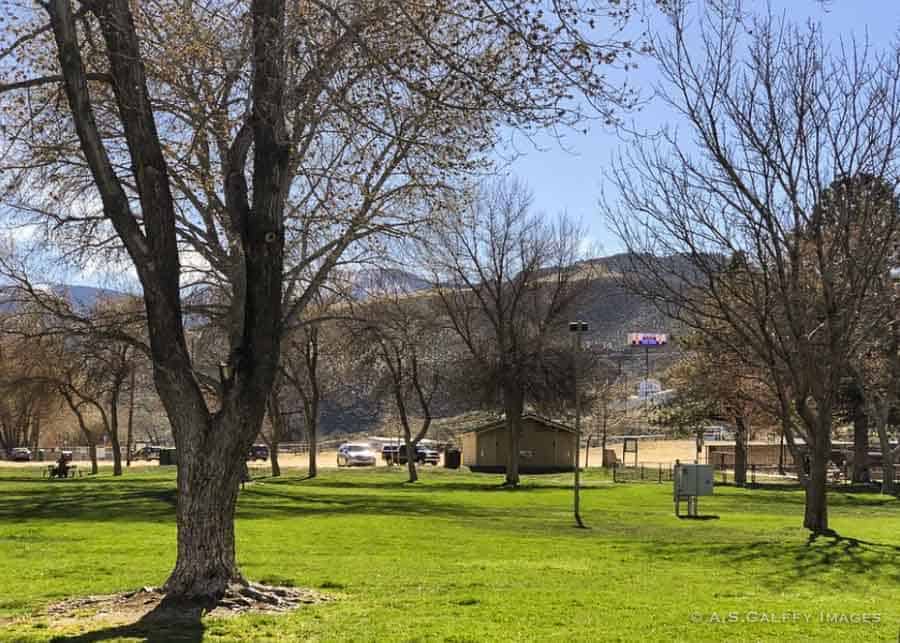 We discovered the park because we needed a spot to let our dog burn off some energy before heading back to Tahoe. This park has a little of everything. There are two large dog play areas towards the west side of the park. Additionally, and a large grassed area in-between where they only allow dogs on leashes.
There is a building in the center of the park where they always have events such as auctions, indoor archery, dog training, etc. Fishing is near highway 395, but you will need fishing license for fishing here.
Where to Eat in Carson City
There is a large variety of local and international restaurants in Carson City, from American, to Mexican, Chinese, Italian, Indian, and Thai. There are even a couple of traditional Basque restaurants featuring cuisine from Europe's Pyrenees Mountains. You can dine in style, at a fine restaurant, or just grab a bite from fast food eatery, or a small bakeries.
Red's Old 395 Grill
If you are a barbecue fanatic, Red's Old 395 Grill is a place for you. They serve the best beef brisket in town and other delicious barbecue specialties at very reasonable prices.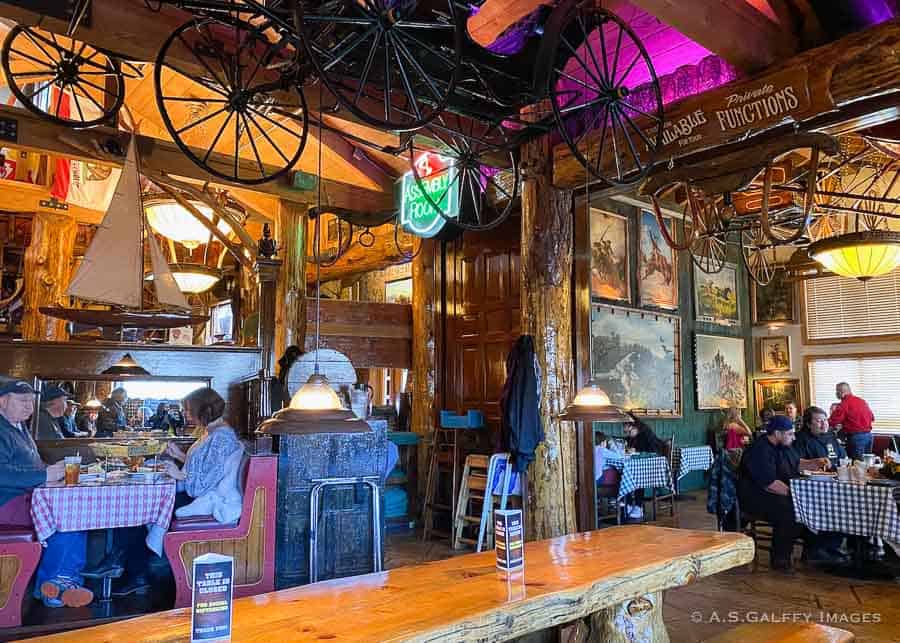 The setting is also very chic, with a rustic ambiance and many funky wall decorations.
The Fox Brewpub
The Fox Brewpub is an English-style restaurant and brewpub located within the Historic St. Charles Hotel which came into existance in 1862. The restaurant serves an American and Mexican fusion menu with nachos, tacos, chicken wings, burgers, beef stew and other delicious dishes.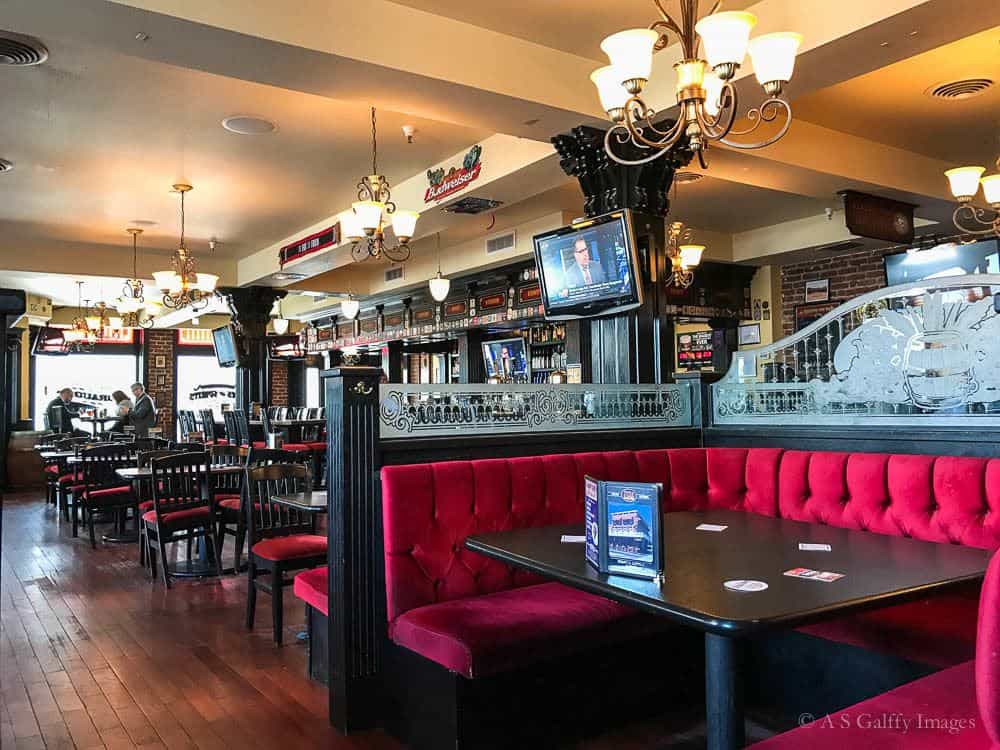 Exploring Carson City will most likely take you about a day if you plan to visit all the museums, the historic area and the cemetery. There are a few souvenir shops and art galleries where you could spend a little time, but otherwise shopping is not out of the ordinary. Just the usual chain stores.
Duke's Steak House
Located at Casino Fandango, Duke's is among Nevada's premier restaurants and was voted the BEST for Steak in Carson City. We dined here only once, for my birthday, but we absolutely loved the food! The prices were very decent too, considering the quality of the dishes.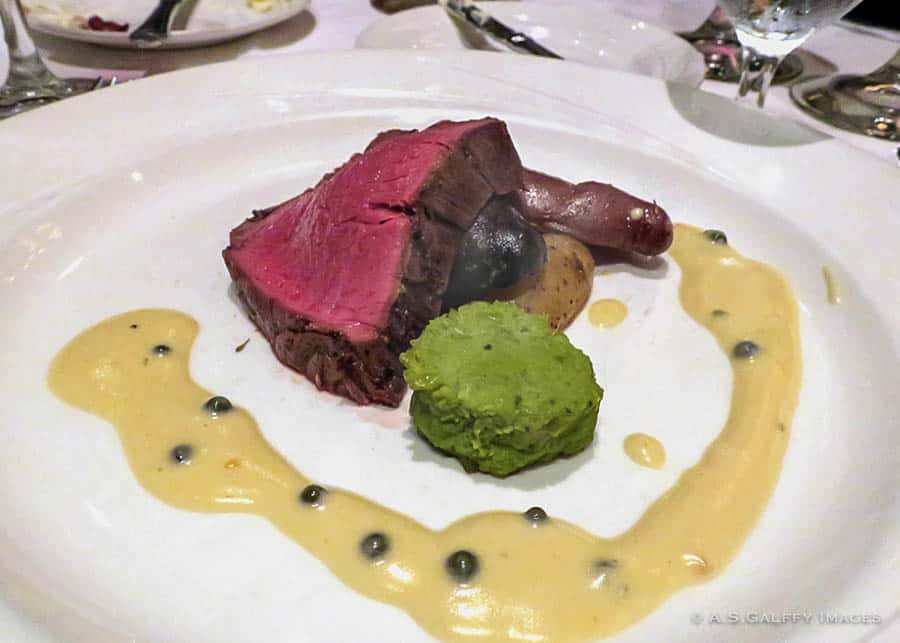 Trivia: Carson City was home to many interesting figures including George Ferris, the inventor of the Ferris Wheel. The Ferris Wheel was inspired by a water wheel at Cradlebaugh Bridge on the Carson River.
READ NEXT: 8 Amazingly Beautiful National Parks Near Las Vegas, Nevada
Best Time to Visit Carson City
Located in Carson Valley and surrounded by the grandiose Sierra Nevada Mountains, Carson City enjoys some of the most beautiful outdoors in the country.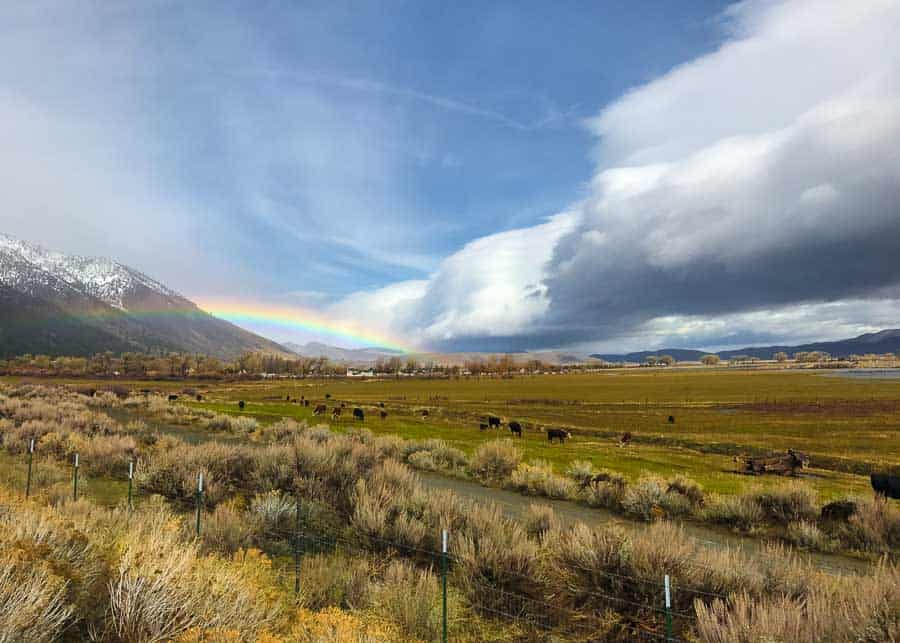 The city is also very close to some fun places like the Reno, historic Virginia City, Gardnerville, or Genoa, Nevada's oldest community.
Weather wise, the summers are hot and arid, but mostly clear. The winters are very cold, snowy, and partly cloudy in Carson City. Over the course of the year, the temperature typically varies from 22°F to 89°F and is rarely below 11°F or above 96°F. That means it's never too cold or too hot to visit Carson City.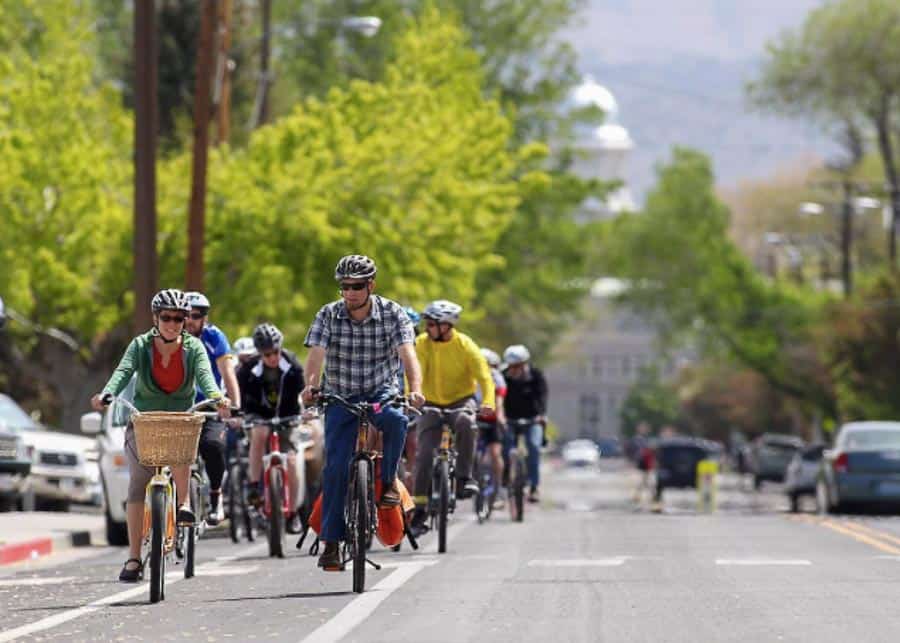 The best time of the year to visit this area is from May through October, when you can take part in a variety of special events and outdoor activities, visit the beaches in Lake Tahoe, or go fishing in the many streams around.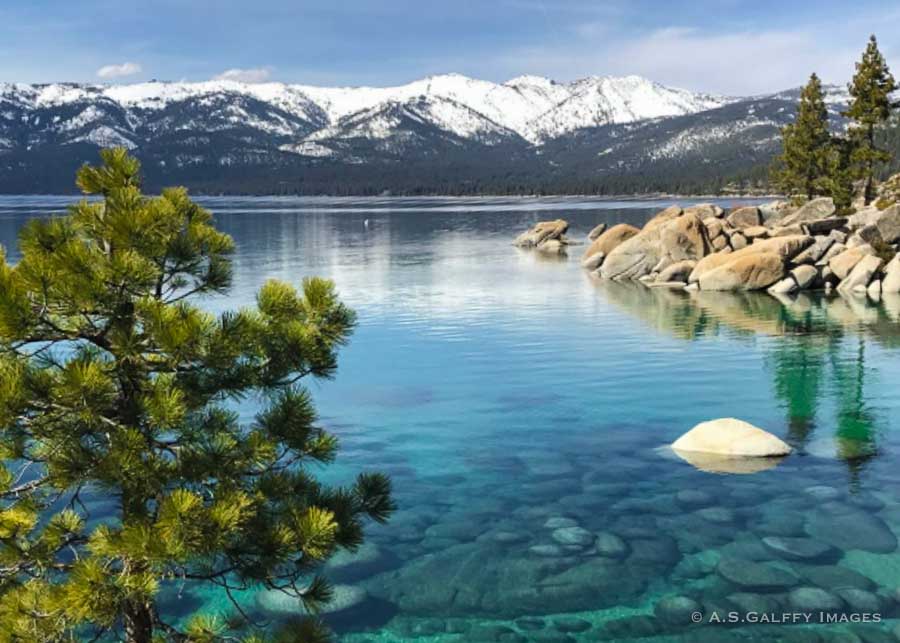 But the valley doesn't loose its charm in winter, when instead fishing, golfing and hiking are replaced by winter sports. In fact, we prefer winters in this area when we can go skiing in Lake Tahoe, which is just across the mountain (45 minutes away).
Did I convince you to visit Carson City? I hope so.
If you enjoyed reading this post, please pin it to help others discover the many things to do in Carson City, Nevada's beautiful capital.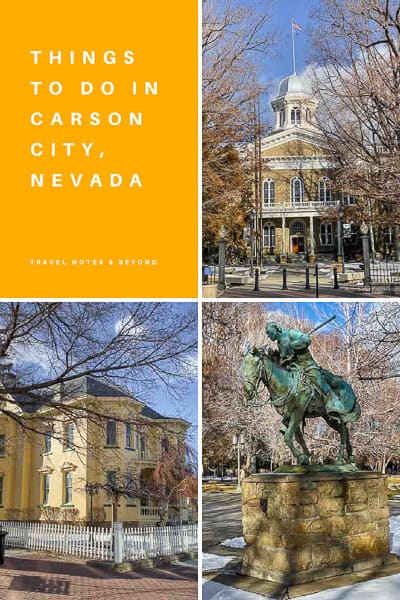 You May Also Like: