There are so many reasons to fall in love with Maui! If you didn't visit this island yet, maybe you should read that post first. In this post I'm going to give you a little insight into three of best places to eat on Maui. We have visited Maui many times over the years and I can assure you this island is not short of places to eat. However, finding good value is not easy. Of all the restaurants we tried, I can only recommend three. Each one for a very different reason.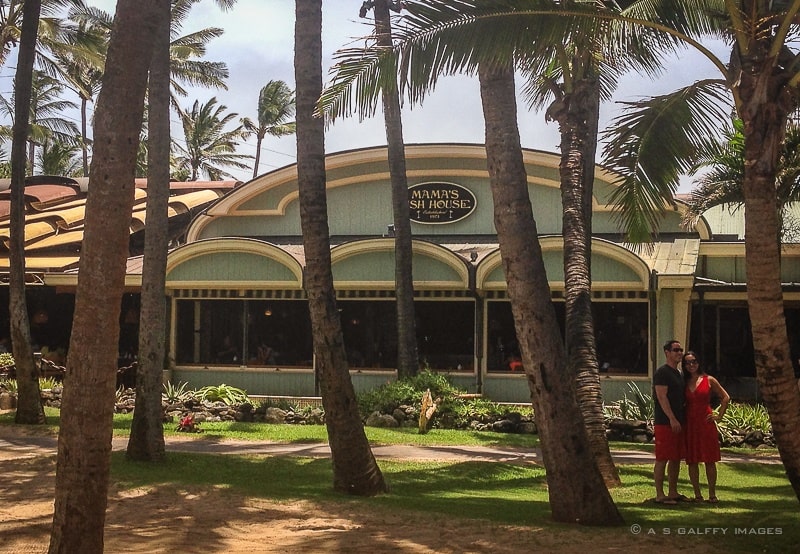 Mama's Fish House
A tropical island is perhaps the last place you would expect to find a world class restaurant. Still, Mama's Fish House meets all the criteria of an outstanding restaurant. Being on a tropical island, the setting is very different from any of the other restaurants in this class. The restaurants sits on a pristine sand beach with coconut trees and awe-inspiring views, on the North Shore Maui.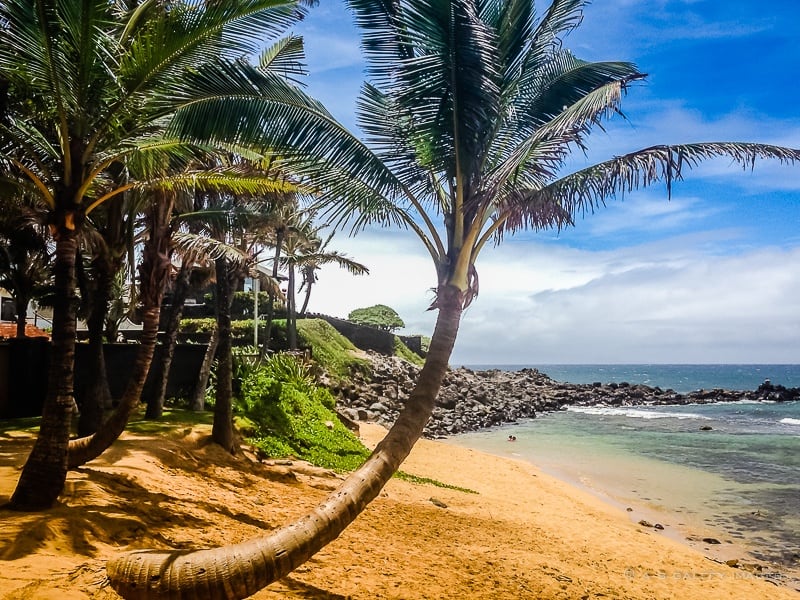 The location is quite far outside the tourist areas on Maui. You drive so long to get there, that you can't help but wonder why would anybody go through all that trouble to get to a restaurant. But once you arrive at this beautiful location you realize that Mama's Fish House is not just another dining place.
A Brief History of Mama's Fish House
The history of this establishment is very interesting. In 1963 Floyd and Doris Christenson, a young couple from San Diego, started on a long sailing voyage through South Pacific. Before settling in Maui, they lived in French Polynesia for a few years and became very fond of the local cuisine, learning how to prepare different types of fish. Eventually the family moved to the North Shore of Maui and bought a little restaurant that later became Mama's Fish House. What started in 1973 as a small family business turned into the best seafood restaurant in Maui.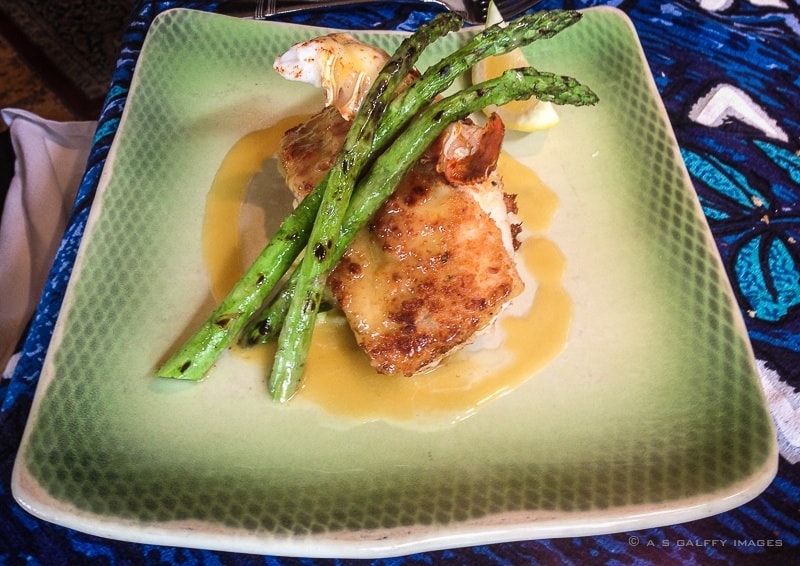 How is Food at Mama's Fish House?
The decor is island-themed and very casual, but beautifully designed and exquisitely decorated. The service was great, very accommodating and personalized. Every item on the menu is cooked to perfection and prepared with only fresh and fine ingredients.. All seafood is caught by local fishermen on a daily basis. Besides a wide variety of seafood dishes, they also serve deliciously prepared lamb and beef.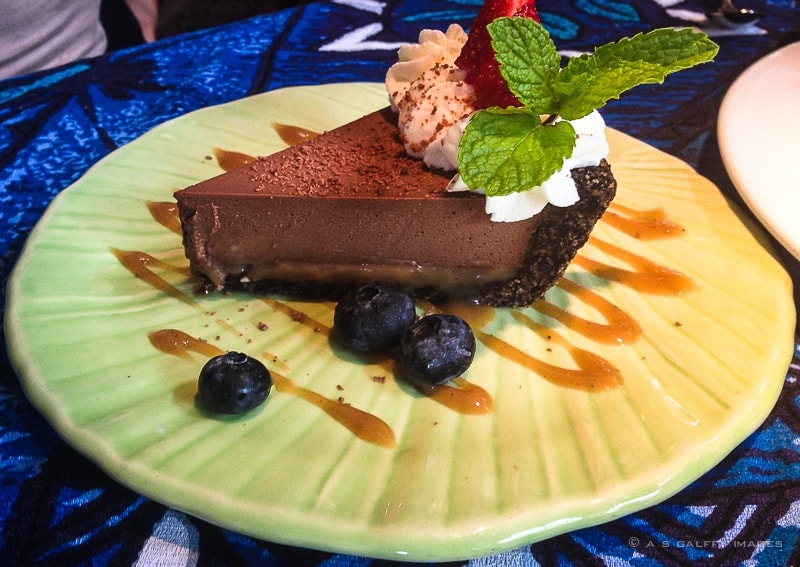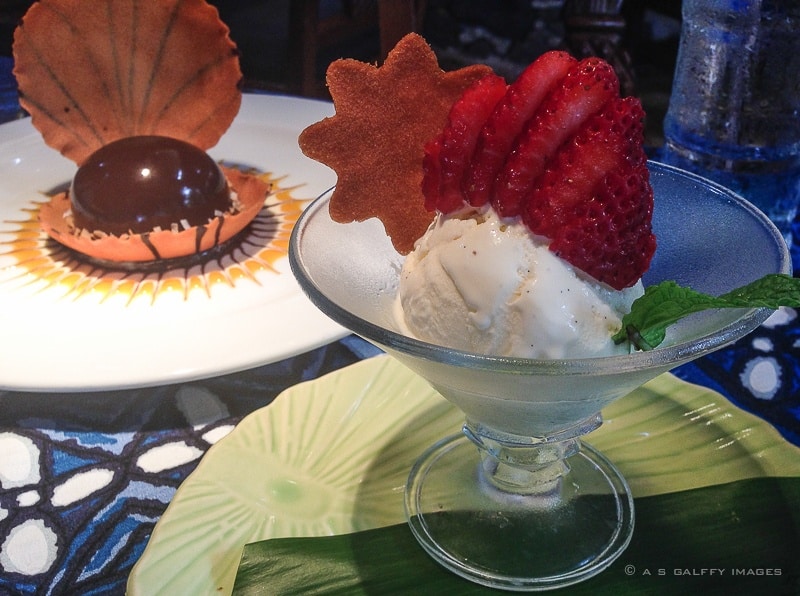 The desserts are absolutely divine. From home-made ice-cream and Passionfruit Creme Brûlée, to the famous Polynesian Black Pearl (chocolate mousse in a pastry shell), you can't go wrong with anything. The only drawback of this restaurant are the prices. Lunch for 3 people, with 3 cocktails, was nearly $400 including the tip. Everything on the menu is outrageously expensive. Even so the place is almost always sold out. In fact, showing up without reservations is unconceivable. And not surprising, Mama's Fish House is a very popular spot among the Hollywood celebrities who visit Maui.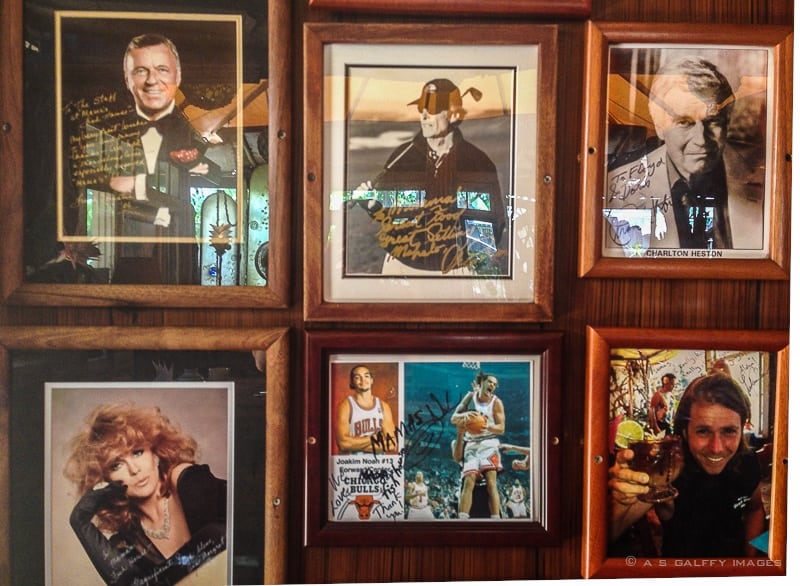 Mama's Fish House dining experience will definitely leave a long-lasting impression on your palate. Although this is one of the best places to eat on Maui, because of its huge prices and remote location, for most visitors Mama's Fish House will most likely be a one-time experience.
Gerard's Restaurant
I am a big fan of French cuisine. In fact I'm so fond of it that almost anywhere we go I try to find at last one restaurant that will serve good, authentic French food. So no wonder that we tried to find one in Maui too. Although I didn't have much hope for it, to my surprise we discovered Gerard's. The place is run by a French cook –Gerard– who has been on the island for 30 years, making amazing food with an unique blend of French and Hawaiian flavor.
Location, location, location!
The restaurant is located in Lahaina, a little off the main street, so it doesn't have a water view. The dining room is relatively small and a little stuffy but there is also an outside patio that has a feel of a plantation house with a French flare.
The waiters and most of the personnel are French too, so you can speak French there if so you please. They serve one of the best foie gras that I ever tried, perfectly prepared with macadamia nuts on a brioche soaked in an amazing sauce. We also had a delicious Hawaiian snapper with sorrel sauce, and veal chops with morels for the entrée.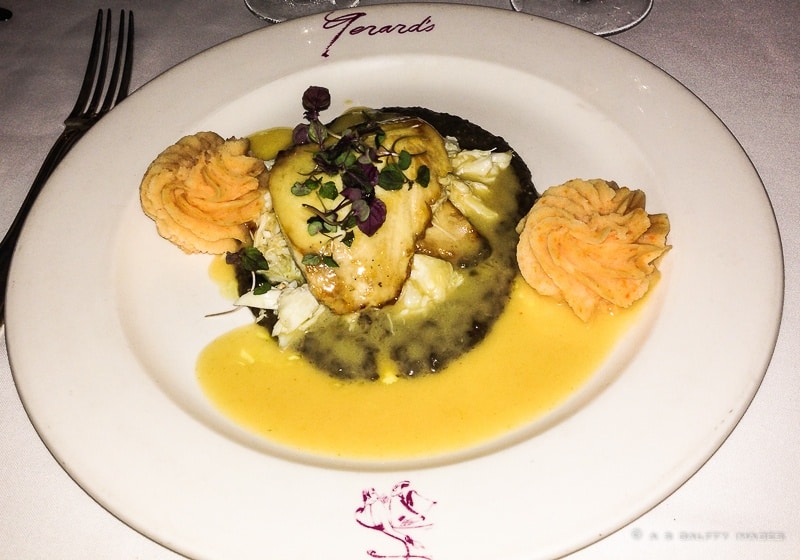 The prices are high, between $35-50 for an entrée. The reason I recommend this place is for its very authentic, good quality French food. But if you can live without the French cuisine, there are many other places that serve the same quality of food in a more idilic setting.
Hula Grill Restaurant
The last but not least of my recommendations for places to eat on Maui is Hula Grill. There are several reasons why we mostly prefer this place to many others on the island. The restaurant has an atmosphere that is hard to match and a very beautiful location, right on the water's edge at Kaanapali Beach. It features two patios, both offering stunning views of the Pacific and the islands of Molokai and Lanai.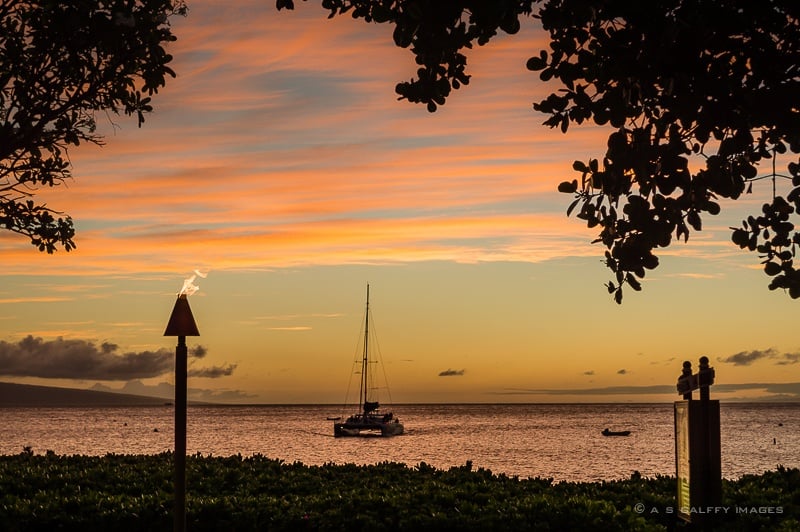 One is in the sand, covered with authentic thatch roof umbrellas, so even on a hot day it is nice to sit out there. Excellent place for lunch. The other one is more formal, completely covered so even if it rains you can still enjoy your dinner outside.
How is food at Hula Grill?
The food is consistently good, featuring the Hawaiian cuisine, with excellent fresh fish, lamb, good soups and salads all prepared with fresh, locally grown produce. Their wine list is very decent and personal wines are welcome too for a $20 corkage fee. They make excellent cocktails.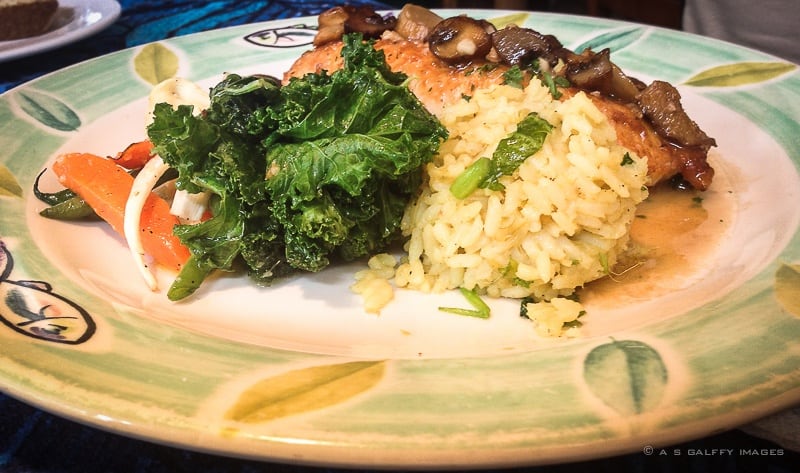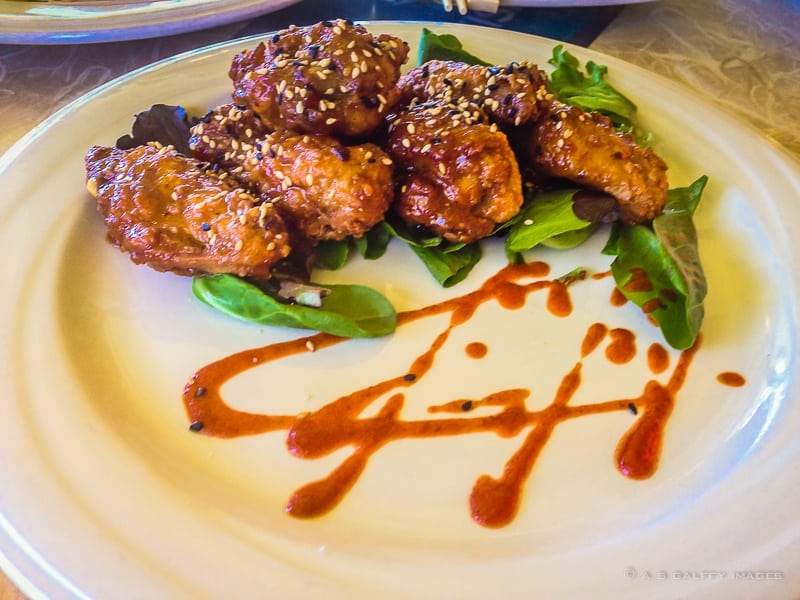 The deserts are good, but nothing outstanding. Service is very friendly and accommodating. We came a couple of times without reservations and we still have been seated out on the patio with no fuss.
Prices are moderate, ranging between $25 – $33 for an entrée. So if you want a dining experience that will leave your palate happy and not empty your pockets, give them a try. Hula Grill is a good value restaurant, that will not disappoint you.
If you visited Maui and found a great place to eat, I'd love to hear about it. Just drop me a line in the comments section.
Planning to visit Maui? Read some of my other articles about this beautiful island:

Sunrise at Haleakala: What Should You Expect Atop Maui's Highest Peak?

How to Plan a Romantic Maui Getaway for Your Anniversary

Top 10 Things to do in Maui: What to See, Where to Eat, How to Have Fun